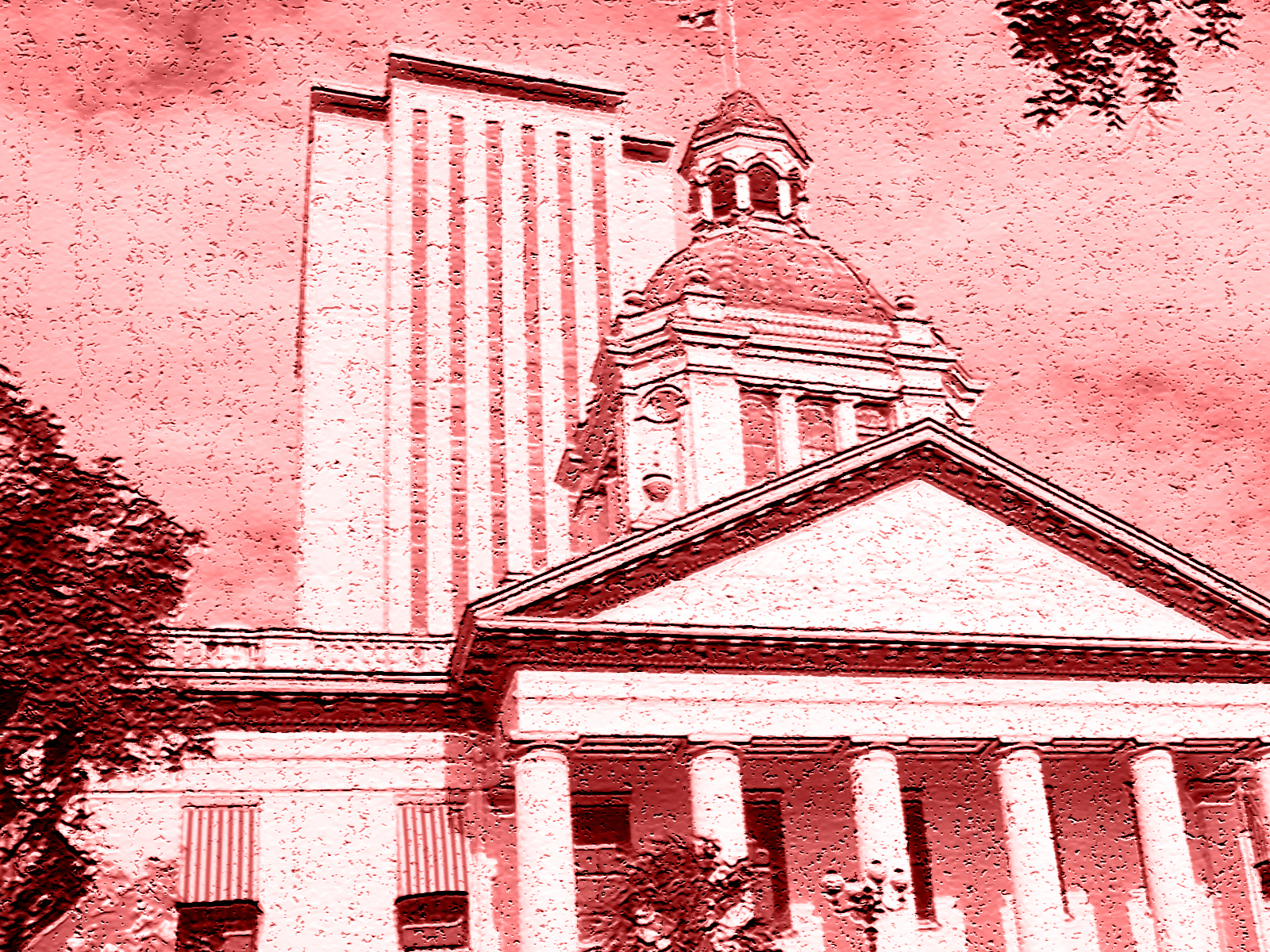 Be better than the competition. Read Sixty Days for an edge.
Sixty Days — A prime-time look at the 2021 Legislative Session:
The Last 24
The Senate passed a high-profile and controversial bill to change Florida's election laws without a single Democratic vote. The bill (SB 90) would tighten election laws under the auspices of making elections "more secure," according to the Republicans pushing the reforms. The package, carried by Ocala Republican Sen. Dennis Baxley, addresses election supervisors' use of ballot drop boxes, signature matching on mail-in ballots, and a host of other technical issues related to voting-by-mail and election administration. It is among several election bills being considered by Republican state legislatures across the country that would be seen as a direct response to Donald Trump's loss to President Joe Biden last year. While Republicans say the bill wouldn't make it more difficult to vote, Senate Democrats painted it as a modern-day Jim Crow law to keep Black people from the polls. Here's your nightly rundown.
Repeal and replace. Major changes to Florida's auto insurance requirements are close to becoming law after the House passed the no-fault repeal bill (SB 54), sending it back to the Senate.
Tick tock. DeSantis has until the end of Monday to extend the yearlong emergency order for the COVID-19 pandemic.
School is in Session. Despite staunch opposition from Democrats, the Senate passed a bill (HB 7045) to DeSantis that would dramatically overhaul the state's school voucher system.
Major restoration. The latest budget offer from Senate negotiators sets aside $100 million in federal funding for Everglades restoration projects.
Contribution cap. The House approved a measure (SB 1890) to limit donations to committees backing ballot amendments, prepping it for DeSantis' desk.
End of the road. The House heard legislation (SB 100) to repeal M-CORES. With no amendments filed or passed in the House headed into third reading, an upvote will send it to DeSantis.
Big trip. The Senate's latest proposal on spending nearly $10 billion in federal relief funds includes increasing VISIT FLORIDA's budget by $25 million.
Fight for $13. The Senate is still standing its ground on a plan to increase the state employee minimum wage to $13 an hour.
It's a gas. A bill (HB 919) designed to preempt cities or counties from restricting which forms of energy can be offered, particularly natural gas, cleared the Senate.
Fill 'er up. The Senate approved a House bill (HB 839) to block local governments from banning gas stations.
T21. The Senate OK'd a bill (SB 1080) that would raise Florida's smoking age to 21, putting it in line with federal law.
Cleared for takeoff. The House passed a bill (SB 44) to allow police to use drones for traffic management, evidence collection, and crowd monitoring.
Need a lift. The Senate approved a bill (SB 566) to align car-sharing transactions with the traditional rental car industry.
Bad medicine. The House unanimously approved a watered-down bill (HB 1155) to regulate pharmacy benefit managers.
Unwritten rules. The Senate has passed legislation (SB 1884) to stop cities and counties from creating unwritten gun policies and preventing them from circumventing punishment.
God & guns. An NRA-backed bill (HB 259) to allow guns in churches even if they share space with a school faced pushback from Senate Democrats during a second reading.
Purple Star salute. The Senate unanimously passed a bill (HB 429) to help military families identify schools specifically tailored to their unique circumstances.
Space junk. Rocket parts that fall from the sky would remain the property of the rocket companies that built them, under a bill (HB 221) now heading to DeSantis' desk.
Cut the cord. The Senate has moved forward with a proposal (SB 1086) that would ban the use of rope to mark vessel exclusion zones in waterways.
Coronavirus Numbers
Positive cases:
— 2,170,655 FL residents (+3,465 since Sunday)
— 41,442 Non-FL residents (+48 since Sunday)
Origin:
— 17,322 Travel related
— 863,325 Contact with a confirmed case
— 23,687 Both
— 1,266,321 Under investigation
Hospitalizations:
— 89,534 in FL
Deaths:
— 35,600 in FL
Vaccinations:
— 13,828,242 Doses administered
— 8,562,544 Total people vaccinated
— 2,764,057 First dose
— 532,789 Completed one-dose series (+851 since Sunday)
— 5,265,698 Completed two-dose series (+39,474 since Sunday)
Quote of the Day
"We may not have to take a test, count bubbles or marbles or any other such nonsense, but this bill is tantamount to the same thing." — Sen. Audrey Gibson, a Jacksonville Democrat, on the elections bill.

Your Metz Husband Daughton-sponsored question of the day is: Who was Florida's first U.S. Senator?
As always, click here to tweet your answer with cc: @MHDFirm. The first person with the correct answer will get a shoutout in 60 Days!
Last time, we asked: Which actor, born in Miami, was the first Black actor to win an Academy Award for Best Actor and the Golden Globe for Best Actor?
Answer: Sidney Poitier won said awards in 1964 for his role in Lillies in the Field. He was also the first Bahamian actor to win the above awards.
Congrats to Kevin Besserer (@krbesserer), the first person to tweet the correct answer!
Bill Day's Latest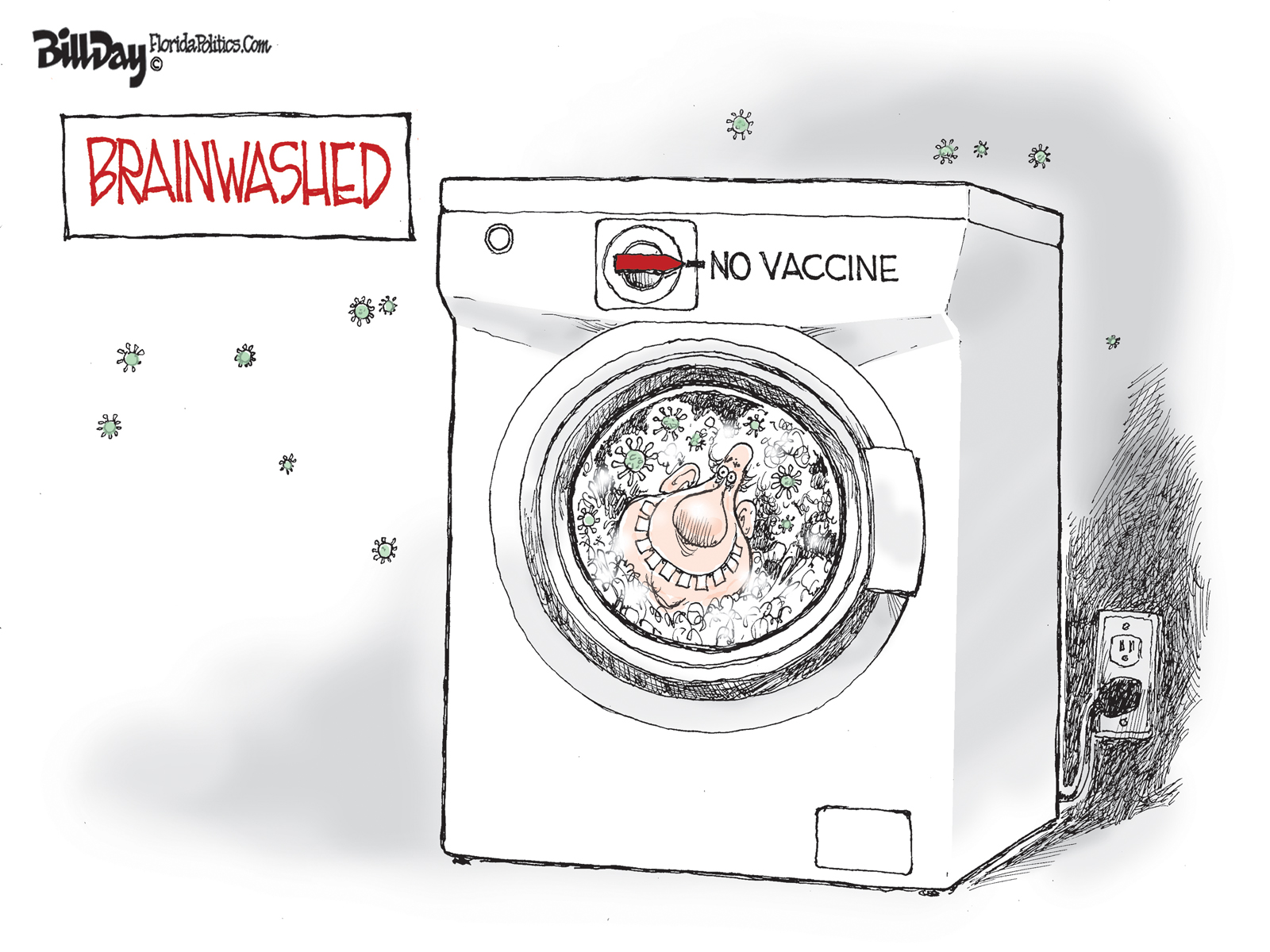 3 Questions
On this last week of Session, we have questions posed to Democratic Caucus Co-Leader Evan Jenne from Hollywood and Policy Chair Rep. Fentrice Driskell from Tampa about bills passed this Session and the plan already set in place to come back for a Special Session. 
This is the last week of Session. What bill should the Democrats be most proud of this Session?
Jenne: I think there's three of them. First of all, the good work of Representative and Minority Leader pro tempore Kamia Brown on postpartum Medicaid extension. This is a very, very good bill that's going to help a lot of women and a lot of babies throughout the state of Florida. I think when you take a look at HB 7051, the work that really the entire Black Legislative Caucus put in on this, it's something that we as a Caucus have been working on quite literally from the very day that George Floyd was murdered and I can say that without any wondering about how the verdict will go at this point. And, of course, the rollback of M-CORES. It was a toll road to nowhere that no one really asked for, and no one really needed. But to see that get peeled back by about 85%, that was a huge win for us as well.
Are you looking forward to coming back in May for the Special Session?
Driskell: The preference, of course, would be to try to resolve everything during Regular Session whenever possible. But listen, a gaming pact is a huge thing. I've been here for three Sessions now, and there are always rumors of, you know, toward the end of Session, that something is going to happen with gaming. And this is the first time where I've actually seen it come to pass. I know that it takes time to work those things out, and of course, we'll come back in May and resolve any issues that we need to with that and get it formalized. It's a part of our duty, and we're honored and happy to do it, but of course, we always prefer it to take place during Regular Session. 
Where is the Democratic Caucus on gaming?
Jenne: It looks financially like a good deal for all, but the devil is always going to be in the details. We will have some of our more knowledgeable members really dig into this. On its face, though, it looks like a lot — I mean, you're talking about a minimum of $500 million a year coming into state coffers. And that will help to really offset a lot of costs across the board. I think the Special Session will almost certainly only deal with gaming issues, but at the same time, I think other bills will be dealt with. There's going to be some actual (gaming) policy that goes into that Special Session as well. One thing I want to keep an eye on is how we go about doing that.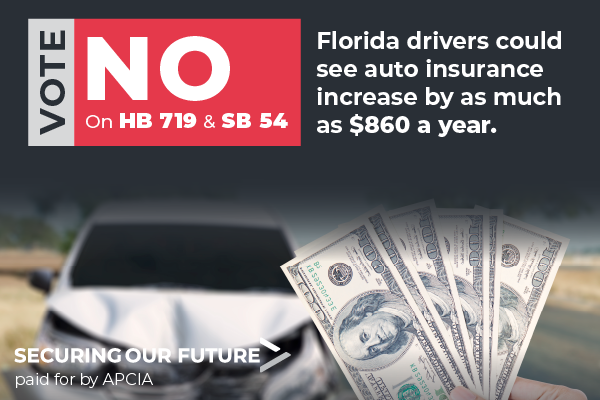 Lobby Up
The future of sports betting and casino gambling in Florida is now in sight after the Governor and the Seminole Tribe of Florida agreed to a blockbuster deal on Friday.
Anchoring the deal is an agreement to give the Seminoles exclusive control of sports betting, which the Tribe would be able to offer at its own facilities as well as through pari-mutuels and its platform known as Hard Rock Digital.
The deal is expected to land the state at least $500 million a year in revenue from the Tribe.
But even though the deal will likely sidestep the constitutional amendment blocking any gambling expansion without voter approval, it could expand gambling addiction.
That's the concern for the Florida Council on Compulsive Gambling, which recently signed its own compact — or lobbying deal — with Richard Pinsky of Akerman.
"While everyone is concerned with the economic impact and how to slice up the pie, we want to make sure lawmakers are thinking about the impact to families and communities," Pinsky said.
The Florida Council on Compulsive Gambling wants to ensure that alongside the new deal, the state works to update its compulsive gambling statute, which hasn't been touched in more than 15 years.
That statute currently requires compulsive gambling hotline information to be posted near slot machines and requires gambling facilities to train employees to recognize problem gaming situations.
The Florida Council on Compulsive Gambling says the statute will need a refresh if it hopes to be effective in the age of app-based sports betting. It hopes to get lawmakers to listen when they come back for a Special Legislative Session on gaming next month.
Breakthrough Insights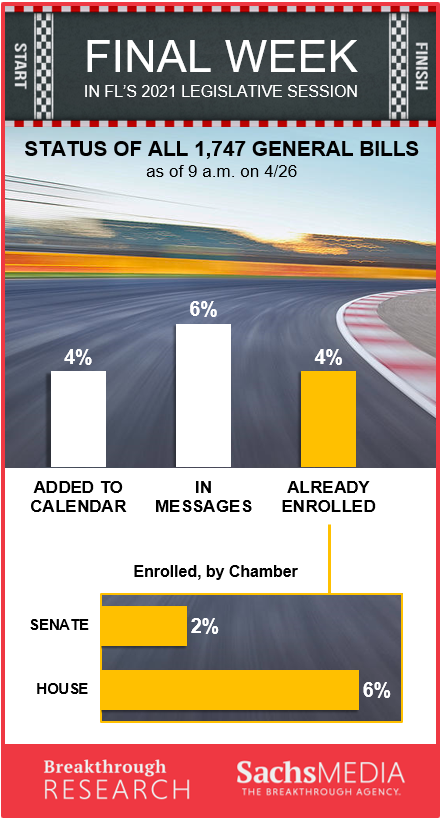 The Next 24
The Senate Democratic caucus will meet at 9 a.m. in Room 228 of the Senate Office Building. The meeting will be streamed over Zoom.
The Senate will hold a floor Session at 10 a.m.
The House will hold a floor Session at 10:30 a.m.
The House and Senate face an 11:59 p.m. deadline to finalize a budget for the Legislative Session to end on April 30.
Also, the following committees will meet.
— The Senate Special Order Calendar Group meets at 8:30 a.m. in Room 401 of the Senate Office Building. It will meet again in Room 301 of the Senate Office Building after the floor Session ends.
Full committee agendas, including bills to be considered, are available on the House and Senate websites.