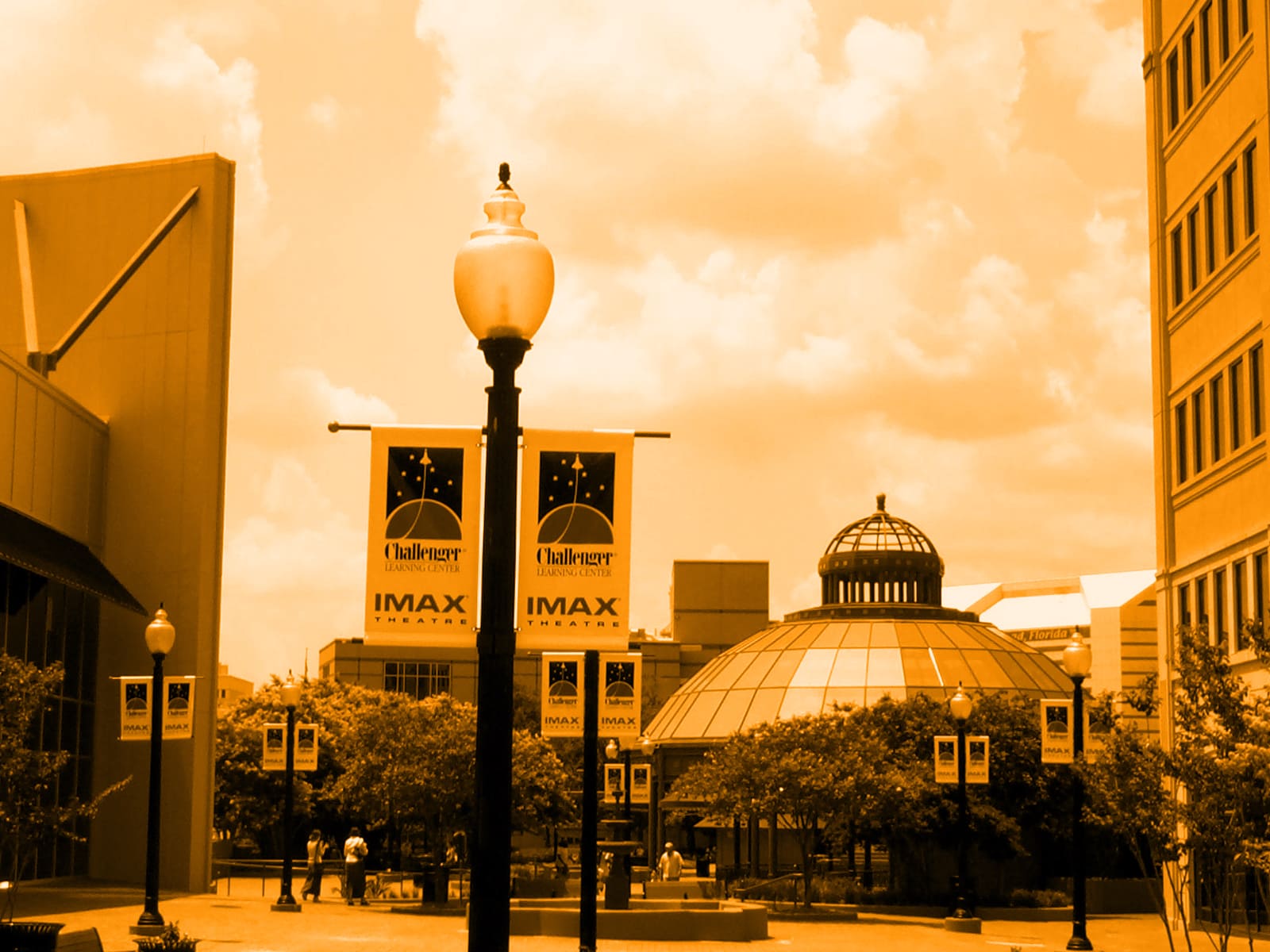 Heat up your day with a dose of Sunburn, the premier first read of Florida politics and policy.
Good Friday morning.
INFLUENCE Magazine's recognition of the rising stars of the governmental affairs sector will be unveiled in the issue being released at the start of the 2023 Legislative Session.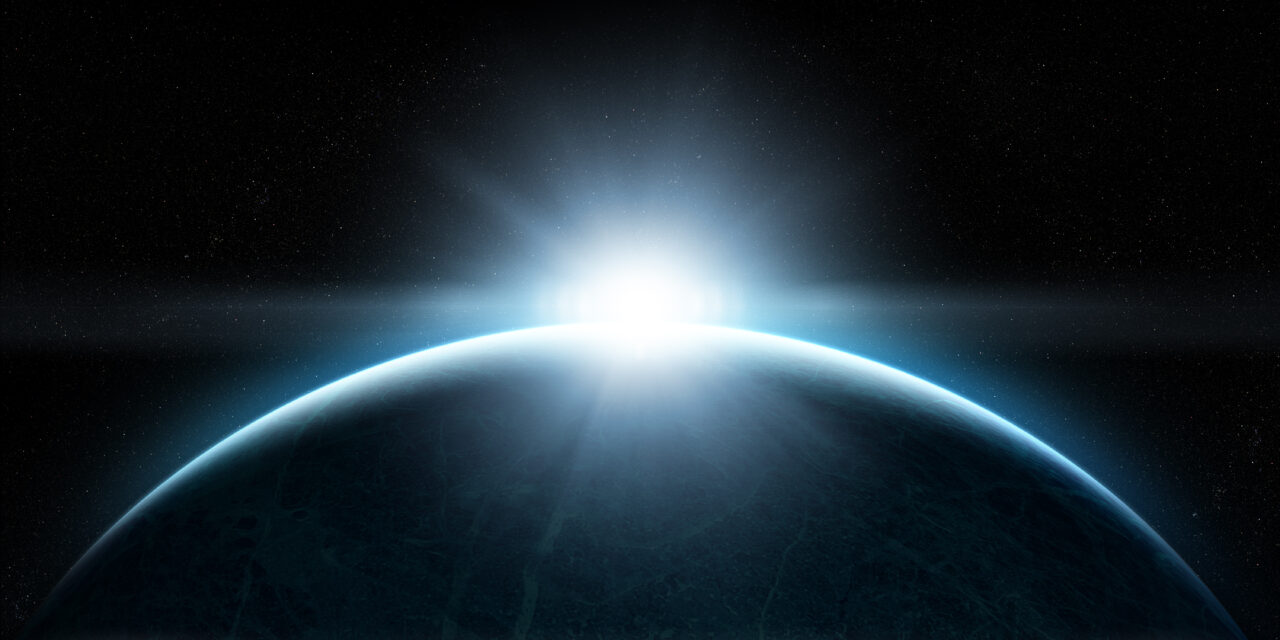 We are still taking nominations for those who belong on this prestigious list. We are looking for bright shiny faces from the lobbying, fundraising, and public affairs arena (campaign staffers are not eligible). This will be a tight list of about 15-20 individuals, so make your nominations count.
Email them to [email protected].
— SITUATIONAL AWARENESS —
Tweet, tweet:
Hey Florida,

Cheers to keeping our great state safe. pic.twitter.com/rdUULbo8DR

— AG Ashley Moody (@AGAshleyMoody) January 26, 2023
Tweet, tweet:
Rep @CoryMillsFL is passing out grenades to fellow House members pic.twitter.com/khJmDrYcFH

— Morgan Phillips (@_phillipsmorgan) January 26, 2023
Tweet, tweet:
.@AFPFlorida activist are in the Capitol to support HB 1. Educational Freedom will continue to reign in Florida! Thank you @KayleeTuck2 and @Paul_Renner for this great bill. Let's get it done! #FlaPol pic.twitter.com/DHKgSkPX2o

— Skylar Zander (@SkylarZander) January 26, 2023
—@ElonMusk: Just met with @SpeakerMcCarthy & @RepJeffries to discuss ensuring that this platform is fair to both parties
—@ChristianCamara: The algorithm suspended @Reaganista for a political viewpoint re: the execution of communist dictators, yet multiple far worse tweets like "kill all Nazis," "kill all cops," and "kill Bolsonaro" remain active. I'm certain no person reviewed the appeals. Please fix this @elonmusk!
Tweet, tweet:
Solo Tour 2023. Just like the early days. I'll be playing old songs. Newer songs. Songs you haven't heard yet that I'll be road testing – all on acoustic, electric, and piano. Hope to see you there…
John pic.twitter.com/mjuIGvLvqQ

— John Mayer (@JohnMayer) January 26, 2023
— DAYS UNTIL —
Seminole Hard Rock Gasparilla Pirate Fest — 1; Bruce Springsteen launches 2023 tour in Tampa — 5; 2023 State of the Union speech — 11; 'Ant-Man and the Wasp: Quantumania' premieres — 21; 2023 Florida Chamber Legislative Fly-In — 25; 'Snowfall' final season premieres on FX — 26; city of Tampa Municipal Election early voting begins — 31; Gov. Ron DeSantis' 'The Courage to Be Free: Florida's Blueprint for America's Revival' released — 32; 'The Mandalorian' returns — 33; 'Creed III' premieres — 35; The Oscars — 36; Tampa Municipal Election — 39; 2023 Legislative Session convenes — 39; Florida TaxWatch's State of the Taxpayer Dinner — 40; World Baseball Classic finals begin in Miami — 51; Annual Red Dog Blue fundraiser — 53; 'John Wick: Chapter 4′ premieres — 56; 'Succession' Season 4 begins — 58; Tron Lightcycle/Run debuts in Walt Disney World — 67; 'Air' starring Ben Affleck and Matt Damon premieres — 68; Taylor Swift 'Eras' Tour in Tampa — 78; final performance of 'Phantom of the Opera' on Broadway — 79; American Association of Political Consultants Pollies '23 conference begins — 81; 2023 Session Sine Die — 98; 'Guardians of the Galaxy Vol. 3' premieres — 98; Florida Chamber 2023 Leadership Conference on Safety, Health & Sustainability — 102; Florida TaxWatch's Spring Meeting — 110; 'Fast X' premieres — 111; Florida Chamber 2023 Florida Prosperity & Economic Opportunity Solution Summit — 119; 'Spider-Man: Across the Spider-Verse' premieres — 126; Florida Chamber 2023 Florida Learners to Earners Workforce Solution Summit — 151; 'Indiana Jones and the Dial of Destiny' premieres — 154; 'Mission Impossible: Dead Reckoning — Part One' premieres — 168; Florida Chamber 37th Annual Environmental Permitting Summer School — 172; Christopher Nolan's 'Oppenheimer' premieres — 175; 'Captain Marvel 2′ premieres — 182; 2023 Florida Chamber Annual Meeting & Future of Florida Forum — 269; 'Dune: Part Two' premieres — 281; 'Spider-Man: Across the Spider-Verse' Part 2 premieres — 428; 'Kingdom of the Planet of the Apes' premieres — 483; Opening Ceremony of the 2024 Olympic Games — 546; 'Thunderbolts' premieres — 546; 'Blade' reboot premieres — 588; 'Deadpool 3' premieres — 651; 'Fantastic Four' reboot premieres — 729; 'Avengers: The Kang Dynasty' premieres — 826. 'Avengers: Secret Wars' premieres — 1,015.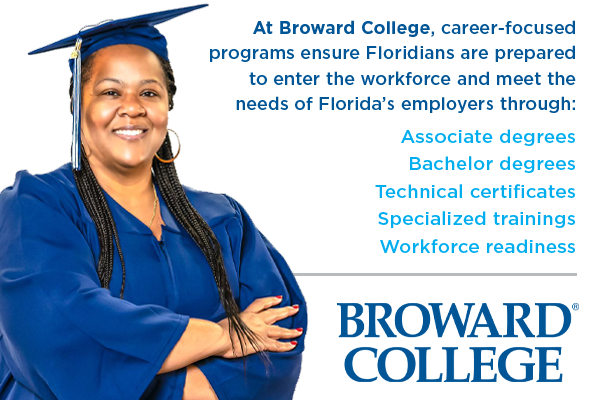 — TOP STORY —
"Florida Senate housing bill bans rent control, gives developers tax breaks" via Jeffrey Schweers of the Orlando Sentinel — A ban on local governments imposing rent control, limits on local zoning laws, and more tax breaks for developers are the top features of an $811 million affordable housing bill introduced Thursday by Senate President Kathleen Passidomo. The package doesn't provide direct relief for the millions of Floridians who have seen their rent go up astronomically in recent years. Instead, it relies on a trickle-down approach by giving tax incentives to developers in exchange for lower-than-market-value rental rates on their projects.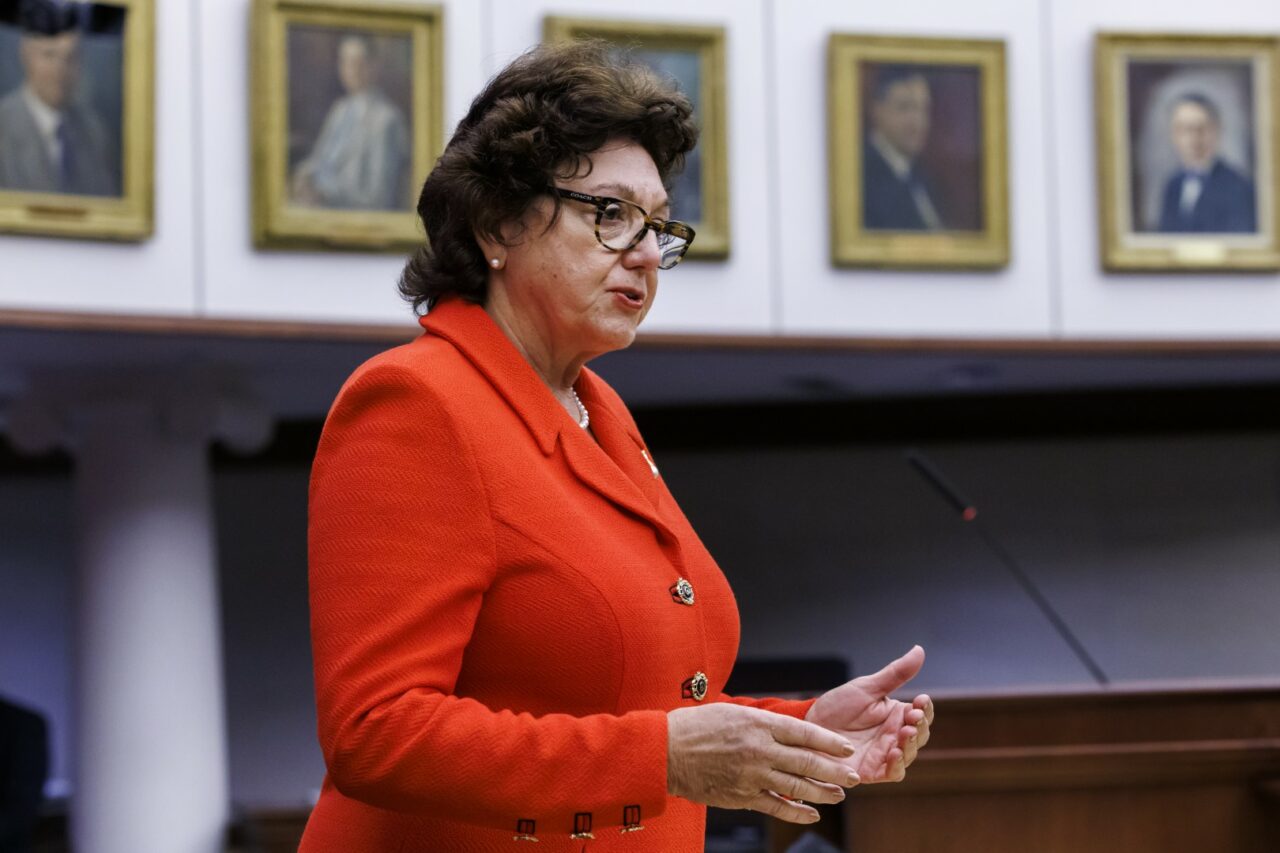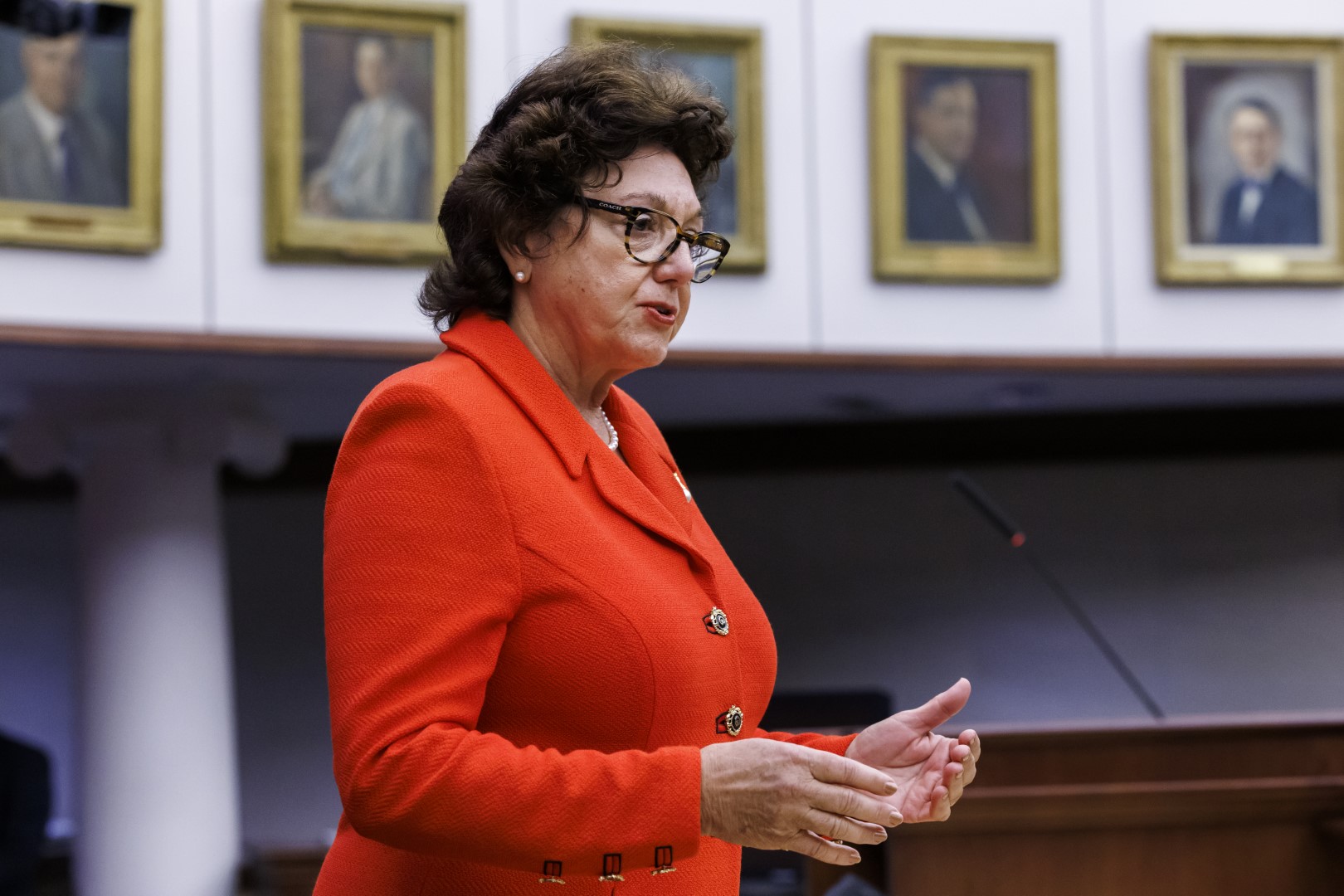 Sadowski Coalition applauds Passidomo's affordable housing plan — The Sadowski Coalition praised the "LIVE LOCAL Workforce Housing Proposal" put forward by Passidomo and carried by Sen. Alexis Calatayud. "On behalf of the Sadowski Coalition, we thank Senate President Passidomo for addressing the dire need of affordable, attainable and workforce housing in the state, and we are excited to see the introduction of this proposal," said Mark Hendrickson, the facilitator of the Sadowski Coalition and executive director of the Florida Association of Local Housing Finance Authorities. "The Senate President has long been an advocate for housing — from sponsoring 'Stop the Sweeps' legislation and supporting the full funding of Florida's SHIP and SAIL programs — and we are confident that this work on housing will move forward good policies to unlock more housing supply and options.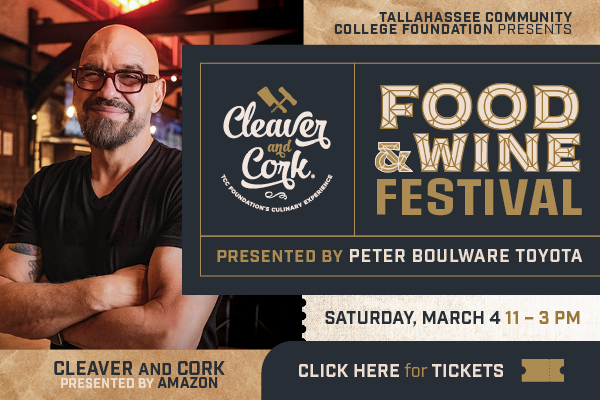 — DESANTISY LAND —
"Ron DeSantis calls for 'new blood' at RNC" via Justin Green of Axios — DeSantis is backing a change at the top of the Republican National Committee in Friday's election, telling conservative activist Charlie Kirk that he likes what he's hearing from challenger Harmeet Dhillon. Why it matters: DeSantis is the only candidate currently polling in double digits against Donald Trump among Republican voters. His support for Dhillon, a lawyer from California, may not swing the RNC Chair vote but is a sign that some in the GOP see an opportunity to break with Ronna McDaniel. "We've had three substandard election cycles in a row," DeSantis told Kirk. McDaniel was elected head of the RNC in 2017, overseeing the operation in the 2018, 2020 and 2022 cycles.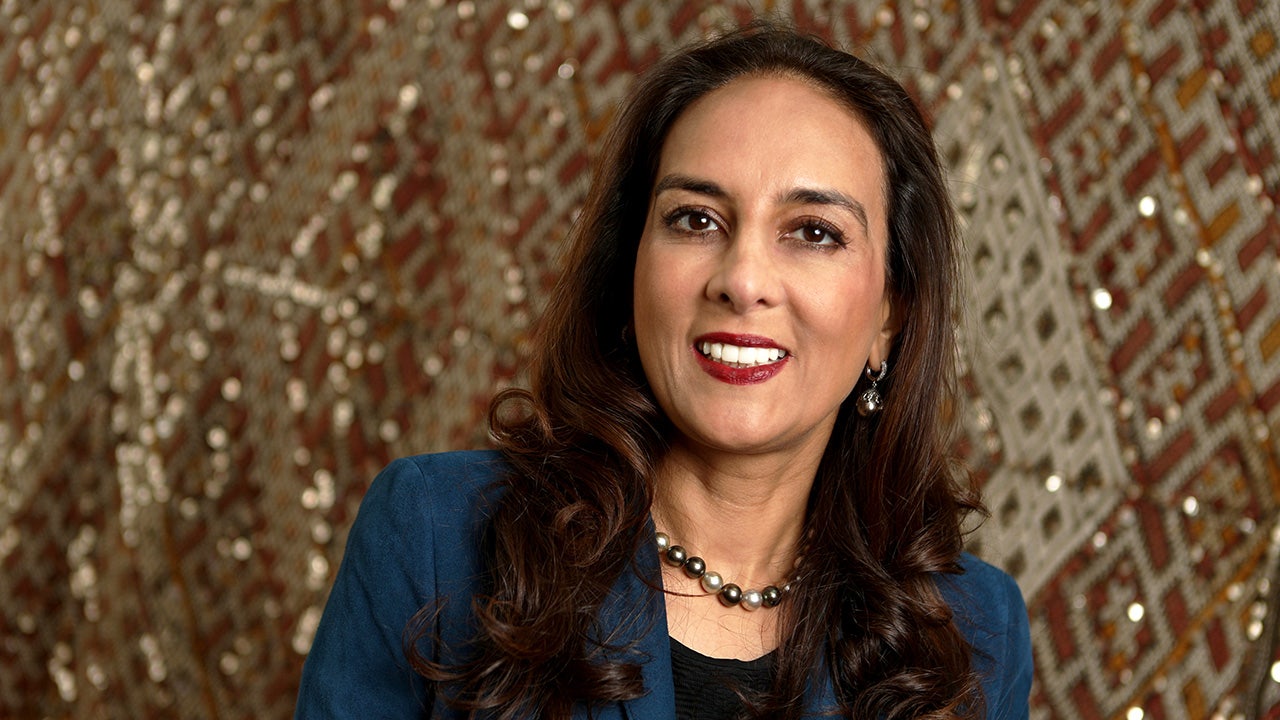 "Another poll shows DeSantis as GOP front-runner in pivotal New Hampshire Primary" via A.G. Gancarski of Florida Politics — The "Granite State Poll" conducted by the University of New Hampshire Survey Center shows DeSantis with 42% support, a 12-point advantage over Trump. As is the case when potential candidates from a larger field are included in virtually all polls thus far, all other names are way back. Former United Nations Ambassador Nikki Haley drew 8% support, good for third place.
"The pandemic is central to DeSantis' brand. Will voters still care in 2024?" via Emily L. Mahoney of the Tampa Bay Times — DeSantis' handling of the coronavirus has become central to his national brand and could be a key point of contrast against other political opponents should he launch an expected run for President. But it's yet to be seen whether such a focus could risk becoming stale by 2024. "You don't want to become Rudy Giuliani, who was mocked for finishing every sentence with 9/11," said Alex Conant, a Republican public relations consultant who previously worked on Sen. Marco Rubio's presidential campaign. "It's hard to imagine COVID-19 is the top issue two years from now. If it is, it's because things have gone terribly wrong." But Conant said that so far, DeSantis has managed the balancing act well.
"DeSantis blames skyrocketing Florida housing costs on people fleeing 'Faucivilles'" via A.G. Gancarski of Florida Politics — DeSantis is addressing the high cost of housing in Florida, suggesting that Dr. Anthony Fauci is partly to blame. During a news conference Thursday, DeSantis namechecked so-called "Faucivilles" as a contributing factor to skyrocketing rents, while expressing optimism that new construction would help mitigate current issues. "Part of the issue with South Florida is it's been one of the No. 1 places to go to for the last few years. Because you had so many areas that were basically Faucivilles," DeSantis said. "So, who wants to live there? They want to come to Miami." Regarding high housing costs, DeSantis also said "some of it was being driven by the worst inflation we've had in 40 years."
Yikes — "DeSantis accused of illegal acts of torture against Guantánamo detainees when he was a Navy JAG" via Dan Christensen of Florida Bulldog — An ex-Guantánamo detainee has come forward to allege that DeSantis actually had a much darker role at Gitmo. And his disturbing accusations about DeSantis have yet to be reported by any national or Florida-based news outlet despite the Governor's well-known presidential ambitions. Mansoor Adayfi, formerly detainee #441 and also known as Abdul Rahman Ahmed, says JAG Officer DeSantis observed, allowed and participated in illegal acts of torture to help put down a hunger strike in 2006 by dozens of detainees protesting their detention. DeSantis also covered up the torture, Adayfi says. He said DeSantis watched with amusement as he and other detainees were repeatedly force-fed Ensure, a "meal replacement" shake, through a nasal feeding tube pushed down their throats.
"DeSantis proposes death penalty for certain sex crimes, increased punishment for fentanyl" via Tess Riski of the Tampa Bay Times — DeSantis unveiled a tough-on-crime agenda ahead of the upcoming Legislative Session, including proposals to expand the death penalty to certain types of sex crimes and mandating life sentences for people convicted of selling fentanyl that looks like candy to children. "We want to make sure that we cement our reputation as being a law-and-order state and take actions as necessary to help further protect the people of the state of Florida," he said. Police officers from several Miami-Dade cities, including Hialeah and Coral Gables, were in the audience.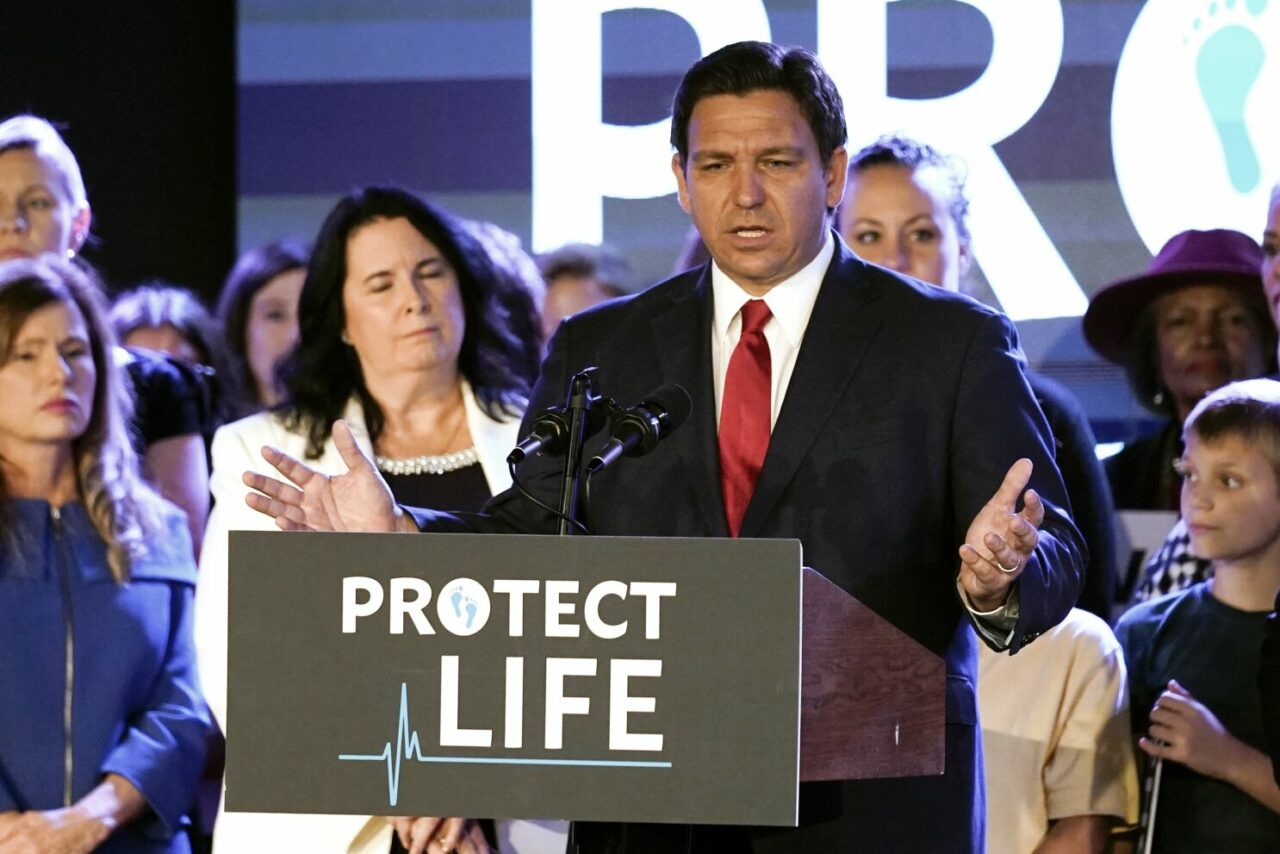 "DeSantis is counting on journalists not connecting him to Floridians losing their health coverage" via Matt Gertz of Media Matters — The Miami Herald reported Saturday that a huge number of Floridians are about to lose federal health insurance coverage thanks to DeSantis and his political allies. Unfortunately for poor Floridians and the state's budget, DeSantis opposed the ACA before running for office, voted in Congress to repeal it and strip health insurance from tens of millions of Americans, and, as governor, has refused to push for Medicaid expansion. Instead, the state has kept some of the nation's most stringent requirements for accessing its coverage.
"College Board: States have not influenced our new African American studies course" via Bianca Quilantan of POLITICO — The College Board on Thursday defended its African American Studies Advanced Placement course by rebuking claims that Florida or other states have influenced its new framework that has yet to be unveiled. Their letter comes as DeSantis claimed success in potentially changing the course; Illinois Gov. JB Pritzker, a Democrat, has sent his own letter urging the nonprofit that oversees AP exams not to follow Florida's lead, calling it "political grandstanding." "To be clear, no states or districts have seen the official framework that will be released on Feb. 1, much less provided feedback on it," the College Board said in a letter.
"Death penalty reform, stopping no-cash-bail and fentanyl on DeSantis' agenda" via NBC 6 Miami — DeSantis laid out the agenda at a news conference at the Miami Police Benevolent Association. The Governor noted that the state is experiencing a 50-year crime rate low but said he wants to introduce more measures to solidify that. Among the measures DeSantis is looking for is a change in the state's law that requires a unanimous vote for the death penalty. DeSantis said he also wants measures in place to stop bail reform measures that would allow certain offenders to be released without posting bond. When it comes to fentanyl, DeSantis said he wants to make it a first-degree felony to possess, sell or manufacture fentanyl or other substances to look like candy, and make it a mandatory life sentence for anyone targeting children with fentanyl.
"Universal voucher bill passes through first House committee, but not without pushback" via Gray Rohrer of Florida Politics — Legislation to expand Florida's voucher programs that would allow parents of all income levels to send their children to private schools cleared its first committee hurdle in the House, but only after fierce criticism from opponents, who said it would erode funding for public schools. "The point is to make every child eligible so that if something isn't working, the parent has the opportunity to make the changes necessary so that child gets the best education," said Rep. Kaylee Tuck, who is sponsoring HB 1 and chairs the House Choice and Innovation Subcommittee. The bill passed on a 13-4 vote.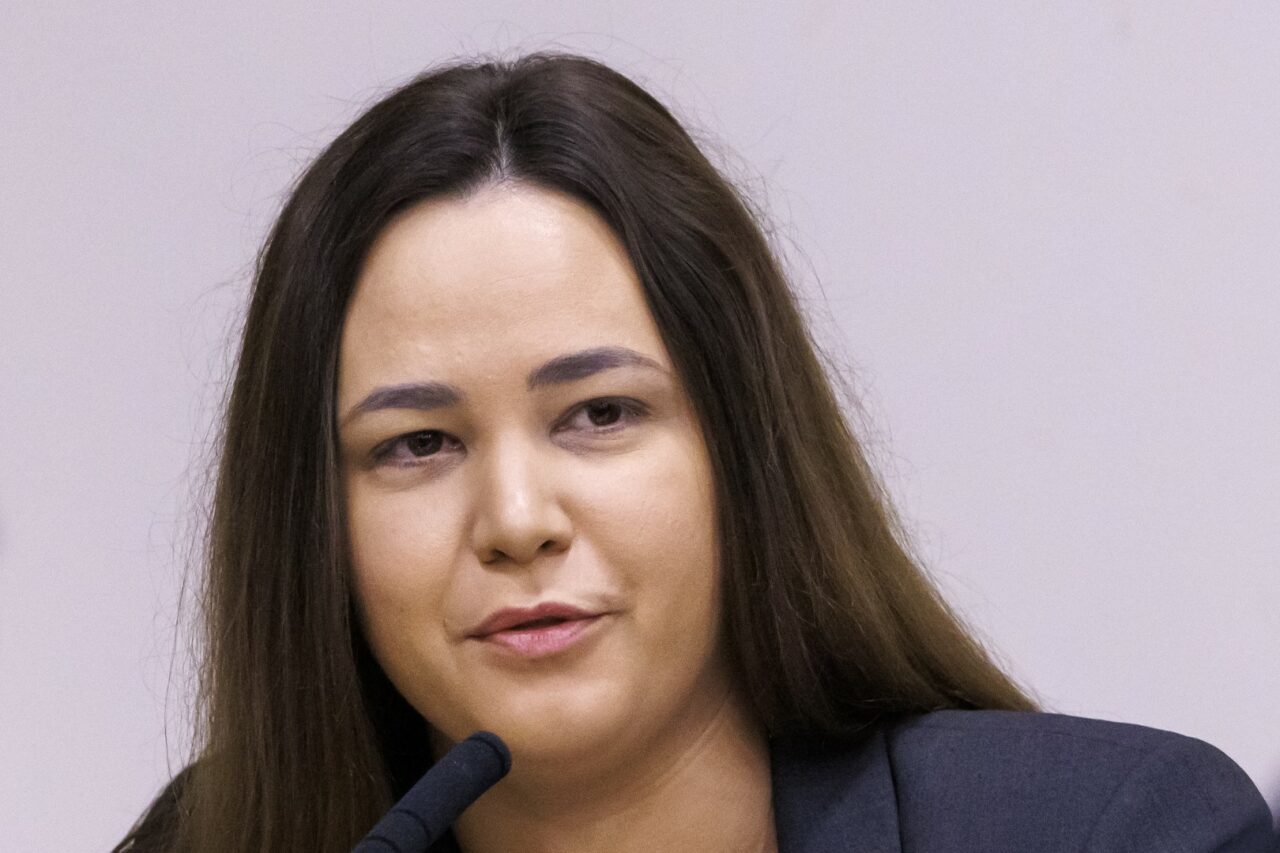 —"Dems fight vouchers: 'I just don't think we should be subsidizing millionaires or billionaires'" via Danielle J. Brown of Florida Phoenix
AFP-FL cheers as voucher bill clears first stop — Americans for Prosperity-Florida praised members of the House Choice & Innovation Subcommittee following its approval of the House Speaker's school choice priority (HB 1). "All of Florida's students and parents deserve an education system that works for them. Providing families with the freedom to choose the best educational path for their children will give Florida's children a better start in life," said Skylar Zander, Florida state director for Americans for Prosperity. "We thank Speaker Paul Renner and Rep. Kaylee Tuck for their leadership on this transformational education proposal, and we appreciate the members of the House Choice & Innovation Subcommittee for approving important legislation that will create brighter futures for the state's future generation of leaders."
"New law in the works: Projecting antisemitic images onto buildings would be a felony" via Mike Diamond of the Palm Beach Post — Disturbing antisemitism displays in Palm Beach County this month have prompted some urgency among leaders, who held a closed-door meeting Tuesday to push forward and expand plans to combat the issue. The result: Anyone who projects antisemitic images onto buildings could be charged with a felony under a bill that was introduced on Jan. 19 by Rep. Mike Caruso, a Delray Beach Republican. This month, two men wearing ski masks used a rented truck with a projector to place antisemitic images on the AT&T building in West Palm Beach. The Caruso bill, if enacted into law, makes it clear that such conduct is a third-degree felony and hate crime.
"Next broadband expansion tasks include training, use" via Wes Wolfe of Florida Politics — As Florida works to connect everyone, anywhere in the state to broadband-speed internet, the process is about both getting the technology to where people live and encouraging technological adoption and use. "Right now through the Capital Projects Fund, which is a federal program and part of the (Broadband Equity, Access and Deployment) program, and one of the programs under the Infrastructure Investment and Jobs Act, some of those federal programs have components directly making sure … we're targeting the adoption and use," said Adam Blalock.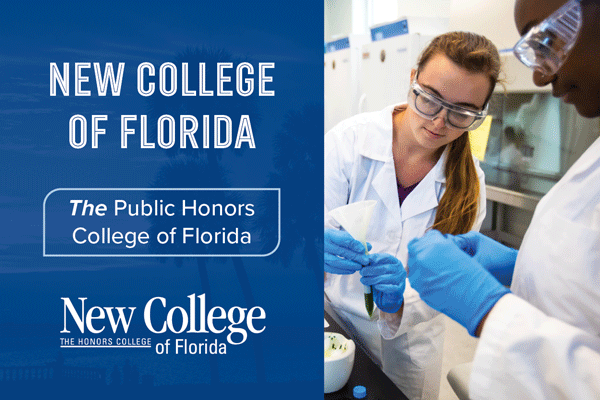 — MORE LEGISLATIVE —
"Gallop Franklin, Corey Simon pledge to bring 'dollars' to struggling Gadsden" via James Call of the Tallahassee Democrat — More than 50 residents met with the newly elected Gadsden County Legislative Delegation last week at the County Commissioners' chambers across Jefferson Street from the Courthouse Square. On the campaign trail, Franklin said he talked about economic development, health care, and education. Simon said he and Franklin have had conversations on how to lay the foundation for sustainable economic development. The Gadsden County Commission presented a $33 million legislative package seeking money for a new government center, a multipurpose center, the Boys and Girls Club, and parks and recreational facilities.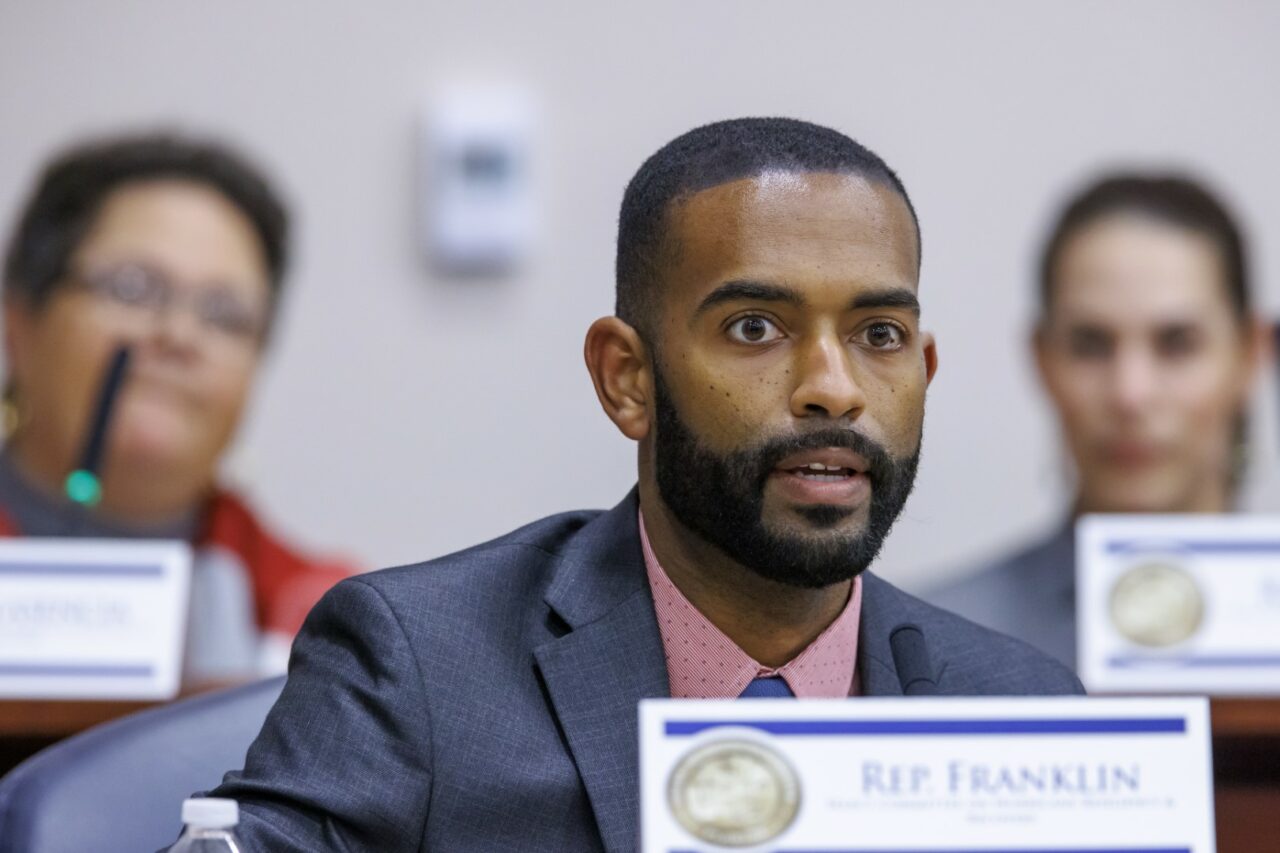 — LEGIS SKED —
—The Revenue Estimating Conference meets to discuss "revenue cap limitations": 9 a.m., Room 117 of the Knott Building.
—The Revenue Estimating Conference meets for an "impact" conference, to estimate the potential costs of legislation: 9:30 a.m., Room 117 of the Knott Building.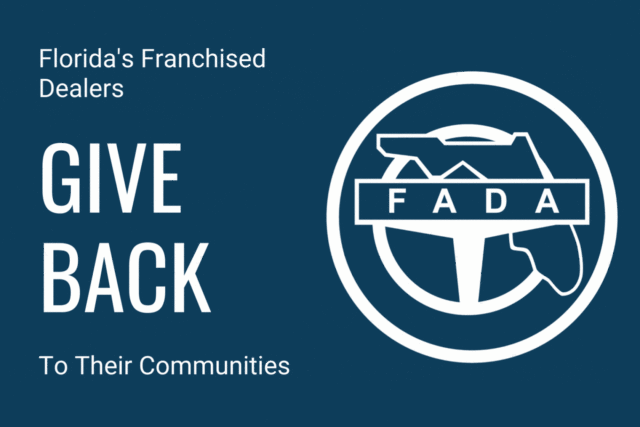 — STATEWIDE —
Governor's Office announces new agency heads — The DeSantis administration has selected Jason Weida as the new Secretary for the Agency for Health Care Administration. He had served as interim Secretary since the resignation of former AHCA head Simone Marstiller. Additionally, former Department of Children and Families Deputy Secretary Taylor Hatch has been tapped to lead the Agency for Persons with Disabilities and Laura DiBella will serve as president, CEO and Secretary of Commerce at Enterprise Florida, a public-private partnership focused on business development. Meanwhile, Freddie Figgers has been nominated to serve as Vice Chair of the EFI Board.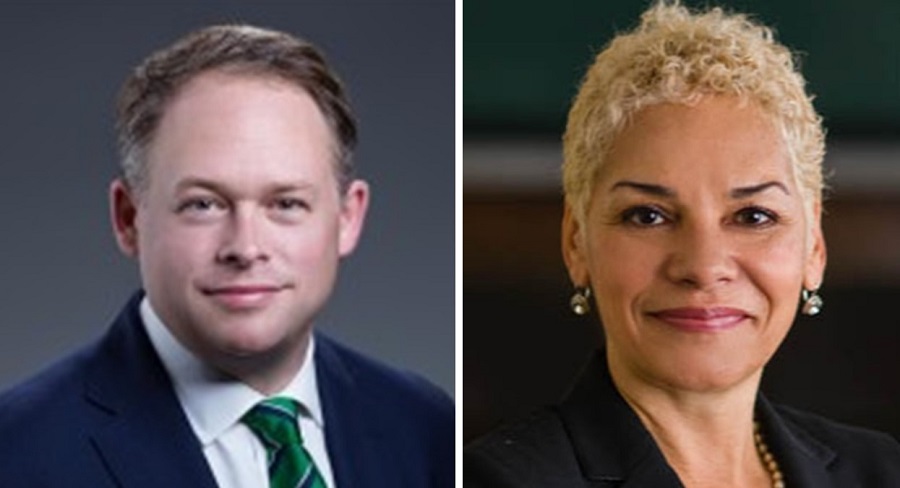 "After $22B loss, state workers' pension system rebounding, facing new investing restrictions" via James Call of the Tallahassee Democrat — Managers for the state-backed pension fund have new rules to follow when investing money to pay retirement benefits for a million government workers, retirees, and their survivors that critics say could prove costly to taxpayers. Last week, DeSantis and CFO Jimmy Patronis, and Attorney General Ashley Moody, as the State Board of Administration, adopted a policy statement to prohibit consideration of "social, political or ideological interest," when investing state money. The SBA manages the Florida Retirement System's (FRS) $180 billion fund, which backs the pension plan for public schoolteachers, firefighters, and other state and local government employees.
"Agriculture Department wasting no time in acquiring rural development rights" via Wes Wolfe of Florida Politics — Time is money when it comes to Florida real estate, and the Department of Agriculture and Consumer Services isn't wasting time as it comes to buying development rights in rural areas to keep those places rural and supportive of agriculture and wildlife habitat. Commissioner Wilton Simpson made the rounds at the Capitol recently, explaining the importance of and plans for the Rural and Family Lands Protection Program. What money the Department has to spend, they will spend it as fast as they can, he said, because land values are increasing daily. From 2001, when the program came into existence, through 2021, the Department spent around $100 million. In 2022, they put $300 million into it.
"Nine out of 12 Democratic Senators endorse Annette Taddeo's bid for Party Chair" via Anne Geggis of Florida Politics — Sen. Taddeo is emerging as the clear choice of her recent Senate colleagues to lead the Florida Democratic Party. Taddeo is rolling out a slate of state Senators who want to see the Miamian lead the party out of the doldrums. She wants to succeed former Democratic Party Chair Manny Diaz, who resigned after the Democrats took a drubbing in last November's election. Nine out of the 12 Senate Democrats are endorsing Taddeo for the role, according to a news release from her campaign. The list starts with Senate Democratic Leader Lauren Book and Senate Democratic Leader Pro Tempore Jason Pizzo.
"Parental rights gives parents new tool to nix school library entirely" via Anne Geggis of Florida Politics — A new tool that allows parents to keep inappropriate books out of their children's hands has a small segment of parents opting out of their child's entire school library, according to testimony to a House subcommittee. All told, though, less than 1% of parents have flexed their new ability to opt out of the books their children are exposed to at school in one district's pilot effort. Giving parents more control over their children's education has been a key focus for DeSantis' administration. The House Education Quality Subcommittee got a firsthand look at one district's tool that is among the first in the state to debut.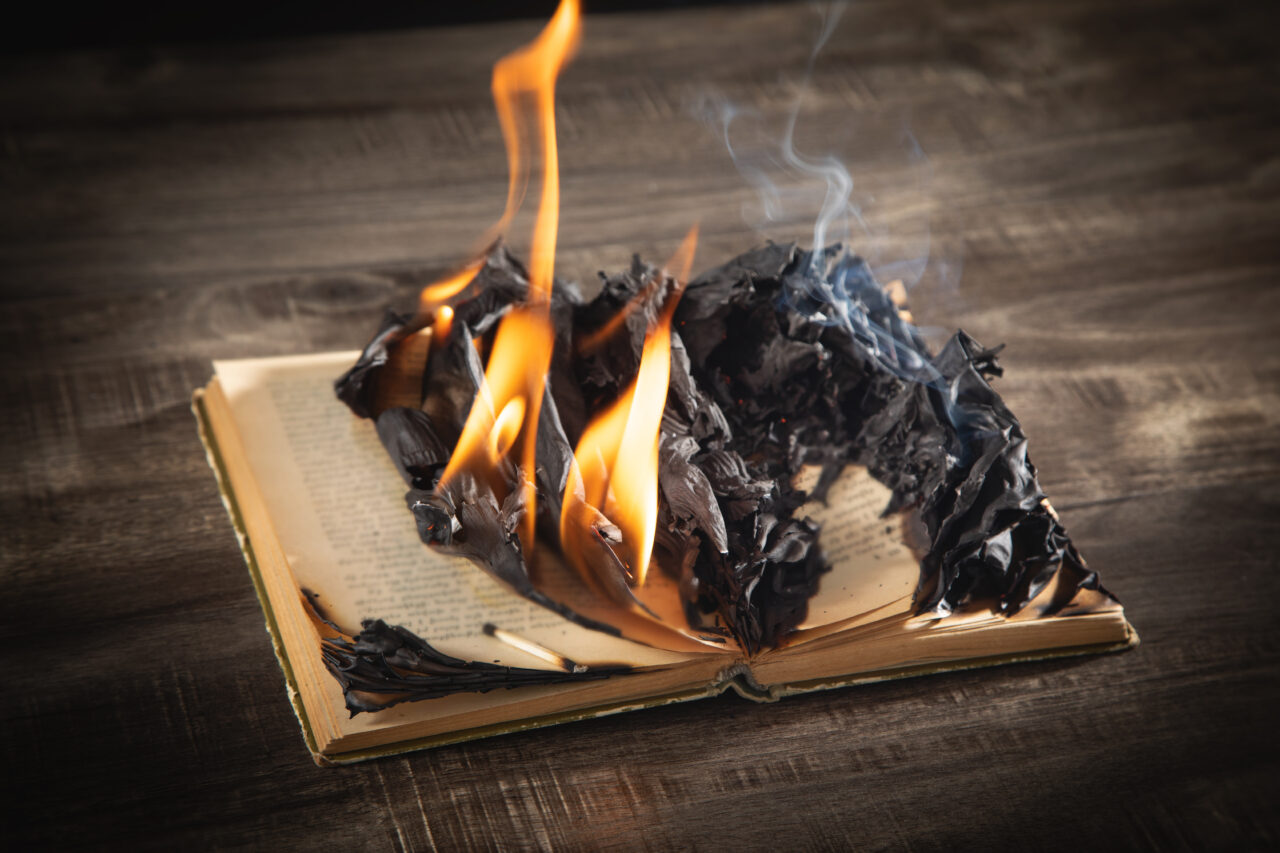 "California-based business accused of improper operating practices in complaint filed with DBPR" via Peter Schorsch of Florida Politics — On Jan. 13, a complaint was filed to the Department of Business and Professional Regulation (DBPR) about professional employer organizations (PEOs) and alleging improper operating practices by California-based company Deel. Florida law requires licenses for any businesses that expose customers to potential hazards or involve occupations where there is a need for extensive training. These include accountants, cosmetologists, medical professionals, building contractors, insurers, engineers, architects, real estate brokers, and more.
"Year starts with high numbers of manatee deaths across Florida" via Fresh Take Florida — Already, state officials reported late Wednesday at least 56 manatees dead so far during 2023, compared to 39 during the same period last year, which was the second-deadliest year on record. This year's dead include three from boat encounters, 10 related to births and eight from Florida's recent severe cold spell. Officials said they haven't determined the cause of 29 of this year's deaths yet. What awaits other manatees in the wild across Florida's bays, canals and marshes this year is anyone's guess so far.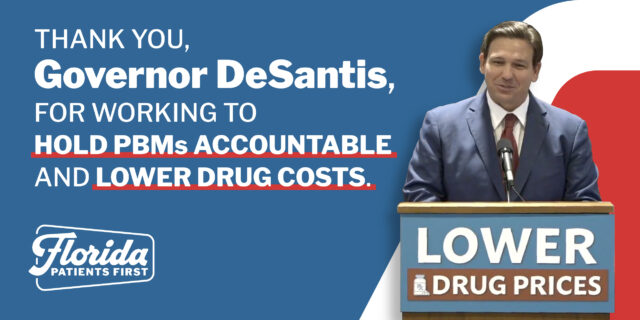 — D.C. MATTERS —
"Economy grows, even as U.S. braces for recession" via Ben White of POLITICO — The U.S. economy expanded at a 2.9% annualized rate in the fourth quarter of last year, once again defying predictions of a dramatic slowdown as consumers kept spending and companies continued hiring. For the year, the GDP grew at a 2.1% pace, shaking off negative growth in the first half of the year even in the face of rapid interest rate hikes by a Federal Reserve bent on stomping out 40-year-high inflation.
"Joe Biden: I won't let GOP use debt ceiling as 'bargaining chip'" via Brett Samuels of The Hill — Biden called the prospect of the federal government defaulting on its debt "mind-boggling" but pushed back against Republican lawmakers seeking to leverage negotiations over raising the debt ceiling in exchange for spending cuts. "If Republicans want to work together on real solutions and continue to grow manufacturing jobs, build the strongest economy in the world and make sure Americans are paid a fair wage, I'm ready," Biden said. "But I will not let anyone use the full faith and credit of the United States as a bargaining chip." Biden's comments come as the White House has staked out the position that it will not negotiate with Republicans over the debt limit. Administration officials believe the debt ceiling should be raised as part of a clean vote, without other conditions attached.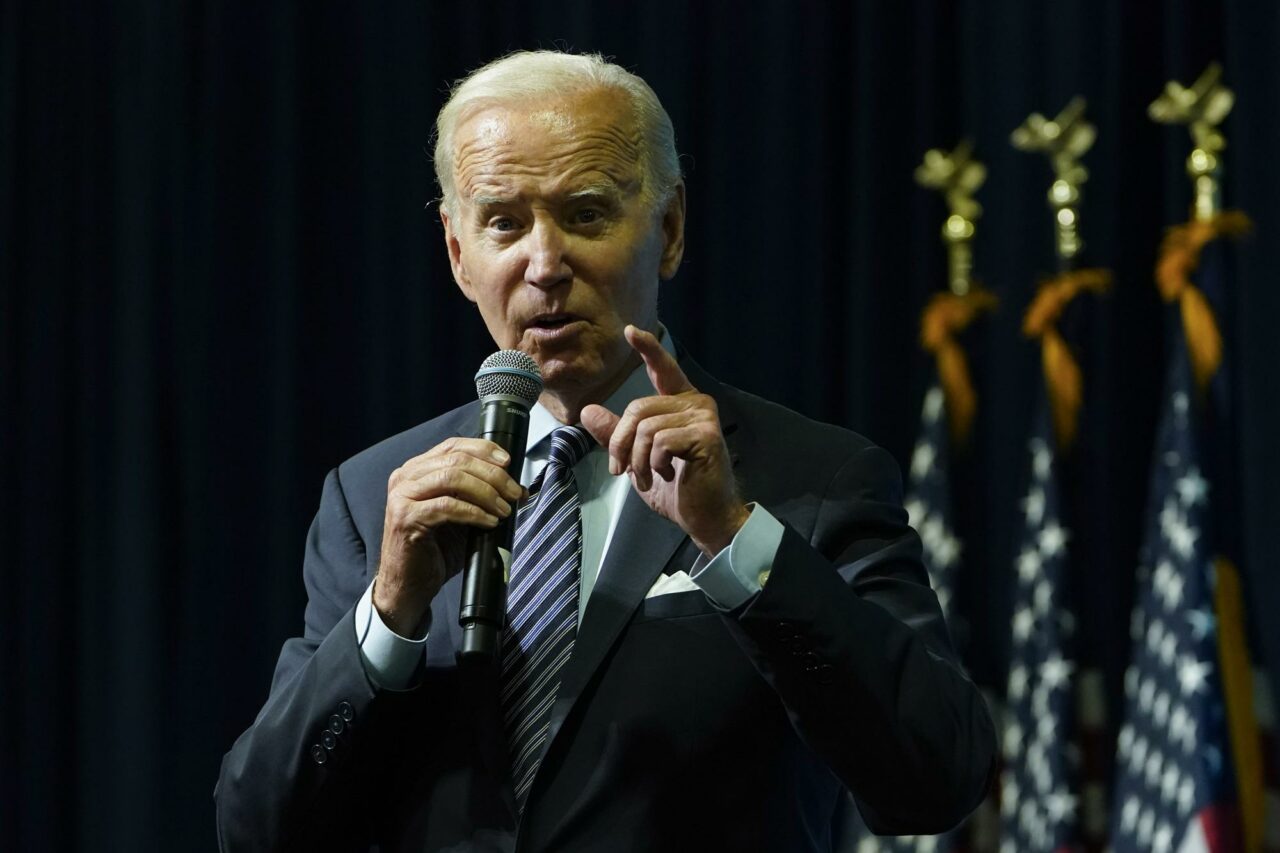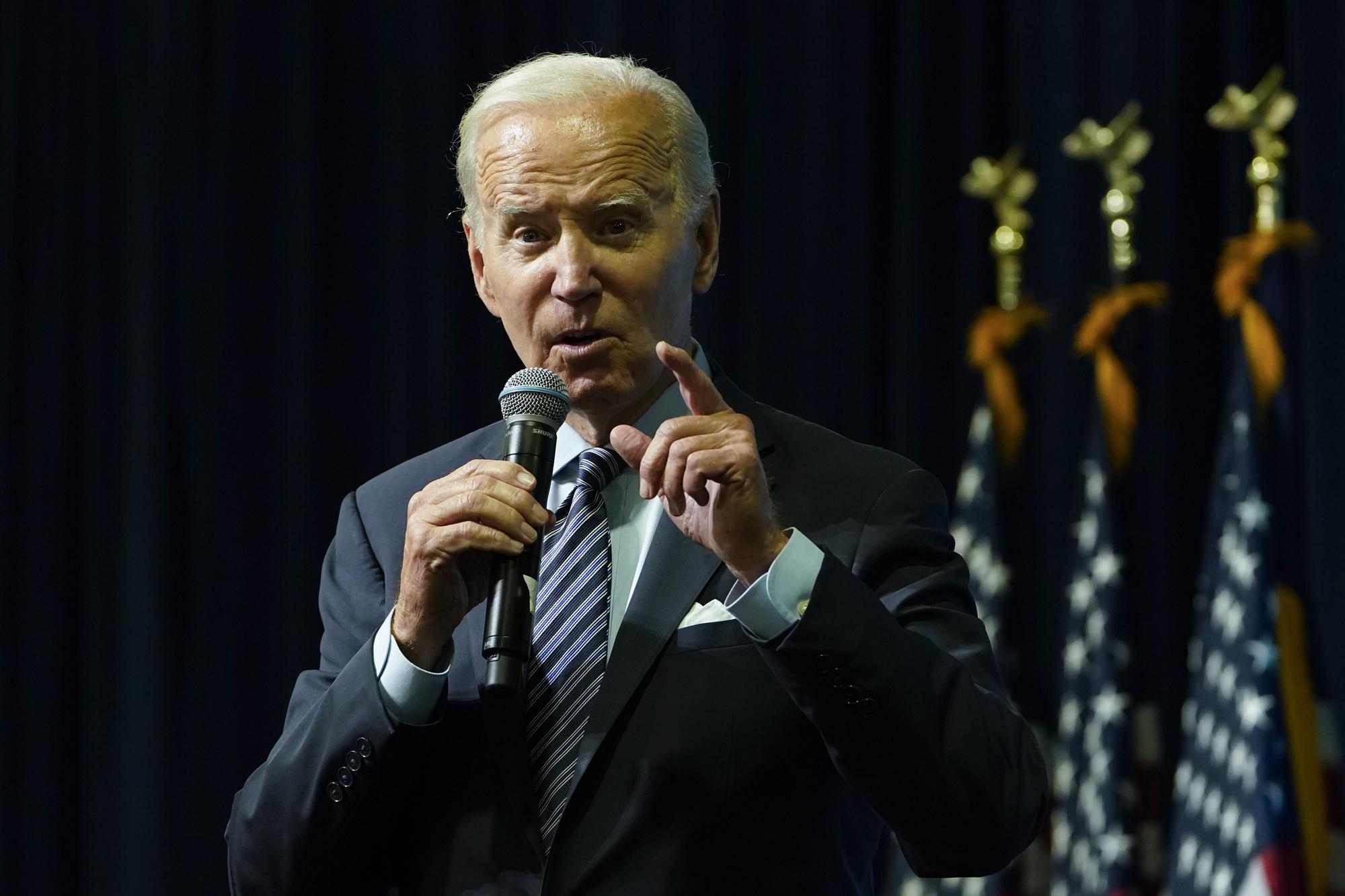 "Scott pushes plan to prioritize certain payments if debt limit bill stalls" via Alexander Bolton of The Hill — Sen. Scott circulated a letter to Senate colleagues urging them to back his plan to ensure the federal government does not default on interest payments or payments to Social Security beneficiaries if Congress fails to raise the debt limit before the Treasury Department runs out of borrowing authority. Scott's bill, which is co-sponsored by Sen. Ron Johnson, is called the Full Faith and Credit Act and would require the Treasury Department to continue to pay the principal and interest on debt held by the public and ensure Social Security payments continue to old age and disability beneficiaries. It would also prioritize payments to active members of the armed services and U.S. Coast Guard and compensation and pensions provided by the Veterans Affairs Department.
"Marco Rubio files nine bills focused on Florida-specific issues" via Jacob Ogles of Florida Politics — Protecting Florida's environment and its small businesses appear central within Sen. Rubio's proposals for the new Congress. Rubio filed nine bills with a distinct geographic focus at the start of his third six-year term. "Florida is blessed with abundant natural resources, rich agricultural industries, thriving small businesses, and a growing advanced manufacturing sector," Rubio said. "Our state continues to lead the way, serving as a beacon of hope and opportunity for Americans." The bills came after the Miami Republican introduced a flurry of bills focused on American industry, and later several showcasing a "pro-family" agenda including anti-abortion bills.
"Matt Gaetz introduces 'PENCIL Act' to ban Adam Schiff from accessing classified information" via Michelle Vecerina of Florida's Voice — After House Speaker Kevin McCarthy kicked U.S. Rep. Schiff off the House Intelligence Committee, U.S. Rep. Gaetz introduced legislation that would call on the House to vote if Schiff should be banned from handling any classified information. The Daily Caller first reported on the legislation, titled the PENCIL Act, which stands for "Preventing Extreme Negligence with Classified Information Licenses." The title of the legislation stems from Trump's nickname for Schiff, "Pencil-Neck." A prime reason for Schiff's removal involved "threats" to the U.S.' national security.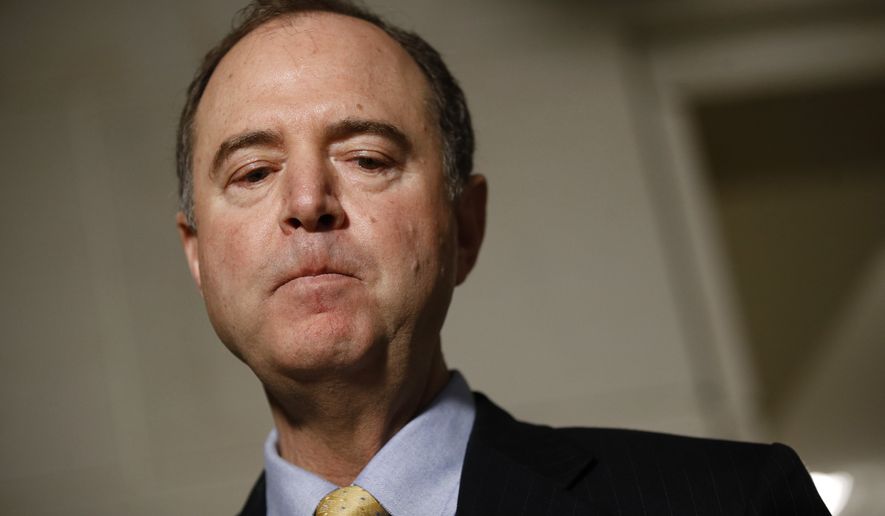 "Maxwell Frost, Jared Moskowitz demand congressional briefing on mass shootings" via Jacob Ogles of Florida Politics — After a series of mass shootings kicked off 2023, Reps. Frost and Moskowitz now say Congress needs to take long overdue action. The two sent a letter, along with U.S. Rep. Dan Goldman of New York, urging congressional leadership to organize a classified briefing on nationwide mass shootings. "The devastating reality of gun violence in America makes it impossible to even process one mass shooting before another one is perpetuated," the Democrats wrote. Moskowitz wrote a school safety and gun control bill in 2018 that passed in the Florida Legislature after the Marjory Stoneman Douglas shooting claimed 17 lives.
"Revealed: GOP groups got thousands from disgraced ex-Congressman caught in underage sext scandal" via Matthew Chapman of Raw Story — Rep. Mark Foley resigned from Congress in 2006 amid an explosive sex scandal involving an underage congressional page. But the former Congressman is still funding Republican election efforts, as well as charities, in the Sunshine State, using surplus campaign cash. Friends of Mark Foley for Congress, poured out about $86,000 late last year to nonpartisan charities, including Habitat for Humanity, the Leukemia and Lymphoma Society, and the Richard David Kahn Melanoma Foundation. However, he also cut a $10,000 check to the Republican Party of Palm Beach County.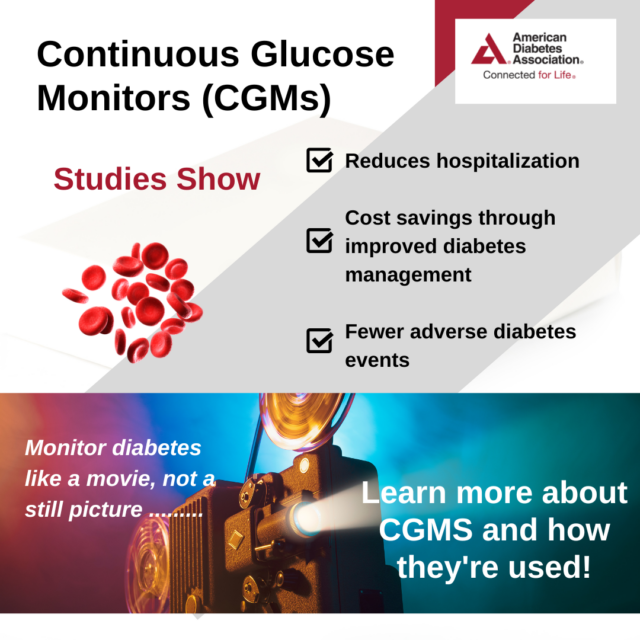 — EPILOGUE TRUMP —
"An RNC remade by Donald Trump backs away from his 2024 campaign" via Reid J. Epstein and Lisa Lerer of The New York Times — The 168 members of the Republican National Committee are gathering in Southern California to select their own leader on Friday, and interviews this week with 59 of them — more than one-third of the committee's membership — found few eager to crown Trump their nominee for a third time. While they praised his policies and accomplishments as President, many expressed deep concerns about his age (he's 76), temperament, and ability to win a General Election, often in unusually blunt terms. "This isn't 2016," said Mac Brown, the Chair of the Republican Party of Kentucky. "People have moved on." Jonathan Barnett, an RNC member from Arkansas, said the party would benefit from its nominee being forced to navigate a crowded Primary field.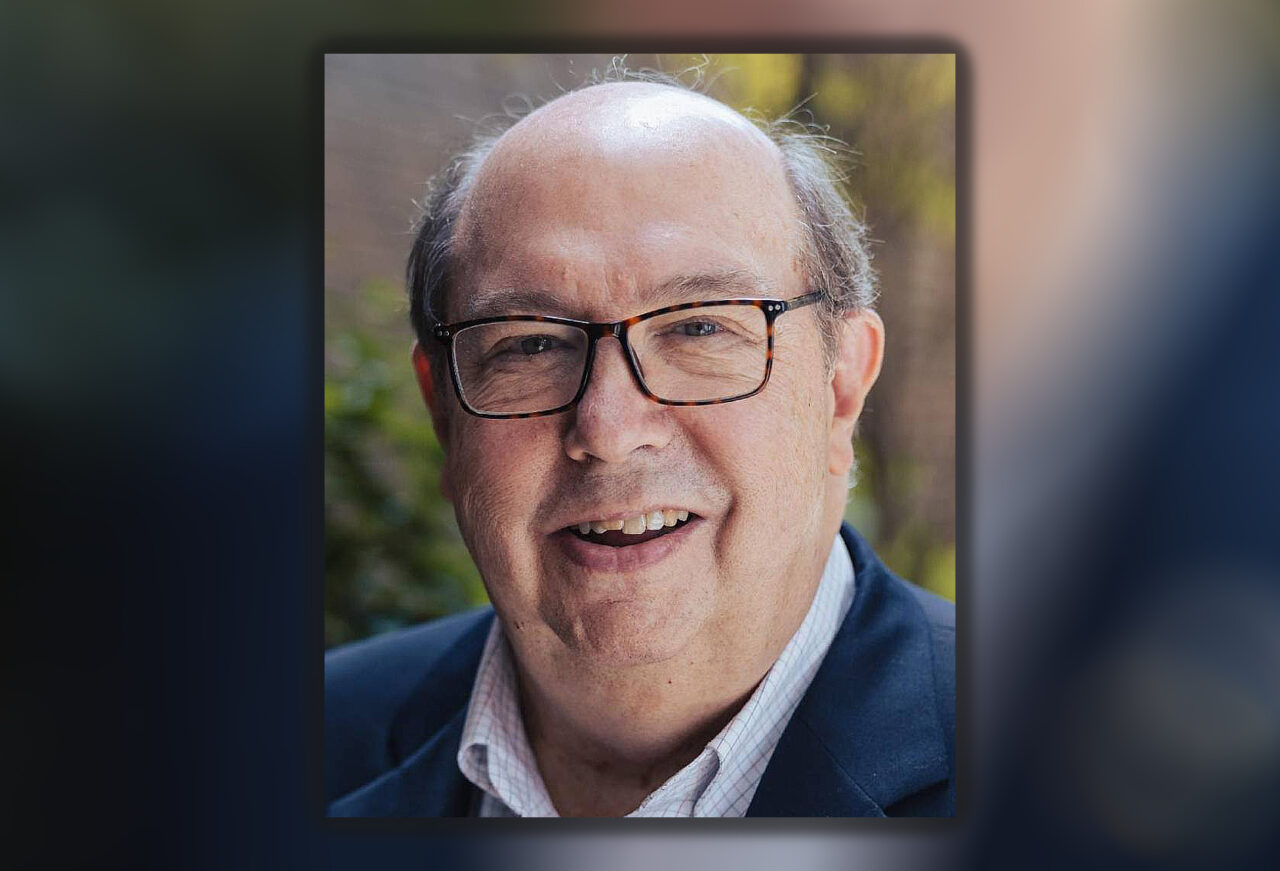 —"Trump's 2024 campaign faces trouble in crucial Iowa" via Jennifer Jacobs of Bloomberg
"The Census Bureau may soon lose some Trump-era constraints" via Philip Bump of The Washington Post — As part of his efforts to constrain immigration to the United States, Trump advocated the collection of information about citizenship on the 2020 census despite research showing it would reduce participation. But there was another likely political decision made by administration officials that attracted far less attention. For years, the bureau had explored streamlining its collection of data on race, eliminating the division between race and ethnicity that's been the standard for decades. But a recommendation that the 2020 census include revamped questions was ultimately ignored. On Thursday, the Biden administration announced that, several years too late for the 2020 count, it would support the new question on race. That announcement re-raises an old question: Why did Trump's team ignore it in the first place?
"How Barr's quest to find flaws in the Russia inquiry unraveled" via Charlie Savage, Adam Goldman and Katie Benner of The New York Times — Egged on by Trump, Attorney General Barr set out in 2019 to dig into their shared theory that the Russia investigation likely stemmed from a conspiracy by intelligence or law enforcement agencies. Barr turned to a hard-nosed prosecutor named John Durham, and later granted him special counsel status to continue after Trump left office. But after almost four years Durham's work is ending without uncovering anything like the deep state plot alleged by Trump and suspected by Barr. Now, as Durham works on a final report, the interviews by The Times provide further details of how he and Barr sought to recast the scrutiny of the 2016 Trump campaign's myriad, if murky, links to Russia as unjustified and itself a crime.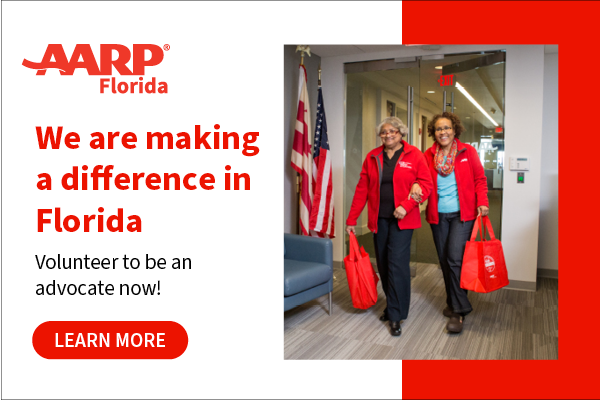 — LOCAL: S. FL —
"What did Silicon Valley investor, Francis Suarez say in private Miami event? We have details" via Vinod Sreeharsha of the Miami Herald — Silicon Valley entrepreneur and early Uber backer, Jason Calacanis, and Miami Mayor Suarez held a wide-ranging discussion on the future of technology, Miami's role, the importance of artificial intelligence, and what kind of startups appeal to the prolific angel investor. The private event, held at citizenM hotel downtown at Miami Worldcenter, also touched on topics like podcasting, immigration, and the importance of maintaining friendships through political differences. About 50 people turned out to listen to the question-and-answer conversation between Calacanis and Suarez, and most were invited local investors and entrepreneurs.
"U.S. Coast Guard commander: There's a plan in place for mass migration from Cuba, Haiti" via Jacqueline Charles of the Miami Herald — As hundreds of Cuban migrants washed ashore on New Year's Day in the Florida Keys, local officials complained to the state that their law enforcement resources were being stretched and overwhelmed. At the time, no one other than U.S. authorities knew that, out to sea, the crisis was building. The U.S. Coast Guard, which monitors the vast waters between Florida's shorelines, the Bahamas, Cuba and Haiti, had onboard its cutters more than 1,000 migrants — most of them Cuban, though there were some Haitians. Unlike those who've reached land over the course of this latest migrant surge, people stopped at sea have been sent back to their countries aboard Coast Guard cutters.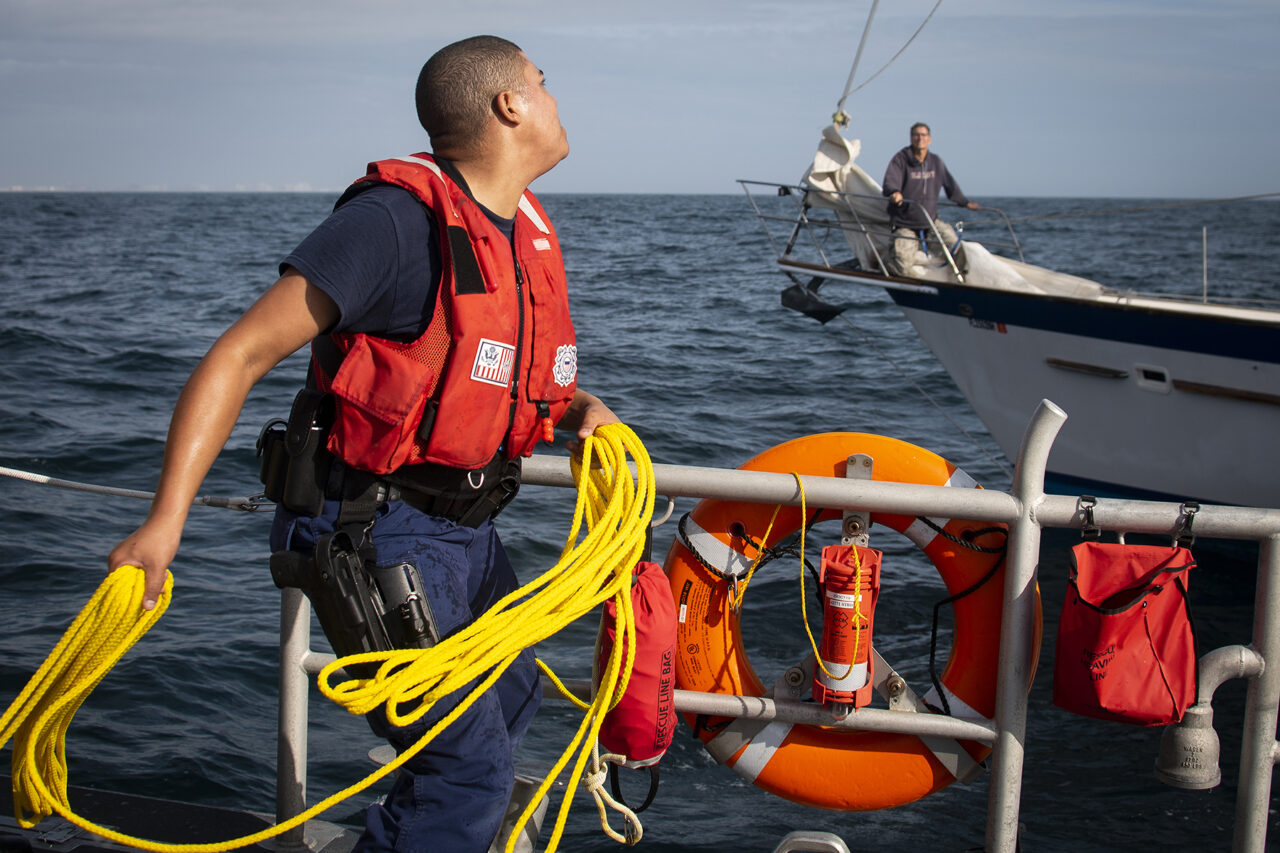 "Officials, stakeholders celebrate completion of Herbert Hoover dike renovations" via Ryan Nicol of Florida Politics — With the U.S. Army Corps of Engineers holding a ribbon-cutting ceremony to commemorate wrapping long-planned upgrades to the Herbert Hoover dike, stakeholders and elected officials are cheering after reaching the milestone. "This construction project has been a monumental undertaking that started in 2005. Corps team members and construction contractors, as well as the supporting staff from Federal, Tribal and State agencies, have dedicated a significant part of their careers to this project, and I thank them for their efforts," said Col. James Booth, U.S. Army Corps of Engineers Jacksonville District Commander.
"'Everything was intentionally erased.' Miami museum exhibit recounts Rosewood massacre" via C. Isaiah Smalls II of the Miami Herald — Lizzie Robinson Jenkins didn't want to spend the rest of her life researching Rosewood. But she had to. Needed to. It was her destiny after all: the false accusation against her uncle sparked the ensuing inferno that would eventually eviscerate the once thriving Black town of Rosewood, leaving at least eight people dead in 1923. "I took the story to school with me, to college, to work and it just became a part of who I am today," the 84-year-old Jenkins, founder of The Real Rosewood Foundation, said to an audience at Florida International University at the opening of An Elegy to Rosewood, a new exhibit on display at the Frost Art Museum.
"PBC Sheriff's Office identifies Martin County Commissioner Doug Smith as driver in fatal crash" via Mauricio La Plante of Treasure Coast Newspapers — Martin County Commissioner Smith was identified as the driver who struck and killed a female bicyclist with an SUV in Palm Beach County on Jan. 16, according to sheriff's records. Smith, 60, of Jensen Beach, is the Commissioner representing District 1 of Martin County, which includes Hutchinson Island, Jensen Beach, North River Shores, Ocean Breeze, Rio and Sewall's Point. The bike rider died at the scene, according to an incident report. She was not identified, and investigators did not disclose her city of residence or age. Palm Beach County sheriff's investigators responded to the crash.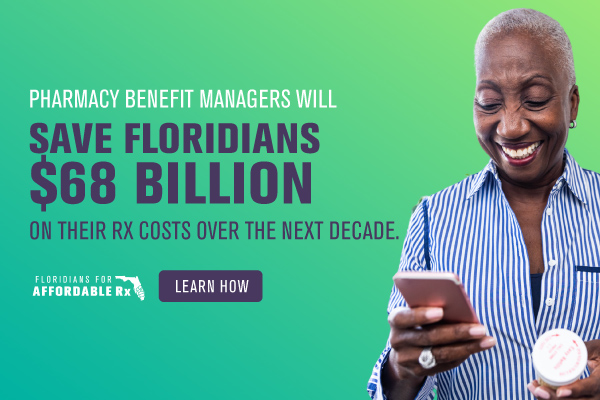 — LOCAL: C. FL —
"High Orlando rents are 'a new normal,' expert says" via Trevor Fraser of the Orlando Sentinel — The explosive cost of rent around the country continued to cool in December, but one expert says Orlando's high prices of the past two years are likely to be "the new normal." The median rent in metro Orlando was $2,130 per month in December, up about 2% from November, according to the latest report from Rent.com. The metro area includes prices from Orange, Osceola and Seminole counties. December's rent was 3.95% higher than the same time last year, a slower rate of growth than the 4.77% average increase nationally but Rent researcher Jon Leckie says that's because Orlando prices have already risen so much. "(Orlando) has been elevated for a while," Leckie said.
"Orange County event to offer Mayor's Office tours, bounce house for kids" via Stephen Hudak of the Orlando Sentinel — Orange County Mayor Jerry Demings and the elected Board of County Commissioners will host an open house Saturday at the County Administration Building, enticing visitors with a job fair, food trucks and an inflatable "bounce house" for kids to play in. The event, scheduled for 10 a.m. to 2 p.m. on the administration campus at 201 S. Rosalind Ave., offers residents a chance to learn about government services, including the newly created Office of Tenant Services, and explore job opportunities in government. Visitors can tour the Mayor's Office, meet County Commissioners, and learn how to get involved in government.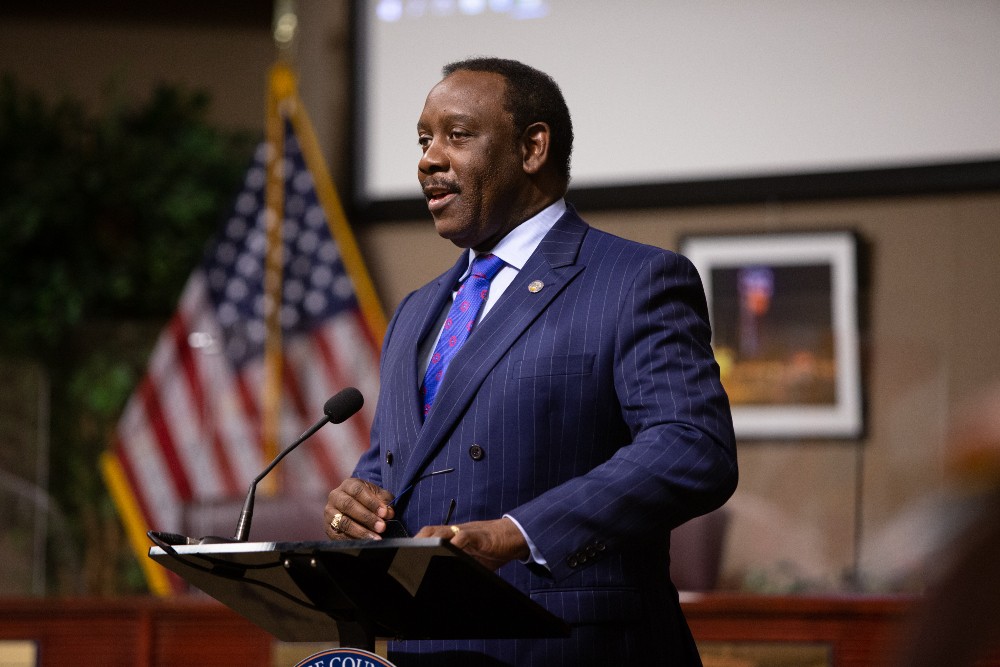 "Seminole Commissioners select Darren Gray as next County Manager" via Martin E. Comas of the Orlando Sentinel — Seminole Commissioners on Thursday selected Gray as the county's new Manager, ending a search that began more than a year ago after Nicole Guillet resigned in December 2021 to take a leadership role at the Orlando Sanford International Airport. The Board also agreed to offer Gray an open-ended contract with an annual salary of up to $260,000. He is expected to start March 1 and have a year to find a home in Seminole County. Gray, who currently lives in downtown Orlando, is currently Osceola's deputy County Manager. He also has served as Orange's deputy County Administrator, Clermont's City Manager, and Lake's County Manager.
"Fine arts group cuts ties with Brevard public schools, citing actions by Matt Susin" via Finch Walker of Florida Today — A local foundation that has provided Brevard Public Schools with a minimum of $200,000 annually for a Summer theater workshop and teacher grants since 2017 has cut ties with the district, saying actions by the current School Board, and particularly Chair Susin, don't align with its values of inclusivity. Carla Smith, an administrator for the Phoenix Foundation, made the announcement during the public comment section of the Tuesday School Board meeting. "(Susin's) antics include but are not limited to continually giving the perception of impropriety by holding meetings and taking counsel from select individuals in the community to targeting the former superintendent without cause," Smith said.
"Volusia County extends fee waivers for home repairs, placement of mobile shelters" via Sheldon Gardner of The Daytona Beach News-Journal — People in Volusia County have more time to take advantage of county government fee waivers for hurricane recovery efforts. The County Council recently voted to extend a waiver of "permit application fees for repairing and reconstructing structures directly damaged by Hurricanes Ian and Nicole," according to a county news release. The resolution approved by the Council also says, "The county will also waive application, permit, and plan review fees for the placement and installation of RV or mobile shelters pursuant to a valid temporary housing permit." The waivers are in effect until 5 p.m. on March 7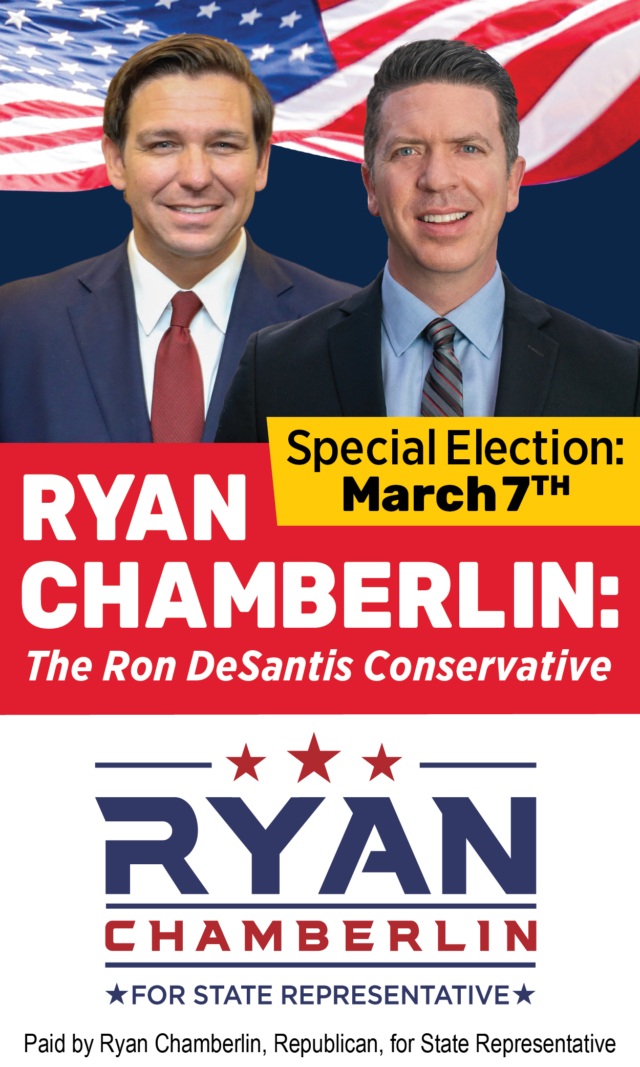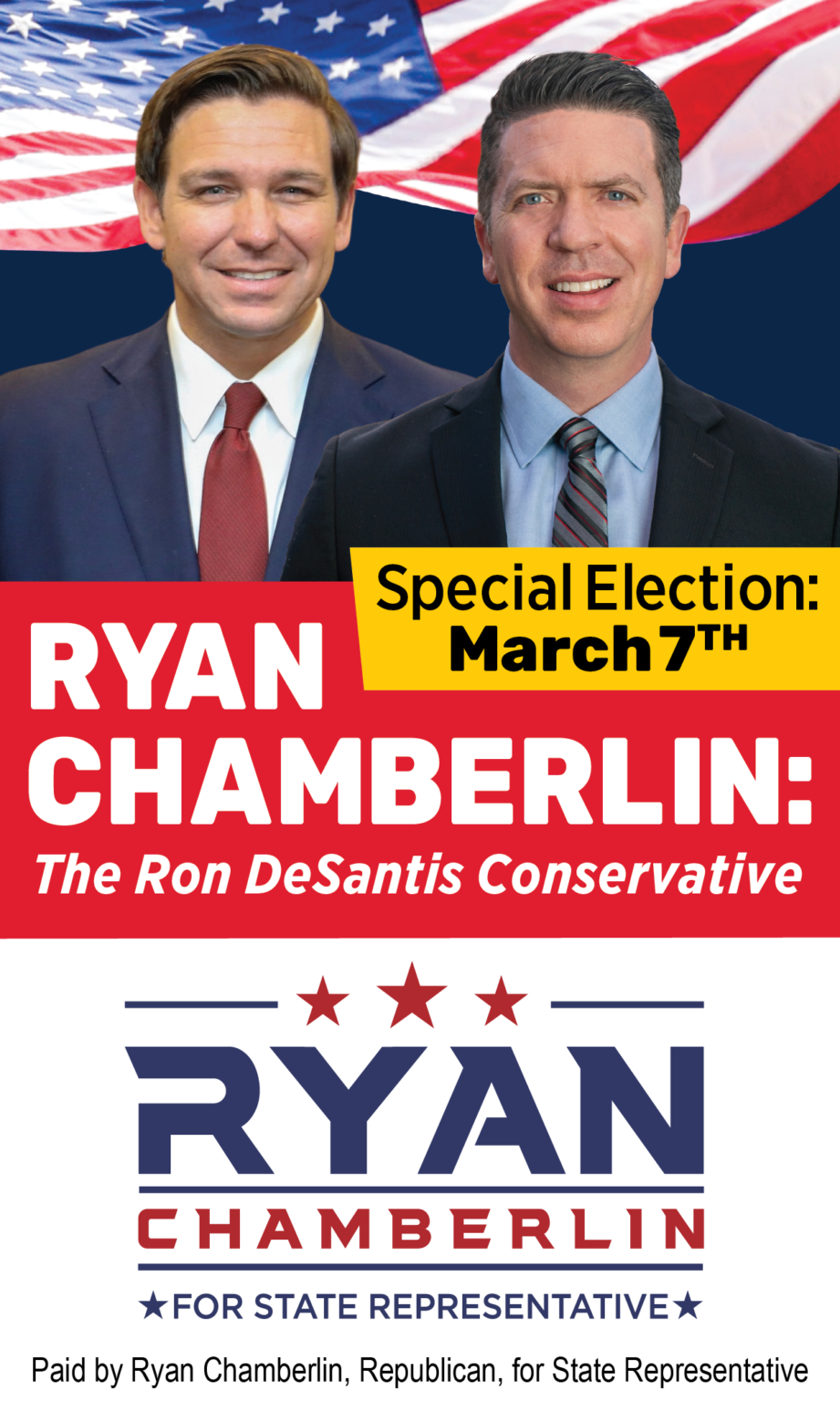 — LOCAL: TB —
"Tampa firefighters endorse Janet Cruz for City Council" via Florida Politics — The Tampa Firefighters Union is throwing its weight behind former Sen. Cruz in her bid for Tampa City Council in District 3. "We are thrilled to endorse Janet Cruz for Tampa City Council. With her years of experience representing our city in Tallahassee, we trust that she will continue to put the needs and concerns of our residents first," the firefighters union offered in a statement. "We are proud to give her our full support." Cruz also recently received an endorsement from the Latino Victory Fund and the Tampa Police Benevolent Association. "I would like to extend my sincerest gratitude to the firefighters union for their endorsement," Cruz said.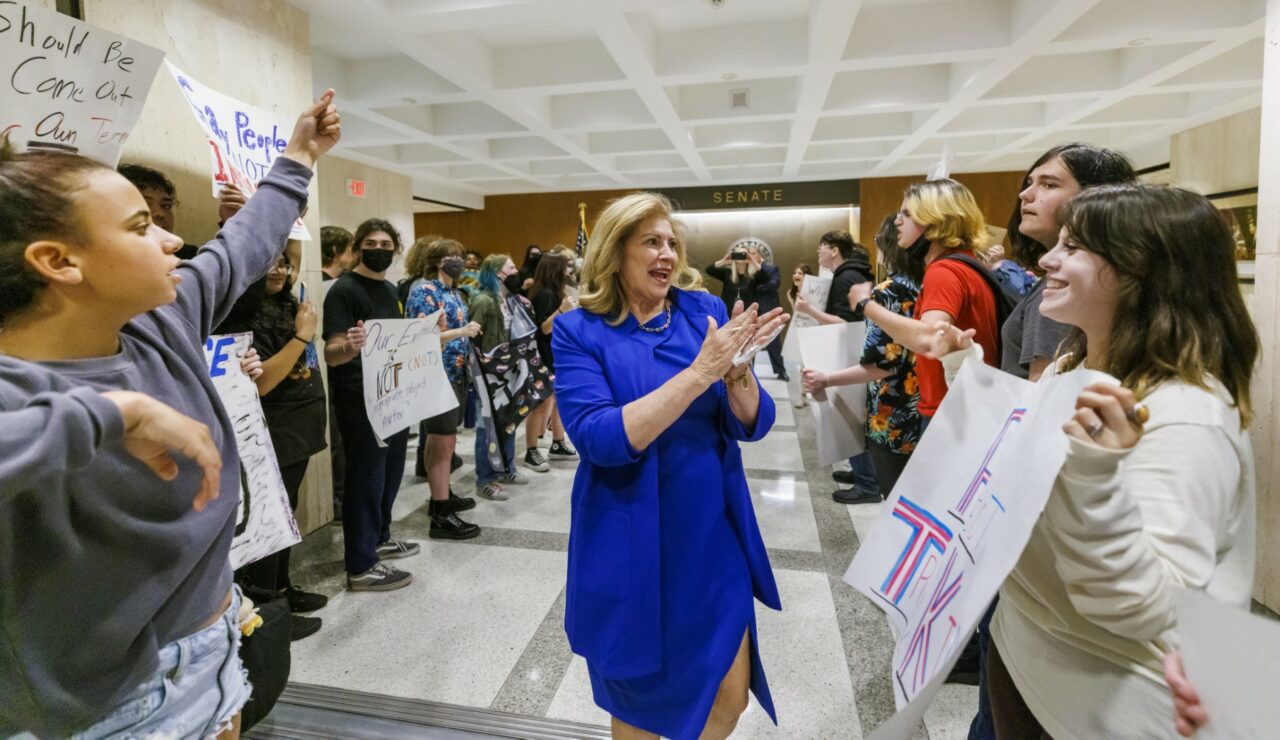 "State investigating Lakeland cop videotaped punching suspect on the ground, colleagues" via Annie Mapp of WFLA — The Florida Department of Law Enforcement has opened a use-of-force investigation into the arrest of Antwan Glover. A video circulating on social media appears to show an officer punching Glover in the head and torso during a traffic stop on Dec. 18. According to an affidavit, the officer was patrolling with three other members of the department's Street Crimes Unit. It said the group stopped Glover after they noticed he wasn't wearing a seat belt. They detected a strong cannabis smell coming from his vehicle and ordered him to step out of the car. "As I proceeded to get out of the car, I'm telling him, 'Sir I have my medical marijuana license.' But it's like it went in one ear and out the other," Glover said.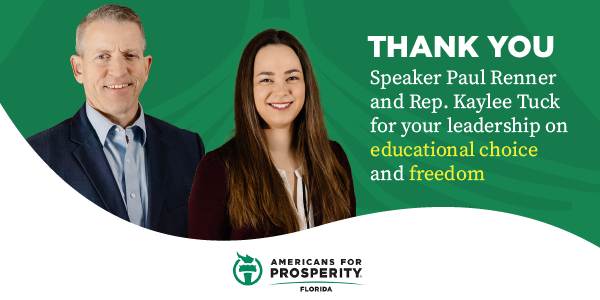 — LOCAL: SW. FL —
"Latest New College Board appointment gives conservatives a majority" via Zac Anderson of the Sarasota Herald-Tribune — DeSantis remade New College of Florida's Board of Directors earlier this month when he appointed six new members, but he couldn't secure a majority of the 13-member Board. That majority came Wednesday when the Florida Board of Governors, which oversees the state university system, appointed Ryan Anderson to the New College Board. Anderson is an author and president of the Washington-based Ethics & Public Policy Center, a conservative think tank. His books have included, "Tearing Us Apart: How Abortion Harms Everything and Solves Nothing" and "When Harry Became Sally: Responding to the Transgender Moment." Anderson's appointment means seven New College trustees have joined the Board in the last month, creating a conservative majority aligned with DeSantis.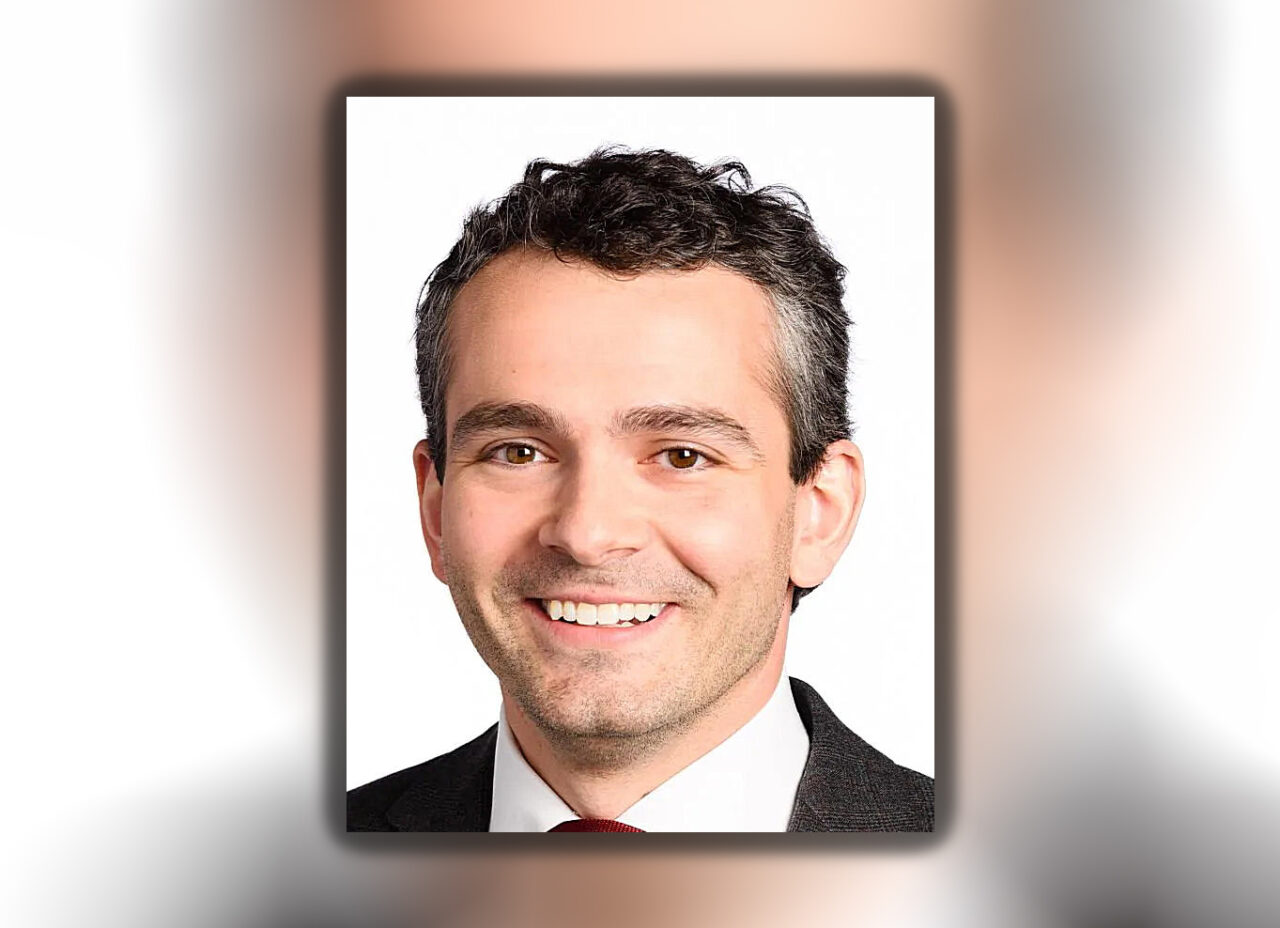 "Florida Ethics Board to decide Manatee official's settlement over COVID-19 vaccine event this week" via Ryan Callihan of the Bradenton Herald — Florida's Ethics Board is set to determine whether it will accept a settlement with Manatee County Commissioner Vanessa Baugh over her role in organizing an exclusive COVID-19 vaccine event. Baugh, who has served on the Manatee County Commission since 2012, came under fire from residents and her fellow Commissioners after they learned she had added her name to a list of people who need to receive an appointment. The pop-up vaccine site offered 3,200 doses only to Lakewood Ranch residents in certain ZIP codes. The early 2021 event went against a policy that Manatee County Government had created to allow residents equal opportunities to receive a shot.
"Plan to re-erect Confederate monument in Manatee County delayed, alternate sites in play" via Jesse Mendoza of the Sarasota Herald-Tribune — Manatee County officials will table a discussion scheduled for Tuesday over plans to resurrect a controversial monument honoring Confederate soldiers. The postponement will give Commissioners an opportunity to consider alternative locations for the monument. Although options have not yet been discussed, two potential sites could include the Gamble Plantation Historic State Park or the Manatee Historical Village Park. The obelisk bearing the names of Robert E. Lee, Stonewall Jackson, and Jefferson Davis includes an inscription that indicates it was erected by the Judah P. Benjamin chapter of the United Daughters of the Confederacy in June 1924 in honor of Confederate soldiers who died during the Civil War.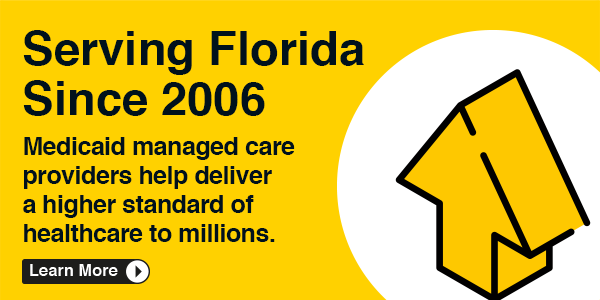 — LOCAL: N. FL —
"Vote on subdivision by North Jacksonville nature preserve stalled in bid to 'meet in middle'" via Steve Patterson of The Florida Times-Union — The City Council has delayed action until next month on a controversial rezoning bill that would allow construction of a 97-home subdivision inside a web of North Jacksonville nature preserves. The Council approved one of two bills needed to permit the development, approving a change to the city's land-use plan on land bordered on three sides by Pumpkin Hill Creek Preserve State Park. But it postponed a vote on rezoning the 48-acre property at 6131 Cedar Point Road until Feb. 14 after the district Council member pleaded for a final chance to negotiate a less intense development.
"School Board reacts with mixed feelings about DOE investigation into Superintendent Rocky Hanna" via Ana Goñi-Lessan of the Tallahassee Democrat — While most of the School Board expressed support, sympathy or concern for Hanna, the Board Chair was the only member with harsh words. "Our Superintendent's political diatribes and combativeness with the Governor have done nothing but reflect poorly on our district," Alva Smith wrote in a text message. "Regardless of our differences, our focus must remain on the education and safety of all students. We should be building bridges, not burning them." Darryl Jones, Marcus Nicolas and Rosanne Wood told the Tallahassee Democrat they would continue to back the Superintendent. "I think it's outrageous, absolutely outrageous. I read the letter that he sent to the teachers, and it was a letter of encouragement," Wood said.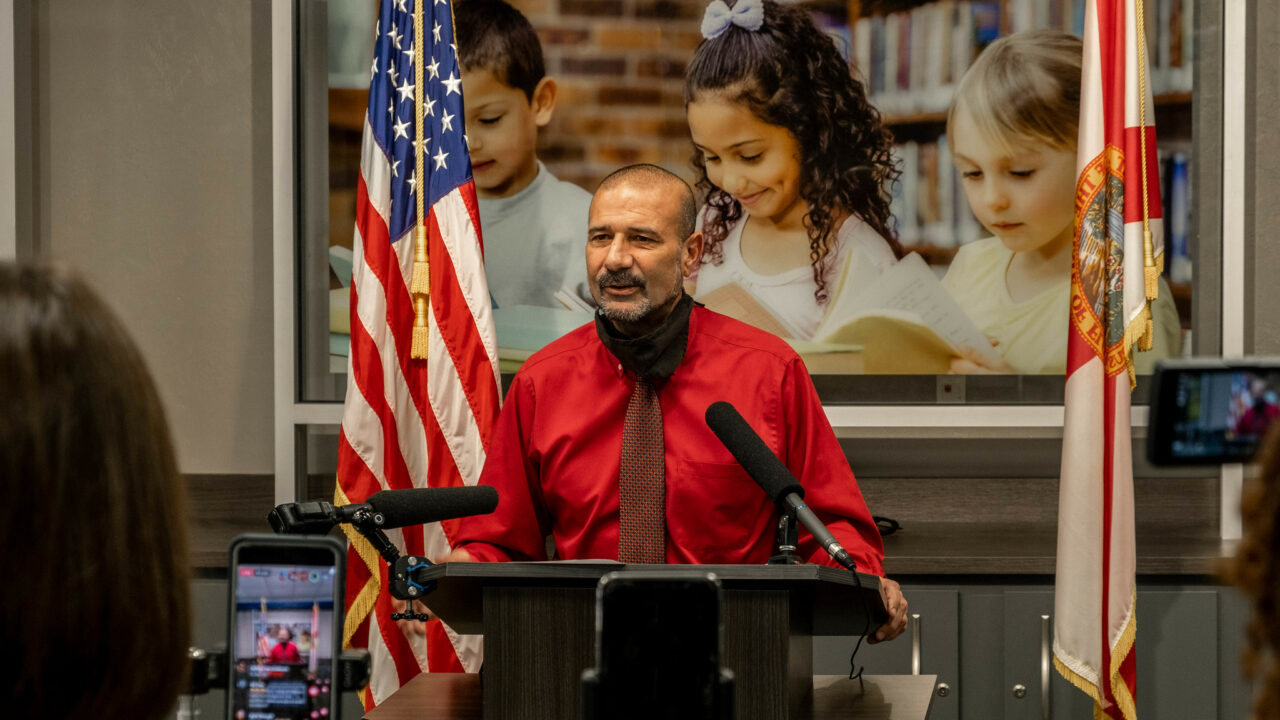 "Andrew Gillum lawyers want potential jurors quizzed on media exposure to case" via Jeff Burlew of the Tallahassee Democrat — In a motion filed Wednesday, Gillum's lawyers suggested sending out a nine-page questionnaire to prospective jurors or alternatively the morning of April 17, when jury selection is scheduled to start at the U.S. Courthouse in Tallahassee. The filing cites coverage by The New York Times, The Washington Post, the Tallahassee Democrat and numerous others and notes that "such coverage will no doubt intensify as the trial date draws closer." It includes a nine-page questionnaire asking whether jurors have heard anything about the case in the news and formed any opinions as a result. Gillum, former Tallahassee Mayor and Democratic nominee for Governor, and Sharon Lettman-Hicks, a longtime friend, were indicted in June on federal charges that they illegally funneled campaign donations to themselves.
"FAMU announces new CFO, surprising current CFO who has been in position for mere seven months" via Tarah Jean of the Tallahassee Democrat — Florida A&M University President Larry Robinson recently named Rebecca Brown as the next chief financial officer (CFO) and vice president for finance and administration, effective immediately. The change comes after former CFO Gloria Walker's short seven-month term in the role, which she started in June 2022. The sudden replacement also makes Brown, a FAMU alum who received both her bachelor's and master's degrees in business administration, the sixth appointment to the position under Robinson since 2019 when former CFO Wanda Ford was forced to resign.
"'East Milton is really going to be your new Pace.' Development booming along Hwy 87 corridor." via Tom McLaughlin of the Pensacola News Journal — Development along the State Road 87 corridor in Central Santa Rosa County is quickly changing the face and pace of a once laid back, rural area. Money is being made by landowners willing to sell their farms and landholdings and developers are testing the limits of zoning officials, roadways and area infrastructure as they rush to secure a handsome return on their investments. "We're kind of sitting out there waiting for what's to come," said County Commissioner Kerry Smith, whose District 2 encompasses East Milton. "As a real estate guy, I tell people if you're looking to be ahead of the game get in there because it's coming. East Milton is really going to be your new Pace. You're going to have good equity in your home."
"Third time's the charm? Holley-Navarre Water System names third CEO in three years" via Tom McLaughlin of the Pensacola News Journal — Jeff Crigler, the assistant utilities director for the city of Panama City Beach, has been hired as the new CEO of the Holley-Navarre Water System. Crigler's hiring was announced on Jan. 23 at the Water System Board of Directors reorganization meeting, a meeting at which members were assigned committee memberships and duties for the upcoming year. Mark Miller, who was voted in as the 2023 Board president, said Crigler is scheduled to start work on Feb. 2. "We welcome Jeff to the new position and look forward to this new chapter in Holley Navarre Water System leadership," Miller said in announcing the CEO hire.
"Alachua County Commissioners share support for Restless Mommas owners, request meeting with Micanopy officials" via Gershon Harrell of The Gainesville Sun — Alachua County Commissioners have expressed concern for a pair of antique shop owners in Micanopy who closed shop and left town after concerns for their safety. Commissioner Mary Alford, followed by her colleagues, said she supported the women who fled and was saddened to hear the news. "They are great ladies and they literally had to close down their business and move out of town because they felt unsafe," Alford said. The concerns stem from code enforcement letters that were sent to the store, telling the owners to remove a pride flag on the side of their building that first went up in June. Town officials say the flag violates the local land development code, which prevents "pennant flags" from being flown.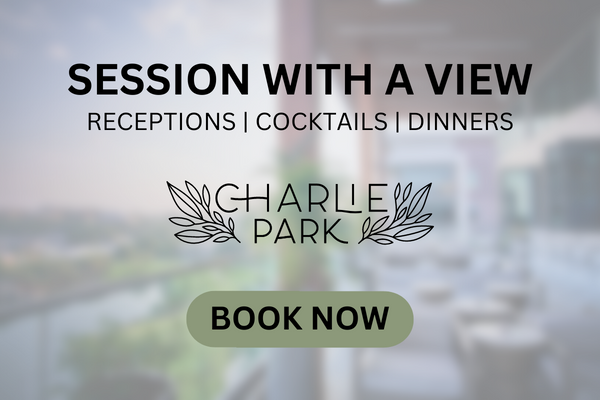 — TOP OPINION —
"Trump and Facebook's mutual decay" via Charlie Warzel of The Atlantic — Any story that involves Facebook, Trump, and the context of a failed coup attempt is, by nature, controversial. Giving Trump this megaphone back for his 2024 campaign is particularly thorny: The former President has offered zero evidence that he changed during his social-media exile.
He may still use Facebook and Instagram to lie for reasons big and small, as well as to whip up partisan resentment and even violence, should it suit his needs. If anything, his posts on Truth Social seem to suggest a man whose online engagement has become more erratic, angry, and conspiratorial; one report shows that he has amplified QAnon-promoting accounts more than 400 times since launching the platform.
And yet there is something underwhelming — stale, even — about the news.
The story of Trump's de-platforming feels cryogenically frozen, a 2020 narrative that seems to have lost part of its relevance now that it's thawed out. In 2021, after a ruling from its independent Oversight Board, Facebook announced that Trump's suspension would be lifted after two years, "external factors" permitting.
And some of the thunder was stolen by Twitter, which reinstated his account late last year, although Trump hasn't resumed posting there.
There is also the mutual decay of both Trump and Facebook.
Each thrives by hijacking attention and monetizing outrage, and they've benefited each other: The Trump campaign spent millions of dollars on more than 289,000 Facebook ads over the span of just a few months in 2020, according to an analysis by The Markup. But lately, both appear to have lost the juice. Many people still support Trump, and many people still use Facebook products, but the shine is gone — and that matters.
— OPINIONS —
"Defaulting on democracy, simply to score points" via the South Florida Sun-Sentinel editorial board — The threat is to put the U.S. into default, like some third-world country, with its economy ruined and its international leadership only a memory. The Chaos Caucus includes three of Florida's 20 Republican House members: Gaetz, the Panhandle's enfant terrible, Byron Donalds from Naples, and newly elected Anna Paulina Luna of St. Petersburg. People in Florida depend heavily on Social Security and Medicare. Only California, with almost twice the population, has more recipients than Florida's nearly 5 million. Younger people are also the intended targets of this assault, which contemplates raising the retirement age to 70. That could have disastrous consequences for workers in construction, farming and other labor-intensive occupations in this state.
"Why 'woke' is a convenient Republican dog whistle" via Samuel L. Perry and Eric L. McDaniel for TIME — DeSantis is only the most prominent example of Republican lawmakers claiming to fight "woke ideology," "wokeness," or the "woke left," and though occasionally pressed to provide definitions, politicians are strategically vague. Even with the "Stop WOKE Act," which clearly targets content about America's racist history and systems, the acronym simply stands for "Wrong to our Kids and Employees." Nothing racial. Just as with all effective dog whistles, the racial implications must be subtle, or better yet, implied. As social scientists with expertise in the area of race and politics, we collected data on who actually identifies with the term "woke?" The patterns make it clear why the label has become the latest in a long line of Republican dog whistles.
"African American Studies classes teach history, not hate" via Matthew Aaron Quainoo for the Orlando Sentinel — True conservatism would argue that local counties, school districts and parents should dictate curriculum, not the state government, right? These kinds of "politricks" have a long history that we learn about, ironically, through African American Studies. In fact, I learned while studying for an African American studies degree, that our founding words of independence (1776), " … all men are created equal …" were written in the context of declaring independence from Britain's governmental overreach and infringement on the rights of the local citizenry, while at the same time, the colonists were infringing on the human rights of millions of enslaved Africans. Such a course would help students work through these historical complexities that have modern-day implications.
"I was Florida's professor of the year, but my classes would now be illegal" via William F. Felice for the Tampa Bay Times — In 2006 I was honored to be selected as the Florida Professor of the Year by the Carnegie Foundation for the Advancement of Teaching. The award is specifically designed to recognize excellence in undergraduate teaching and mentoring. Yet today my courses are illegal under Florida's "Individual Freedom Act," also known as the "Stop WOKE Act." This law is intended to prevent discussions of the ways in which racism is ingrained in America's laws and power structures. Before I retired in 2021, my key courses were titled "Human Rights and International Law," "Hunger, Plenty and Justice" and "Ethics and International Relations." It is impossible to teach courses on human rights, hunger, and ethics without including a discussion of the consequences of structural and institutional racism.
"Florida, land of scams, strikes again. This time, it's fake nursing degrees" via The Miami Herald editorial board — Now Florida nursing schools are in the glare of the spotlight. According to the feds, a network of nursing-school operators, based in South Florida, has been selling fake degrees, allowing unqualified people to become certified as nurses. They could bypass a nearly two-year nursing program requiring clinical work, national exams and certification and simply pay up between $10,000 and $17,000 for a falsified transcript. Prosecutors said this was a scheme designed to capitalize on the nursing shortage that has been worsened by COVID, a particularly heartless calculation — even under the low standards of empathy-challenged Florida. Armed with bogus diplomas, the students took tests to be certified in Florida, New York, New Jersey and Texas.
"The NHL is gutless" via The Atlantic — The National Hockey League showed recently that there's a big difference between wanting inclusiveness and being willing to fight for it. Directly targeting diverse job candidates was a sound strategy. The NHL's own demographic study last year revealed that 83.6% of its workforce is white. Men hold nearly 62% of the league's jobs. But DeSantis saw an opportunity to create another senseless battle in the culture war. Rather than take a bold stand against DeSantis, the NHL buckled. The post was removed from LinkedIn, and an NHL representative claimed in a statement to Fox News that the original wording "was not accurate." The league's intent was to "encourage all individuals to consider a career in our game."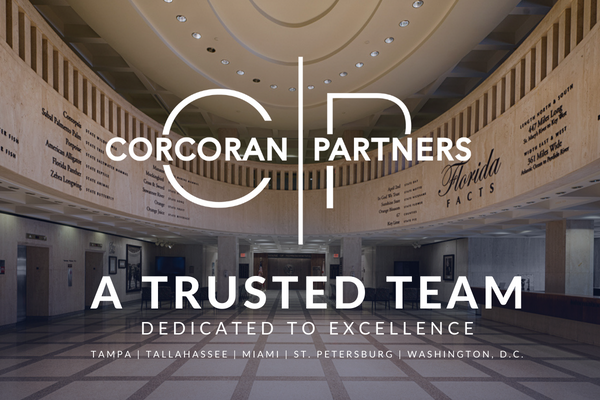 — WEEKEND TV —
ABC Action News Full Circle with Paul LaGrone on Channel 10 WFTS: ABC Action News reporters Forrest Saunders and Kylie McGivern, and ABC News Director Rick Klein.
Facing South Florida with Jim DeFede on CBS 4 in Miami: The Sunday show provides viewers with an in-depth look at politics in South Florida and other issues affecting the region.
In Focus with Allison Walker on Bay News 9/CF 13: A discussion on National Human Trafficking Month. Joining Spectrum News 13 anchor Greg Angel are Attorney General Ashley Moody; Selah Freedom Co-Founder Laurie Swink; and Selah Freedom Assessment Coordinator Angelea Valenti.
Political Connections on Bay News 9 in Tampa/St. Pete: A discussion on the latest proposals from the state about Florida's education system; and a one-on-one interview with suspended Hillsborough County State Attorney Andrew Warren.
Political Connections on CF 13 in Orlando: House Speaker Paul Renner will discuss the upcoming Legislative Session and issues that legislative leadership are interested in pursuing this year.
The Usual Suspects on WCTV-Tallahassee/Thomasville (CBS) and WJHG-Panama City (NBC): (Repeat) Pollster Steve Vancore talks with Ron Book, winner of The Florida Bar pro bono award on his work to end homelessness in Miami-Dade.
This Week in Jacksonville with Kent Justice on Channel 4 WJXT: Omega Allen, former Chair, NW Jacksonville Economic Development Trust Fund; Jacksonville City Council member LeAnna Cumber; and JAX Chamber CEO Daniel Davis.
— INSTAGRAM OF THE DAY —
— ALOE —
"GOVO Venture Partners, with Jonathan Kilman as a co-founder, launches $50M venture fund" via Peter Schorsch of Florida Politics — GOVO Venture Partners is launching a $50 million venture fund that will invest in startups for which doing business with governments or navigating government regulations is integral to growth. While not geographically limited, the fund will also seek to leverage its partners' and advisers' ties to Florida's innovation hubs. GOVO Fund had its first close in December and will continue to raise capital. The fund's general partners are Kilman, Rob Panepinto, Brian D'Ambrosio, and Winter Park, Florida-based 1858 Capital Partners. "The fund is a natural outgrowth of the career trajectories of our general partners. Our investment thesis is closely tied to an area in which each of us has extensive experience — government-related business," said Kilman, co-founder and Chair of Miami-based public affairs firm Converge Public Strategies.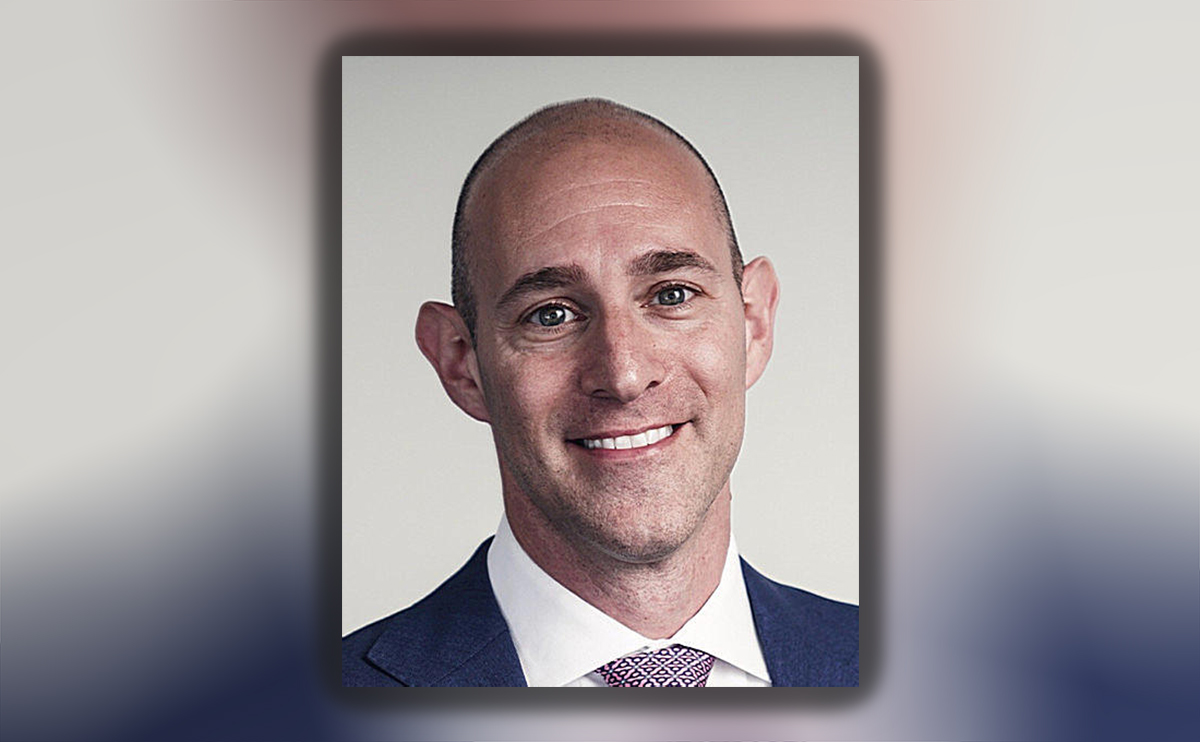 — HAPPY BIRTHDAY —
Celebrating today is our dear friend Laura Boehmer of The Southern Group as well as smart guy Doug Bell of Metz Husband & Daughton, Bryan Eastman, Cory Guzzo of Floridian Partners, Deno Hicks, and Andrea Mercado
___
Sunburn is authored and assembled by Peter Schorsch, Phil Ammann, Daniel Dean, Ryan Nicol, Jacob Ogles, and Drew Wilson.