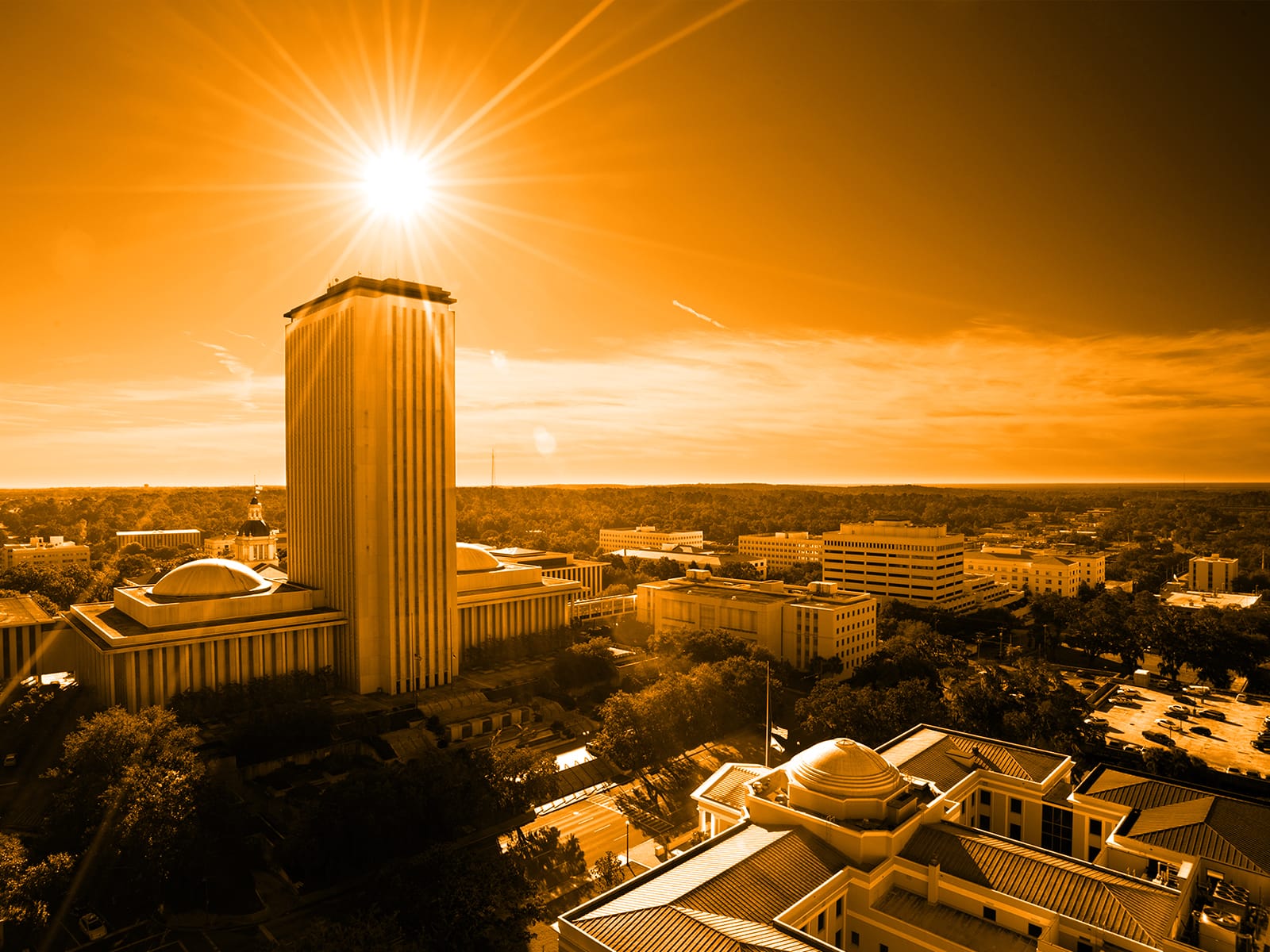 Get 'burned first: Here's your AM review of the news driving Florida politics.
Good Thursday morning.
Miami-Dade Mayor Daniella Levine Cava is again running with support from a Florida group that backs progressive women candidates.
Ruth's List Florida, self-described as "the state's only organization dedicated to electing Democratic pro-choice women," is once more behind Levine Cava's bid for the county's most powerful executive office.
"We are thrilled to once again put our support behind Mayor Daniella Levine Cava in her re-election campaign," Ruth's List Florida Interim President and CEO Christina Diamond said in a statement.
"With Florida Republicans eradicating our reproductive freedom, we need strong Democratic pro-choice women leading in state and local office more than ever. Daniella has been a champion since her first election in 2014, and she continues to deliver results every day for her community. Her re-election is critical, and Ruth's List will do everything we can to ensure she is victorious next August."
Levine Cava said in a statement she is "honored" to receive another nod from Ruth's List, particularly during a "critical moment for reproductive freedom in Florida" Last week, Gov. Ron DeSantis signed a bill banning most abortions after six weeks of gestation — among the most restrictive measures in the country.
"(Ruth's List has) been empowering Democratic pro-choice women candidates for over a decade," Levine Cava said, noting she received her first candidate training from the group in 2014. "I am proud to have had their support ever since, and now once again in this race."
Levine Cava entered politics roughly 10 years ago after decades of service in the nonprofit sector, including as the founder and CEO of Catalyst Miami. She is Miami-Dade's first woman Mayor, as well as the first Jewish person to hold the job.
___
Lauren's Kids, the advocacy group founded by Senate Democratic Leader Lauren Book, is bringing "42 Hours for the 42 Million" back to the Florida Capitol.
This 42-plus hour continuous walk event will be hosted Tuesday through Thursday and will bring advocates, survivors, and state leaders together to honor the 42 million survivors of childhood sexual abuse living in the U.S. today.
The walk coincides with National Sexual Assault Awareness Month and National Child Abuse Prevention Month, two national advocacy campaigns promoting public awareness of sexual assault issues.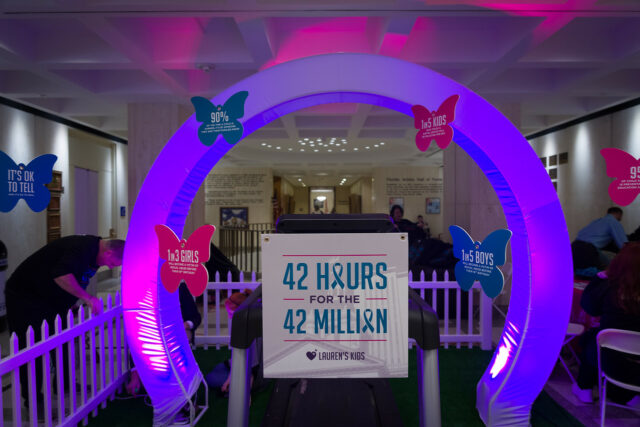 "42 Hours" will launch with a news conference featuring Book, Florida Council Against Sexual Violence executive director Jennifer Dritt and survivors of sexual abuse.
The news conference is set for 9:15 a.m. Tuesday in the Plaza Level Rotunda. Walkers will get moving at 9:45 a.m. and continue through 10 a.m. Thursday.
Lauren's Kids educates adults and children about sexual abuse prevention through in-school curricula, awareness campaigns, and speaking engagements. It also provides guidance and support to abuse survivors.
The event will be livestreamed at LaurensKids.org.
— SITUATIONAL AWARENESS —
Tweet, tweet:
"I don't think you have a truly free state just because you have low taxes, low regulation, and no COVID restrictions if the Left is able to impose their agenda through the education system, through the business sphere… A free state means you're protecting your people from the… pic.twitter.com/a2KAGNNNVu

— Team DeSantis 🐊 (@teamrondesantis) April 19, 2023
—@MappingFL: DeSantis rammed through a redistricting gerrymander and so far, he is badly losing the endorsement race from the delegation. "Thanks Ron! (Donald) Trump you have our full support"
—@DavidJollyFL: Big news in Florida politics, big blow to DeSantis. Vern Buchanan endorses Trump. If DeSantis had endorsed Buchanan for the House Ways & Means Chair, Buchanan may have been the Gov's most senior endorsement, and may have even been hauling Bob Iger before the Committee this week.
—@ArmandDoma: Trump's GOP Primary strategy has consisted of: Calling Ron DeSantis "Meatball Ron" — Spreading the rumor DeSantis eats pudding with three fingers — Getting indicted for paying hush money to a porn star he cheated on his wife with … and it's WORKING
Tweet, tweet:
FOUR DAYS and they still can't figure out how to get enough gasoline to South #Florida #GasShortage pic.twitter.com/P3jdQG6M5r

— Marco Rubio (@marcorubio) April 19, 2023
—@grantstern: Every South Florida gas station is packed because of the freak Fort Lauderdale rainstorm. That led to a major gasoline shortage. Here's one near downtown Miami. Where's Ron DeSantis? At Heritage Foundation hobnobbing with GOP congressmen who won't endorse him.
Tweet, tweet:
During debate on drag show bill Rep. Joel Rudman says nothing would prevent parents from taking minors to concerts by bands such as KISS. He's wearing a KISS tie pic.twitter.com/i6hqg0E6mV

— Gary Fineout (@fineout) April 19, 2023
DeSantis speaks at Utah Republican Party convention — 2; DeSantis speaks at the Jerusalem Post and Museum of Tolerance Jerusalem 'Celebrate the Faces of Israel' event — 7; 'White House Plumbers' premieres — 11; 2023 Session Sine Die — 15; 'Guardians of the Galaxy Vol. 3' premieres — 15; Florida Chamber 2023 Leadership Conference on Safety, Health & Sustainability — 19; Florida TaxWatch's Spring Meeting — 28; 'Fast X' premieres — 28; Martin Scorsese's 'Killers of the Flower Moon' premieres at Cannes — 30; Florida Chamber 2023 Florida Prosperity & Economic Opportunity Solution Summit — 37; NBA Finals begin — 42; 'Spider-Man: Across the Spider-Verse' premieres — 42; 'The Flash' premieres — 56; 'Secret Invasion' premieres on Disney+ — 62; Florida Chamber 2023 Florida Learners to Earners Workforce Solution Summit — 68; 'Indiana Jones and the Dial of Destiny' premieres — 70; 'Mission Impossible: Dead Reckoning — Part One' premieres — 85; Florida Chamber 37th Annual Environmental Permitting Summer School — 91; Christopher Nolan's 'Oppenheimer' premieres — 93; 'Captain Marvel 2′ premieres — 100; Beyoncé's 'Renaissance' tour in Tampa — 117; 2023 Florida Chamber Annual Meeting & Future of Florida Forum — 186; 'Dune: Part Two' premieres — 200; Ridley Scott's 'Napoleon' premieres — 216; South Carolina Democratic Primary — 282; New Hampshire and Nevada Democratic Primaries — 295; Georgia Democratic Primary — 300; Michigan Democratic Primary — 312; 'Spider-Man: Across the Spider-Verse' Part 2 premieres — 345; 'Kingdom of the Planet of the Apes' premieres — 400; Opening Ceremony of the 2024 Olympic Games — 463; 'Thunderbolts' premieres — 463; Georgia Tech to face Florida State in 2024 opener in Dublin — 492; 'Blade' reboot premieres — 505; 'Deadpool 3' premieres — 570; 'Fantastic Four' reboot premieres — 716; 'Avengers: The Kang Dynasty' premieres — 743; 'Avengers: Secret Wars' premieres — 932.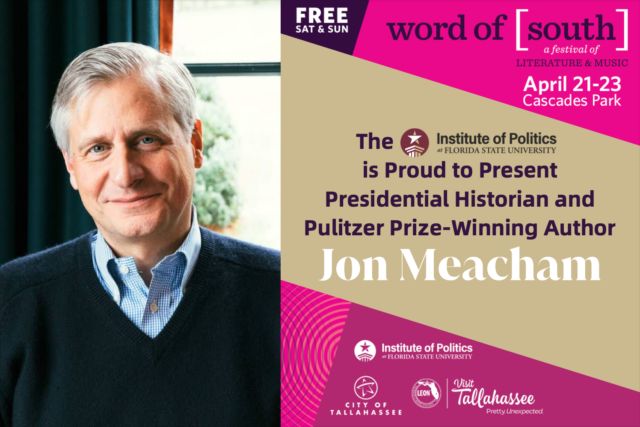 — TOP STORY —
"Florida expands so-called 'Don't Say Gay' ban through 12th grade in public schools" via Leslie Postal of the Orlando Sentinel — All of Florida's public-school teachers are effectively banned from providing classroom instruction on sexual orientation or gender identity, the State Board of Education decided Wednesday. The board unanimously voted for a rule that expands through 12th grade the state's controversial 2022 Parental Rights in Education law. Critics dubbed the law "Don't Say Gay," arguing it wrongly silences all mentions of LGBTQ people in school and unfairly suggests teachers were acting inappropriately.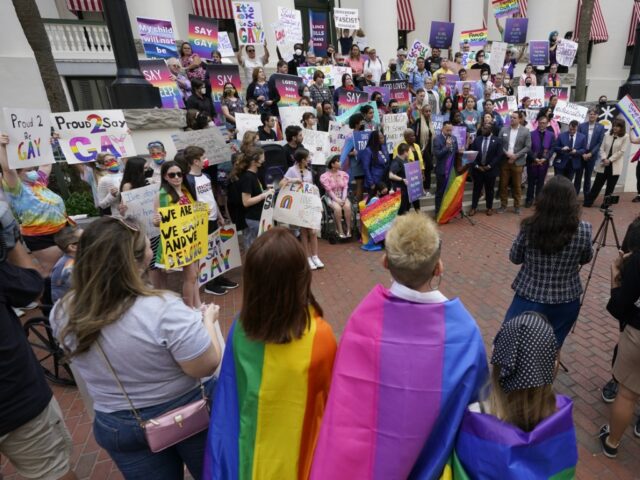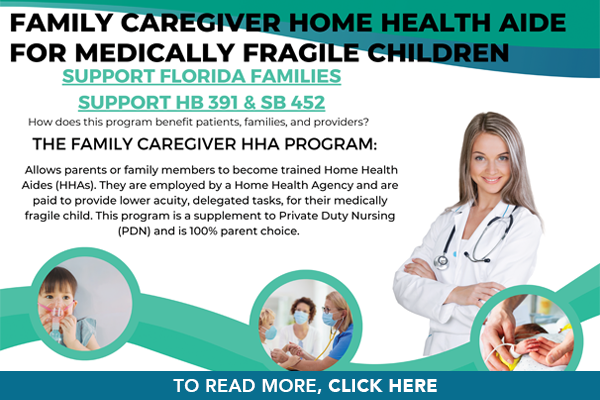 — DESANTISY LAND —
"This New Hampshire poll shows Ron DeSantis' path to defeating Donald Trump" via Henry Olsen of The Washington Post — Most recent polls put former President Trump well ahead in the 2024 GOP presidential race. But that doesn't mean the campaigns of his challengers are hopeless; in fact, a new poll of New Hampshire Republican Primary voters shows there's still a path to defeat him. Trump leads the field with 51% of the vote when facing many potential contenders, with his top rival, DeSantis, winning 18%, and New Hampshire Gov. Chris Sununu coming in third at 10%. But when limited to a one-on-one race with DeSantis, Trump's lead shrinks to 20 points, 53% to 33%. The fact that Trump moves up by only 2 points when the field is narrowed shows this race is not settled.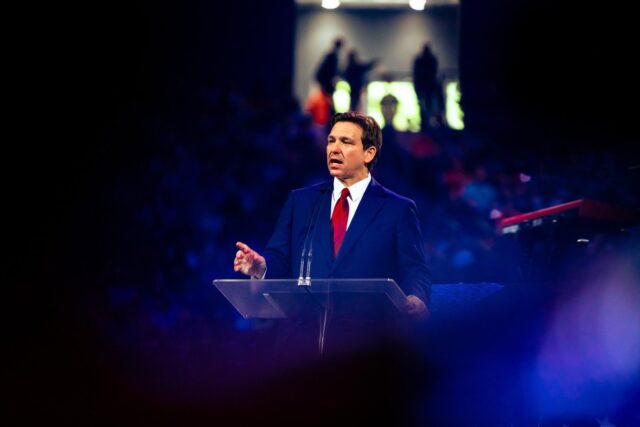 "DeSantis says South Carolina, Florida share issue of 'more traffic on the roads'" via A.G. Gancarski of Florida Politics — During a stop in North Charleston, he related to the receptive local crowd by noting both states suffered from increased traffic and road congestion over the years. He mentioned that Casey DeSantis graduated from the College of Charleston and discussed visiting his wife's parents in Charleston. "I could see more traffic on the roads, more people. And honestly, it's similar to what we've seen in Florida over the years with people coming down here," DeSantis said. DeSantis tries to work local callouts into his stump speeches, with the Governor gamely finding ways to relate to audiences outside the Sunshine State.
"DeSantis kids preparing for international travel to Israel, Japan" via A.G. Gancarski of Florida Politics — In South Carolina, DeSantis and First Lady Casey DeSantis told a crowd their children Madison and Mason will be on their next overseas trip. The Governor is slated to go to Japan and Israel next week, and the First Couple divulged in North Charleston the trip is going to be a family affair. "But I mean, we are actually doing a state trade mission overseas. And so, the 6-year-old and the 5-year-old, not the 3-year-old, are going to be accompanying the First Lady and I, and we're going to end up in places like Israel, which is going to be very, very interesting to do that long trek," DeSantis said.
"Florida GOP congressional delegation rushing to back Trump over DeSantis" via Zac Anderson of the Sarasota Herald-Tribune — Trump keeps piling up endorsements in Florida as he works to put DeSantis on the defensive in his home state, with eight members of Florida's congressional delegation now saying they back the former President, the latest being U.S. Rep. Vern Buchanan. Trump called Buchanan Wednesday afternoon, and the congressman issued his endorsement shortly afterward. "If we want to get our economy back on track, Donald Trump is just the guy to get it done," Buchanan said. "From lowering taxes to protecting our borders to promoting America-first trade deals, President Trump has done it before and will do it again."
"DeSantis ready to fire back at Trump over Social Security, Medicare attacks" via Alex Roarty of the Miami Herald — Trump and his allies have already made a habit of going after DeSantis over Social Security and Medicare. DeSantis is ready to start returning fire. DeSantis is preparing to highlight the former President's own past support for cutting entitlement programs. "Recycling debunked, establishment lies to attack Ron DeSantis says a lot about the strength of his prospective candidacy — and everything about the weakness of Donald Trump's," said a person familiar with DeSantis' political orbit, who requested anonymity to speak candidly about campaign strategy.
—"Did DeSantis' presidential campaign peak before it began?" via Jonaki Mehta, Sarah Handel, and Scott Detrow of NPR
"Is 'god's fighter' DeSantis afraid of his own abortion ban?" via Ed Kilgore of New York Magazine — DeSantis has had at least three opportunities to make a powerful case to conservative Evangelicals: a draconian new anti-abortion bill the Republican supermajority in the Florida legislature was sending his way; a speaking gig at the West Point of Evangelical higher education, Liberty University; and a trip to Israel, where many Evangelicals believe God is preparing the End of the World. He signed the six-week abortion ban late on the evening of April 13 and then flew off to Lynchburg to speak to a huge crowd of students the very next morning. Surely DeSantis was planning to crow about all the babies he saved and proclaim his personal faith in Jesus Christ as Lord and Savior, right? Not so much.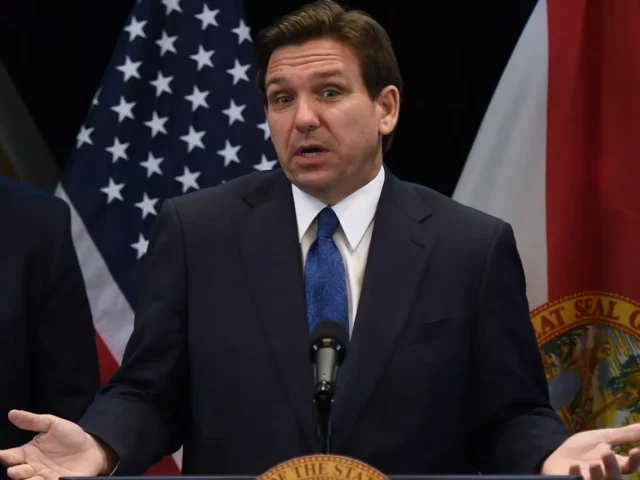 "Disney district's new supervisors have aggressive agenda, legal moves, plan to hike taxes" via Mary Ellen Klas and Grethel Aguila of the Miami Herald — DeSantis' hand-picked oversight board opened its meeting Wednesday armed with an array of new weapons in its fight against Walt Disney World, including a list of proposals that will require the district governing the largest taxpayer in Central Florida to raise taxes on itself. "I want everybody to understand that we're going to have to raise revenues," said Martin Garcia, Chair of the DeSantis-appointed Central Florida Tourism Oversight District Board of Supervisors, which oversees the special taxing district in which Disney's theme parks reside. " … In seeking to improve the functioning of the district, nothing is off the table for us."
"'Mickey's Freedom' act urges Disney World to move to North Carolina" via Steven Lemongello of the Orlando Sentinel — North Carolina Democrats have a tongue-in-cheek proposal for Disney World: Move to the Tarheel State if you're tired of battling with DeSantis. "Florida doesn't seem a good fit for the happiest place on earth these days," North Carolina Senate Minority Leader Dan Blue wrote on Twitter. "In NC, y'all still means all." Sen. Michael Garrett and two other Democrats have filed the "Mickey's Freedom Restoration Act," which would create a commission to explore "strategic economic incentive plans designed to encourage family parks to expand or relocate" to North Carolina. Certain "state governments," the bill reads, "have recently begun to prioritize 'culture war' politics over economic development."
"DeSantis PAC founder says war with 'scourge' Disney is a political winner" via A.G. Gancarski of Florida Politics — DeSantis is behind Trump in most 2024 GOP polling, but the head of his super PAC suggests the Governor's theme park tempest may be a political winner after all. During an interview on the Fox Business Network, Never Back Down PAC founder Ken Cuccinelli suggested the Governor's ongoing feud with The Walt Disney Co. will prove potent with Republican Primary voters in 2024. "Only one candidate, only one Governor has ever protected America against the scourge that Disney has become in the last couple of decades," Cuccinelli told host Neil Cavuto. From there, the PAC head went on to question the entertainment company's Americanism.
"Republicans hit DeSantis over Disney feud" via Maggie Haberman of The New York Times — DeSantis is taking heat from fellow Republicans over his feud with Disney, as his potential rivals for the White House see an opportunity to call him out as flouting traditional conservative values. Trump this week slammed the Governor's efforts as a "political stunt" and said DeSantis was being outplayed by the company. "DeSanctus is being absolutely destroyed by Disney," Trump wrote. Chris Christie also took a shot, suggesting DeSantis' talk of punishing a business defied principles about small government.
"DeSantis, Casey DeSantis discuss 'slime and crayons' in the Governor's Mansion" via A.G. Gancarski of Florida Politics — DeSantis and Casey DeSantis told a 600-person crowd at a Baptist church in Spartanburg that their legacy includes "slime and crayons." The First Couple was in Spartanburg for a Florida Blueprint event, when Casey DeSantis explained the unique difficulty of raising three small kids in the "museum" style Governor's Mansion. "Living in the Governor's residence, it's wonderful," the First Lady said. "In one of the rooms you have this early 19th-century French wallpaper; the dining room is very special. But our kids go running in there because they think it's a giant color by numbers."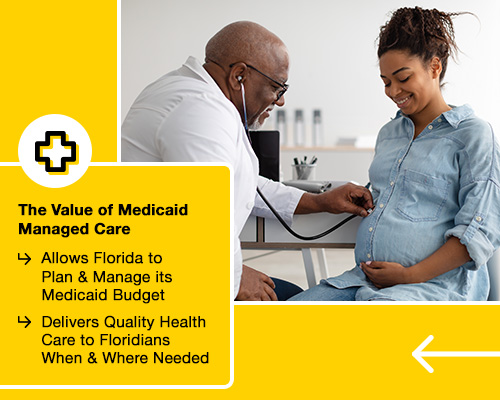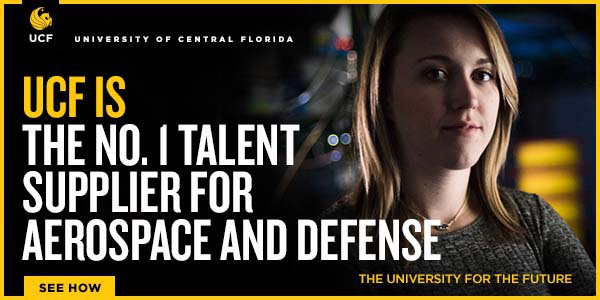 — LEGISLATIVE —
"Bills to kill Disney-Reedy Creek deal move to Senate, House floors" via Jeffrey Schweers of the Orlando Sentinel — Proposals to void Disney's last-minute development agreement with Reedy Creek cleared the Senate Rules and House State Affairs Committee along party lines and are now headed to both chambers for final passage. The measures, introduced as amendments to land planning bills, would allow any new special district board to invalidate any contracts or agreements approved up to three months "preceding the effective date of a law modifying the manner of selecting (its) members." The Senate amendment doesn't mention the new board appointed by DeSantis, Disney World, or Reedy Creek, but sponsor Blaise Ingoglia, a Spring Hill Republican, admitted its target after Democratic Sen. Shevrin Jones of Miami Gardens asked how many special districts would be affected.
"Three bills affecting the LGBTQ+ community pass the Florida House" via Romy Ellenbogen and Ana Ceballos of the Tampa Bay Times — Bathroom use restrictions. A crackdown on treatment for transgender minors. And stiff penalties for venues that admit children into "sexual" performances. All these issues were part of heated marathon hearings in the Florida House on Tuesday and Wednesday, as LGTBQ+ advocates shouted outside of the chamber and disrupted the proceedings to protest legislative efforts that they said will harm them. The proposals have been supported by DeSantis, who is expected to soon announce a bid for the White House and amplified by people and groups aligned with him politically. The bills follow a national theme of Republican-led legislatures across the country taking aim at LGBTQ+ issues.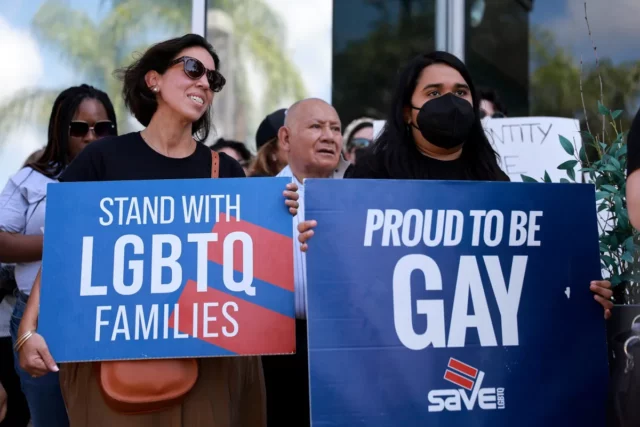 "Bathroom bill passes on party lines in House" via Jacob Ogles of Florida Politics — The House has passed restrictions on where transgender people can use the restroom in Florida. But it's unclear what path lays forward in the Senate. Legislation (HB 1521) dubbed "Facility Requirements based on Sex" cleared the House on a party-line vote, 82-32. Rep. Rachel Plakon pushed back on characterizations of the bill as anti-LGBTQ. "This bill never mentions 'transgender' or any other particular group of people," the bill sponsor said. "When we named this bill, the safety and private spaces act, we were trying to capture the intent and effect of this bill in just a few words."
"Governor's signature will ban Florida drag shows from admitting children" via Livia Caputo of The Florida Standard — After an hour of intense debate, a bill banning minors from drag shows will go into effect immediately upon becoming law. HB 1423, sponsored by Rep. Randy Fine, bans children's admittance into adult live shows, branding violators with a first-degree misdemeanor. It defines these performances as any showcase containing sexual conduct or simulated nudity. "There is evil in this world, and we deal with it here today," Fine said. "We're going to stop this here today. The right question is not why do I want to stop children from going to these kinds of events, the question is why are [drag queens] so determined to do it to children?"
"Senate passes bill banning socially conscious investments by state, sends to DeSantis" via Gray Rohrer of Florida Politics — State and local governments soon won't be able to make investment decisions on the basis of environmental, social and governmental (ESG) considerations or invest in companies that do after the Senate approved HB 3, a top priority for DeSantis. The party line 28-12 vote on Wednesday came after a debate in which Democrats argued the move interferes with private companies' decisions and limits the state's options for investments, boosting interest costs. "This legislation is an attack on free speech and an affront to the free market," said Sen. Lori Berman, a Lantana Democrat.
"Senate passes, praises pharmacy benefit manager bill" via Christine Jordan Sexton of Florida Politics — As the 2023 Legislative Session draws nearer to an end, the Senate passed a bill (SB 1550) that "attacks" pharmacy benefit managers (PBMs) and is a top priority for DeSantis. "When you go home this summer and want to talk about something that you really did for everybody back home, this is going to be one of the good ones," bill sponsor Sen. Jason Brodeur said before the unanimous vote to pass the bill. Sen. Gayle Harrell heaped praise on the bill and Brodeur's work on it.
"Senate passes bill aimed at wiping out 'frivolous' windshield lawsuits" via Jesse Scheckner of Florida Politics — Florida Senators agree: It's time to put an end to auto glass lawsuits that have skyrocketed across the state over the last 12 years. On Wednesday, the chamber voted unanimously for SB 1002, Sen. Linda Stewart's most recent effort of a half-decade push to bring reform to the issue. Litigation over auto glass repairs has increased by 6,000% since 2011. Last year, 37,000 such claims were filed. Most came from roughly two dozen lawyers. Proponents of the bill, including Rep. Griff Griffitts, who is carrying its companion in the House, say it's among the reasons Florida's insurance rates have risen across several industries.
"House advances elections bill with new restrictions for voter registration groups" via Gray Rohrer of Florida Politics — A large bill reworking elections laws passed through the House State Affairs Committee over objections from Democrats that the measure will make it harder to register to vote and cast a ballot by mail. The measure (PCB SAC 23-01) would ban noncitizens and those convicted of violating the election code from handling voter registration applications and impose a $50,000 fine on third-party voter registration organizations for each infraction. It also reduces the time for those groups to turn in voter applications from 14 days to 10 days before facing daily fines of $50, up to $2,500.
"Legislature passes 'Greyson's Law' to safeguard children at risk of parental harm" via Jesse Scheckner of Florida Politics — A bill that would enable courts to consider threats against ex-partners or spouses when setting child visitation and custody policies is ready for the Governor's signature after receiving uniform support from state lawmakers. The bill (SB 130), titled "Greyson's Law," is named after Greyson Kessler, a 4-year-old boy from Broward County killed by his father in a 2021 murder-suicide. Greyson's mother, Ali Kessler, sought a restraining order for domestic violence against the man, who stalked her using a tracking device and once told her by text that she deserved "to have (her) head separated from her body."
"Bill targeting interchange fees could harm small businesses, consumers" via Drew Wilson of Florida Politics — A measure that supporters say will stick it to "woke" banks may end up benefiting big business at the expense of mom-and-pop institutions. Sponsored by Sen. Travis Hutson and Rep. Mike Caruso, the bills (SB 564, HB 677) target the processing fees credit card issuers charge retailers every time a card is swiped. Processing fees, known in the financial industry as "interchange fees," are levied by credit card issuers against vendors to cover the costs of a transaction. They typically range in size between 1% and 3% of the transaction total.
"Lawmakers approve catalytic converter anti-theft measure" via Anne Geggis of Florida Politics — New rules that will help law enforcement target the illegal catalytic converter trade has crossed the finish line in the Legislature, and now awaits the Governor's signature. The House legislation (HB 185) was swapped out for the identical Senate version (SB 306) It passed in the House 105-2 with no debate. It was the last bill the House heard on Wednesday. Republican sponsor Rep. Fred Hawkins introduced the measure with a joke, and an allusion to the first vote of Wednesday's House Session, which started with a bill that struck down breed-specific dog bans in public housing and local ordinances.
"Full Senate to consider heightened venomous reptile penalties" via Wes Wolfe of Florida Politics — Lawmakers are moving forward with a bill increasing penalties aimed at encouraging people to not get involved in the venomous reptile trade or if they do, to do it the right way. "This bill enhances the penalties for the unlawful purchase, sale and importation of venomous reptiles, and the intentional or gross negligent escape of nonnative venomous reptiles," Sen. Ana Maria Rodriguez said to the Senate Committee on Rules. The measure passed out of its final Committee and will next head to the Senate floor. Florida's six native venomous reptiles are all snakes.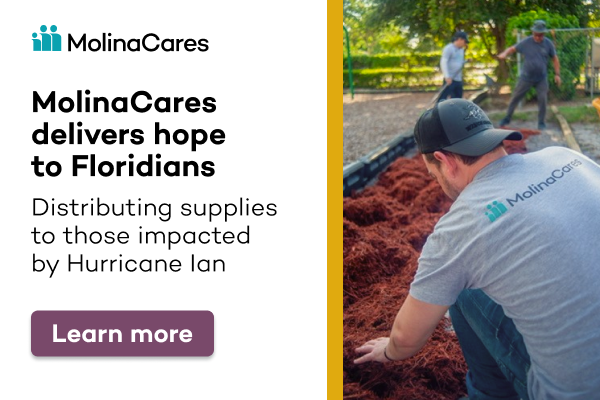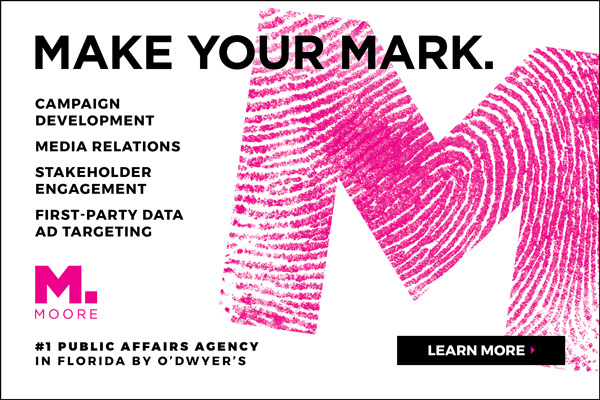 — MORE LEGISLATIVE —
"House debate on transcare bill includes God, sex and insurance" via Christine Jordan Sexton of Florida Politics — God, sex and health insurance. Those were just some of the issues representatives homed in on during the debate over legislation (SB 254) that would ban minors from receiving gender-affirming care and place obstacles in the way of adults receiving the care. The House voted Wednesday to pass SB 254 after amending the contents of its original bill (HB 1421) onto the Senate bill. Because of the amendment, the bill must go back to the Senate for consideration. There are three significant differences between the original House and Senate bills. The House bill bans insurance companies from covering transgender care. The original Senate bill did not.
"FYI voters: Soon, it could be more difficult to pass a constitutional amendment" via Mitch Perry of Florida Phoenix — With Republicans in control of all branches of state government for nearly three decades, the only way that progressive measures like raising the minimum wage to $15 and legalizing medical marijuana were able to become law is because citizens approved them as constitutional amendments. But under a joint resolution (HJR 129) moving in the Legislature, it would be harder to pass such amendments in the future. That's because the resolution would raise the threshold for passage from 60% to 66.67%. Voting rights groups are firmly against the proposal. "Do you believe that 33.4% of voters should be able to override a decision made by 66.6%? We believe no," said Jonathan Webber, the Florida policy director with the Southern Poverty Law Center.
"Partisan School Boards measure on way to 2024 ballot as Senate approves" via Gray Rohrer of Florida Politics — Florida voters will get the option to move to officially partisan elections for School Board members on the November 2024 ballot, after the Senate voted in favor of HJR 31. The 29-11 vote fell mostly along party lines, with Sen. Stewart the only Democrat to side with Republicans in support. Many Democrats argued making the races partisan will allow divisive party politics to seep into the classroom. "Political fights and wars they become very divisive; they become distractions," said Sen. Rosalind Osgood.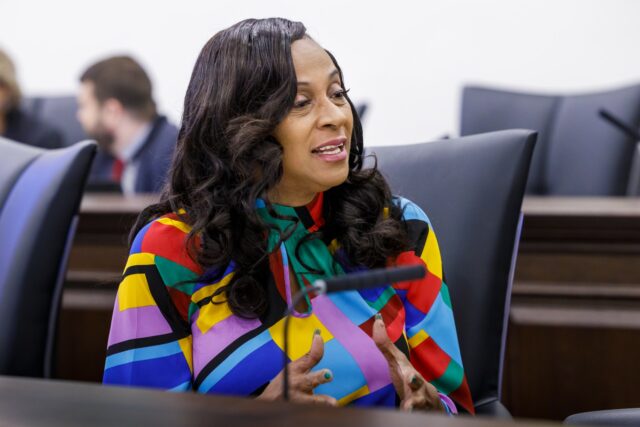 "Bill loosening School Board residency requirements headed to Senate floor" via Anne Geggis of Florida Politics — A Senate Committee approved a bill loosening residency requirements for School Board candidates, sending the issue on for the full Senate's consideration. The full House has already approved identical legislation (HB 411) that would make it so School Board candidates no longer need to reside in the district they want to represent at qualifying time. Residency would be required at the time of election. There's just one more legislative vote to go before the change heads to DeSantis' desk. Sen. Ingoglia of Spring Hill has proposed the bill (SB 444) that he says is pushing changes in the name of uniformity. "This elected position is seen as an outlier in comparison to other elected offices," Ingoglia said, as he introduced the bill.
"Bills would delay middle, high school start times" via Fresh Take Florida — When McKenzie McAliley, a senior at Atlantic Community High in Delray Beach along Florida's East Coast, took the bus to school, she would wake up at 5 a.m. and walk to the bus stop in the dark. McAliley now drives to school but must wake just as early. After school, she babysits and is involved in eight clubs. She doesn't arrive home until late and estimates she gets only about five hours of sleep every night. "I've been getting sick a lot because I've been so run down," she said. "Even if I just had an extra 30 minutes, I'd be able to rest and probably do better in school overall."
"Senate environmental package moves ahead, amendments expected" via Wes Wolfe of Florida Politics — A Senate environmental package geared to tighten regulations on septic tanks and nutrient pollution cleared its second Committee this week, with one more left to go before heading to the Senate floor. SB 1632 takes aim at advanced wastewater treatment and septic tanks to help develop better infrastructure and limit nutrient pollution. Changes could be coming to it soon, though. "We will probably do an amendment at the next stop — tighten up some stuff," said Sen. Jason Brodeur, Chair of the House Appropriations Committee on Agriculture, Environment and General Government.
"House unanimously passes sea-level rise study expansion" via Wes Wolfe of Florida Politics — Getting eyes on the problem everywhere is the goal of sea-level rise study legislation that passed out of the House this week without a single "no" vote. There were no amendments and no debate as members breezed through consideration of the measure. "We have flooding everywhere, so what my bill does is expand that to wherever there are flooding issues or seasons," Rep. Christine Hunschofsky said before the Legislative Session. "It's making sure that when you are using government money to build, you're taking into account everything and not just doing it blindly."
"Legislators eye saltwater intrusion assessments for Resilient Florida grant program" via Wes Wolfe of Florida Politics — When enough salt water is coming, trying to stop it can seem like a monumental task, whether that's dealing with overland flooding or it seeping through the soil and creating issues within older underground water and sewer systems. A Senate bill (SB 734) opens up Resilient Florida grant funding to go toward coastal counties so those governments can authorize and complete saltwater intrusion vulnerability assessments. The bill passed the Senate Appropriations Committee on Agriculture, Environment and General Government this week. There was no debate or public testimony on the proposal.
"Bill easing replacement of coastal buildings in flood zones advances to Senate floor" via Jesse Scheckner of Florida Politics — A Senate measure giving private developers an expedited path to demolish and replace coastal buildings in storm-prone areas is on its way to a floor vote, two days after its House counterpart cleared its final Committee. The Senate Rules Committee voted unanimously for SB 1346, which would bar local governments from penalizing property owners and builders for razing and building over certain beach-proximate structures.
"Study finds school zone speeding rampant as lawmakers push for camera enforcement" via Drew Wilson of Florida Politics — Proponents of a proposal to use cameras to enforce school zone speed limits highlighted another study showing the bill could make kids safer as they make the trek to and from school. A bill (SB 588) sponsored by Sen. Ana Maria Rodriguez would authorize local governments to set up camera-enforced "speed detection systems" within school zones, either on their own or by contracting with a third party. The systems may be used to enforce school zone speed limits, as well as regular speed limits while school is in session, but the yellow lights aren't flashing. Local governments must inform drivers that cameras are in use, both by road sign and via a public announcement.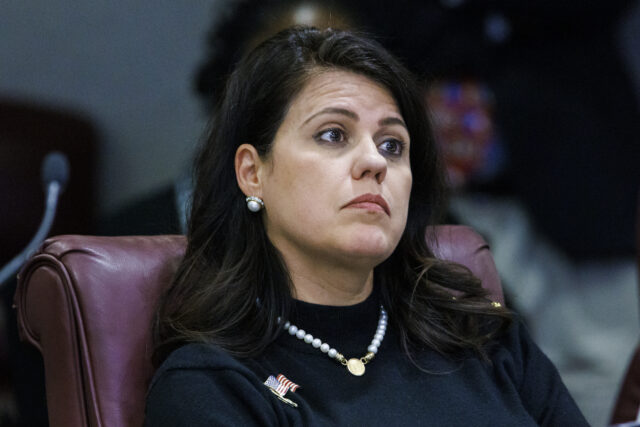 "Legislature passes bill that would restrict dogs by behavior, not breed" via Anne Geggis of Florida Politics — A bill that would strip away the last remaining municipal and public housing restrictions against specific dog breeds, which mostly target pit bulls, will soon head to DeSantis' desk. House lawmakers swapped out the bill (HB 941) Rep. Demi Busatta Cabrera introduced, substituting in the Senate version (SB 942). The full House then unanimously approved the measure. The Senate has already passed its version. "Let's not allow baseless barriers in government housing to contribute to this crisis longer," Busatta Cabrera said, noting that housing is the reason that many people surrender their animals to animal shelters.
"House unanimously approves bill bolstering abandoned cemeteries" via Anne Geggis of Florida Politics — Every member of the House voted in favor of a bill that would help preserve Black cemeteries threatened with disappearing into obscurity. Cheers broke out as the board lit up with green names for House Democratic Leader Fentrice Driskell's bill (HB 49). Before its passage, stories from both Democrats and Republicans about forgotten burial sites in their districts poured forth. "There's a cemetery in my district, actually right around the corner from my uncle's home. … We know the story and we know family who are buried there, and it has always been a source of sadness that we can't pay homage to them and make sure that their final resting place is sacred," Rep. Ashley Gantt said.
"Miami-Dade-focused bill cementing Sheriff powers clears final Senate Committee" via Jesse Scheckner of Florida Politics — Miami-Dade County voters will elect their first Sheriff in more than half a century next year, and legislation aimed at ending debate over that office's powers is now headed to the Senate floor. The Senate Rules Committee voted unanimously to advance SB 1588, which would grant Sheriffs exclusive policing power over a county's unincorporated area and shared jurisdiction in cities and special districts. It also outlines the process for transfers of power from one elected Sheriff to another and authorizes State Attorneys to challenge reductions of municipal law enforcement agency operations of more than 5% per year.
"Senate set to consider bill easing roller rink liability burdens" via A.G. Gancarski of Florida Politics — The "Roller Skating Rink Safety Act" will glide to the full Senate after advancing from Wednesday's Rules Committee hearing. SB 1458, sponsored by Sen. Clay Yarborough, would shift liability burdens in many cases to skaters and patrons rather than management and ownership, with the goal of lowering insurance premiums for owners and operators of the roughly 41 rinks operating in the Sunshine State. What the bill calls "allocation of risks and costs" bears a disproportionate impact on rink owners and operators, preventing the insuring of these operations from being "economically feasible" for carriers.
"Senate approves $1.85M payment to man wrongly imprisoned for 37 years" via Jesse Scheckner of Florida Politics — Tampa man Robert Earl DuBoise, who was wrongly incarcerated for 37 years, including three years on death row, is closer than ever to receiving compensation for the time taken from him. On Wednesday, the Florida Senate voted 39-1 for a measure (SB 62) that would authorize a $1.85 million state payment to DuBoise, who was convicted of a 1983 rape and murder that DNA evidence cleared him of less than three years ago. Since then, DuBoise has worked to make the best of the time he has left. He dreams of starting his own business. But with little money on which to get by and a nearly 40-year absence from society, it's been difficult.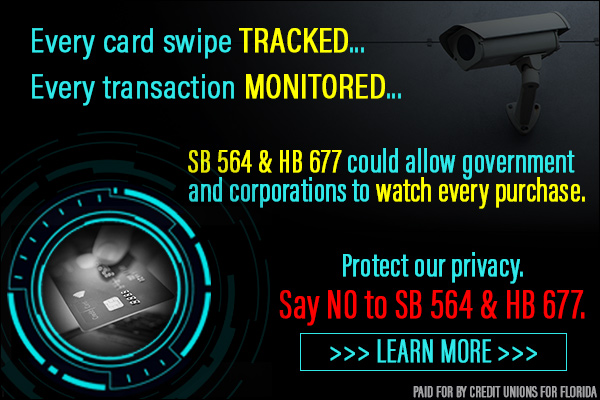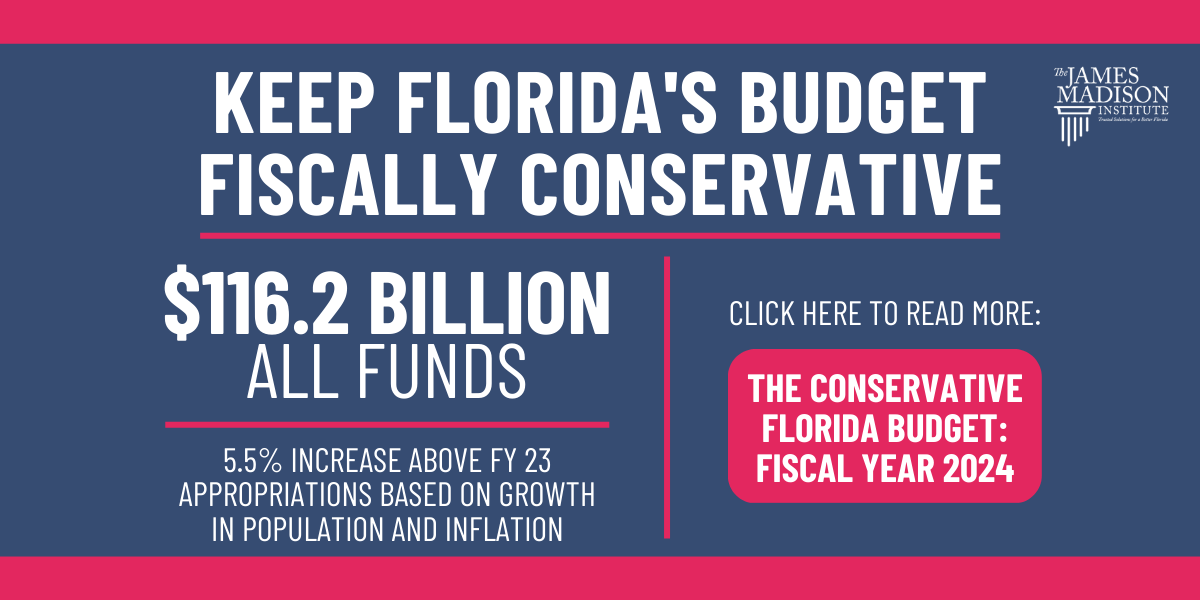 — MORE FROM CAPITOL —
Jimmy Patronis says bill banning ESG investments will protect state coffers — CFO Patronis lauded lawmakers after the final passage of a bill (HB 3) that would prohibit state and local governments from making investment decisions based on environmental, social and governance (ESG) considerations, and bans financial institutions from discriminating against consumers on the basis of religious or political beliefs or affiliations or on a "social credit score." Patronis said, "Many businesses across the country have been forced by asset managers and bankers to adopt ESG; turning their focus from making sound fiscal decisions to pushing a politically fueled ideology. Floridians deserve a banking system that continues to work for them and should feel confident knowing that their investments are protected. Once signed by the Governor, HB 3 will not only provide those protections from ESG standards but increase confidence in Florida's marketplace."
Shevrin Jones slams 'Don't Say Gay' expansion — Sen. Jones cast members of the State Board of Education as DeSantis puppets following the board's decision to expand the Parental Rights in Education commonly referred to as "Don't Say Gay." Jones said, "When DeSantis says 'jump,' his Republican allies can't help themselves but respond 'how high' as they do his grunt work all in service to his 2024 presidential campaign. It was never about protecting kids. If they truly wanted to protect kids, they would make sure all kids are protected, especially our vulnerable LGBTQ young people who experience high rates of mental health challenges and are three times more likely to commit suicide. It's clear this isn't about the urgent issues everyday Floridians face — from property insurance and housing costs, to flooding and food insecurity. The people elected us to tackle these issues on their behalf, and this dereliction of responsibility is yet another slap in voters' face."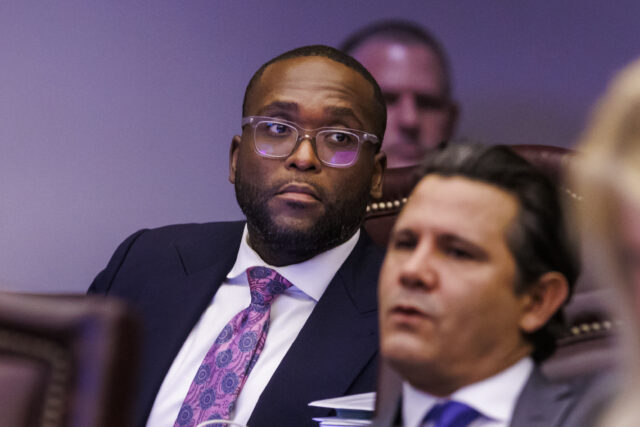 EMPOWER Patients celebrates unanimous approval of PBM bill — A coalition of pharmacy and pharmacist organizations praised the Senate after it voted unanimously in favor of a bill (SB 1550) that would impose more regulations on pharmacy benefit managers. EMPOWER Patients coalition member and Florida Pharmacy Association CEO Helen Sairany said, "This is a momentous milestone for both patients and independent and community pharmacists, as we are now one step closer to implementing meaningful pharmacy benefit manager reform in Florida. The EMPOWER Patients coalition remains cautiously optimistic that this landmark legislation will continue to receive favorable support until it becomes law, codifying long-overdue provisions to rein in predatory PBMs, as well as life-changing consumer and small business protections."
The Family Law Section of The Florida Bar applauds passage of 'Greyson's Law' — The Family Law Section of The Florida Bar applauded lawmakers for passing a bill (SB 130) that would enable courts to consider threats against ex-partners or spouses when setting child visitation and custody policies. "The Family Law Section of The Florida Bar has been honored to work alongside Sen. Lori Berman and Rep. Hillary Cassel this Session to ensure Greyson's Law passes, in order to better protect Florida's children," said Philip S. Wartenberg, Magistrate of the 13th Circuit and Chair of The Family Law Section. "This bill will give the court much-needed guidance on what factors to take into account to alter parental responsibility given threat of danger or detriment to a child," continued Wartenberg. "It is our firm belief as family law practitioners that this policy will save children's lives and prevent future tragedies."
"DeSantis-backed bill restricting non-resident Chinese land buys called 'discriminatory'" via Lawrence Mower of the Tampa Bay Times — A priority bill of DeSantis was called discriminatory by dozens of Chinese Americans, with some drawing comparisons to a Nazi-era law requiring Jews to register their property with the state. HB 1355 and its companion SB 264 would restrict Chinese ownership of land and property, a response to reports of a Chinese company buying farmland next to a North Dakota Air Force base last year. Lawmakers stressed the legislation is not meant to affect anyone living in Florida. The bills would prohibit anyone living in China from acquiring land or buildings in Florida if they're not a U.S. citizen or permanent resident.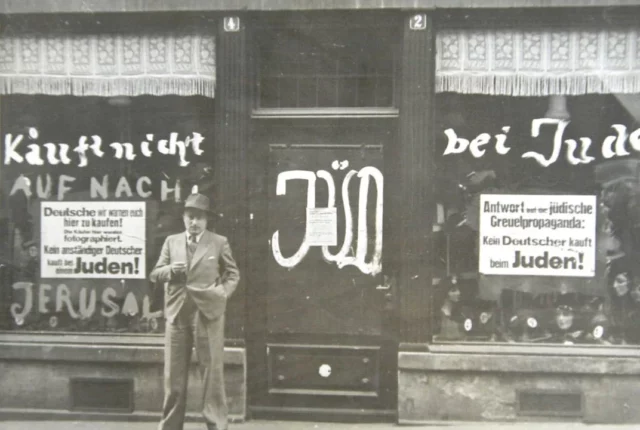 "Newly proposed public records carve-out could protect Florida DCF from scrutiny, critics say" via Camellia Burris of the Miami Herald — A bill sailing through the Florida Legislature that would bar public access to autopsy reports of children killed in acts of domestic violence is intended to protect families from having to relive the trauma of their children's deaths. The Rex and Brody Act, filed as Senate Bill 404, is named in honor of two Gainesville boys, Rex and Brody Reinhart whose father killed them, set the family's Gulf Coast waterfront vacation home ablaze, and then killed himself in May 2021. But the legislation is drawing sharp criticism from First Amendment and open government advocates, who warn it may derail oversight reporting covering state child welfare failures. They say access to autopsy reports plays a critical role in the oversight of Florida's perennially troubled child welfare program by journalists and others.
"Hillsborough business leaders urge DeSantis to use transportation tax revenue for, well, transportation" via Peter Schorsch of Florida Politics — A coalition of 75 Hillsborough County business and nonprofit leaders is asking DeSantis to support the return of $570 million in revenue from the now-canceled transportation tax to Hillsborough County for use on transportation issues. In 2018, voters approved the All for Transportation referendum levying a 1% sales tax to fund transportation and transit needs in Hillsborough County. The tax was subsequently challenged and ruled unconstitutional, but not before $570 million was collected.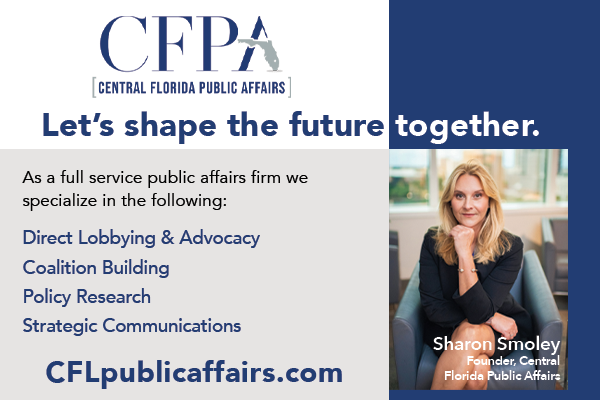 — LEG. SKED —
— House deadline: No ceremonial resolution shall be given first reading unless approved for filing with the Clerk before the 46th day (April 21) of the Regular Session: 6 a.m.
— Joint Committee on Public Counsel Oversight: 8 a.m., Room 110, Senate Office Building.
— The Senate Appropriations Committee will consider bills that would help remove hundreds of thousands of tires from Osborne Reef near Ft. Lauderdale (SB 546) and fund new technology that can help restore Florida's seagrass beds (SB 724): 9:30 a.m., Room 110, Senate Office Building.
— The Senate Fiscal Policy has more than two dozen bills on its agenda, including measures that would expand access to Florida KidCare (SB 246), push back middle and high school start times (SB 1112) and impose new regulations on the hemp industry (SB 1676): 9:30 a.m., Room 412, Knott Building.
— The House holds a floor Session: 10 a.m., House Chambers.
— The House Rules Committee will meet to set the Special Order Calendar for April 25: 6:15 p. m.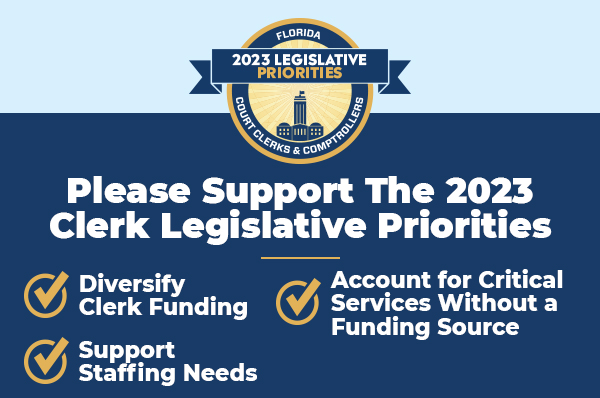 Happening today — Florida's life sciences industry leaders meet in Alachua at BioFlorida's Celebration of Biotechnology, the state's largest life sciences exhibit providing an opportunity to gain experience about industry innovation and development, explore career opportunities, network with leaders, and drive collaborations to fuel growth in the region. BioFlorida is the voice of Florida's life sciences industry, representing 8,600 establishments and research organizations in biopharmaceuticals, medical technology, digital health, and health systems that collectively employ nearly 107,000 Floridians.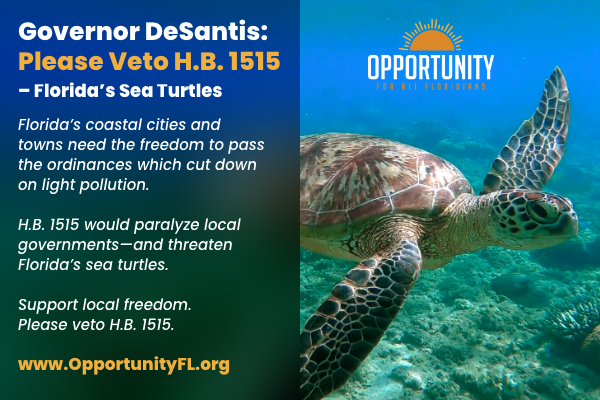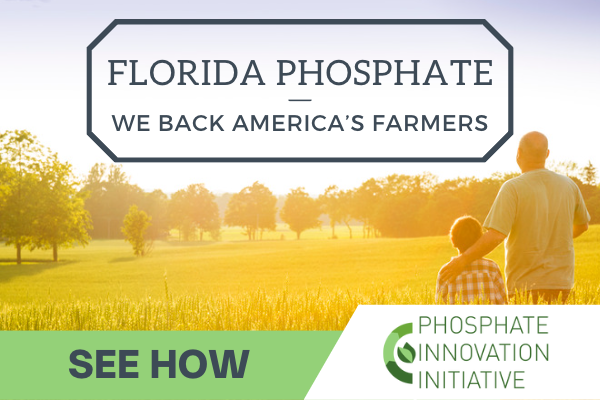 — D.C. MATTERS —
"Supreme Court extends nationwide abortion pill access through Friday" via Robert Barnes and Ann E. Marimow of The Washington Post — The Supreme Court on Wednesday gave itself until the end of the week to decide whether a key drug that has been used by millions of women to terminate early pregnancies should remain available nationwide. For now, it is, and Justice Samuel Alito, who had earlier set a deadline of Wednesday for reviewing a lower court decision that imposed additional restrictions on the use of mifepristone, extended his stay of the ruling until the end of Friday. The justices could announce their decision before then.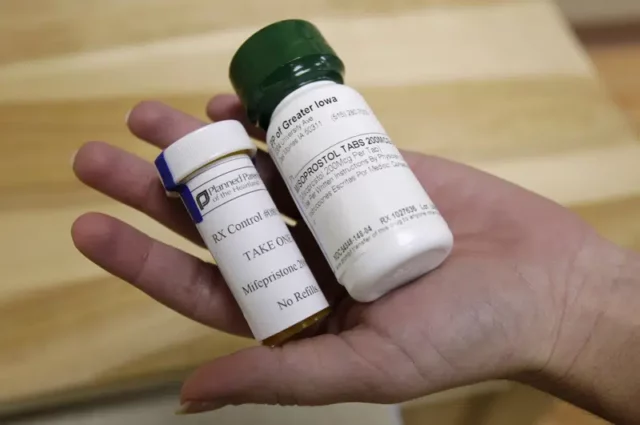 "Joe Biden blasts GOP 'wacko notions' amid debt limit standoff" via Josh Boak, Seung Min Kim and Zeke Miller of The Associated Press — Biden lambasted Republicans' emerging trade-off plans to raise the nation's debt limit only in exchange for spending cuts and other policy concessions on Wednesday, declaring that GOP lawmakers are threatening a historic default on U.S. obligations "unless I agree to all these wacko notions they have." His remarks in a union hall speech came as House Speaker Kevin McCarthy, who had for months struggled to unite Republicans around a unified budget proposal, released a sweeping spending-restraint plan to offer to the White House along with lifting the debt limit by $1.5 trillion.
"Biden summons big donors to Washington as 2024 campaign nears" via Maggie Haberman, Shane Goldmacher, Katie Glueck and Rebecca Davis O'Brien of The New York Times — Top donors to Biden have received a last-minute invitation to travel to Washington at the end of next week to see Biden as he gears up for a 2024 campaign. Invitations are going out to some of the biggest donors and bundlers for Biden's 2020 campaign, those who donated or raised at least $1 million. The initial round of invitations is being made by phone instead of email. The event, which is not a fundraiser, is seen as an effort to rally donors before what is expected to be an expensive 2024 run.
"Biden's approval rating edges lower amid economic concerns poll" via Jason Lange of Reuters — Biden's public approval fell to 39% this month, nearing the lowest level of his presidency, as the U.S. economy showed signs of losing steam. The poll, which ended on Sunday, showed a modest decline from last month when 42% of respondents said they approved of Biden's performance as President. Biden's popularity declined almost steadily after he took office in January 2021, bottoming out at 36% in mid-2022. It has remained near that level since then.
"Rick Scott adds $10.8M to war chest in Q1, including $4M candidate loan" via Jacob Ogles of Florida Politics — U.S. Sen. Scott added nearly $11 million to his war chest last quarter as he prepares for re-election. That includes lending his campaign $4 million out of pocket. The heavy investment in his own future comes as the Naples Republican seeks a second term in Washington and his fourth statewide campaign. Scott defeated U.S. Sen. Bill Nelson in 2018 after two terms as Florida's Governor. In his first quarter report, Scott posted just under $4.3 million in total contributions. That includes more than $3.6 million in donations from individuals, nearly $328,000 from outside PACs and just under $344,000 in candidate contributions. Authorized committee transfers delivered him close to $2.4 million in receipts.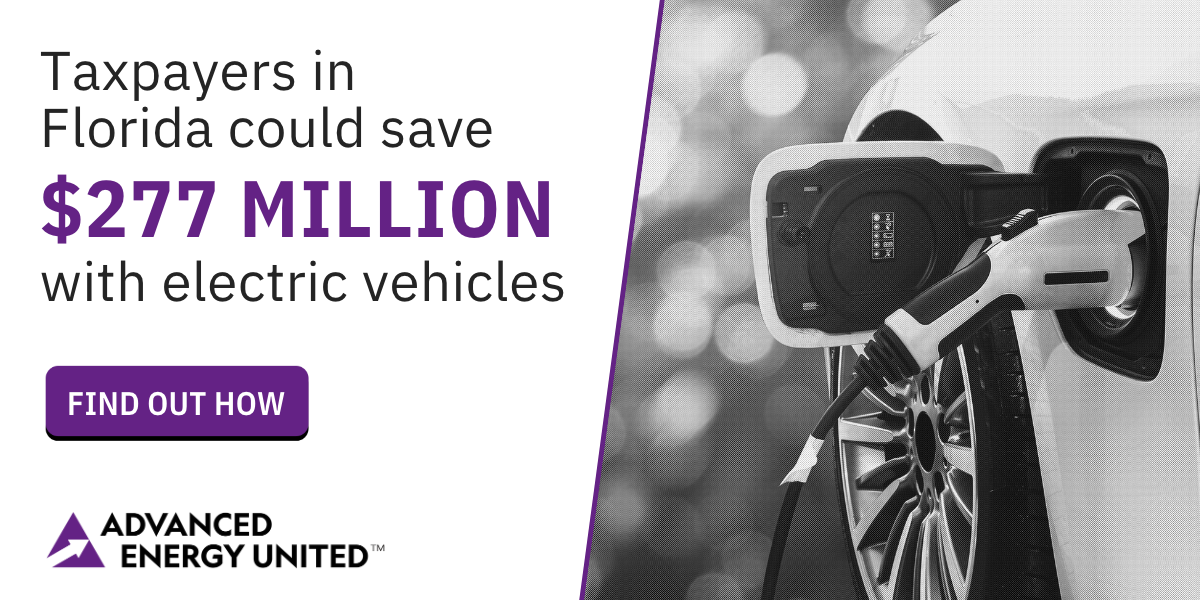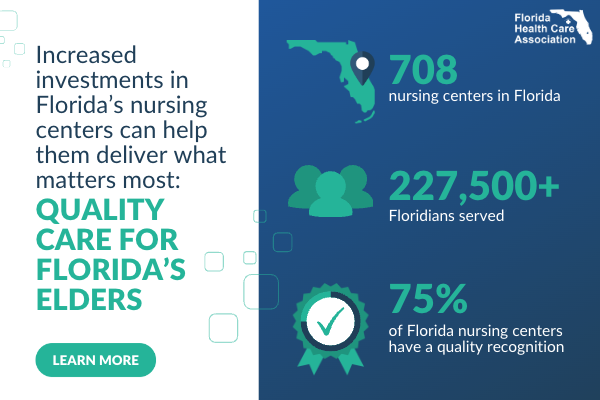 — EPILOGUE TRUMP —
"4 things to know about Trump's appearance in Southwest Florida Friday" via Zac Anderson of the Sarasota Herald-Tribune — Trump will speak at a sold-out Lee County GOP fundraising dinner in Fort Myers on Friday. The dinner, at the Caloosa Sound Convention Center, comes as Trump has been gaining in the polls nationally against DeSantis, and is scooping up endorsements from GOP leaders in DeSantis' backyard. Meanwhile, Trump continues to slam Florida's Governor at every opportunity, most recently criticizing DeSantis' feud with Disney. Trump is the headliner Friday, but two GOP congressmen also are speaking. Naples Republican Byron Donalds and Sarasota Republican Greg Steube will introduce Trump. Both Donalds and Steube recently endorsed Trump.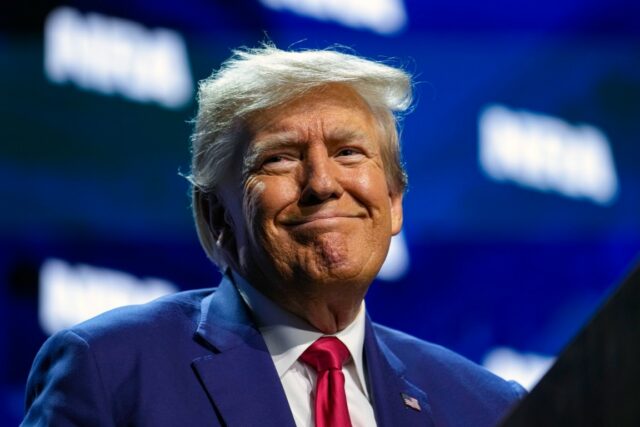 "Trump says he would ban homelessness, put violators in 'tent cities'" via Matthew Medsger of the Boston Herald — Trump, the front-runner in the 2024 Republican Primary field, wants to make homelessness illegal and send violators away to camps for rehabilitation. "Under my strategy, working with states, we will ban urban camping wherever possible. Violators of these bans will be arrested, but they will be given the option to accept treatment and services if they are willing to be rehabilitated."
"Florida Republicans to vote on condemning Alvin Bragg over Trump indictment" via Jacob Ogles of Florida Politics — Florida Republicans appear to be in a New York state of mind. At its quarterly meeting in Orlando, The Republican Party of Florida (RPOF) will consider a resolution slamming New York District Attorney Bragg. RPOF State Chair Christian Ziegler announced the party will take up the resolution on May 13. He put the vote on the agenda after receiving a petition signed by 30 Republican Executive Committee (REC) members. Lee County Republican Party Chair Michael Thompson led the effort to call for a vote. The language was crafted with Lake County Republican Party Chair Anthony Sabatini.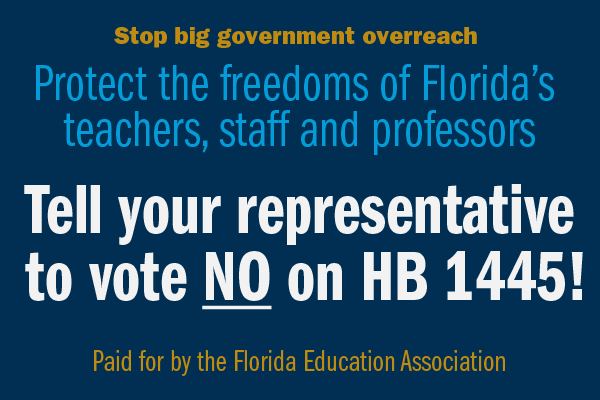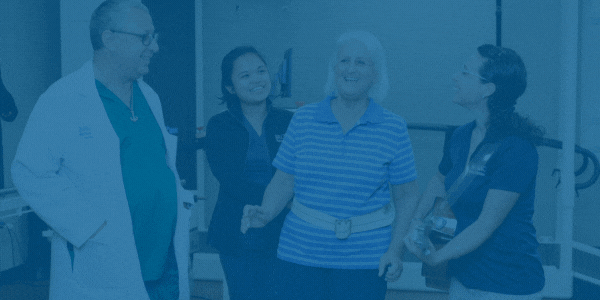 — 2024 —
"Trump warns DeSantis' political career is over if he runs in 2024" via A.G. Gancarski of Florida Politics — In a video released to Truth Social, the former President urged his onetime ally to stay put as Florida Governor and stay away from the 2024 GOP Primary, lest he risks the end of his political career. "Ron DeSantis is a young man who is not doing well against me in the polls, to put it mildly," Trump said. "I believe that if he decides to run for President, which will only hurt and somewhat divide the Republican Party, which we don't need, he will lose the cherished and massive MAGA vote and never be able to successfully run for office again."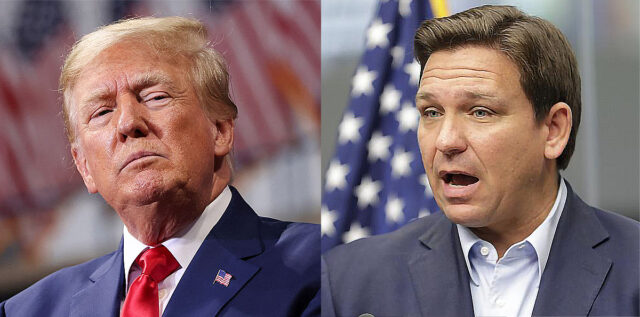 "Trump leads DeSantis by 20 in New Hampshire" via A.G. Gancarski of Florida Politics — New polling from New Hampshire shows Trump nearly doubling DeSantis' support. In a survey, the former President takes 42% support, with the Florida Governor drawing 22% backing. Sununu's 12% is good for third place, with other names farther back in the low single digits. "Support for DeSantis has been cut in half since January," asserts the memo. In January, DeSantis led Trump, 43% to 30%.
"Pro-DeSantis PAC makes hires in Iowa, New Hampshire and South Carolina" via Shane Goldmacher and Maggie Haberman of The New York Times — DeSantis of Florida and his allies are expanding his political footprint in key states that will begin the 2024 presidential nominating contest, with the main super PAC backing his bid making hires in Iowa, New Hampshire and South Carolina and an operative with recent Iowa experience joining the payroll of the Republican Party of Florida. The Iowa strategist, Sophie Crowell, managed the successful re-election campaign of Rep. Ashley Hinson, Republican of Iowa, in 2022, and is now working for the state Party in Florida.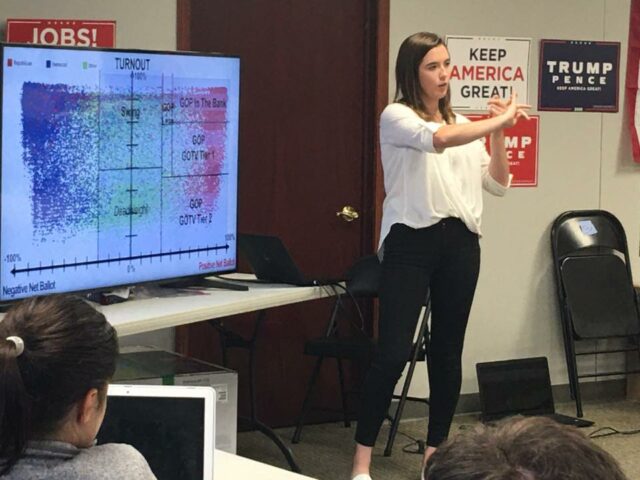 "Early Primary states to start getting DeSantis mail" via A.G. Gancarski of Florida Politics — DeSantis is set to have political mail sent out on his behalf Thursday in Iowa, New Hampshire, South Carolina and Nevada. The Never Back Down super PAC is sending out five-page mailers to the early states, explaining why the as-yet-undeclared potential presidential candidate should be the next Republican presidential nominee. "A Leader. A Fighter. A Winner. Who never backs down," asserts the cover page, captioning a picture of the Governor looking steely-eyed and resolute. From there, readers are treated to lengthy textual biography, including descriptions of the Governor's "blue-collar backbone forged with steel" and DeSantis' "honor, courage, and commitment."
"GOP Congressman endorses Trump after 'positive meeting' with DeSantis" via Igor Bobic of HuffPost — Rep. Lance Gooden endorsed Trump's 2024 presidential bid on Tuesday after a "positive meeting" with DeSantis, a stinging rebuke of the potential GOP presidential contender. "I met with Gov. DeSantis, and while he has done commendable work in Florida, there is no doubt in my mind that President Trump is the only leader who can save America from the leftist onslaught we are currently facing," Gooden said in a statement after "careful consideration" of the race.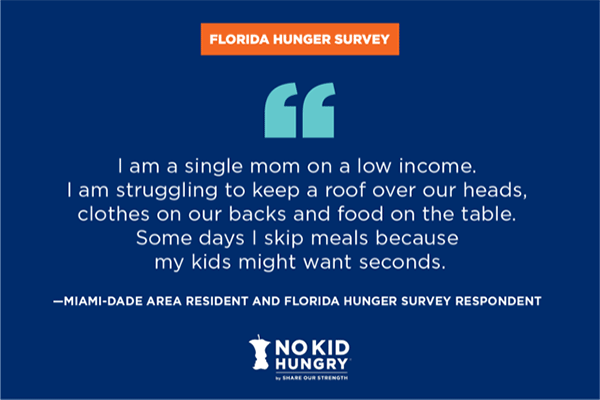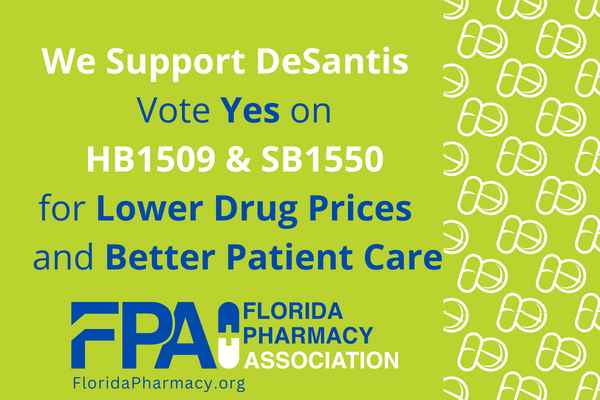 — LOCAL: S. FL —
"Fired Miami police chief tailed by private eyes after testifying against Joe Carollo, he says" via Charles Rabin of the Miami Herald — Not long after leaving federal court, former Miami Police Chief Art Acevedo — a star witness in a multimillion-dollar civil suit against Miami Commissioner Carollo — got the sense he was being followed. Turns out he apparently was — by two private detectives, according to a report filed by Coral Gables police. Exactly why remained murky Wednesday, as did who might have hired them to tail Acevedo. But the incident was the latest bizarre episode in the ongoing Miami political dramas surrounding Carollo, Miami's most controversial and longest-tenured Commissioner.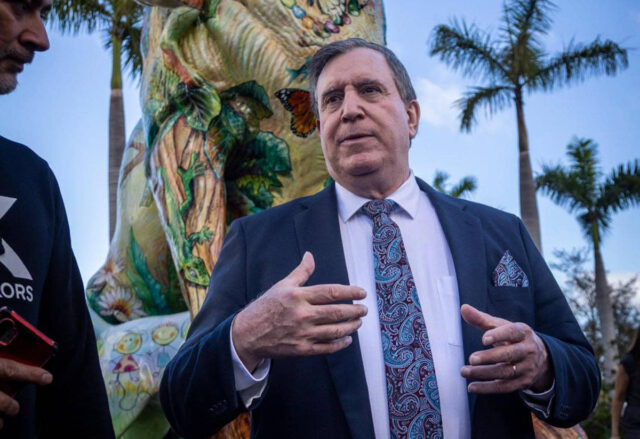 "He's a conservative Cuban American YouTube star. Now he's running for Miami-Dade Mayor" via Douglas Hanks of the Miami Herald — Alexander Otaola, the polarizing host of a YouTube channel focused on Cuba, conservative causes, and the threat of communism in Miami, has filed to challenge Levine Cava in 2024. Otaola, a Republican Cuban American and the host of the "Hola Ota-Ola!" show, filed his candidacy papers Tuesday for the non-partisan election in which Levine Cava, a Democrat, is seeking her second term as the county's chief executive. Otaola gained national attention in the run-up to the 2020 election for promoting Trump's re-election on his Spanish-language show, targeting a younger Cuban American Cuban demographic that helped deliver the Republican incumbent a surprisingly narrow seven-point loss in Miami-Dade and an easy win in Florida.
"Port St. Lucie Police Chief John Bolduc reflects on more than 10 years as city's top cop" via Will Greenlee of Treasure Coast Newspapers — Police Chief Bolduc said when he joined the department in 1994, the now enormous residential and commercial area of Tradition was a ranch that he patrolled earlier in his career as a state wildlife officer. "To look at it when I ride through it now, it's hard to comprehend that was the ranch back in the day," Bolduc said. Bolduc, 58, over the years witnessed significant growth and change in Port St. Lucie, and since August 2012, he's served as Police Chief. His retirement at the end of the month was announced on April 7. "In St. Lucie West, we would actually work people illegally hunting out in the Torino area," Bolduc said. "There's no way you could imagine that nowadays."
"Ex-Venezuelan treasurer, husband sentenced to 15 years in Miami bribery case" via Jay Weaver of the Miami Herald — A federal judge sent a former Venezuelan national treasurer and her husband to prison for 15 years after they were convicted of accepting tens of millions of dollars in bribes in exchange for lucrative government contracts and then moving some of their illicit money to Miami in an unprecedented foreign corruption case. Claudia Díaz Guillen, and her husband, Adrian Velásquez Figueroa, parents of two young children, sought lenience from U.S. District Judge William Dimitrouleas. But he acknowledged their lawyers' argument.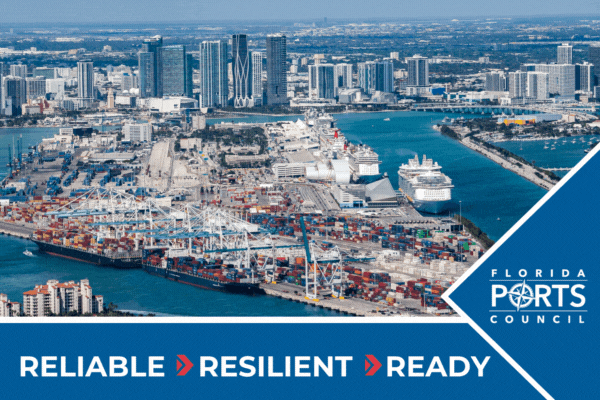 — LOCAL: C. FL —
"Scores of Central Floridians remain flooded out, six months after Hurricane Ian" via Trevor Fraser of the Orlando Sentinel — More than six months after Hurricane Ian drenched the state with historic flooding, an unknown number of Central Floridians that could reach into the hundreds remain unable to return home, officials say. According to the Federal Emergency Management Agency (FEMA), 143 households in Seminole, Orange, Osceola and Lake counties are still in housing provided by the agency's Transitional Shelter Assistance program. The program was set to end last month but was extended through June. "I do want to stress that this only represents a piece of the full scope," FEMA representative Johanna Strickland wrote in an email. FEMA's count only reflects people looking for housing assistance from the agency.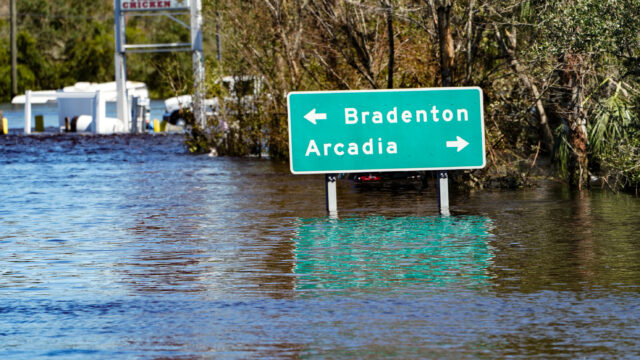 "Dry conditions bring burn bans to much of Central Florida" via Jeff Patterson of WFLA — The Florida Forest Service reports 100% containment on the Black Trail Fire in Pasco County. The fire consumed about 80 acres of brush and came dangerously close to homes, according to area supervisor Brian Prill. "We got very, very lucky on this. I think the only thing was one little kiosk out on the trail got burned, but other than that we were very fortunate because it was right next to a multitude of homes down there," said Prill. The Florida Forest Service has put a burn ban into effect for a number of counties in Central Florida. A map showing areas and the details of the burn ban can be found on the Forest Service's website.
"Disney is set to eliminate thousands of jobs starting next week" via Thomas Buckley and Lucas Shaw of Bloomberg — The Walt Disney Co. plans to cut thousands of jobs next week, including about 15% of the staff in its entertainment division. The cuts will span TV, film, theme parks and corporate teams, affecting every region where Disney operates, said the people, who asked not to be identified because the details aren't yet public. Some affected workers will be notified as early as April 24.
"Grills owner on Bud Light controversy: 'It's about transgenderism'" via Amy Drew Thompson of the Orlando Sentinel — Grills Seafood Deck & Tiki Bar owner Joe Penovich drew both ire and support from the community when he responded to the controversy over an alleged incident at his Port Canaveral restaurant that was posted to the members-only Rockledge Community Updates & News page on Facebook. In the post, member Brian Loeffel claimed he witnessed "staff throwing every Bud Light bottle/Keg in the trash in the sun to spoil for a 'credit.'"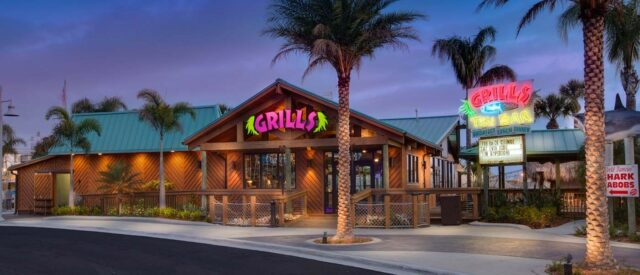 "SpaceX shoehorns Canaveral launch in before Thursday's retry of powerful Starship" via Richard Tribou of the Orlando Sentinel — Elon Musk's prediction that SpaceX would shoot for a "4/20″ mission for the massive Starship rocket is coming to fruition, but before Thursday's retry to launch what would be the most powerful rocket to ever lift off from Earth, SpaceX had some business to attend to from Cape Canaveral Space Force Station. A Falcon 9 lifted off from Canaveral's Space Launch Complex 40 at 10:31 a.m. Wednesday on a mission to send 21 of its next-generation Starlink satellites to orbit. It's the 19th launch from the Space Coast this year with 18 of the 19 coming from SpaceX.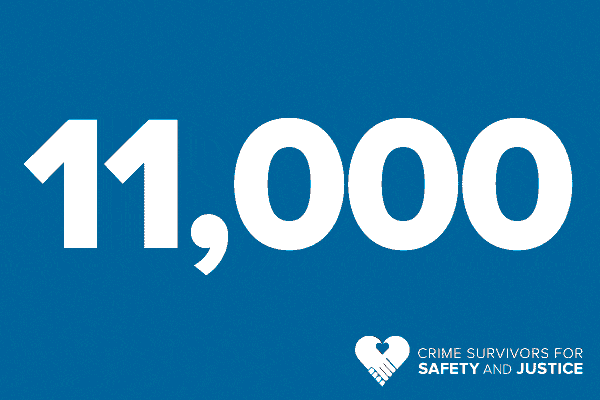 "Road rage shootings are on the rise in the Tampa area" via Josh Cascio of Fox 13 — Eighty percent of drivers admit experiencing anger and aggression behind the wheel at least once in the last 30 days. Most times, that anger comes and goes. However, in extreme cases, it can turn physical and potentially deadly. "A lot of people are stressed out, and there's a lot of passion involved with road rage incidents, so people aren't thinking clearly when they get in that so-called bubble," said Tampa police officer Roy Paz, a longtime traffic officer in Tampa.
"New report shows rent prices drop nationwide, but not in Tampa Bay area" via Vanessa Araiza of ABC Action News — As Florida continues to grow at unprecedented rates, all of the extra people are making it tougher to find an affordable apartment or even keep your existing rent from skyrocketing when your lease is up. Jerome Deniz has felt the pinch. For 13 years, he lived in Channelside but was forced out due to the sky-high rent impacting folks across the Tampa Bay area. "I got there in 2009. I was paying $1,248 a month and I left a year ago. I was there for 13 years. When I left, I was already paying $2,600 and I left because they wanted to raise my rent $800 more dollars," Deniz said. Marissa Hibel recently re-signed her lease in September and feels the rental strain too. "Last year when I signed, it was $400 less than when I just resigned this September, so it's creeping up," Hibel said.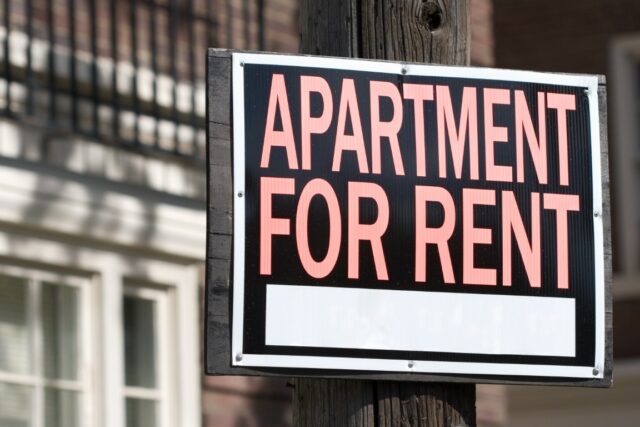 "The greater Tampa Bay region is awarded millions by HUD to address homeless crisis" via Gabriella Paul of WFSU — The Department of Housing and Urban Development (HUD) recently distributed $2.8 billion in grant funding to housing programs and homeless services across the country. This latest wave of annual funding is designed to help individuals and families facing chronic homelessness, or those living with a disability and without shelter for more than a year. In the greater Tampa Bay region, local agencies are set to receive more than $19 million. That includes around $8 million awarded to the Tampa-Hillsborough Homeless Initiative, $5.5 million to agencies in Pinellas County and $1.5 million to Sarasota and Manatee counties.
"Pasco school board OKs cell tower over parent objections" via Jeffrey S. Solochek of the Tampa Bay Times — Dozens of Pasco County parents spent nearly two hours Tuesday trying to stop a cellphone tower from rising on their children's school campus. They walked away angry but resolved to keep fighting. The group had found reason to hope two weeks earlier, when a closely divided School Board delayed action on the tower in order to collect more information and see how the County Commission dealt with it. The school district and county government jointly own and operate the Starkey Ranch K-8 site in Odessa, which also includes public sports fields and a library. But the Commission bounced the lease and easement proposal back to the school board without acting.
"This Tampa boss tried out a four-day workweek. Guess what happened." via Sue Carlton of the Tampa Bay Times — For 2023, Jake Kurtz decided to try something new with employees at his Tampa company called Brick Media. Why not get more work done Monday through Thursday, he thought, with a payoff of everyone having Fridays off? Now, the three-month pilot program at the 15-employee firm on Channelside Drive at the edge of downtown Tampa has ended, and the verdict on a four-day workweek is in: "I think they're happier than they've ever been," said Kurtz, the company's CEO and founder. "Every single person on the team wanted to keep it." So, this month, he made the four-day workweek permanent. "I literally can't think of a single hiccup that has happened," he said.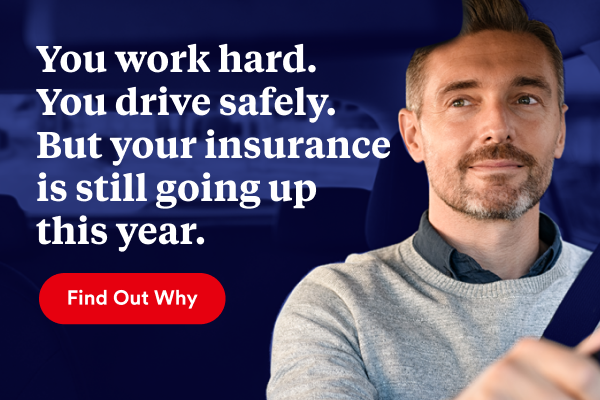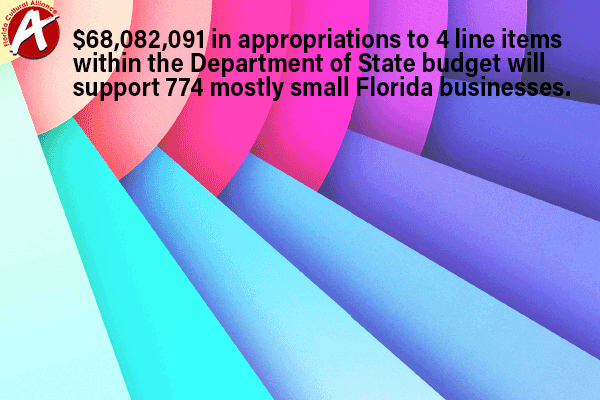 — LOCAL: N. FL —
"Duval Schools reverses trans restroom policy" via Claire Heddles of Jacksonville Today — Restrooms and lockers must be separated by sex assigned at birth in Duval County Public Schools, a reversal of the district's previous guidance that students use the restroom that corresponds with their "consistently asserted gender identity." That is one of the changes in updated student-support guidance, now outlined in the School Board's administrative procedures, 18 months after the district pulled its 37-page LGBTQ+ Support Guide off its website amid new state guidance.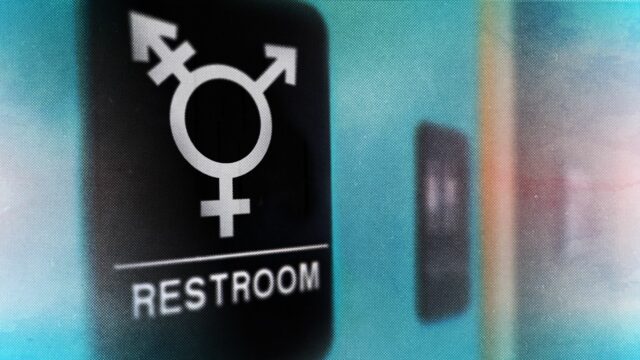 "Andrew Gillum trial Day Two opening arguments: Money as a motive or forcing the evidence?" via Jeff Burlew of the Tallahassee Democrat — An undercover agent testified, and lawyers delivered opening arguments on the second day of the public corruption trial of Gillum and Sharon Lettman-Hicks. Gillum is charged with illegally soliciting campaign donations and pocketing them in their own accounts. Gillum also is charged with lying to the FBI about gifts undercover FBI agents gave him during a 2016 trip to New York City.
"State alleges Duval Schools failed to report Douglas Anderson harassment" via Joe McLean of Jax Today — The Florida Department of Education is alleging that Duval Schools failed to report instances of sexual harassment by former Douglas Anderson School of the Arts music teacher Jeffrey Clayton. Clayton was recently charged with two counts of offenses against students by authority figures, indecent lewd or lascivious touching of certain minors and unlawful use of a two-way communication device.
"These retired JSO officers shot in line of duty now train next generation on how to deal with life-or-death situations" via Vic Micolucci of News 4 Jax — As the community rallied behind the JSO officer shot Tuesday night, News4Jax spoke to two retired Jacksonville police officers who were also shot in the line of duty. A suspected shoplifter shot Jared Reston in 2008 and a murder suspect shot Pete Soulis in 1997. Both men returned fire, killing their attackers and recovered. Both men said police work has always been risky, but now is an incredibly dangerous time. Reston remembers well the encounter that almost cost him his life. "Shot through the jaw, shot seven times, one to the thigh, three to my body armor, one of my buttocks and one of my elbows," Reston said.
"Chris Mosley takes over at Tallahassee's HCA Florida Capital Hospital" via Tom Flanigan of WFSU — There's a new leader at the helm of Tallahassee's HCA Florida Capital Hospital. Mosley came on board as the facility's CEO early this year. Mosely said his connection to the region is long and deep. "I was with HCA from 2011 through 2021, a little more than 10 years, and spent time in five different HCA facilities in South Carolina and Florida. My last HCA facility was just north of Atlanta, Georgia." Mosely stayed on after that hospital was taken over by new ownership. He returned to the HCA fold when the top job in Tallahassee became available.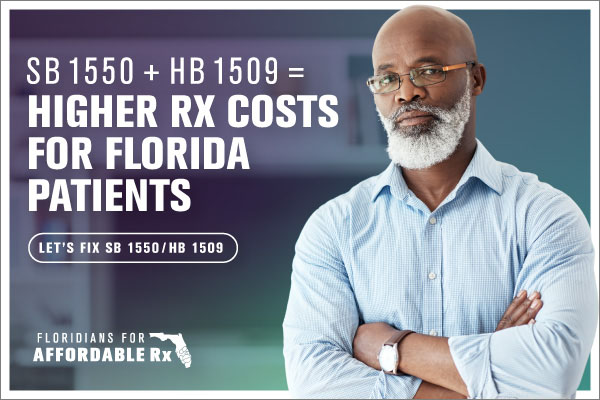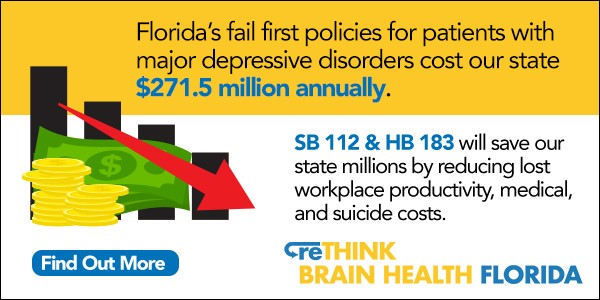 — LOCAL: SW. FL —
"New College trustees asked to defer or deny tenure in new memo" via Ian Hodgson of the Tampa Bay Times — New College of Florida trustees should defer or outright deny tenure to five faculty members at their next meeting, Interim President Richard Corcoran said in a memo obtained by the Tampa Bay Times. The memo, which was included in the tenure applications circulated to trustees last week, marks the first public statement Corcoran has made on the issue. He previously requested in a private meeting that faculty members withdraw their applications for tenure, which the Times first reported earlier this month. Trustees will decide whether to grant tenure to the five at their next meeting on April 26. The names of the five faculty members have not been publicly released.
"Sarasota School Board votes down contract with firm tied to conservative Christian college" via Steven Walker of the Sarasota Herald-Tribune — The conservative majority on the Sarasota County School Board that emerged after the 2022 Elections, consisting of Bridget Ziegler, Tim Enos, Robyn Marinelli and Karen Rose, have generally voted as a group since last November. But that changed following extensive public comment before a delayed vote on a contract with a consulting firm tied to a conservative Michigan-based Christian college, as the School Board voted 3-2 against hiring the consultant. Two members of the conservative majority elected last year, Enos and Marinelli, voted against the contract with Vermilion Education, marking the first time Chair Ziegler was on the losing end of a vote since the previous 3-2 more liberal majority-controlled policy.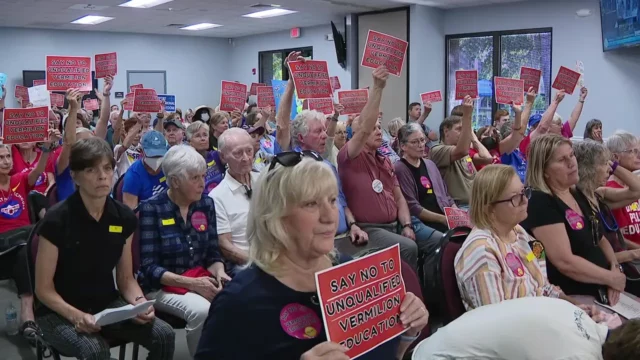 "Manatee County addresses concerns over public library books, but pulls back on crackdown" via Jesse Mendoza of the Sarasota Herald-Tribune — Manatee County Commissioners are taking steps to address concerns over public library books after DeSantis initiated efforts to purge materials he calls "woke." Commissioners voted unanimously to expand an existing advisory board on library matters by four seats and increase their duties to include the development of the county's library collection. The proposal is a watered-down version of a proposal made by District 2 Commissioner Amanda Ballard. She pitched the creation of a new board composed of 15 county residents and library professionals, creating a system that labels children's books with LGBTQ, human sexuality, and coming-of-age content.
"Lee Sheriff changes chase policy to crack down on street racing following Lehigh Acres shooting" via Dan Glaun of the Fort Myers News-Press — The Lee County Sheriff's Office has loosened its policy on high-speed pursuits following the shooting of two senior citizens at an unsanctioned Lehigh Acres street takeover last month. The policy change contrasts with nationwide trends in police departments, which have generally restricted chases because of the danger they pose to officers, civilians and suspects, experts told The News-Press. But Sheriff Carmine Marceno said deputies need the flexibility to apprehend members of underground car clubs who stage dangerous takeovers, where drivers block off public roads to race, drift and show off modified vehicles. "What we saw in that shooting was horrific. We're not going to tolerate that," Marceno said.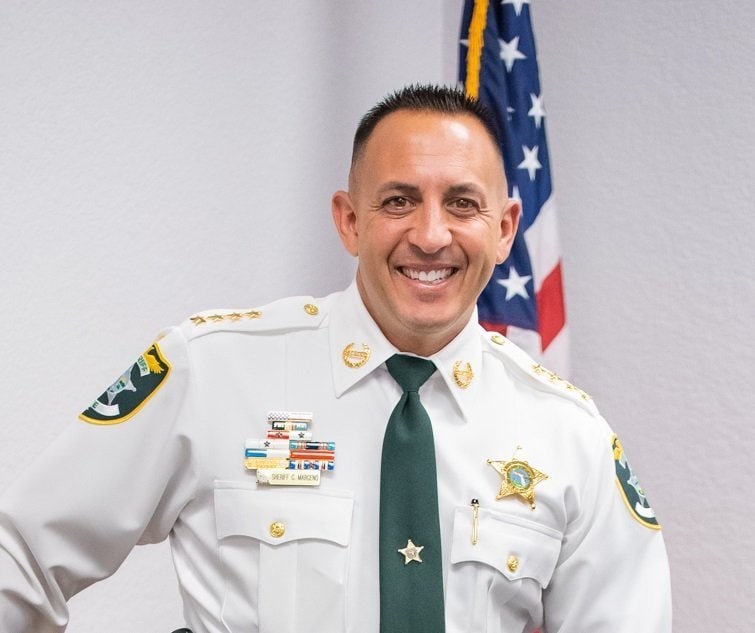 "USF taps architect and designer for $61M+ STEM building on Sarasota campus" via Lauren Coffey of the Tampa Bay Business Journal — The University of South Florida Sarasota-Manatee has taken the next step in expanding its campus footprint. The university announced it chose the architect and designer of its incoming STEM and nursing building. Orlando-based HuntonBrady Architects was chosen as the architecture firm, with Baltimore-based Ayers Saint Gross as the designer. HuntonBrady has experience designing nursing and health sciences facilities, including AdventHealth's Taneja Center for Innovative Surgery.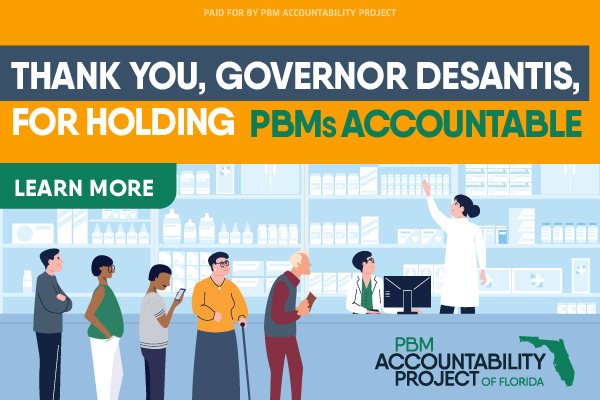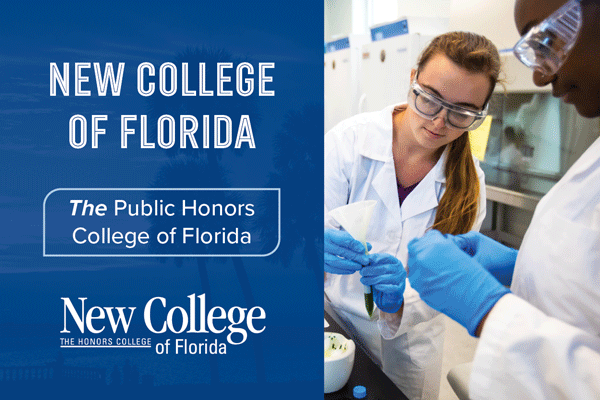 — TOP OPINION —
"Is a six-week abortion ban a disaster for DeSantis? Two theories." via Nate Cohn of The New York Times — Depending on your preferred answer, DeSantis' anti-abortion stance may be an electoral death wish — or abortion simply may not be quite as helpful to Democrats as it seems based on the highest-profile elections, like the recent Wisconsin Supreme Court race.
Oddly enough, Wisconsin offers a stark example of how abortion may not always help Democrats. Abortion was banned there after the Dobbs decision, but in the Midterms, Republican candidates for U.S. House still won more votes than Democrats in a state Biden carried in 2020. There was only one state — West Virginia — where abortion was banned and where Democrats posted well above-average results in House races.
What makes sense of this pattern? Of the two basic possibilities, one would augur well for Democrats; the other would bode better for DeSantis.
Theory No. 1: It's about demographics.
Abortion is relatively unpopular in states where today's Republicans successfully banned abortion, like Texas or Georgia. These states tend to be relatively religious states in the South. There aren't many of the secular, white, college-educated liberal Democrats who could bring about a "Roevember" backlash.
Theory No. 2: When abortion is the most important issue.
This is what I'll call the salience theory: It takes a special set of circumstances for Democrats to make abortion the most important issue to voters.
While this theory offers better news for DeSantis, it would nonetheless contain a lesson for Democrats: It seems they would be wise to find creative ways to keep the electorate focused on abortion.
State referendums might be one option, much as Republicans put same-sex marriage on the ballot in 2004. A campaign to pass federal abortion legislation might be another path as well.
— OPINIONS —
"John Snyder: Florida patients deserve real relief, it's finally within reach" via Florida Politics — With so many Florida patients in desperate need of financial relief when dealing with health care, it's the duty of those of us who serve in the Legislature to take action to hold PBMs accountable. Thankfully, transformative bipartisan legislation — SB 1550 and HB 1509 — would do just that. This legislation will bring transparency to a now-opaque system, ensuring that PBMs report price increases and that fees paid to PBMs are reasonable and fair. It will empower state officials to hold PBMs accountable while also requiring them to share data about drug acquisition costs and affiliate relationships. It will also strengthen patient choice, allowing patients to choose to get their prescriptions filled at pharmacies that are convenient to them — not to the PBMs.
"Six weeks is a strong start for DeSantis" via The Wall Street Journal — Your editorial "DeSantis's Gamble on Abortion" (April 17) expresses admiration for Justice Alito's opinion in the Dobbs case. After viability, there is a higher chance to sustain the life of the child detached from the mother, but as Alito said, it is the same entity, the same human being before viability as it would be later. That is exactly the point DeSantis was making when he signed the six-week bill in Florida. There is no editorial board in the country that I respect more than the Journal's, but if the board thinks it quite defensible to bar abortion at 15 weeks, does it think that we are dealing with a different human being in the womb nine weeks earlier?
"Is DeSantis pushing teachers to go on strike?" via Larla Hernandez-Mats for AOL — As DeSantis continues his relentless crusade to disband labor unions, he risks making existing laws unenforceable, including laws that prohibit public employees like teachers, nurses, bus drivers, and city and county employees from striking. This would open the floodgates for crippling, statewide strikes the moment any union-busting bill was signed into law to decertify their organizations. This could create an onslaught of labor instability across the state. Over the years, DeSantis' "anti-woke" smoke screen has worsened a teacher shortage, increased gender and race bias and demoralized families worried about the viability of their children's educational future.
"The price of paradise: The Legislature's attempts to erode local control" via Jeremy Matlow and Jacqueline 'Jack' Porter of the Tallahassee Democrat — Florida's Legislative Session is in full swing, and the theme is the Free State of Florida, as in we're giving away the historic Sunshine State for free. Unfortunately, it will be local communities that end up paying the price. One underlying commonality is preemption, where the state limits the rights of local governments. In this case, Florida lawmakers are poised to reduce the freedom of people to manage their own communities. Whether large or small, cities and towns are unique and special. What's best for Miami may not always be what's best for Monticello. One glaring example of state politicians ending local freedom is a proposal to take the reins of municipally owned utilities away from the local communities.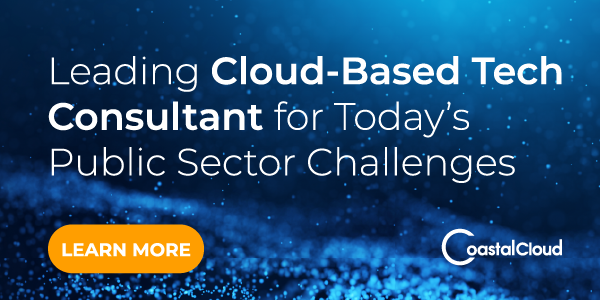 — INSTAGRAM OF THE DAY —
— ALOE —
"Common Ground Alliance delivers first-ever Community Groundbreaker awards" via Peter Schorsch of Florida Politics — Common Ground Alliance (CGA), a group that promotes education and policy to prevent damage to underground infrastructure, recognized six state and local elected officials this week at its 2023 conference in Orlando. The inaugural Community Groundbreaker Awards went to state Rep. LaVon Bracy Davis, state Rep. Rita Harris, Orange County Commissioner Maribel Gomez Cordero, Clermont Mayor Tim Murry, Altamonte Springs Commissioner Mike Brunscheen and Orlando Commissioner Bakari Burns. Award recipients at the event committed to learning how to prevent water, power, natural gas, internet and other buried utility line damage caused by digging, which occurs 24,000 times each year across Florida.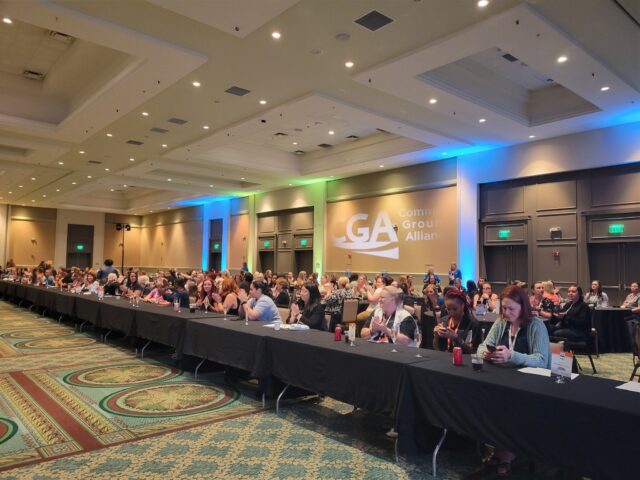 "How many fast-food chicken joints can Tallahassee handle?" via Aliya Everett of The Famuan — Tallahassee residents have been anticipating changes in food options for a long time, and there have been a few new developments of late. However, many are saying that the new options are quite a bit like the present ones that consumers in the capital city are faced with today. It's safe to say that the newest and hottest fast-food commodity has brought excitement. Raising Cane's has made its way to Tallahassee, bringing people from all over to its doors on West Tennessee Street. On official opening day, cars were lined down the street, filled with customers who were eager to try the Baton Rouge restaurant's tender chicken.
— HAPPY BIRTHDAY —
Best wishes to Madeline Pumariega, former U.S. Rep. Trey Radel, our friend Bill Rufty, and Justin Thames, Director of State Government Relations at TECO.
It's also Randy Fine's birthday.
___
Sunburn is authored and assembled by Peter Schorsch, Phil Ammann, Daniel Dean, Ryan Nicol, Jacob Ogles, and Drew Wilson.