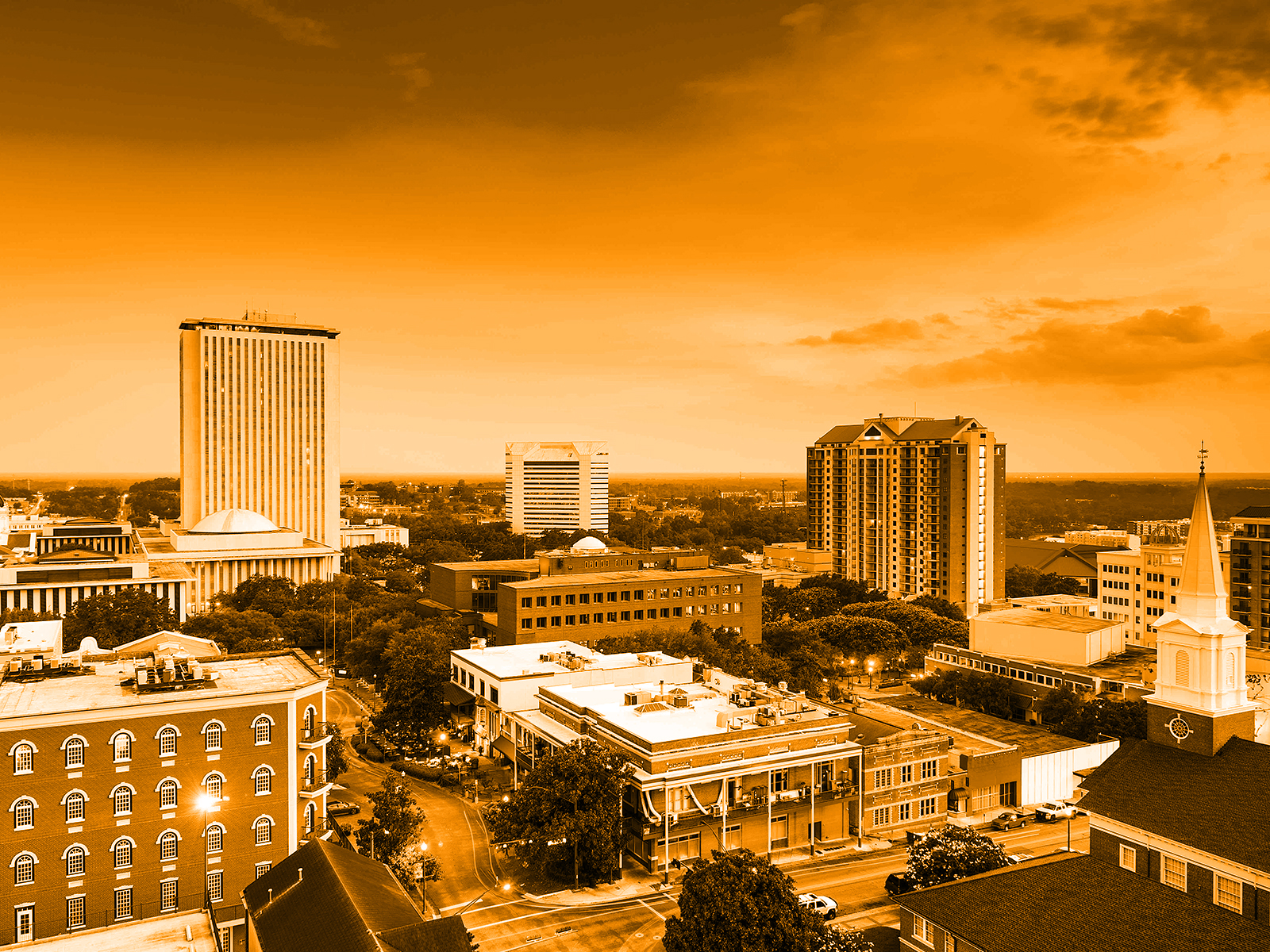 Get ready for Sunburn — a double espresso shot of Florida politics and policy.
Good Friday morning.
Let's start with a top-of-'burn shoutout to our friend, Franco Ripple, Vice President, Direct Impact at BCW Global, who is turning the big 4-0 today.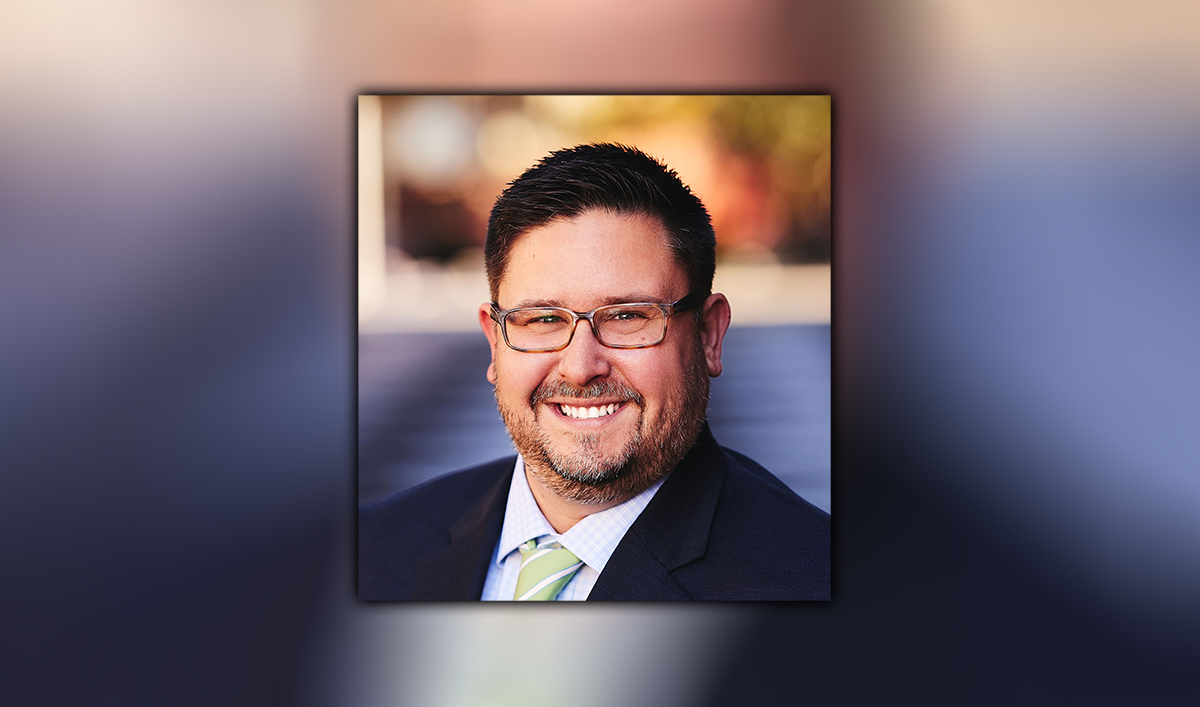 ___
Florida Polytechnic University has hired former Sen. Kelli Stargel as a senior adviser for strategic relationships as part of an effort to boost the young institution's statewide impact.
In the new role, Stargel will take the lead on developing Florida Poly's statewide relationships and partnerships, including maximizing engagement opportunities for industry partners, donors, business and community leaders and other groups.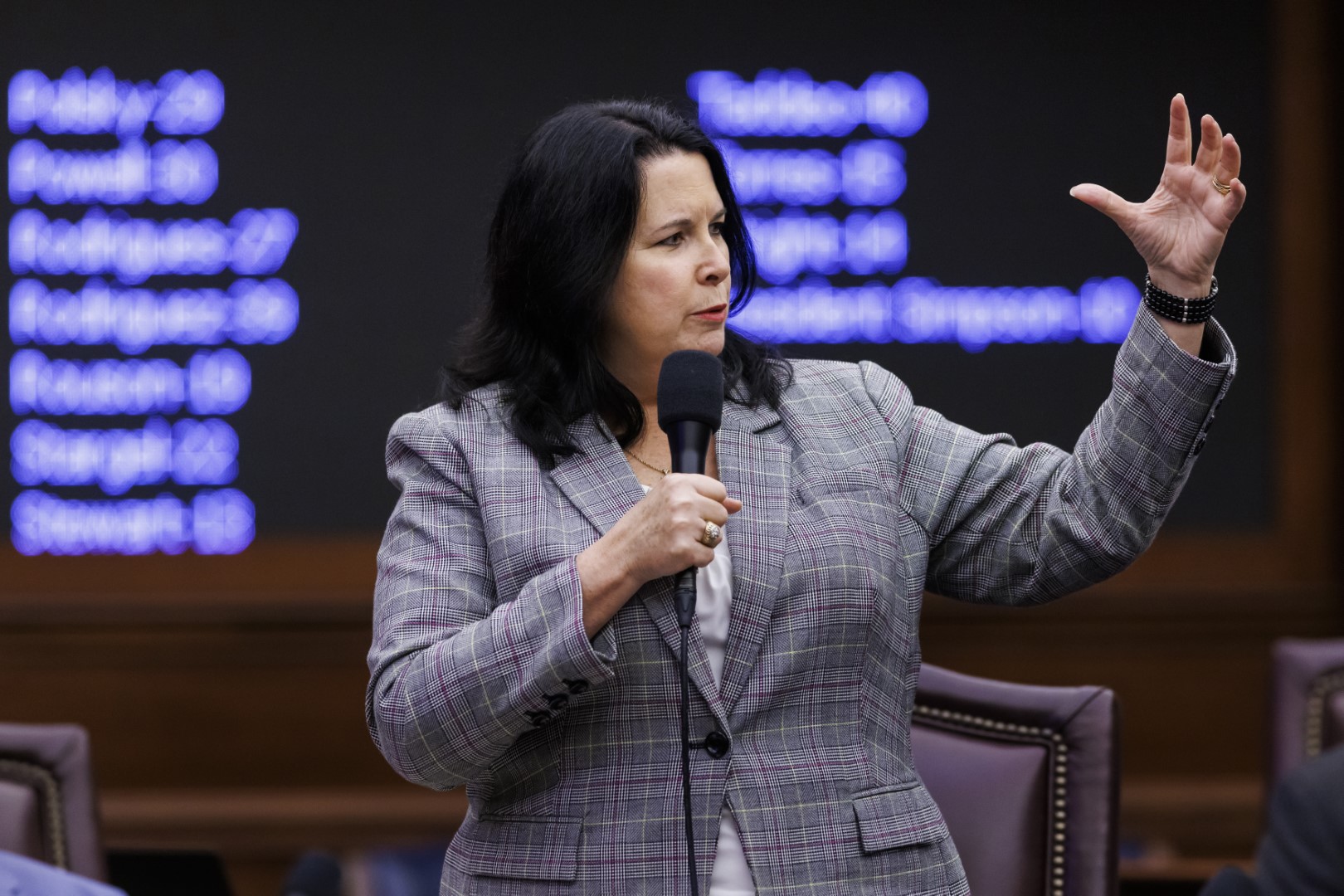 "Since the beginning of my political career, I've watched this University grow and meet its mission of educating people in STEM fields, which are vitally needed in our state," Stargel said. "I'm excited about the work happening at Florida Poly, and I want to be a part of it."
Stargel served two terms in the state House before moving up to the Senate in 2012. She spent a decade in the upper chamber representing the Lakeland area where Florida Poly is located. She chaired the powerful Senate Appropriations Committee during her final two years in office.
During her time in the Legislature, Stargel helped secure more than $20 million in state funding for Florida Poly's state-of-the-art Applied Research Center, which opened last year. She now hopes to play a key role in spreading the word about the school's importance to Florida's continued economic growth and academic excellence in high-demand STEM fields.
"In the past, I helped to fund and then let people take those funds and develop them into amazing things. Now, I get to be on the other side in a very different role of support," Stargel said. "I'll be able to tell the story of what Florida Poly brings to the state, so that others get to be just as excited about what this University can do for Florida."
___
Global bipartisan public strategy firm Mercury is bringing on political communications expert Caroline Korba as a Vice President in its Florida office.
"We are thrilled to welcome Caroline to the Mercury team," firm Partner Ashley Walker said. "Caroline's experience leading communications efforts on political campaigns and her background in the corporate and nonprofit sectors will prove to be a major asset for our clients."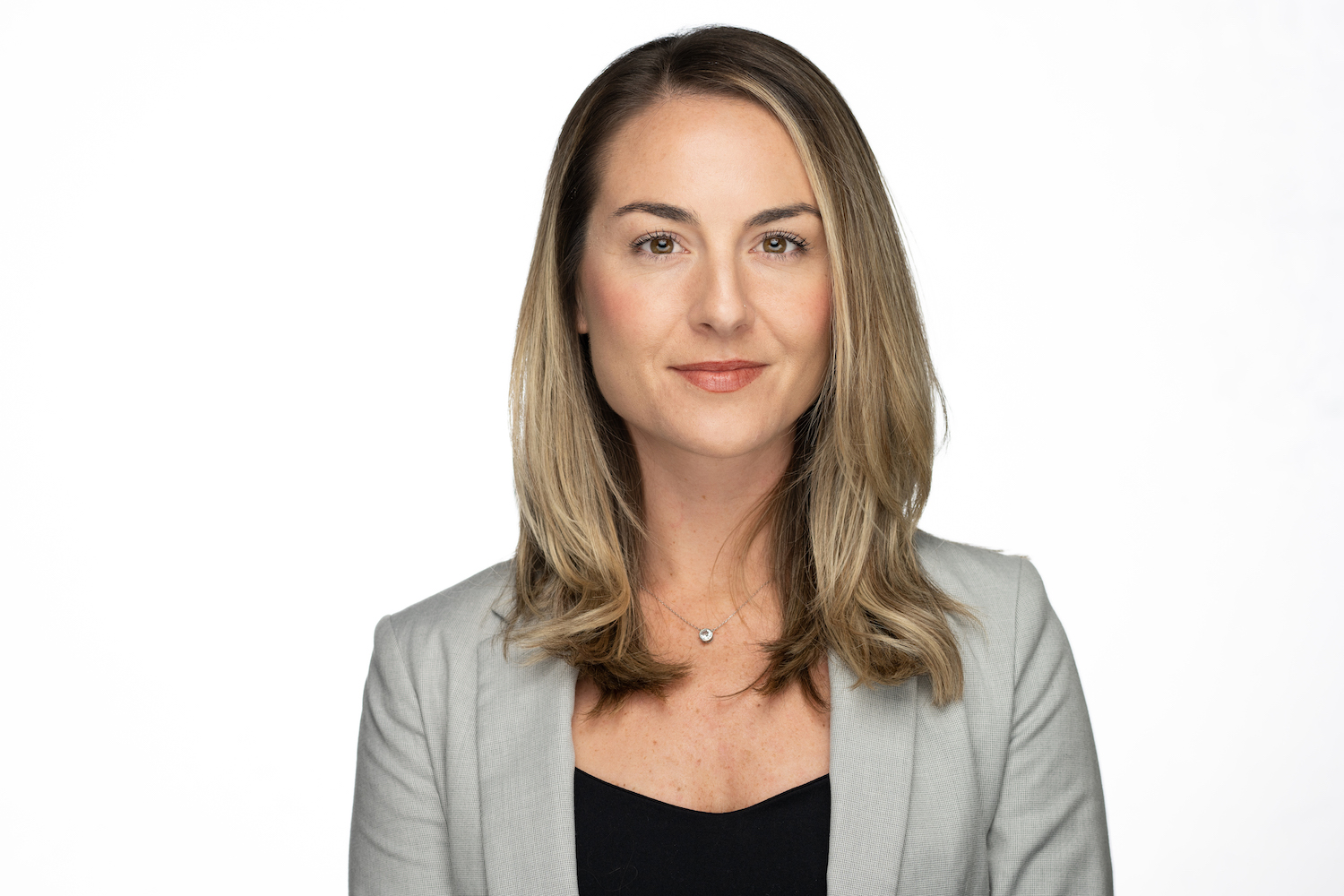 Korba most recently worked as communications director for Jen Jordan's campaign for Georgia Attorney General. She previously worked as press secretary for Nikki Fried's gubernatorial campaign and as senior development coordinator for the International Women's Media Foundation, a press freedom organization based in Washington D.C.
Originally from New Jersey, Korba earned her bachelor's degree in Hispanic Studies from Montana State University and her master's degree in international administration from the University of Miami.
"I am very excited to make this transition and join the team of experts at Mercury," she said. "I look forward to providing successful outcomes for our clients and amplifying their message."
Mercury operates in government relations, international affairs, digital influence, public opinion research, media strategy and bipartisan grassroots mobilization spheres across the world, including all 50 U.S. states.
Korba is the firm's second major hire of the year, following the recent announcement that Trent Morse would join the firm as a Senior Vice President in Mercury's Florida and Washington, D.C. offices.
___
Environmental, social and governance (ESG) investing policies have emerged as a hot-button political issue and a Florida attorney recently delved into the far-reaching impacts of the controversial corporate practices.
ESG is a nascent practice where investors consider non-financial aspects when analyzing whether to invest in a given corporation. ESG has come under fire in Florida — and in several other states — as a so-called "woke" investment ideology.
Jon McGowan of The McGowan Law Firm recently delivered a presentation on the impacts of ESG abroad — specifically in the European Union — during an American Bar Association conference in New Orleans. He noted that some consequences of ESG have yet to be fully realized.
McGowan covered the origins of ESG, pending legislation in the European Union, reactive legislation in the United States at both the state and federal levels, and how these policies are driving local government actions.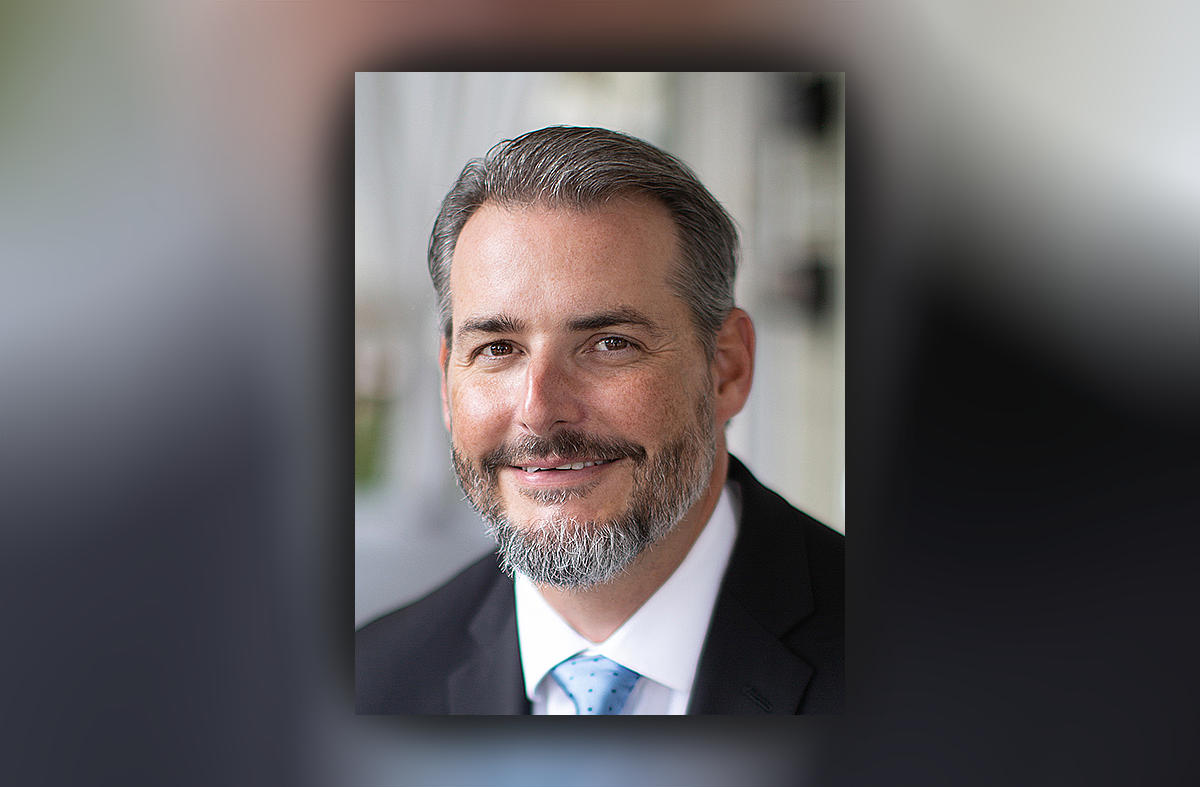 The Jacksonville Beach-based attorney, who specializes in business law, stressed how unclear ESG standards can affect municipal credit ratings and potentially force local governments to adopt policies they otherwise may not.
McGowan predicted that ESG pushback from the corporate sector may create new demand for green bonds, which are government-issued bonds used to fund environmental and resiliency projects.
He also noted that the largest sector of ESG in the United Kingdom is affordable housing, a focus that has yet to be used in the U.S. but which may soon align with domestic priorities as housing costs continue to rise.
McGowan is not necessarily a proponent or opponent of ESG, instead analyzing the practice on a holistic level.
In November, he spoke on ESG and fiduciary duty in the European Union at the International Conference on European Company Law and Corporate Governance in Croatia. As a Fellow at the European Law Institute, he is on the members' consultative committee for the project Guidance on Company Capital and Financial Accounting for Corporate Sustainability.
He has also authored several articles on ESG's effects appearing in influential journals, including one published by the University of Chicago Business Law Review that argues ESG for the sake of ESG is a breach of fiduciary duty.
He also contributed a chapter on ESG in the United Kingdom in the book Impact Investing and Social Enterprise: Global Progress and Challenges. Additionally, he wrote a journal article on green bonds in the U.K. for The Year in Review, the International Law Journal of the American Bar Association/International Law Section.
— SITUATIONAL AWARENESS —
—@DouglasSoule: (Ron) DeSantis' Disney punishment bill advances. Proponents say it'll "even the playing field" for other companies. I asked the House bill sponsor what would change in what Disney's special district is currently doing. He said, "That I can't answer."
—@Fineout: FWIW Several House members said on the floor this afternoon that $1.2M has been spent so far on the migrant relocation program launched by DeSantis admin. The bill analysis prepared by legislative staff says $1.56M has been spent.
—@ClaremontInst: The Claremont Institute has been fighting to stop woke policies and Florida is on the front-lines of that fight. Today, we are excited to announce that we are expanding our state activities to Florida thanks to @GovRonDeSantis' leadership to protect the American way of life.
Tweet, tweet:
The @FLPhoenixNews getting some respect from the @WhiteHouse Press team pic.twitter.com/vC5ZEdQqTA

— Mitch Perry (@MitchPerry18) February 9, 2023
Tweet, tweet:
Just realized I've now been living in Tallahassee for more than a half year.

I love this city. pic.twitter.com/J14acnsEI6

— Douglas Soule (@DouglasSoule) February 9, 2023
— DAYS UNTIL —
Associated Industries of Florida 2023 Florida Business Forum — 3; 'Ant-Man and the Wasp: Quantumania' premieres — 7; 2023 Florida Chamber Legislative Fly-In — 11; 'Snowfall' final season premieres on FX — 12; city of Tampa Municipal Election early voting begins — 17; DeSantis' 'The Courage to Be Free: Florida's Blueprint for America's Revival' released — 18; 'The Mandalorian' returns — 19; 'Creed III' premieres — 21; The Oscars — 22; Tampa Municipal Election — 25; 2023 Legislative Session convenes — 25; Florida TaxWatch's State of the Taxpayer Dinner — 32; World Baseball Classic finals begin in Miami — 37; Annual Red Dog Blue fundraiser — 39; 'John Wick: Chapter 4′ premieres — 42; 'Succession' Season 4 begins — 46; Tron Lightcycle/Run debuts in Walt Disney World — 53; Suits for Session — 54; 'Air' starring Ben Affleck and Matt Damon premieres — 55; Taylor Swift 'Eras' Tour in Tampa — 65; final performance of 'Phantom of the Opera' on Broadway — 65; American Association of Political Consultants Pollies '23 conference begins — 67; 2023 Session Sine Die — 84; 'Guardians of the Galaxy Vol. 3' premieres — 84; Florida Chamber 2023 Leadership Conference on Safety, Health & Sustainability — 88; Florida TaxWatch's Spring Meeting — 96; 'Fast X' premieres — 97; Florida Chamber 2023 Florida Prosperity & Economic Opportunity Solution Summit — 105; 'Spider-Man: Across the Spider-Verse' premieres — 112; Florida Chamber 2023 Florida Learners to Earners Workforce Solution Summit — 137; 'Indiana Jones and the Dial of Destiny' premieres — 140; 'Mission Impossible: Dead Reckoning — Part One' premieres — 154; Florida Chamber 37th Annual Environmental Permitting Summer School — 160; Christopher Nolan's 'Oppenheimer' premieres — 162; 'Captain Marvel 2′ premieres — 169; 2023 Florida Chamber Annual Meeting & Future of Florida Forum — 255; 'Dune: Part Two' premieres — 267; South Carolina Democratic Primary — 348; New Hampshire and Nevada Democratic Primaries — 361; Georgia Democratic Primary — 368; Michigan Democratic Primary — 382; 'Spider-Man: Across the Spider-Verse' Part 2 premieres — 414; 'Kingdom of the Planet of the Apes' premieres — 469; Opening Ceremony of the 2024 Olympic Games — 532; 'Thunderbolts' premieres — 532; 'Blade' reboot premieres — 574; 'Deadpool 3' premieres — 637; 'Fantastic Four' reboot premieres — 715; 'Avengers: The Kang Dynasty' premieres — 812; 'Avengers: Secret Wars' premieres — 1,001.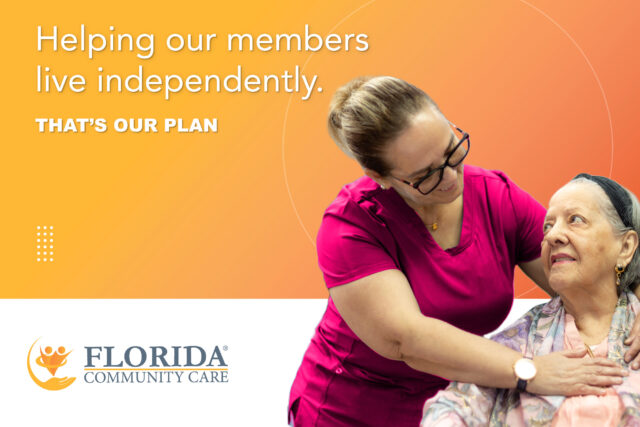 — TOP STORY —
"Ron DeSantis is weaponizing partisan media — and weakening independent sources of news" via Jason Garcia of Seeking Rents — Last summer, six days after DeSantis suspended Tampa prosecutor Andrew Warren, one of the Governor's top aides drafted a public records request seeking copies of emails from Warren's time as state attorney for the 13th Circuit.
DeSantis Communications Director Taryn Fenske sent the proposed request to a writer at a newly launched, conservative news website — who then submitted it to the State Attorney's Office in his own name.
It was just the beginning of a collaboration between the DeSantis administration and "The Florida Standard," which would go on to publish a story alleging that Warren may have misused taxpayer resources — a story that DeSantis staffers then promoted to others as if it were an independent piece of journalism.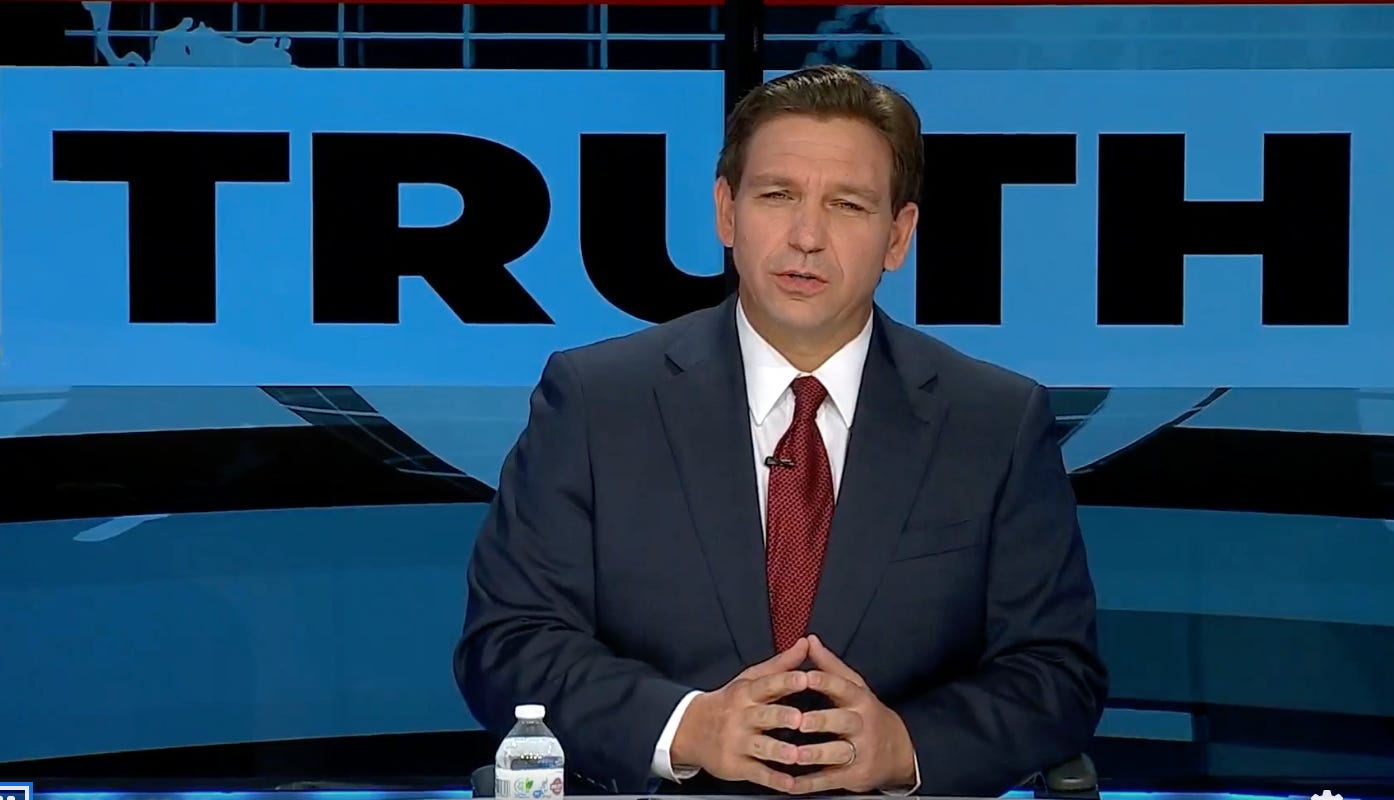 The episode is a case study in how DeSantis, who is widely expected to run for President, has cultivated a network of sympathetic conservative news organizations that he and his strategists use to promote the Governor — and attack his opponents.
And DeSantis is building this cheerleading machine even as he uses his powers as Governor to weaken legitimate journalism.
Separate records show that the DeSantis administration was directly involved in recent legislation that allowed cities, counties and towns to stop publishing legal notices in local newspapers. Attorneys for the Governor are arguing in courts that DeSantis does not always need to comply with Florida's public-records laws.
And DeSantis hinted this week that he wants to make it easier to sue news organizations for libel and defamation — an idea the Governor has been quietly working on for at least a year.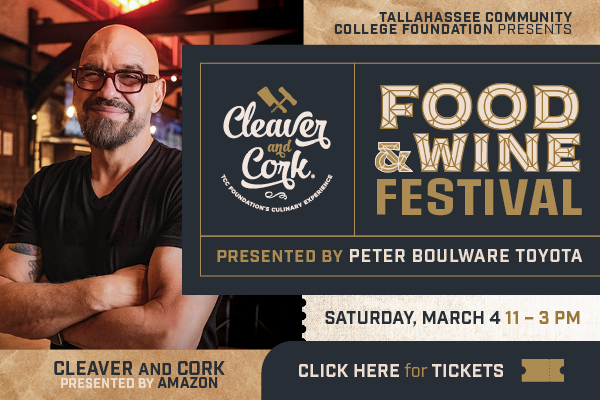 — DESANTISY LAND —
"GOP lawmakers follow Florida's lead with DeSantis copycat bills" via Tim Craig of The Washington Post — Wyoming's rugged terrain is almost a nation away, geographically and culturally, from the suburbs and swamps of Florida. But as Wyoming lawmakers meet for the Legislative Session, the influence of DeSantis is looming large over the state Capitol in Cheyenne. GOP lawmakers in the Equality State have introduced a proposal to ban references to sexual orientation or gender identity in kindergarten through third grade, replicating chunks of a controversial law that DeSantis implemented in Florida. A separate Republican-sponsored bill would hold librarians and teachers criminally liable should a student be exposed to obscene reading materials, also taking a cue from DeSantis' agenda some 2,000 miles away.
"Poll: Donald Trump beats DeSantis in 2024 Primary — if Nikki Haley is spoiler" via Caleb Howe of Mediaite — In the 2024 GOP Primary, DeSantis beats Trump in a head-to-head matchup, but loses when former Gov. Haley is added in a new YouGov poll on the hypothetical contests. Trump has recently unloaded full force on Florida's popular Governor and rising GOP contender but has been more muted in criticism of Haley, another likely rival. In fact, he (sort of) encouraged her to run, backhanded though it may have been. And that could be because, like in 2016, Trump benefits by splitting the anti-Trump vote. According to the poll, DeSantis earns 45% to Trump's 41% in a head-to-head, but with Haley added as an option Trump rockets to a 38%-35% lead over DeSantis. Haley, who served as an Ambassador during the Trump administration, polled 11%.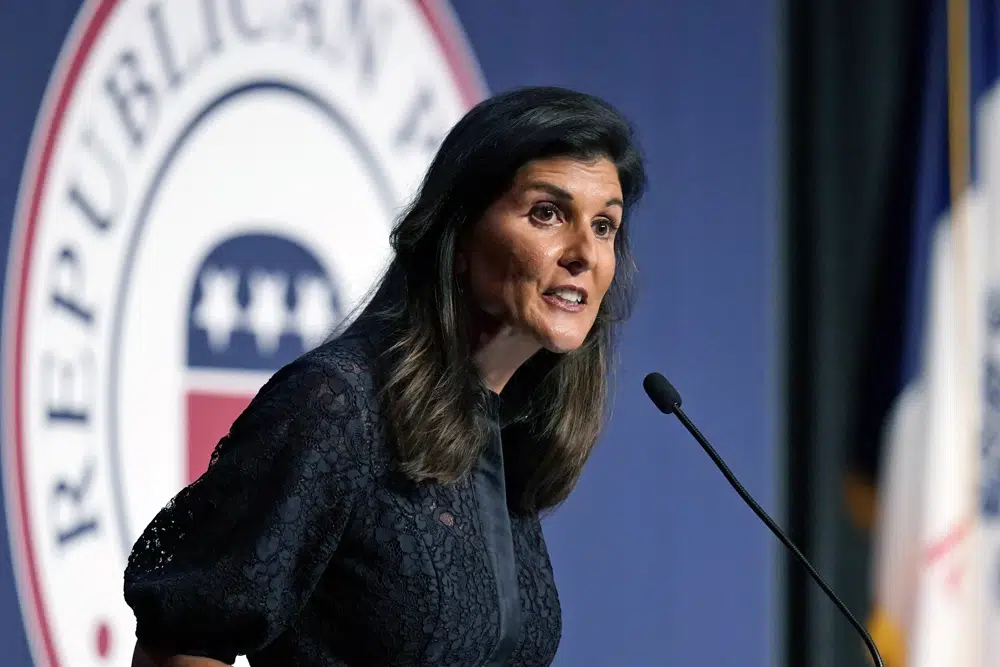 "The two questions that will decide DeSantis' likely 2024 bid" via Philip Bump of The Washington Post — Technically, the only candidate for the Republican presidential nomination in 2024 is the same guy the party nominated in each of the last two contests: Trump. But the line between "actually declared candidate" and "a person very obviously running for the position" is drawn in only the lightest pencil, so we have a decent sense of what the field might end up looking like. Can DeSantis preserve his position as the anti-Trump candidate until the voting begins? Can DeSantis weather the storm of attacks that have already started to form?
"'Sorry, Ron, you're No. 2': Chris Sununu says he's the top dog among conservative Governors" via Kelly Garrity of POLITICO — Sununu, the New Hampshire Governor and potential 2024 candidate, has developed a profile as a center-right alternative to Trump. On Thursday, he pushed back on that perception while taking a swipe at another prominent likely 2024 hopeful: DeSantis. Sununu, known for being outspoken against Trump, tried to shed the moderate label he's earned. "I'm ranked the most fiscally conservative Governor in the country," Sununu, who is considering a 2024 presidential bid said. "I'm No. 1 in personal freedoms. Sorry, Ron, you're No. 2," he added, a jab at DeSantis considered a front-runner for the 2024 Republican presidential nomination.
—"Mulling 2024, DeSantis is on Sununu's mind" via A.G. Gancarski of Florida Politics
"Scott wants 'better understanding' of Ron DeSantis' Disney government changes" via A.G. Gancarski of Florida Politics — Florida's former Governor would like more details on changes DeSantis is spearheading on Disney's unique governance structure. Among his specific questions: what really will change, and how will local governments be protected? Just hours after the Florida House passed HB-9B, legislation that materially alters the Reedy Creek Improvement District approved originally back in 1967, U.S. Sen. Scott was asked about the changes on the Guy Benson Show. Scott, who has spent most of the day stoking a feud with Joe Biden, noted that he hadn't "seen the bill."
"Florida school district pulls children's book about Roberto Clemente off shelves" via Tom Fontaine of Trib Live — A large Florida school district has pulled an illustrated children's biography of Pittsburgh Pirates legend Clemente off its shelves to decide whether it is "developmentally appropriate for student use." Duval County Public Schools, which includes the city of Jacksonville, said in a news release it is "taking further steps to comply with Florida laws on library books." "Roberto Clemente: The Pride of the Pittsburgh Pirates," a 2005 book by Dormont's Jonah Winter, is a 32-page book that references racism Clemente sometimes endured.
😂 — "LEAKED EXCLUSIVE: DeSantis' totally real journalism course documents" via Naomi Feinstein of the Miami New Times — We contacted our most disreputable, dishonest, disloyal sources within the Florida Department of (Dis)Education, who revealed DeSantis' plans to promote — nay mandate — his vision of ethical journalism in Florida. Word has it that DeSantis will be issuing an executive order outlawing all existing journalism classes and creating a new mandatory course for incoming J-school students at Florida state universities, which will teach the correct, non-ideological principles of news reporting. The course, titled "Journalism 101: Reporting the Right Way," will be taught by two of the state's most renowned journalism experts: DeSantis himself and assistant professor Christina Pushaw, the Governor's "Director of Rapid Response." Through sleepless nights and sticky backroom dealings with various shadowy figures, we got our hands on a leaked copy of the mandatory DeSantis course syllabus. Prepare to be schooled, Ronny-style.
"Florida Senate permitless carry bill proposes expanding Parkland school safety moves" via Romy Ellenbogen of the Tampa Bay Times — The Senate now has its version of a bill that would allow Floridians to carry concealed firearms without a permit or training, but unlike the House bill, this one includes several provisions aimed at continuing to make schools safer from shooters. The measure, filed Thursday by Sen. Jay Collins was billed by the Senate President's office as a "robust public safety package." It would establish a standard process for handling student behavioral threats, create a Florida-based data portal to report threat information statewide and expand the program that allows School District employees to carry firearms on campus.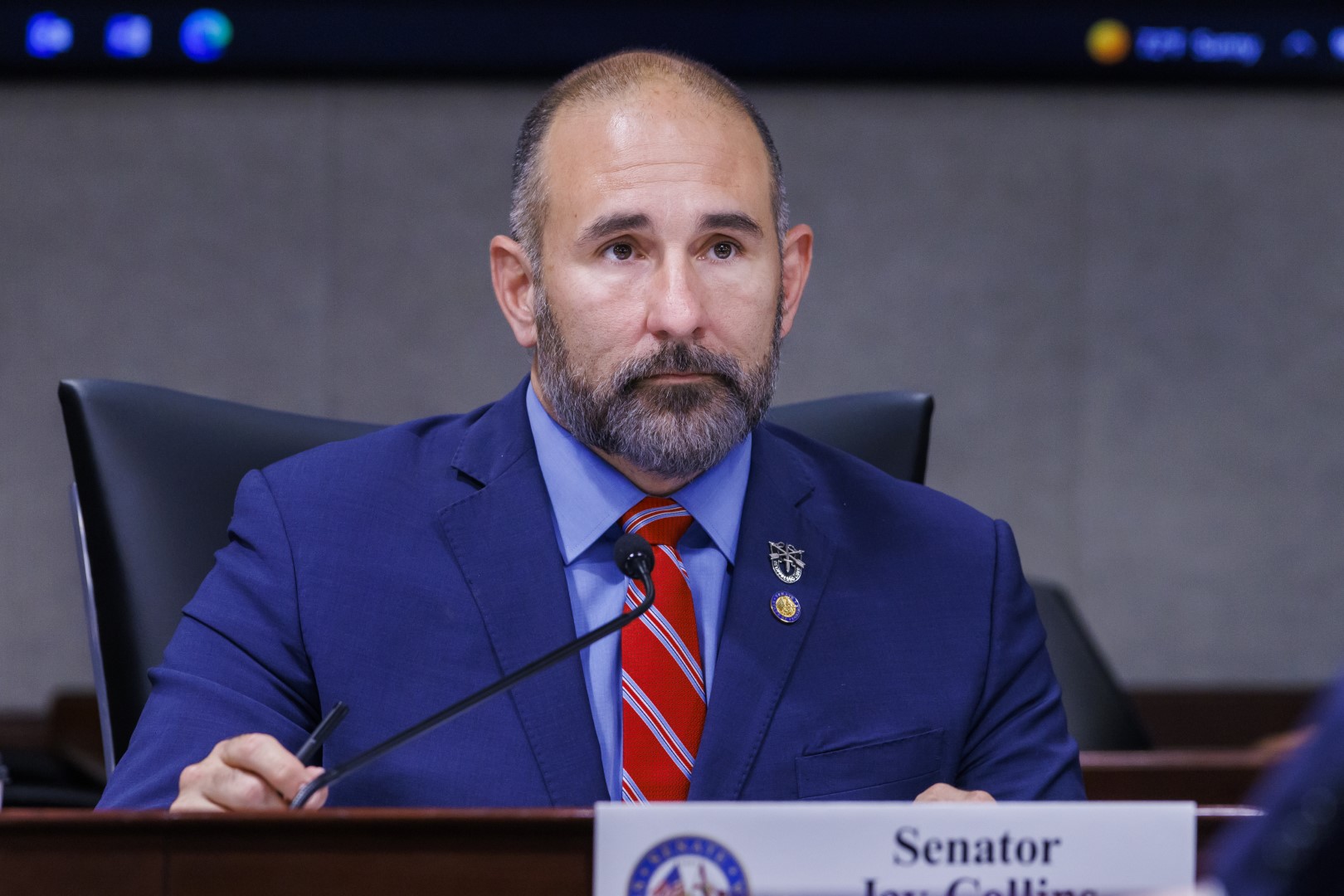 "House approves plan to give DeSantis new power over Disney" via Steve Contorno of CNN — Under a fast-tracked bill that could be headed to the Republican Governor's desk by the end of the week, the state would take over the Reedy Creek Improvement District, the 55-year-old government body that has effectively given Disney control over the land around its Orlando-area theme parks. The district's existing board, made up of individuals with close ties to Disney, would be replaced by a five-member board hand-picked by DeSantis. The state House, where Republicans hold a supermajority, passed the measure on an 82-31 vote.
"Migrant flights bill cleared for House vote" via Jacob Ogles of Florida Politics — The House is ready to vote on a controversial bill authorizing migrant flights from around the country. "We are creating a beautiful program to help individuals who want to go to a sanctuary city to receive free airfare and get the trip that they want," said Rep. John Snyder, the bill's sponsor. The House picked up a Senate bill (SB 6B) passed Wednesday. While House members have dealt with a number of Democratic amendments, rejecting them all, a vote was put off until later in an ongoing Special Session. The House expects to hold a vote around 10 a.m. Friday.
"Florida House votes 113-0 to effectively repeal name, image, likeness law" via Matt Baker of the Tampa Bay Times — The Florida House of Representatives quickly approved a bill Thursday that would effectively repeal the state's name, image and likeness (NIL) law. The 113-0 vote during the Special Session was uneventful and without public objection. The bill, HB 7B, next moves to the Senate, where it's also expected to face little opposition. "This bill," its sponsor, Rep. Chip LaMarca, said, "will allow Florida to remain competitive with every other state that our collegiate athletes compete against while ensuring that we prepare them for their future, possible opportunities and most importantly, the tools to make them successful in promoting their individual brand — their name, image and likeness."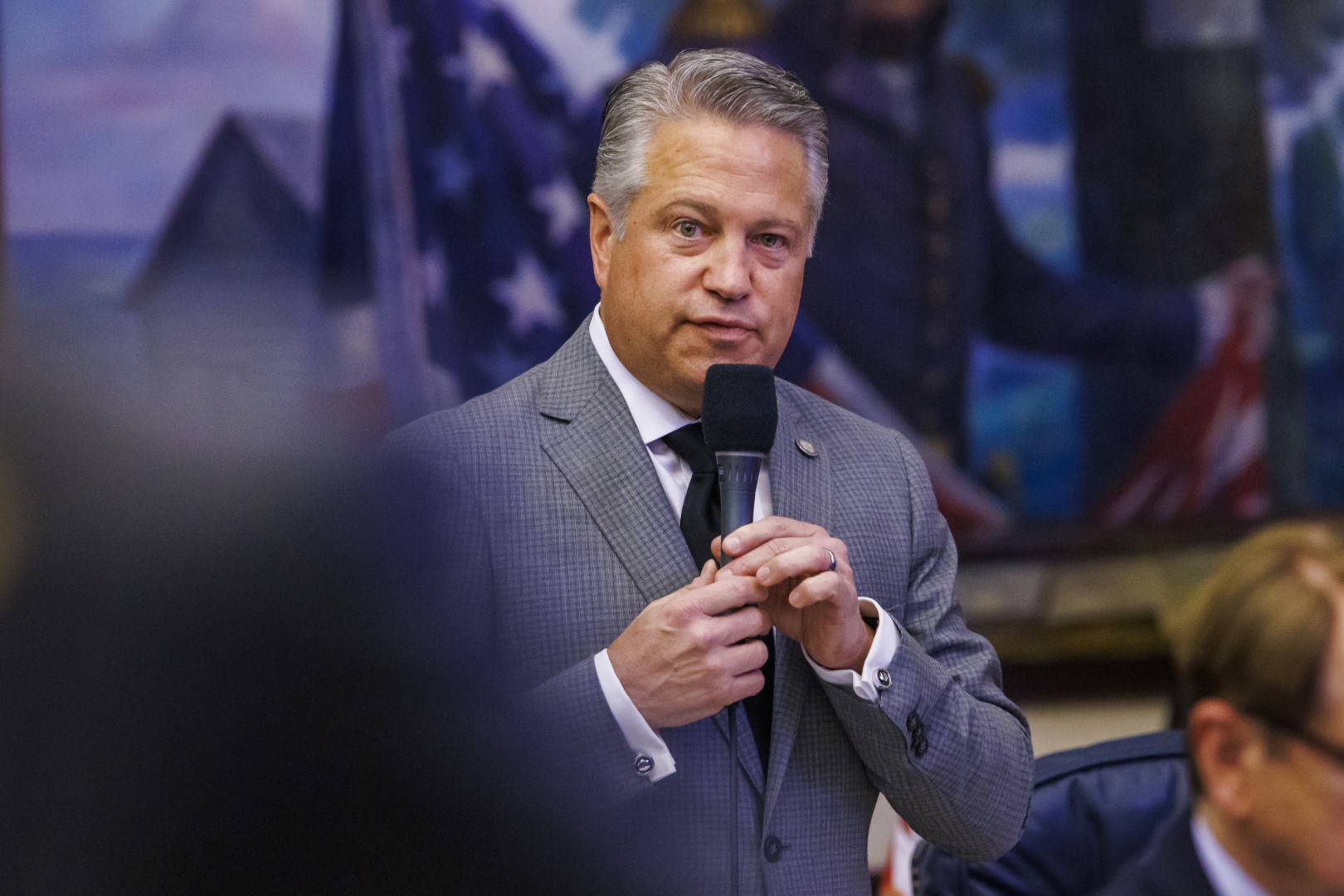 "Legislature prepares to budget another $700M to help with hurricane recovery" via Jacob Ogles of Florida Politics — The Legislature is poised to approve $700 million in additional Hurricane Ian recovery spending. "A lot of local governments impacted by Ian and by the hurricanes last year are going to need operational funds and have a gap," said Rep. Mike Giallombardo. The Cape Coral Republican hails from Lee County, where Hurricane Ian made landfall on Sept. 28 last year. The bill also covers rebuilding for areas affected by Hurricane Nicole, which struck Florida's east coast Nov. 7. The House took up legislation (SB 2B) a day after the measure won unanimous approval in the Senate. While the bill was not taken up for a vote in the House, Representatives put it in a posture to pass Friday.
"Bill allowing statewide prosecutor to take election cases ready for House vote" via Jacob Ogles of Florida Politics — The House is ready to vote on allowing a statewide prosecutor to pursue charges in many election-related crimes. The change in the law could come after the arrest of 20 people by Florida's new election police force. The bill (SB 4B) has been championed in the House by Rep. Juan Fernandez-Barquin. The House discussed the legislation on the floor a day after the Senate similarly passed the bill in the upper chamber. Representatives expect to vote on the bill Friday. Democrats have criticized the measure.
"Committee punches ticket on bill to make attacking defense attorneys, public defenders a felony" via Jesse Scheckner of Florida Politics — Defense attorney Eric Atria was in an Alachua County courtroom Nov. 15 when his client sucker punched him to have the case thrown out as a mistrial. In a phone call from jail afterward, Atria's assailant, a career criminal named Obadiah Dillard, giddily recounted the incident and played down the potential consequence. He reasoned the attack amounted to simple battery, a first-degree misdemeanor. "Fortunately for me, he cracked my skull right here," Atria said, pointing to the left side of his head.
— MORE LEGISLATIVE —
"Bill helping exonerated prisoners get paid clears first committee in years" via Jesse Scheckner of Florida Politics — The House Criminal Justice Subcommittee is advancing legislation (HB 43) easing the process by which wrongly convicted people can get paid for the years they lost. The move marked the first time since 2020 that a version of the legislation received a committee hearing. Florida law provides that a wrongly convicted person is eligible for $50,000 for each year they spend behind bars. But for 17 such people, who spent a combined 270 in prison, that compensation has been out of reach due to two barriers the bill would lower.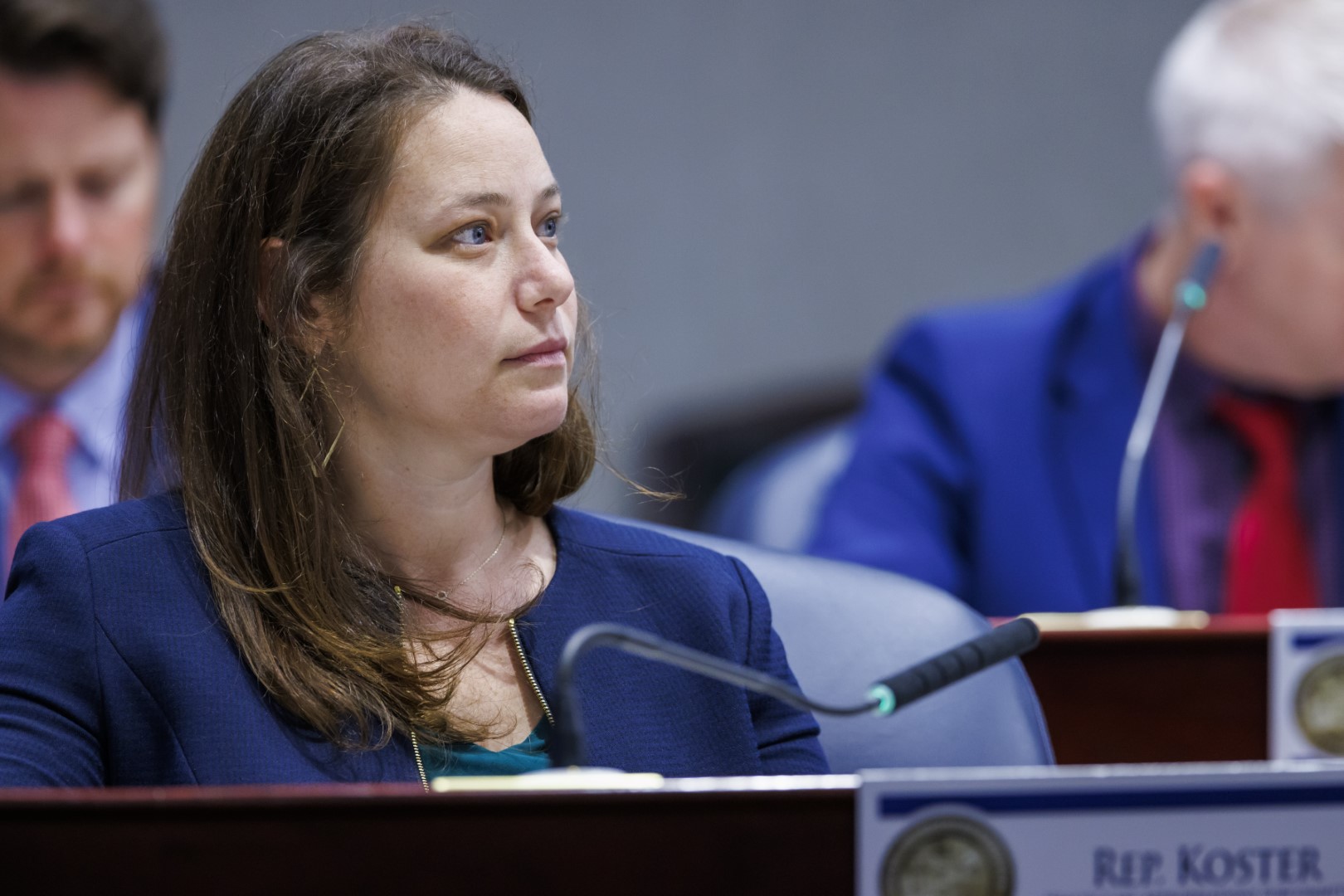 "Florida considers expanding insurance fraud squads" via Jacob Ogles of Florida Politics — Florida could soon dispatch another team of insurance fraud investigators. Officials from DeSantis' staff presented budget details in a House State Administration & Technology Appropriations Subcommittee, including boosting investigators of insurance fraud. The presentation from the Department of Financial Services included requests for $1.6 million in investigative response equipment, prompting some conversation about the need. "Right now, the Department has two property and casualty homeowners' insurance fraud squads, and they are doing a good job finding fraud and referring it for prosecution," Laurie Grasel, policy coordinator of the general government unit within the Governor's Office of Policy and Budget, said. "This is for a third fraud agency."
"Legislation might help save endangered Black cemetery" via Anne Geggis of Florida Politics — Supporters fighting to keep a historically Black cemetery in Pompano Beach intact recently lost a round in court. Their hopes now lie in a court appeal as well as legislation that could help restore the cemetery. Westview Cemetery was founded in 1952 when segregation laws kept races separate, even in death. A donated 15-acre parcel given to Black area churches formed the basis for a cemetery association. And, at the time, it was the only dedicated place where Black people in Pompano Beach could be buried. Fast forward to 2021, though, and the cemetery association's board of trustees decided it was in the best interest of the cemetery to sell off what the board said is an unused 4.5-acre portion.
"Bill giving Floridians a leg up on state park reservations moving through House" via Wes Wolfe of Florida Politics — Efforts are on the move in the House to give Florida residents a jump on state park reservations. Presently, the Florida state parks reservation system opens 11 months out from any given day in the future. House Bill 109 gives Floridians an extra month, with availability beginning 12 months out. A state resident who would like to take advantage of the month's early access, should the bill pass, would have to confirm their status by providing a valid Florida driver's license number or the identification number from a Florida ID card. The same ID would need to be shown at check-in at the campsite.
"Doug Broxson endorses Frank white as SD 1 successor" via Florida Politics — Sen. Broxson is endorsing former Rep. White as his successor in Senate District 1. "Frank white is the proven conservative Northwest Florida needs fighting for our shared values in the Florida Senate. Frank is committed to the rule of law, to protecting our children and to ensuring Floridians have access to great jobs," Broxson said. "I endorse Frank white for Senate because I know Frank will continue to fight for our families, our businesses and to keep Florida free."
'Privacy. Period!' celebrates FHSAA's about-face — The founder of the "Privacy. Period!" campaign issued a statement thanking the Florida High School Athletic Association's Board of Directors after it reversed course on a controversial rule requiring student-athletes answer questions about their menstrual histories. "I commend the Florida High School Athletic Association Board of Directors for the action they took today," Jenn Meale Poggie said. "Requiring reporting on teenage girls' menstrual cycles on an athletic form is a complete violation of privacy. No female athlete in Florida — or anywhere else — should have to disclose this deeply personal information to an athletic department. Conversations about young girls' menstrual cycles are private and should remain among the girls, their parents and their physicians. Period."
Anna Eskamani slams 'hostile takeover' of Reedy Creek — Orlando Democratic Rep. Eskamani said House Republicans rubber-stamped a "hostile takeover" of Reedy Creek when they voted to approve legislation setting up a new board made up of gubernatorial appointees. "Florida House Republicans just approved the hostile takeover of Reedy Creek while admitting that the district still keeps all of the same tax perks. Surprise, surprise all of the talk about corporate accountability was not only performance but an attempt to disguise the true intent of this bill: to punish Disney for defending LGBTQ+ people," she said. "It also sends a chilling effect to businesses and private citizens across Florida that if you publicly oppose the Governor you will be punished. It's a sad day for freedom of speech in the so-called 'free' state of Florida."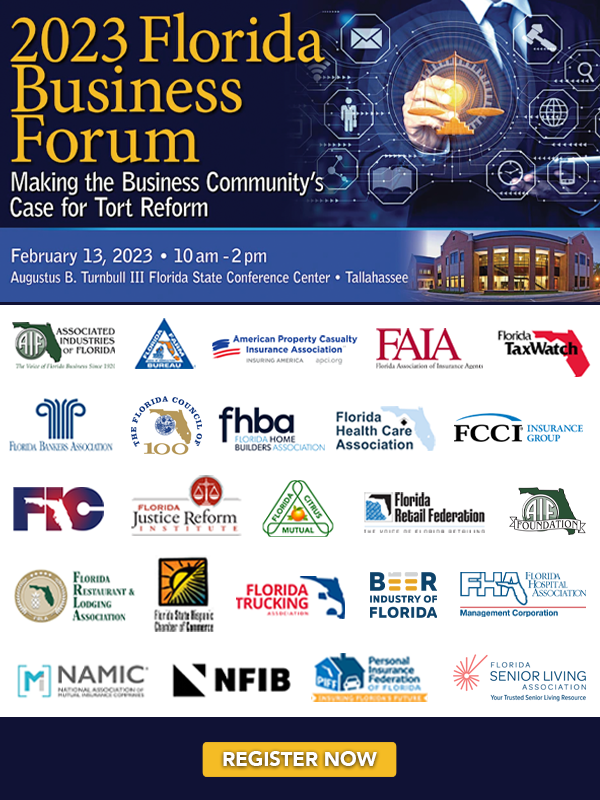 — LEG. SKED. —
Assignment editors — House Speaker Paul Renner, joined by Reps. Dan Daley, Fernandez-Barquin, Giallombardo, Fred Hawkins, LaMarca, Jason Shoaf and John Snyder, will hold a media availability ahead of the House Session: 9 a.m., Fourth Floor Rotunda.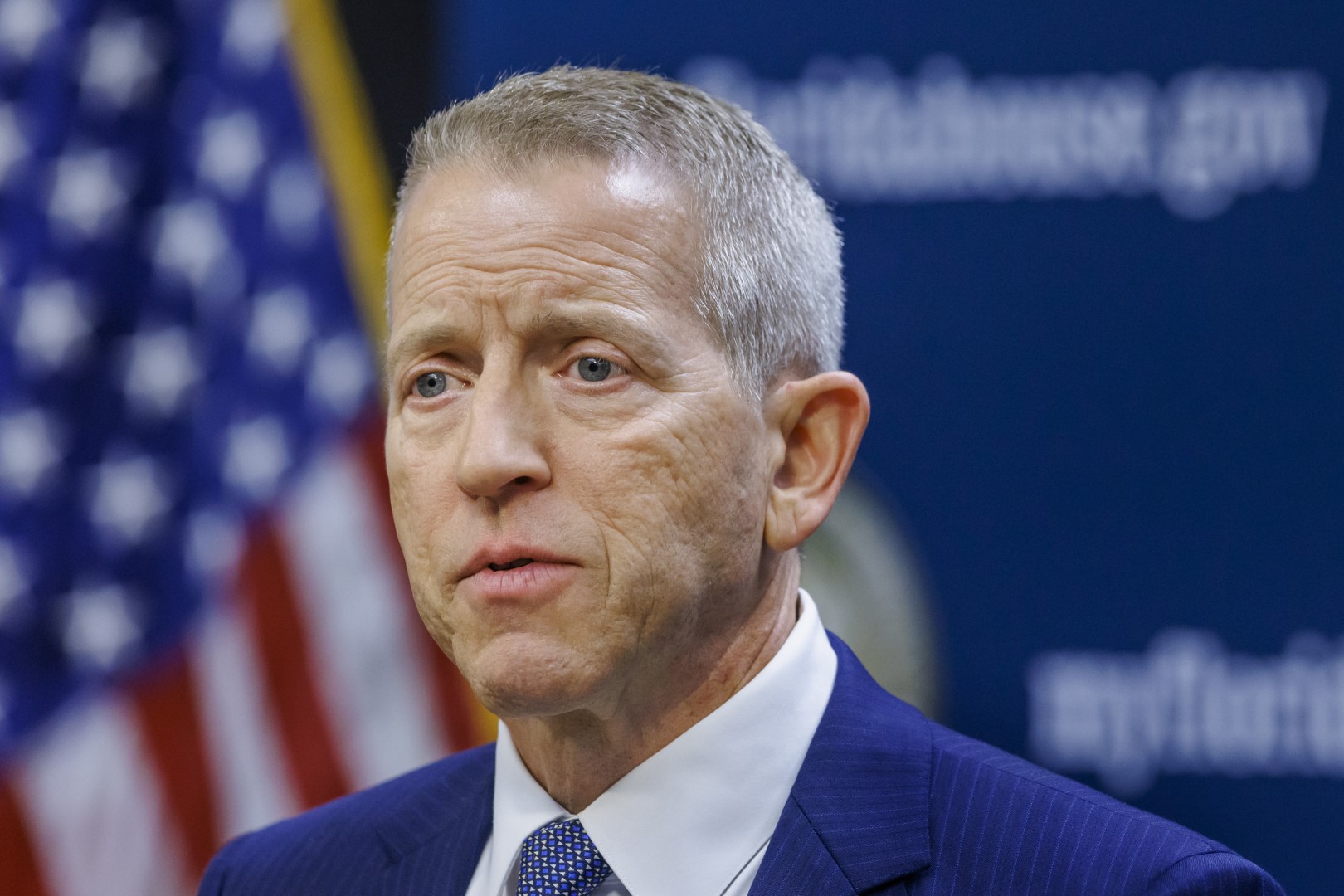 — The Senate Rules Committee meets to discuss bills filed for the Special Legislative Session: 9 a.m., Room 412, Knott Building.
— The House convenes a Floor Session: 10 a.m., House Chamber, The Capitol.
— The Senate convenes a Floor Session: 1 p.m., Senate Chamber, The Capitol.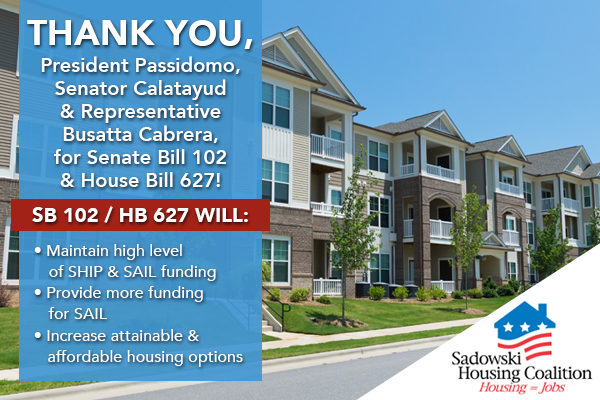 — STATEWIDE —
"Delray Beach man arrested in DeSantis roundup enters plea deal in voter fraud case, sentenced to probation" via Angie DiMichele of the South Florida Sun-Sentinel — One of the 20 felons arrested in August by Gov. DeSantis' Office of Election Crimes and Security for illegal voting entered a plea agreement with statewide prosecutors this week. Luis Villaran, 64, of Delray Beach, pleaded guilty to charges of false affirmation and voting as an unqualified elector, both third-degree felonies punishable by up to 10 years in prison. He was sentenced to time served — one day in jail — and six months of probation. Villaran must pay a total of $1,500 for prosecution and investigation costs by Aug. 8, according to court records. Failure to pay could result in the debt being sent to collections, Villaran's driver's license being suspended or his arrest.
"Officials had repeated contact with College Board over African American studies" via Dana Goldstein, Stephanie Saul and Anemona Hartocollis of The New York Times — While the College Board was developing its first Advanced Placement course in African American studies, the group was in repeated contact with the administration of DeSantis, often discussing course concepts that the state said it found objectionable. When the final course guidelines were released last week, the College Board had removed or significantly reduced the presence of many of those concepts, like intersectionality, mass incarceration, reparations, and the Black Lives Matter movement, though it said that political pressure played no role in the changes. The specifics about the discussions, over the course of a year, were outlined in a Feb. 7 letter from the Florida Department of Education to the College Board.
"Paul Renner appoints Robert Brackett to RPOF State Executive Committee" via Florida Politics — Renner is appointing Rep. Brackett to the Florida State Executive Committee of the Republican Party of Florida. "I am honored to accept this appointment to the Florida State Executive Committee," Brackett said. "With the new year underway, I look forward to representing the Republican Party of Florida and fighting for the issues that matter." Brackett is a first-term lawmaker representing Indian River County and part of Brevard County in the new House District 34.
"Florida fines WESH $10K for requiring COVID-19 vaccine at congressional debate" via Steven Lemongello of the Orlando Sentinel — The Florida Department of Health fined TV station WESH-Channel 2 in Orlando $10,000 for barring a GOP candidate and a staffer from a debate because of the station's COVID-19 vaccine requirement. The agency sent a letter to the station Monday informing it of the fine, which it said was for two violations of the state's ban on vaccine mandates. According to the DOH, GOP congressional candidate Scotty Moore and a campaign staffer were denied entry by the television station in September to a debate against U.S. Rep. Darren Soto, a Kissimmee Democrat, because they did not show proof of vaccination. The debate was ultimately canceled.
"Judges arbitrarily denied minors' requests for abortions last year, report finds" via Caroline Catherman of the Orlando Sentinel — The Human Rights Watch released a report suggesting that when a child's ability to get an abortion is left up to Florida courts, the decision may just come down to luck. "Court records confirm that young people face judges with the power to make highly subjective determinations on their maturity and interests," the report reads. " … Lawyers who have represented young people in these cases talk about how a young person's clothing, their posture, or their manner of speaking can influence a judge's decision."
Happening today:
— The Florida Board of Physical Therapy meets: 8 a.m., Hotel Indigo Jacksonville-Deerwood Park, 9840 Tapestry Park Circle, Jacksonville.
— The Florida Rehabilitation Council for the Blind meets in Broward County: 8:30 a.m., Hotel Dello Fort Lauderdale Airport, Tapestry Collection by Hilton, 28 South Federal Highway, Dania Beach. Number: (850) 583-5063. Code: 582394835
— The state Acquisition and Restoration Council meets to work on land-conservation issues: 9 a.m., Department of Environmental Protection, Marjory Stoneman Douglas Building, 3900 Commonwealth Blvd., Tallahassee. Details here.
— The Revenue Estimating Conference meets to estimate the potential costs of legislation: 9 a.m., Room 117, Knott Building, The Capitol.
— The Florida Board of Optometry meets: 9 a.m. Details here.
— The Board of Governors of the Florida Medical Malpractice Joint Underwriting Association meet: 9 a.m., Opel Key Hotel, 245 Front St., Key West.
— The Florida Housing Finance Corp. Board of Directors meets to discuss the appointment of a new executive director: 10 a.m., Fort Lauderdale Marriott North, 6650 North Andrews Ave., Fort Lauderdale.
— The Miami Area Refugee Task Force meets: 10 a.m., Information at myflfamilies.com.
— The Demographic Estimating Conference meets for an update: 1:30 p.m., Room 117, Knott Building, The Capitol.
State candidates and political committees have a Friday deadline for filing reports on finance activity through Jan. 31.
Happening Saturday — Former First Lady Laura Bush will speak during an event at Florida Atlantic University: 4 p.m., Florida Atlantic University, Boca Raton Campus, Carole and Barry Kaye Auditorium, Boca Raton.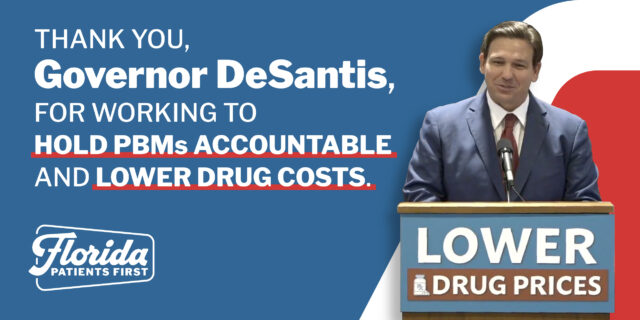 — D.C. MATTERS —
"Focused on 2024, Joe Biden sees opportunity in GOP-held Florida" via The Associated Press — With an eye toward the 2024 campaign, Biden ventured to Florida, a state defined by its growing retiree population and status as the unofficial headquarters of the Republican Party. The President sees a chance to use Social Security and Medicare to drive a wedge between GOP lawmakers and their base of older voters who rely on these government programs for income and health insurance. Biden is trying to lay the groundwork for an expected reelection campaign announcement this spring.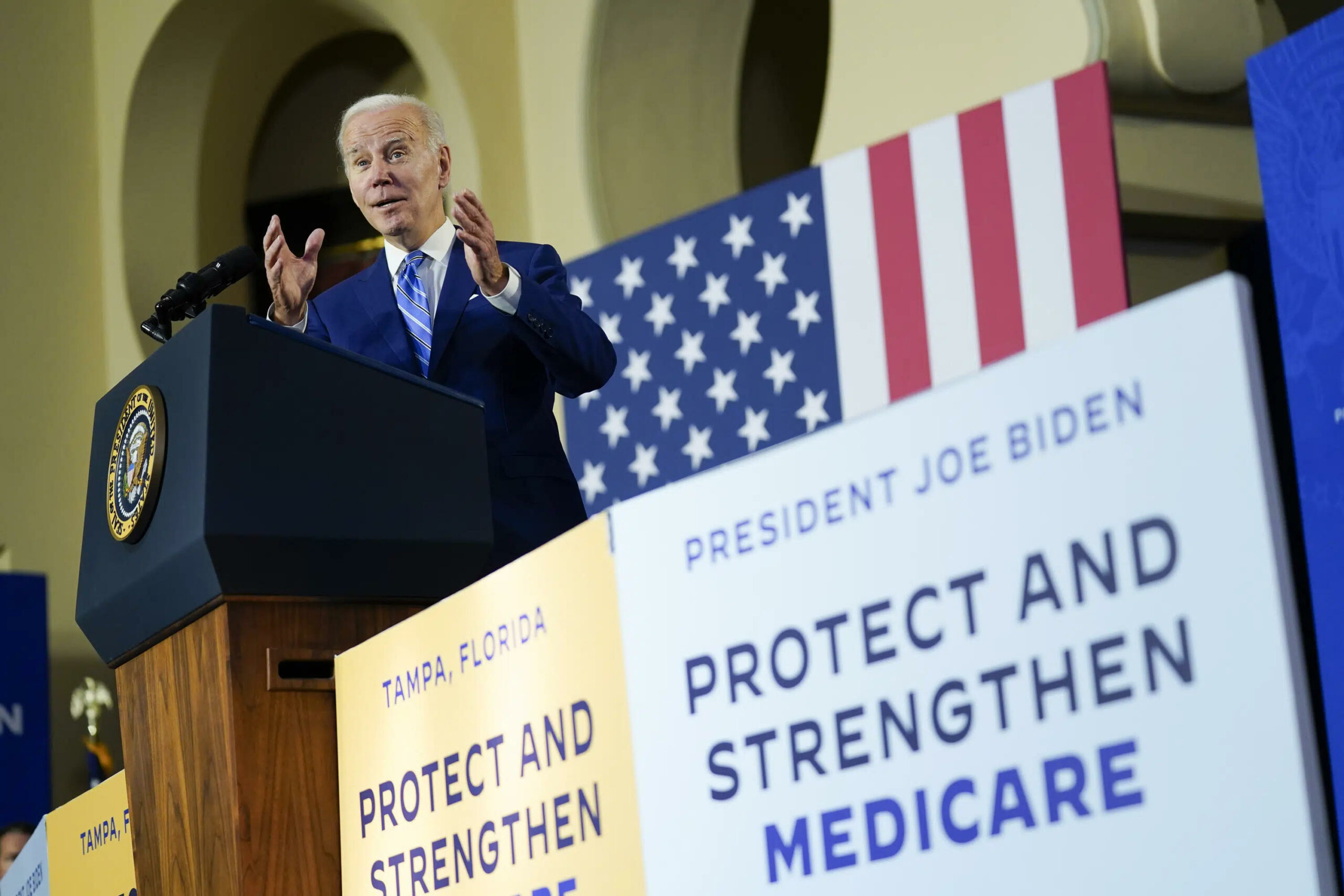 "Biden tweaks DeSantis, Rick Scott in Tampa remarks" via A.G. Gancarski of Florida Politics — During remarks in Tampa, the President disparaged both the Senator who continues to feud with him over entitlement programs and the Governor who talks up his ongoing "fight" with the President routinely at news conferences. For Scott, the President's words continued recent recriminations that ranged from allusions to Scott's "12-point plan to rescue America" at the State of the Union, to more pointed put-downs and distribution of Scott's policy pamphlet at the Tampa speech. Scott is calling Biden is a "tax cheat" who should "resign" in an ad running in the Tampa market. For DeSantis, Biden also had some choice words. "Only 11 states, including Florida, said, 'No, no, no, we don't want Medicaid.' No, I'm serious. Over 1.1 million people in Florida would be eligible for Medicaid if Gov. DeSantis just said, 'I agree to expand it.'"
"Biden's fentanyl position sparks criticism from 2 sides" via Geoff Mulvihill of The Associated Press — Biden's calls in his State of the Union speech for strong criminal penalties in response to soaring deaths linked to the potent opioid fentanyl are being rebuked by harm reduction advocates who say that approach could make the problem worse, even as some in Congress jeered the comments and blamed the Democrat's border policies for deepening the crisis. The reactions laid bare how preventing drug deaths touches on deep political, practical and philosophical differences even in addressing an unrelenting U.S. overdose crisis connected to more than 100,000 deaths a year.
"Biden's oil comments spark debate over energy production" via Matthew Daly of The Associated Press — Biden sparked a firestorm in energy circles when he said in Tuesday's State of the Union address that the United States will need oil "for at least another decade.″ Republicans in the House chamber laughed in derision at Biden's off-the-cuff remark, which was not in his scripted speech. GOP lawmakers accused the Democratic president of refusing to accept reality and "living in a green hallucination," as Sen. Steve Daines put it. "President Biden implied tonight America would not produce oil beyond the next decade. If you believe that, you have missed a lot and live in a dream world. God help America," Sen. Lindsey Graham said in a tweet.
"Scott slams 'pretty petty' Mitch McConnell after committee assignment snub" via A.G. Gancarski of Florida Politics — The Senator took to Fox News Channel's "America's Newsroom" to describe McConnell as "pretty petty" for removing him from the Senate's Commerce Committee. "He just kicked me off a committee," Scott groused. "So that was pretty petty." "I'd been on the Committee for four years. I probably ran the biggest business of anybody that's served in the Senate. I was Governor of the third biggest state in the country, the third biggest economy in the country, and I got kicked off Commerce," he continued. "But I've got a relationship with Ted Cruz, who's a ranking member. I'll continue to work on all the issues that I need to work on Commerce." Scott has complained about the move to remove him from Commerce as retributive, while McConnell denies "reprisal" or "animus" drove the omission.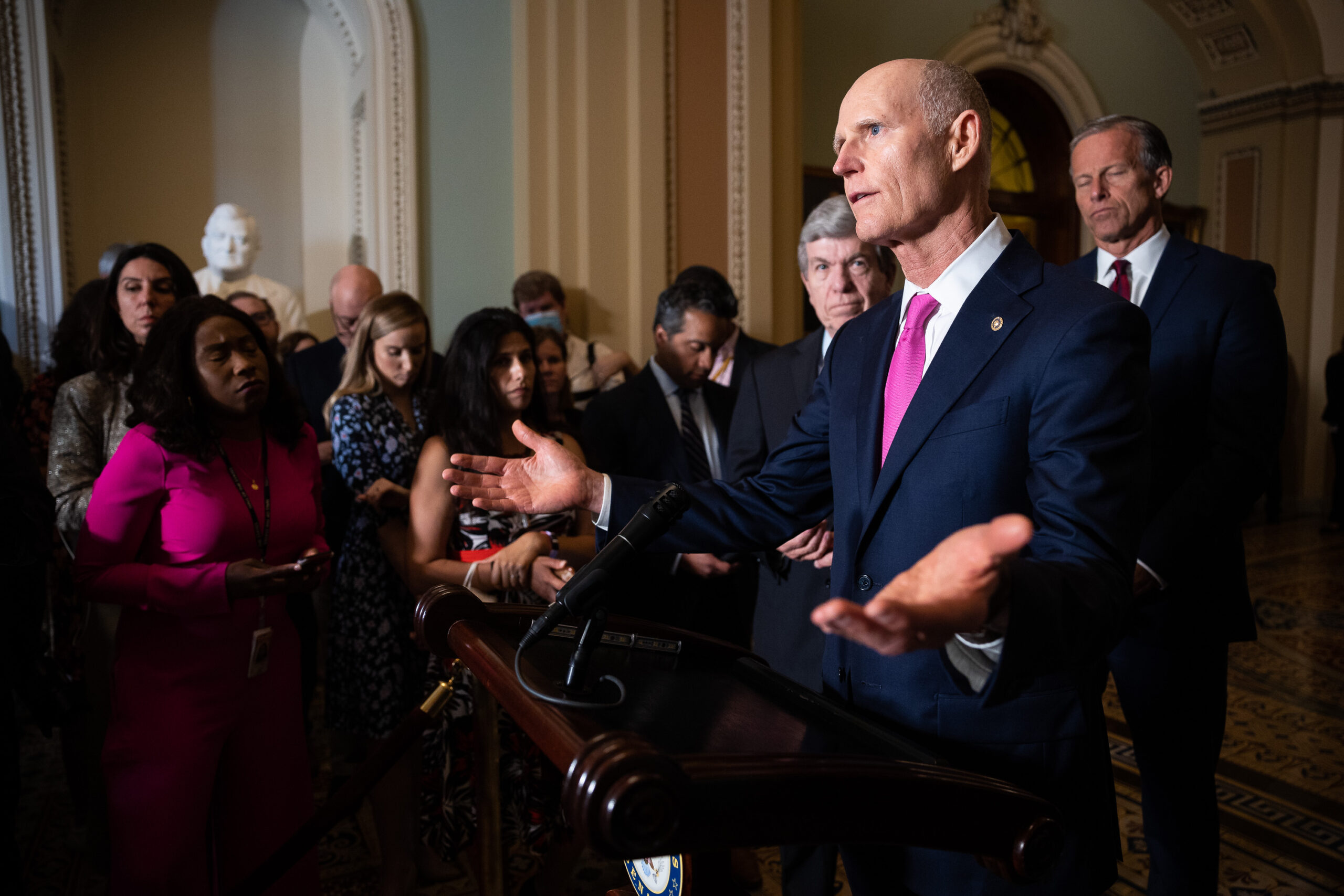 "Scott interview with CNN's Kaitlan Collins goes sideways" via A.G. Gancarski of Florida Politics — Scott got ample time for an interview on CNN, but the nearly 12-minute segment proved ineffective for the Senator at best. The interrogation by Collins found the Senator fulminating about everything from policy proposals made by then-Sen. Biden in the 1970s to comments made by CNN host Jake Tapper. For Scott, the CNN segment was the latest indication of struggles to get talking points over with a non-ideological, mainstream audience. Biden brandishing a pamphlet during a speech featuring proposals from Scott's plan to "Rescue America," Scott contended that "nobody believes that I want to cut Medicare or Social Security, I've never said it," in reference to Collins' questions about the plan urging a "review" of all federal programs, including these bedrock entitlements. "That's not true, Senator," Collins said.
"'They're getting rid of conservative views': Scott redoubles Newsmax defense" via A.G. Gancarski of Florida Politics — Scott agrees that dropping them from cable carriage was tantamount to "suppressing" the channel's views. The Senator made the comments on The Record with Greta Van Susteren, where he was asked yet again to weigh in on DirecTV's decision to drop the channel due to not wanting to pay fees to air it. Even though the network streams on YouTube (where the interview was aired in real time Wednesday evening), Scott continues to contend that "it sure seems like" the decision to drop the conservative network was intended to stifle its content. "Newsmax has really built a great channel. A great platform. They, you know, they get their views out there. They do a great job. You know, DirecTV, AT&T, they've got to look at, treat everybody fairly," Scott contended.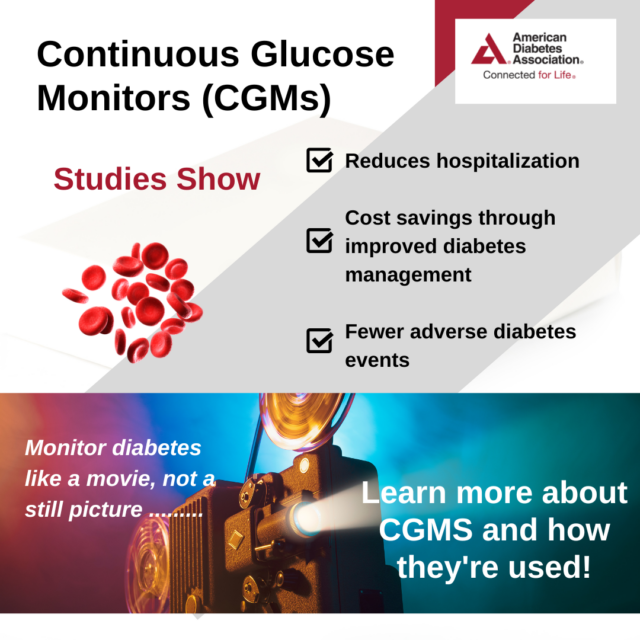 — EPILOGUE TRUMP —
"Mike Pence receives subpoena from prosecutors examining Trump's role in Jan. 6" via Josh Dawsey and Perry Stein of The Washington Post — Pence received a subpoena from the special counsel investigating key aspects of the sprawling probe into the Jan. 6, 2021, attack on the U.S. Capitol and Trump's efforts to overturn the election. Jack Smith, the special counsel appointed by Attorney General Merrick Garland to lead the day-to-day operations of the investigation, is also heading a separate criminal probe into Trump's possible mishandling of classified documents at his Florida home. The Pence subpoena is related to Jan. 6.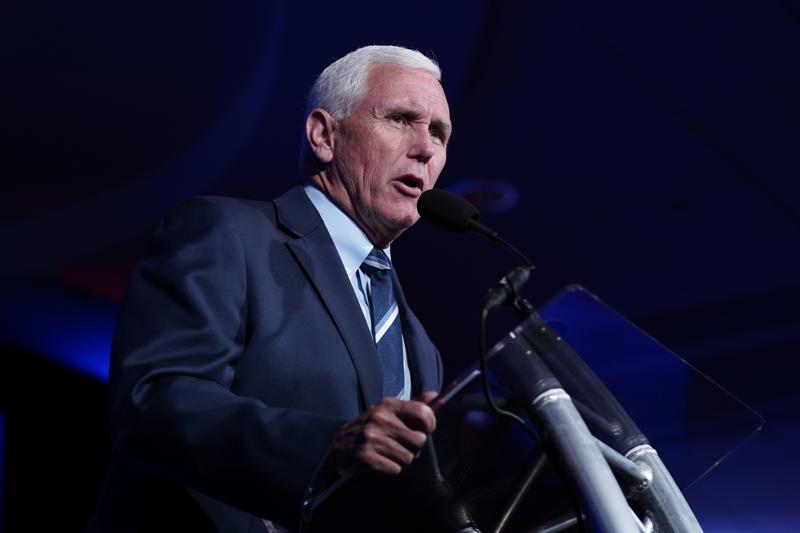 "Why Trump may not be Haley's biggest obstacle" via Natalie Allison of POLITICO — Haley is set to formally launch a bid Tuesday, making her the second candidate to do so ahead of the 2024 contest. What awaits in her home state is a heap of political uncertainty, even as she remains one of the most popular Republicans here. Trump has already swallowed up a handful of prominent endorsements from South Carolina political royalty. The possibility that Sen. Tim Scott, a fellow South Carolinian, could launch a campaign is perhaps the trickiest hurdle for Haley to navigate. They have shared advisers, donors and allies.
"Jason Miller joins Trump's 2024 campaign" via Stephen Neukam of The Hill — Miller, a longtime adviser to Trump, is joining the Trump campaign as the former president assembles a team for his 2024 White House bid. Miller worked on both Trump's 2016 and 2020 campaigns. He will provide the campaign with strategic guidance, playing a similar role to that he played in previous election cycles. "It was always a matter of when and not if I returned to help re-elect President Trump in 2024, and seeing the current state of the country under Joe Biden I couldn't remain sidelined any longer," Miller said in a statement.
"Trump aide-turned-critic warns that DeSantis will 'implode' against Trump" via Justin Baragona of The Daily Beast — The View's Alyssa Farah Griffin asserted that DeSantis would quickly fold under the pressure of a heated GOP primary against Trump, adding that DeSantis will "implode" in the face of sustained attacks. "I think he will implode once Trump keeps going after him and going after him," Farah Griffin continued. "My sense is this … how ugly this got this quickly is kind of remarkable and spells for a very bad two years ahead. Like Trump went straight to 'You're a groomer,' like, maybe save that for June before the primary! This went ugly really fast!"
"Previous Chinese balloon incursions initially went undetected" via Julian E. Barnes, Helene Cooper and Edward Wong of The New York Times — The top military commander overseeing North American airspace said Monday that some previous incursions by Chinese spy balloons during the Trump administration were not detected in real time, and the Pentagon learned of them only later. "I will tell you that we did not detect those threats, and that's a domain awareness gap," said Gen. Glen D. VanHerck, the commander of the Pentagon's Northern Command. One explanation, multiple U.S. officials said, is that some previous incursions were initially classified as "unidentified aerial phenomena," Pentagon speak for UFOs.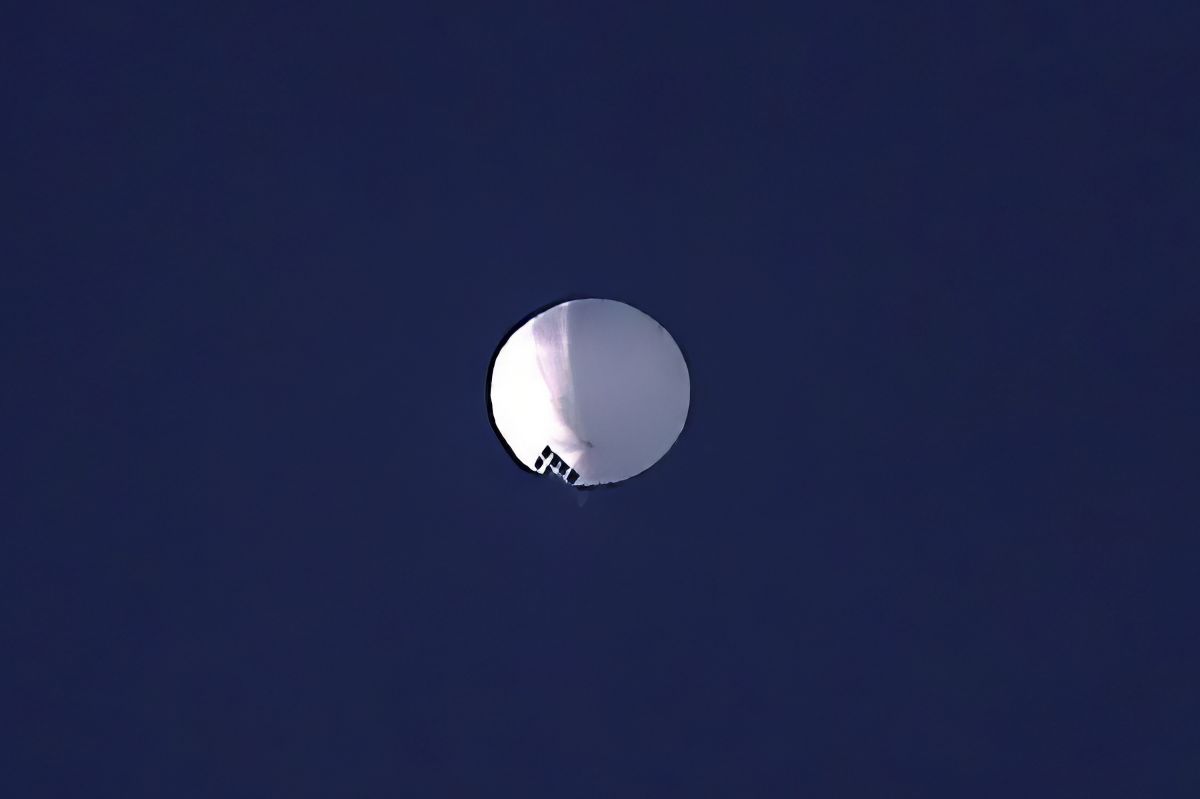 "Proud Boys sedition trial shows group keying off Trump comments" via Kyle Cheney of POLITICO — As Trump fought for his political life in the fall of 2020 and then attempted to subvert an election he lost, the Proud Boys confronted an identity crisis, fueled at every turn by Trump's words and actions. In private messages, revealed Thursday by prosecutors at a seditious conspiracy trial stemming from the Jan. 6 attack on the Capitol, members of the group discussed Trump's Sept. 29 debate-stage exhortation to the Proud Boys to "stand back and stand by" ahead of the November election. Some Proud Boy leaders, like Joe Biggs, one of five seditious conspiracy defendants, saw Trump's comment as a command to prepare to violently confront antifa.
"Trump can post on Facebook and Instagram again (If he feels like it)" via Margaret Hartmann of New York Magazine — Liberals, it's time to pretend you're going to delete your Facebook and Instagram accounts in protest once again: Trump is officially back on the two social- media platforms. Or rather, he officially could be back, if he felt like posting again, though he has yet to do so. On Thursday, Facebook and Instagram parent company Meta restored Trump's accounts, which were suspended shortly after the Jan. 6, 2021, attack on the Capitol. The Trump 2024 campaign did formally petition Meta to unblock him last month, but Trump was pretty rude about it, saying, "They need us more than we need them."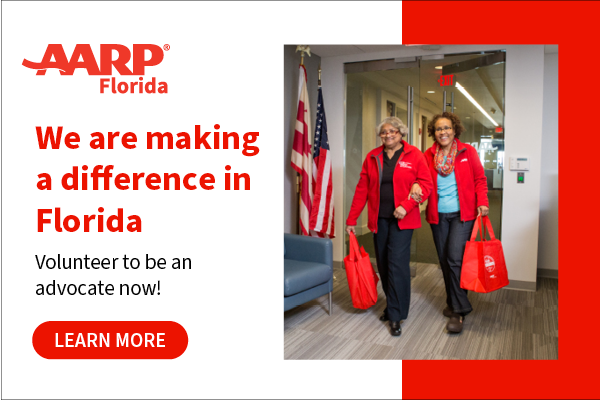 — LOCAL: S. FL —
"The Parkland 17: Events to honor victims of the Stoneman Douglas school shooting" via Kari Barnett of the South Florida Sun-Sentinel — The community will gather this month to honor the 17 people who died five years ago, on Feb. 14, 2018, at Marjory Stoneman Douglas High School in Parkland, and to show continued support for their families and survivors. While events have taken place at religious institutions, parks, schools and city facilities over the years, there is no permanent memorial for the victims. The Parkland 17 Memorial Foundation is working to change that. The nonprofit, which includes board members representing the victims' families, residents and government officials, recently launched a fundraising campaign to build and maintain a memorial in a preserve on the border of Coral Springs and Parkland.
"'Day of Service and Love' to mark five years since MSD shooting" via Anne Geggis of Florida Politics — On the day marking five years since shots rang out at Marjory Stoneman Douglas High School, it won't be a regular day for some 256,000 students attending Broward County public schools. And, for those in the country's sixth-largest school district, it won't be a Valentine's Day like any other school systems.' In honor of the 17 killed and the 17 others who were injured in one of the country's worst school shootings, Broward County schools will observe "A Day of Service and Love." It will also be an early release day after a 10:17 a.m. moment of reflection in honor of the victims.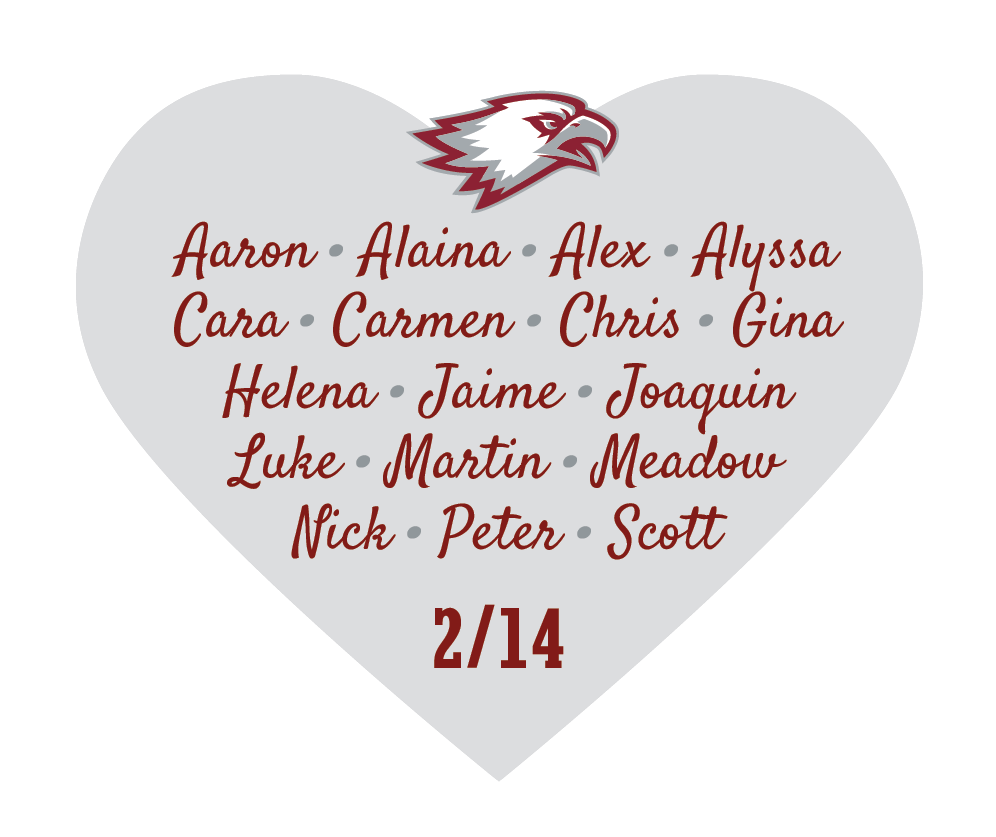 "Judge tosses lawsuit, says Miami-Dade Sheriff fight has to wait until after 2024 election" via Douglas Hanks of the Miami Herald — The constitutional fight over a future Miami-Dade County Sheriff's powers will have to wait, a judge ruled this week in a lawsuit brought against the county by the Florida Sheriffs Association. In June, Miami-Dade Commissioners voted to keep most of the county's police force under the Mayor's authority ahead of a new Florida mandate to elect an independent Sheriff in 2024. The Sheriffs' group sued, claiming the plan violated the powers assigned to county Sheriffs under the state constitution. Miami-Dade is the only Florida county where the Mayor holds the powers of Sheriff, an arrangement ending after Florida voters approved an amendment in 2018 requiring independent offices for Sheriff, Elections Supervisor and Tax Collector.
"A TikTok ban for Miami-Dade? Proposal targets popular app from China as security risk" via Douglas Hanks of the Miami Herald — Miami-Dade County could join the list of governments banning TikTok, the popular social media app owned by a Chinese company. Commissioner Danielle Cohen Higgins proposed legislation to ban the app from county-issued phones, citing "security risks at the national, state and local levels." Her resolution directs Mayor Daniella Levine Cava to ban TikTok and develop a plan to delete the app from county devices. The legislation is scheduled for a hearing at the Commission's Infrastructure, Operations and Innovations Committee on Feb. 14. If the TikTok ban gets enacted, county employees could still use the app in Miami-Dade buildings on personal phones.
"It cost millions to provide in-home COVID-19 tests and vaccines. Did Broward get the best deal in 2020?" via Lisa J. Huriash of the South Florida Sun-Sentinel — In its rush to help the public at the start of the COVID-19 pandemic, Broward County struck an agreement with two ambulance companies that let them charge the county tens of thousands of dollars for being on call with no work lined up, a county review found. Starting in 2020, the program aimed to provide at-home COVID-19 tests and vaccines to homebound seniors and the disabled who weren't able to travel to get tested or vaccinated. Broward paid millions of dollars for the services over a two-year period. But Broward's auditor, Robert Melton, said that two ambulance companies billed county taxpayers a combined $82,467 for 94 days — even though they performed no services on those days.
"Tamarac official steps down from job as a county aide after it wasn't properly advertised" via Lisa J. Huriash of the South Florida Sun-Sentinel — Tamarac's Vice Mayor on Thursday resigned from his $80,000-a-year job working as a County Commissioner's aide after the South Florida Sun-Sentinel raised questions about how he was hired — and the county realized the job opening wasn't publicly advertised. Vice Mayor Marlon Bolton, who got a full-time county job weeks ago, was hired without any competition since there was no job posting so that the public would know it was available and could apply, officials confirmed. He was hired on Jan. 30 to be the aide to County Commissioner Hazelle Rogers, who was sworn into office in November. His county salary for full-time work was $80,000, officials said.
"JPMorgan Chase CEO reaffirms commitment to Miami's small firms, diversity in tech sector" via Michael Butler and Vinod Sreeharsha of the Miami Herald — JPMorgan Chase CEO and Chair Jamie Dimon came to downtown Miami to announce the global company's plan to hire 125 bankers by the end of the year to better serve the city's small business community. As housing prices remain unaffordable for many in America, especially in cities like Miami, and a possible U.S. recession looms, that presents two vexing challenges for operators of small companies who depend on local workers. Dimon, who has said recently he expects an economic downturn, was forthright about how JPMorgan will serve Miami's small businesses "through thick and thin." The global financial services giant plans to hire another 375 bankers nationwide to cater to small companies.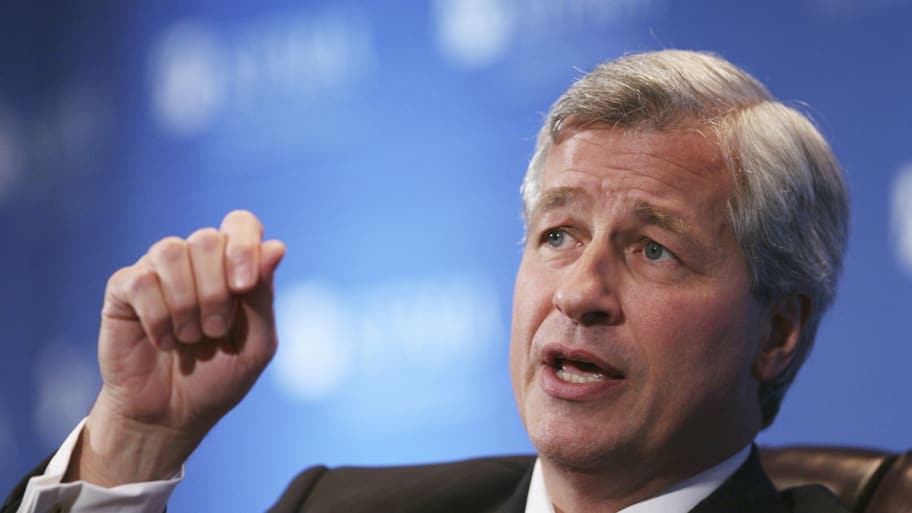 "'Unsung' hero: Miami arts patron and former Vogue editor Linda Frankel dies" via Amanda Rosa of the Miami Herald — Frankel, a South Florida arts patron, held many titles throughout her 79 years of life: Vogue fashion editor, department store marketing head, philanthropist, private pilot, museum benefactor, mother, grandmother. To her younger sister, broadcast journalist Diane Sawyer, Linda was everything. "She was my protector and my guide and my idol," she said. Linda died on Jan. 18, just shy of her 80th birthday. She is survived by her sister, her husband of 57 years Dr. David Frankel, her adult sons Davey and Greg, and her four grandchildren, June, Vince, Ryder and Jasper. Her family held a private service over the weekend.
"Who Is @Catturd2, the Sh**tposting King of MAGA Twitter?" via Miles Klee of Rolling Stone — @catturd2 is entirely real. Selling himself as an everyman comedian and poop-inspired mischief-maker of the MAGA movement, he has acquired 1.4 million Twitter followers, legions eager to hear him roast American liberalism in all its absurd forms. Raging about everything from the FBI's overreach to people's pronouns, he has developed bonds not only with other right-wing influencers, but also Trump, who has amplified him on numerous occasions.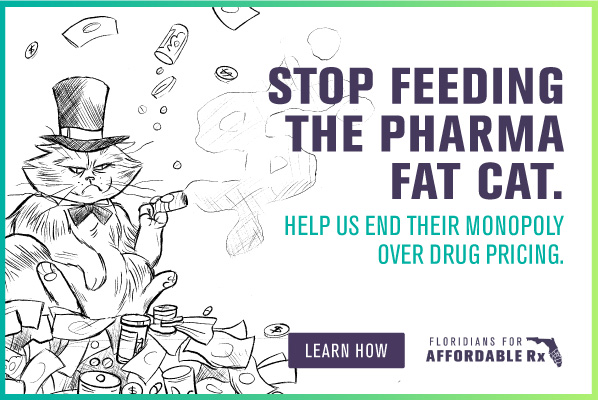 — LOCAL: C. FL —
"Hate group targets Vero Beach with second wave of antisemitic flyers" via Corey Atwood of Treasure Coast Newspapers — Vero Beach residents said they felt victim to a hate crime and hate speech when their Sunday movie nights and Monday morning routines were marred by another round of antisemitic flyers found outside their homes. Sunday night the flyers were tossed from a pickup truck onto lawns and doorsteps of homes in neighborhoods off State Road 60. They promoted anti-Jewish conspiracies as well as the website of the Goyim Defense League whose users stream videos of White supremacist and antisemitic content filled with racist slurs and Nazi imagery. Its founder publicly announced a move from California to Florida last December while other founding members were known to live in the Port St. Lucie area, according to the Anti-Defamation League.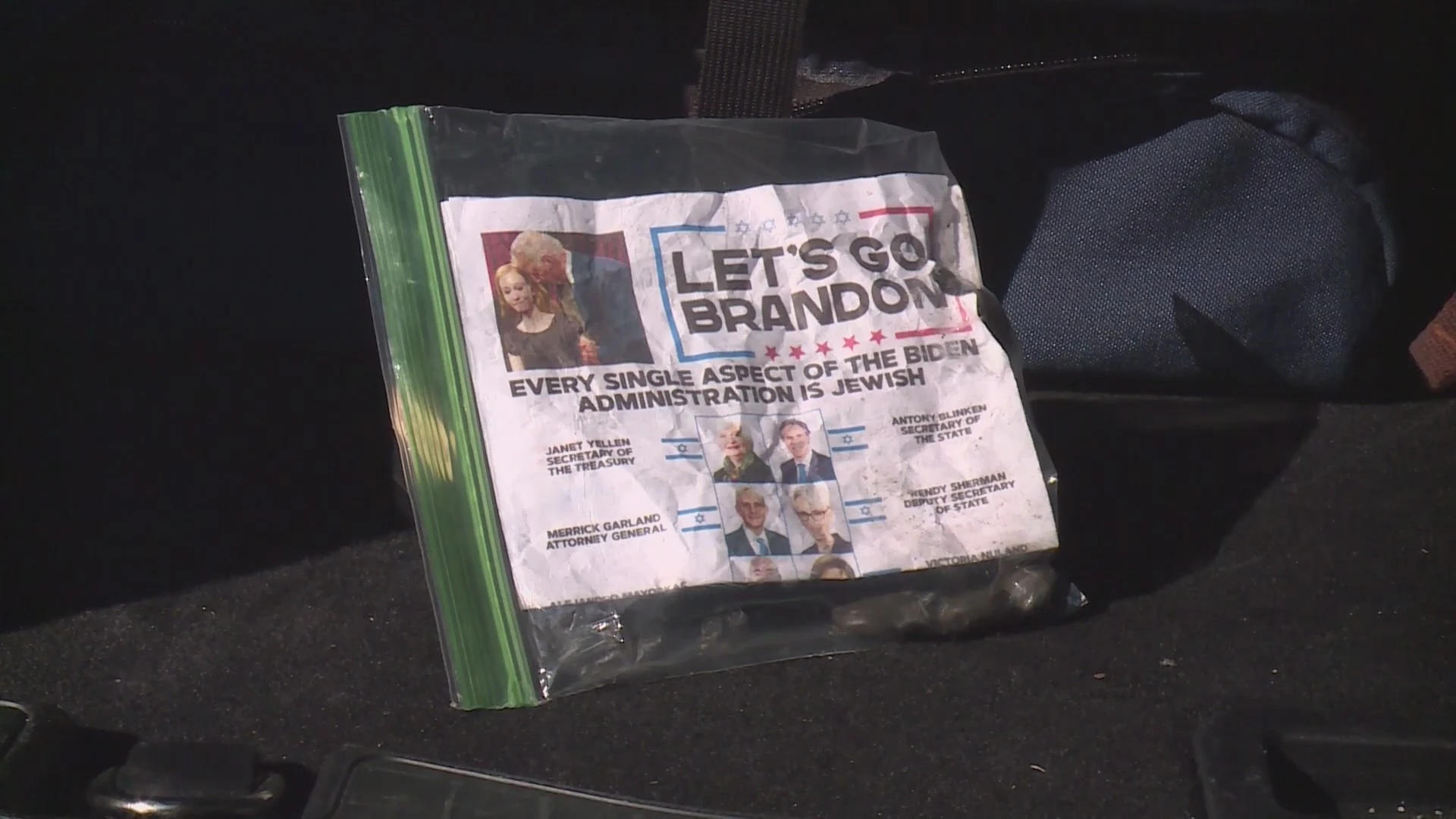 "Disney's job cuts affect theme parks, but front-line workers spared" via Katie Rice of the Orlando Sentinel — Disney will be cutting jobs in its theme parks division as part of a move to lay off 7,000 workers across the company, the Chair of the group said in an email to employees Thursday. Josh D'Amaro said Disney does not expect the layoffs to affect workers in hourly front-line roles at the theme parks. His message did not say how many jobs in the Parks, Experiences and Products division are expected to be cut or whether the layoffs would primarily affect workers in California or Florida. Eric Clinton, president of Unite Here Local 362 at Walt Disney World, said the resort's service workers will not be laid off.
"George Santos spent nine months in Orlando, but doing what?" via Steven Lemongello of the Orlando Sentinel — Infamous New York Republican Congressman Santos is caught in the middle of seemingly endless lies and investigations into his background, businesses, and campaign spending. But one of the biggest question marks about his past is his time in Orlando. When the Pulse nightclub shooting took place in the city on June 12, 2016, Santos was living in a gated community in east Orange County near Timber Creek High School, according to voting records. In contradictory interviews, he said he was either running a business or building a business that employed four of the victims who died in the shooting that left 49 dead and dozens more injured.
"Ranching realities: In Osceola, financial challenges threaten century-old way of life" via Natalia Jaramillo of the Orlando Sentinel — The family names of cattle ranchers who settled in Osceola County in the 1800s are immortalized on some of the most used roads — Kempfer Road in St. Cloud, Chapman Road in Kissimmee, and Partin Settlement Road among many others. But many of their descendants are at a crossroads: Some cattle ranch farmers today face huge challenges. The price of doing business has increased; pressure is mounting from developers who want to erect communities in one of the fastest-growing areas that still has acres of buildable land; and inconsistent funding of state programs force some ranchers to sell their land or leave the industry.
"Ex-UCF professor fought to keep her job after moonlighting accusations at another school" via Gabrielle Russon of Florida Politics — As she was getting fired from her University of Central Florida (UCF) academia job, Pamela Douglas fought to stay at the Orlando school and argued she hadn't done anything wrong. Douglas, a UCF assistant professor, was under investigation and ultimately fired in November after school officials said she secretly held a second career at the University of California, Los Angeles while working at UCF and then was dishonest with UCF about it. Douglas juggled her jobs in California and Florida for nearly six years before it unraveled last year.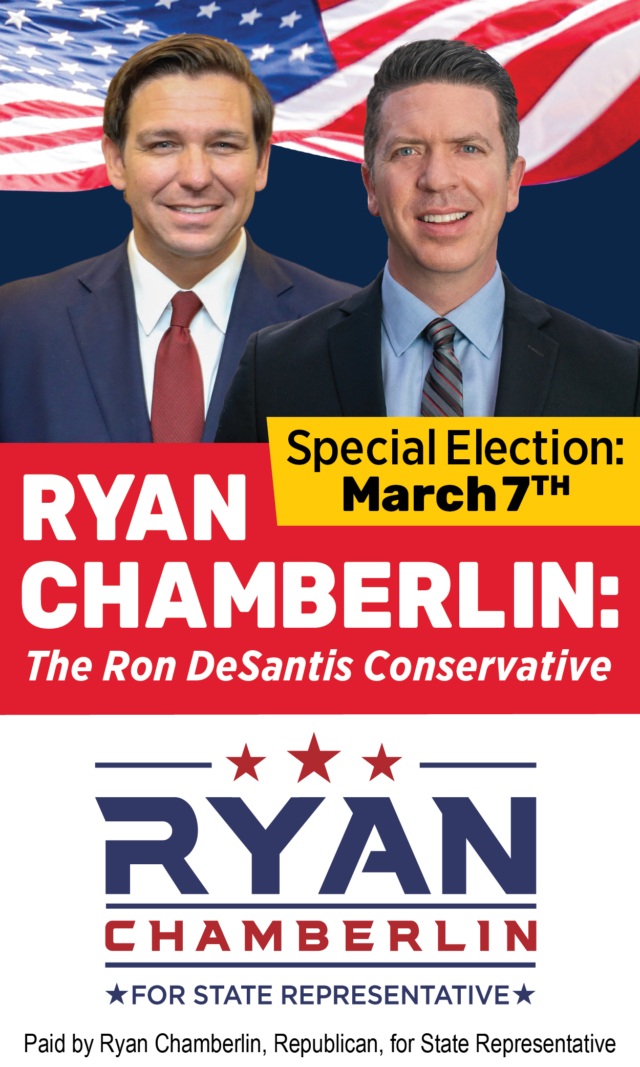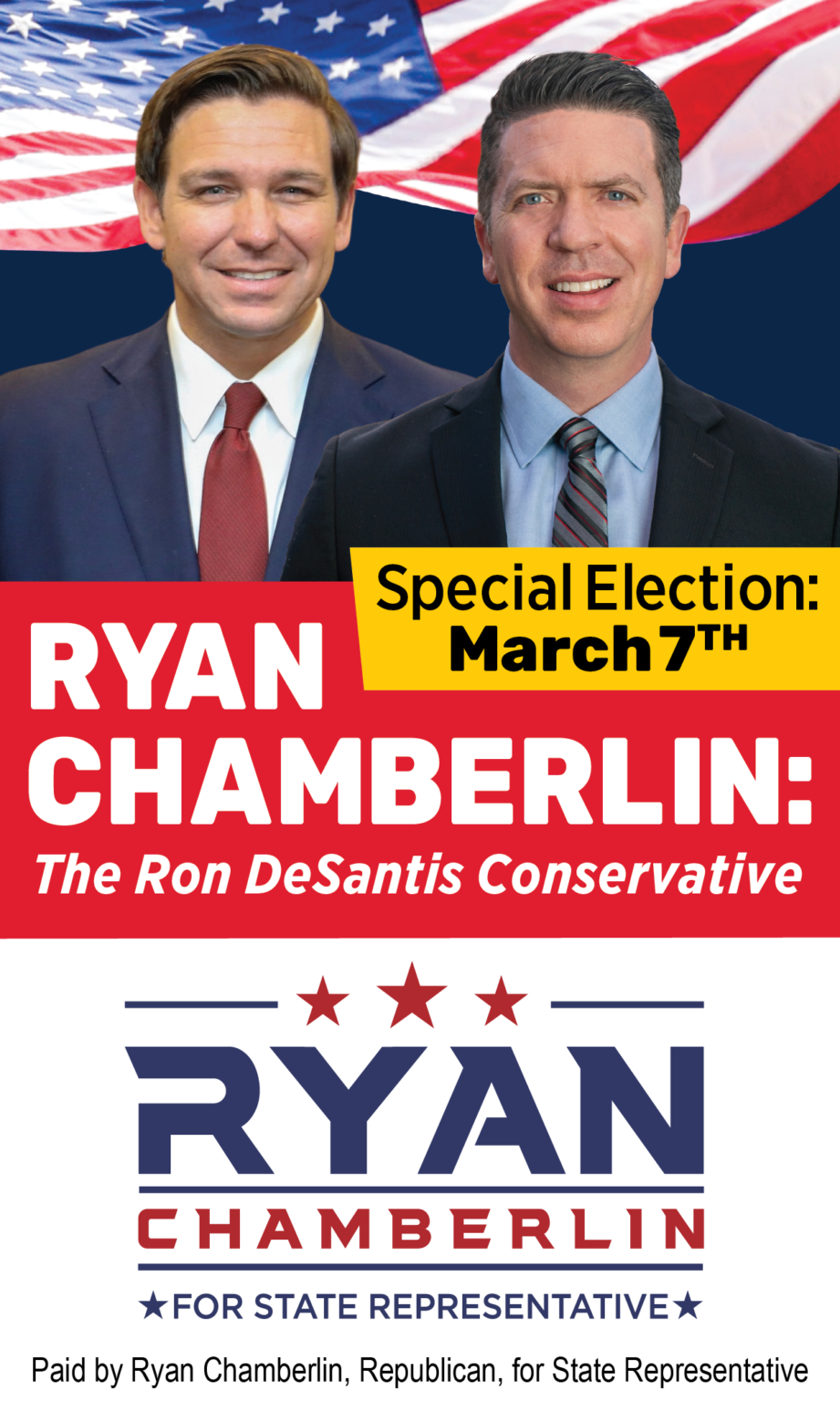 — LOCAL: TB —
"How Hillsborough County judges stop teens from having abortions" via Lauren Peace of the Tampa Bay Times — A new report from Human Rights Watch found Hillsborough County judges denied abortion requests for teens at a higher rate than anywhere else in Florida. Florida law requires minors to get parental consent before they can access abortions. But teens can get that requirement waived if they appear before a judge. The process is called a judicial bypass. The process can be invasive — young people have to stand before a judge and detail the circumstances that led to their pregnancy and why they can't ask a parent for consent, among other things. In Florida, that's happening with increasing frequency.
"St. Petersburg City Council Committee advances stronger protections for renters" via Colleen Wright of the Tampa Bay Times — City Council members advanced a proposal on Thursday aimed at strengthening protections under a tenants' bill of rights for renters who receive government aid. On Thursday, the City Council's Housing, Land Use and Transportation Committee approved the additions in a 3-1 vote. It would bring the city's tenants' rights bill more in line with one recently adopted by Pinellas County. Committee Chair Richie Floyd voted yes along with Council members Gina Driscoll and John Muhammad. Muhammad proposed the changes. Committee member and City Council Chair Brandi Gabbard voted no. The new rules now go before the full Council for final consideration.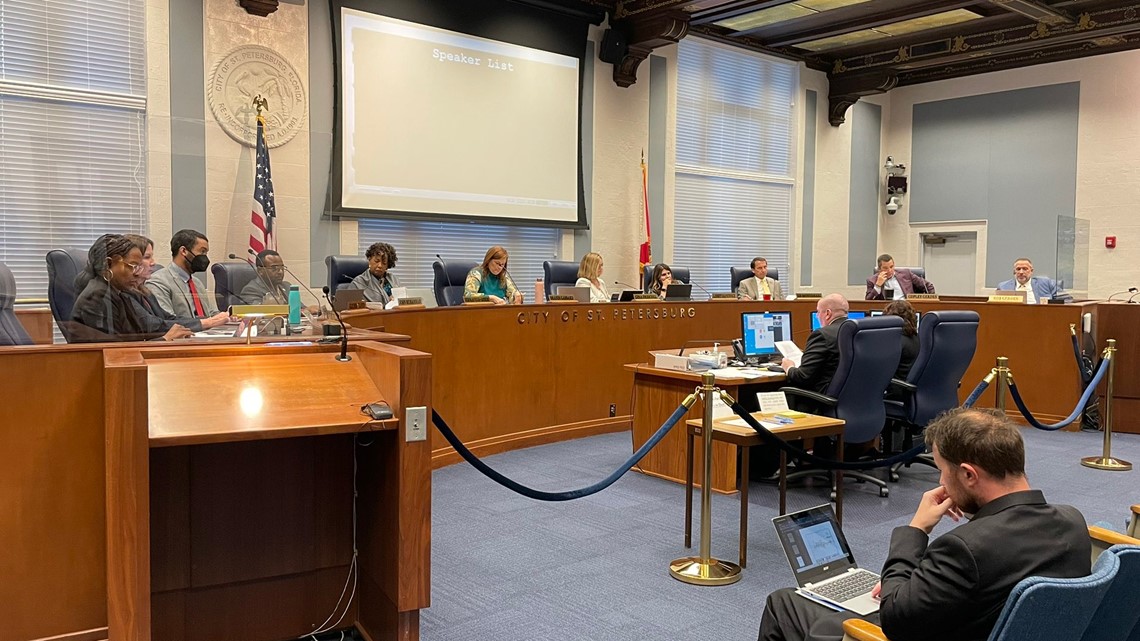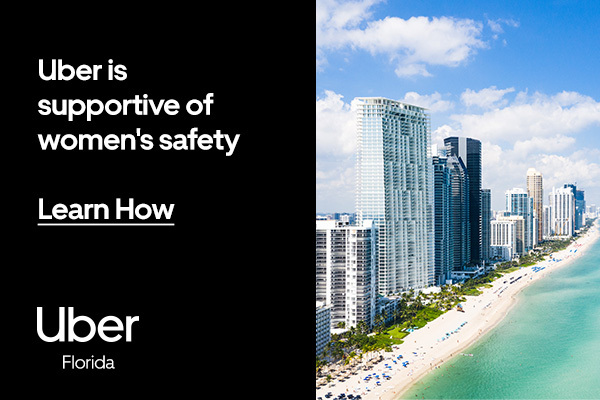 — LOCAL: SW. FL —
"Which Florida county had the most agriculture damage from Hurricane Ian? Manatee tops list" via James A. Jones Jr. of the Bradenton Herald — Hurricane Ian caused $126.4 million in damage to Manatee County agriculture, the most sustained in any Florida county. The findings, released Thursday by the University of Florida, are consistent with the assessment by Bradenton area farmers who called Ian the most damaging storm they could remember. Other Florida counties also suffered significant damage from Ian including Hillsborough ($104.4 million), Palm Beach ($88.8 million), Hardee ($72.5 million) and Hendry ($72.0 million). The latest damage estimate of $1.03 billion is for the total value of seasonal crops, livestock, nursery and aquaculture products that will not be harvested or marketed because of the Category 4 storm.
"Cost of FGCU President search nearing $100K, search continues" via Nikki Ross of the Fort Myers News-Press — Florida Gulf Coast University has spent about $91,250 on its search for a new President, according to university financial documents. And the process is back to the beginning after all three candidates dropped out. By comparison, the university spent $254,118 on its last search which resulted in the hiring of current President Mike Martin. That search lasted from May 2016 to March 2017. Martin was initially supposed to retire at the end of 2022 but agreed to stay on through June 30, sooner if they find a successor before that. He will continue to earn his $400,000-a-year salary, plus up to $50,000 annually in bonuses, according to his contract.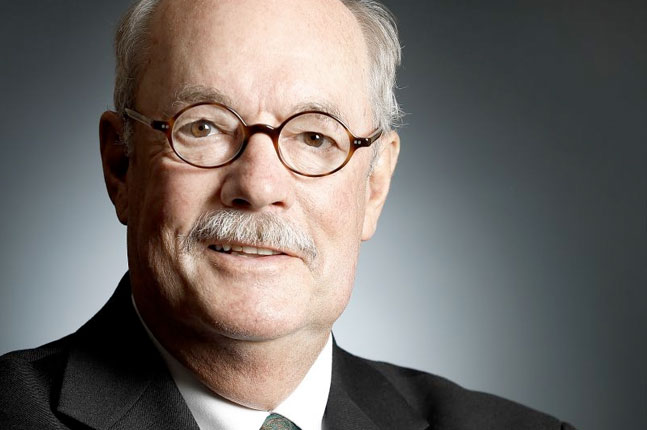 "Former North Port Assistant Police Chief settles age discrimination complaint with city" via Earle Kimel of the Sarasota Herald-Tribune — Former North Port Assistant Police Chief Mike Pelfrey recently settled a five-year-old age discrimination complaint filed against the city of North Port for his 2017 termination. But because the city failed to follow through on a mediated settlement of the original complaint it had to pay Pelfrey another $50,000 to resolve a second one filed in 2021. Retiring North Port police chief Kevin Vespia terminated Pelfrey for insubordination following an internal investigation because he failed to carry out directives on two occasions in November 2017 — including refusing to talk to the officers after an October 2017 incident when a police dog was called in to bite a man who had already been tased three times.
"Red tide improves in Sarasota and Manatee, but respiratory irritation could persist" via Jesse Mendoza of the Sarasota Herald-Tribune — The red tide bloom that has plagued local waters since Hurricane Ian has largely quelled in Sarasota and Manatee counties over recent weeks, although samples show that low levels of red tide continue to persist throughout the region. The concentration of Karenia Brevis, the organism that causes red tide, has dropped below bloom level throughout most of the Sarasota and Manatee waters, according to data published by the Florida Fish and Wildlife Conservation Commission on Wednesday. Samples this week show that medium levels of red tide can be found near Bay Walk Park in New Pass, which is the narrow waterway located between Longboat Key and Lido Key. Red tide is considered a bloom when concentrations reach "medium" levels.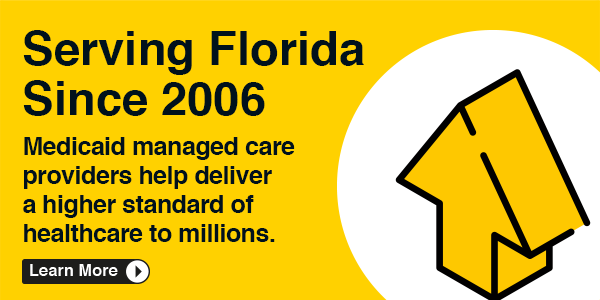 — LOCAL: N. FL —
"LeAnna Cumber refuses to cooperate with investigation she calls a 'political attack'" via David Bauerlein of The Florida Times-Union — Jacksonville City Council member Cumber is rebuffing a City Council Committee that is investigating why she didn't disclose her husband's involvement with a firm that submitted a privatization proposal for JEA in 2019. Cumber, who is running for mayor, calls the investigation a "blatant weaponization of City Hall" intended to attack her and help JAX Chamber Daniel Davis in his campaign for mayor. Her attorney told the Committee it has no legal power to investigate Cumber and she will have "no part of it." But an attorney for the city's Office of General Counsel said the City Charter gives that authority to the Committee, and the city's Ethics Code requires city officials to cooperate with an official investigation.
"Leon County Commissioner Christian Caban initiates discussion on homelessness Issue" via Tristyn Leigh of Tallahassee Reports — On Jan. 24, 2023, the Leon County Commission held a discussion about the homelessness issue within Leon County and the steps the county is taking to help solve the ongoing problem. Commissioner Caban initiated the conversation by making a motion to establish a workshop to address the homeless problem. He noted the substantial number of homeless individuals on Pensacola St. and Monroe St. Commissioner Bill Proctor added, "We want to be compassionate, but we've erred on the side of being soft." Commissioner Brian Welch suggested asking the Sheriff for a follow-up on the HOST Program instead of a workshop.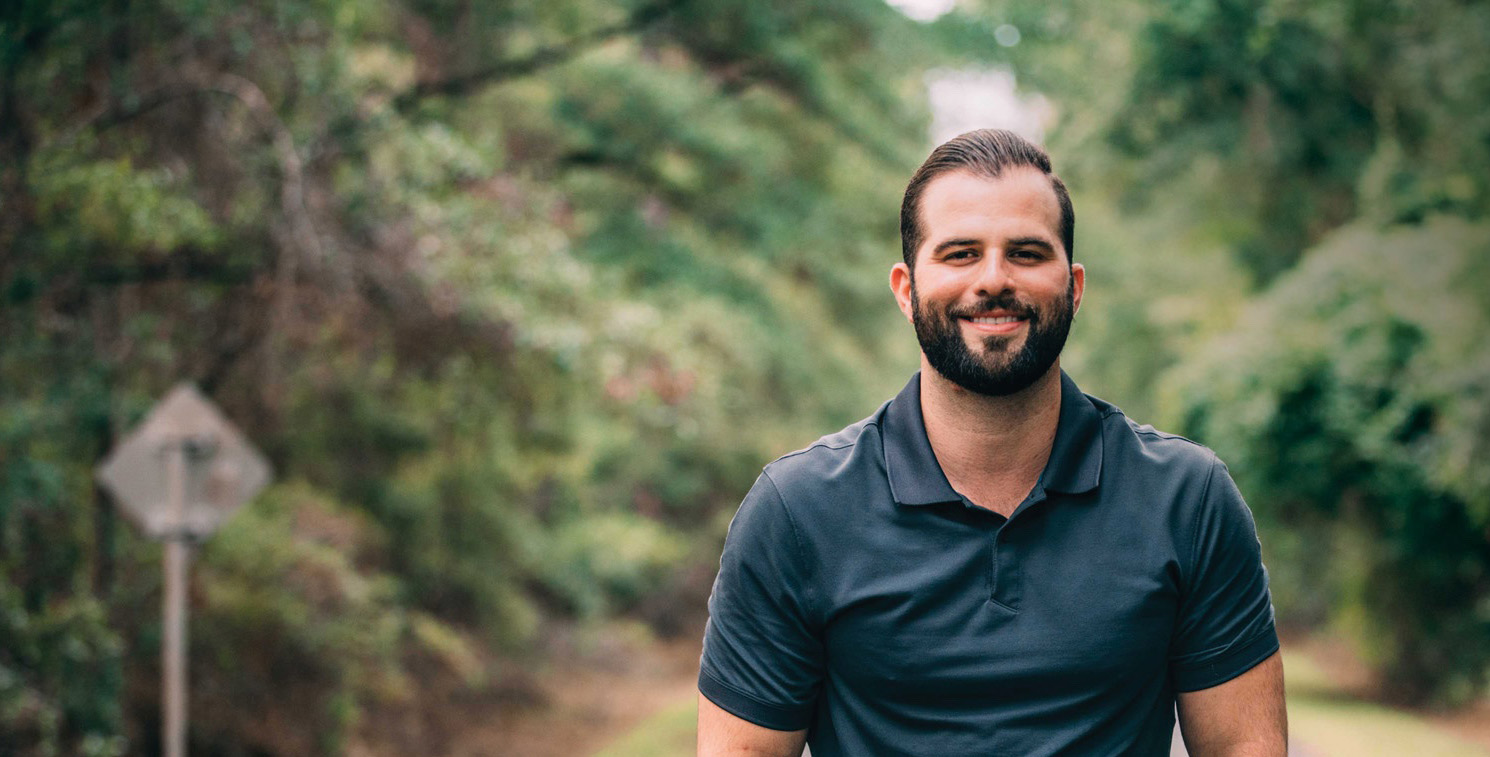 "Committee punches ticket on bill to make attacking defense attorneys, public defenders a felony" via Jesse Scheckner of Florida Politics — Defense attorney Eric Atria was in an Alachua County courtroom on Nov. 15 when his client sucker punched him to have the case thrown out as a mistrial. In a phone call from jail afterward, Atria's assailant, a career criminal named Obadiah Dillard, giddily recounted the incident and played down the potential consequence. He reasoned the attack amounted to simple battery, a first-degree misdemeanor. "Fortunately for me, he cracked my skull right here," Atria said, pointing to the left side of his head.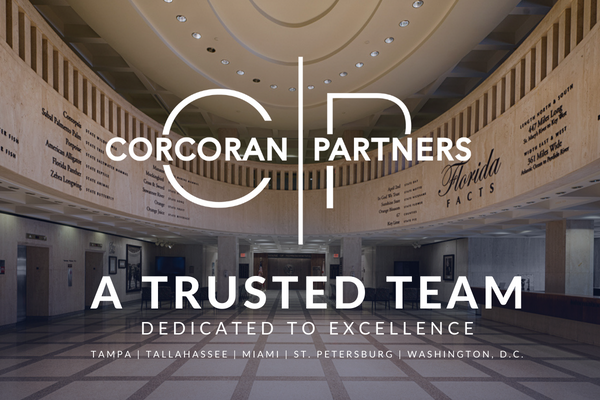 — TOP OPINION —
"We're not being cruel, President Biden. Just careful." via Frank Bruni of The New York Times —An overwhelming majority of Democrats and independents who lean Democratic believe that President Biden has done a good job — 81 and 78%, respectively, according to a recent Washington Post/ABC News poll.
They can see what an increasingly ungovernable country we've become, how much he has accomplished despite that, how admirably he has kept his cool (for the most part), and how well he has honored his overarching promise: to put the puerile and corrosive drama of the Trump administration behind us. For Trump, we needed noise-canceling headphones. For Biden, hearing aids.
The silence is golden.
Regardless, 58 % of those same Democrats and independents said that they want a Democratic presidential candidate other than Biden in 2024. They seem to like him. They're apparently grateful for him. Yet they're ready to kick him to the curb.
It doesn't add up. And the person to whom the arithmetic must feel strangest — and coldest — is Biden.
The worries about his ability to endure the rigors of a presidential campaign and come out a winner aren't going away. Nor will the calls for him to wise up, stand down and let a younger, fresher, more dynamic Democrat claim the center of the stage.
Democrats once again need to tread a cautious path. Democratic voters aren't faithless or fickle. They're fearful, just as he told them to be.
In other words, they've been listening to what he's been saying since Trump came along. That's a compliment to him. It's a tribute. May he bask in it.
— OPINIONS —
"DeSantis' academic restrictions show he hopes to change history by censoring it" via Francine Prose of The Guardian — On 1 February, these pernicious restrictions on academic freedom spread beyond Florida, when the College Board announced its decision. At risk are our foundational principles of free speech, our conviction that educators — and not politicians — should be writing up our lesson plans and deciding what transpires in our classrooms, our belief that students can (and need to) consider complicated issues. As someone who has taught for decades, I can hardly imagine abruptly cutting off class discussions that have veered (as they inevitably will) into these now-forbidden areas.
"Legislators must ensure patient Rx affordability" via Nicole Hill for the Tallahassee Democrat — My daughter and I are two of more than 220,000 Floridians living with epilepsy, and I've served as a resource to our local epilepsy community helping to wade through the red tape to ensure people receive the medicine they need to have the best quality of life. Unfortunately, anti-patient policies practiced by health insurance companies and health care middlemen known as pharmacy benefit managers (PBMs) impose unnecessary access and affordability barriers for epilepsy patients. For patients whose insurance plans have a copay accumulator which according to studies, more than 90% do, insurers and PBMs don't count assistance toward a patient's deductible.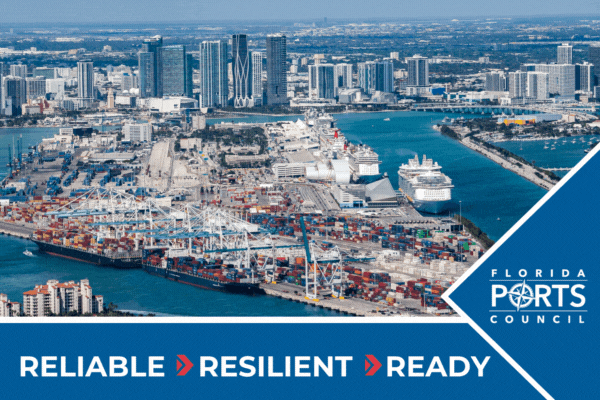 — INSTAGRAM OF THE DAY —
— WEEKEND TV —
ABC Action News Full Circle with Paul LaGrone on Channel 10 WFTS: Florida Politics Editor-in-Chief Peter Schorsch; political analyst Dr. Susan MacManus; Movement Forward CEO Rev. Markel Hutchins and ABC News Political Director Rick Klein.
Facing South Florida with Jim DeFede on CBS 4 in Miami: The Sunday show provides viewers with an in-depth look at politics in South Florida and other issues affecting the region.
In Focus with Allison Walker on Bay News 9/CF 13: A conversation with Senate President Kathleen Passidomo on how she got started in politics, her Legislative career, and on becoming only the third woman in Florida history to be Senate President. Spectrum News 13 anchor Curtis McCloud will host.
Political Connections on Bay News 9 in Tampa/St. Pete: A one-on-one interview with Congressman Michael Waltz about Biden's annual State of the Union address.
Political Connections on CF 13 in Orlando: Spectrum News 13 political analysts Wes Hodge and Eddie Fernandez will discuss Biden's annual State of the Union address from Tuesday night.
The Usual Suspects on WCTV-Tallahassee/Thomasville (CBS) and WJHG-Panama City (NBC): Gary Yordon and Domi Station Executive Director Robert Backlidge.
This Week in Jacksonville with Kent Justice on Channel 4 WJXT: Jacksonville University President Tim Cost; Jacksonville Mayor candidates Brian Griffin and Frank Keasler.
— SUPER BOWL —
"2 St. Petersburg dogs to play in Animal Planet's Puppy Bowl XIX" via Gabrielle Calise of the Tampa Bay Times — Two St. Petersburg pooches will join 120 other rescue dogs taking the field during Sunday's Puppy Bowl XIX. Max, a 6-month-old lab/pointer mix saved in Jamaica, and Nancy, a 6-month-old terrier mix from Puerto Rico, will don orange bandannas as part of Team Fluff (their opponents, in blue, are Team Ruff). Both dogs came from Compassion Kind St. Petersburg, a local rescue that has saved more than 8,000 dogs. Last year's local Puppy Bowl representatives also came from Compassion Kind.
— ALOE —
"AmeriHealth Caritas Florida puts $20K behind scholarships for at-risk youth" via Florida Politics — Medicaid-managed care plan AmeriHealth Caritas Florida made a $20,000 donation to the Florida Youth Foundation to support scholarship opportunities for disadvantaged youth. "The Florida Youth Foundation empowers young Floridians, pointing them toward brighter futures and creating safer communities in the process," said AmeriHealth Caritas Family of Companies Regional President Kathy Warner. "AmeriHealth Caritas Florida is proud to support this exceptional organization and help create positive opportunities for the state's youth."
"Francis Rooney increases gift to $20M to NCH heart center" via Lizz Freeman of the Naples Daily News — Former U.S. Rep. Rooney has increased his donation to the NCH Healthcare System for its new heart institute to $20 million. Effective immediately, the program has been renamed the Rooney Heart Institute, which encompasses the current location at the NCH Baker Hospital near downtown Naples and three other NCH sites in Collier County where cardiologists see patients. Rooney, of Naples, and his wife, Kathleen, last July donated $8 million to the heart program in concert with NCH's plan to build a new stand-alone five-story cardiac center. The gift is through the Rooney Foundation. The site is the Telford Education Center next to the Baker campus which would be torn down. Currently, heart services are inside the Baker campus.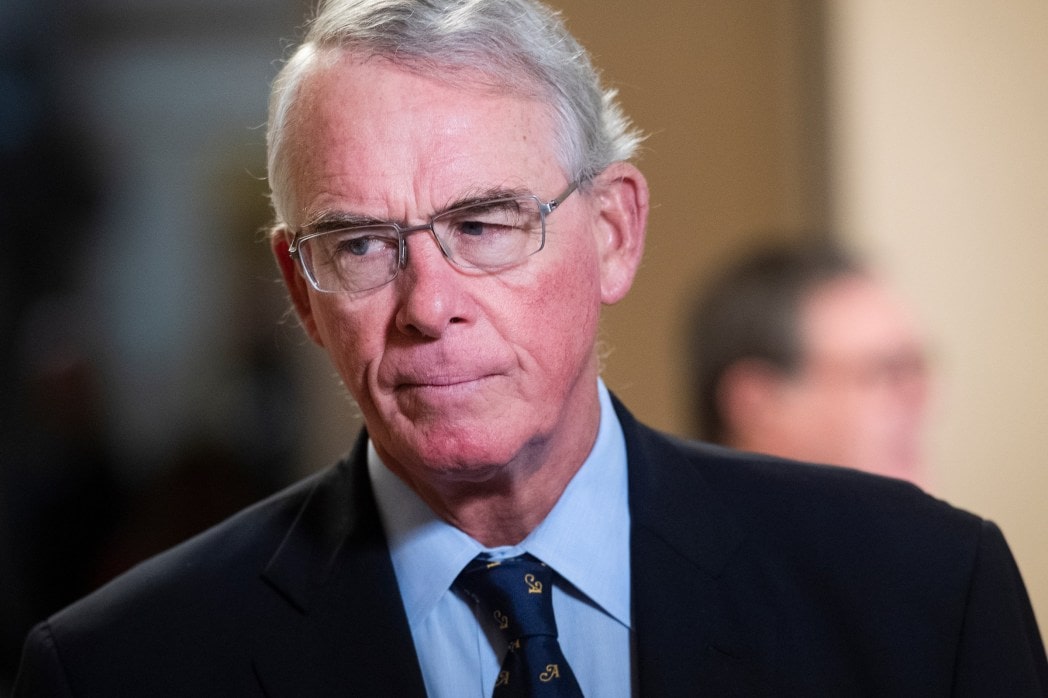 "Groundswell Startups expanding with 3D-print prototyping lab amid boost in investments" via Rick Neale of Florida Today — Groundswell Startups is launching a lab packed with 3D printers and high-tech equipment to help fledgling companies build prototype hardware while cutting costs — and reducing reliance on shipping parts to and from China. In December 2021, the Brevard County Commission awarded up to $500,000 in American Rescue Plan Act funds to equip the prototyping lab and install capital upgrades across the Melbourne nonprofit tech incubator, including a new roof. Now, Groundswell's 400-square-foot prototyping lab is taking shape inside an adjacent building, which formerly housed Affordable Pawn & Gun facing U.S. 1.
"How this Black-owned food truck focused on desserts became a Bradenton success story" via James A. Jones Jr. of the Bradenton Herald — Marisa King has her fans. Lots of them. Five days a week at 5 p.m. she parks her brightly colored Sweets on Wheels dessert trailer at Mimi 2 Beauty Supply, 925 15th St. E., and watches as the parking lot quickly fills up. It's not a small parking lot either, originally built to serve a Foodland grocery. They come for the brownies, Strawberry crunch cake, red velvet cake, banana pudding. "The support of the community has been incredible," said King, 41. Absent the COVID-19 pandemic, it might not have happened. When the pandemic arrived in Bradenton, she was working at a nursing home.
"SpaceX performs static fire of nearly all Starship booster engines without exploding" via Richard Tribou of the Orlando Sentinel — SpaceX attempted to light all the engines, and came close, on its Super Heavy booster in the continuing effort to use it to launch Starship on its first orbital test flight and make it the most powerful rocket to ever lift off from Earth. The test that lasted just a few seconds at SpaceX's facility in Boca Chica, Texas saw 31 of the 33 booster engines fired for the full duration. If all had been active, they could provide 17.5 million pounds of thrust on liftoff to power Elon Musk's next-generation rocket "Team turned off 1 engine just before start & 1 stopped itself, so 31 engines fired overall. But still, enough engines to reach orbit!" Musk posted on Twitter.
"New "Toy Story," "Frozen" and "Zootopia" movies on tap" via Michelle Chapman of The Associated Press — Disney is working on sequels for "Toy Story," "Frozen" and "Zootopia," three huge hits as the entertainment powerhouse attempts to find its footing under newly returned CEO Bob Iger. The Walt Disney Co. is undergoing a "strategic transformation," Iger said on Wednesday. That includes 7,000 job cuts announced this week and a renewed focus on core brands and franchises. Iger, who returned as CEO in November following a challenging two-year tenure by his hand-picked successor, Bob Chapek, announced the plans for the new movies during Disney's first quarter earnings call on Wednesday.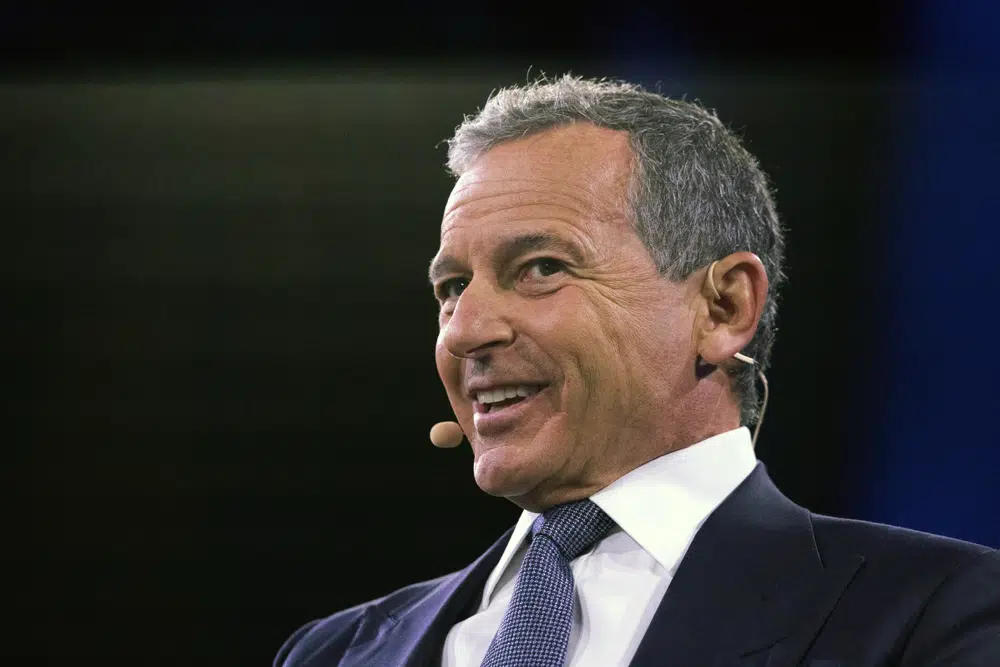 — HAPPY BIRTHDAY —
Celebrating today are Carrie Henriquez, Celeste Lewis-Hemanes, and Jamie Wilson.
___
Sunburn is authored and assembled by Peter Schorsch, Phil Ammann, Daniel Dean, Ryan Nicol, Jacob Ogles, and Drew Wilson.