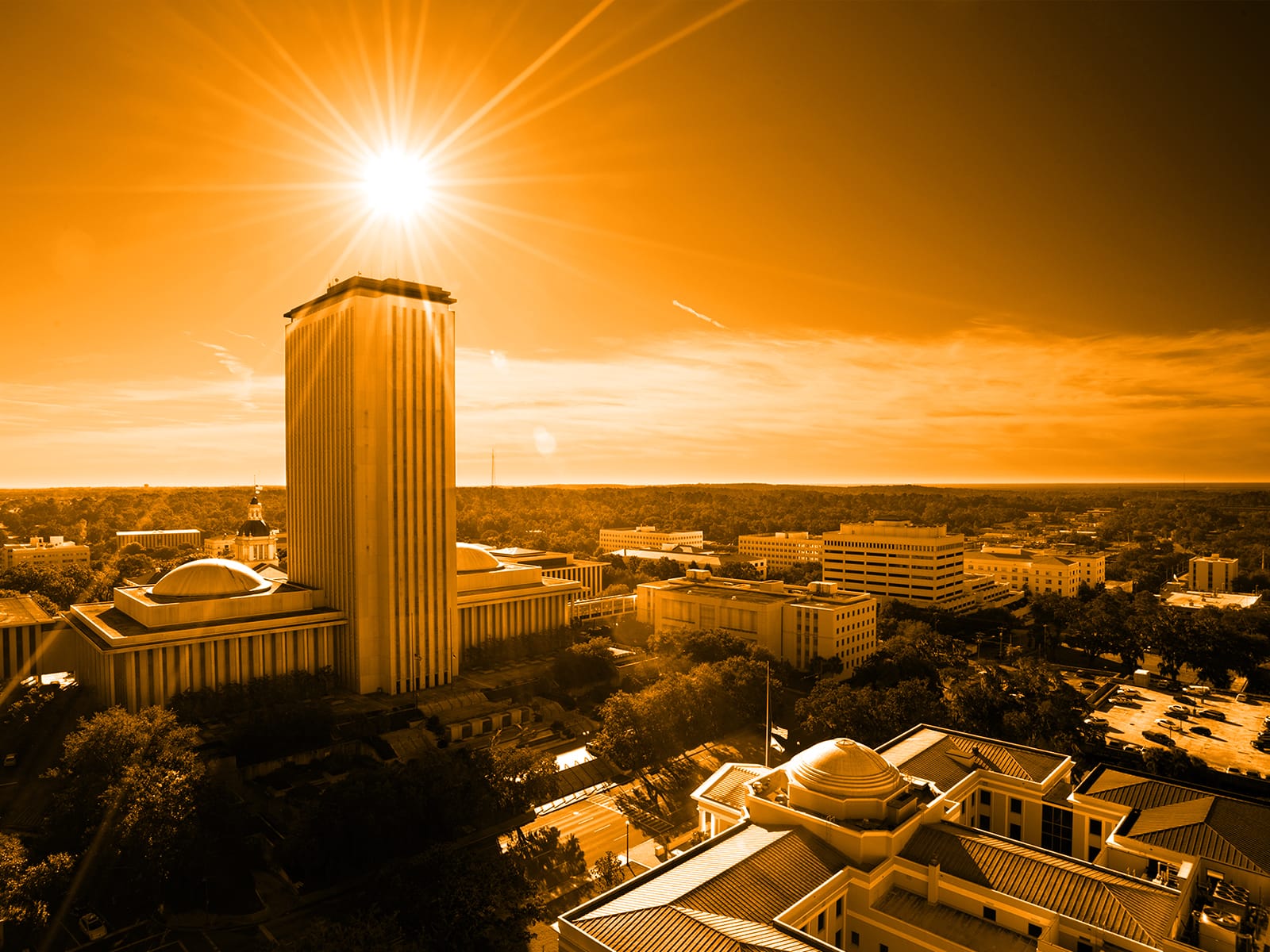 Who's up, down, in and out — your morning tipsheet on Florida politics.
Good Wednesday morning.
The world is a much dimmer place this morning, as one of the brightest and most beautiful stars has fallen from the sky.
With the permission of her family, Florida Politics is deeply saddened to share this morning that Elizabeth "Liz" Moya passed away Tuesday evening, Feb. 21, after courageously battling Multiple Sclerosis, Breast Cancer and Pulmonary Fibrosis. It's a testament to this woman's strength and fortitude that it took not one, but three different diseases acting in concert, to steal her from her family and our community.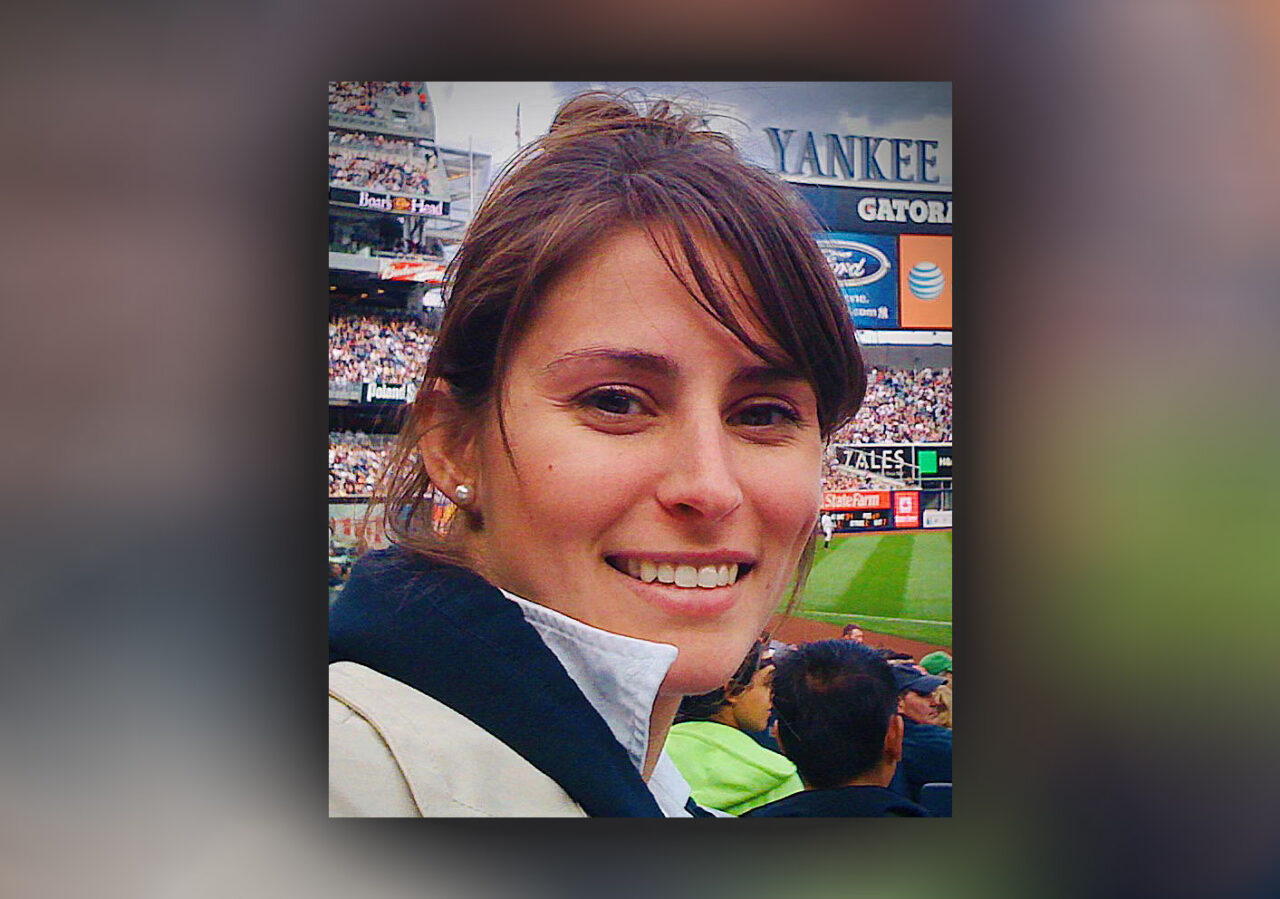 Liz was a phenomenal daughter, wife, and mother whose professional career was focused on public service for over 20 years. After graduating from FSU with a master's in Public Administration, she served in the House Rules Committee, Senate Majority Office, Senate President's Office (twice), as Director of Legislative Affairs for the Florida Office of Early Learning, and the Florida Department of Education, the latter for which she also served as Assistant Vice Chancellor of Articulation & Career Education Policy and Director of Legislative Affairs & Social Projects.
Liz is truly loved and will be deeply missed by her husband (Chris), children (Samantha, Jake and Aidyn) and mother (Barbara), as well as countless others, including friends in the process.
Farewell and Godspeed, Liz.
— SITUATIONAL AWARENESS —
Tweet, tweet:
Americans are fleeing cities governed by leftist politicians as violent crime has surged due to woke, anti-police policies. NYC, Philadelphia and Chicago should follow Florida's lead and reject soft-on-crime policies. pic.twitter.com/UsmfiqjDUr

— Ron DeSantis (@RonDeSantisFL) February 21, 2023
—@realDonaldTrump: Florida was doing GREAT long before Ron DeSanctus got there. People are fleeing from New York to Florida (and other places) because of high TAXES and out-of-control CRIME, not because of Governor (thank you, President Trump!) DeSanctimonious. Rick Scott did great, and even Charlie Crist had very good numbers. SUNSHINE AND OCEAN, very alluring!!!
—@EvelynPR: El heard through the grapevine that the Republican Twitter network in Florida and in Spanish has been alive again for the past five weeks after being dormant for years. Starting 2024 early it seems.
Tweet, tweet:
.@PBSCpresident Ava L. Parker, J.D. welcomes special guests @TigerWoods @McIlroyRory @GovRonDeSantis to PBSC's Palm Beach Gardens Campus, the future home of @TGL. We're excited about this partnership and the opportunities it will bring for our students & the @pbcgov community. pic.twitter.com/pGlmexUu0i

— Palm Beach State College (@PBStateCollege) February 21, 2023
Tweet, tweet:
ICYMI: LSN hosted @HASCRepublicans Chairman @RepMikeRogersAL. As a leader over DoD & portions of DOE, the Chairman discussed security and innovation . Thank you @RepCarlos Gimenez for joining us as well. #LSNPartners #nationalsecurity pic.twitter.com/zApZmYNYup

— LSN Partners (@LSNPartnersLLC) February 21, 2023
Tweet, tweet:
Florida's smaller universities typically pay their leaders half a million dollars or less in base salary.

But Corcoran, in charge of a school of less than 700 students, is getting paid like he runs FSU. https://t.co/cXmxal4x5y pic.twitter.com/qrQ4BsBmx9

— Langston Taylor (@langstonitaylor) February 21, 2023
Tweet, tweet:
Thank you @AFPhq for this honor. I am ready to keep fighting pic.twitter.com/UJT4UJ5vnd

— Fred Hawkins, Jr. (@Hawkins4florida) February 21, 2023
Tweet, tweet:
We got a drone in the Florida Senate, y'all pic.twitter.com/EeuWfUhGyQ

— Gray Rohrer (@GrayRohrer) February 21, 2023
—@DouglasSoule: Some breaking news: The Tallahassee lizards are back
— DAYS UNTIL —
City of Tampa Municipal Election early voting begins — 5; Gov. Ron DeSantis' 'The Courage to Be Free: Florida's Blueprint for America's Revival' released — 6; 'The Mandalorian' returns — 7; 'Creed III' premieres — 9; The Oscars — 10; Tampa Municipal Election — 13; 2023 Legislative Session convenes — 13; Florida TaxWatch's State of the Taxpayer Dinner — 20; Premiere date for Season 3 of 'Ted Lasso' — 21; World Baseball Classic finals begin in Miami — 23; Annual Red Dog Blue fundraiser — 24; 'John Wick: Chapter 4′ premieres — 27; 'Succession' Season 4 begins — 34; MLB Opening Day 2023 — 36; Tron Lightcycle/Run debuts in Walt Disney World — 41; Suits for Session — 42; 'Air' starring Ben Affleck and Matt Damon premieres — 43; NBA Play-In Tournament BEGINS — 48; Taylor Swift 'Eras' Tour in Tampa — 53; NBA playoffs begin — 53; final performance of 'Phantom of the Opera' on Broadway — 53; American Association of Political Consultants Pollies '23 conference begins — 55; 2023 Session Sine Die — 72; 'Guardians of the Galaxy Vol. 3' premieres — 72; Florida Chamber 2023 Leadership Conference on Safety, Health & Sustainability — 76; Florida TaxWatch's Spring Meeting — 85; 'Fast X' premieres — 85; Florida Chamber 2023 Florida Prosperity & Economic Opportunity Solution Summit — 93; NBA Finals begin — 99; 'Spider-Man: Across the Spider-Verse' premieres — 100; 'The Flash' premieres — 114; Florida Chamber 2023 Florida Learners to Earners Workforce Solution Summit — 125; 'Indiana Jones and the Dial of Destiny' premieres — 127; 'Mission Impossible: Dead Reckoning — Part One' premieres — 142; Florida Chamber 37th Annual Environmental Permitting Summer School — 149; Christopher Nolan's 'Oppenheimer' premieres — 151; 'Captain Marvel 2′ premieres — 157; 2023 Florida Chamber Annual Meeting & Future of Florida Forum — 243; 'Dune: Part Two' premieres — 255; South Carolina Democratic Primary — 336; New Hampshire and Nevada Democratic Primaries — 350; Georgia Democratic Primary — 357; Michigan Democratic Primary — 370; 'Spider-Man: Across the Spider-Verse' Part 2 premieres — 402; 'Kingdom of the Planet of the Apes' premieres — 457; Opening Ceremony of the 2024 Olympic Games — 520; 'Thunderbolts' premieres — 520; 'Blade' reboot premieres — 562; 'Deadpool 3' premieres — 625; 'Fantastic Four' reboot premieres — 703; 'Avengers: The Kang Dynasty' premieres — 800; 'Avengers: Secret Wars' premieres — 989.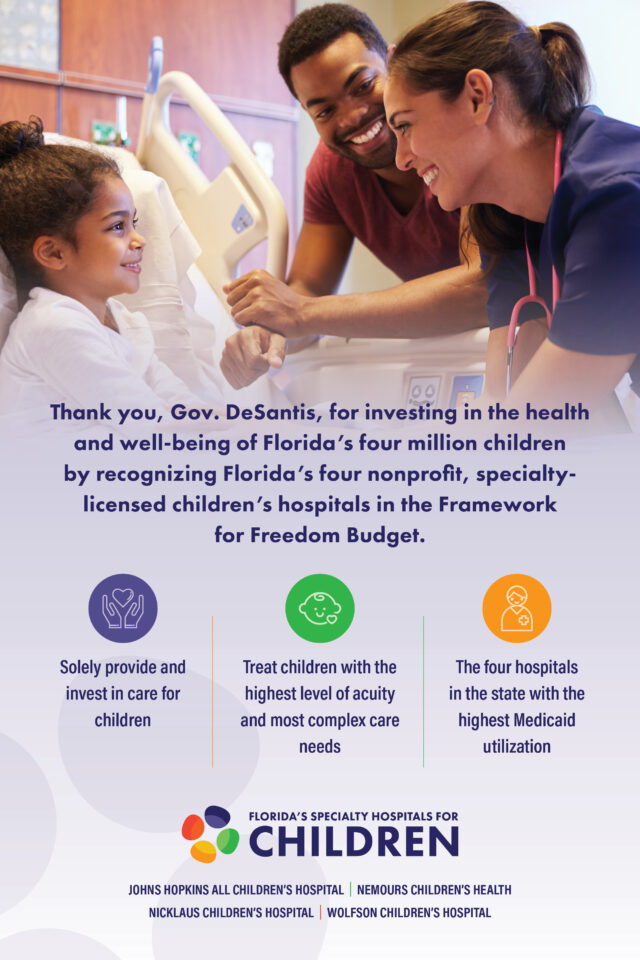 — TOP STORY —
"Florida's great displacement" via Jake Bittle of Business Insider — Nature is changing. Today's hurricanes tend to be stronger, wetter, and less predictable than those of the last century. They hold more moisture, speed up more quickly, and stay together longer.
The danger to the Keys doesn't end with hurricane season, either: a slow but definite rise in average sea levels over the past decade has contributed to an increase in tidal flooding, leaving some roads and neighborhoods inundated with salt water for months at a time.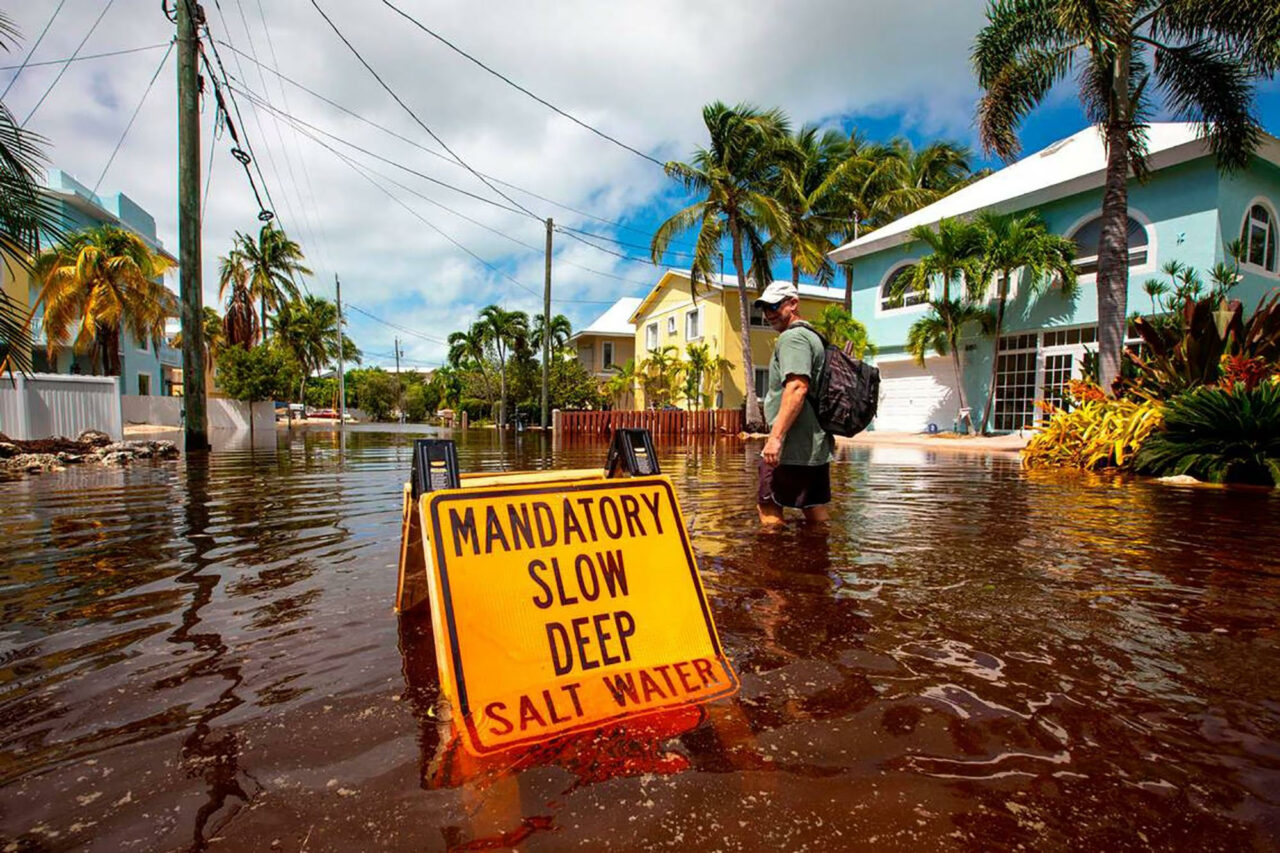 The term "climate migration" is an attempt to explain why people leave one place in favor of another; it assigns motivation to movements that may be voluntary or involuntary, temporary or permanent. Yet even if the primary cause for migration is clear, there are still countless other factors that influence when, where, and how someone moves in response to a disaster. It's this messiness that is reflected in the word "displacement": the migratory shifts caused by climate change are as chaotic as the weather events that cause them.
For some families the decision to depart the Keys was easy. The storm was a traumatic event, more than enough to convince many people that life on the islands was too dangerous to accept. They came back home, fixed up their houses, and got out. That was the case for Connie and Glenn Faast, who left the island city of Marathon for the mountains of North Carolina after spending almost 50 years in the Keys.
"It was pretty much immediate," Connie told me. "It's just too hard to start over when you get older. We couldn't risk it."
— DESANTISY LAND —
"Ron DeSantis goes full Donald Trump on Ukraine" via Jonathan Chait of New York Magazine — One of the most significant unanswered questions of the Republican presidential nominating contest has been what posture DeSantis would take on foreign policy in general, and the Russia-Ukraine war in particular. As a Governor, DeSantis has had little reason to engage in foreign policy, but as a presidential candidate, he will be presented with a choice between the party's traditional hawkish-internationalist-neoconservative wing and its ascendant Trumpist America First wing. Both factions have eagerly anticipated DeSantis giving some signal of affinity.
— "Karl Rove lauds DeSantis' Ukraine position" via A.G. Gancarski of Florida Politics
—"The problem(s) with DeSantis' flawed foreign policy vision" via Steve Benen of MSNBC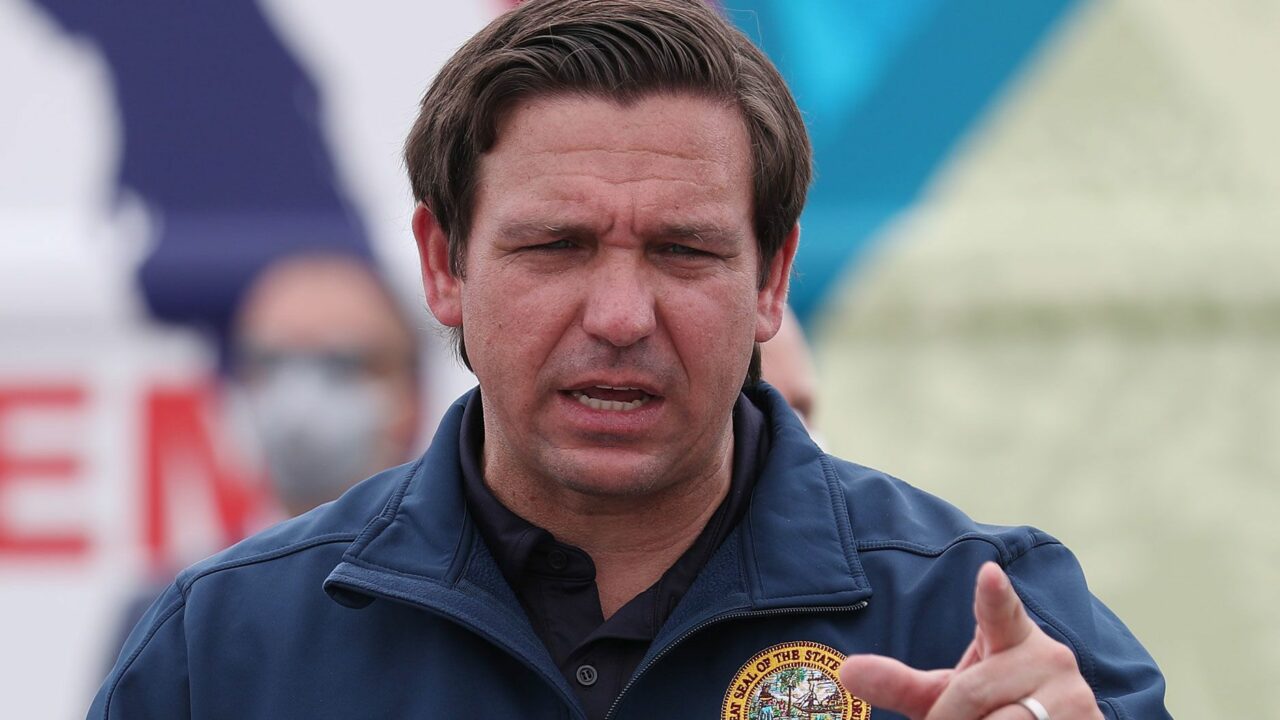 "DeSantis about to defuse $1.2 billion tax bomb he activated a year ago to punish Disney" via S.V. Date of HuffPost — DeSantis is one signature away from defusing a $1.2 billion tax bomb he himself activated a year ago when he rammed through legislation aimed at punishing The Walt Disney Co. for criticizing his "Don't Say Gay" law a month earlier. A new bill passed the Florida Legislature on Feb. 10 that renames the taxing district that governs Disney's expansive Central Florida parcel and gives the Republican Governor the power to name its board while largely leaving the district's financial structure untouched.
"DeSantis unveils 2024 School Board target list to block 'woke' ideology from Florida classrooms" via Brooke Singman of Fox News — DeSantis rolled out a list of more than a dozen School Board members he plans to target in 2024 to protect Florida students and parents from "woke" ideologies seeping into classrooms across the Sunshine State. DeSantis met with Florida House Speaker Paul Renner, Moms for Liberty co-founders Tina Descovich and Tiffany Justice and key leaders in Florida's School Board reform movement in a Tuesday morning meeting. During that strategy session, DeSantis unveiled his initial 2024 School Board target list, which features 14 School Board members across the state who "do not protect parental rights and have failed to protect students from woke ideologies."
"Amid DeSantis' tough-on-crime tour, police union asks state to pay deputy hurt in avoidable shooting" via Jesse Scheckner of Florida Politics — A police union and current and former Sheriffs are again calling on DeSantis to pay a former Broward County deputy who suffered permanent injuries in an entirely preventable shooting 15-plus years ago. In a letter to the Governor, the Broward Deputy Sheriffs Association commended DeSantis for his support of police and called him "the most pro-law enforcement Governor in the nation." In keeping with his pro-police stance, the group wrote, DeSantis should support legislation (SB 20, HB 6003) that would clear a $10 million state payment to former Broward Deputy Maury Hernandez.
"Joe Rogan defends DeSantis from Trump name-calling, says success in Florida is 'unparalleled'" via Nikolas Lanum of Fox News — Podcast host Rogan defended DeSantis from nicknames and criticism doled out by Trump, highlighting the former's "unparalleled" success in the Sunshine State. During a Wednesday installment of "The Joe Rogan Experience," Rogan spoke with comedian Bridget Phetasy about GOP front-runners for the 2024 presidential election. At one point, Phetasy asked Rogan whether he believed DeSantis would compete for the Primary spot against Trump. Last June, Rogan said DeSantis would "work as a good President" and called his leadership in Florida "admirable."
Click, click, clickety, click — "DeSantis' name brought up in celebrity wedding lawsuit" via Gabrielle Russon of Florida Politics — When a soccer legend's son marries a billionaire's daughter, the guest list will undoubtedly feature celebrities and famous people. But one person left off the invite list to Brooklyn Beckham and Nicola Peltz's Palm Beach wedding last year? DeSantis. DeSantis' name being singled out from the guest list is a revelation emerging in court documents as the bride's father, Nelson Peltz, and the ex-wedding planners are suing each other over the event's drama. "Very important those certain politicians are NOT on the list," the bride, Nicola Peltz, wrote in a group thread with her wedding planners on Feb. 26, 2022.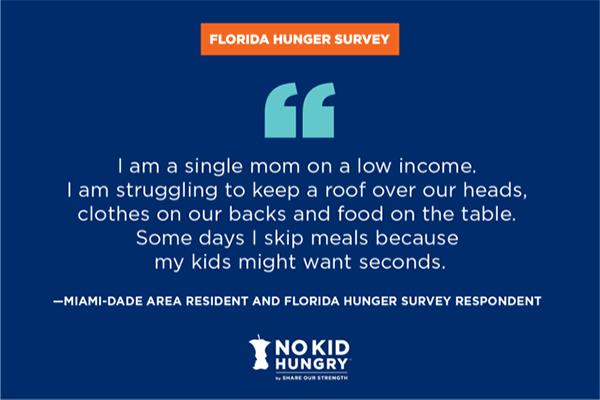 — LEGISLATIVE —
"School choice expansion bill moves through first Senate committee" via Anne Geggis of Florida Politics — Legislation expanding the use of vouchers for private school tuition to all families, regardless of income, passed its first Senate committee test amid questions about who benefits and at what cost to public schools and taxpayers. The bill (SB 202), which has a companion bill (HB 1) moving along in the House, passed 9-3 along party lines in front of the Senate Committee on Education Pre-K-12. That didn't happen, though, without blistering criticism. Rich Templin, a lobbyist for the Florida AFL-CIO, told the panel the change will be a benefit that accountants are sure to be telling their millionaire clients about.
"Permitless carry bill speeds through process despite concern on both sides" via Romy Ellenbogen of the Tampa Bay Times — Before Florida's Legislative Session even begins, the bill that would allow people to carry concealed weapons without a permit is just steps away from becoming law. That's despite concerns being raised both by gun rights supporters and those wanting stronger safety measures. Second Amendment advocates say the legislation is a false fulfillment of the promise for "constitutional carry." Gun safety advocates, especially younger students, say the Legislature isn't listening to their fears about firearm-related violence. With Republican supermajorities in both chambers, and DeSantis' interest in the measure, the bill seems certain to have an easy path toward the Governor's desk.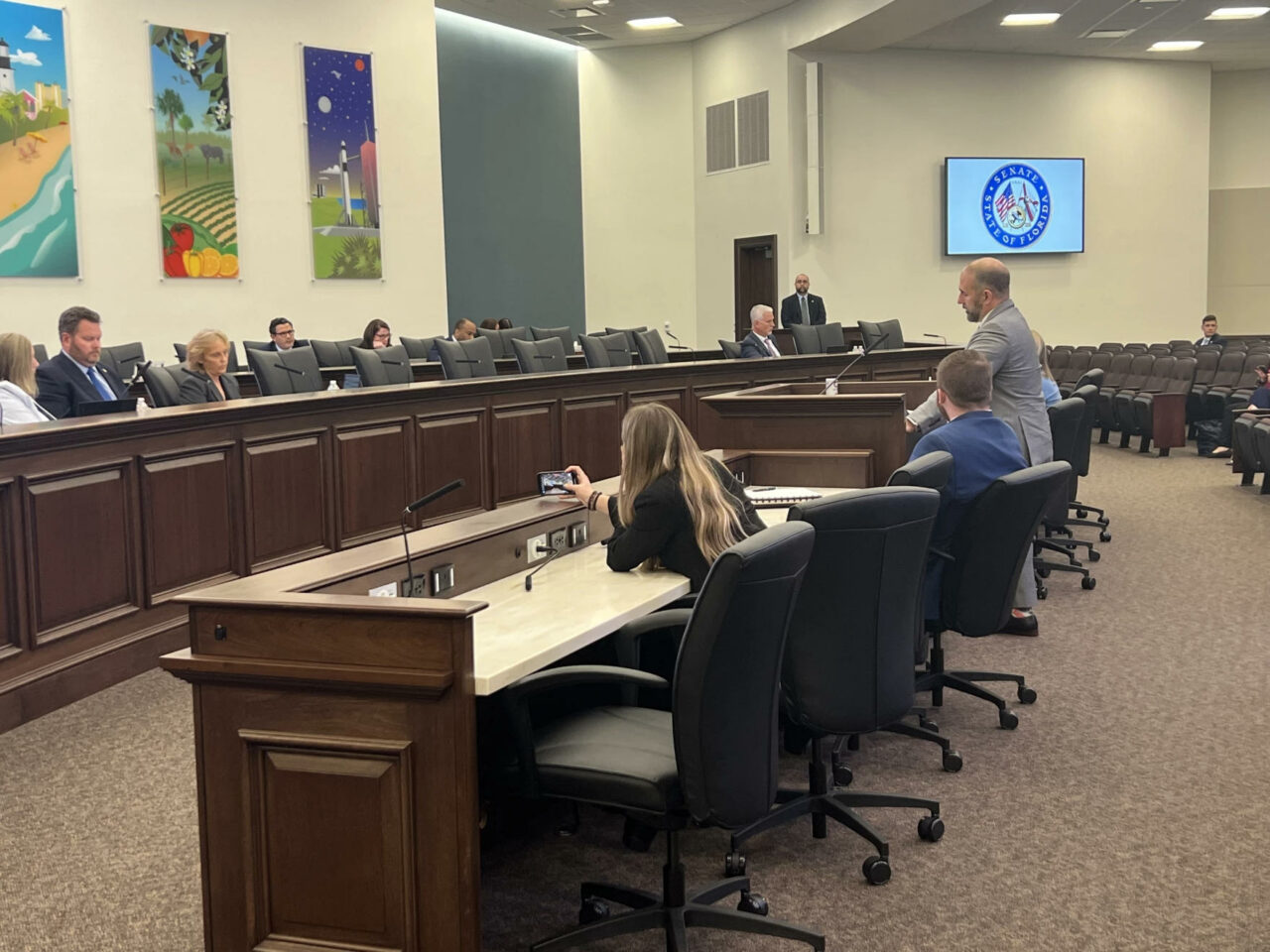 "Committee approves bill penalizing credit card companies that track gun purchases" via Ernesto Sampera of Florida's Voice — A Senate committee passed legislation 9-3 that would fine any and all credit card companies for tracking gun and ammunition purchases. Bill sponsor Sen. Danny Burgess carried the bill in the Senate Banking and Insurance Committee. The proposed legislation came after the International Organization for Standardization announced it would be creating a new merchant category code with the specific intent of identifying the sale of firearms and ammunition. The new code would change the category under which firearm vendors operate from sporting goods to guns and ammunition.
"Senate panel considers vote-by-mail concerns" via A.G. Gancarski of Florida Politics — Vote-by-mail ballots have been the most cast in Florida in the last two election cycles. Yet there is always room for improvement, Secretary of State Cord Byrd told the Senate Ethics and Elections Committee. While Byrd isn't pushing changes that would affect the 2024 election cycle, he did point out issues with mail ballots that persist despite election reforms favored by DeSantis during his first term. Among those proposed alterations to state law: a uniform request form for vote-by-mail ballots, verification of personal identifying numbers of voters and signatures, the elimination of telephonic requests, a message on envelopes prohibiting forwarding ballots, and prescription of when a voter or designee can pick up a ballot when an emergency precludes in-person voting.
"Senate committee OKs bill modernizing government vehicle buying rules" via Gabrielle Russon of Florida Politics — Sen. Jason Brodeur's bill (SB 284) updates the criteria for purchasing public-owned vehicles at state agencies, universities, colleges and local governments. In 2008, the state added a vehicle buying provision that said "we have to select them for the greatest fuel efficiency, and that we should use ethanol and biodiesel blended fuels when applicable," Brodeur told the Senate committee. "That was great in 2008. However, since then, we have found that with the advent of electric cars, they don't have a fuel efficiency metric, and so mathematically are automatically excluded from being considered. That doesn't make much sense when we consider the life of the vehicle." The bill changes that and allows vehicles to be bought at the lowest lifetime ownership costs rather than the greatest fuel efficiency available.
"House Republicans won't rule out new abortion bill this Legislative Session" via Forrest Saunders of WPTV — With a little more than two weeks before this year's lawmaking Session begins in Florida, there is still no abortion bill on the books — but don't rule it out. House Speaker Renner, a Palm Coast Republican, said that Republicans are "working toward it." Since before the Midterm Elections, there has been speculation the Legislature's GOP majority — now supermajority — would offer a 12-week or even six-week ban. Gov. DeSantis has also said he'd support "great life legislation" without offering specifics. "We have differences of opinion, and we'll find a landing spot that hopefully strikes a balance," Renner said.
"Transgender care for minors targeted by House Health Care Committee" via Christine Jordan Sexton of Florida Politics — Rep. Randy Fine will be taking steps to prohibit physicians from providing minors access to transgender care, a move that would enshrine in law controversial restrictions recently put in place by the state's two main medical boards at the urging of the administration of DeSantis. Fine concluded a two-hour meeting on Tuesday where he outlined plans to pursue legislation to ban the provision of gender-affirming or gender-confirming care to minors in the state. Fine told Florida Politics after the meeting that the bill will most likely be tailored to those under the age of 18.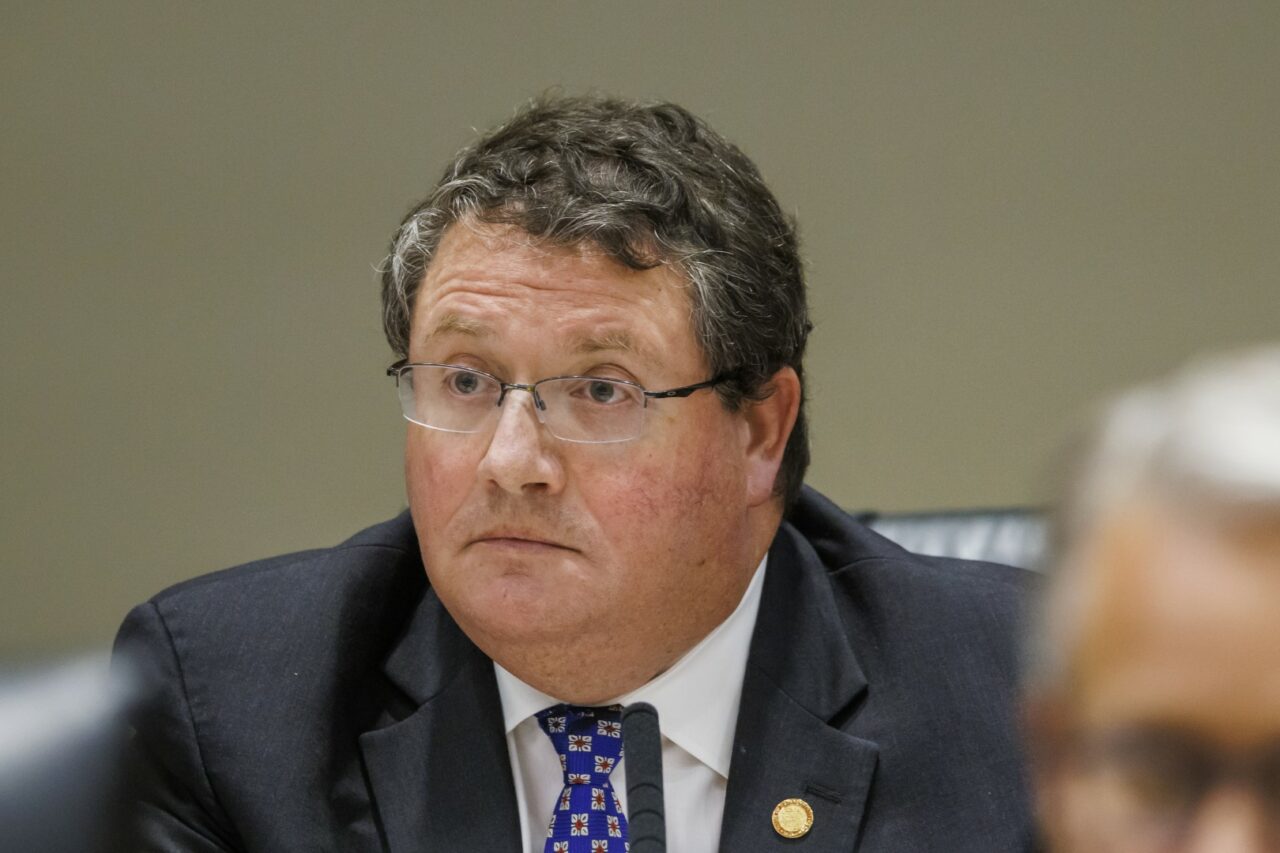 "House panel pushes for balanced federal budget" via A.G. Gancarski of Florida Politics — As Washington mulls yet another raise of the debt ceiling, the House Appropriations Committee is urging the federal government to finally balance its books. HM 189, introduced by Rep. Tyler Sirois, urges the government in Washington to "take immediate action to begin to reduce the national debt and enact legislation requiring a balanced federal budget." Appropriations was the sole committee of reference for the legislation. Because the bill is a House memorial, it will pass if the full House passes it.
"Democrat files bill criminalizing dogs from sticking their heads out of the car window" via Colin Wolf of Creative Loafing — A new proposal in Florida would turn good boys into bad boys by criminalizing just about every dog's favorite way to travel. The bill, SB932, was written and sponsored by Broward Democratic Sen. Lauren Book, and was introduced in the Florida State Senate on Feb. 17. According to the bill's text, drivers would be banned from allowing "a dog to extend its head or any other body part outside a motor vehicle window while the person is operating the motor vehicle on a public roadway." Instead, the proposed legislation suggests drivers transport dogs via crate, or have their pets restrained with a harness or pet seat belt.
"Citrus Senator seeks to rename road to honor Rush Limbaugh" via Michael D. Bates of the Citrus County Chronicle — Sen. Blaise Ingoglia wants a portion of a road in Hernando County renamed to honor the late conservative radio host. Ingoglia, who represents Citrus, Hernando, Sumter and Pasco counties, filed Senate Bill 982 to rename a stretch between U.S. 41 and State Road 50 "Rush Limbaugh Way." "Rush Limbaugh is an American icon, having inspired me, as well as tens of millions of Americans, to get involved in politics," Ingoglia said in a prepared statement.
Nick Primrose exits FEC, enters HD 18 race — Florida Elections Commission Chair Primrose has resigned his position to run for House District 18. "It has been an incredible honor to serve as the Chair of the Florida Elections Commission. I'm grateful to (Gov. DeSantis) for trusting me to lead the organization and ensure our election and campaign finance laws were enforced," Primrose said in a tweet acknowledging his candidacy. Primrose quickly received an endorsement from CFO Jimmy Patronis, who tweeted that he "would be an excellent member of the House. He served Gov. Scott and Gov. DeSantis well as an attorney and he believes in keeping Florida free!" HD 18 covers a portion of St. Johns County and is currently represented by St. Johns Republican Rep. Cyndi Stevenson, who faces term limits in 2024. It is a safe Republican seat.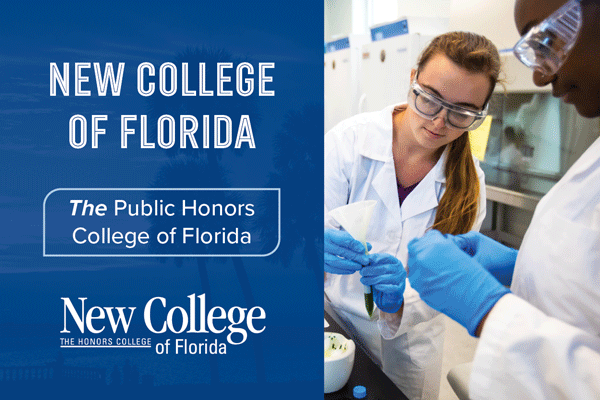 — AGENDA —
The Associated Industries of Florida has released its 2023 Session Priorities publication, outlining its legislative agenda ahead of the 2023 Legislative Session.
"With Legislative Session quickly approaching, AIF is proud to release our 2023 priorities and continue our long history of advocacy on behalf of Florida's employers to promote policies that encourage a strong economy, enhance personal freedoms, and ensure all Floridians and businesses continue to have the opportunity to thrive in our great state," said AIF President & CEO Brewster Bevis.
"While there are many important issues to address, one in particular stands above the rest and needs immediate attention this Session — tort reform. Florida's current tort climate negatively impacts every industry in every corner of the state and raises costs for both businesses and consumers. With the expressed support of Gov. Ron DeSantis, Senate President Kathleen Passidomo and House Speaker Paul Renner, Florida is uniquely positioned to build on the successful reforms passed during the Special Session and tackle this issue once and for all."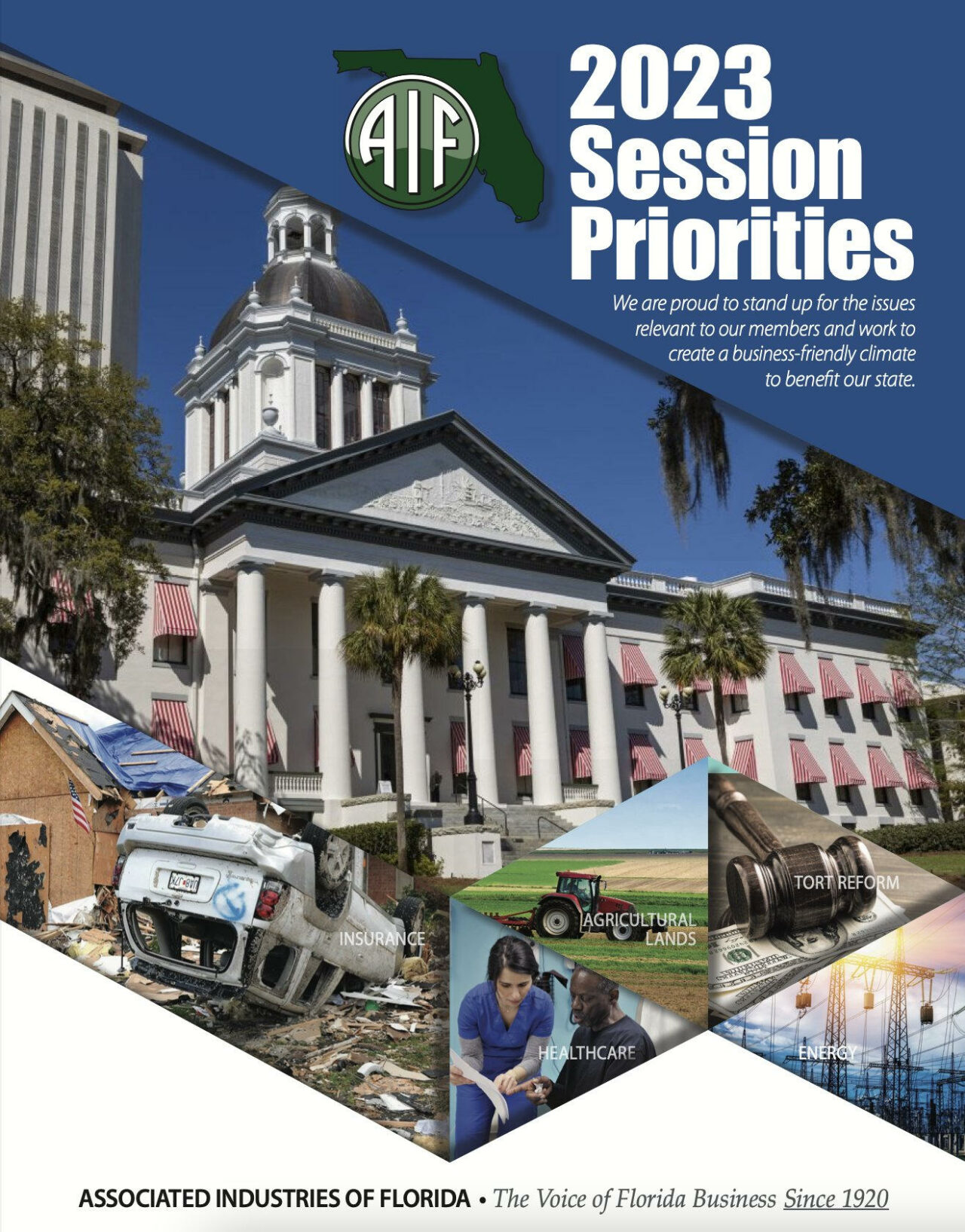 The pro-business group detailed many of the reforms it will seek during its Business Forum, held last week in Tallahassee. The list includes curbing auto glass claims and lawsuits that insurers believe take advantage of Florida's bad faith law, which rewards plaintiffs who bring cases against insurers who have deliberately denied, slow-walked or shortchanged a claim. AIF also singled out "letters of protection," which are letters sent to a medical professional by a plaintiff's attorney guaranteeing the provider payment for medical treatment from a future lawsuit settlement or verdict award.
AIF also lauded the Governor's $114.8 billion budget recommendation and Bevis said the group would advocate for the tax cuts it contains as lawmakers draft the state's 2023-24 spending plan.
— LEG. SKED. —
Old Capitol goes green for Wild Florida Day — The Historic Florida Capitol will be illuminated green on Wednesday as part of Conservation Florida's Wild Florida Day and Reception, which is celebrating and bringing awareness to land conservation in the state of Florida and the Florida Wildlife Corridor. "We're lighting the Capitol green to highlight the importance of land conservation in Florida, both past and future," said Traci Deen, president and CEO of Conservation Florida. " … We want to honor Florida's strong land conservation legacy and celebrate the opportunity before us to conserve our special places and the Florida Wildlife Corridor, together." The illumination comes ahead of a Legislative Session where lawmakers will consider funding for the state's land conservation programs and the Corridor. "Illuminating the Capitol green is our way of engaging our state's leaders with a beautiful reminder that Florida is wild, but that we are also on the clock to protect those wild, wonderful places that make this state so special," said Sarah Collins, Conservation Florida's vice president of Communications and Philanthropy.
To watch a preview, please click on the image below:
— The House Children, Families & Seniors Subcommittee meets to discuss the monitoring of children in out-of-home care, substance abuse service providers and residential child-caring agencies: 8:30 a.m., Room 102, House Office Building.
— The House Justice Appropriations Committee meets to discuss violent offenses committed against defense attorneys: 8:30 a.m., Room 17, House Office Building.
— The Senate Appropriations Committee on Health and Human Services meets to receive updates on the state's opioid settlement, the Florida Healthy Kids Program, the Family First Prevention Services Act and the Department of Children and Families Community Based Care Funding Model: 9:30 a.m., Room 412, Knott Building.
— The House Agriculture & Natural Resources Appropriations Subcommittee will hear budget presentations from the Department of Agriculture and Consumer Services and the Department of Environmental Protection: 11 a.m., Room 212, Knott Building.
— The House Local Administration, Federal Affairs & Special Districts Committee meets to discuss education for the dependents of deceased or disabled service members and public construction: 11 a.m., Room 17, House Office Building.
— The House Transportation & Modals Subcommittee will discuss transportation facility designations and receive a presentation on freight movement in the state: 11 a.m., Room 404, House Office Building.
— The Senate Appropriations Committee on Criminal and Civil Justice will hear presentations on problem-solving courts and on multiple Department of Corrections issues, including hiring and retention challenges: 1 p.m., Room 37, Senate Office Building.
— The House Health Care Appropriations Subcommittee will hear an Agency for Health Care Administration presentation on information transparency and uniform reporting systems for nursing homes: 2 p.m., Room 17, House Office Building.
— The Senate Appropriations Committee meets to discuss banning local rent control ordinances and the state's trail network: 3:30 p.m., Room 110, Senate Office Building.
— The House Rules Committee meets: 4:30 p.m., Room 404, House Office Building.
Happening today: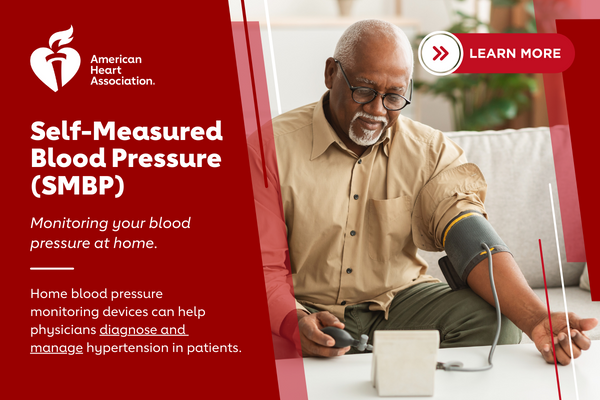 — MORE FROM CAPITOL —
Michele Rayner-Goolsby pushes back on gender-affirming care presentation — Rep. Rayner-Goolsby described a presentation on gender-affirming care heard by the House Health & Human Services Committee as the "latest attack in a line of vicious actions to erase the trans community in Florida." She continued by saying the panel lacked the input of a single medical expert on gender-affirming care and the refusal to take speaker suggestions from the Democratic caucus or allow public comment further demonstrates the intent behind the panel. It should not be controversial in the Florida Legislature to leave medical decisions to patients, parents, and their doctors. Nearly 30 of the leading medical groups across the country recognize the medical necessity of treatments for gender dysphoria and endorse these treatments.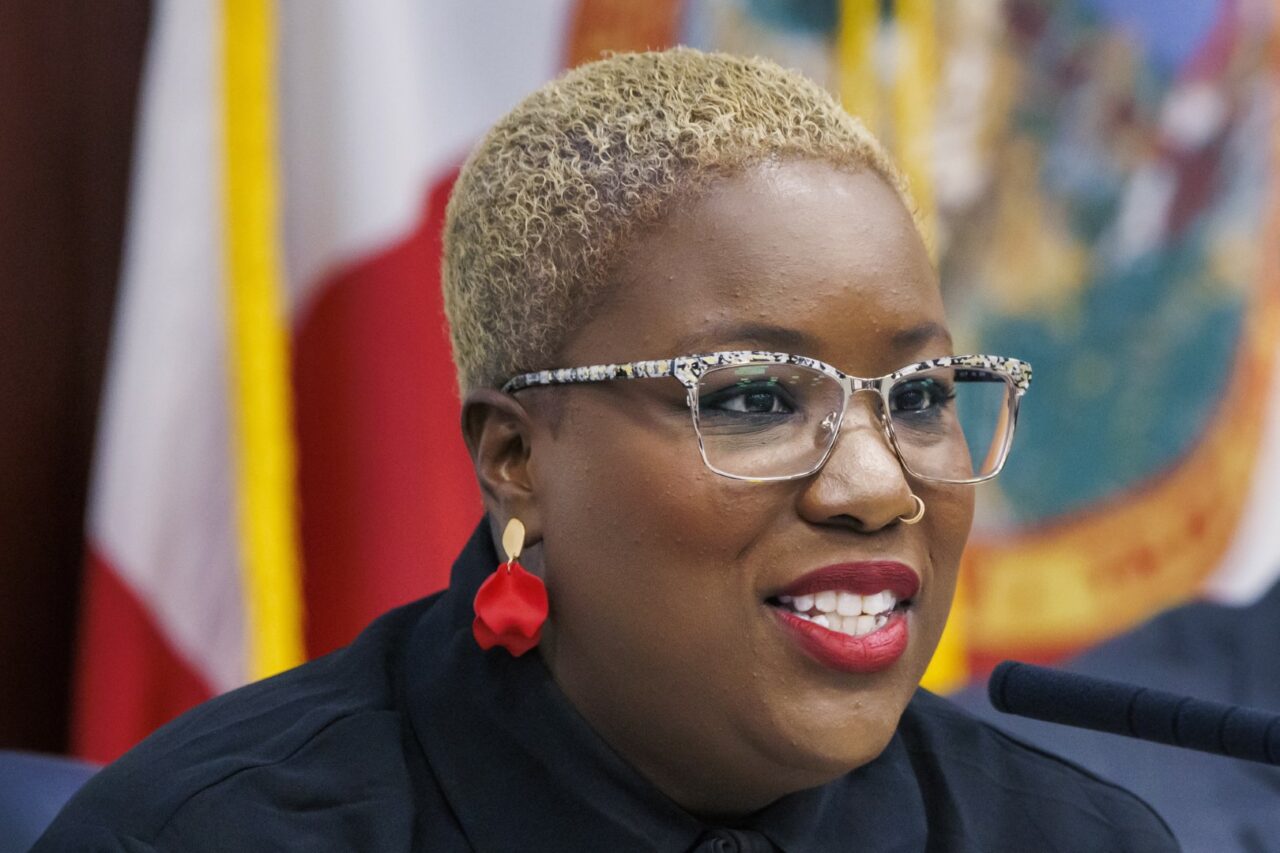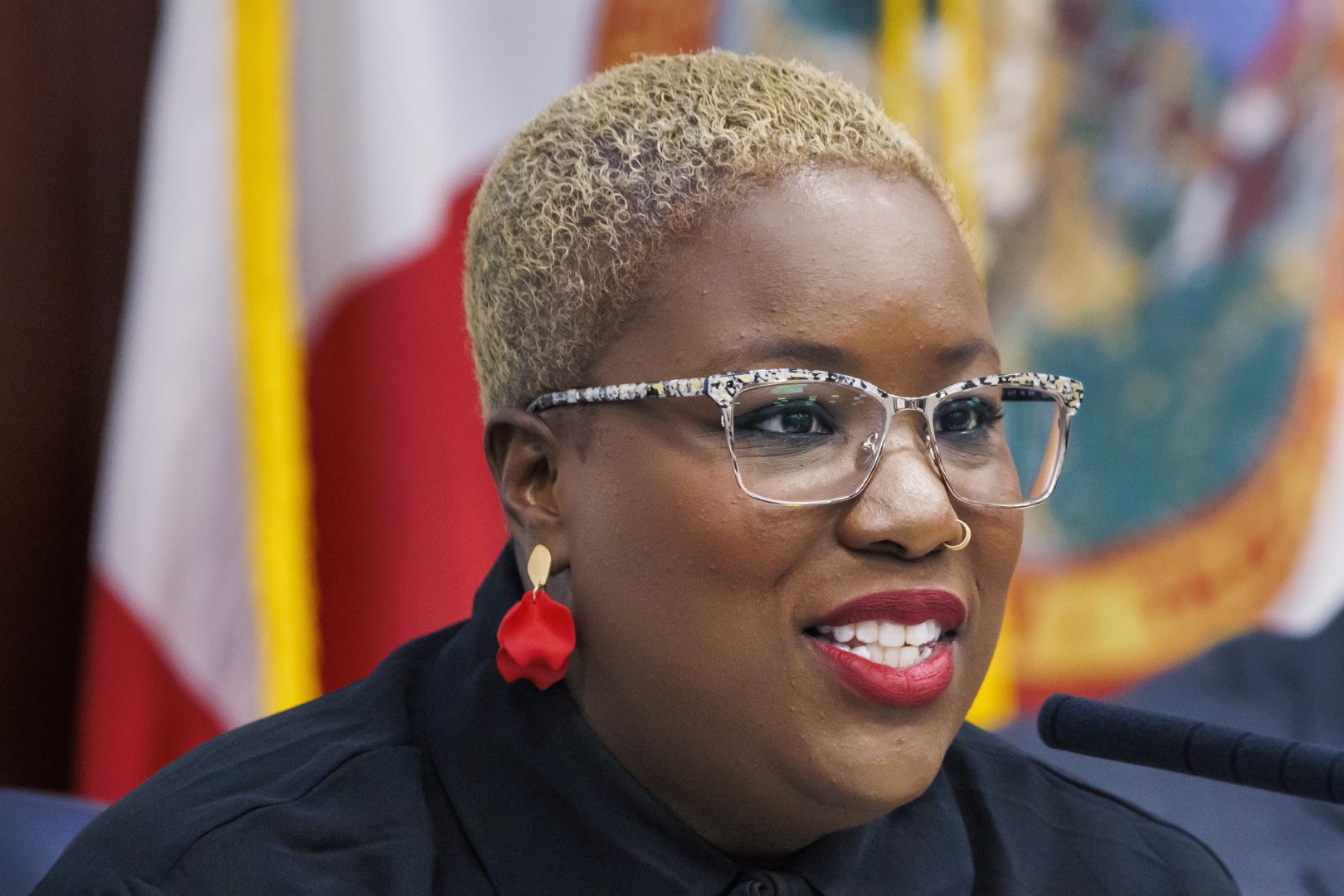 AFP-FL cheers as school choice bill clears Senate panel — Americans for Prosperity-Florida lauded the Senate Education PreK-12 Committee's approval of a bill (SB 202) that would expand eligibility for school vouchers to all Florida families. "To ensure the success of Florida children, we must provide an education system tailored to their individual needs. Senate Bill 202 will open the door to success for all students, no matter their ZIP code or household income," said AFP-FL State Director Skylar Zander. "Through this legislation, the Family Empowerment Scholarship Program will provide Florida families with the ability to take charge of their children's education and will give schools the flexibility to help Florida children thrive by meeting their particular needs. We commend bill sponsor Sen. Corey Simon and Senate President Kathleen Passidomo for their leadership on this important legislation that will change the lives of students statewide."
"Chamber targets lawsuit abuse, housing costs, school choice in 2023 agenda" via Drew Wilson of Florida Politics — The Florida Chamber of Commerce is hosting its annual Legislative Fly-In, touting mostly rosy statistics on the state's economic and political landscape and outlining the group's 2023 priorities. Florida Chamber President and CEO Mark Wilson said the state adding more than 1,000 residents per day, there are more jobs available than there are job seekers, and many of the state's fastest growing industries will be key to Florida becoming a top 10 economy by 2030, a top Chamber goal.
"Lobbying compensation: Metz Husband & Daughton cracks Top 10 with $6M in 2022" via Drew Wilson of Florida Politics — Named partners Warren Husband and James Daughton worked alongside lobbyists Doug Bell, Leslie Dughi, Allison Liby-Schoonover, Aimee Lyon, Andy Palmer and Karl Rasmussen representing nearly 100 unique clients between legislative and executive. Their efforts resulted in $4.16 million earned lobbying lawmakers and an additional $1.88 million lobbying the Governor, Cabinet and state agencies. One client exceeded the cap on range reporting: Amscot Financial. The Tampa-based company is one of the top providers of check cashing services, payday loans, money orders, wire transfers and notary services in Florida. It paid MHD $204,000, or $51,000 per quarter, for legislative lobbying work. Following Amscot were 10 legislative contracts worth an estimated $100,000 apiece including Centene, Disney, Enterprise, General Motors, Progressive Insurance and UPS.
New and renewed lobbying registrations:
Oscar Anderson, Rachel Cone, Mercer Fearington, Seth McKeel, The Southern Group: Bellini Family Capital, Raydient
Marsha Bowen: Linebarger Goggan Blair & Sampson
Matt Bryan, Teye Carmichael, David Daniel, Jeff Hartley, Lisa Hurley, Jonathan Rees, Smith Bryan & Myers: Catalis Holdco
Michael Cantens, Flagler Strategies: Global Empowerment Mission
Steve Crisafulli, Crisafulli Consulting: Florida Association of Health Plans
Travis Cummings, Oak Strategies: Jewish Community Alliance
Charles Dudley, George Feijoo, Floridian Partners: Florida Health Care Association, JES Holdings
Candice Ericks, Ericks Consultants: Palm Beach County Food Bank
Robert Hawken, Leath Consulting: Old Plantation Water Control District
Natalie Kato: Healthcare Sterile Processing Association
George Levesque, Jessica Love, GrayRobinson: Cavnue, Philip T. Feldsine Revocable Trust
Christopher Schoonover, Capital City Consulting: Vaxxinity
Joseph Tessitore, Roper: Florida Chamber of Commerce
Heather Turnbull, Melissa Akeson, Kevin Comerer, Rubin Turnbull & Associates: Juul Labs, Penske Truck Leasing
— FOR YOUR RADAR —
The Florida Society of Anesthesiologists is rolling out a new digital ad campaign ahead of the 2023 Legislative Session.
The ad campaign features 15-second and 30-second variants that highlight the qualifications of physician anesthesiologists and how they benefit patients.
"Floridians deserve safe and cost-effective health care, and Florida's physician anesthesiologists are leading the way," a narrator says in the 30-second version of the ad.
"Patient-centered, physician-led anesthesia is proven safest, and with fewer costly errors we're not only saving lives, we're saving everyone badly needed health care dollars. When seconds count — safe, cost-effective, physician-led care. That's us."
The Florida Society of Anesthesiologists campaign will run as a pre-roll ad on social media platforms, video sharing sites, and major search engines.
The organization said it "looks forward to reaching those who care about the safe practice of anesthesia medicine and the well-being of Florida's patients."
FSA is a leading advocate for physician-led anesthesia care in Florida.
The FSA, along with the Florida Medical Association, have been staunch opponents of expanding scope of practice for Certified Registered Nurse Anesthetists, who have in recent Sessions sought the ability to exert greater independence in their practice by relaxing doctor supervision requirements.
To watch the ad, please click on the image below: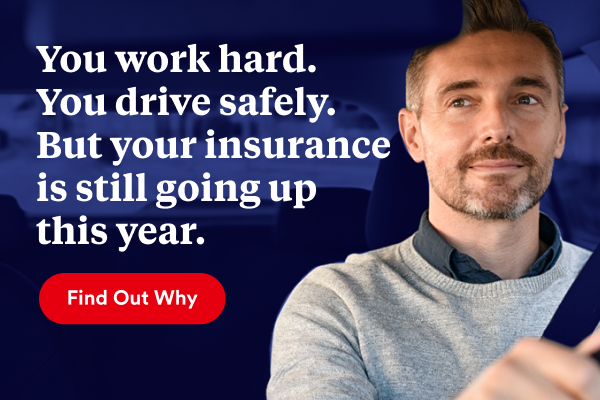 — STATEWIDE —
"Wilton Simpson: When bad actors threaten, farmers deliver" via Rosanne Dunkelberger of Florida Politics — While thinking about doomsday national security scenarios, shortages of things like oil and gas are top of mind. But Agriculture Commissioner Simpson told members of The Economic Club of Florida they shouldn't discount the importance of farmers. "Think of it like going to the grocery store for a week with no groceries there, then it becomes a national security issue in a hurry," Simpson told the group. "When you consider what agriculture really does for us and what we need from it, it has to be elevated to that level … Overcome two weeks of no groceries in the grocery store. Yeah, you can't do that one. It'd be total chaos," Simpson said.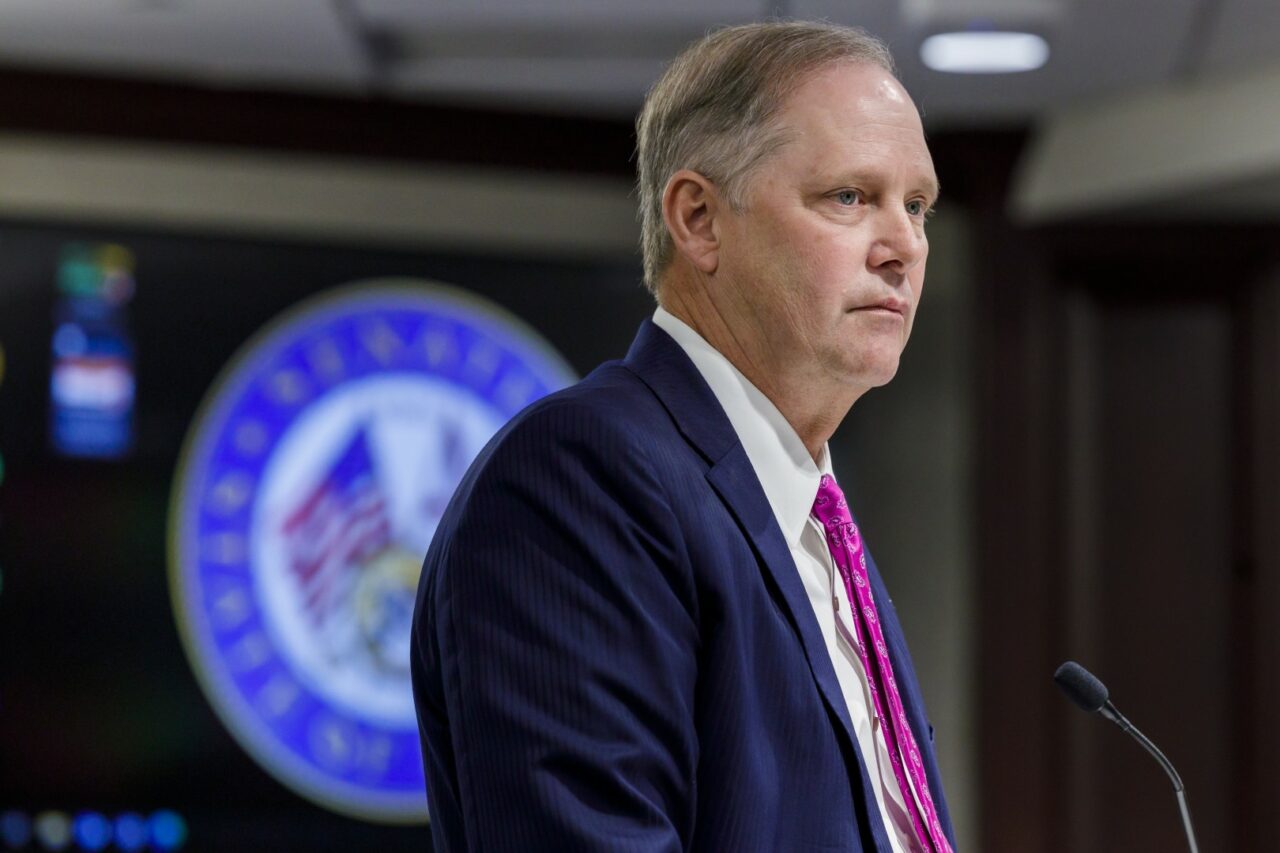 "State official inheriting Florida migrant relocation program has questions about vendor" via Mary Ellen Klas of the Miami Herald — The head of the state agency now tasked with handling DeSantis' migrant relocation program told a Senate committee that he was not sure whether he will continue the state's arrangement with Vertol Systems Company, the politically-connected aviation company paid to transport migrants from Texas to Massachusetts. "The answer to that question is, I don't know,'' said Division of Emergency Management Director Kevin Guthrie when asked if he would continue to use Vertol, the company hand-picked by the Governor's public safety czar. Florida legislators met in a Special Session this month and transferred the management of the migrant relocation program to the Division of Emergency Management Services, which Guthrie heads.
"FWC Chair: Florida black bear hunt 'on the table' with presentation in the near future" via Chad Gillis of the Fort Myers News-Press — State wildlife managers will again discuss holding a black bear hunt after hearing from proponents at a public meeting in Jacksonville. After watching a presentation on other hunting rules and regulations, several hunters said they want the state to hold a black bear hunt again, as it did in 2015. "The rules are there," said Newton Cook, with United Water Fowlers of Florida. "Everything is set. Even New Jersey, who discontinued their bear hunt, have come back. They chose the science. They decided the science was more important than politics. And we need to get the bear hunt back on the agenda."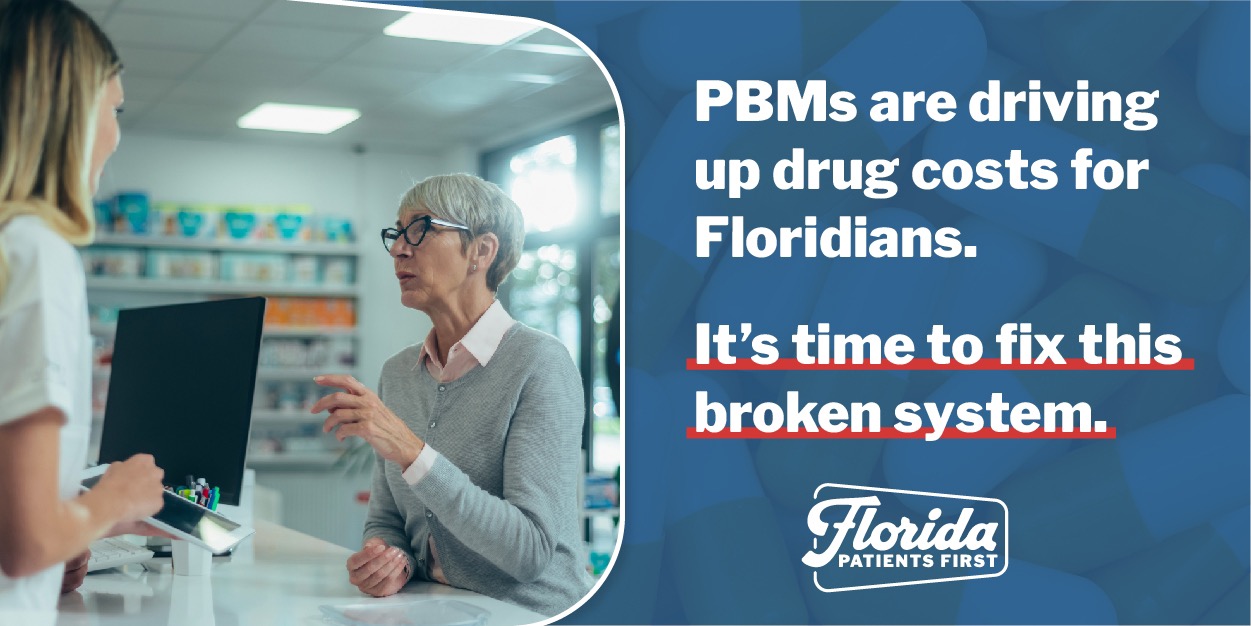 — D.C. MATTERS —
"Joe Biden in Warsaw: 'Ukraine will never be a victory for Russia'" via Alex Gangitano of The Hill — Biden declared that Ukraine will never be a victory for Russia in a speech from Warsaw in which he marked one year since the start of the war. "Autocrats only understand one word: no, no. no. No, you will not take my country; no, you will not take my freedom; no, you will not take my future. And I'll repeat tonight what I said last year in the same place, a dictator bent on rebuilding an empire will never be able to ease the people's love of liberty. Brutality will never grind down the will of the free," he said. "And Ukraine will never be a victory for Russia, never."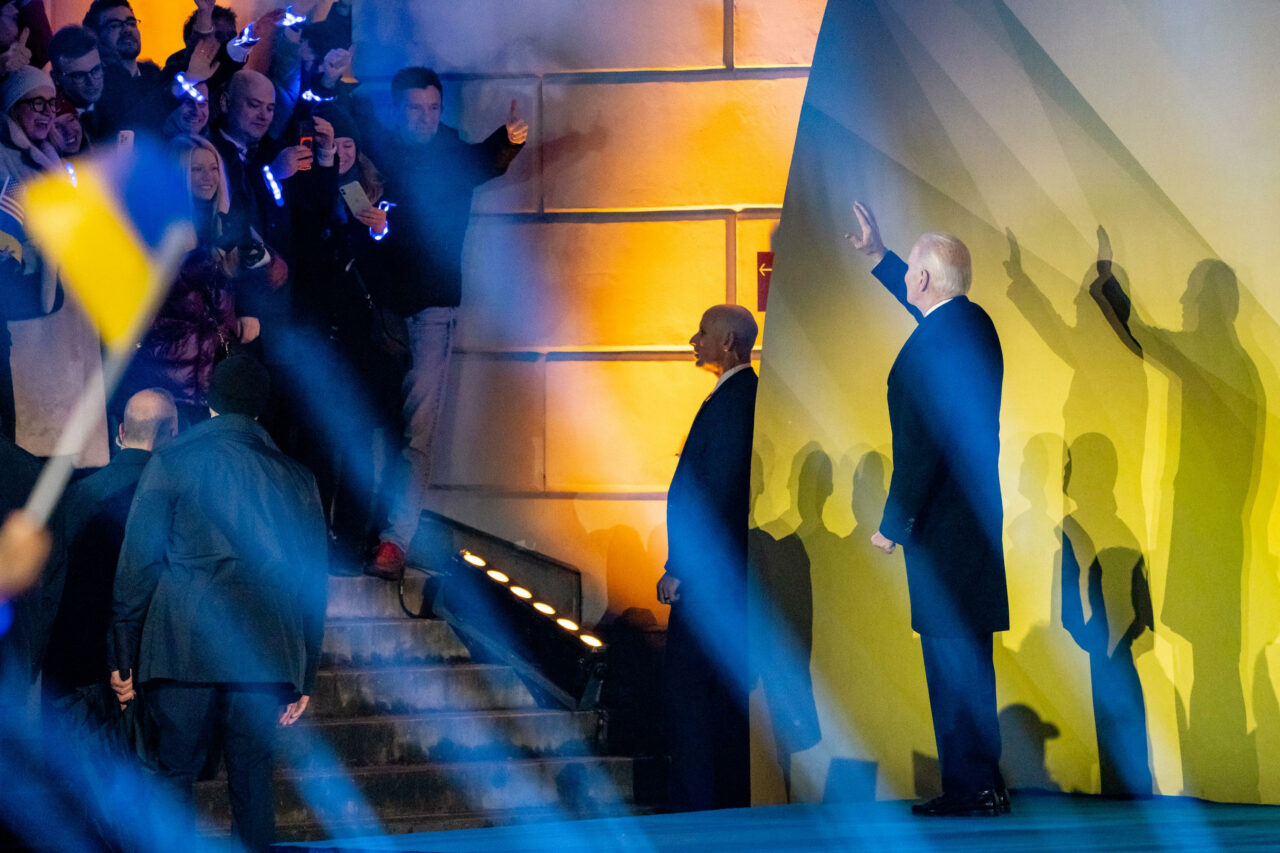 "Biden's investment strategy to juice the economy" via Hans Nichols and Sophia Cai of Axios — The Biden administration is courting a wave of private investments as a multiplier for the nearly $2 trillion in spending and tax incentives Congress approved in the past two years. With little chance of getting more stimulus through Congress, the White House sees buy-in from the business community as the best way to juice the reach of Biden's infrastructure package, the Inflation Reduction Act, and the semiconductor research bill. Team Biden's goal is to leverage those massive packages to scale up projects designed to improve the nation's power grid, help wean the U.S. off oil and gas, stimulate the chip industry, and more.
"New Biden administration plan would limit access to political asylum at U.S.-Mexico border" via Michael Wilner and Syra Ortiz-Blanes of the Miami Herald — The Biden administration announced a plan on Tuesday that would prohibit migrants from seeking asylum in the United States if they have not already begun the process during their journey to the U.S.-Mexico border. Biden officials said that the new policy is necessary "in anticipation of a potential surge of migration" once Title 42, a public health measure the Biden and Trump administrations employed to turn away migrant entry from the border during the pandemic, ends as it is expected to in May. The federal government also hopes the rule will reduce "reliance" on human smuggling and overcrowding at border facilities.
"Biden declines to veto Apple Watch ban, company says" via Karl Evers-Hillstrom of The Hill — Biden has upheld an International Trade Commission (ITC) ruling that could result in an import ban on the Apple Watch, according to AliveCor, a medical device company that has accused Apple of patent infringement. The California startup said it was informed of Biden's decision by the Office of the U.S. Trade Representative on Tuesday. It's the first ITC ruling against Apple to clear presidential review. The Hill has reached out to the White House and Apple for comment. The ITC ruled in December that Apple infringed on AliveCor's wearable electrocardiogram patents.
"Rubio, Pete Buttigieg conduct railroad war over inspections, regulations" via Jacob Ogles of Florida Politics — U.S. Sen. Rubio continued to figuratively tie Transportation Secretary Buttigieg to the tracks over an Ohio train derailment. But the Cabinet member accused Florida's senior Senator of only recently discovering a love for regulating the rails. "First Secretary Pete Buttigieg was M.I.A. on the derailment," Rubio said in a Twitter post. "Then he lies to media claiming my 2021 letter calling for more track inspections was a letter calling for deregulation. He is an incompetent who is focused solely on his fantasies about his political future and needs to be fired."
"House Minority Leader in Florida: We won't let Black history be erased" via Hannah Morse of The Palm Beach Post — House Minority Leader Hakeem Jeffries took some jabs at Florida over its rejection of an AP African American studies course and encouraged a West Palm Beach crowd to "be resilient, be strong" to get through what he called a "backlash moment." Jeffries offered these remarks at an event hosted by Congresswoman Sheila Cherfilus-McCormick, who represents a district that includes communities in both Palm Beach and Broward counties, that celebrated local Black leaders. The New York Democrat last month became the nation's first Black lawmaker to lead a party in Congress after an arduous and historic voting process that ultimately saw Kevin McCarthy rise as House Speaker.
"Anna Paulina Luna is getting national attention. And she's pushing back." via Kirby Wilson of the Tampa Bay Times — U.S. Rep. Luna is known locally for her confrontational, unabashed approach to politics. While seeking the GOP nomination to Congress last year, she campaigned with firebrand U.S. Rep. Lauren Boebert. She once compared Hillary Clinton to herpes. She filed a federal elections complaint against Twitter in 2020 for refusing to verify her account. Now the nation is taking notice of the 33-year-old Republican lawmaker from Pinellas County. This month, more people have searched for her name on Google than ever before.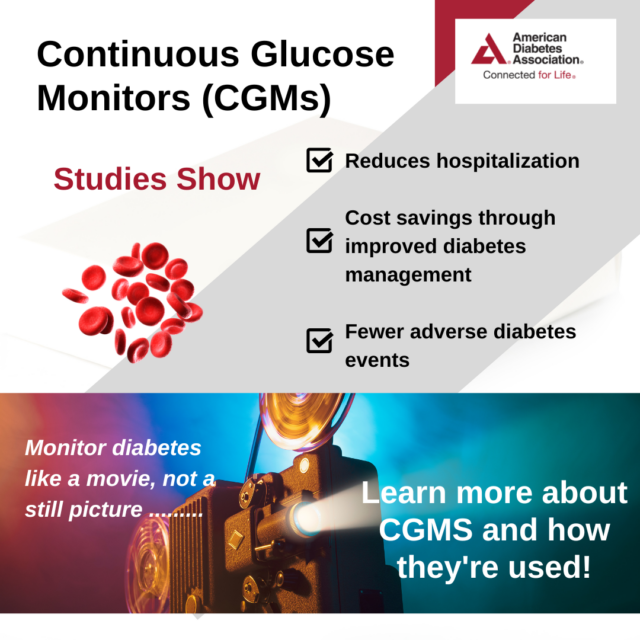 — EPILOGUE TRUMP —
"Jury in Georgia Trump inquiry recommended multiple indictments, forewoman says" via Danny Hakim of The New York Times — A special grand jury that investigated election interference by Trump and his allies in Georgia recommended indictments of multiple people on a range of charges in its report, most of which remains sealed, the forewoman of the jury said in an interview today. "It is not a shortlist," the forewoman, Emily Kohrs, said, adding that the jury had appended eight pages of legal code "that we cited at various points in the report." She declined to discuss who specifically the special grand jury recommended for indictment, since the judge overseeing the case decided to keep those details secret when he made public a few sections of the report last week.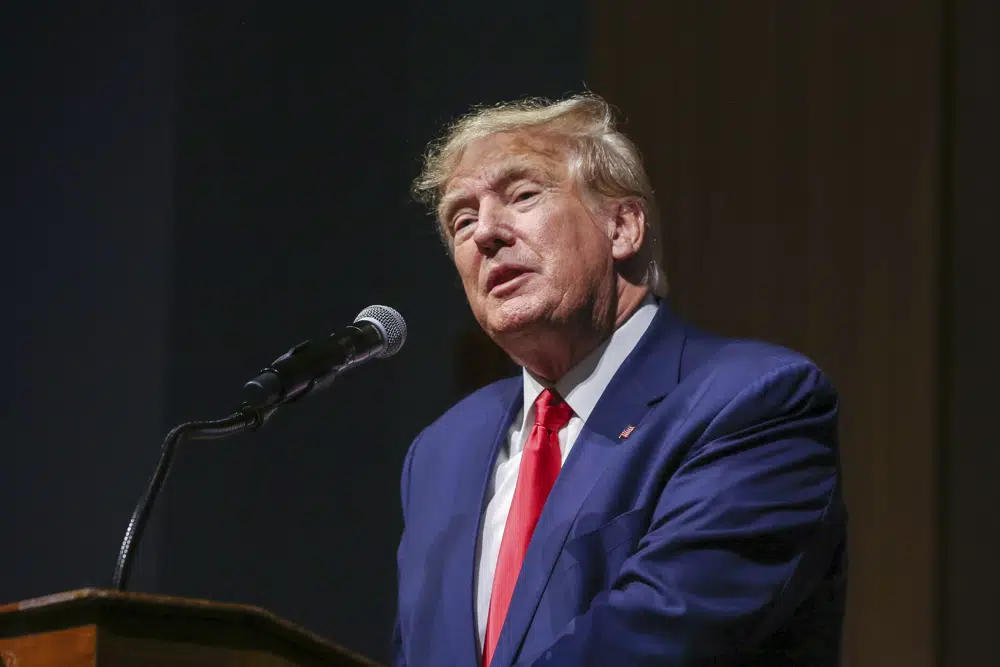 "Three key Trump figures intersect two Justice Department probes" via Rebecca Beitsch of The Hill — Three key figures connected to Trump are at the intersection of two accelerating Justice Department probes seen as the most viable pathways for the prosecution of Trump. Alex Cannon, a longtime Trump Organization employee, was pulled into campaign efforts to assess allegations of voter fraud. Christina Bobb, a lawyer for Trump's 2024 campaign, aided in the Trump 2020 campaign's postelection lawsuits. Trump named Kash Patel as one of his representatives to the National Archives upon leaving office, and he was later one of Trump's chief surrogates in pushing claims that the former president declassified the records discovered in his Florida home.
"Fox News's fear of Trump mirrors the GOP's" via Aaron Blake of The Washington Post — "What [Trump]'s good at is destroying things. He's the undisputed world champion of that," Fox News host Tucker Carlson texted his producer, Alex Pfeiffer, two days after the 2020 election. "He could easily destroy us if we play it wrong." "We can't make people think we've turned against Trump," another Carlson producer warned Pfeiffer on Nov. 10. The internal Fox communications shared last week in the defamation lawsuit brought by Dominion Voting Systems paint a picture of a cable news outlet that was preoccupied with its business model as it chose to air baseless and false claims about voter fraud and a "stolen" election.
"Trump calls Fox News 'the RINO network' over DeSantis coverage and 2020 election revelations" via Sara Dorn of Forbes — Trump attacked Fox News on Tuesday, calling it "the RINO Network," following allegations made public last week that Fox News hosts and executives privately rejected Trump's claims of fraud in the 2020 election, despite hosting a steady stream of election deniers who promoted Trump's unfounded allegations. In previous Truth Social posts since the alleged Fox sentiments were made public on Friday, Trump, without specifying a timeline, claimed that Fox News is down in ratings.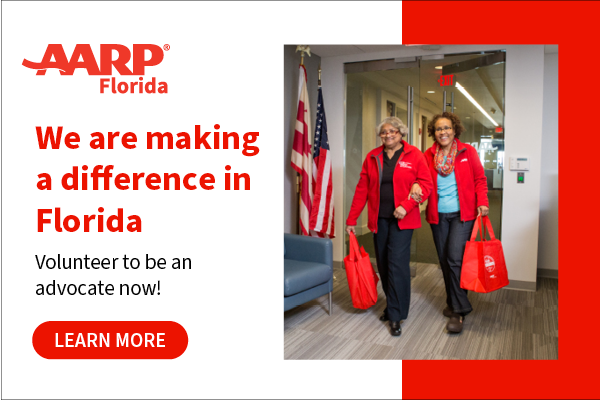 — 2024 —
"Trump says Florida was 'GREAT' before DeSantis 'got there'" via A.G. Gancarski of Florida Politics — Another day brings a fresh round of invective from Trump to DeSantis. And in a special bonus of sorts, Trump's newest blasts on Truth Social include a fresh nickname for the Florida Governor. "Florida was doing GREAT long before Ron DeSanctus got there. People are fleeing from New York to Florida (and other places) because of high TAXES and out-of-control CRIME, not because of Governor (thank you, President Trump!) DeSanctimonious. Rick Scott did great, and even Charlie Crist had very good numbers. SUNSHINE AND OCEAN, very alluring!!!"
"Sarah Palin tells DeSantis to sit out 2024 presidential race, says he could run 'someday, but not right now'" via Aubrie Spady of Fox News — The former Alaska Governor, who has close ties to former President Donald Trump, does not think DeSantis should run for President in 2024, but would support him if he made a White House bid in the future. "DeSantis doesn't need to. I envision him as our President someday but not right now," Palin told Newsmax host Eric Bolling. "He should stay Governor for a bit longer. He's young, you know. He has decades ahead of him where he can be our President."
"Former Trump ambassador backs DeSantis in 2024, says Trump's 'name-calling has turned a lot of people off'" via Timothy H.J. Nerozzi of Fox News — A former ambassador who served under the Trump administration is backing DeSantis for the 2024 Republican nomination, saying the former president's "name-calling" is turning away supporters. Arizona businessman Don Tapia served as the U.S. Ambassador to Jamaica from 2019 to 2021. He said despite his position under the previous administration, he would choose to back DeSantis if the Governor ran for President. "The name-calling has turned a lot of people off," Tapia said of Trump. "Let me tell you, we don't like that."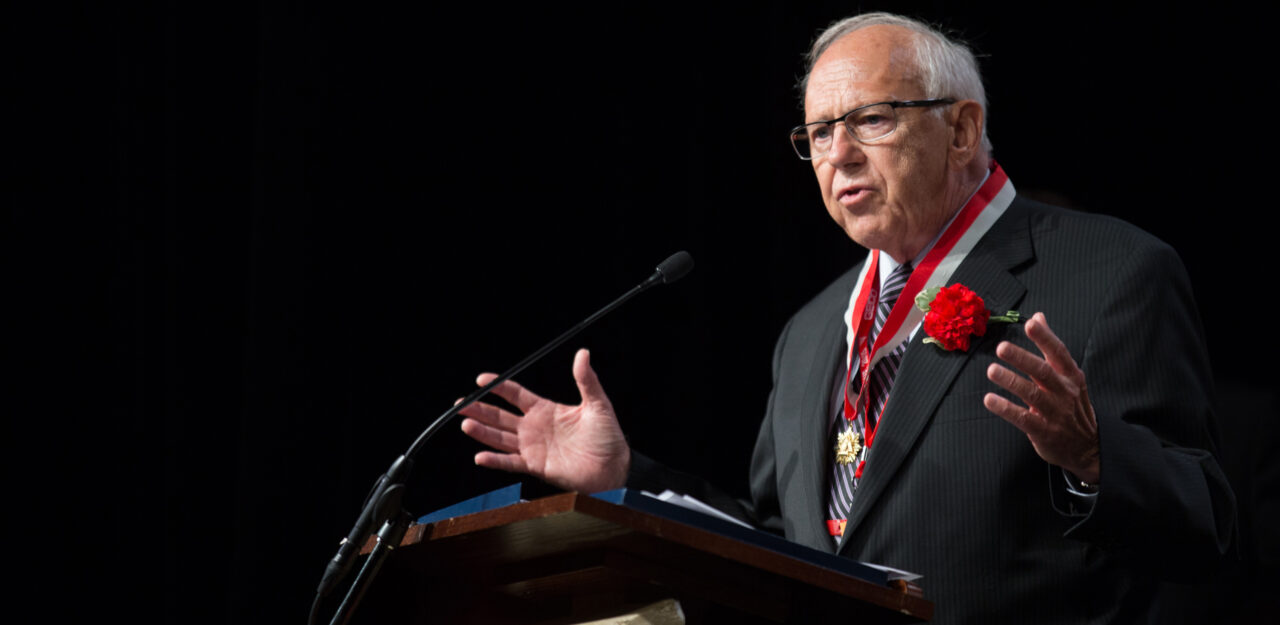 "Trump ally admits his attacks on DeSantis are backfiring" via Nick Mordowanec of Newsweek — Longtime Trump supporter Dinesh D'Souza is cautioning his preferred 2024 presidential nominee to bury the hatchet with potential GOP candidate DeSantis. Trump and former South Carolina Gov. Nikki Haley are the only two Republicans who have officially launched 2024 presidential campaigns. DeSantis, the Florida Governor who was re-elected in 2022 by a large margin, has not declared but has been shown by myriad polls to be Trump's biggest challenger. "I don't think Trump needs to attack DeSantis. Nor should he," D'Souza wrote Tuesday on Truth Social.
"A wealthy 'anti-woke' activist joins the 2024 Presidential field" via Maggie Astor of The New York Times — Vivek Ramaswamy, a multimillionaire entrepreneur and author, entered the Republican presidential race with an appearance on Tucker Carlson's Fox News show and a video centered on opposition to social justice activism. Ramaswamy, 37, is a former biotechnology executive and hedge fund partner who has made a name for himself in right-wing circles by opposing corporate efforts to advance political, social and environmental causes. He has particularly denounced environmental, social and governance investing, or ESG, a framework under which financial companies consider the long-term societal effects of their investment decisions.
"Why Democrats are worried about 2024 Senate elections" via Nathaniel Rakich and Tony Chow of FiveThirtyEight — The next election is still two years away, but if you asked me today who will win the Senate in 2024, I would say Republicans. It's because the 2024 Senate map is just really bad for Democrats. But what does it even mean for a map to be good or bad, anyway? It's simply because Democrats are defending a lot more seats. Of the 34 Senate seats up for election in 2024, Democrats currently hold 23, while Republicans hold only 11.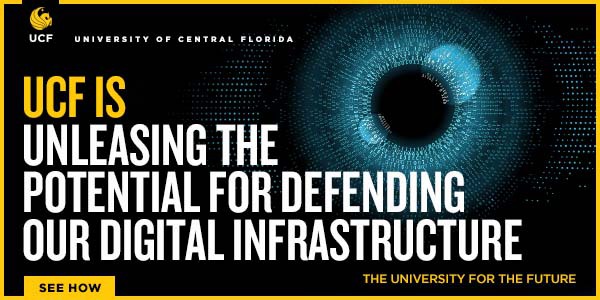 — LOCAL: S. FL —
"With plans to hire 3,400, Miami tech firm secures $4.6 million county subsidy pledge" via Douglas Hanks of the Miami Herald — An unnamed Miami software company plans to announce a major expansion soon, with plans for 3,400 well-paying jobs securing the company a $4.6 million pledge from Miami-Dade County this week. The tax-funded subsidy only gets paid out if the company, code-named "Project Xray," follows through on its planned hiring spree. The new jobs would expand an existing Miami headquarters with about 800 workers into one with more than 4,000, according to county documents tied to the subsidy request. The average compensation for the positions is $107,000 a year, according to the application. An executive with the county's economic development agency, the Beacon Council, called it the largest deal ever closed in Miami-Dade's growing tech sector.
"Jeff Greene: UF offered to name West Palm graduate school after me. 'A deal's a deal.'" via Alexandra Clough of the Palm Beach Post — The University of Florida (UF) in early 2022 offered to name a proposed West Palm Beach graduate school after Palm Beach billionaire Greene in recognition of downtown land he planned to donate toward a campus, according to a letter Greene provided to The Palm Beach Post. But during the past year, Greene's requirements for the donation met with resistance from UF, which decided to try to buy the property instead, Greene said. Negotiations on a sale subsequently took place for several months in 2022, but the deal fell apart late last year, according to a Jan. 31 letter sent to Greene by former UF President Kent Fuchs. Now both sides are at a stalemate, and the campus plan is in peril.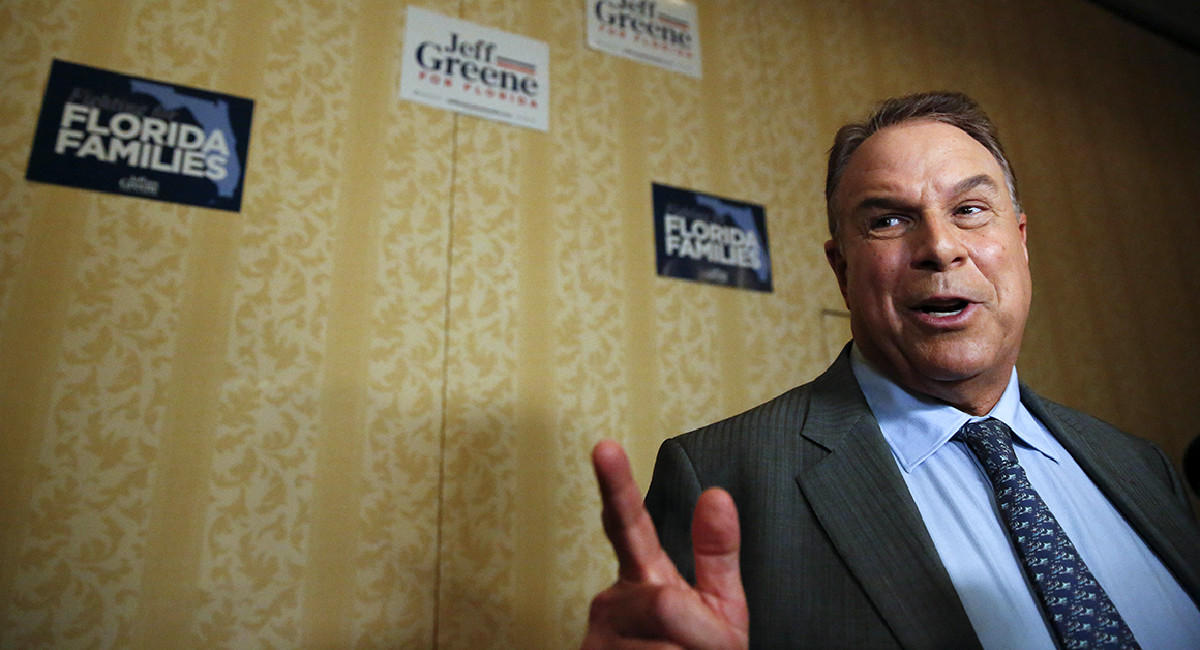 "PBAU probing whether professor was 'indoctrinating' students over racial justice class" via Andrew Marra of the Palm Beach Post — Samuel Joeckel has taught the same writing composition class at Palm Beach Atlantic University for more than a decade. And while he says the course has not changed much in years, the world he teaches in has. The veteran English professor says he learned just how much last week when he received a visit after class from a dean and the school's provost. The somber-faced administrators told him that his annual contract renewal, usually a formality, was being postponed while they investigated a claim he was "indoctrinating" students with discussions about racial justice, he recalled. A parent, it seemed, had called to complain.
"Indian River chooses 5 finalists for County Administrator, including 1 internal candidate" via Thomas Weber of Treasure Coast Newspapers — The County Commission has selected five finalists for the open County Administrator position after initially receiving 58 applications. Among the finalists, one is internal: Phil Matson, county community-development director. Two other finalists have most recently worked in Florida, including one from St. Lucie County. One out-of-state candidate, Dale "Doc" Dougherty, City Manager of Garden City, Michigan, was a finalist in January for St. Lucie County Administrator. Indian River County launched its County Administrator search after Jason Brown stepped down from the role on Dec. 31 to take a job with the Clerk of Court.
"Former Palm Beach Post veteran journalists form new media venture" via Anne Geggis of Florida Politics — Three veterans of the Palm Beach Post are joining forces to venture into a new dimension of news delivery: the email newsletter. The Stet Media Group got its name from an old copy editing term meaning "let it stand" — back when editors wielded red-ink pens — and former Palm Beach Post News colleagues Pat Beall, Carolyn DiPaolo and Joel Engelhardt are taking a stand for journalism with some new bells and whistles. The trio are putting their collective 75 years of Palm Beach County reporting experience to use dishing up public-interest stories unavailable anywhere else, they said. They will be concentrating on topics that might have gotten attention when newspapers' staffs were fatter, but now fall by the wayside.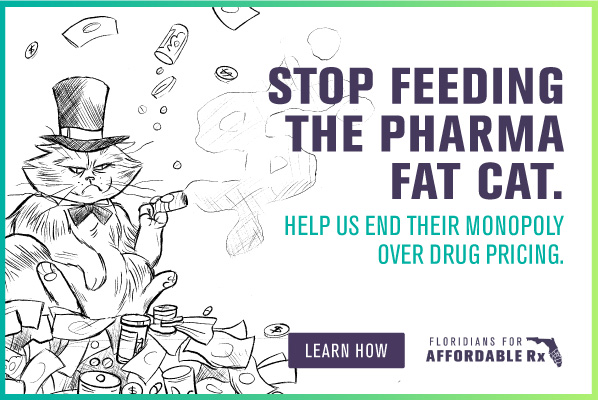 — LOCAL: C. FL —
"Former UCF President John Hitt, who oversaw massive growth at Orlando campus, dead at 82" via Annie Martin of the Orlando Sentinel — Former University of Central Florida (UCF) President Hitt, who oversaw tremendous growth at the school and the addition of a medical school, on-campus football stadium and more than 100 new buildings, has died. Hitt, 82, died Monday, less than five years after retiring from the university where he spent 26 years at the helm. Before his retirement, Hitt spoke frequently of UCF's role in providing access to a college education to people who may not have otherwise earned bachelor's degrees. "I hope I'll be remembered and thought of as someone who was committed to improving access to high-quality education at an affordable price," Hitt said in a December 2017 interview with the Orlando Sentinel.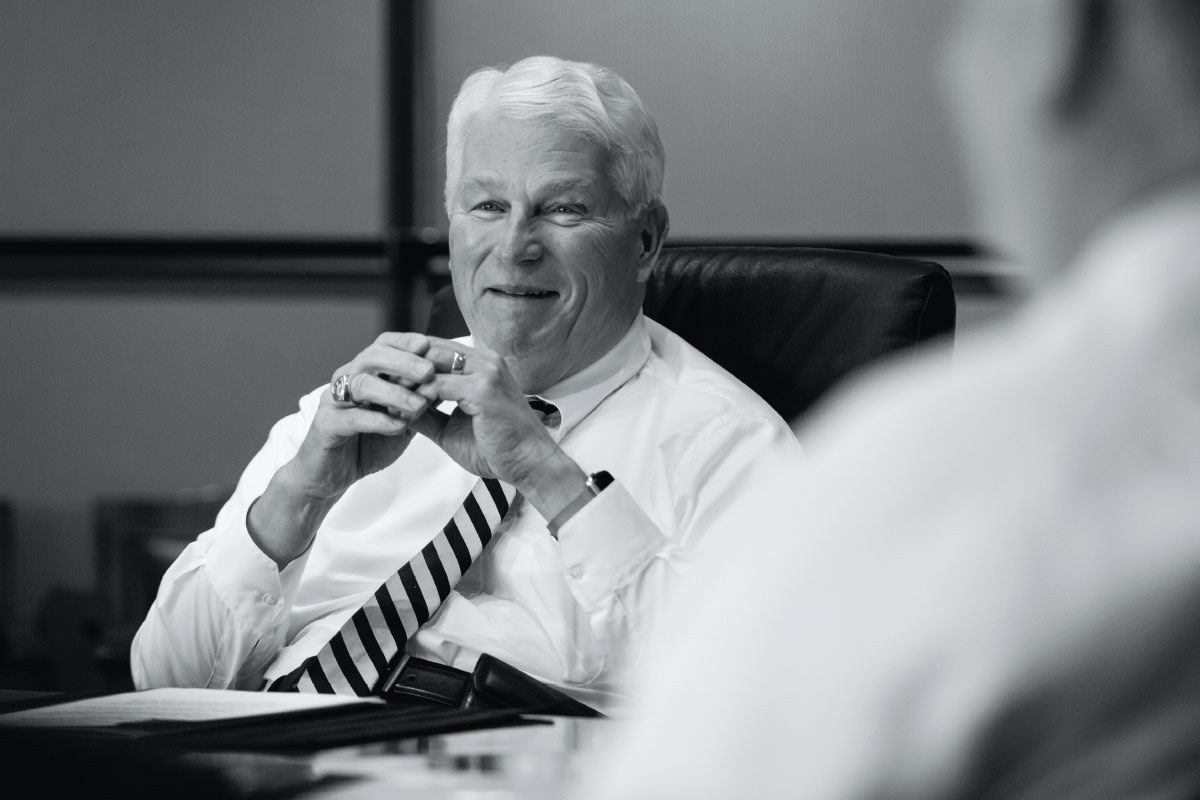 "Charges 'unlikely' a year after man killed by Winter Park police, family lawyer says" via Cristóbal Reyes of the Orlando Sentinel — A lawyer for the family of Daniel Knight, the man shot dead at a wedding by Winter Park police officers last year, believes charges for the killing are "highly unlikely," accusing authorities of hiding behind "a blue wall of corruption." Attorney Guy Rubin also announced an impending lawsuit in a news conference outside Winter Park City Hall, surrounded by more than two dozen of Knight's friends and relatives wearing T-shirts bearing his smiling face and holding up posters of family photos. At issue is radio traffic in the moments before police arrived at the scene and surveillance video from inside the Winter Park Events Center, where the wedding was held and where a 911 caller said Knight was acting violently.
"Orlando conference seeks to lay out U.S. future in space" via Richard Tribou of the Orlando Sentinel — The Space Force could use a little guidance. So could the commercial space industry. That's the gist of what the first Space Mobility Conference aimed to grapple with Tuesday as a single-day lead-in to the larger SpaceCom at the Orange County Convention Center that lasts through Thursday. About 1,100 participants were on hand to hear leaders from the military who were joined by government officials and executives from companies like SpaceX, Blue Origin and Sierra Space to knock around ideas for what will be the future of space, specifically where rockets will launch from and how their payloads, whether cargo or people, will get around once off the ground.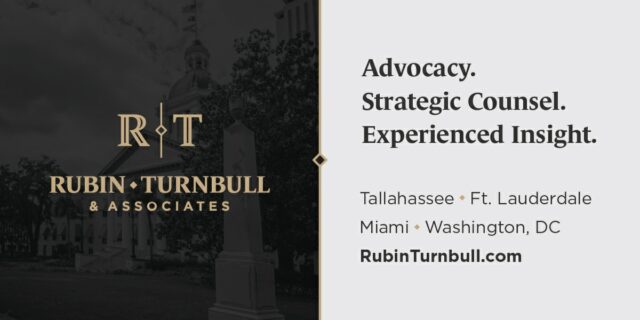 — LOCAL: TB —
"Janet Cruz asks Lynn Hurtak in Tampa political forum: 'Do you have a problem with gay people?'" via Charlie Frago of the Tampa Bay Times — Former State. Sen. Cruz cast her opponent in a key City Council race for being anti-gay at an NAACP political forum Monday night. In her closing statement, Cruz, who is hoping to replace Council member Hurtak in the citywide District 3 seat, asked the 200 or so people gathered in the Middleton High School cafeteria to judge her on her record as a state Representative and state Senator. She asked them for "one more chance" to serve. Cruz, the mother of Ana Cruz, a powerful lobbyist who is Mayor Jane Castor's partner, then said, "I don't know what Hurtak's problem is with my daughter and the Mayor."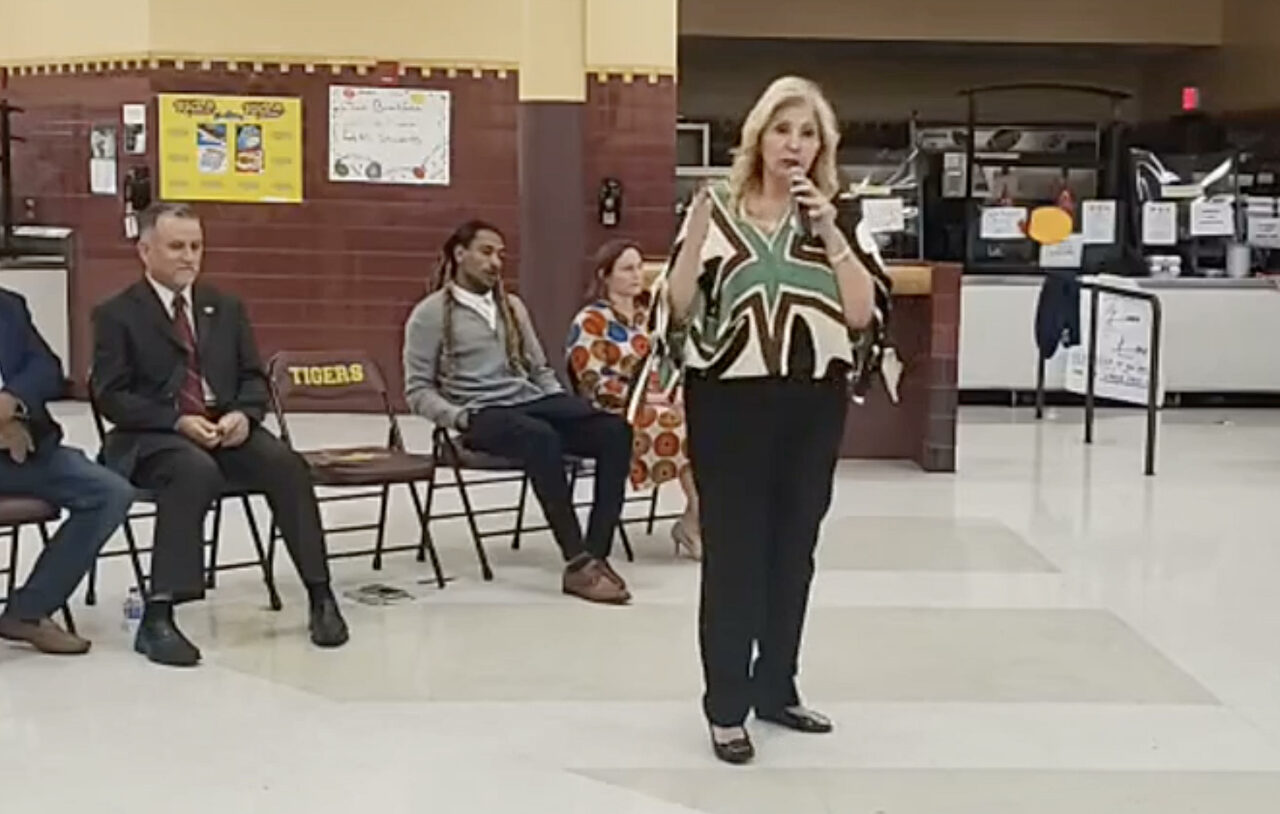 "This is how Tampa lost a historic Black cemetery to a property flipper" via Paul Guzzo of the Tampa Bay Times — The city of Tampa had a plan for taking ownership of the abandoned Memorial Park Cemetery, which they had been maintaining since the owner died in 2019. They placed a lien on the 104-year-old Black cemetery for what they were owed for maintenance, knowing it would be foreclosed upon and then available for them to purchase at a public auction conducted by the Hillsborough County Clerk of Courts. It did not go as planned. The city attorney's office placed its initial bid but did not counter bid or monitor the online auction. Instead, two property flippers dueled during a nearly 10-minute auction.
"Virginia cybersecurity firm expands to Tampa" via Devonta Davis of the Tampa Bay Business Journal — Ridgeline International, a cybersecurity firm specializing in digital signature management, is expanding to Tampa with an office in the Westshore district. The company plans to create up to 30 jobs over the next few years in business development and technical training instruction roles, according to a release. The company is headquartered in Tysons, Virginia, and will lease space in Tampa's Westshore district. The new location will feature classrooms and secure spaces that will be used to facilitate technical training and development work related to digital signature management.
"Pasco County's revamped State Road 52 opens for commuters" via Henry Queen of the Tampa Bay Business Journal — Renovations to a vital east-west road in Pasco County are one step closer to completion. The new State Road 52, which will replace a portion of the current road with the same name, is expected to have one lane of traffic flowing in each direction by Friday evening, the Florida Department of Transportation announced Thursday. The realigned corridor will have seven lanes at a price tag of about $82 million when fully completed by early 2024. It spans from Uradco Place to Fort King Road in the eastern part of the county.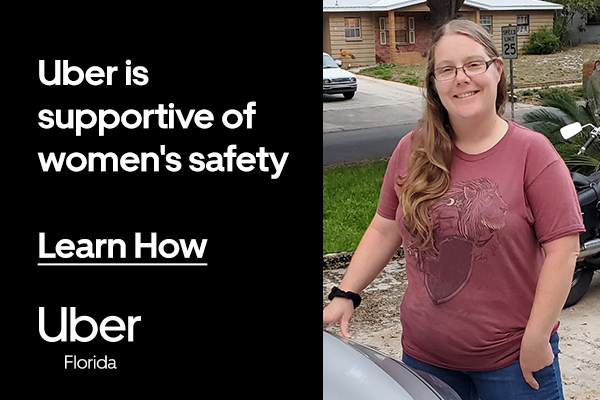 — LOCAL: SW. FL —
"Employee complaint: Doctor wanted unvaccinated hospital staff taken to 'The Firing Line'" via Jonas Vesterberg of The Florida Standard — Doctors and nurses at Sarasota Memorial Hospital are sounding the alarm over a toxic work environment, including threatening and abusive behavior by senior physicians. Staff members also say that patient safety is at risk, with overworked personnel and dangerous treatment decisions. One of the most remarkable incidents involves a complaint against Dr. Daniel B. Case, who was accused of harassment by a staff member concerning the employee's choice of not getting vaccinated.
"Venice growth plan change could impact development of former hospital site" via Earle Kimel of the Sarasota Herald-Tribune — A change in how Venice tracks growth in areas targeted for mixed residential and commercial uses could mean more predictability but also jeopardize future plans such as the envisioned redevelopment of the former ShorePoint Health Venice Hospital site city's center. Planners will now know how many homes can be built when a developer files an application for a project and reserve those once a complete application is applied and paid for. For example, in a corridor targeted for mixed residential and commercial development on the island of Venice, a developer can only seek to build 33 more homes, unless the Venice City Council votes to increase that figure.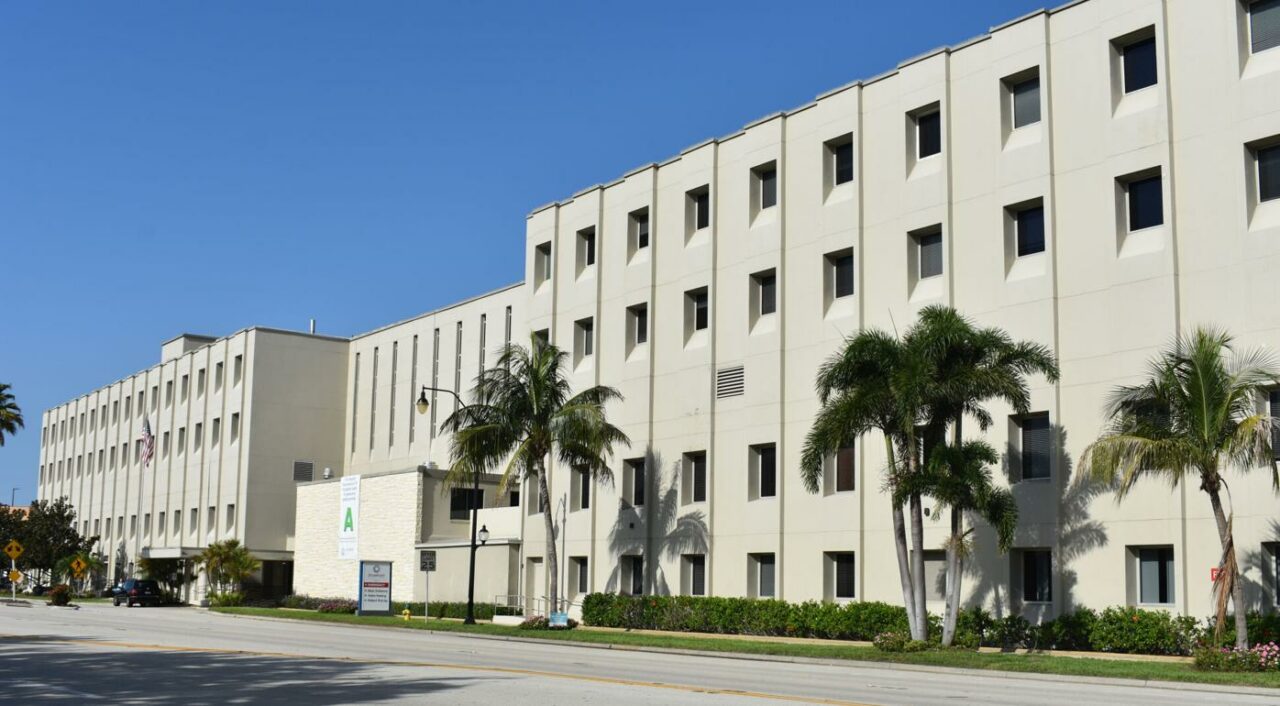 "Manatee Chamber member collapses at Pirates spring training in Bradenton, reports say" via Jason Dill of the Bradenton Herald — Pittsburgh Pirates medical staff had to perform CPR on a guest, who was shagging fly balls during Tuesday's workout at Pirate City, collapsed, according to multiple reports. Chamber of Commerce members were guests of the Pirates and were there to tour the Pirate City spring training complex, shag fly balls during batting practice and have lunch at the facility, according to the Pittsburgh Tribune-Review. Around 11 a.m., the practice was halted when an unidentified Chamber member collapsed in the outfield, according to MLB.com. The Pirates' medical director Dr. Patrick DeMeo, who performed CPR on the fallen guest, and sports medicine director Todd Tomczyk were among the staff that rushed to the outfield to assist the guest.
"Mike Greenwell to helm work at Lee Civic Center as 2023 county fair looms" via Bill Smith of the Fort Myers News-Press — As the opening of the 99th annual Lee County Fair looms, the Lee Civic Center, an often cherished, sometimes ignored home for traditional weddings, graduation gatherings, and gun shows, might be getting a badly needed boost. The civic center, part of county fairgrounds, sustained damage during Hurricane Ian, a near-Category 5 hurricane that struck Southwest Florida on Sept. 28, on top of structural issues that date back several years. Lee County Commissioner Greenwell has voluntarily assumed the role of coordinating county efforts to map a future for the civic center, off Bayshore Road in North Fort Myers.
"Pink Shell looks to sunset a rarely-used Fort Myers Beach public beach access" via Kate Cimini of the Fort Myers News-Press — Fort Myers Beach may soon lose a county-owned public beach access that runs through the middle of Pink Shell Resort & Marina. Some say it's unnecessary to keep the little-used right of way open, given that Estero Island has more than 30 public beach accesses between the town and Lee County. However, others, including those who say Pink Shell should at least move the access, worry its closure could set a bad precedent. They fear it could allow other businesses or developers to prioritize tourist dollars over locals' right to the white, sandy beaches. Pink Shell operator Bill Waichulis visited each of the five Lee County commissioners in the first week of December.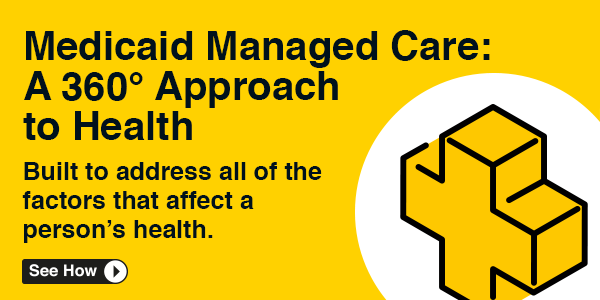 — LOCAL: N. FL —
"What the Donna Deegan surge means" via A.G. Gancarski of Jax Today — Mayoral campaigns may wonder if their barrage of television ads are reaching viewers, and in Jacksonville, indeed they are, even viewers for whom the ads aren't actually intended. I heard a story just the other day about a sixth grader who apparently had seen one too many spots ahead of the March elections, which are now four weeks away. He was reportedly walking around his house talking about "Dirty Daniel Davis," which while evidence of precocity, also means he is consuming materials that really shouldn't be seen by anyone under 18. The spot, which proclaims Davis to be "sleazy and dangerous," may be part of her strategy that is doing her more harm than good, at least if one recent poll of the mayoral race is accurate.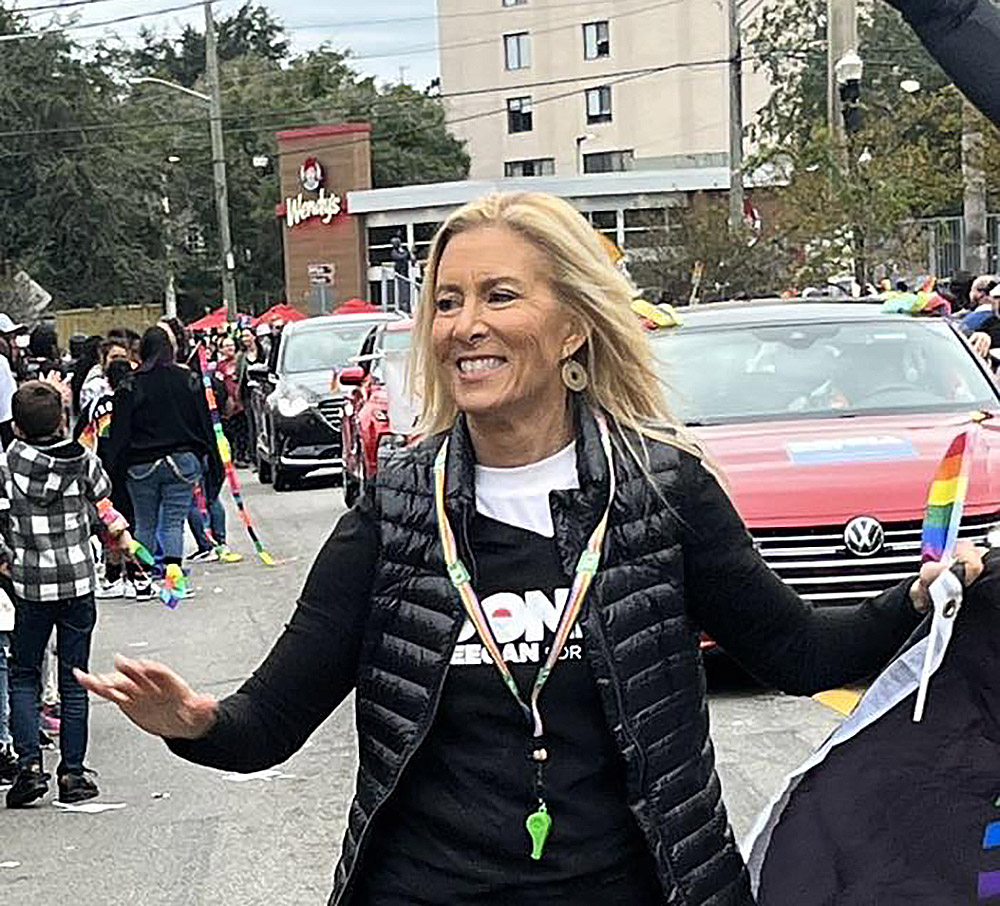 "UF requests $50M from Legislature for graduate campus in Jacksonville" via David Bauerlein of the Florida Times-Union — The University of Florida (UF) is seeking $50 million from the Legislature to help create a graduate-level education center in Jacksonville that would specialize in teaching about high-skilled technology in the fields of health care and financial services. Republican Rep. Wyman Duggan of Jacksonville filed the appropriation request on behalf of UF, adding a third track in funding for the UF center along with potential support from the city of Jacksonville and also philanthropic donations. House Speaker Renner said the request will get consideration during the budget-writing process. "We will review appropriations requests as the budget takes shape," he said in a statement.
"Can massive 'sense of place' plans for Navarre Beach be funded through tourist tax?" via Tom McLaughlin of the Pensacola News Journal — If Santa Rosa County is ever to embark upon a grandiose plan to "instill a sense of place" at its primary tourist destination at Navarre Beach, its county commissioners would like to know that bed tax dollars will be available to cover much of the cost. The County Commission is prepared to vote Thursday to have its county attorney request a Florida Attorney General's Office opinion on whether the county can legally expend tourist development tax dollars to construct such amenities as an amphitheater at Navarre Beach.
"'I am embarrassed to be a student in Escambia County.' District bans 3 more books." via Brittany Misencik of the Pensacola News Journal — "All Boys Aren't Blue," "And Tango Makes Three" and "When Aidan Became a Brother" are the latest book titles to join the growing list of banned books in Escambia County Public Schools. In a special board meeting Monday night, all three books in question were voted for immediate removal. "All Boys Aren't Blue" was particularly scrutinized for detailing two sexual encounters and an instance of sexual assault. The titles will not be able to be challenged again for five years following the vote. The nixed reads are among over 160 other titles that sit on the district's challenged title list.
"Gainesville police to reinstate K-9 unit despite community pushback after Terrell Bradley arrest" via Heather Bushman of The Gainesville Sun — The Gainesville Police Department announced Monday it will reinstate its K-9 unit despite a year marked by controversy and community pushback. The unit returned to regular duty on Feb. 17 after a monthlong pause to address staffing changes. The announcement comes after the K-9s were reassigned to a patrol status in January following a City Commission meeting where questions were raised about abolishing the unit entirely due to concerns from the arrest of Terrell Bradley. GPD spokesperson David Chudzik said the department decided to reinstate the unit because of its significant value.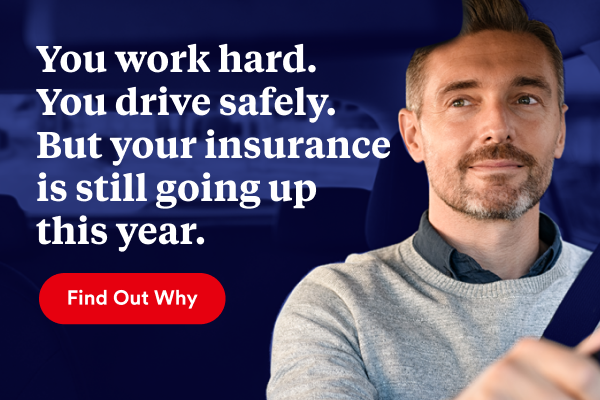 — TOP OPINION —
"What makes Jimmy Carter great is his goodness" via the South Florida Sun-Sentinel editorial board — Carter believed sincerely in the potential goodness of both the government and its people, and we would all be so much better off if more politicians did. Leadership can inspire the best or worst in people. He strove for the best.
His record as President was mixed, but his record as a former president is unsurpassed. His untiring efforts over five decades for peace, democracy, human rights, fair elections and public health around the world richly earned him the 2002 Nobel Peace Prize and set a towering example that would be challenging to match.
Talk about a life well-lived. America's longest-living President is 98 and in hospice care at his home in Plains, Georgia.
Carter's successful campaign for the nomination had effectively ended the segregationist George Wallace's influence in the Democratic Party, and the former Georgia Governor's victory in Florida's early primary was crucial to that.
But he was still "Jimmy who?" to many people, Georgians included, when he sought the presidency.
Florida was a crucial state for him. It was the first big-state Primary he won after Iowa and New Hampshire, and he had no strategy beyond Florida had he lost here.
Like other Presidents, he promised more than circumstances — notably the 1979 energy crisis, chronic inflation and an Iranian hostage crisis — would allow him to accomplish.
It was in his post-presidency that he achieved greatness and was awarded the Nobel Peace Prize.
"I have one life and one chance to make it count for something," he said. "My faith demands that I do whatever I can, wherever I am, whenever I can, for as long as I can with whatever I have to try to make a difference."
He did.
— OPINIONS —
"Florida gun expansion caught in a crossfire" via John Kennedy of USA Today Network — Florida looks bound to soon allow people to carry guns without the need for a concealed-weapons permit, a showcase, pro-gun move demanded by DeSantis before his widely expected run for the Republican presidential nomination. But the measure is being blistered by both sides, with dozens of gun advocates and opponents spending the past two days railing against it in House and Senate committees. Many critics said the legislation doesn't go far enough, because it still bars "open carry," which would allow weapons to be freely displayed.
"Florida's hypocritical legislators ban guns in their own chambers" via Scott Maxwell of the Orlando Sentinel — Your average Florida politician loves to act tough when it comes to guns. Like Yosemite Sam with the temperament and wits to match. They want guns in elementary schools and on college campuses. And they want permitless carry, all because they're supposedly the rootinest, tootinest gun lovers in the world. But do you know where they won't allow guns? In their own meetings. The truth is that these tough-talking politicians are yellow-bellied hypocrites. They bemoan "gun-free zones," except when their dainty derrières are involved. Guns around students are fine. Guns around them won't be tolerated.
"Nobel Prize nod spotlights Florida felon voting rights. That must burn in Tallahassee" via the Miami Herald editorial board — The Florida Rights Restoration Coalition, an Orlando group that led the vital campaign to pass Amendment 4 and restore voting rights to more than a million felons in the Sunshine State, was nominated last week for the Nobel Peace Prize. The strong percentage of approval from voters marked a moment of progress in our state. Meanwhile, Florida's government is doing everything but standing on its head to cripple and undermine the amendment. The work done by the Florida Rights Restoration Coalition and its leader, Desmond Meade, shows what Florida could be, a state where everyone gets a fair shake and where compassion has a place. Now the organization he heads is nominated for one of the most prestigious awards in the world. That must burn some of the folks in Tallahassee.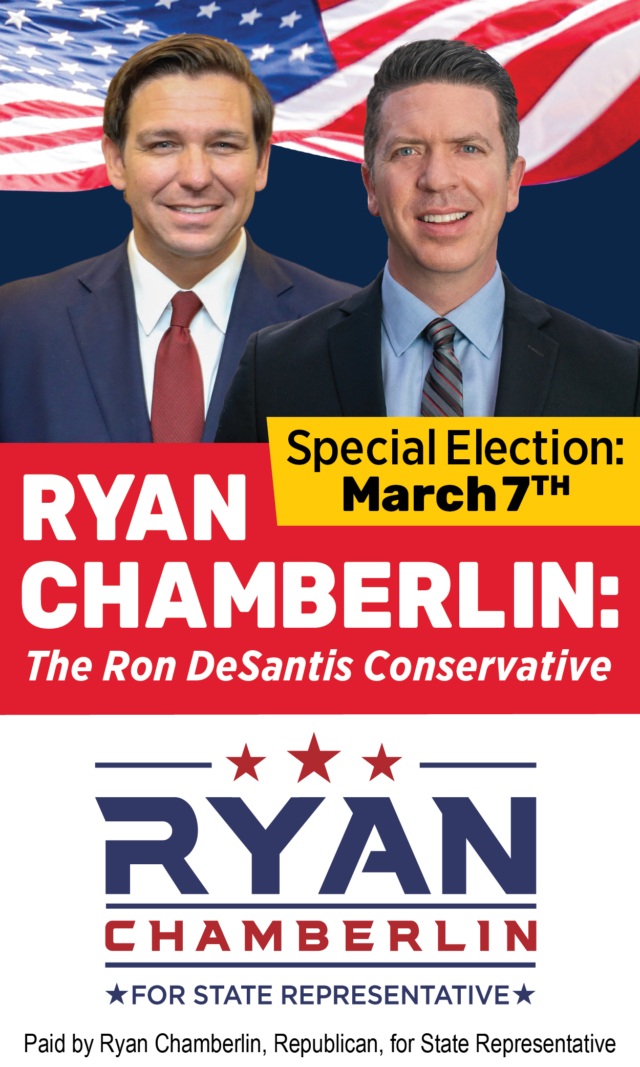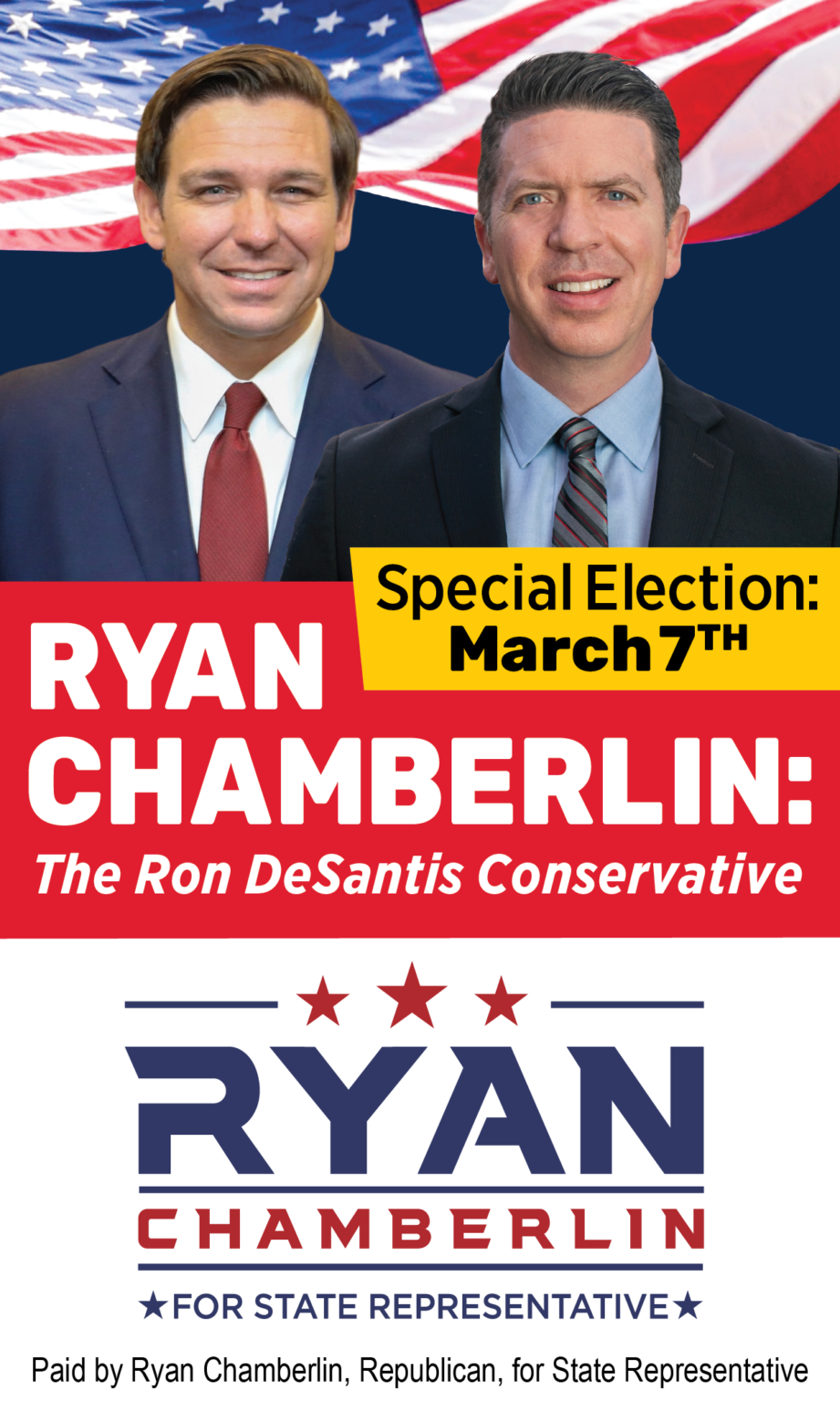 — INSTAGRAM OF THE DAY —
— ALOE —
"3 manatees released into the wild after rehabilitating at Bradenton's Bishop Museum" via Robyn Murrell of the Bradenton Herald — Three female manatees that had been rehabilitating at the Bishop Museum of Science and Nature were released into the wild last week, the museum said Monday. The manatees, all female, had been rescued and medically treated for cold stress syndrome at the Parker Manatee Rehabilitation Habitat. They were released on Feb. 17 at the Tampa Electric Manatee Viewing Center in Apollo Beach, where many manatees typically gather in the winter because of the warm waters near the power plant. The Florida Fish and Wildlife Conservation Commission, Tampa Electric, the Clearwater Marine Aquarium Research Institute, Mote Marine Laboratory and ZooTampa at Lowry Park all assisted in the release.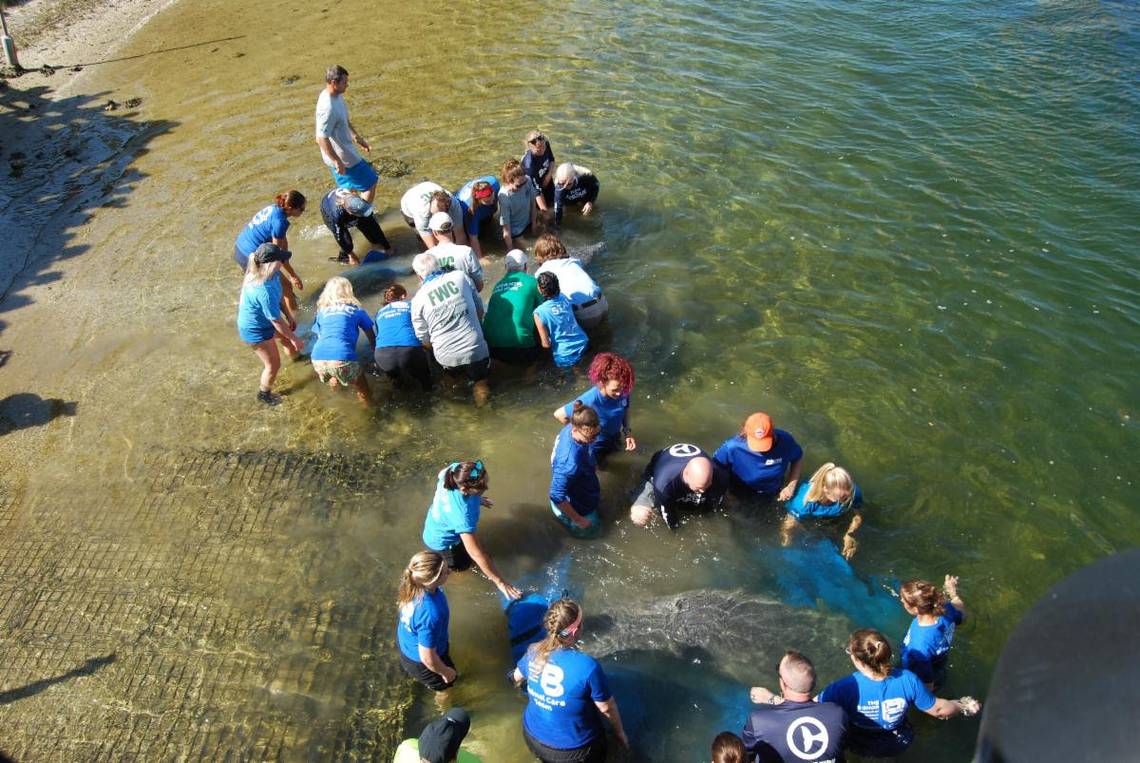 "Blue Jays manager John Schneider joins many other lifesaving sports figures. Here is our list" via Tim Walters of the Sarasota Herald-Tribune — If you saw someone choking, how would you react? For Toronto Blue Jays manager Schneider, the answer is: quickly. Schneider and his wife Jessy were having lunch at Clear Sky Draught Haus in Dunedin over the weekend when a woman at a restaurant near the team's spring training home started choking and couldn't breathe. Schneider got up from his table and performed the Heimlich maneuver, a technique he said he learned in sixth grade, to dislodge a shrimp from the woman's throat. Schneider's reward: a free beer from the restaurant.
"Disney expands After Hours events, points to Typhoon Lagoon reopening" via Dewayne Bevil of the Orlando Sentinel — Walt Disney World is adding nights to its Disney After-Hours events at Hollywood Studios as well as introducing the evenings to Epcot. The resort also says H2O Glow After Hours will be back at Typhoon Lagoon water park, which will reopen sometime this spring. The After-Hours Sessions are a separately ticketed event that gives access to many rides and attractions after the park closes for the day. There are a limited number of After-Hours tickets sold, which reduces wait times. The H2O Glow event kicks off on May 20. It was held last year at Typhoon Lagoon but not the previous two years due to pandemic precautions.
"Island H2O Water Park adds Selfie Spot Beach, sets reopening date" via Dewayne Bevil of the Orlando Sentinel — A reopening date has been set for Island H2O Water Park. The Kissimmee attraction will begin its spring season March 10. The park, which was designed with a social media theme, will feature a pop-up Selfie Spot Beach attraction near its main entrance upon reopening. Visitors take beach-related photos with oversized pool inflatables, beach balls and other props. This is a limited-time experience. "We are constantly working to innovate and create experiences that not only offer value to families but most importantly, that are joyful and memorable for all ages," Todd Andrus, senior regional director of marketing for the park, said in a news release.
— HAPPY BIRTHDAY —
Best wishes to Nelson Diaz of The Southern Group and Courtney Veatch.
___
Sunburn is authored and assembled by Peter Schorsch, Phil Ammann, Daniel Dean, Ryan Nicol, Jacob Ogles, and Drew Wilson.