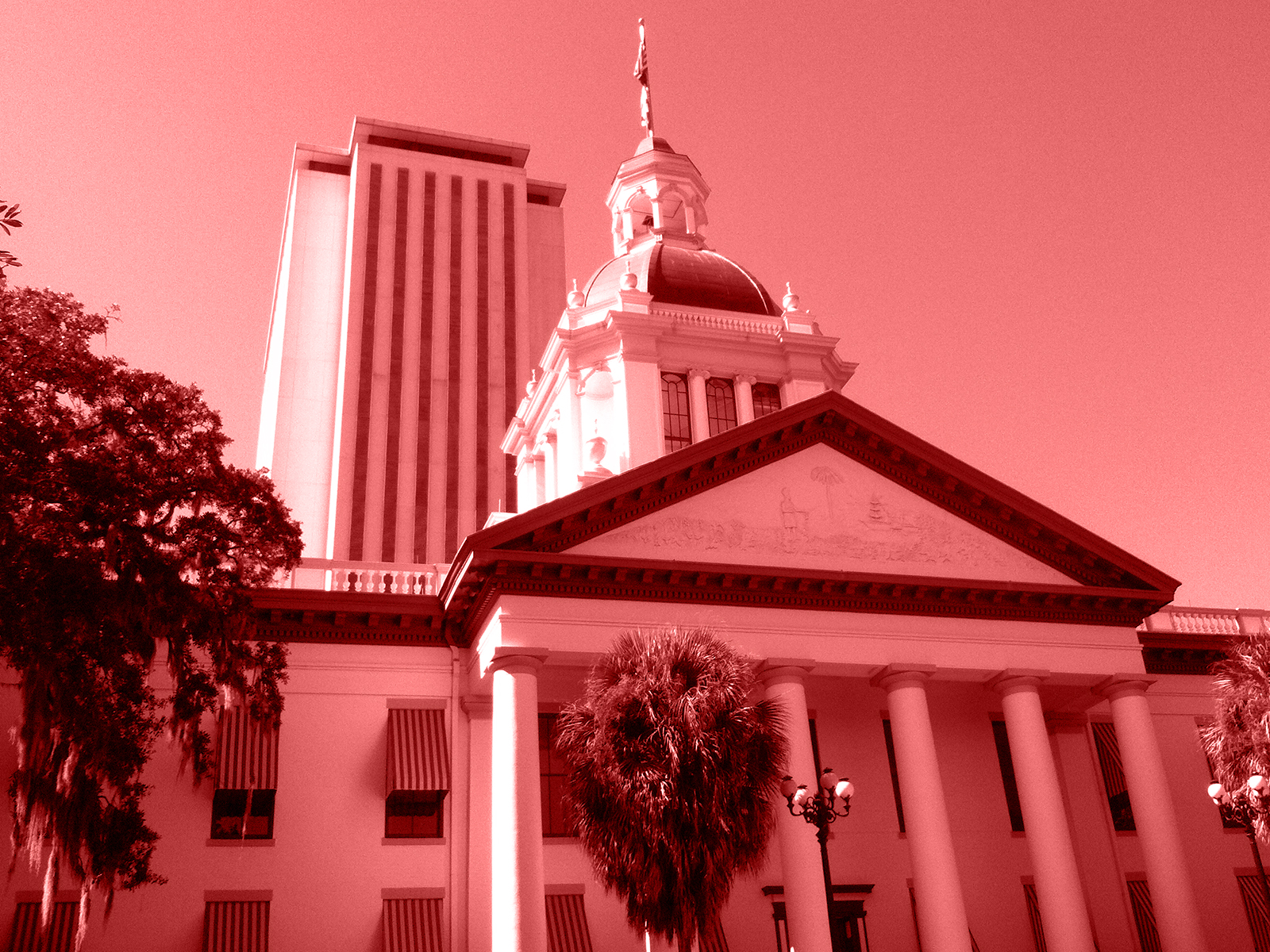 What's inside? All things Session.
Sixty Days — A prime-time look at the 2023 Legislative Regular Session:
The Last 24
In an area of bipartisan accord during a bitterly divided Session, lawmakers agreed to expand eligibility for the state's children's health insurance program commonly called Florida KidCare. The passage of the bill comes after House Speaker Paul Renner put his clout behind the Medicaid expansion, saying in his opening-day remarks that families should not lose access to a subsidized children's health insurance policy just because their incomes have risen. The Senate voted unanimously Thursday to pass the expansion contained in HB 121, sponsored by Rep. Robin Bartleman. The House had voted unanimously to pass the expansion earlier this Session. It's the first time the state has expanded income eligibility for the program since it was created in 1998. Here's your nightly rundown.
Cash back: House and Senate negotiators have agreed to a variety of tax cuts valued at an estimated $1.3 billion next year.
Call it a comeback: With the passage of HB 5, the Department of Commerce could come back after a 30-year hiatus.
21-and-up: Florida's minimum gun-buying age will remain at 21 years old after a proposal (HB 1543) lowering it to 18 died in the closing days of Session.
Cracks in crackdown: The Senate and House continue to diverge on legislation (SB 264) cracking down on China and other hostile nations buying land near military bases.
Confirmed: The Senate confirmed 16 agency and department heads, including Surgeon General Joseph Ladapo, Agency for Health Care Administration Secretary Jason Weida and Department of Transportation Secretary Jared Perdue.
Sharing is caring: A bill (HB 1259) that would give charter schools a share of school districts' tax money for capital costs won Senate approval and will next head to the Governor's desk.
Accept all cookies: A data privacy deal (SB 262) appears close to being uploaded to the Governor's Office.
All in favor: A bill (HB 49) aimed at reclaiming African American graves lost to the tides of time and shifting property priorities cleared the Senate with a unanimous vote.
MMJ: The Senate has passed legislation (HB 387) regarding medical marijuana access, but added a significant change — expanding growing licenses for Black farmers.
Maybe next year: Lawmakers failed to agree on how to refund the nearly $570 million collected through the All for Transportation sales tax in Hillsborough.
Snooze button: A bill (HB 733) that would give middle and high school students a little more shut-eye during the school week cleared its final hurdle in the Legislature.
The other green stuff: After bouncing back and forth between the Senate and House this week, a years-in-the-making measure (HB 179) that would ban the sale of products made from a consumable plant called kratom to people under 21 has finally passed.
Cheers: A bill (HB 1561) that will expand zones in Duval County where liquor can be served legally cleared the Legislature.
Is this goodbye: The Legislature passed a bill (HB 1397) requiring DOT "or its consultant" to study the potential dissolution of the Hillsborough Area Regional Transit authority.
Ferry fare: The Legislature put $1 million for ferry service connecting downtown Clearwater and Dunedin to Clearwater Beach in the 2023-24 budget.
Breathe easy: Legislation (SB 1346/HB 1317) that would have stripped local protections of historic buildings in storm-prone areas across Florida is dead — for now.
Christmas in July: Lawmakers stuffed the 2023-24 budget with gifts for DeSantis' office.
In or out: In Panama City, very poorly miked reporters seemed to ask the Florida Governor about "DeFuture." And the response was "DeFamiliar."
New backer: One of the most important legislators in New Hampshire is backing DeSantis for President.
Quote of the Day
"It looks like I'm not having to retire from my day job after all."
— Ed Sheeran after being found not guilty of plagiarizing Marvin Gaye's 'Let's Get It On.'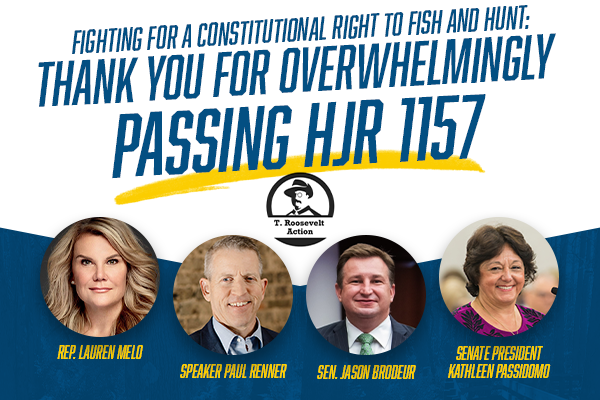 Bill Day's Latest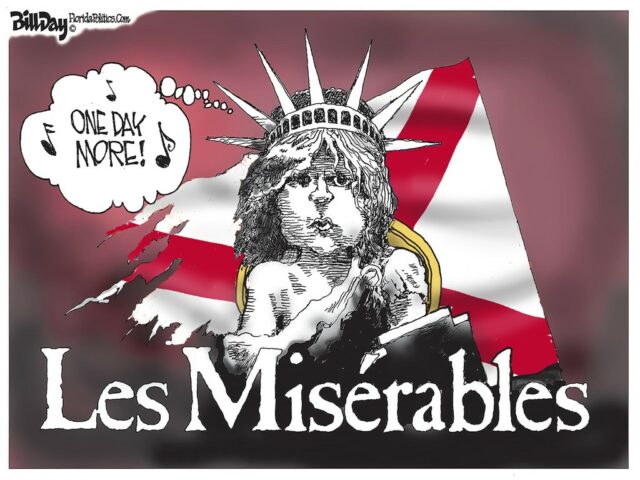 3 Questions
As Chair of the House Health Care Appropriations Subcommittee, Rep. Sam Garrison had a lot of influence over the state's health care budget this Session. The Fleming Island Republican and future House Speaker spoke with Florida Politics on Wednesday about his experience working on the record $117 billion budget as well as his priorities for next year.
Q: What's the reasoning behind the $500,000 for DOH to study potentially increasing the fund to more participants?
Garrison: We want to make sure that the money we're spending on cancer is returning the best ROI for patients and taxpayers. Ultimately, there's not a predetermined landing spot for that. So, we want to make sure — we're spending a substantial amount, millions and billions of dollars on this — we just want to make sure that we're using that as effectively as possible.
Q: This is a big budget; how hard was it to write? What do you think you learned the most during this process?
Garrison: It's extraordinarily complex. It's the most challenging thing I've done as a legislator, and it's not even close. Not even close. Think about health care. There are a million different components. Just seeing the interplay between them, and understanding that ultimately, there's a fixed amount of dollars, and everyone's worthy. But simultaneously, there's not enough money in the world to solve all these problems. So, you have a limited amount of resources, you're trying to figure out how to best allocate those resources to address both your short-, medium- and long-term needs. And people's lives are literally on the line, so it's important, it's complicated, it's challenging, and I like that. The policy nerd in me was challenged by it because, ultimately, it's about real people.
Q: Is there something you wish you could have walked away with? It's all about compromise, but is there one thing in that budget where you're saying 'Oh, I wish I had this.'
Garrison: Honestly, I really like where we are. What this year taught me was that there are certain areas of the budget where I think going forward, and especially in the post-COVID world, we kind of know what our new normal is in terms of where our hot hotspots are. It identified some of those areas for me.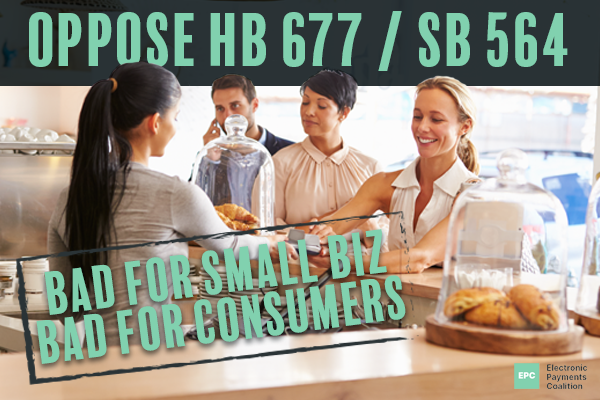 Lobby Up
The most exciting two months in Florida politics ends Friday. Less than 24 hours later comes "The Most Exciting Two Minutes in Sports."
The 149th running of the Kentucky Derby is Saturday, which will see 20 thoroughbreds run a one-and-a-quarter mile circuit to earn a slice of a $3 million purse.
Meanwhile, those at home will be on the edge of their seats, waiting to see if their horse comes through.
It'll be hard for anyone in Tallahassee to make it to the Blue Grass State in time to catch the race in-person, but the good thing is they don't have to travel far from home to see some action.
Florida is horse country — a handful of the Kentucky Derby entrants are even alums of the Florida Derby and the winner of that early April race, Forte, is the favorite among bettors. To that end, the state has some tracks where thoroughbred races are regularly held.
Two of the best-known are Tampa Bay Downs and Gulfstream Park Racing and Casino in Hallandale Beach.
Tampa Bay Downs is represented by David Ramba and Cameron Yarbrough of Ramba Consulting Group and Margaret Timmins and Lisa Hennings of Timmins Consulting. Gulfstream is represented by Jeff Johnston, Amanda Stewart and Anita Berry of Johnston & Stewart. Meanwhile, Churchill Downs has a contract with Brian Ballard and Brady Benford of Ballard Partners.
The Florida Thoroughbred Breeders' and Owners' Association also has a Tallahassee team, including Matt Bryan, Teye Carmichael, David Daniel, Jeff Hartley, Lisa Hurley and Jonathan Rees of Smith Bryan & Myers, as well as Warren Husband of Metz Husband & Daughton.
Breakthrough Insights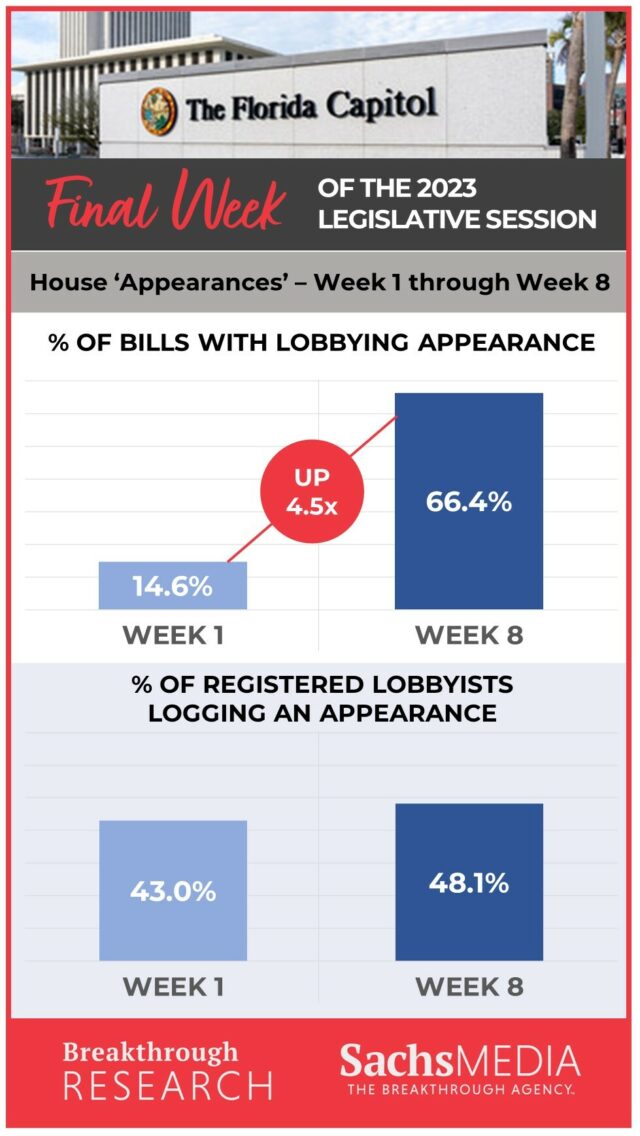 The Next 24
10 a.m. — The Senate holds a floor session. Senate chambers.
10 a.m. — The House holds a floor session. House chambers.
The Legislature adjourns Sine Die.
Full floor session agendas, including bills to be considered, are available on the House and Senate websites.