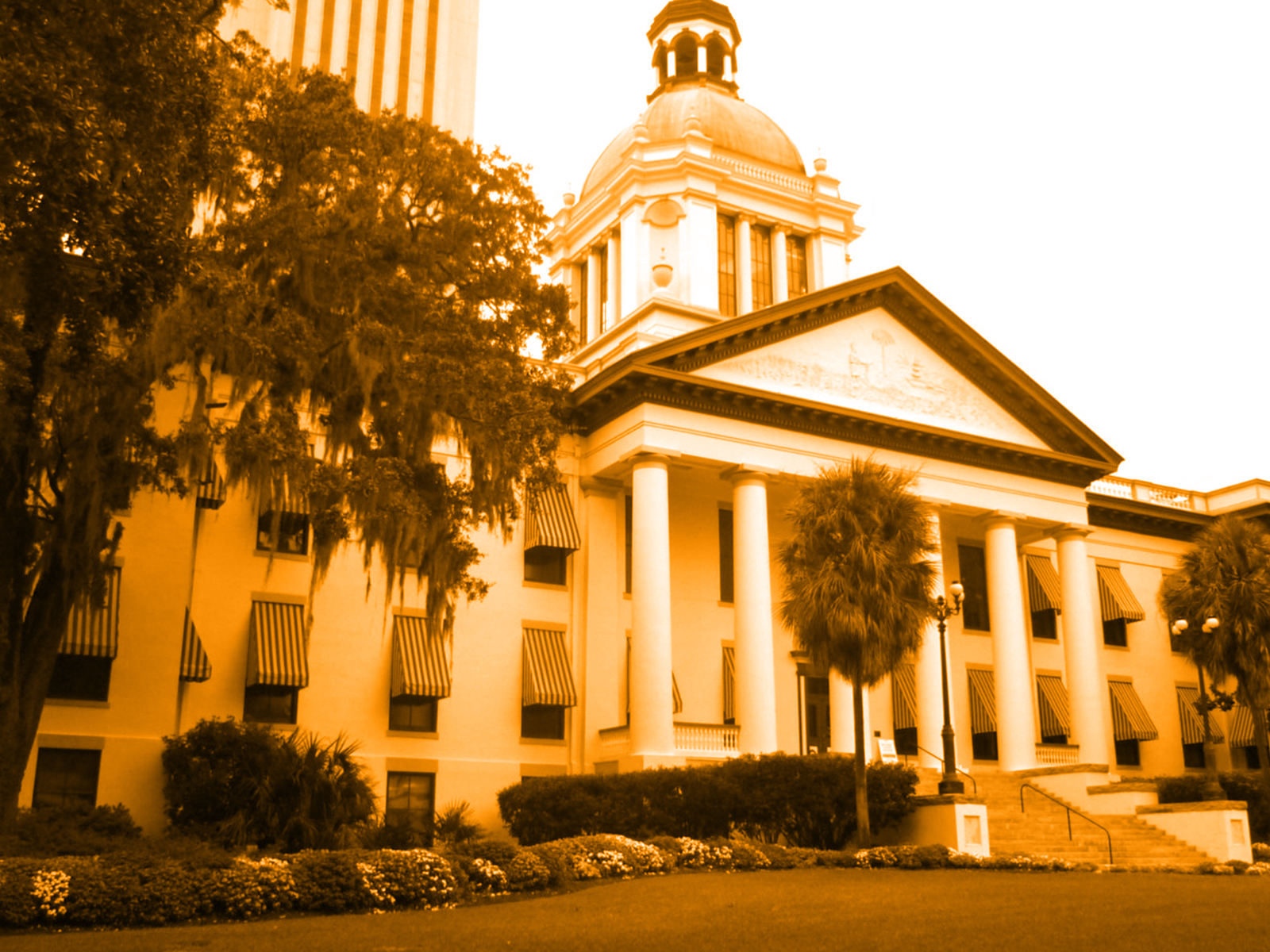 Good morning. 'Sunburn' has been waiting for you.
Good Monday morning.
A top of the 'burn happy birthday to our dear friend, Christina Johnson of On 3 PR. From representing top pols, including Attorney General Ashley Moody and House Speaker Paul Renner, to serving as president of Capital Tiger Bay and producing those essential campaign finance spreadsheets, Christina just always makes the entire Process better. You can't say that about many people, but it's one of the first things I think about when asked about Christina's role.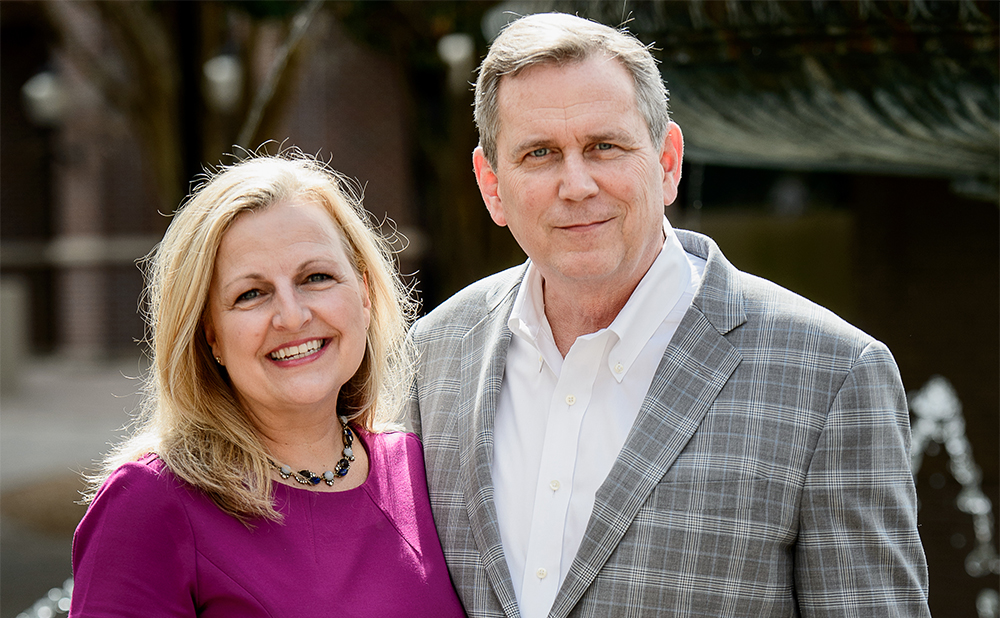 It's also the 25th anniversary of Christina's engagement to our other dear friend, David Johnson. He may be an elbows-out, top-tier political consultant, always ready with steady advice and a sharp quote, but he's also a romantic and as in love with his bride as he's ever been. He recently shared with me a brief recounting of their engagement night and I hope he doesn't mind if I re-share it with Sunburn readers. "I proposed that evening at her house, and then it was a very late Friday night Adams Street evening as Clyde's stayed open past local ordinances so we could celebrate properly with our friends and colleagues just a few weeks before the momentous '98 election. I was fortunate then and remain so roundly blessed she accepted 25 years ago…"
Congratulations, Mr. and Mrs. Johnson!
___
In consulting, the product is the people.
TSG Advisors clearly understands that, illustrated by its latest addition to the roster: public safety expert Laurie Anderson. It's a key hire for the consulting firm — a spinoff of lobbying powerhouse The Southern Group — that signals rapid growth since its Summer launch.
Anderson brings to TSG three decades of experience in public safety and emergency communications. Inspired by her family's connection to law enforcement, she's spent her life's work in the industry. Her experience is varied, ranging from time under the headset to advocating in Tallahassee, giving her a relatable edge with potential clients.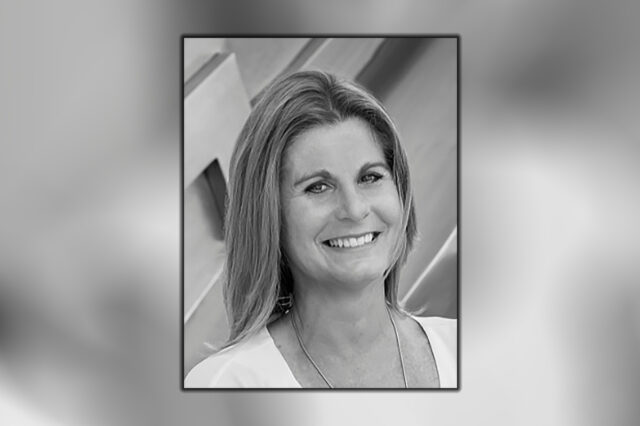 TSG Advisors Managing Principal Jason Fuqua said Anderson's time in the field makes her a valued addition.
"Laurie brings an immense amount of firsthand experience to our team," Fuqua said. "She knows what the opportunities and challenges are, and her expertise is nationally recognized."
She began her career in emergency communications working the switchboard and eventually managing the Charlotte County Sheriff's Office 911 response system. Later, she led industry associations where she advocated for cutting-edge advancements in the emergency response arena.
Anderson is currently an at-large representative of the Florida Emergency Communications Board and immediate past president of the National Emergency Number Association (NENA). She also helped spearhead a mental health initiative in the industry, an important issue for those tasked with dispatching first responders.
Ryan Chambers, who leads the North Carolina chapter of NENA, said Anderson's dedication is "second to none."
"Laurie will do everything in her power to assist and provide expert-level guidance to ensure your agency, co-workers and you personally, accomplish your goals," Chambers said.
Industry members also applauded the hire. Palm Beach County 9-1-1 Program Services Manager Dan Koenig said she brings "a holistic approach."
"She has made a difference working for the advancement of public safety and Next Generation 9-1-1 at all levels of government," Koenig said. "She brings proven leadership in public safety operations, Next Generation 9-1-1 technologies and policy to the table."
___
Must-see TV — Speaker-designate Daniel Perez was the featured guest on CBS Miami's Facing South Florida with Jim DeFede, where he discusses, among other topics, why he wants to be Speaker. To watch the one-on-one conversation, please click here.
— SITUATIONAL AWARENESS —
—@SenBillNelson: Congratulations to the OSIRIS-REx team! NASA has just successfully returned a sample from an asteroid! Touchdown in the Utah desert. It will give scientists an extraordinary glimpse into the beginnings of our solar system.
—@JasonMillerinDC: 1/ Heads are EXPLODING at the Jeff Bezos Amazon Washington Post, as President (Donald) Trump now leads Joe Biden nationally by 10 points (52%-42%) after having led by 6 points (49%-43%) in May! How bad are they melting down? The Post shits all over their own poll throughout the article and they don't even mention the head-to-head ballot test until the 21st paragraph!!!
—@Nate_Cohn: It's really really hard to release outlying poll results, so you've got to give credit to ABC/Post here, but I do have a fairly major quibble with ABC/Post here: if you release consecutive 'outlying' poll results — R+7 in May, R+10 today — you don't get to dismiss your results
—@JaredEMoskowitz: With the looming Shutdown, just a reminder to my colleagues across the aisle, tomorrow is the Day of Atonement!
—@LeaderBookFL: G'Mar Chatima Tova — As my family and I observe this sacred holiday, we wish you a meaningful fast and hope that Yom Kippur brings an abundance of blessings and peace into your life.
Tweet, tweet: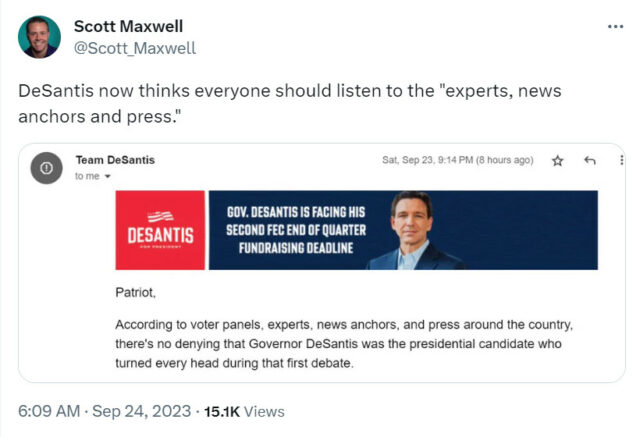 —@IleanaGarciaUSA: We @FLSenate are optimistic about the future. We believe that with the right policies, strong public support, and a shared commitment to conservation, we can preserve our waterways, marine life, and environment for generations to come. We look forward to working with all of you in the 2024 Legislative Session to make this vision a reality.
Tweet, tweet: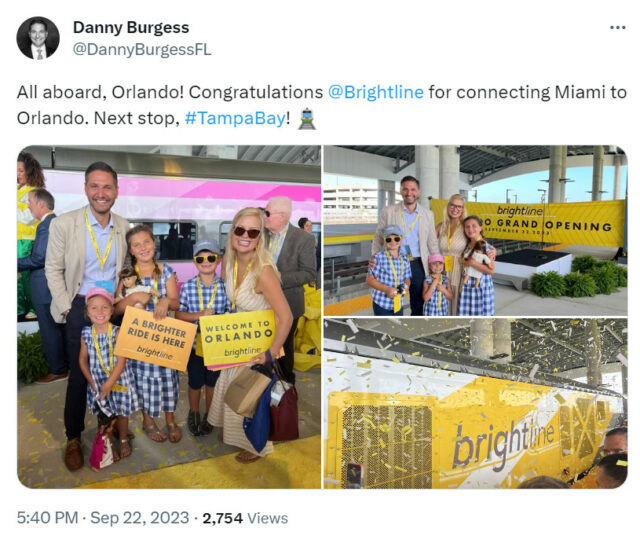 —@DVDNetFlix: By the way, a happy clarification in response to all the news headlines out there. We are not charging for any unreturned discs after 9/29. Please enjoy your final shipments for as long as you like!
—@MiamiDolphins: 70
— DAYS UNTIL —
ESPN+ and Disney+ present 'Toy Story' based telecast of game between the Jacksonville Jaguars and Atlanta Falcons — 6; Loki Season Two premieres — 11; Republican Party of Sarasota County honors First Lady Casey DeSantis with the 2023 Stateswoman of the Year Award — 24; Martin Scorsese's 'Killers of the Flower Moon' premieres — 28; 2023 Florida Chamber Annual Meeting & Future of Florida Forum — 28; Britney Spears memoir 'The Woman in Me' drops — 29; NBA 2023-24 season tipoff — 29; Taylor Swift's '1989 (Taylor's Version)' released — 32; 'Dune: Part Two' premieres — 38; Suncoast Tiger Bay Club hosts 'Evening with the Tigers' — 42; 2023 Florida Chamber Mental Health Innovation Summit — 45; 'Captain Marvel 2′ premieres — 46; Formula 1 will take over the Las Vegas Strip — 53; 'Squid Game: The Challenge' premieres — 58; Ridley Scott's 'Napoleon' premieres — 59; Florida TaxWatch's Annual Meeting begins — 65; 2023 Florida Transportation, Growth & Infrastructure Solution Summit — 67; 2023 Florida Chamber Annual Insurance Summit — 79; Zack Snyder's 'Rebel Moon' premieres — 88; Matt Dixon's 'Swamp Monsters: Trump vs. (Ron) DeSantis ― the Greatest Show on Earth (or at Least in Florida)' released — 106; 2024 Florida Chamber Legislative Fly-In and reception — 106; Florida's 2024 Regular Session begins — 106; Florida TaxWatch's State of the Taxpayer Dinner — 111; 2024 Primetime Emmy Awards — 112; South Carolina Democratic Primary — 131; New Hampshire and Nevada Democratic Primaries — 134; South Carolina GOP holds first-in-the-South Primary — 152; Michigan Democratic Primary — 155; Georgia Democratic Primary — 169; Trump's D.C. trial on charges related to trying to reverse his 2020 Election loss — 161; Super Tuesday — 162; 'A Quiet Place: Day One' premieres — 167; 2024 Oscars — 167; 'Deadpool 3' premieres — 218; 2024 Leadership Conference on Safety, Health & Sustainability — 228; 'Kingdom of the Planet of the Apes' premieres — 238; Republican National Convention begins — 292; New 'Alien' premieres — 296; Opening Ceremony of the 2024 Olympic Games — 305; 'Captain America: Brave New World' premieres — 305; Georgia Tech to face Florida State in 2024 opener in Dublin — 335; Swift's Eras Tour stops in Miami — 379; 2024 Florida Chamber Annual Meeting & Future of Florida Forum — 392; 'Thunderbolts' premieres — 452; 'Blade' reboot premieres — 508; 'Fantastic Four' reboot premieres — 587; 'Moana' premieres — 644; 'Avatar 3' premieres — 818; 'Avengers: The Kang Dynasty' premieres — 949; Untitled 'Star Wars' movie premieres — 971; Another untitled 'Star Wars' movie premieres — 1,184; 'Avengers: Secret Wars' premieres — 1,323; 'Avatar 4' premieres — 2,279; 'Avatar 5' premieres — 2,642.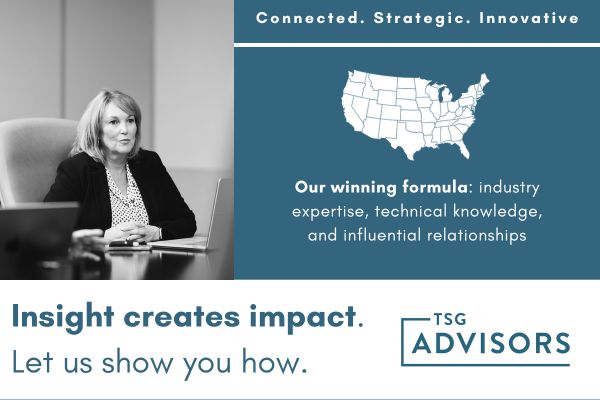 — TOP STORY —
"Post-ABC poll: Joe Biden faces criticism on economy, immigration and age" via Dan Balz, Scott Clement and Emily Guskin of The Washington Post — A Washington Post-ABC News poll finds President Biden struggling to gain approval from a skeptical public, with dissatisfaction growing over his handling of the economy and immigration, a rising share saying the United States is doing too much to aid Ukraine in its war with Russia and broad concerns about his age as he seeks a second term.
Biden and Trump appear headed for a rematch of their 2020 contest, although more than 3 in 5 Democrats and Democratic-leaning independents say they would prefer a nominee other than the President. But Biden's advisers have argued that he is the strongest Democrat for 2024 and those who wish for someone else share no consensus on who that should be, with 8% naming Vice President Kamala Harris, 8% naming Sen. Bernie Sanders and 20% saying they prefer "just someone else."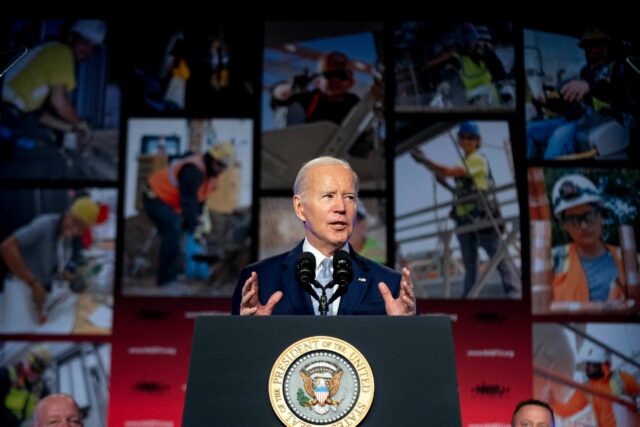 The Post-ABC poll shows Biden trailing Trump by 10 percentage points at this early stage in the election cycle, although the sizable margin of Trump's lead in this survey is significantly at odds with other public polls that show the General Election contest a virtual dead heat. The difference between this poll and others, as well as the unusual makeup of Trump's and Biden's coalitions in this survey, suggest it is probably an outlier.
Trump is in a strong position nationally despite facing multiple criminal charges. He is favored by 54% of Republicans and Republican-leaning independents, little changed from 51% in May. DeSantis is second at 15%, down from 25% in May. No other Republican reaches double digits.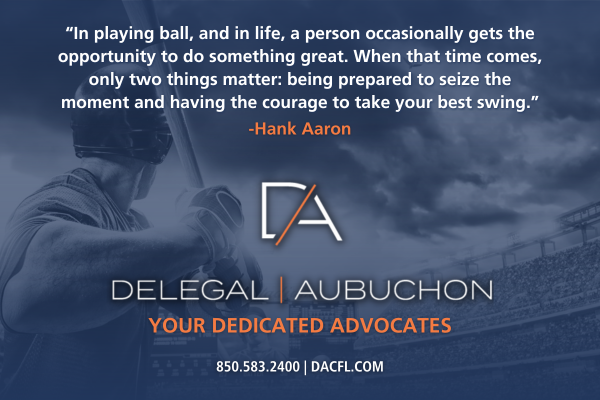 — THE TRAIL —
"Inside the unfounded claim that Ron DeSantis abused Guantánamo detainees" via Matthew Rosenberg and Carol Rosenberg of The New York Times — An examination of military records and interviews with detainees' lawyers and service members who served at the same time as DeSantis found no evidence to back up the claims. The Times interviewed more than 40 people who served with DeSantis or around the same time and none recalled witnessing or even hearing of any episodes like the ones (Mansoor) Adayfi described. Instead, nearly all of those interviewed dismissed the story as highly improbable. "He was just too junior and too inexperienced and too green to have had any substantial role," said Morris D. Davis, a retired Air Force colonel, who served as chief prosecutor of Guantánamo cases the year that DeSantis visited the prison.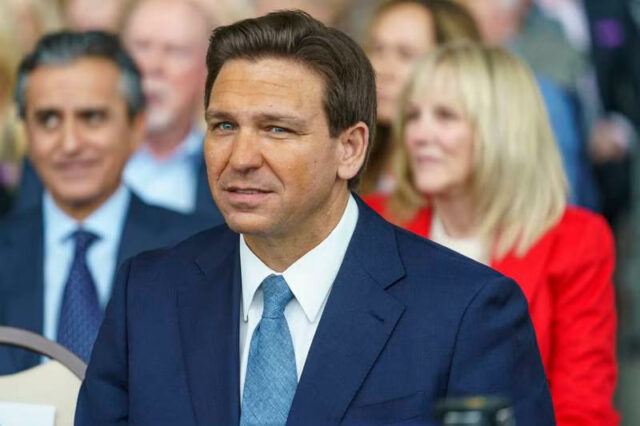 "Poll: DeSantis in a strong second place in Iowa" via A.G. Gancarski of Florida Politics — The survey of 400 likely caucus participants, conducted for the Citizens' Awareness Project by Public Opinion Strategies between Sept. 19 and 21, shows DeSantis with 21% support. Though DeSantis is far behind Trump's 46%, this poll suggests he has second place on lock. Former United Nations envoy Nikki Haley is at 9%, good for third place. South Carolina Sen. Tim Scott is in fourth place with 6%. "DeSantis is the second choice among Trump, Vivek Ramaswamy and Scott voters. DeSantis is not in the mix with Haley voters," the Public Opinion Strategies deck reads. Indeed, DeSantis takes just 11% of Haley supporters as an alternative to their preferred candidate; Scott takes 42%.
—"DeSantis in distant third place in South Carolina" via A.G. Gancarski of Florida Politics
"'30 days left': Donald Trump campaign thinks DeSantis is running out of time" via Florida Politics — The Trump campaign attacked DeSantis in a Sunday memo sent to media and supporters. The email argues that DeSantis has just 30 days to turn his campaign around, a tongue-in-cheek reference to a countdown clock that a DeSantis strategist used in a pitch to supporters ahead of the first Republican debate. It comes just a few days before the GOP field faces off for the second debate of the cycle. "With 30 days left to go, things haven't gotten any better for Ron DeeSanctimonious, and in fact, he's fallen further behind President Trump," reads the memo. "With nothing but icebergs on the horizon for Ron DeeSanctus, he might be entering his political 'Green Mile.'"
"DeSantis expects pro-choice movement to 'weaponize' Trump's take on 'terrible' Florida abortion law" via A.G. Gancarski of Florida Politics — During an interview with Glenn Beck, DeSantis warned that Trump's assertion that Florida's Heartbeat Protection Act, which bans abortion after six weeks of pregnancy, is "terrible" would be "weaponized" by proponents of a 2024 constitutional amendment that would limit the Legislature's ability to pass such laws. "And here's the thing: the damage that he did with that is more than just his campaign," DeSantis said. "There's going to be potentially on the ballot in Florida a referendum for a constitutional amendment to basically have abortion on demand. The left is pursuing it. And if that passes, that means a Legislature can never do anything to protect life," DeSantis said.
"Nevada grassroots leaders rally behind DeSantis for President" via Josh Miller of The Florida Standard — Nearly 70 prominent grassroots leaders and community activists across Nevada announced their support for DeSantis. "As someone who has known Ron DeSantis for almost two decades, I know that as our voters continue to learn more about him, they will see that he is the true conservative champion in this race who will actually win our state and country in November 2024," said Never Back Down Chair and former Nevada Attorney General Adam Laxalt. "Nevada Republicans and grassroots leaders are desperate for a new leader who has a proven record of growing our party, winning elections, and achieving important policy gains," said Never Back Down spokesperson Jess Szymanski.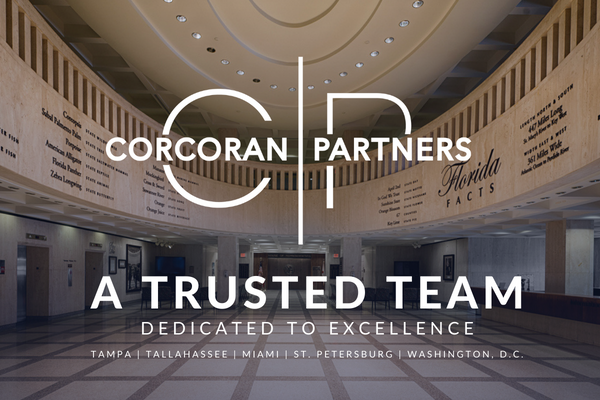 — MORE 2024 —
"Biden tries to seize on GOP drama with 'split-screen' strategy" via Toluse Olorunnipa of The Washington Post — House Republicans were failing to pass a basic procedural motion on defense spending. On Thursday, as Biden welcomed Ukraine's charismatic wartime President to the White House, GOP lawmakers, engulfed in intraparty turmoil, gave up on passing anything this week and headed home. White House officials over the past week have ramped up their efforts to highlight such contrasts, sending out daily memos marking the political "split screen" and asserting that the President is advancing American interests while Republicans are failing the basic tests of governance.
"Latest Biden ad directly counteracts GOP outreach to Hispanic voters" via Jacob Ogles of Florida Politics — Biden's re-election campaign will launch another ad targeting Latino voters. With versions in English and Spanish, the ad explicitly acknowledges messaging inroads made by Republicans with Hispanic audiences but calls the GOP promises out as hypocrisy. "Republicans say they're for us," the English-language narrator states. "But we know they're working for the rich and powerful." The latest ads serve as a response to expected attacks the Biden-Harris administration anticipates during the second Republican presidential debate, scheduled for Sept. 27 in California. The ads are part of a $25 million campaign that will run on TV, including Spanish-language outlets, and on digital platforms in several battleground states.
To watch the ad, please click the image below:
"Nevada Republicans brace for confusion as party eyes election rules that may favor Trump" via Michelle L. Price and Cabe Stern of The Associated Press — Trump's push to bend state Republican parties to his will is coming to a head in Nevada. The state GOP, which is led by Trump allies, is insisting on moving forward with a caucus Feb. 8 despite a new state law that set a Primary two days earlier. Caucuses, which typically reward grassroots support and organizing, are expected to benefit Trump given his solid grip on the GOP's most loyal voters. But the party is poised to go further Saturday when it's expected to approve plans that some Nevada Republicans and Trump rivals argue would confuse and anger voters and further tilt the caucus for Trump.
"How Trump is already looking past the GOP Primary" via Karen Tumulty of The Washington Post — While the other Republican contenders are engaged in what is probably going to be a pointless debate Wednesday at the Reagan Library, at least with regard to moving the needle in the GOP Primary race, Trump will be holding an appearance more than 2,000 miles away with autoworkers, plumbers, electricians and pipe-fitters in Michigan. Meanwhile, his campaign has put $150,000 into airing a radio ad in Detroit and Toledo, more than it has spent on media in Iowa over the past six weeks, a senior Trump adviser tells me. In the ad, Trump accuses Biden of having "turned his back on the autoworkers" and driving "a stake in the heart for American autoworkers," who are on a spreading strike against the Big Three automakers.
"Big GOP donors hoped for an alternative to Donald Trump. Now some are giving up." via POLITICO — Top Republican donors shopping for a candidate not named Trump had high hopes that Ron DeSantis would be their savior. Then it was Tim Scott who caught their eye. More recently, Nikki Haley has left them optimistic they could avert their nightmare outcome. But increasingly, it's become evident to a large segment of the donor class that salvation isn't coming. And in a lopsided primary, their money matters less than ever. And so, many of these uber-wealthy donors are keeping their wallets closed.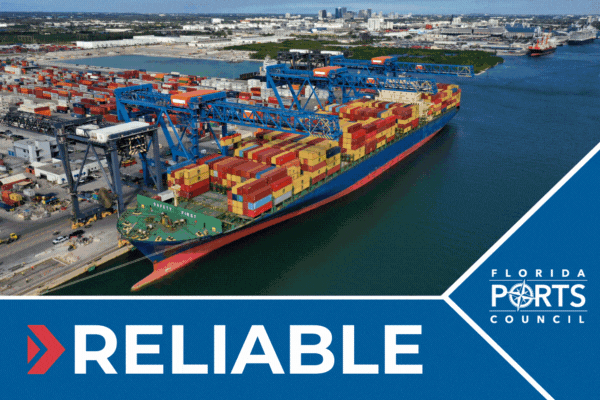 — DESANTISY LAND —
"DeSantis says Ukraine joining NATO isn't in best interest of U.S." via Alicia Diaz of Bloomberg — "I don't think NATO membership is in our interest, to me," DeSantis said on The Glenn Beck Program podcast. "All that would do was add more obligations to us, so if you're adding more obligations, then what are (the) benefits that we're getting in return?" DeSantis also reiterated in the episode that he doesn't believe the U.S. should give a "blank check" to Ukraine unless it's using leverage to bring the conflict to a conclusion.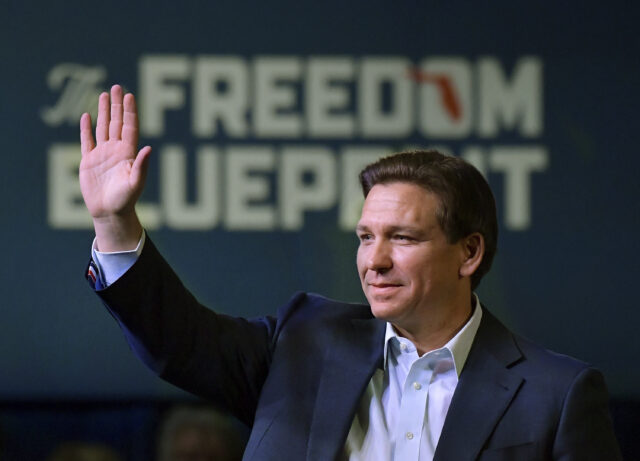 —"DeSantis says Republicans lack the 'confidence' to be labeled 'racist' and attack critical race theory" via A.G. Gancarski of Florida Politics
"DeSantis faces discrimination charge with congressional map, but proving it may be tough" via John Kennedy of USA Today Network — With his "war on woke," elimination of diversity programs and crackdown on how history is taught, DeSantis has antagonized Black voters in Florida and the nation, with a poll earlier this year showing two-thirds oppose his candidacy. But in a Tallahassee federal courtroom this week, the Republican Governor will be accused of "intentional racial discrimination," for eliminating a North Florida seat held by Black Democratic U.S. Rep. Al Lawson. New district boundaries pushed by DeSantis scatter thousands of Black voters across four districts won by GOP members of Congress.
"DeSantis takes new shot at Disney; Iger tries to end 'culture war'" by Daniel Klin for the Miami Herald — Disney does not want to wear its politics on its sleeve. The company, like nearly every large brand going after a mass-market audience, wants to appeal to as many people as possible. By simply showing that not all people are White and straight while telling stories about diverse groups including a variety of religions runs the risk of being labeled as "woke" by conservatives. DeSantis has tried to market himself as someone working to protect children from "woke" ideas and ideologies. It's a war that current CEO Bob Iger does not want, and his latest remarks make that very clear — he does not view the company's content choices as being political. "I think that some of the subjects that have proven to be controversial as it relates to Disney have been branded 'political,' and I don't necessarily think they are," he said.
"DeSantis fires back at 'out of touch' hosts of 'The View': 'Won't be paying for their ninth booster'" via Andrew Mark Miller of Fox News — The DeSantis campaign fired back at the hosts of "The View" after the panel compared the Florida Governor to a comic book villain and mocked a clip of him explaining a controversial education reform in his state. "Like Team Trump, the liberal, out-of-touch women of the View claim Ron DeSantis is not a threat, and then spend a lot of time attacking him, which means we are right over the target," DeSantis spokesperson Carly Atchison said. "Unfortunately for these very rational and thoughtful women, when Ron DeSantis is President, the American people will not be paying for their ninth COVID booster."
"Records: Amended DeSantis migrant transport program won't make promises" via Kate Cimini and Ana Goñi-Lessan of the Tallahassee Democrat — DeSantis hasn't given up on migrant flights to liberal states, as long as those migrants understand he's not going to offer them any more help after they've been dropped off. Internal documents provided by nonprofit organization American Oversight shed light on not only how much DeSantis has paid out of taxpayer money to these companies, but lessons learned from the last set of migrant flights –– primarily, it seems, not to lure migrants onto a plane to another state with false promises of food, shelter or jobs.
"'Reading is resistance': students and parents take on DeSantis' book bans" via Jordan Blumetti of The Guardian — As the new school year begins, parents of public-school students in Miami have become more engaged than ever in resisting the mandate of the DeSantis administration. During a marathon school board meeting in Miami-Dade County on Sept. 6, Lissette Fernandez, a mother of two elementary-school children, opened her statement by saying: "I'm everything conservatives have always said women are supposed to be: I am the quintessential stay-at-home mother of two. And yet here I am advocating for LGBTQ+ rights, comprehensive sex education and access to books." In June, Fernandez co-founded the grassroots organization Moms for Libros with community organizer Vanessa Brito, motivated by the "marathon of bad legislation and bad bills taking away parents' and students' rights under the guise of parental rights."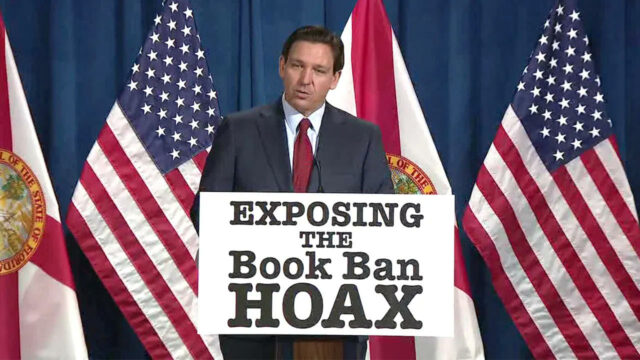 "After Florida restricts Black history, churches step up to teach it" via Brittany Shammas of The Washington Post — A nonprofit coalition of religious institutions, Faith in Florida, put together an 11-chapter tool kit to guide the churches and suggest books, articles, documentaries and reports covering the Black experience through what it calls "the lens of truth." The chapters, featuring content for all ages, cover a lot of ground. "From Africa to America," one is titled. Another is "Race, Racism & Whiteness." Some 200 faith leaders quickly signed up to use it, representing African Methodist Episcopal, United Methodist and other denominations. Each committed to weave teachings on Black history into their sermons or Sunday school classes or Bible study sessions. The churches' involvement harks back to the pivotal role many played in the struggle to end segregation and advance voting rights.
"DeSantis campaign pre-debate memo criticizes Donald Trump, is dismissive of other rivals despite polling gap closing" via Aaron Navarro of CBS News — A memo sent to donors Saturday from the presidential campaign of Florida Gov. DeSantis criticizes former President Trump and dismisses other GOP rivals, even as his own polling numbers drop and remain stagnant. The memo, first obtained and reported on by CBS News, reassures donors and supporters of the campaign's confidence in the Governor's standing ahead of next Wednesday's primary debate in California. It encourages them to "help echo the governor's message" on social media throughout the debate, and comes as the latest campaign finance quarter ends Sept. 30.
"DeSantis PAC launches new energy ads in gas stations" via Henry Rodgers of The Daily Caller — The Daily Caller first obtained a copy of the ad, which comes after DeSantis rolled out his Plan to Revive American Energy Dominance, with the goal of lowering gas prices to $2 per gallon in 2025. DeSantis' Freedom to Fuel plan has six main components: "Restore American Energy Dominance," "Save the American Automobile," "Elevate Evidence Over Ideology," "Reform Environmental Permitting and End Green Lawfare," "Jump-Start Critical Mineral and Federal Land Development," and "Build the Most Efficient, Affordable, and Reliable Energy Grid in the World."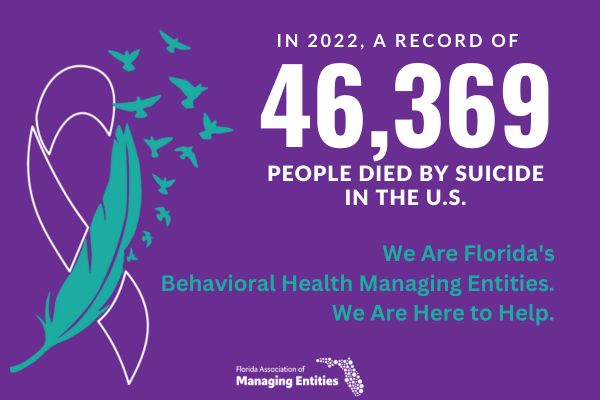 — STATEWIDE —
"Email exchanges show attorneys' confusion and frustration over new education laws" via Sommer Brugal of the Miami Herald — After Florida lawmakers passed laws requiring more transparency over what kind of books children can take out from the school library, a handful of local school district attorneys found themselves emailing one another, wrangling over whether the "mere mention" of the word masturbation in a book could land a school in trouble. "A question has arisen among our terrified media specialists about masturbation," said Ellen Odom, general counsel for the School Board of Escambia County. "I don't think the word masturbation appearing in a book is sufficient, but we have all seen what people are challenging," chimed Brian Moore, general counsel for the Florida Association of District School Superintendents.
"DeSantis drops Park Maitland School, other campuses from voucher programs because of China ties" via Leslie Postal of the Orlando Sentinel — Florida yanked four private school campuses, including the top-rated Park Maitland School, from its voucher programs because of "direct ties to the Chinese Communist Party," DeSantis' office said. The announcement by DeSantis did not provide any evidence of the ties it found between China and Park Maitland and two private schools in South Florida. But Park Maitland, which serves students in preschool through eighth grade, says on its website that it is part of Spring Education Group, "a network of more than 230 private schools."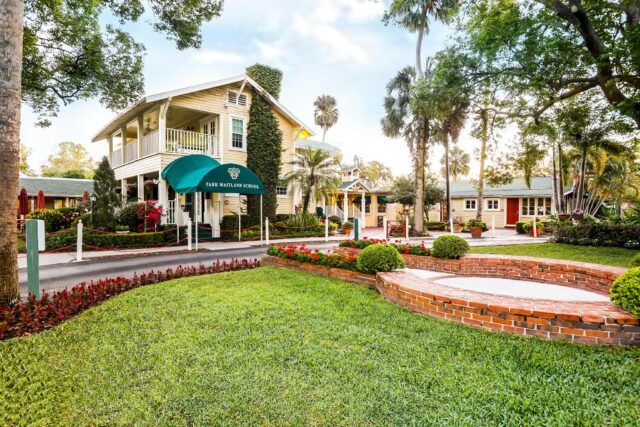 —"Park Maitland School denies Chinese ties; parents decry DeSantis' stripping of vouchers" via Leslie Postal of the Orlando Sentinel
"Nikki Fried demands Senate probe of Wright over domestic violence center incidents" via Jeffrey Schweers of the Orlando Sentinel — Fried is demanding that Senate President Kathleen Passidomo launch an investigation into allegations of assault and sexual harassment by Sen. Tom Wright at a Daytona Beach domestic violence shelter. "There is no excuse for Sen. Wright to lay a hand on anyone, much less a woman working to protect her clients at a shelter for abused women," Fried said. "It should be noted that Sen. Wright has made very serious allegations regarding the living conditions and financial management of the Beacon Center," Passidomo said. "His reports are troubling, and I am pleased that they are being reviewed."
"Kathleen Passidomo calls Wright's allegations against women's shelter 'troubling'" via John Dunbar and Mark Harper of The Daytona Beach News-Journal — Passidomo wrote Friday that Sen. Tom Wright has made some "very serious allegations regarding the living conditions and financial management of the Beacon Center," Volusia County's domestic violence shelter, calling the reports "troubling," and that she is "pleased that they are being reviewed." Wright has been accused of flirting with shelter residents evacuating ahead of a hurricane and angrily confronting the shelter's then-interim CEO on Sept. 2, an action caught on video that has been widely circulated.
"Michelle Salzman wants Legislature to impose term limits on County Commissioners" via Jacob Ogles of Florida Politics — The Legislature has steadily cut the time politicians can serve on the School Board. Are lawmakers now turning their sights to County Commissioners? Rep. Salzman, a Pensacola Republican, filed legislation (HB 57) that would prohibit County Commissioners who had already served eight years from running for re-election. She now wants the Legislature to impose the restriction in statute instead of throwing the matter to voters to decide. An eight-year cap is the same limit for House and Senate members, thanks to a constitutional amendment passed in the 1990s.
"Fantasy sports betting platforms warned about illegal activity" via Anne Geggis of Florida Politics — The Florida Gaming Control Commission is warning three fantasy sports betting platforms to stop the illegal betting — or face criminal charges, according to letters Florida Politics has obtained. PrizePicks in Atlanta, Underdog Sports LLC in Brooklyn, New York, and Betr Holdings in Miami are being warned that their operations have veered from the allowed games of skill that giants FanDuel and DraftKings legally offer in Florida into the prohibited territory. They have crossed the line into sports betting, which is not allowed, according to letters Louis Trombetta, the executive director of the Florida Gaming Control Commission, sent the companies this week.
"'Top Priority': Wilton Simpson cracks down on illegal hemp sales" via Florida Politics — For those selling unlawful hemp products, Florida Agriculture Commissioner Simpson has a clear message: don't. The Florida Department of Agriculture and Consumer Services (FDACS) recently announced the seizure of 1,700 illegal hemp, THC-O and mushroom products. FDACS also brought criminal charges following an investigation that uncovered the products at a store in North Miami Beach. The investigation and charges were made possible in part by a bill Simpson helped usher through the Legislature during the 2023 Legislative Session.
"Florida Shuffle: State's failure to oversee addiction treatment leaves patients in deadly danger" via Antigone Barton of The Palm Beach Post — The Florida Shuffle starts when unqualified providers lure patients to the state, marketing addiction treatment that has met no medical standard. It feeds a corrupt economy that makes failed treatment more profitable than recovery. Raising the odds of patients slipping back into substance use, the Florida Shuffle feeds a toll of overdose deaths that is among the highest in the nation. It is a cycle enabled by the inaction and incompetence of Florida's Department of Children and Families, the agency that is supposed to oversee private addiction treatment. DCF is responsible for regulating an industry notorious for fraud, negligence and abuse but provides no oversight with its monitoring systems in disarray to the point of dysfunction.
"Fatherhood initiative includes multimillion-dollar ad campaign, ex-convict assistance" via Jesse Scheckner of Florida Politics — A statewide initiative to improve fatherhood rates and increase male mentorship of at-risk kids is now underway, and there's much more to come. More than $83 million has been cleared for spending through 2026. Of that, $5 million remains uncommitted and will fund programs in lesser-served areas of the state, said Jess Tharp, assistant secretary of community services for the Department of Children (DCF). The largest chunk, $26.6 million, is set aside for a pro-fatherhood ad and informational campaign by Family First, a Tampa nonprofit that will use part of the funding for technical assistance and to track the performance of other grant recipients. The pending ad campaign, "Father First," is required to generate at least 16.6 million marketing impressions per month.
"Ray Rodrigues downplays rankings downgrade for Florida universities" via Anne Geggis of Florida Politics — "Let's keep our eyes on what's important, which is that we are producing the outcomes for our students that enable them to be successful," Rodrigues said. But opponents of controversial legislation that stripped out the university system's programs for diversity, equity, and inclusion (DEI) last Session say their warnings are coming to fruition. "The Democratic Caucus stressed several times that Florida has some of the best-ranked universities in the country and that attacks on academic freedom and the politicization of higher education will hurt us long term," said Rep. Anna Eskamani, who is a graduate of the University of Central Florida.
"Florida House chamber to host Lucy Morgan memorial service Friday" via Michael Van Sickler of the Tampa Bay Times — In a rare and historic gesture, the Florida House will host a public memorial service at 1 p.m. Friday in Tallahassee for Morgan, the trailblazing Tampa Bay Times journalist and Pulitzer Prize winner who died last week. "Lucy Morgan was an institution within the Capitol's press corps. Republicans and Democrats have expressed their respect and admiration for how Lucy did her job, thoroughly covering the legislative process, asking hard questions and reporting honestly," said Florida House Speaker Renner on Sunday. "The Florida House is honored to host Lucy's family and friends to celebrate a Tallahassee legend and a life well lived."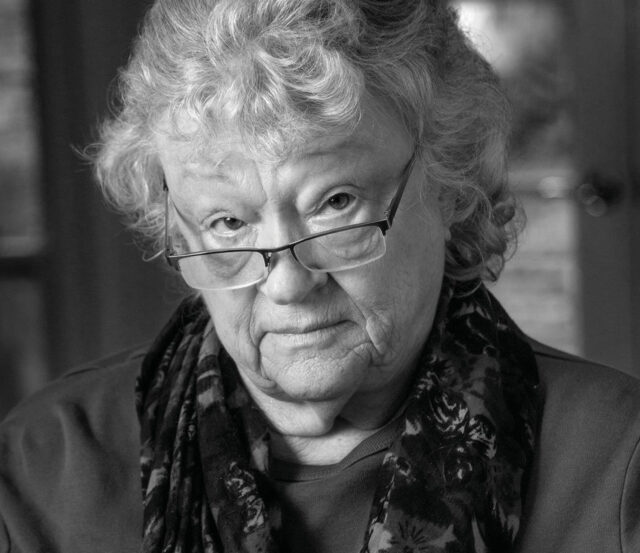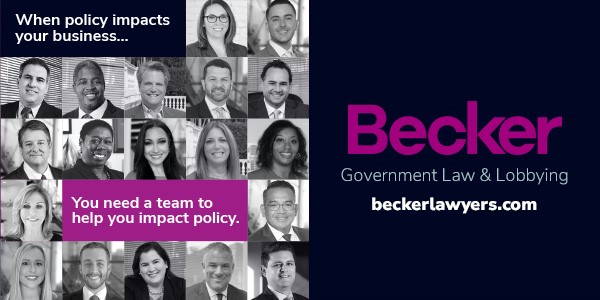 — DOWN BALLOT—
"Senate Democrats peg government shutdown on Rick Scott in ad buy" via Jacob Ogles of Florida Politics — As a government shutdown looms, Senate Democrats plan to blast Scott with a five-figure ad buy. Digital ads will appear on Google search advertisements putting the burden of failed negotiations on the Naples Republican's shoulders. "Scott's government shutdown would be devastating, raising costs on hardworking families and small businesses while threatening vital programs like Social Security," said Maeve Coylse, a spokesperson for the Democratic Senatorial Campaign Committee (DSCC). "Instead of doing his job and keeping America's government open, Scott has once again put his petty politics over the best interests of Floridians — and he's given Florida voters another reason to fire him in 2024."
To watch the ad, please click on the image below:
"Americans for Prosperity Action Florida backs Erika Booth in HD 35" via Ryan Nicol of Florida Politics — Americans for Prosperity Action Florida is endorsing Booth as she navigates a three-person Primary in the House District 35 Special Election. The Florida arm of the conservative organization is active in state elections and policy debates. Skylar Zander, AFP Action Senior Advisor in Florida, said Booth would be a welcome voice in the House, where Republicans currently hold a supermajority. "Erika Booth's values on economic progress and reforming health care will benefit residents of House District 35. Her proven record from serving on the Osceola County School Board and as a public-school teacher gives her a unique understanding of the ways our education system can be reformed to give opportunities that fit each learner's individual needs," Zander said.
"Johnny Farias campaign for HD 118 nets nod from Florida Democratic Party" via Jesse Scheckner of Florida Politics — Farias' renewed bid for the seat representing House District 118 now carries an endorsement from the Florida Democratic Party (FDP). The party announced its support for Farias, who ran unsuccessfully against former Rep. Juan Fernandez-Barquin last year in HD 118. DeSantis tapped Fernandez-Barquin, a fellow Republican, in June to serve as Miami-Dade Clerk and called a Dec. 5 Special Election to replace him. Farias is the right man for the job, according to FDP Chair Fried. It's the first time in four campaigns for public office — two for HD 118, including the current run — that Farias has received an FDP nod.
Happening Wednesday: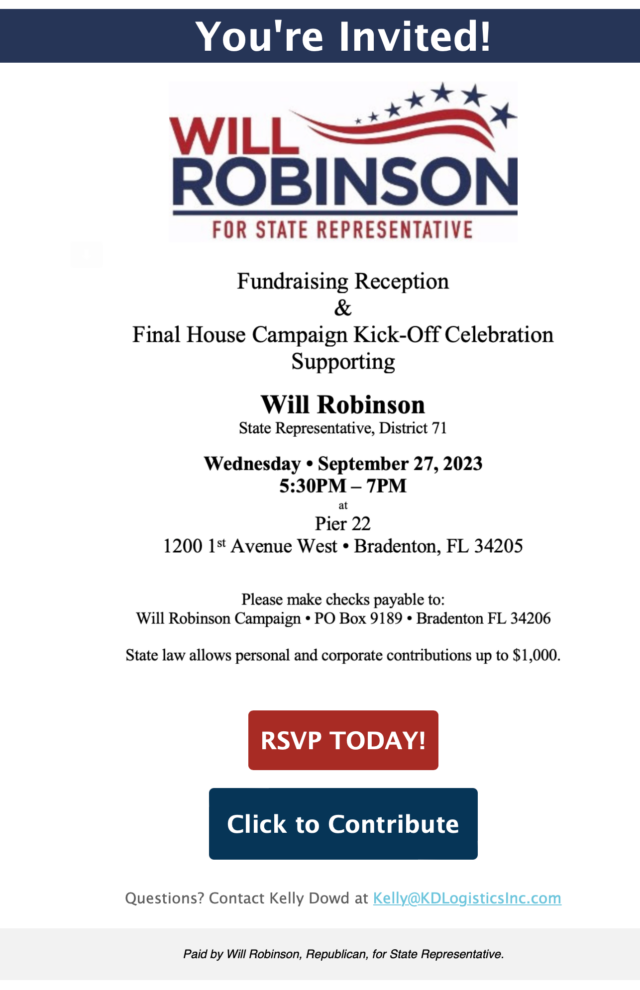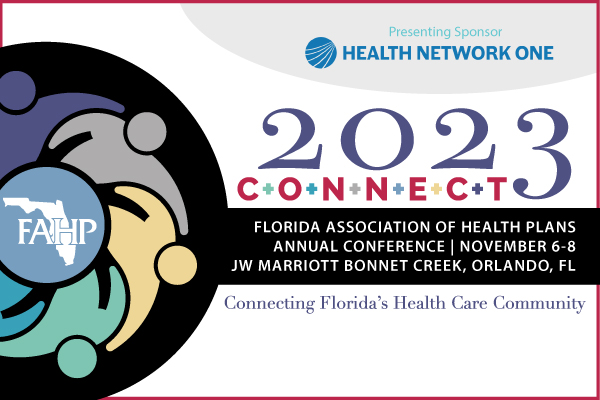 — D. C. MATTERS —
"The Biden administration is poised to allow Israeli citizens to travel to the U.S. without a U.S. visa" via Matthew Lee of The Associated Press — The Biden administration is poised to admit Israel this week into an exclusive club that will allow its citizens to travel to the United States without a U.S. visa despite Washington's ongoing concerns about the Israeli government's treatment of Palestinian Americans. U.S. officials say an announcement of Israel's entry into the Visa Waiver Program is planned for late in the week, just before the end of the federal budget year on Saturday, which is the deadline for Israel's admission without having to requalify for eligibility next year. The Department of Homeland Security administers the program, which currently allows citizens of 40 mostly European and Asian countries to travel to the U.S. for three months without visas.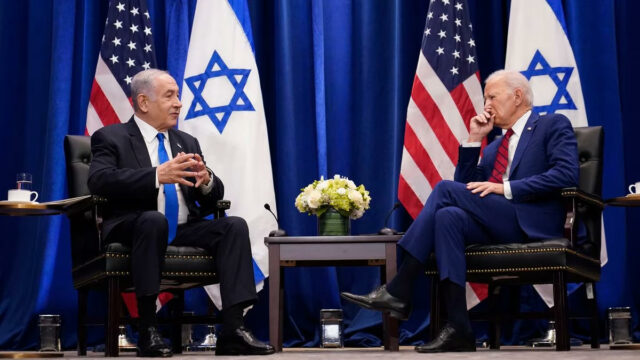 "With House Republicans in turmoil, colleagues implore GOP holdouts not to shut down government" via Lisa Mascaro and Farnoush Amiri of The Associated Press — Working furiously to take control of a House in disarray, allies of Kevin McCarthy implored their Republican colleagues Saturday to drop their hardline tactics and work together to approve a conservative spending plan to prevent a federal shutdown. Republican lieutenants of the embattled speaker pleaded with a handful of right-flank holdouts to resist further disruptions that have ground the House to a halt and back McCarthy's latest plan to keep the government open before next weekend's Sept. 30 deadline for a shutdown. Rep. Garrett Graves said the holdouts are "absolutely hallucinating" if they think they can wrap up work without the need for a temporary measure that many of them have shunned before time runs out.
"Matt Gaetz says shutdown not 'optimal' but better than 'financial ruin'" via Zachary Leeman of The Messenger — Gaetz said while a government shutdown is not "optimal," it's better than "continuing on the current path that we are to America's financial ruin." DeSantis continued to argue that the majority of the federal government can be funded through appropriations bills and without a short-term continuing resolution. "So, if the Department of Labor and Education has to shut down for a few days as we get their appropriations in line, that's certainly not something that is optimal, but I think it's better than continuing on the current path that we are to America's financial ruin," he said.
"Gaetz calls Biden impeachment inquiry 'failure theater'" via Zachary Leeman of The Messenger — Gaetz blasted McCarthy as not serious about the impeachment inquiry. "If Kevin McCarthy was actually serious about pursuing the Bidens, he would have sent Hunter Biden a subpoena by now. That's how you know this is sort of failure theater that you're observing," Gaetz said. There has been no direct link made between the President and the business dealings. The Republican-led investigation included testimony from Hunter Biden business associate Devon Archer who described their actions as a "soft abuse of power."
"Cuba's embassy in D.C. attacked Sunday night, hours after island's leader left the U.S." via Nora Gámex Torres of the Miami Herald — The Cuban embassy in Washington was attacked on Sunday evening, just hours after Cuban leader Miguel Díaz-Canel, who attended several events at the United Nations in New York last week, returned to the island, Cuba's foreign minister said. "The Cuban embassy in the U.S. was the target of a terrorist attack by an individual who launched 2 Molotov cocktails," minister Bruno Rodríguez said on X. "The staff suffered no harm. Details are being worked out."
Florida's Zoomer congressman shines alongside Biden administration — U.S. Rep. Maxwell Frost was flanked by Biden and Harris on Friday as he helped unveil the Office of Gun Violence Prevention, an action inspired by his legislation and something he said will "save lives." It's an impressive accomplishment for Frost, just 26 and a first-termer in the Capitol. Although new to Congress, Frost has long been a champion of gun violence prevention as the former Organizing Director for the March for Our Lives movement. "After years of organizing as a young person impacted by gun violence in America, like so many, and introducing my first bill ever to create an Office of Gun Violence Prevention, it was an honor to stand alongside President Biden and Vice President Harris as the Biden administration turned our calls for action into reality," said Frost, an Orlando Democrat. Biden created the office via an executive order, but the idea stemmed from Frost's bill, sponsored in the Senate by Chris Murphy, a Connecticut Democrat. The bill did not become law, however.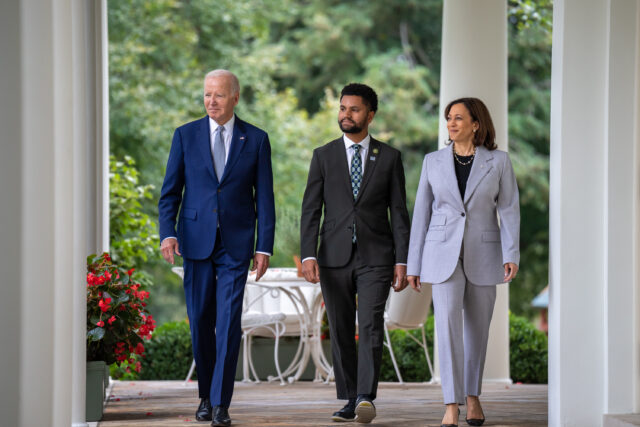 "Anna Paulina Luna accuses FDA of 'hiding what's in our food'" William March of the Tampa Bay Times — The latest cause for Luna is accusing the federal FDA of "hiding what's in our food" through pandemic-era loosening of labeling requirements. However, the agency's published comments on the requirements appear to dispute her contentions. During the COVID-19 pandemic, the FDA allowed manufacturers to make minor changes in some food ingredients without changing their labels because of supply problems, if the substitutes were minor ingredients with no associated health concerns or nutritional effects.
"Alan Cohn, Andrew Warren spearhead effort to set term limits for U.S. Supreme Court Justices" via Jacob Ogles of Florida Politics — Two Florida politicians will play key roles in a new effort to establish term limits for U.S. Supreme Court justices. Alan Cohn, a congressional candidate last year, led a news conference this week for Term Limit the Court. The Tampa Democrat serves as the new organization's CEO. Meanwhile, suspended Hillsborough County State Attorney Andrew Warren is also working with the group. The organization wants Congress to limit the tenure of Justices on the highest court in the land. "If you look at any public opinion poll, people support the idea of limiting Supreme Court tenure," Cohn said. "We're at a time when the Supreme Court has the lowest approval ratings in its history."
"Anthony Fauci says DeSantis comments trigger 'crazy' people: 'reason why I have to have security'" via The Hill — DeSantis and other Republicans have repeatedly attacked Fauci — who served in the Trump and Biden administrations — over pandemic policies including mask mandates and the COVID vaccine. "I'm the one that had to, in an uncomfortable way… disagree with the President of the United States. That was very painful for me… but I felt that in order to just maintain my own personal professional integrity and responsibility to the American public that I had to say it like it was and I had to do it publicly," Fauci said.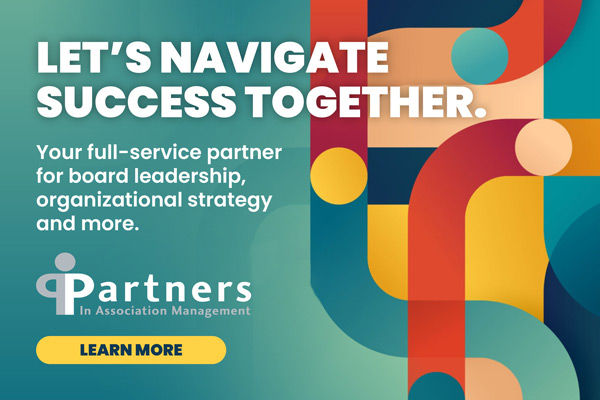 — LOCAL: S. FL —
"'It was my fault': Miami Beach mayoral candidate takes blame for leaving gun unattended" via Aaron Liebowitz of the Miami Herald — Mike Grieco acknowledged an incident in which he left a bag unattended with a loaded gun inside at the South Pointe Park dog park "shouldn't have happened," saying he put the bag down and that "somebody grabbed it before I realized it." "It is still my fault," Grieco said. "If I'm away from it for even a second, it was my fault." A woman walking in the open-air dog park found Grieco's black cross-body bag on a bench around 11 a.m. on Aug. 13 and discovered a loaded Glock 43 handgun inside. She brought the bag to the Miami Beach police station, telling an officer she had "done my good deed for the day."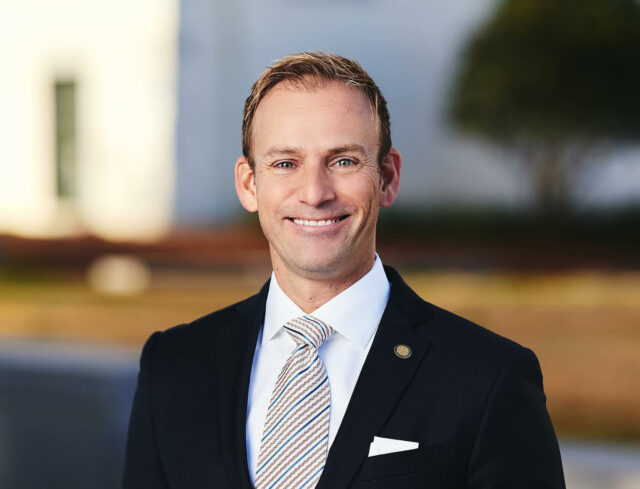 "Freddy Ramirez ends campaign for Miami-Dade sheriff weeks after suicide attempt" via Douglas Hanks of the Miami Herald — Ramirez formally ended his campaign for Miami-Dade sheriff on Wednesday, about eight weeks after the county police director shot himself in front of his wife on a roadside near Tampa. Ramirez hasn't been seen in public since the July 23rd shooting, and his withdrawal from the 2024 Democratic Primary came in the form of a statement from Ramirez's campaign. The statement only alluded to the shooting incident, with Ramirez thanking people for their well wishes and him stating he "will remain focused over the coming weeks on my continued recovery."
"Facing Monday deadline, Miami Commissioners agree on plan for replacing arrested colleague" via Joey Flechas of the Miami Herald — Miami Commissioners will allow the Nov. 7 election to decide who will fill the Commission seat left vacant after the arrest and suspension of Alex Díaz de la Portilla as he faces corruption charges. On Saturday, four Commissioners voted unanimously to let the already-scheduled Nov. 7 General Election decide who will be the next District 1 Commissioner. Díaz de la Portilla faces bribery, money laundering and official misconduct charges after investigators say he sold his vote in exchange for $245,000 in political contributions. The Commission had until Monday to decide how to fill the empty seat.
"Service workers union backs 'true partner' Daniella Levine Cava for re-election as Miami-Dade Mayor" via Jesse Scheckner of Florida Politics — Three years after backing her first run for Miami-Dade County's top office, a union representing nearly 7,000 South Florida service industry workers is again endorsing Levine Cava, this time for re-election. UNITE HERE Local 355, a Miami Gardens-based nonprofit, cited Levine Cava's long-standing support for employee rights as factoring heavily into its endorsement. "We are immensely proud to have a Mayor who not only understands us but also stands shoulder to shoulder with our members as a true partner," UNITE HERE Secretary-Treasurer Wendy Walsh said. "We are proud to endorse Mayor Daniella once again as we continue to work together toward a more affordable, thriving, and worker-friendly Miami-Dade County."
Joe Geller gets key endorsement in Miami School Board race — Democrat Geller has support from the incumbent of the seat for which he's running. Lucia Baez-Geller (no relation) has endorsed Geller, who announced earlier in September that he's seeking Baez-Geller's seat on the Miami-Dade County School Board. "It is incredibly important that we elect a strong advocate for our students, our parents, and our teachers," Baez-Geller said. "And that is why I am supporting Joe Geller." Baez-Geller is not seeking re-election. Geller is a former member of the Florida House and former North Bay Village Mayor. Geller commended Baez-Geller on her tenure in the District 3 Seat, noting her "unwavering support for our LGBTQ youth and most vulnerable students." He hopes to build on that legacy. "It is a privilege to be supported by such a tireless advocate for education, inclusivity, and the safety of our children," Geller said.
"A Cuban activist's view of the political fight for South Florida" via The Associated Press — When Félix Llerena arrived in Miami in 2017, he quickly got involved in the city's politically active community of Cuban exiles. He was soon drawn to Trump for his aggressive approach toward Cuba's communist government and his stated affinity for Cuban American culture. Today, Llerena is ready to apply for citizenship and vote for the first time. He's more skeptical of Trump. His mother was able to come to the United States earlier this year under an immigration program created by Biden's administration that's admitted tens of thousands of Cubans and other people from countries with expatriate communities in South Florida. Both parties' efforts affect Llerena's life and fulfill the different priorities he has. While he's leaning toward a Republican candidate next year, he says he tries to avoid sticking to one side.
"Tensions loomed large before Broward College president's resignation: A closer look at the simmering concerns" via Scott Travis of the South Florida Sun-Sentinel — The resignation of President Gregory Haile felt abrupt and unexpected for many at Broward College, but tensions had been building for weeks. Haile became the subject of increasing criticism from newer members of the DeSantis-appointed Board of Trustees, especially from Chair Alexis Yarbrough. Since August, she has shared harsh criticism on issues such as declining enrollment, a settlement for a departing administrator and past decisions to end campus athletics and turn over college land for private development. How long Haile will remain with the college could be decided Tuesday when the Board of Trustees meets at 1 p.m. at Broward College's south campus in Pembroke Pines.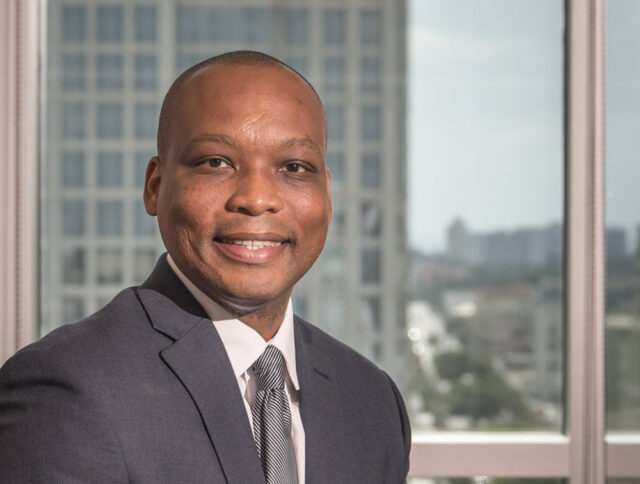 "Former Miami Gardens police major sues for $2M claiming wrongful termination" via Raisa Habersham of the Miami Herald — A former Miami Gardens Police Department major is suing the city and the department alleging wrongful termination after she voiced concerns about improper training and Police Chief Delma Noel-Pratt's conduct. Robin Starks is seeking $2 million in damages, including back pay, and asserts that her First Amendment rights were violated when she was retaliated against for criticizing the department. Starks was fired on June 28, after 33 years in law enforcement. She previously worked at the city of Miami and Miami Dade College as chief of public safety for the Kendall Campus.
"Keys residents flood a state Committee with responses to a court consolidation survey" via Jim McCarthy of Keys Weekly — Florida Keys residents aren't holding back their opinions over a potential consolidation of Monroe County's court system with a larger neighboring county. In June, Renner tasked the state Supreme Court with analyzing a consolidation of the 20 judicial circuits. In August, a public survey released by the Committee resulted in a total of 2,087 responses throughout the state. Of the respondents, 1,490, or 71%, came from Monroe County residents, many believing a consolidation could pose a severe detriment to the marine and wildlife cases which could fall by the wayside. A 14-person judicial assessment Committee made up of judges, attorneys and a court clerk has until Dec. 1 to submit a final recommendation report.
"Bottoms up: Florida liquor license drawing to be held" via Natu Tweh of City & State Florida — Florida officials have opened lottery drawing entries for its lucrative and coveted "quota liquor license," a process that allows a small number of individuals or businesses to obtain a permit to sell beer, wine and liquor. Four licenses became available last month in Palm Beach County, three in Broward, and two in Miami-Dade with others available across the state. None are available in Monroe County. The only way to obtain one is through the lottery, or by purchasing it from someone who has an existing one. The drawing for the 2022 entries is actually this morning.
"Brightline train strikes, kills pedestrian on day it began service to Orlando from South Florida" via Tom Elia and Julius Whigham II of The Palm Beach Post — A Brightline train fatally struck a pedestrian in Delray Beach early Friday, minutes before the high-speed rail service's inaugural train left Miami for Orlando International Airport in its long-planned extension into Central Florida. Delray Beach police learned of the crash just after 6:15 a.m., department spokesperson Ted Whitesaid. It occurred on the southbound tracks at Southeast Second Avenue and Southeast Fourth Street, about half a mile south of downtown. The train had left the West Palm Beach station minutes earlier. The wreck had no effect on northbound Brightline service from Miami to Orlando.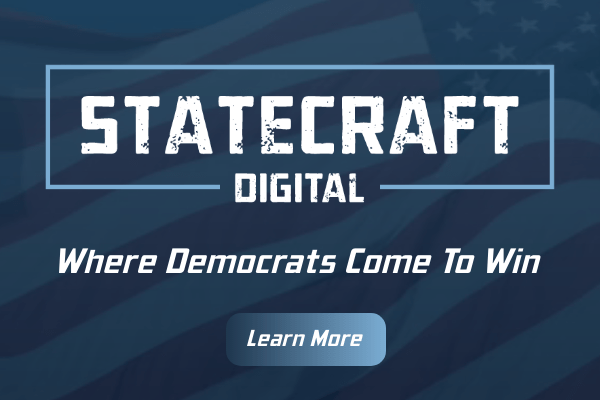 — LOCAL: TB —
"All Children's attorney refutes 'Maya' documentary claims" via Mark Parker of St. Pete Catalyst — A Johns Hopkins All Children's Hospital attorney previously told the Catalyst that Netflix's "Take Care of Maya" was often one-sided. Ethen Shapiro said strict patient privacy laws prevented him from discussing aspects of a lawsuit alleging that Maya Kowalski's court-ordered caregivers falsely imprisoned and battered the then 10-year-old. The St. Petersburg-based hospital's attorneys now have a chance to tell their version of events. While Maya's mother committed suicide, All Children's officials believe they may have saved the girl's life. Howard Hunter, the hospital's lead counsel, presented his opening statements on Sept. 21 in a Venice courtroom. He told the jury that over 40 specialists from Lee to Hillsborough counties believed there was a psychological component to Maya's condition.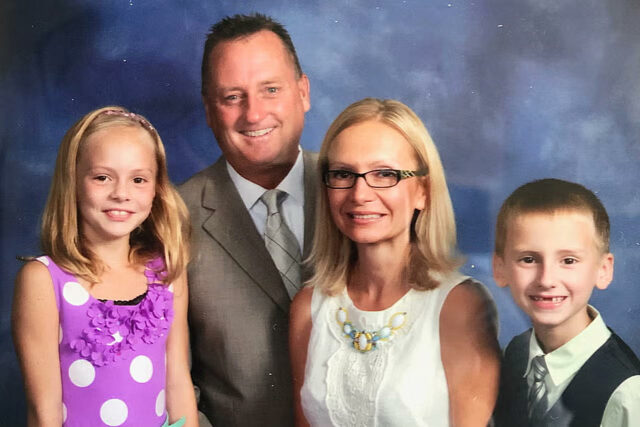 "Tampa General pioneers innovation as one of 'World's Best Smart Hospitals'" via Peter Schorsch of Florida Politics — Tampa General Hospital's efforts to pioneer technological advancements in patient care have earned them a place in Newsweek's World's Best Smart Hospitals 2024 rankings. "As a leading academic health system, driving innovation is essential to our commitment to providing world-class care," said John Couris, president and CEO of Tampa General Hospital. "This recognition demonstrates our team's focus on adopting forward-thinking technological advancements to maximize novel approaches. The result is better treatments and outcomes for patients now and long into the future." The World's Best Smart Hospitals 2024 rankings highlight the top 330 hospitals globally at the forefront of smart health care technologies
"New College of Florida: What does making it the 'Hillsdale of the South' really mean?" via Tristan Wood and Ryan Dailey of City & State Florida — The Florida college whose rank dropped the most in U.S. News & World Report's 2024 Best Colleges ranking is the same one that has been getting national headlines as DeSantis has taken his presidential campaign across the country. But bringing change was always the point. Current DeSantis campaign manager and then-Chief of Staff James Uthmeier said the goal of the New College shift was to make the college the "Hillsdale of the South," a Christian private institution in Michigan that's popular among national conservatives. (Though, for the record, interim New College President Richard Corcoran disdains comparisons to other schools.).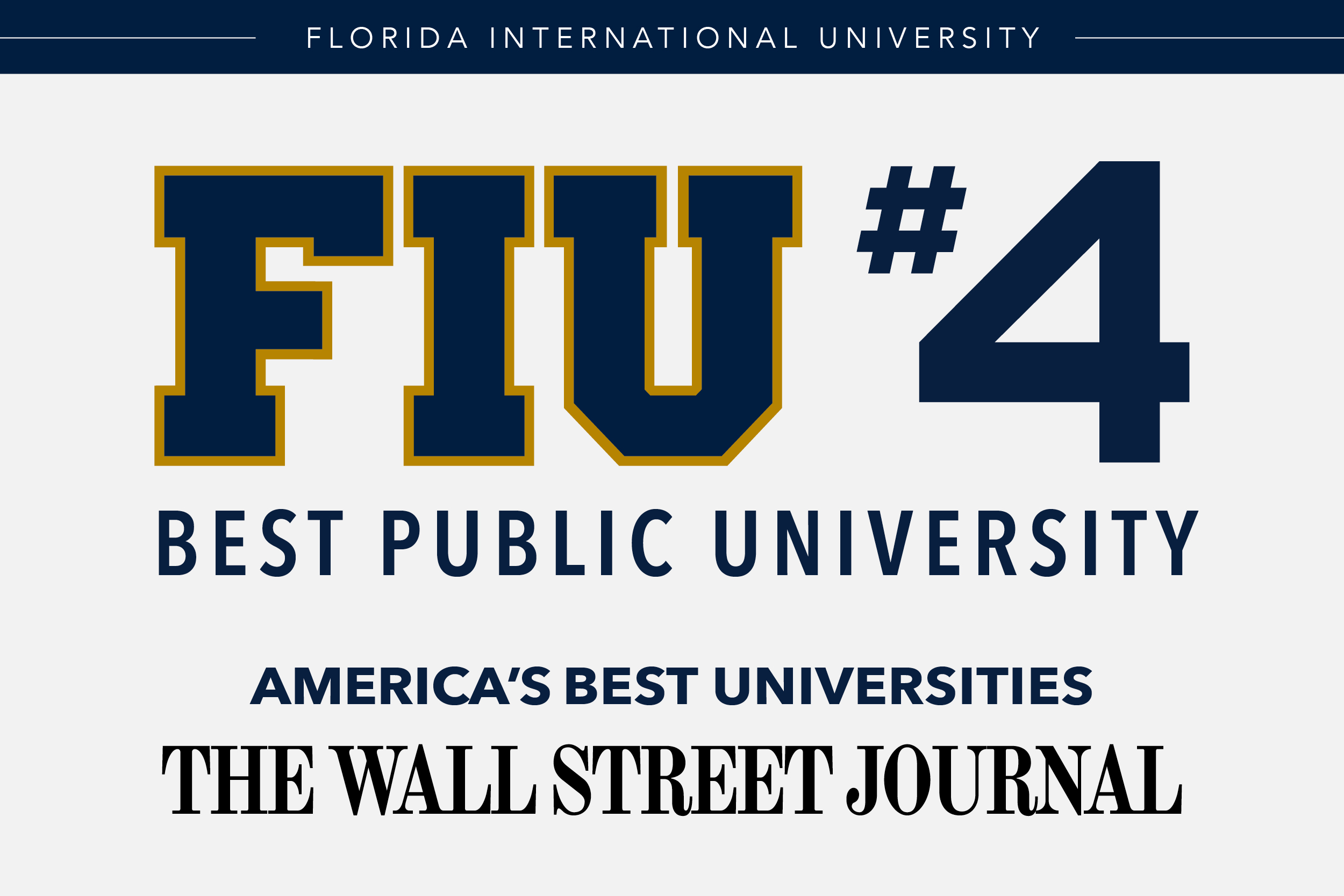 — LOCAL: N. FL —
"'Rogue jurors' and what-ifs: Defense lawyers dish on Andrew Gillum case in podcast" via Jeff Burlew of the Tallahassee Democrat — The pair of Miami lawyers who successfully defended Gillum on federal fraud charges revealed juicy details about the case, their battles with the judge and the "crazy" behavior of a couple of holdout jurors in a recent podcast episode. David Markus and his law partner Margot Moss also pondered an alternate universe in which the feds hadn't "targeted" Gillum with an investigation that made headlines during his 2018 run for Governor. DeSantis, who hammered him on the corruption issue, edged out Gillum by less than 33,000 votes.
"Donna Deegan joins Biden for gun violence prevention announcement at White House" via David Bauerlein of The Florida Times-Union — Deegan joined Biden for his announcement of a new gun violence prevention office in the White House while she also is moving forward with her own plan for launching a gun safety education program she pledged to start when she ran for Mayor. Deegan went to Washington for meetings Friday about winning federal dollars for Jacksonville and was in the audience with other Mayors during Biden's speech in the Rose Garden at the White House. "I never thought I would even remotely say this in my whole career — guns are the No. 1 killer of children in America," Biden said.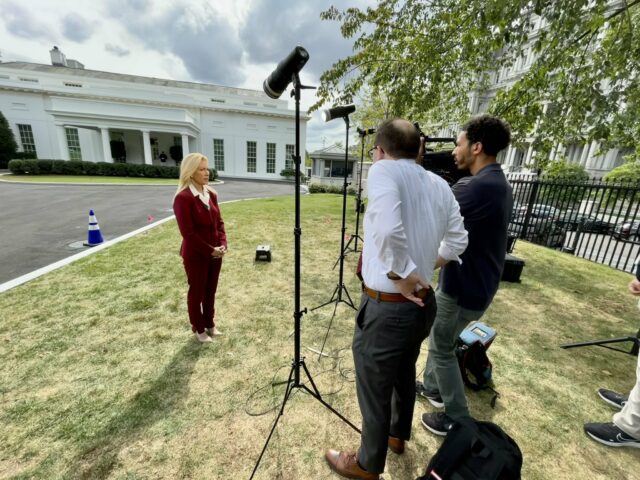 "Kids' health insurance premium relief OK'd in Idalia-hit counties" via Jesse Scheckner of Florida Politics — More than 17,000 youths in and around the Big Bend area where Hurricane Idalia struck last month will be able to enjoy fully paid-for health coverage through Halloween. The state-created nonprofit, which administers the Florida KidCare umbrella health insurance program, agreed to pay 100% of eligible monthly premium payments for September. That relief will also be available in October for those who contact the organization and express a need. Eligible families must reside in one of 16 counties the Federal Emergency Management Agency designated as eligible for individual assistance and be enrolled in subsidized or full-pay Florida KidCare plans.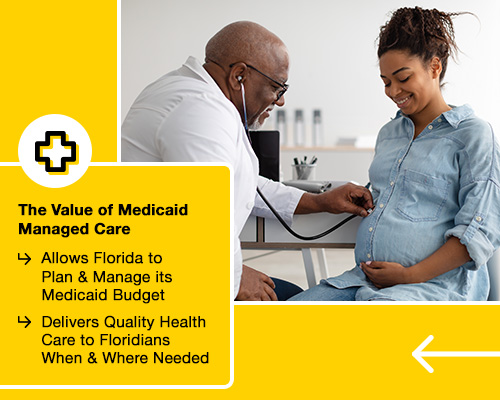 — TOP OPINION —
"DeSantis' campaign is plummeting because he won't choose a lane" via Matt Lewis of the Daily Beast — The way to beat Trump, I argued last July, was by "assembling a coalition of (a) former Trumpers who believe it's time to move on to a younger and less chaotic pugilist who actually wins his fights, and (b) Reagan conservatives who never liked Trump." DeSantis never tried to assemble this posse. Instead, he focused on exciting highly educated and very online right-wingers who were seeking a strongman. DeSantis never even tried to be a "normal" Republican, and he never tried to woo people like me back into his coalition. Instead, he chose to flip-flop on things like support for Ukraine (ostensibly to please Tucker Carlson) and to cover for Trump instead of attacking him over his indictments.
— OPINIONS —
"Cutting bait on DeSantis" via Nick Catoggio of The Dispatch — DeSantis' strategy for victory depended on Republican voters perceiving the Primary as a binary choice. His plan was to go full metal populist on policy in hopes of splitting the MAGA base, at which point the remainder of the party that's already lukewarm on Trump would fall in line behind the Governor. In a two-man race, all the younger man had to do was prove that he stood a credible chance of winning. He failed. If he's no longer viable—or no longer the most viable challenger, at least—then what's the argument for continuing to support him? At what point do conservatives whose top priority, allegedly, is defeating Trump decide they might have a slightly better chance of doing so by cutting bait on DeSantis?
"DeSantis disaster in New Hampshuh" via Tara Palmeri of Puck — After two resets and a campaign cash squeeze — the DeSantis operation has just grown weirder and more anemic. DeSantis is also no longer the lead dog among the Anyone-But-Trump cohort, according to this week's CNN/UNH survey; Ramaswamy is polling at 13%, Haley at 12%, and even Chris Christie at 11%. A New Hampshire Republican politician went a step further: "He's running too far to the right for himself. I don't understand what he's doing. His whole brand was around being a broad-based coalition uniter guy. Now his brand is, I'm the most hardcore evangelical in Iowa. That's not who you are. It's not too late to fix that. There's a way to message to the Iowa voter and the New Hampshire voter and not change who you are."
"DeSantis' lost Summer" via David Catanese of Too Close to Call — The good news for DeSantis is that despite a hellfire Summer of awkward in-person campaign moments, staff upheaval, donor doubts and a diminishing political stature, he hasn't completely bottomed out in Iowa, the lead-off cornfield caucus state. The bad news for DeSantis is that since launching his campaign, he hasn't gained an inch on the Republican front-runner and has wasted away a Summer, fumbling for the precise messaging to dent Trump. But even if DeSantis climbs back in Iowa, New Hampshire looks like a taller order for him. The Florida Governor's deficit in the Granite State is even larger and if he falls to Trump in Iowa by double-digits, there's little reason to think that'll serve as fuel for a "Comeback Kid" scenario in New Hampshire.
"Trump and DeSantis try to capitalize on a shutdown, though parks like Everglades will suffer" via the Miami Herald editorial board — Trump said on his social-media platform that a shutdown is an opportunity to "defund these political prosecutions against me and other Patriots." And DeSantis also seems to want a shutdown. POLITICO reported last week that the Governor said "I got your back. Keep fighting," as he spoke on the phone with several conservative members of the U.S. House trying to push a shutdown if Democrats don't give in to far-right demands. And neither candidates' posturing should distract us from the more important point: Trump and DeSantis are actively rooting for something that will harm a lot of regular people. They'll happily lead us into the abyss if it helps them claw for power. In South Florida, the beloved Everglades National Park would be affected.
"The Senator's shorts and America's decline" via Peggy Noonan of The Wall Street Journal — Since the triumphant end of World War II, America has come to enjoy greatly the idea of its pre-eminence. Pre-eminence always entails obligations. You have to act the part. You have to present yourself with dignity. You have to comport yourself with class. We want to be respected but no longer think we need to be respectable. We are in a crisis of political comportment. We are witnessing the rise of the classless. Our politicians are becoming degenerate.
"We're No. 1! Florida is a standout when it comes to COVID-19 quackery and book hysteria" via the Miami Herald editorial board — Florida's extremism has come home to roost. The Sunshine State has the distinction of championing misinformation on COVID-19 vaccines and intolerance on book bans. Just as DeSantis' administration recommended people under age 65 not to get the new COVID-19 vaccine boosters, the state led the country in coronavirus hospitalizations. During the week ending Sept. 9, Florida's hospitalization rate reached 10.65 per 100,000 residents, Politico reported. That's a small number compared to the peak of the pandemic, but emblematic of how Floridians have paid the price for the ignorance DeSantis has labeled "freedom."
"Save us, sophomores: Florida's answer to worker shortage? Easing child labor laws" via Frank Cerabino of The Palm Beach Post — It's good to see that Florida lawmakers are already thinking of innovative solutions to the state's labor shortage. Due to an unfortunate state law aimed at giving DeSantis some tough-guy street cred with Republican Primary voters in other states, Florida has effectively scared away millions of essential workers in low-wage jobs, particularly in agriculture, construction and hospitality. Faced with a future shortage of undocumented workers to pick vegetables, tote wheelbarrows, and clean toilets, state lawmakers have correctly figured out that Florida needs to expand its labor pool somehow. So, they've come up with children. You've got a new homework assignment, kids: Get to work. There are lots of good opportunities on the midnight shift.
"Florida's secrecy around far-right education activist is shameful" via Krys Fluker of the Orlando Sentinel — Twenty-three days. Sixteen if you only count workdays. That's how long the state of Florida took to provide the most fundamental information about a man who's pulling down a six-figure, taxpayer-funded salary, has at least two government-paid underlings, and appears to be on the hunt for more. And the information the Sentinel has been able to wrest from official sources is meager indeed: Terry Stoops' salary, start date, and title as the head of a new state office. Before we started asking, the feisty Florida Freedom to Read Project managed to dig out a few months of Stoops' calendar along with emails he'd sent to selected school board members around the state, but so far as we're aware, those are the only public records anyone has managed to shake loose.
"Transparency takes a dive in Fort Lauderdale" via the South Florida Sun-Sentinel editorial board — Warren Sturman didn't say a word. He didn't have to. The Fort Lauderdale Commissioner plopped one sheaf of papers on the table, then another, then another. Five, six, seven stacks of documents were given to him days before a crucial vote. "Four fricking days," Sturman said. "This is really not fair to us. A disgusted Sturman said he had "four fricking days" to cast a crucial vote on a development project. He wanted to delay city approval of a comprehensive agreement to allow a private developer to undertake a major makeover of the International Swimming Hall of Fame complex. A few days before Tuesday's pivotal vote, city staffers dropped more than 1,000 pages with 25 attachments on the public and Commissioners, some of whom are still absorbing the massive details of this ambitious and expensive project on the fly, flipping pages in real time.
"The internet is about to get much worse" via Julia Angwin of The New York Times — We are in a time of eroding trust, as people realize that their contributions to a public space may be taken, monetized and potentially used to compete with them. When that erosion is complete, I worry that our digital public spaces might become even more polluted with untrustworthy content. Despite all its toxic corners, the internet is still full of vibrant portions that serve the public good — places like Wikipedia and Reddit forums, where volunteers often share knowledge in good faith and work hard to keep bad actors at bay. But these commons are now being overgrazed by rapacious tech companies that seek to feed all the human wisdom, expertise, humor, anecdotes and advice they find in these places into their for-profit AI systems.
"It's official! FSU is BACK after finally beating Clemson" via Mike Bianchi of the Orlando Sentinel — The Florida State Seminoles are officially back. Thankfully. I say thankfully because after FSU finally beat Clemson in a 31-24 overtime thriller on Saturday, maybe now those long-memoried Tiger fans will stop tweeting at me every Fall about this time; reminding me, ridiculing me, and linking to a column I wrote on Nov. 7, 2015. That was the day Clemson had just beaten FSU to end the Seminoles' three-year reign as ACC champions, and the headline on top of the column read: "Enjoy it, Clemson, because FSU will soon be back on top." Of course, I've looked like an idiot for the better part of a decade because FSU hadn't beaten Clemson since, until Saturday, when the Seminoles ended a seven-game losing streak to the Tigers and regained control of the conference they once dominated.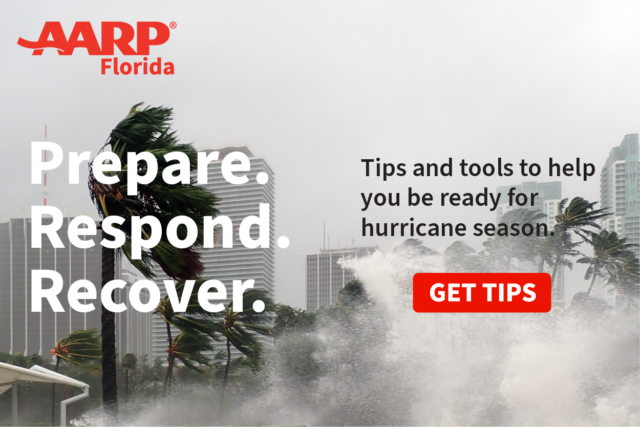 — INSTAGRAM OF THE DAY —
— ALOE —
"The dystopia is imminent in Squid Game: The Challenge trailer" via Mary Kate Carr of AV Club — Pretend for a second that Squid Game isn't a chilling commentary on the evils of capitalism and that it's actually just fun and games. That's what it will take to enjoy Squid Game: The Challenge, Netflix's reality competition based on the hit South Korean drama. The series premieres November 22, and a new trailer released on Friday teases the antics to come. Here's the official synopsis: "456 real players will enter the game in pursuit of a life-changing reward of $4.56 million. As they compete through a series of games inspired by the original show – plus surprising new additions – their strategies, alliances, and character will be put to the test while competitors are eliminated around them."
To watch the trailer, please click the image below:
— HAPPY BIRTHDAY —
Belated best wishes to Javi Correoso of Uber. Celebrating today are U.S. Rep. Mario Diaz-Balart, Rep. Michele Rayner, Teye Carmichael of Smith Bryan & Myers, Travis Mitchell of Data Targeting, Tara Reid of Strategos Public Affairs, and Nancy Riley.
___
Sunburn is authored and assembled by Peter Schorsch, Phil Ammann, Daniel Dean, Ryan Nicol, Jacob Ogles, and Drew Wilson.