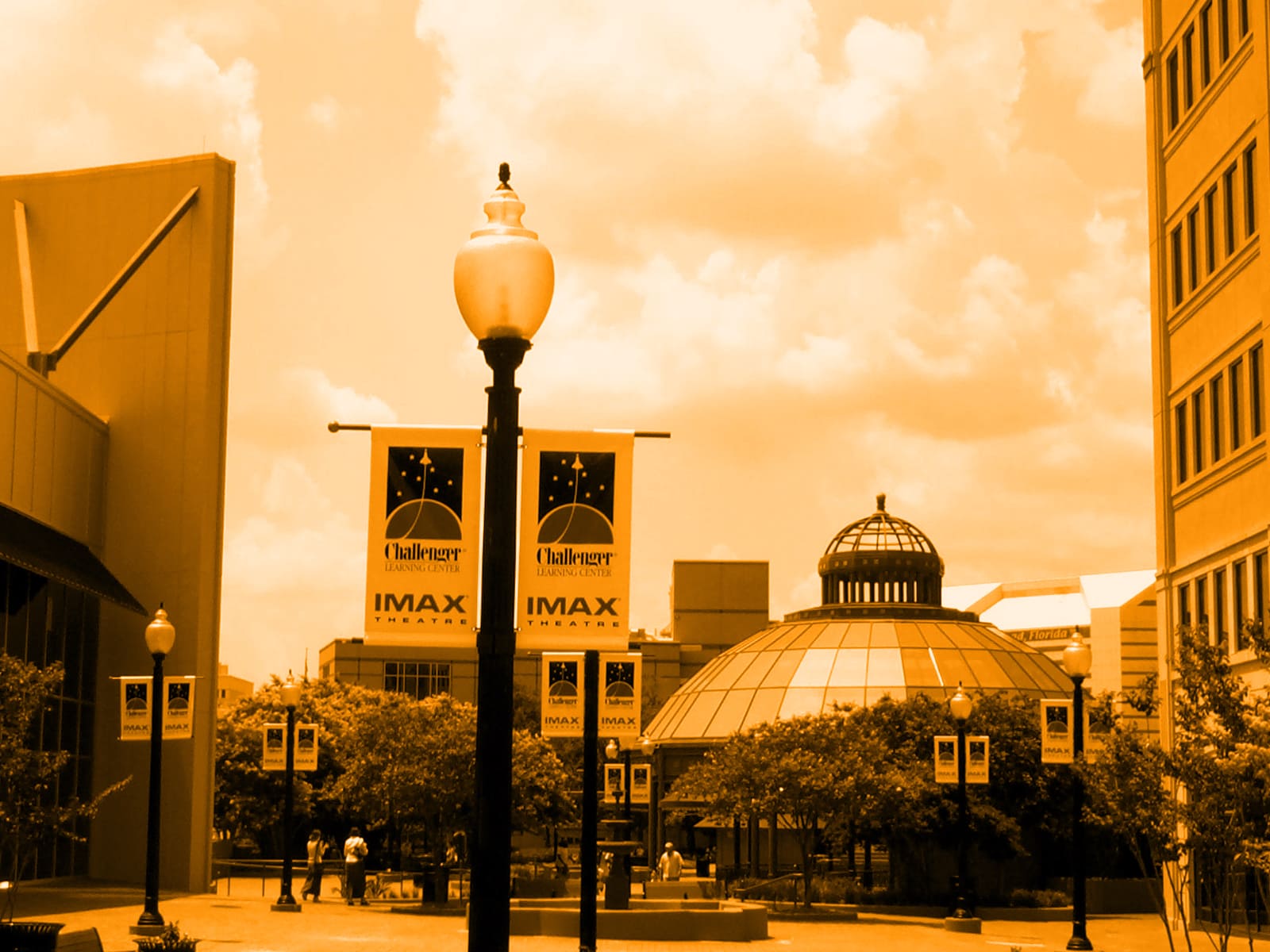 Your day is better when you start with a first read on what's happening in Florida politics.
Good Wednesday morning.
Strategos Group announced that Porsche Knight is joining the firm as a Senior Associate.
Knight comes to Strategos from the Florida Senate Ethics and Elections Committee, where she was a legislative analyst focusing on executive appointments and the Senate confirmation process.
She began her eight-year career in the Legislature as the "gatekeeper" for former House Speaker Steve Crisafulli, who led the chamber for the 2014-16 term. She later served as Scheduler and Logistics Coordinator for former House Speaker and former Education Commissioner Richard Corcoran.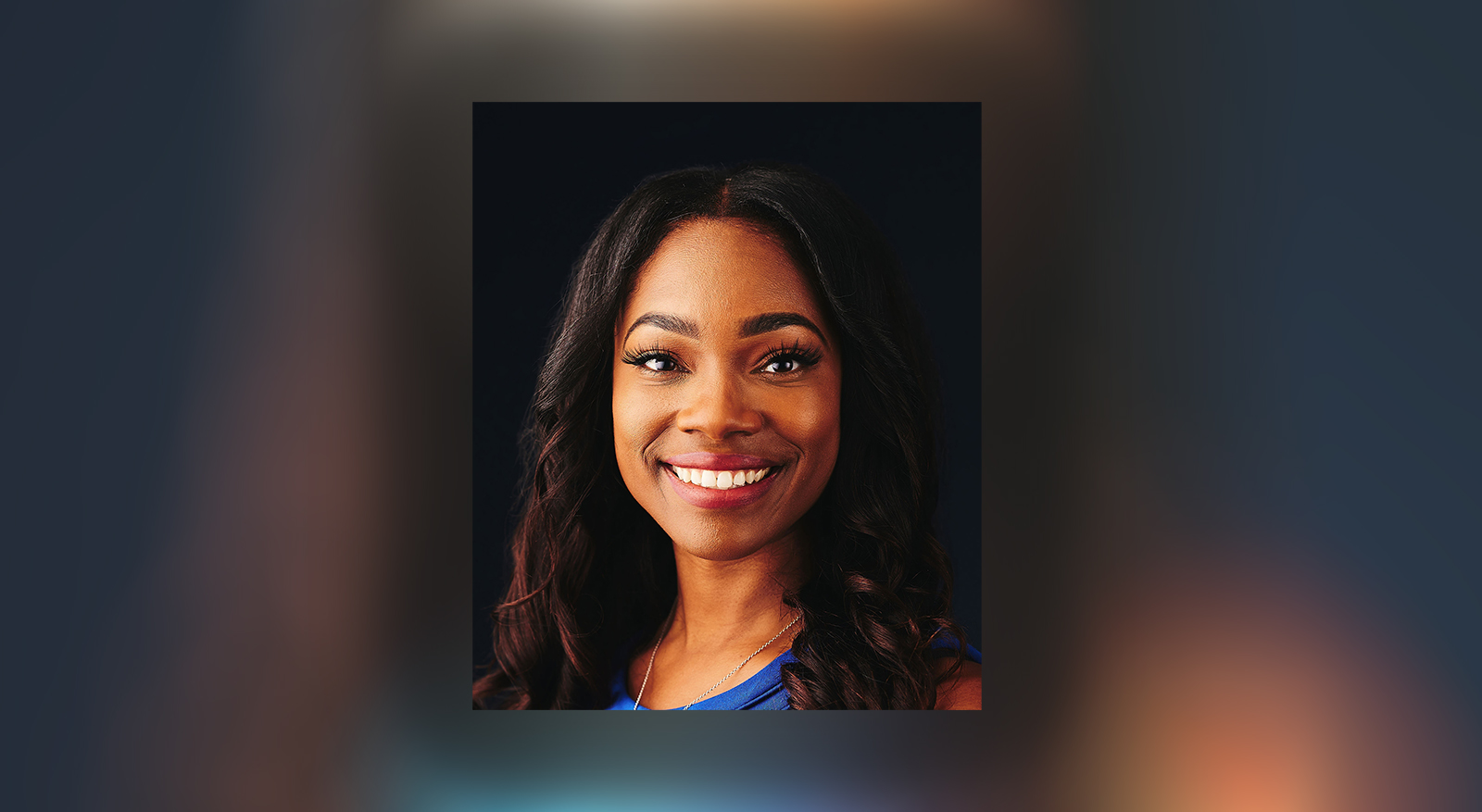 "Porsche's legislative tenure and professional prowess advances our mission of providing unmistakable client value and furthers the capabilities of our Florida team. We couldn't be prouder to have a leader of her abilities as a member of our firm family," said Adam Giery, the managing partner of Strategos Group.
Knight earned a bachelor's degree in sociology and a certificate in general public administration from Florida State University. She expects to complete a master's in public health, also from FSU, this spring.
Knight joins a team that includes Giery, former Education Commissioner and state Sen. Jim Horne, Doug Mesecar, Nicholas West Mortellaro, Tara Reid-Cherry and Jared Willis.
The lobbying firm operates in the Legislature and in the executive branch, representing clients in the health care and tech industries. But education is its top specialty. Its client list includes public institutions, curriculum developers and numerous educational technology companies.
— SITUATIONAL AWARENESS —
—@Jamieson: House Republicans are dropping the word "labor" from the House labor committee, per GOP tradition. It will henceforth be the Committee on Education and the Workforce. Committee Republicans say the term "labor" favors "union bosses" and "ignores the dignity of work"
—@BryanDGriffin: On Florida's record budget surplus and the resulting investments in Florida it will allow: "That would not have been possible if we had turned Florida into a Fauciville. We had to make sure to do the right thing."
—@Fineout: Former state rep Sean Shaw's name had been mentioned as a possible contender. Earlier today when someone mentioned it on Twitter Shaw said "nope"
—@SShawFL: I care tremendously about who the next @FlaDems Chair will be. I want that person to succeed, and I want to be able to rally around them. Competency, Sensitivity and Humility jump out to me as very important attributes for the next Chair to possess.
—@OchoCinco: You guys told me TCU had a chance
— DAYS UNTIL —
Florida Chamber 2023 Florida Economic Outlook & Jobs Solution Summit — 1; 'Mayor of Kingstown' premieres on Paramount+ — 4; Ashley Children's Gasparilla Parade — 10; last day to ride Splash Mountain before remodeling — 11; The James Madison Institute's Annual Dinner — 14; 2023 FAC Access 67 Broadband Summit — Florida Association of Counties begins — 15; state Senators have a 5 p.m. deadline for submitting requests for drafts of general bills and joint resolutions, including requests for companion bills — 15; Seminole Hard Rock Gasparilla Pirate Fest — 17; Bruce Springsteen launches 2023 tour in Tampa — 21; 'Ant Man and the Wasp: Quantumania' premieres — 37; 2023 Florida Chamber Legislative Fly-In — 41; 'Snowfall' final season premieres on FX — 42; city of Tampa Municipal Election early voting begins — 47; Ron DeSantis' 'The Courage to Be Free: Florida's Blueprint for America's Revival' released — 48; 'The Mandalorian' returns — 49; 'Creed III' premieres — 51; The Oscars — 52; Tampa Municipal Election — 55; 2023 Legislative Session convenes — 55; World Baseball Classic finals begin in Miami — 67; 'John Wick: Chapter 4′ premieres — 72; Tron Lightcycle / Run debuts in Walt Disney World — 83; Taylor Swift 'Eras' Tour in Tampa — 94; final performance of 'Phantom of the Opera' on Broadway — 95; American Association of Political Consultants Pollies '23 conference begins — 97; 2023 Session Sine Die — 114; 'Guardians of the Galaxy Vol. 3' premieres — 114; Florida Chamber 2023 Leadership Conference on Safety, Health & Sustainability — 119; 'Fast X' premieres — 128; Florida Chamber 2023 Florida Prosperity & Economic Opportunity Solution Summit — 134; 'Spider-Man: Across the Spider-Verse' premieres — 142; Florida Chamber 2023 Florida Learners to Earners Workforce Solution Summit — 167; 'Indiana Jones and the Dial of Destiny' premieres — 170; 'Mission Impossible: Dead Reckoning — Part One' premieres — 184; Florida Chamber 37th Annual Environmental Permitting Summer School — 188; Christopher Nolan's 'Oppenheimer' premieres — 191; 'Captain Marvel 2′ premieres — 198; 2023 Florida Chamber Annual Meeting & Future of Florida Forum — 285; 'Dune: Part Two' premieres — 296; 'Spider-Man: Across the Spider-Verse' Part 2 premieres — 443; 'Kingdom of the Planet of the Apes' premieres — 499; Opening Ceremony of the 2024 Olympic Games — 562; 'Thunderbolts' premieres — 562; 'Blade' reboot premieres — 604; 'Deadpool 3' premieres — 667; 'Fantastic Four' reboot premieres — 745; 'Avengers: The Kang Dynasty' premieres — 842. 'Avengers: Secret Wars' premieres — 1,031.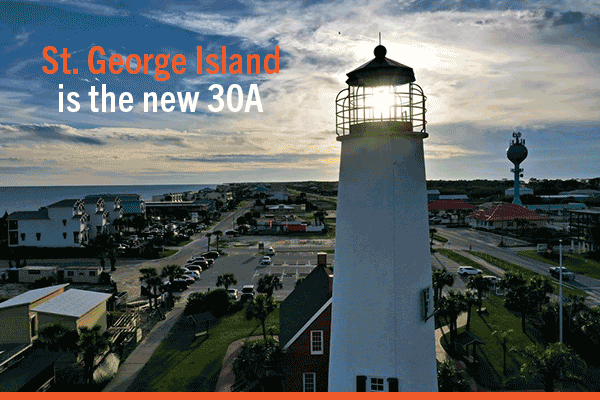 — TOP STORY —
"Did Ron DeSantis try to get Disney a tax break?" via Jason Garcia of Seeking Rents — Over the last couple of years, a proposed tax break has been floating around the Florida Legislature that could save tens of millions of dollars for a prominent corporation: The Walt Disney Co.
And it turns out a prominent politician has been involved with that proposed tax break: DeSantis.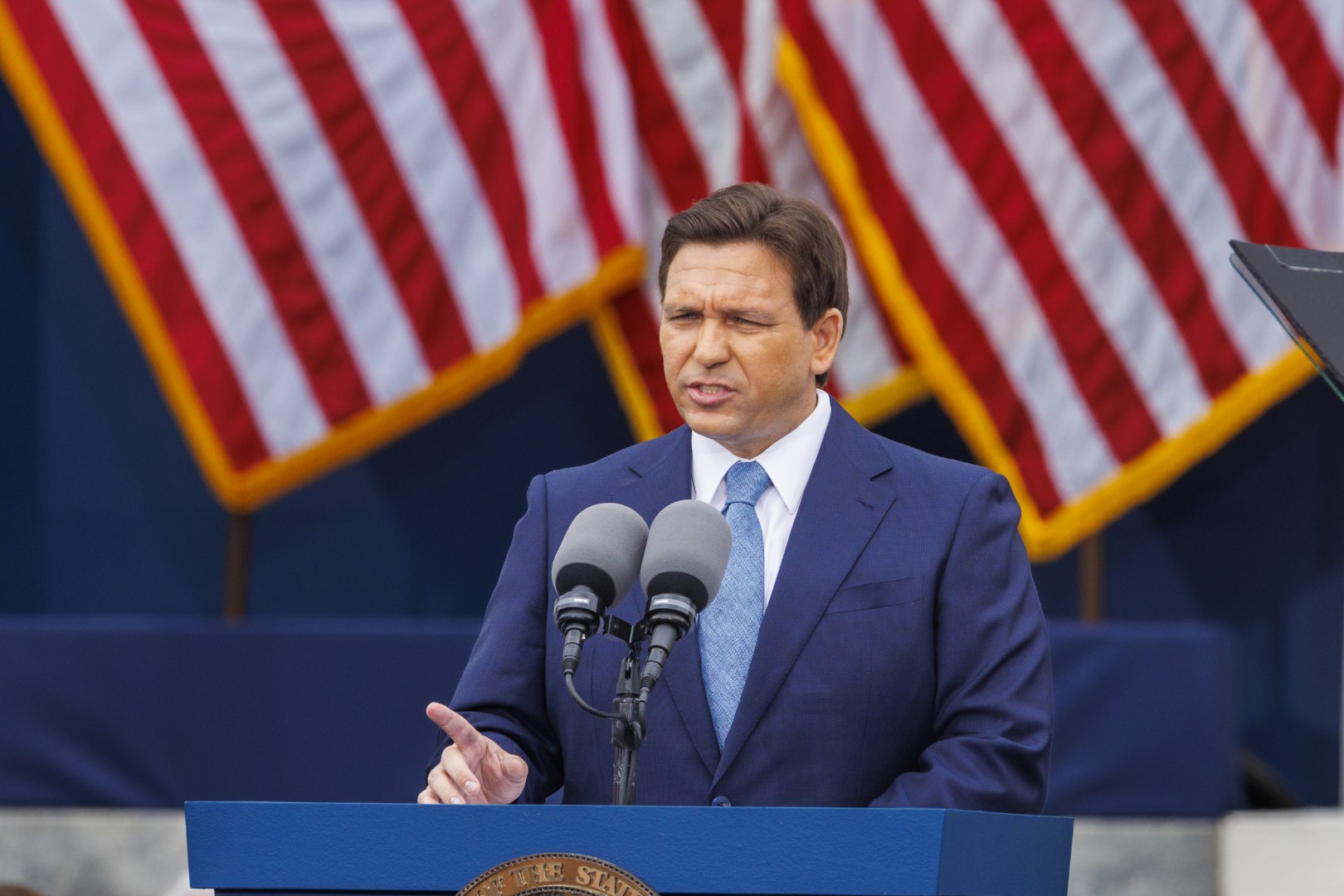 That's according to emails that turned up in a public records request, which show that one of DeSantis' top aides worked on a draft of the potential Disney tax break in January 2021, in the weeks leading up to that year's Legislative Session.
It first surfaced in April 2019, midway through that year's Legislative Session, in an amendment to another tax bill proposed by Sen. Joe Gruters, a Republican from Sarasota who doubles as the Chair of the Republican Party of Florida.
Gruters' proposal called for expanding one of Florida's most lucrative corporate incentive programs — the Capital Investment Tax Credit, or CITC — to include companies that invest in "intellectual property" projects.
And by "intellectual property," the legislation really meant "video games."
This "intellectual property" tax break failed in 2019. It failed again during the 2020 Session when Gruters tried a second time.
But then a new version of the proposed tax break surfaced just before the start of the 2021 Session. That's right around the time that the emails unearthed through Gary Fineout's public records request show that DeSantis' aides were working on the idea.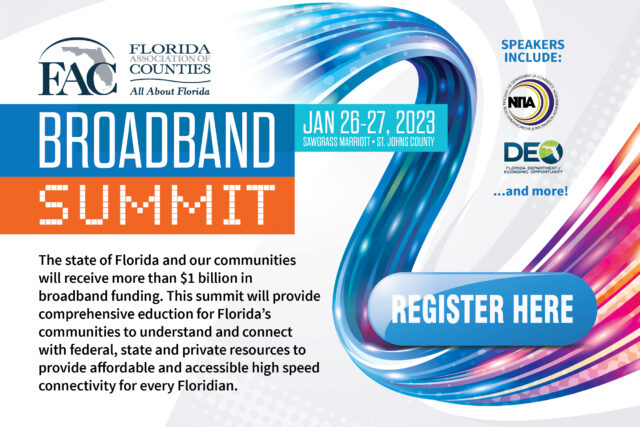 — DESANTISY LAND —
"DeSantis is polling well against Donald Trump — as long as no one else runs" via Nathaniel Rakich of FiveThirtyEight — National polls conducted in the calendar year before the election are fairly predictive of who will eventually win the nomination. Or they would be … if this cycle's polls weren't all over the place. Some, like Morning Consult's tracking poll, give Trump a wide lead. Others, like a December survey from YouGov/The Economist, show DeSantis far ahead, despite the fact that he has not yet officially launched a campaign. But there's a reason the polls disagree so much: They're asking about different campaigns. Some surveys are asking about a hypothetical head-to-head race between Trump and DeSantis, while others are asking about a multiway battle royal among several Republicans. In one of these scenarios, DeSantis is the favorite; in the other, it's Trump.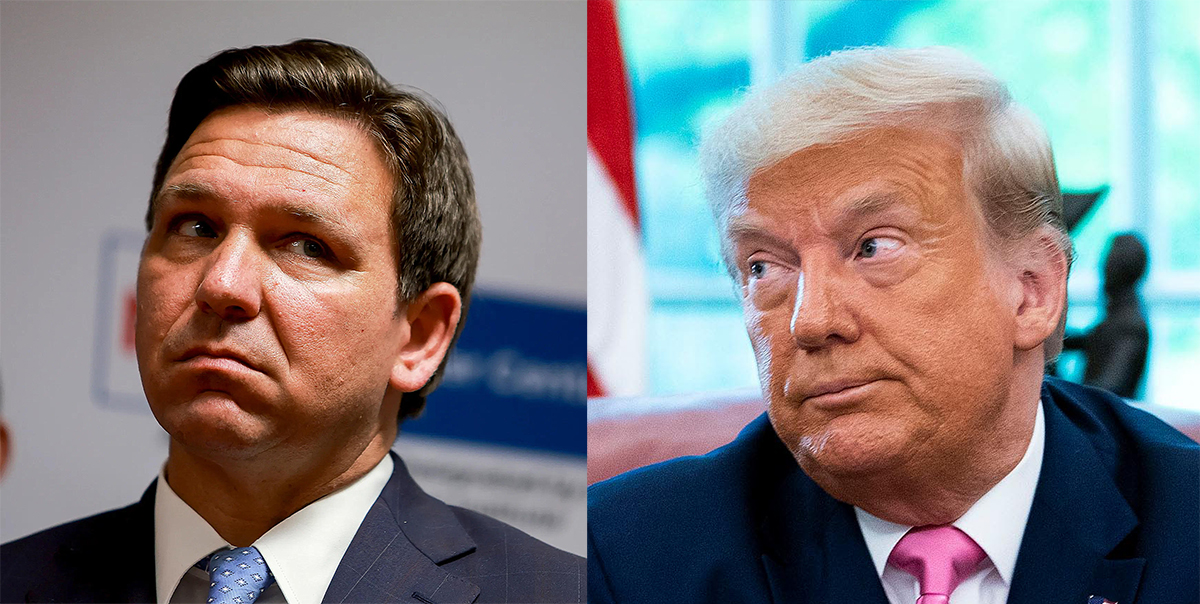 "Florida says it's helping feds deal with migrant surge but not directly intervening" via Mary Ellen Klas of the Miami Herald — Florida's emergency response to the influx of migrants from Cuba and Haiti arriving by boat will be one of surveillance and not interdiction as 150 to 200 troops and officers work with federal Homeland Security officials "to increase coastal vigilance and provide improved situational awareness on migrant activities,'' state emergency operations officials said in a statement Tuesday. The Florida Division of Emergency Management is activated and prepared to "deploy all available resources and manpower to respond to the unprecedented level of migrant landings on our shores,'' said DEM Director Kevin Guthrie.
"In Andrew Warren vs. DeSantis, here's what the judge might be considering" via Sue Carlton and Dan Sullivan of the Tampa Bay Times — Among the looming questions: Did State Attorney Warren's signing of pledges not to pursue criminal cases involving abortion or transgender health care — and his office policies against prosecuting certain low-level crimes — equate to incompetence and neglect of duty, as DeSantis claims? Did the Governor usurp the will of the voters by removing a State Attorney they elected twice? And was Warren's suspension about protecting the public, or was it a ploy by a Republican Governor expected to run for President to muzzle a Democratic prosecutor outspoken on progressive causes? "It's pretty complicated," said Tampa attorney Todd Foster, a former federal prosecutor and FBI agent not involved in the case. "It's possible also the judge in evaluating this detected levels of complexity that require even more consideration than originally thought."
"DeSantis considers banning 'hostile nation' China from buying Florida real estate, polishing tough-on-China foreign policy stance amid 2024 speculation" via Kimberly Leonard of Business Insider — DeSantis is poised to ask state lawmakers to ban China from buying farmland and residences in Florida, the governor confirmed Tuesday. "We don't want to have holdings by hostile nations," DeSantis said during a news conference on Everglades restoration in Bonita Springs, Florida. "And so, if you look at the Chinese Communist Party, they've been very active throughout the Western Hemisphere in gobbling up land and investing in different things." In all, foreign investors hold 5.7% of Florida's privately held farmland.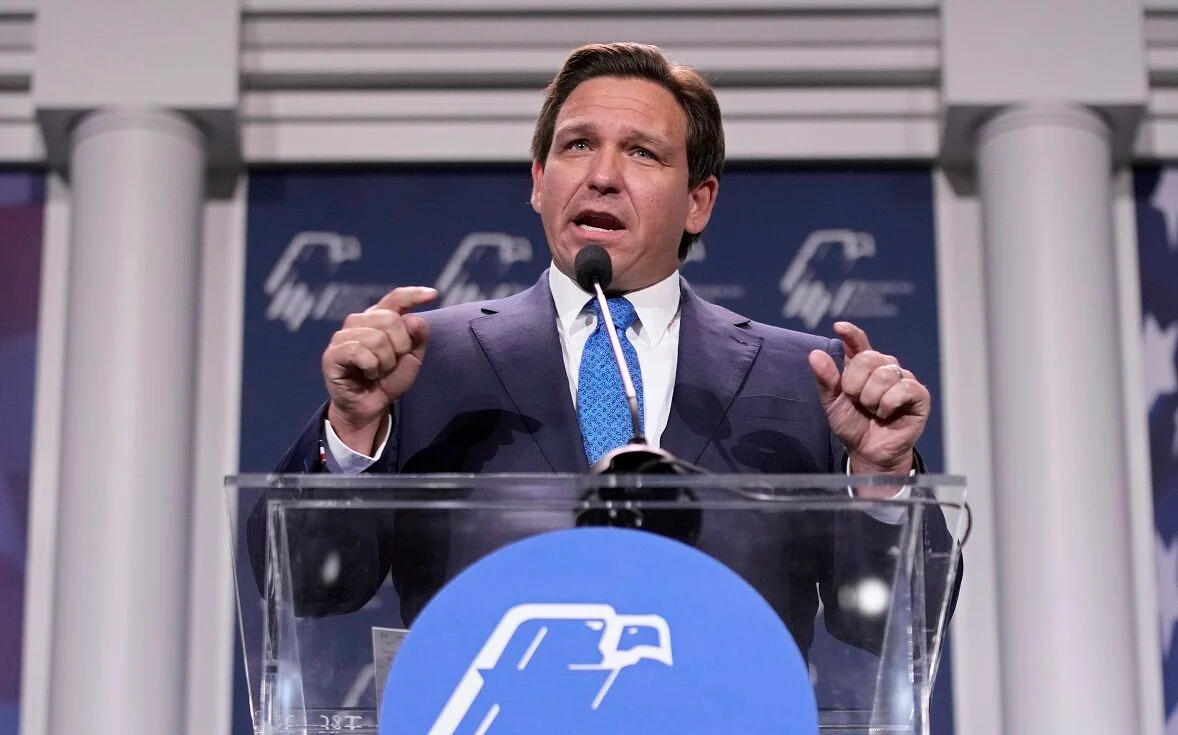 "DeSantis warns Santa Claus against Chinese toys" via A.G. Gancarski of Florida Politics — During remarks Tuesday in Bonita Springs, the Florida Governor warned St. Nick against Chinese toys, the highlight of remarks denouncing the "hostile" regime in Beijing. DeSantis lauded his children for being well-behaved during the inauguration earlier this month, before focusing on the flawed nature of toys from communist China that he bought his children after the event. "The next day my wife and I took them and got them some toys to thank them for being so nice. … All this stuff is made in China and a lot of it breaks; it's cheap stuff," the Governor lamented. DeSantis earned applause for his denunciation of cheap Chinese toys, but he wasn't finished castigating the regime at large.
—"DeSantis defends gas stoves against potential federal ban" via A.G. Gancarski of Florida Politics
"Wilton Simpson wants to shield gun and ammo sale data" via Renzo Downey of Florida Politics — Simpson is unveiling his first legislative proposal since taking office, a first-in-the-nation measure to prevent businesses from tracking Floridians' firearm and ammo purchases. Simpson, the former Senate President who was sworn in as Agriculture Commissioner last week, announced his proposal for the "Florida Arms and Ammo Act" Tuesday. The measure comes in response to new international standards for recording payment transactions last year that set up a separate identification code for firearm and ammunition sales. With the new merchant category code, it is potentially easier to track people who have purchased guns or ammo.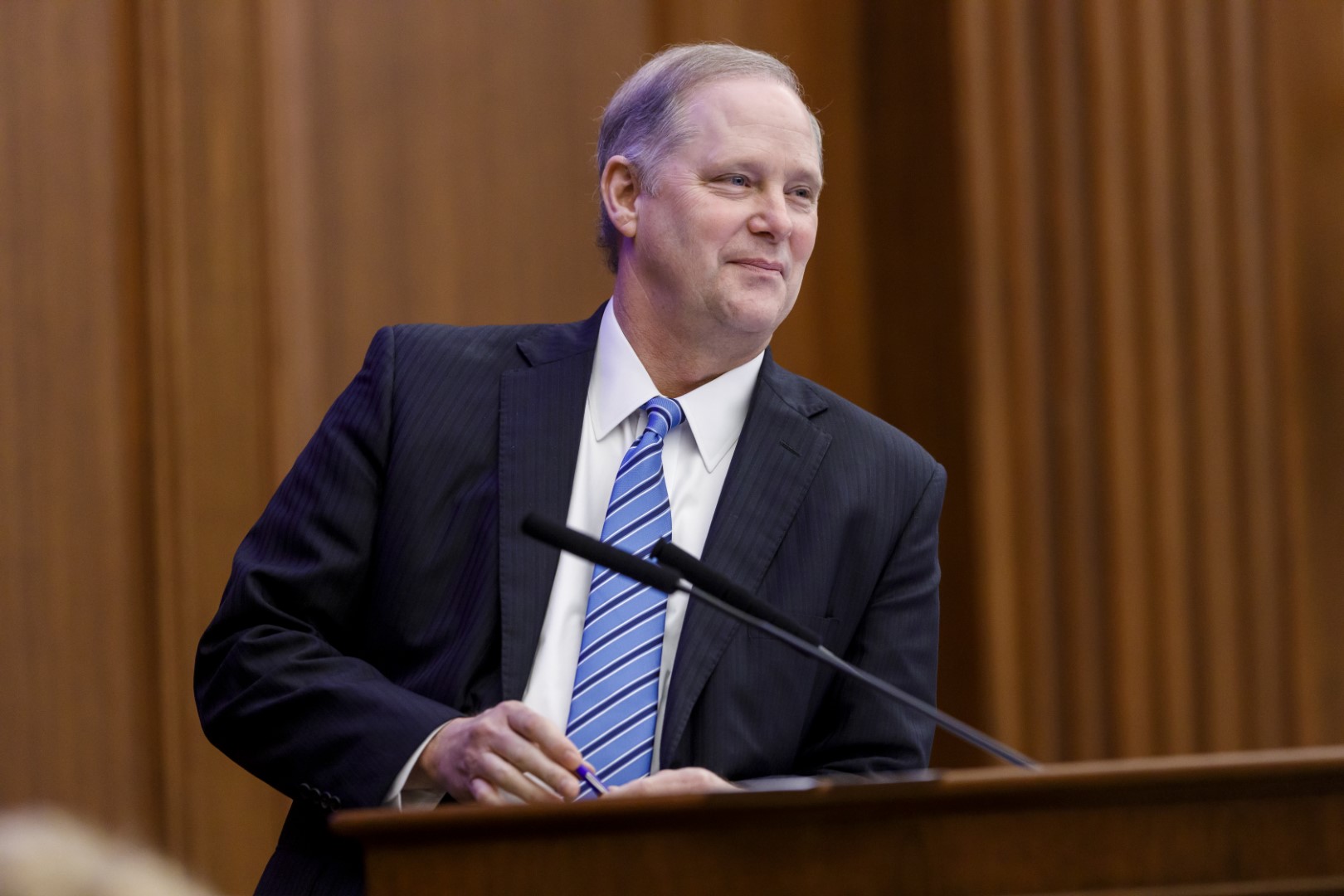 "Democratic lawmakers refile 'Jaime's Law' to prescreen ammo sales" via Jesse Scheckner of Florida Politics — Rep. Dan Daley is nothing if not persistent, as evidenced by his fourth consecutive attempt at advancing legislation to require background checks for ammunition purchases. On Tuesday, Daley again filed "Jaime's Law" (HB 151), named after 14-year-old Jamie Guttenberg, one of 17 people killed in the 2018 Marjory Stoneman Douglas High School shooting in Parkland. If enacted, the measure would apply to ammunition purchases the same strictures placed on those buying a gun. The proposed law would not apply to private transfers of ammunition if the person giving the ammo "has no reason to believe" the recipient "will use or intends to use the ammunition in a crime or … is prohibited from possessing ammunition under state or federal law."
"Security deposit alternative bill refiled for 2023" via Drew Wilson of Florida Politics — Sponsored by Republican Rep. Jim Mooney, the bill (HB 133) would grant landlords the option to charge a nonrefundable monthly fee in lieu of a security deposit. The bill would also require all terms of the security deposit alternative to be disclaimed upfront. Mooney's bill would also require landlords to allow tenants to end the monthly fee agreement at any point in the lease and pay the security deposit instead. The proposal is similar to a bill Mooney filed in the 2022 Legislative Session which passed the full House but did not make it out of committee in the Senate.
"Volusia lawmakers hear pleas for storm aid, other items: 'We need you now more than ever'" via Mark Harper of The Daytona Beach News-Journal — One by one, they came Monday with requests, everything from funding and relaxed regulations for hurricane recovery to safer street design, the freedom to carry a weapon without a permit and a convention of states to put the brakes on the power of the federal government. Four of the six men who stand for Volusia County in the Senate and House listened to more than three dozen requests Monday in a ritual known as the legislative delegation meeting. With their 60-day Session starting March 7, Sens. Travis Hutson and Tom Wright, as well as Reps. Webster Barnaby and Chase Tramont, got a message loud and clear from some of Volusia County's coastal cities: We need help.
"Field set for HD 24 Special Election, write-in candidate closes GOP Primary" via Jacob Ogles of Florida Politics — The field is set for the Special Election to replace Rep. Joe Harding. The qualification deadline passed Tuesday with five Republicans qualified to run in the House District 24 race. Candidates include Justin Albright, Ryan Chamberlin, Jose Juarez, Stephen Pyles and Charlie Stone. Also of note, Robert "Foxy" Fox qualified as a write-in candidate. That means the March 7 Republican Primary will be closed to only registered Republicans, even though no Democrats or members of other political parties qualified to run. This also means the General Election will not technically be settled until May 16. The Legislative Session will convene March 7 and close May 5. That means whoever wins the HD 24 election will not be seated until after the close of Session this year.
—"Justin Albright brings family name to Marion House race" via Jacob Ogles of Florida Politics
—"Physician Stephen Pyles qualifies in HD 24 Special Election" via Jacob Ogles of Florida Politics
—"Charlie Stone could return to the House after qualifying for Special Election" via Jacob Ogles of Florida Politics
Delegation meetings:
9 a.m. — Charlotte County delegation meets at the Punta Gorda Isles Civic Association, 2001 Shreve Street, Punta Gorda.
9 a.m. — Seminole County delegation meets at the Seminole County Commission Chambers, 1101 E. 1st Street, Sanford.
1:30 p.m. — DeSoto County delegation meets at the DeSoto County Administration Center, 201 East Oak Street, Arcadia.
3 p.m. — Nassau County delegation meets at the Nassau County Board of County Commissioners Chamber, James Page Government Complex, located at 96135 Nassau Place, Yulee.
4 p.m. — Hardee Count delegation meets at 412 West Orange Street, Suite 103, Wauchula.
5:30 p.m. — Brevard County delegation meets at the Brevard County Board of County Commissioners Chambers, 2725 Judge Fran Jamieson Way, Viera.
5:30 p.m. CST — Okaloosa County delegation meets at 1940 Lewis Turner Blvd., Fort Walton Beach.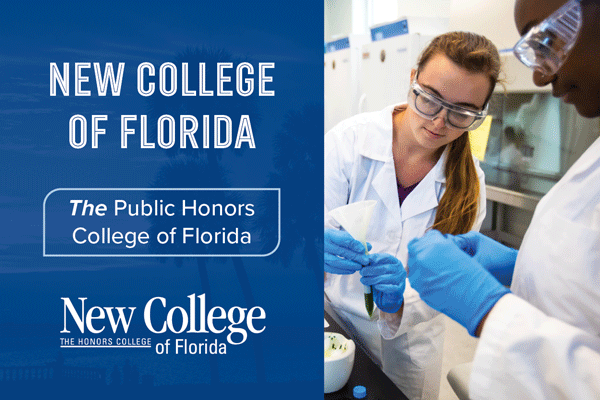 — STATEWIDE —
—"Rick Scott says DeSantis is continuing the good work he started as Governor" via A.G. Gancarski of Florida Politics
"DeSantis aims for $3.5B for environmental projects, targets water improvements" via Gray Rohrer of Florida Politics — DeSantis has signed an executive order calling for massive funding for environmental projects and directing state officials to prioritize projects to clean water in important areas, including the Everglades and the Indian River Lagoon. The order calls on lawmakers to spend $3.5 billion on those projects over the next four years, including $100 million for projects to restore the Indian River Lagoon on the East Coast, which experienced damaging blue-green algae in the years before DeSantis took office in 2019, leading to massive loss of marine life. "We've made this a priority in the state of Florida," DeSantis said at an event in Bonita Springs. "We need to leave Florida to God better than we found it."
"Simpson praises DeSantis' environmental spending plan" via Peter Schorsch of Florida Politics — Simpson praised the executive order signed by the Governor that calls for billions of dollars in environmental spending over the next four years. "Florida farmers have been successfully using Best Management Practices for over 30 years, and they continue to efficiently drive down water usage and nutrient load. I look forward to continuing our work with the Florida Department of Environmental Protection to implement Best Management Practices." DeSantis' executive order calls on lawmakers to spend $3.5 billion on a variety of environmental projects over the next four years, including $100 million for projects to restore the Indian River Lagoon on the East Coast, which experienced damaging blue-green algae in the years before DeSantis took office in 2019, leading to massive loss of marine life.
DeSantis appoints John Haas as Adjutant General of Florida — The Governor has appointed Major Gen. Haas as Adjutant General of Florida. Haas is currently the Assistant Adjutant General — Army and the Commander of the Florida Army National Guard. He was previously the Director of Strategic Plans, Policies, and Programs for the Florida National Guard. Haas has completed three combat tours and has held multiple company-level commands including Battalion Operations Officer, Squadron Executive Officer, and Squadron Commander of the 1-153rd Cavalry Squadron. Awards he has received include the Combat Infantry Badge, Legion of Merit, Bronze Star Medal, Purple Heart and Meritorious Service Medal. Haas earned his bachelor's degree from Florida State University and his master's degree in strategic studies from the U.S. Army War College. He will assume the position of Adjutant General of Florida upon the retirement of Major Gen. James Eifert.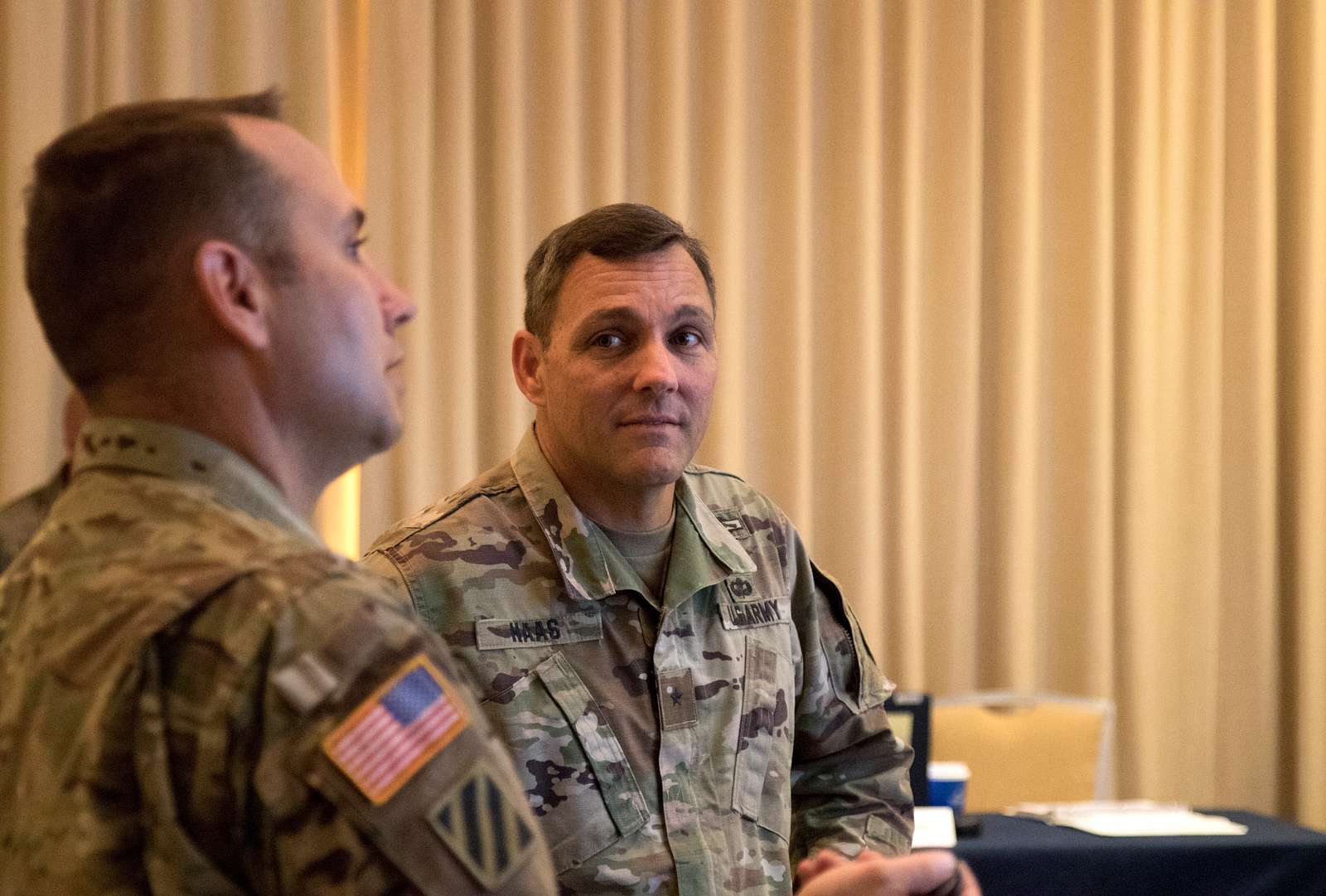 "Scoreboard: DeSantis takes credit for Manny Diaz resignation as FDP Chair" via Renzo Downey of Florida Politics — DeSantis is taking partial credit for the resignation of Florida Democratic Party Chair Diaz. Diaz sent his five-page resignation letter Monday evening, expressing frustrations about the party he felt were out of his control. The resignation came on the two-year anniversary of his election and two months after Florida Democrats had their worst election cycle in 40 years. DeSantis took partial credit for Diaz's resignation. After touting his record from his first term and saying Republicans had "taken the bull by the horns," he noted Diaz's departure.
"Alex Berrios announces run for Florida Democratic Party Chair" via Jacob Ogles of Florida Politics — Berrios is announcing his candidacy to lead the Florida Democratic Party. "Florida needs bold leadership with experience, vision, and a plan to win. That's why I'm announcing my candidacy for Chair of the Florida Democrats," Berrios tweeted. "A changing of the guard can be hard but necessary. New ideas and approaches are what we need." Berrios founded Mi Vecino, an organization dedicated to registering voters. He suggested his on-the-ground experience would deliver important changes to the state political party.
"Jeremy Matlow announces candidacy for Florida Democratic Chair" via Karl Etters of the Tallahassee Democrat — Tallahassee City Commissioner Matlow has tossed his hat in the ring to head the Florida Democratic Party, a move which he hopes can turn the tides of the party's dismal election turnout in November. Matlow, noting Florida's overwhelming Republican victories, announced he was submitting his name for the position the same day Diaz resigned as the leader of the statewide party. In an interview, he said he would continue serving as a Tallahassee City Commissioner if elected leader. "In 2022, President (Joe) Biden had one of the most successful Democratic Midterms in decades. Unfortunately, in Florida we trended in a different direction," Matlow wrote in a social media post. "Too many people stayed home. We didn't have the infrastructure in place to win."
"Judge strikes down Florida censorship of nonpartisan candidates" via Tiffany Donnelly for The South Florida Sun-Sentinel — You've probably heard Florida has what some call a "Don't Say Gay" law. But did you know it had a "Don't Say Political Party" law? Until recently, Florida prohibited candidates in nonpartisan races from telling voters true information about their party affiliation. When Escambia County School Board candidate Kells Hetherington chose to describe himself as a "lifelong Republican" in his candidate statement on a county website in 2018, Florida officials fined him. He wanted to make a similar statement when he ran for the same office in the last election but refrained because he didn't want to get fined again.
"Florida retirement system investments drop, but still ahead of pre-pandemic level" via Gray Rohrer of Florida Politics — The gap between the assets and liabilities in the Florida Retirement System (FRS) ballooned in the latest fiscal year, driven mainly by a dive in investment returns caused by the lingering effects of the COVID-19 pandemic, inflation and an increase in interest rates to combat inflation. The FRS had a net position of $180.2 billion as of June 30, down nearly $22 billion, or 10.8%, from the previous year. Most of it was driven by a $14.24 billion loss in investment income in the 2021-22 fiscal year. Still, the FRS' liabilities continued to climb, up to $217.4 billion, a $7.8 billion increase on the prior year.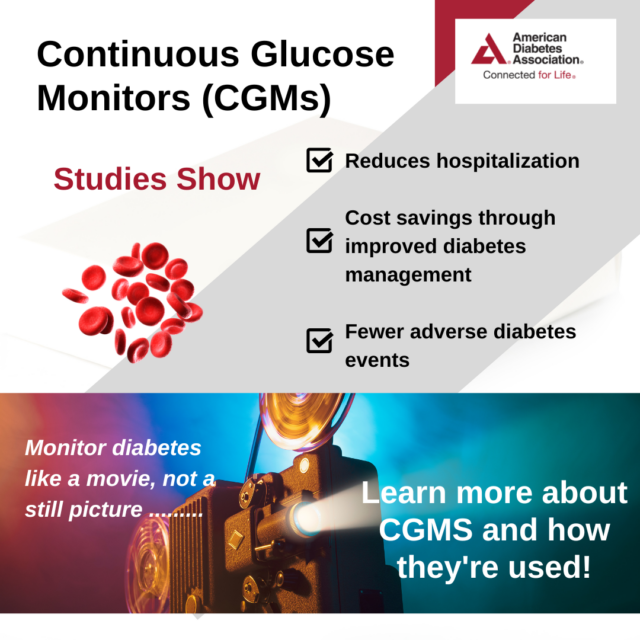 — D.C. MATTERS —
"Joe Biden administration plans to ease rules for income-based student-loan forgiveness" via Gabriel T. Rubin of The Wall Street Journal — To prevent student-debt balances from ballooning in the future, the administration plans to halve, to 5% from 10%, the amount of discretionary income borrowers must pay each month on their undergraduate loans if they are enrolled in an income-driven repayment plan. Borrowers with incomes below 225% of the federal poverty line wouldn't have to make monthly payments on their loans. The administration estimated that level corresponds to an individual income of less than roughly $30,600 annually or any borrower in a family of four who makes less than about $62,400 a year. The change would also forgive loan balances for people enrolled in income-based plans after 10 years of payments, down from 20 under many of the current options.
"Treasury's Janet Yellen to stay on at Biden's request as showdown over debt nears" via Josh Wingrove of Bloomberg — Biden asked Treasury Secretary Yellen to stay in her post, and she agreed, a White House official familiar with the matter said. Biden made the request in mid-December, the official said. Biden is preparing for turnover in his Cabinet and questions have swirled over how long Yellen would remain in his administration. The development ensures stability at the Treasury ahead of a fight in Congress over raising the debt ceiling and a looming threat of a recession as the Federal Reserve raises interest rates to cool inflation. The move also gives Yellen more time to see through some of her key priorities, including a revamp of the Internal Revenue Service.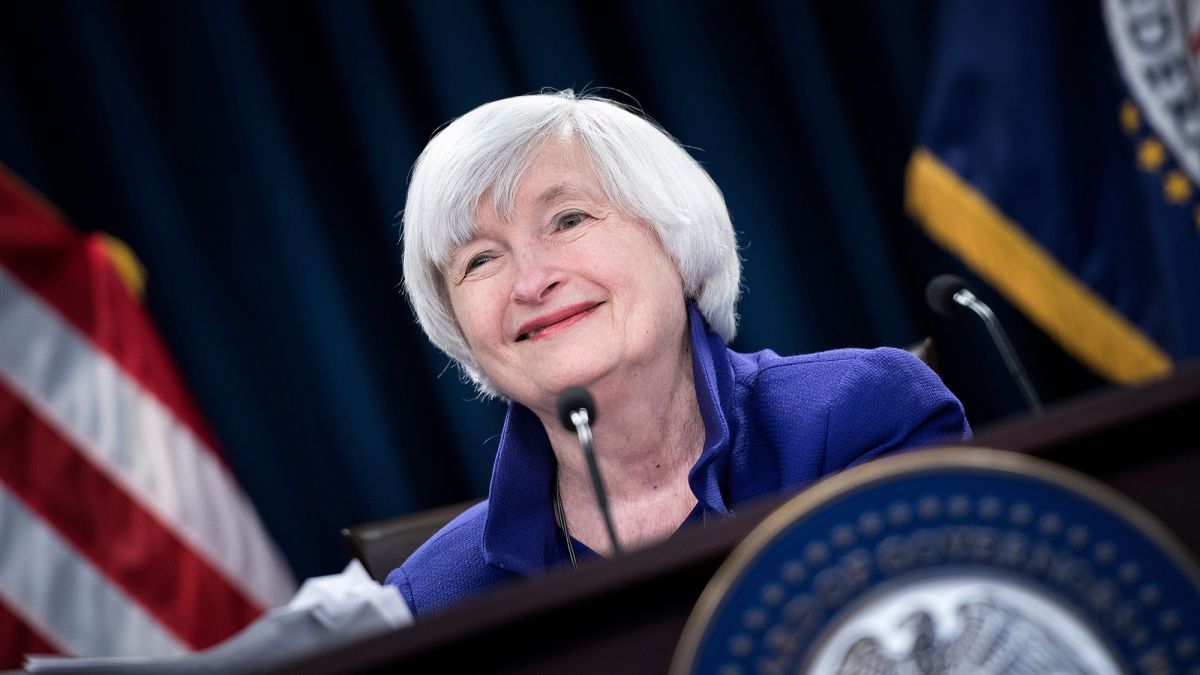 "Jerome Powell says bringing down inflation could fuel political opposition" via Nick Timiraos of The Wall Street Journal — The Federal Reserve is strongly committed to lowering inflation even though interest-rate increases to restrain economic growth could fuel political blowback, said Chair Powell. "Price stability is the bedrock of a healthy economy and provides the public with immeasurable benefits over time," he said in remarks prepared for delivery on a panel discussion in Stockholm. "But restoring price stability when inflation is high can require measures that are not popular in the short-term as we raise interest rates to slow the economy." Powell's prepared remarks didn't otherwise comment on the Fed's coming interest-rate decisions and instead highlighted the importance of central-bank independence as well as the steps needed to safeguard that policy-setting autonomy.
"On the outs with Mitch McConnell, Scott lauds Kevin McCarthy relationship" via A.G. Gancarski of Florida Politics — Scott's war with Senate Minority Leader McConnell continues, but Scott has nothing but kind things to say about the GOP leader in the House. During a Tuesday interview with WIOD, the first-term Republican Senator downplayed the fractious election of McCarthy to the House Speaker position over the weekend, as he celebrated his working relationship with the California Republican. "I'm optimistic we now have the House. As you know, I ran against Mitch McConnell to be the Republican leader in the Senate. And I think the fight they had in the House over a leader, over a Speaker, is going to be good because we're going to start doing some of the things that Republicans in this country care about," Scott said Tuesday.
—"Scott's no regrets tour" via Gary Fineout of POLITICO
"No debate anymore: Climate change makes extreme weather worse, federal scientists say" via Nicolas Rivero of the Miami Herald — South Florida has always been hot, rainy and vulnerable to hurricanes. So, it's understandable that some longtime residents are still skeptical that climate change is doing anything to make the region's age-old problems any worse. But scientists at the U.S. National Oceanic and Atmospheric Administration (NOAA) delivered a clear message Monday at the American Meteorological Society's annual meeting: Climate change is, unequivocally, making extreme weather events worse. In fact, scientists can now go a step further and show that specific weather disasters were more likely or more damaging because we live in a hotter climate.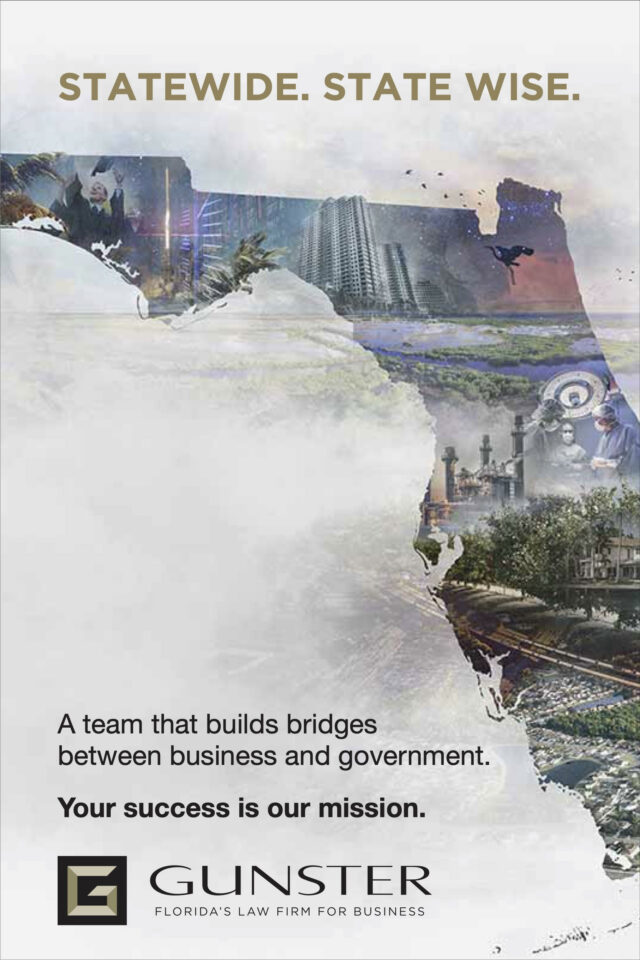 — EPILOGUE TRUMP —
"Judges reluctant to say Trump was acting as President when he allegedly defamed E. Jean Carroll" via Aaron Katersky of ABC News — Judges from the D.C. Court of Appeals expressed reluctance Tuesday to find that Trump acted within the scope of his employment in 2019 when he, in the course of denying a rape claim by Carroll, allegedly defamed her by calling her a liar and saying she was "not my type." The outcome will decide whether Carroll's defamation case in Manhattan federal court can continue. Trump has sought to have the U.S. government substitute for him as the defendant, a position that the Justice Department under Biden has continued to support. However, for that to occur, the D.C. Court of Appeals must decide that Trump was acting within the bounds of his employment as President when he allegedly defamed Carroll.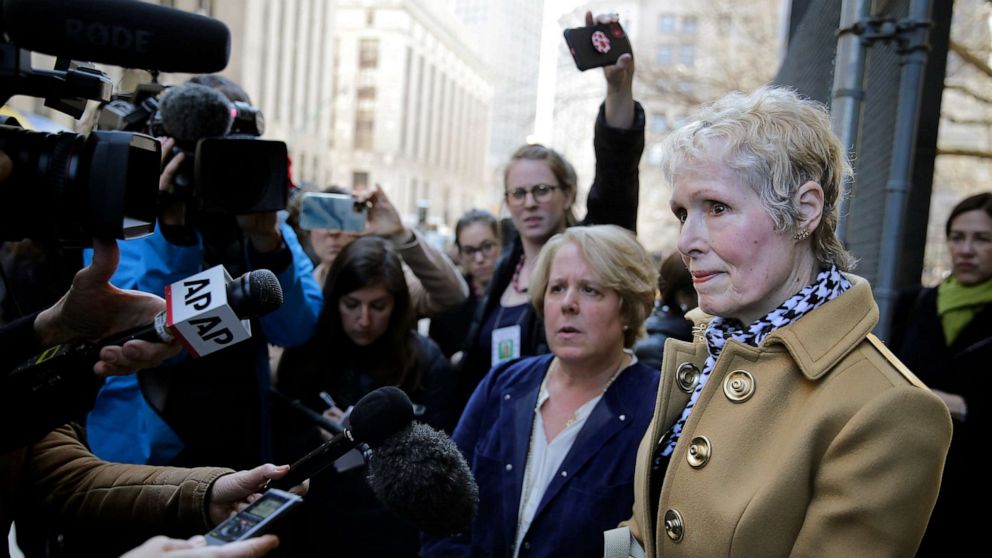 "Longtime Trump CFO Allen Weisselberg to report to jail and leave firm" via Patricia Hurtado of Bloomberg — Weisselberg, who oversaw the finances at Trump's companies for decades, immediately headed to jail Tuesday after his sentencing for tax fraud. Weisselberg, the Trump Organization's longtime CFO, served three generations of the Trump family but stepped down as CFO last year after striking a plea deal with prosecutors and stayed on as a senior adviser. He will leave the firm altogether after he completes an expected sentence of five months in jail, according to a person familiar with the matter who asked not to be named because it is private. He will still receive his $500,000 annual bonus this month, the person said. Weisselberg, 75, was the prosecution's star witness last year at the criminal trial of two Trump companies, which were convicted in December.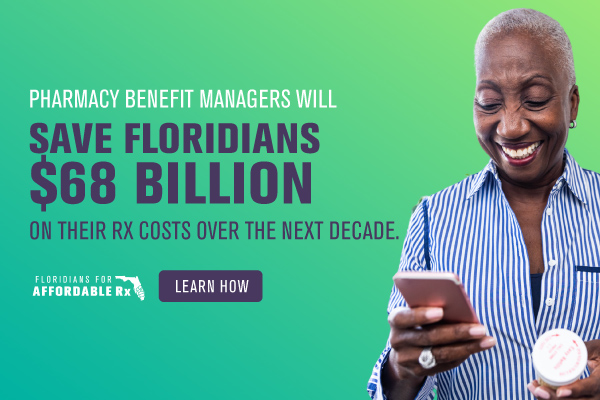 — LOCAL: S. FL —
"You're not wrong, Miami: Study says we have some of the worst traffic in the world" via Connie Ogle of the Miami Herald — If you're thinking that traffic in Miami is worse than it has ever been, you're not wrong: A new study reports that the Magic City has become one of the worst cities on the planet for traffic congestion. INRIX, Inc., a transportation data and analytics company in Kirkland, Washington, has released its 2022 Global Traffic Scorecard, and Miami turns out to be one of the top 10 most congested cities in the world. Now at No. 9 on the list — it jumped from No. 32 in 2021 — Miami is behind only London; Chicago; Paris; Boston; New York City; Bogota; Toronto and Philadelphia (Palermo, Italy, was No. 10).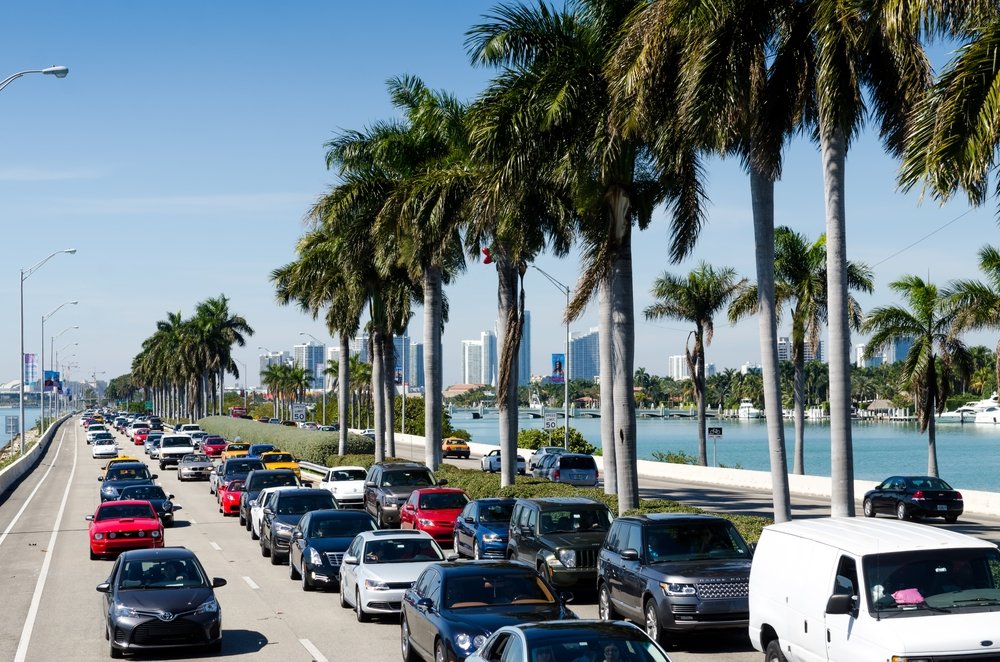 "GOP-controlled Palm Beach County Commission: What does it mean for development, code enforcement and elections?" via Mike Diamond of the Palm Beach Post — With Democrat Dave Kerner's resignation and upset wins of two Republicans in November, the Palm Beach County's Commission makeup will soon undergo a drastic change — from a 6-1 Democrat majority to a 4-3 Republican majority. Attorney Michael Barnett, the county's GOP Chair, was selected by DeSantis to fill Kerner's seat on the County Commission. Barnett will be sworn into office either Tuesday or at the next County Commission meeting. When that happens, Republicans will control the County Commission for the first time since 2006. Kerner, who endured the wrath of Democrats for endorsing DeSantis in the recent gubernatorial election, resigned from the Commission when DeSantis appointed him Executive Director of the Florida Department of Highway Safety and Motor Vehicles.
"Wayne Messam has a challenge for his third term as Miramar Mayor" via Anne Geggis of Florida Politics — Messam has a challenger to get by if he's going to win a third term as Mayor on the city's Election Day, March 14. Rudy Theophin, who works in financial services with OneBox Funding, qualified to make his first bid for elected office Tuesday. He's taking on Messam, a former 2020 presidential candidate who's been leading the southwest Broward County city since 2015. More large corporations than any other South Florida city have their operations in Miramar. Royal Caribbean Cruises, Comcast and Spirit Airlines call the city of 135,000 home. But Theophin said he's seeing some areas that need addressing.
"Boca Raton won't have any Council seats up for grabs in March. The city may still hold an election." via Wells Dusenbury of the South Florida Sun-Sentinel — When Boca Raton voters hit the polls for the upcoming city election in March, they won't face too many decisions on the ballot — just one in fact. That's if Boca Raton decides to continue with its election, which could cost a quarter of a million dollars. Boca Raton was initially set to have three City Council seats up for grabs, including Mayor, but all three races have already been decided. In November, Mayor Scott Singer was re-elected to a second term and Francine Nachlas won the vacant City Council Seat A after both candidates ran unopposed. And in December, Christen Ritchie dropped out of the race for the vacant City Council Seat B, leaving Marc Widner as the winner.
"LGBTQ+ festival returns to downtown Hollywood with a 'Banned Book Nook'" via Rod Stafford Hagwood of the South Florida Sun-Sentinel — It's only the second year of the My Hollywood Pride festival, but already the LGBTQ event is making a stand against what organizers feel are legislative attacks on their community in Florida. "We have added a Banned Book Nook for the opportunity to see and read books that have been banned from Florida schools," Jameer Baptiste, one of the organizers, tells the South Florida Sun-Sentinel. "This is our response to all the aggression going on, the anti-LGBTQ movement you see in … Florida, especially with Ron DeSantis." Baptiste is a board member of The Hollywood LGBTQ+ Council, which first staged My Hollywood Pride around the same time last year.
"Jesus Merejo tapped as new Port St. Lucie City Manager; Russ Blackburn to retire Feb. 17" via Olivia McKelvey of Treasure Coast Newspapers — Merejo, chief assistant to City Manager Blackburn, will succeed Blackburn as City Manager when he retires Feb. 17. The City Council unanimously appointed Merejo to the position Monday. It's expected to approve his contract Jan. 23. "I'm truly humbled," Merejo told the City Council. "Mr. Blackburn, thank you for everything you've done. You have truly set the foundation for me to take this next role in my career." Merejo, 55, began working for the city in 1994 as a chief wastewater-treatment plant operator. He became Utility Department director in 2004 — overseeing a $100 million budget that supplies services for 70,000 customers. In 2018, he became chief assistant City Manager.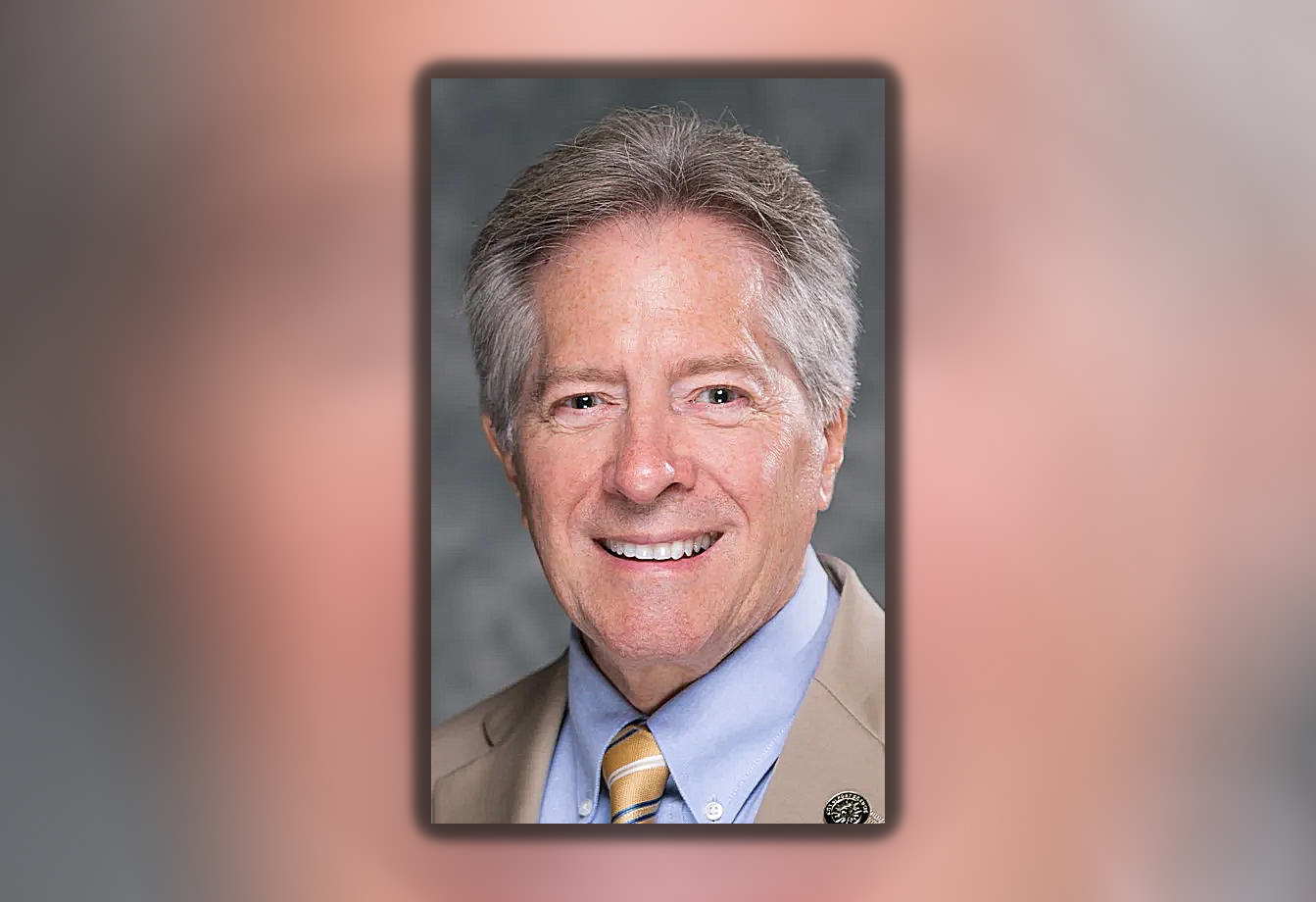 "Stuart City Commission extends pause on certain multifamily projects only for downtown area" via Lina Ruiz of Treasure Coast Newspapers — One of two development codes related to multifamily housing will remain unchanged after the evaluation of both prompted a three-month pause on certain projects. A code allowing projects of up to 30 units per acre, with Commission approval, will stay as is after the Commission allowed the pause to expire Monday. The pause, formally known as a "zoning in progress," froze developments that used this code while the city received public input through workshops. Analysis of the codes, approved unanimously in October, was preceded by an influx of multifamily housing developments seen over the past four years in the city, causing residents to voice concerns about the overgrowth.
"Rapper Flo Rida sues Boca Raton energy drink maker in endorsement squabble" via Rafael Olmeda of the South Florida Sun-Sentinel — Miami rapper Tramar Dillard, better known by his stage name Flo Rida, was in a Broward courtroom Tuesday, helping his lawyer pick a jury to decide his lawsuit against a Boca Raton energy drink distributor accused of shortchanging the rapper on an endorsement deal. According to his lawsuit, Dillard was supposed to rake in millions in stocks and royalties after Celsius Holdings Inc. reached certain sales goals. Those goals were reached, according to the lawsuit, but Dillard's company, Strong Arm Productions, never received the bonuses promised in the 2014 endorsement deal. Jurors were less than star-struck as they entered the courtroom, with only a few recognizing Dillard as he sat at the plaintiff's table with his attorneys.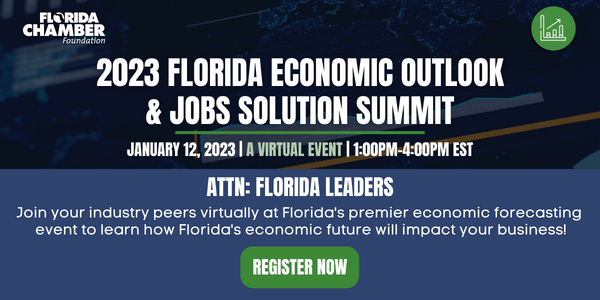 — LOCAL: C. FL —
"Orange County Commissioners start 2023 looking for new answers to lingering housing crisis" via Stephen Hudak of the Orlando Sentinel — A slightly reconfigured Orange County Commission begins the new year with a hard look at an old problem. The Board, with new District 6 Commissioner Michael Scott replacing veteran Commissioner Victoria Siplin, is holding a work session examining the county's housing inventory shortage, hoping to find strategies to boost affordable options and opportunities. "Getting projects through the pipeline faster is one consideration," said Jon Weiss, director of the county's Planning, Environmental & Development Services Department, who will lead the discussion with Commissioners. "We're going to talk about some of our development processes … and see if we can do some streamlining enhancements with the objective of getting projects to construction faster."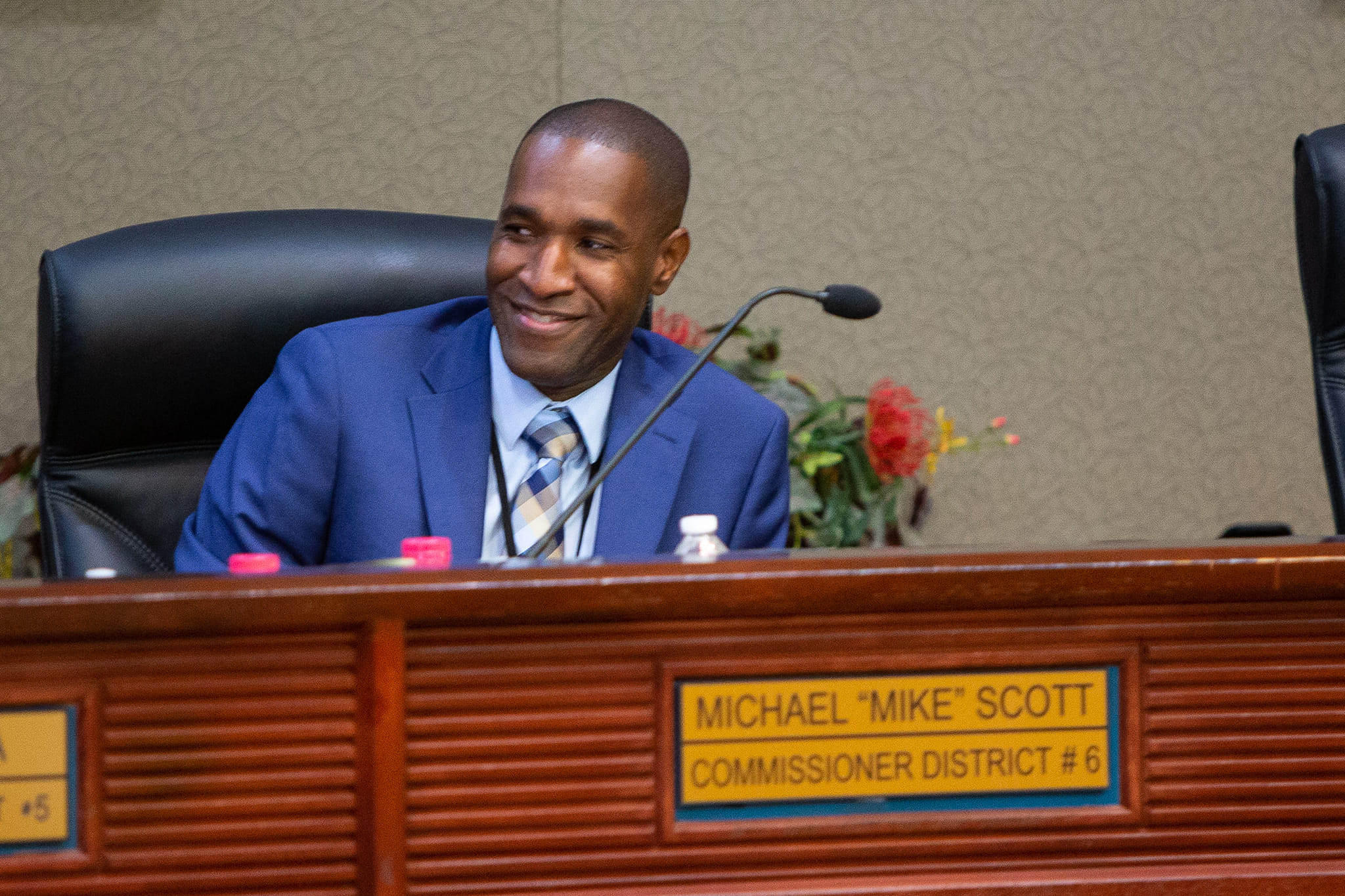 "Jerry Demings wary of Universal's SunRail expansion plan, cites 'lack of transparency'" via Kevin Spear of the Orlando Sentinel — Demings on Tuesday characterized Universal Orlando's plan for creating a special taxing district to finance SunRail's extension to International Drive and the theme park as secretive and potentially manipulative. "There was a lack of transparency," Demings said, speaking at an Orange County Commissioners meeting. His comments that followed were pointed but guarded and made clear that he was neither opposing nor embracing Universal's plan for SunRail's expansion.
"Federal judge orders Dorworth's River Cross company to pay Seminole $432K in legal fees" via Martin E. Comas of the Orlando Sentinel — A federal judge has ordered developer Dorworth's firm, River Cross Land Co., to pay Seminole $432,198 that the county spent on attorneys' fees and other legal costs defending a federal lawsuit filed by Dorworth. The awarded amount is nearly $93,000 less than what Seminole estimated it paid out mostly to the Nelson, Riley & Scarborough law firm of Orlando to defend the county after Dorworth's company sued in October 2018. The suit came two months after County Commissioners unanimously turned down his plans for a large residential and commercial development within the county's protected rural boundary. "It is always good news when the county is receiving money that they had to spend to fight a frivolous lawsuit," said Commissioner Lee Constantine. "Clearly the judge recognized it as such."
"Former Osceola Sheriff files paperwork to run again in 2024" via Cristóbal Reyes of the Orlando Sentinel — Former Osceola County Sheriff Russ Gibson, who served one term before being voted out in 2020, has filed to run for his old job in 2024. Gibson submitted paperwork to the county elections office last Wednesday before making his run public on his personal Facebook page. "After 32 years of serving the people of Osceola County, I've never lost my desire to continue my service," Gibson said. "It's a long journey ahead of us, my friends, and I can't do this alone. I look forward to meeting with each of you along the way to gain your trust and gain your support."
"Volusia County selects new fire, traffic department leaders" via Sheldon Gardner of The Daytona Beach News-Journal — Volusia County government has chosen leaders of fire rescue and traffic engineering, and the County Council recently approved the promotions. Joe King is now the Director and Fire Chief of Volusia County Fire Rescue. He had been serving as interim Director since the retirement of Howard Bailey, according to a county news release. Before coming to Volusia County, he was the Deputy Fire Chief for Flagler County Fire Rescue. Jay Williams is the new leader of the county's Traffic Engineering Division. He had been the county's assistant traffic engineer for 16 months. His new role is to "oversee transportation planning, traffic studies and the construction, operations and maintenance of traffic signals for the county."
"Cynthia Handley, Brevard's Bush campaign Chair and homeless-youth advocate, dies at age 81" via Rick Neale of Florida Today — Outspoken. Opinionated. A daughter of a small-town Ohio Mayor who became a passionate political proponent and Brevard County's campaign leader for Republicans Jeb Bush and George W. Bush during the 1990s and 2000s. And a longtime advocate for Crosswinds Youth Services, where she and her husband, Jim, spearheaded the construction of their namesake $3 million Cocoa center that provides services for homeless and runaway children. Handley died Wednesday, Jan. 4, at age 81 after a short battle with cancer. A celebration of life is scheduled from 2 to 5 p.m. on Jan. 22 at the Cocoa Beach Country Club dining room. The event is open to the public.
"Disney fights back against fake theme park merch with new lawsuit" via Gabrielle Russon of Florida Politics — Kissimmee residents Christopher and Hannah Martin sold Mickey Mouse ears, masks and other items adorned with Disney characters that were just as cute as the Disney official merchandise and even better, cost less than the real stuff. At least hundreds, maybe thousands, bought the Martins' products sold online and through the Martins' Secret Disney Group. But business got disrupted. Disney sued the online retailers last month in U.S. District Court, accusing them of copyright and trademark infringement for selling unauthorized products using Disney's copyrighted properties.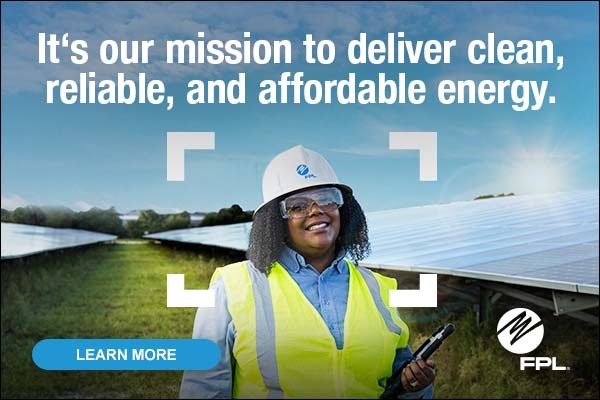 — LOCAL: TB —
"Hillsborough Superintendent urges public to give input as redistricting meetings begin" via Sarah Blazonis of Bay News 9 — Hillsborough County Public Schools held its first public meetings on possible redistricting. "Phase 2 of this process is all about seeking community input," said HCPS Superintendent Addison Davis during media availability. "We know that some very difficult decisions and scenarios have been put in front of our community and the school district, but we have to be able to seek input from our community." The district is considering three scenarios put together by consulting firm WXY Studio that include a combination of boundary changes and school repurposing. Davis has said 11,000-24,000 students could be impacted by redistricting, depending on which scenario is chosen. Davis stressed that no decision has been made and said the feedback the district hears this week will be a factor in the ultimate choice.
"Tampa Downtown Partnership could expand special services district to Ybor City" via Ashley Gurbal Kritzer of the Tampa Bay Business Journal — Tampa Downtown Partnership will ask Tampa City Council in February to add Ybor City to its special services district. Property owners within the boundaries of the partnership's district are assessed a fee for services — which include marketing, security and cleaning — and the partnership's authority to levy that fee is reapproved annually by City Council. The expansion request will be part of the annual reapproval process. The partnership's assessment rate was $1.0285 per $1,000 of assessed property value in fiscal year 2023, and it is expected to stay the same in fiscal year 2024, the partnership told Ybor City stakeholders in a letter. Some of Ybor's biggest players are in support of being added to the partnership's district.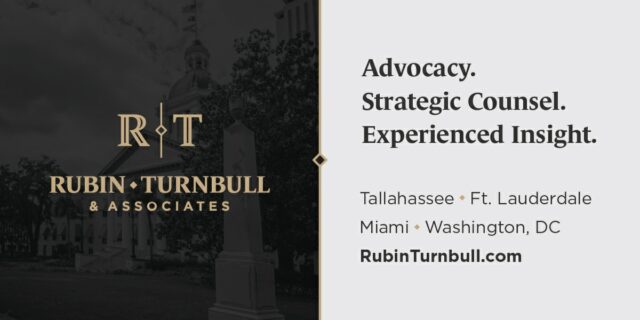 — LOCAL: SW. FL —
"Rough week for Manatee Administrator Scott Hopes following botched deputy administrator hire" via Jesse Mendoza of the Sarasota Herald-Tribune — For the first time since taking the job, Manatee County Commissioners gave stern criticism of Administrator Hopes publicly for shortcomings in executing his role on the heels of negative media coverage. After the recent hire of Mitchell Teitelbaum as the county's fourth deputy administrator went sour following a sexual harassment claim, Commissioners changed tone from near lockstep with Hopes in recent months to address concerns with the way he has performed his role. Commissioners have scheduled further discussion for a workshop meeting on Feb. 21, where they plan to outline clear expectations for Hopes and the administrator role.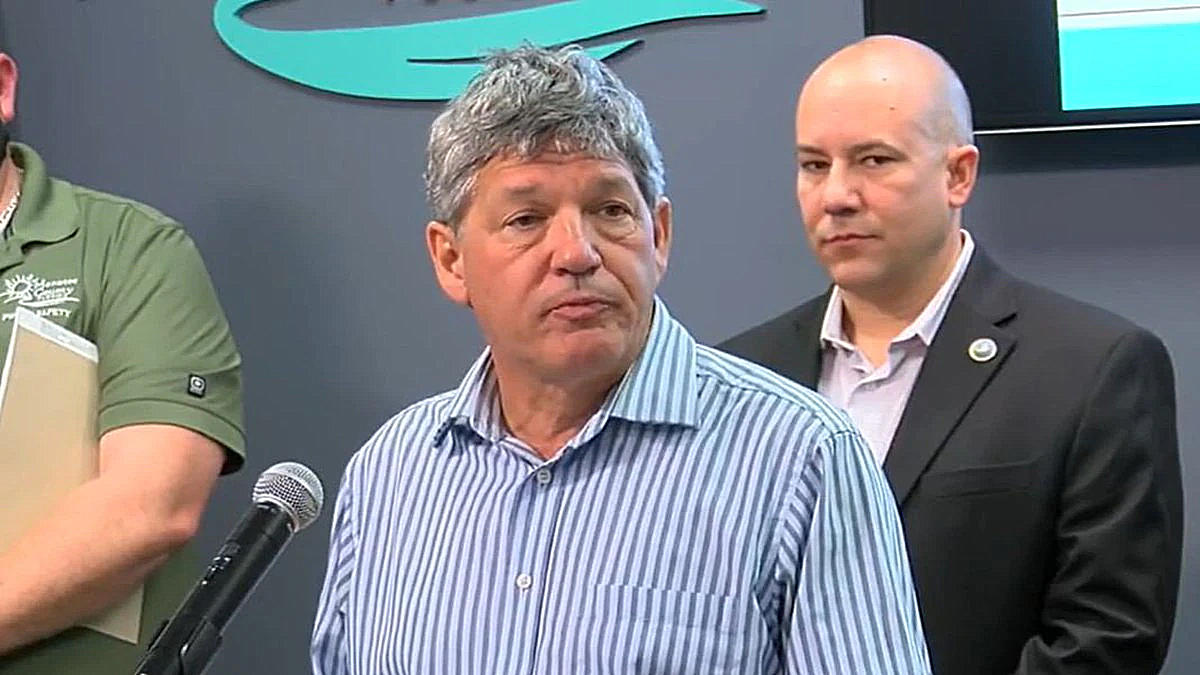 "North Port considers growth plan changes to enable Warm Mineral Springs development" via Earle Kimel of the Sarasota Herald-Tribune — North Port residents continued to oppose the city's plan to partner with a business to develop Warm Mineral Springs and support reopening the water body to public access as soon as possible at a Monday workshop. The public outcry at the workshop — which was scheduled to discuss the city's development code, including growth plan changes needed to allow such a partnership — comes on the heels of several public protest rallies against the springs' development. The most recent rally, on Jan. 6, included an appearance by City Manager Jerome Fletcher, who tried to explain the city's interest in developing the 61.4-acre site surrounding the 21.6-acre historic area that includes the springs itself.
"One of Bradenton-Sarasota's biggest food events is back in 2023 after a 2-year hiatus" via Ryan Ballogg of the Bradenton Herald — One of the Bradenton and Sarasota area's most popular food and drink events is back in 2023 after a two-year break. At the Forks and Corks Grand Tasting, guests get to try food from over 40 local restaurants and sample over 350 award-winning international wines. The culinary bash is slated for April 23 in the courtyard of The Ringling Museum of Art in Sarasota. It also includes live music and a market of featured wines for sale. The event is a fundraiser for the Sarasota-Manatee Originals, a coalition of more than 60 local and independent restaurants in Sarasota and Manatee counties. Just how coveted are tickets? General admission usually sells out within minutes.
"Cape Coral nabs top spot on most overpriced rental markets in country, study says" via Samantha Neely of the Fort Myers News-Press — Cape Coral renters are paying the highest premiums in the country, beating out major cities like New York City, Miami and San Diego. Florida Atlantic University released a study Monday on how short-term rentals and homeowner associations are driving up Florida's rents, with Southwest Florida among the worst impacted. It works with FGCU and the University of Alabama on the study. According to Ken H. Johnson, Ph.D., an economist in FAU's College of Business, the state's rental crisis is due to "an abundance of short-term vacation rentals and oppressive restrictions from homeowner and condominium associations." He further explains that short-term rentals, including those through Airbnb, Vrbo and other websites, keep units out of an exhausted housing market.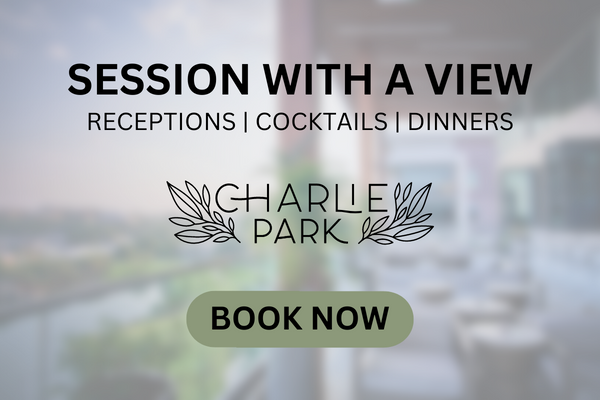 — LOCAL: N. FL —
"Joel Rudman files first bill, opens first-ever HD 3 office in Navarre" via Romi White of the South Santa Rosa News — Rep. Rudman hosted a ribbon-cutting ceremony for the District's first-ever office in Navarre. He also filed his first bill during the event. Rudman welcomed members of the public to see his new office, found on the north side of U.S. 98 inside Fountain Professional Centre at 2045 Fountain Professional Court. Representatives from the media and Navarre Beach Area Chamber of Commerce also attended. From his new office Rudman submitted his first bill, legislation first proposed last year, an amendment to Florida's Constitution, which would provide that any member of a governing body of a non-charter county may be removed from office by the electors of the non-charter county.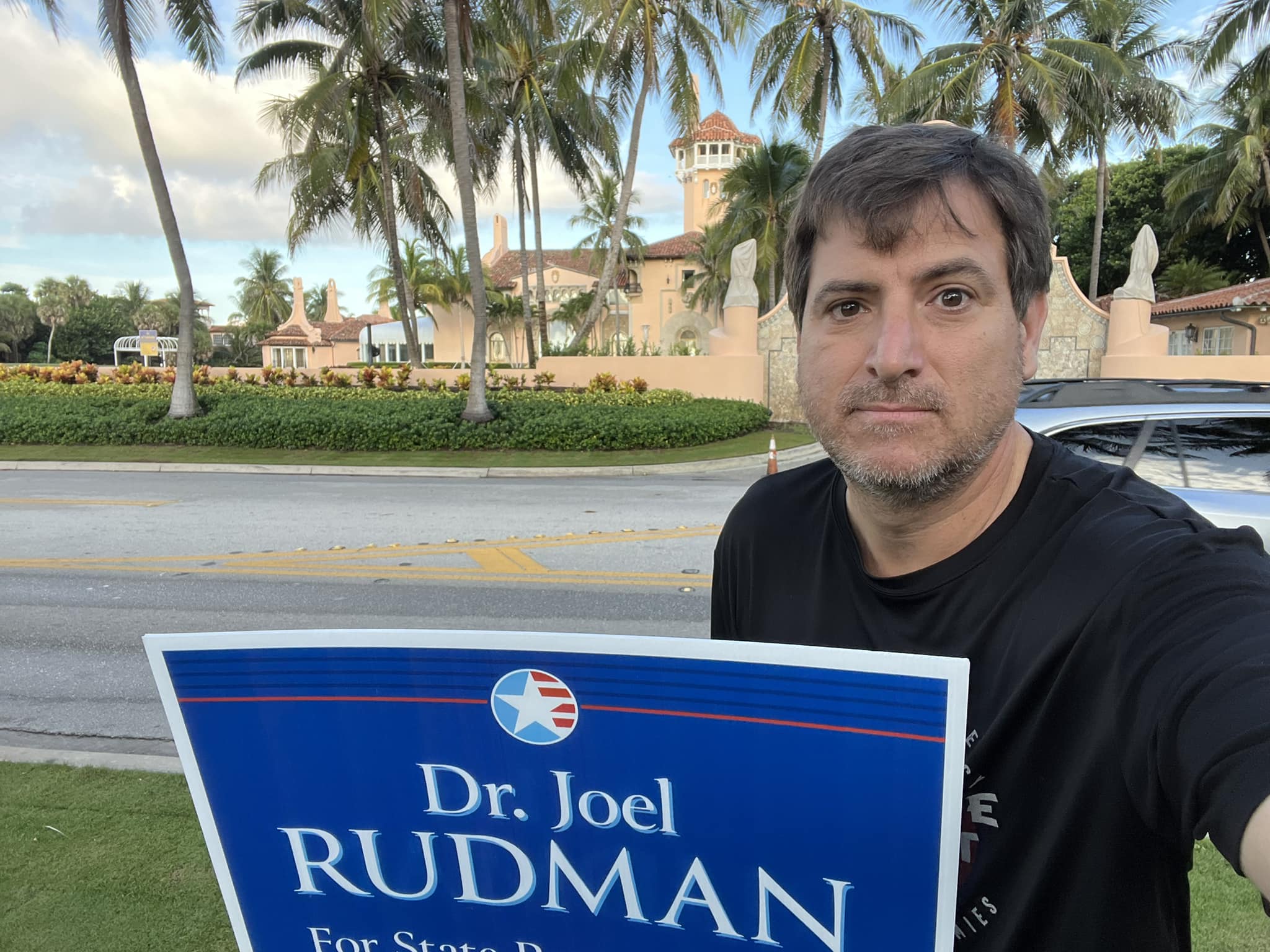 "John Rutherford endorses Daniel Davis for Jax Mayor, disses LeAnna Cumber" via A.G. Gancarski of Florida Politics — The battle for the center-right lane in the 2023 race for Jacksonville Mayor continues, with Davis receiving a notable, but unsurprising endorsement Tuesday. U.S. Rep. Rutherford, a former Jacksonville Sheriff, endorsed Davis via a news release. Rutherford and Davis share the same political consultants, which only helped to facilitate the endorsement that included a shiv of LeAnna Gutierrez Cumber, another Republican in the field.
—"Cumber's latest ad slams 'sellout' Davis" via A.G. Gancarski of Florida Politics
"A 'humanitarian crisis': The Bail Project comes to Jacksonville to get people out of jail" via Katherine Lewin of The Florida Times-Union — A nonprofit has opened in Jacksonville to help low-income people pay their bail and get out of the county's pre-trial detention facility, as well as provide pretrial support to help people return for their court dates and avoid a warrant. The Bail Project is a national nonprofit that has opened three locations in Florida, including Jacksonville. It wants to prove that the current bail system is unjust and unnecessary and show that there are more equitable ways to make sure people show up for court dates other than bail. The Bail Project has already helped at least a few dozen people pay their bail, get out of the Duval County jail and get back to their regular life while awaiting trial. The nonprofit's services are free for participants.
"Pensacola will commemorate lost African American and Creole graveyard in Miraflores Park" via Jim Little of the Pensacola News Journal — Boy Scouts cleaning out a crawl space under the Boy Scout Building in Miraflores Park in June 2021 discovered human remains under the 87-year-old building, which led to the rediscovery of a forgotten African American and Creole cemetery. Pensacola Mayor D.C. Reeves announced Tuesday that the city would conduct a burial ground study of Miraflores Park, with Reeves planning to appoint a community advisory group to aid the city in deciding the future commemoration of the park.
"Blue Wahoos Stadium joins growing trend into becoming a cashless venue for 2023" via Bill Vilona of the Pensacola News Journal — Three years ago, during the 2020 season without Minor League Baseball, the Blue Wahoos began to ponder an eventual move into cashless transactions at the bayfront stadium. Team President Jonathan Griffith knew the potential ramifications. "I think any kind of change, especially this kind of change, is something you wrestle with for a while," said Griffith, after the Blue Wahoos recently announced the stadium will be a cashless venue in 2023. The ballpark will join the rapidly growing number of sports venues, including the Pensacola Bay Center, in going the cashless route. The Hill Kelly Pickup Window at the stadium box office, along with the Bait & Tackle Team Store will allow for an exchange of cash for a gift card that will be accepted for any transaction.
"Recently sworn-in Gainesville official faces complaint over dual office holding" via Andrew Caplan of The Gainesville Sun — A complaint has been filed with the state's Attorney General's Office against recently sworn-in Gainesville Commissioner Ed Book that could result in his removal from office or risk losing his full-time job and benefits. The complaint raises questions about whether the elected official is allowed to hold two public office positions simultaneously. It also has been forwarded to the Florida Secretary of State and Alachua County Supervisor of Elections offices for review. Book, who took office last week, is accused of violating the state's dual office holding prohibition, as he is still employed as Santa Fe College's chief of police and serving on the Gainesville City Commission, both of which are sworn positions.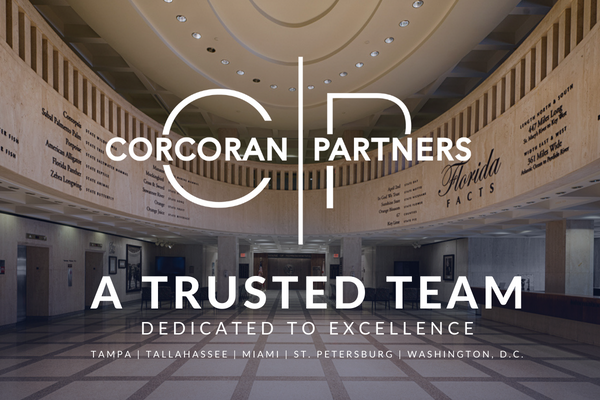 — TOP OPINION —
"The disorganized GOP and other signs of the Great Inversion" via Gerard Baker of The Wall Street Journal — We live in a political age we might call the Great Inversion.
In not much more than a generation, virtually all the protagonists, values and identities of ideological competition have swapped places.
Not very long ago, college-educated professionals voted for Republicans in vast numbers, while blue-collar workers picked Democrats. Now a college degree is the most reliable indicator of Democratic preference; the proletariat is dependably Republican. Liberals used to be passionate defenders of free speech; now progressives seek to shut down dissent wherever they find it. The left once regarded domestic intelligence agencies as a threat to democracy and individual freedom; now they embrace them as essential weapons against their domestic adversaries, whom they accuse of "misinformation" and "sedition." Democrats were traditionally suspicious of and hostile to big business. Now, on issue after issue — climate alarmism, "diversity," the virtues of a borderless world — they are tightly aligned.
The most consequential inversion of all may be the switch the two main parties have made in their approach to governing. Republicans, like conservatives the world over, have traditionally tended to favor pragmatism over purity. Today, the Democratic Party may be the most ruthlessly organized and efficient political entity in the world — and I include the Chinese Communist Party.
We can denounce the activism and deplore the outcome, but we can only marvel at the political efficiency with which it has been achieved.
— OPINIONS —
"How the Biden administration can slow the GOP's dangerous schemes" via Jennifer Rubin of The Washington Post — The rules package that House Republicans passed Monday night provides an indication of just how much damage McCarthy has wrought in capitulating to the most extreme members of his caucus. The good news is that the Biden administration can thwart McCarthy's schemes. For starters, the House GOP is spoiling for a fight on the debt limit. The rules package cuts a long-existing parliamentary rule that automatically raised the debt ceiling whenever the House passed a budget. This will empower the House to hold the economy hostage to extract dangerous cuts to national security and crippling reductions in entitlements.
"McCarthy lets down Vern Buchanan — and DeSantis" via Peter Schorsch of Florida Politics — Buchanan lost his bid to Chair the powerful House Ways and Means Committee, a loss that means no member of the Florida delegation will Chair a full committee this Congress. Buchanan, it's worth noting, was the senior-most GOP member of the committee. Even ignoring that, sources tell Florida Politics that Buchanan ran on his business background and ability to work across the aisle to do what Congress often fails to, actually get stuff done. Yet Buchanan's colleagues opted instead to go with Missouri Republican Jason Smith, who offered a more aggressive party-line approach filled with promises to investigate Biden and gut the approximately $80 billion in IRS funding approved last year as part of Democrats' Inflation Reduction Act.
"Phantom candidates and ghost newspapers" via Steven Waldman of The Bulwark — After The New York Times and other publications reported that newly elected Rep. George Santos probably didn't descend from Holocaust survivors or run an animal-protection charity, or [gestures broadly] any of it, many suggested that it would have been more helpful for the press to dig into this before the election. "This would all have been exposed before the election if local newspapers were not running on fumes," tweeted former Sen. Claire McCaskill. In September, the North Shore Leader reported that Santos' financial disclosure form in 2020 claimed no assets over $5,000. The paper, whose staff had been hearing rumors of various Santos concoctions for a while, followed up with that stinging editorial calling him a fraud. Then … nothing happened. No other media outlets pursued the story.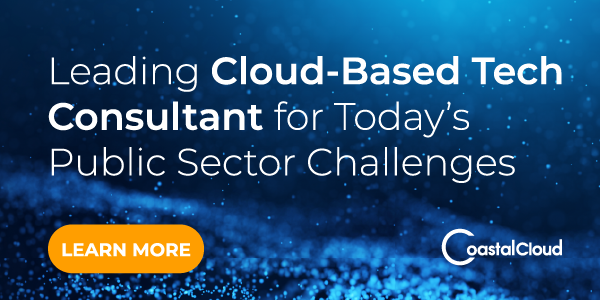 — INSTAGRAM OF THE DAY —
— ALOE —
"Astronomers may have just spotted the universe's first galaxies" via Ramin Skibba of WIRED — Scientists just announced that they've detected what might be some of the earliest galaxies to form in the universe, a tantalizing discovery made thanks to NASA's new flagship James Webb Space Telescope. "This is the first large sample of candidate galaxies beyond the reach of the Hubble Space Telescope," astronomer Haojing Yan said. Yan, who is at the University of Missouri, led the newly published study. Because the more sensitive JWST can see further into deep space than its predecessor Hubble does, it essentially sees further back in time. In the new catalog of 87 galaxies astronomers have spotted using it, some could date back to about 13.6 billion years ago, just 200 million years after the Big Bang.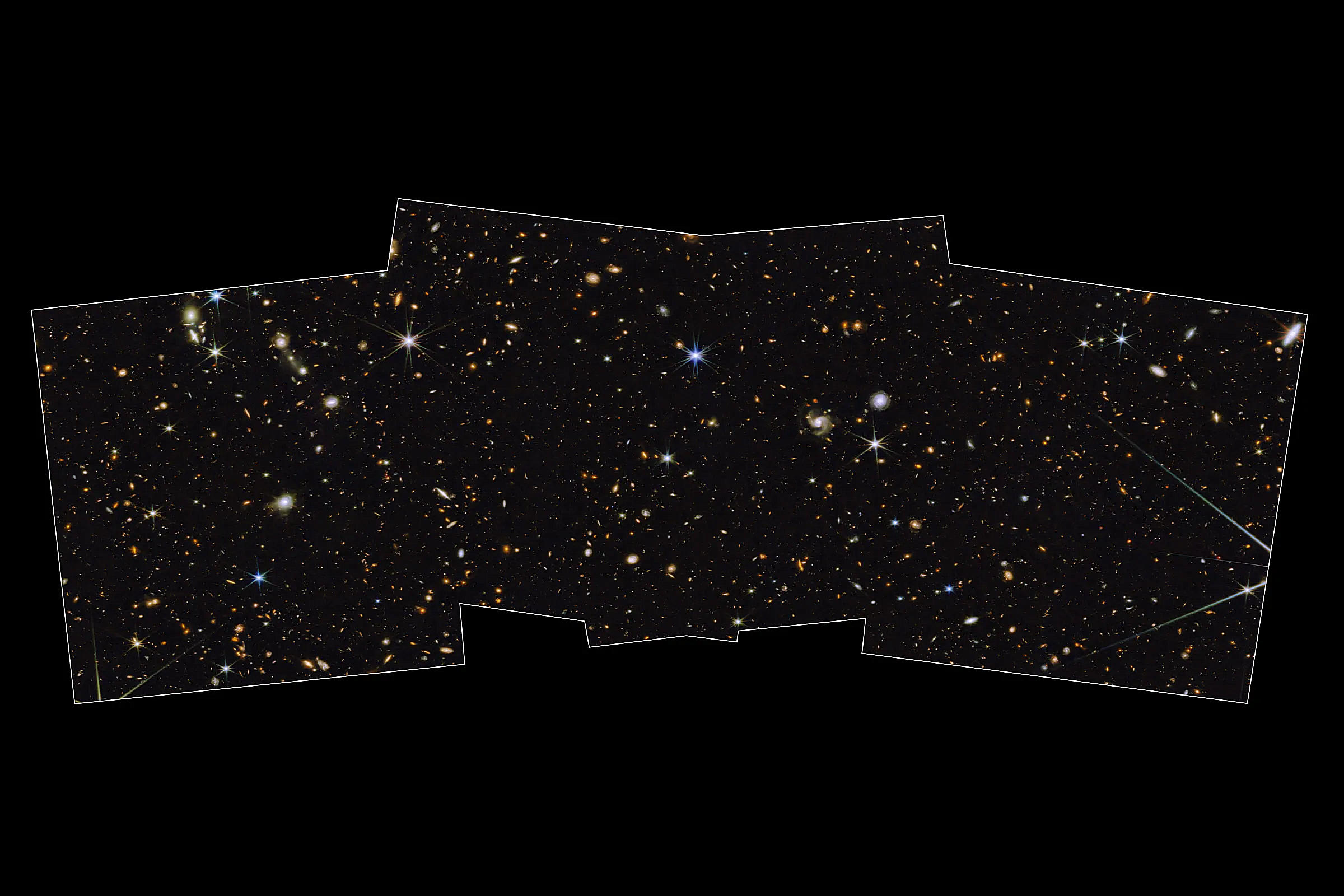 "Disney sets dates for 'Happily Ever After' return, 'Harmonious' farewell" via Dewayne Bevil of the Orlando Sentinel — Walt Disney World has announced the return date of "Happily Ever After" fireworks show at Magic Kingdom and revealed an update on its nighttime spectacular plans for Epcot. "Happily Ever After" will begin again at Magic Kingdom on April 3, replacing "Disney Enchantment," set to be seen nightly through April 2. "Enchantment" debuted on Oct. 1, 2021, Disney World's 50th-anniversary date. "Happily Ever After" was previously seen at the park from May 2017, when it replaced "Wishes," through September 2021. Epcot's end-of-night show has been "Harmonious" since Oct. 1, 2021. The production, which has centered over large black barges in the World Showcase Lagoon, also will wrap up on April 2.
"Disney World to tweak park reservations for annual passholders, allow impromptu visits after 2 p.m." via Dewayne Bevil of the Orlando Sentinel — Walt Disney World will relax, but not eliminate, its requirement for park reservations for its annual passholders in the coming months, the company announced Tuesday afternoon. Passholders will be able to go to the theme parks after 2 p.m. without making a reservation, except for Magic Kingdom on Saturdays and Sundays, when a reservation will still be required. Disney says that change will start "in the next few months."
"Disney sets opening date for Tron ride" via Dewayne Bevil of the Orlando Sentinel — Walt Disney World has announced the opening date of its long-awaited Tron ride. Tron Lightcycle / Run will debut at Magic Kingdom on April 4, the company announced Tuesday. The attraction has been under construction for years in Tomorrowland, on land adjacent to Space Mountain and the Tomorrowland Speedway. That work also disrupted the operation of the Walt Disney World Railroad that passes by the Tron site; the train returned to operation last month and now goes through a tunnel as it approached the new ride. A similar Tron ride debuted at Shanghai Disneyland in 2016. At the D23 Expo in 2017, it was announced the attraction would come to Magic Kingdom in time for Disney World's 50th anniversary.
"'A win is a win': Jaguars are finding ways to overcome struggles and triumph" via Demetrius Harvey of the Florida Times-Union — Earlier this season, the Jaguars found ways to lose more often than not. The phrase "inventing ways to lose" has been thrown around the City of Jacksonville for years. Jacksonville lost five-straight games in October, all by single digits. In all, the team lost six games by single digits. In three of their losses, the team had an opportunity to win with the final possession. They blew it. That ship has sailed, though.
— HAPPY BIRTHDAY —
Celebrating today are Rep. Tommy Gregory, Adam Blalock, Rusty Branch, and Lauren Lange.
___
Sunburn is authored and assembled by Peter Schorsch, Phil Ammann, Daniel Dean, Renzo Downey, Ryan Nicol, Jacob Ogles, and Drew Wilson.