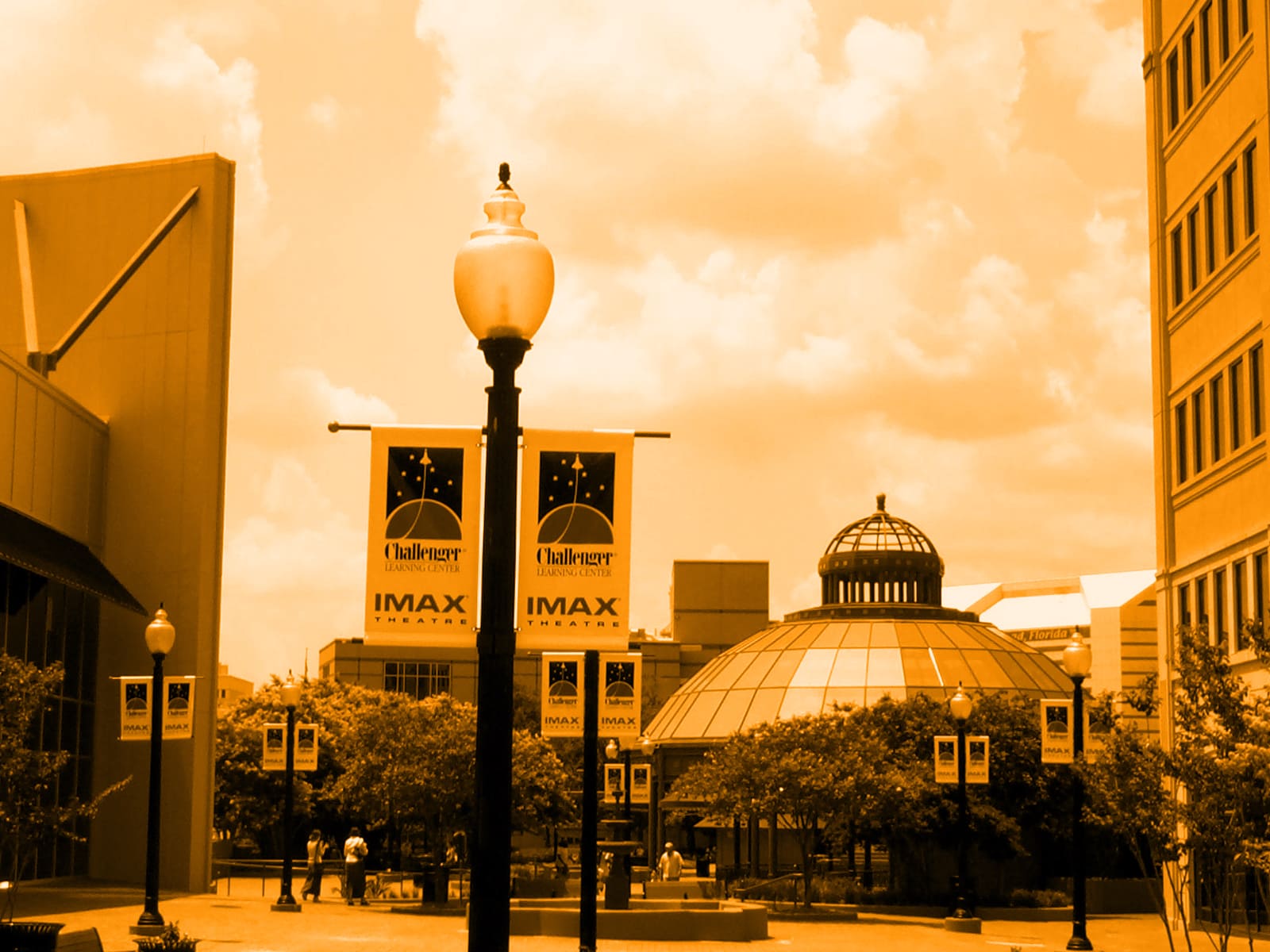 Here's your AM rundown of people, politics and policy in the Sunshine State.
Good Friday morning.
A new poll shows former congressional candidate Ryan Chamberlin leading a field of House District 24 candidates. Former state Rep. Charlie Stone and businessman Jose Juarez are close behind.
But pollsters at Victory Insights found a substantial number of Republicans in the district remain undecided weeks out from the March 7 Republican Primary in the Special Election.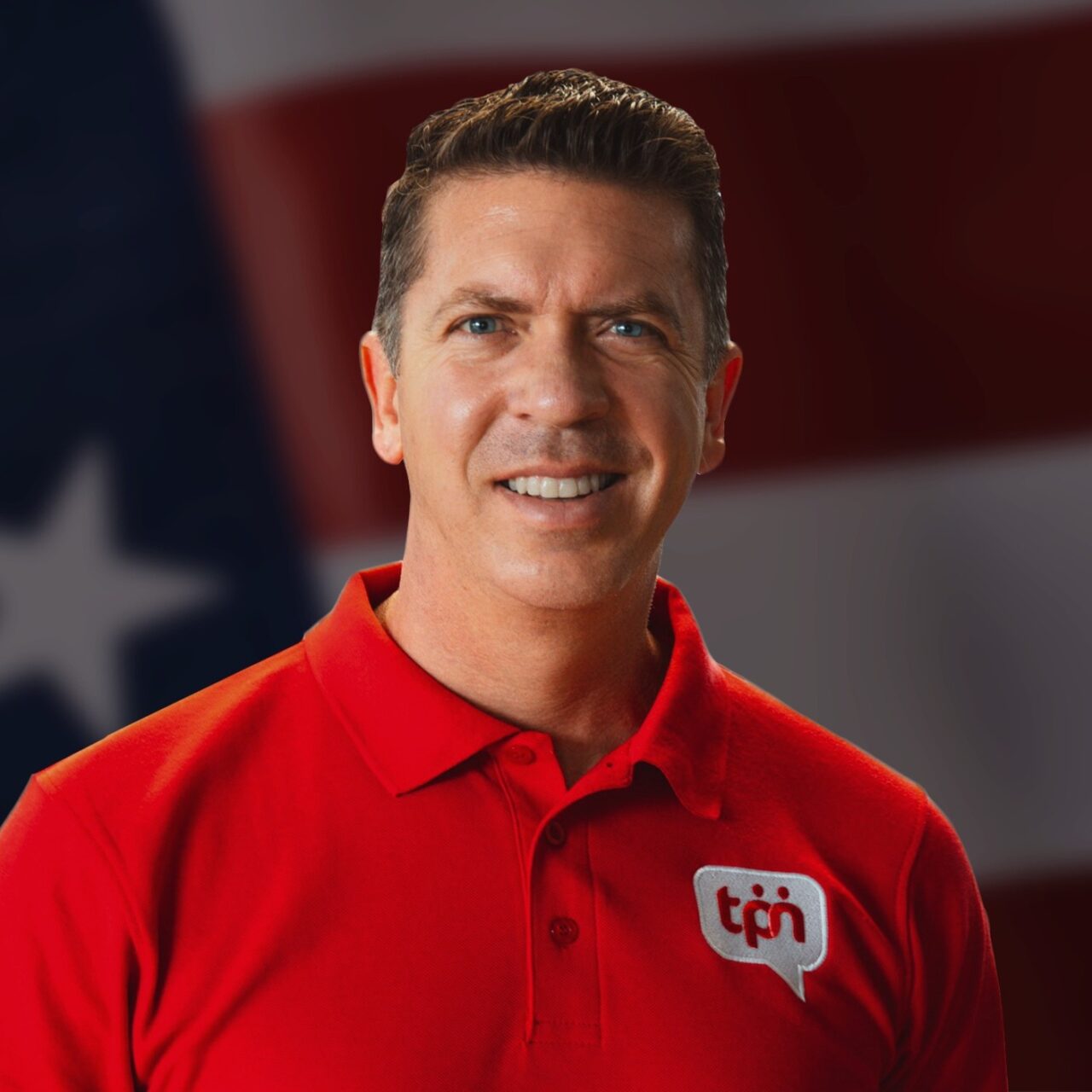 The poll, taken Feb. 13 and 14, found nearly 25% of likely Republican voters in the district support Chamberlin, the money leader. More than 20% prefer Stone, who represented the area from 2012 to 2018, while Juarez pulled in more than 17%. Meanwhile, about 6% want Justin Albright for the job, and under 3% support Stephen Pyles.
But more than 28% of voters remain undecided, leaving room for the race to shift.
Pollsters said clear tiers have formed in the field, a significant change from when they put questions on the street in January and found a wide-open race. Then, Albright actually led with 15%, while Chamberlin showed at 11% and the rest of the candidates all came in at around 2%.
Beyond measuring support, pollsters modeled ways the Special Election could play out.
"If the election were held today, Chamberlin would have the best chance of victory, winning 73% of the elections simulated with our proprietary election simulation software, 10KSim," reads a polling memo.
"However, Stone wins in about one in every five simulations, and even Juarez comes out on top 6% of the time. Neither Albright nor Pyles won any of the 10,000 simulations. However, it's worth noting that Election Day is nearly a month away, and these probabilities will certainly change before all is said and done."
___
Spotted — The Florida Association of Health Plans held its annual legislative reception at the Governors Club, headlined by Ambassador Nancy Brinker, founder of the Promise Fund of Florida. Brinker addressed the crowd of 150+ about the innovative Palm Beach-based nonprofit's mission to reduce deaths from breast and cervical cancers by helping women overcome barriers that keep them from getting quality health care.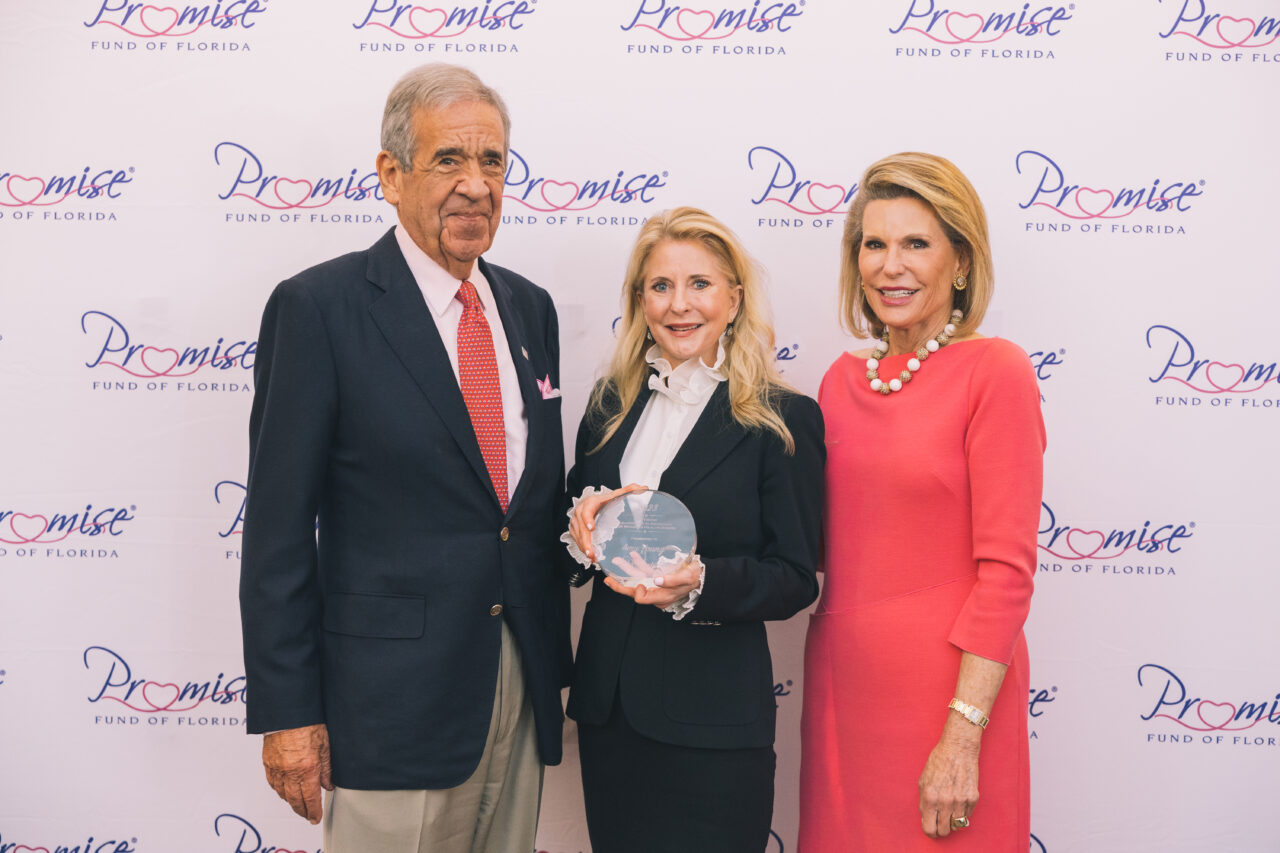 Brinker expressed gratitude to Legislature and Gov. Ron DeSantis for 2022 state funding that will help the Promise Fund double its patient navigation network and serve more women in accessing critical breast and cervical cancer screenings and treatment.
Brinker also recognized Amy Young, Promise Fund Board Member and Managing Partner at Ballard Partners, with the inaugural Amy Young Leadership in Advocacy for Women's Health Award, for her outstanding advocacy efforts on behalf of improving health outcomes for underserved women in Florida.
Sen. Gayle Harrell and Rep. Linda Chaney spoke during the program. Other legislators in attendance included: Sens. Lori Berman, Jason Brodeur, Tina Polsky, and Corey Simon, Reps. Randy Fine, Fred Hawkins, Bob Rommel, Jason Shoaf, Kelly Skidmore, and Cyndi Stevenson.
— SITUATIONAL AWARENESS —
Tweet, tweet:
I could win a free book.
Signed, no less. pic.twitter.com/nMecCSQksu

— Jim Rosica (@JimRosicaFL) February 16, 2023
Tweet, tweet:
Good conversation with some great conservative warriors in SWFL last night! Thank you @BrendonLeslie and the team at @FLVoiceNews for joining us to highlight all they do. No one works harder than than the Florida GOP grassroots! 🇺🇸 pic.twitter.com/HU7zuWXb5I

— Wilton Simpson (@WiltonSimpson) February 16, 2023
—@McGruffatNPC: 6 in 10 confiscated fake pills contain a deadly dose of fentanyl … they are made to look like common pain prescription drugs. They are far from real. They are fake and could be deadly.
Tweet, tweet:
Great night at the 33rd Annual Chipola Quail Calcutta. This event raised $35k for @ChipolaCollege Foundation.#TeamGunster was a proud sponsor for this wonderful cause. @jaytrumbull @ShaneAbbottFL @AlinaGarcia @BernyJacques & many other legislators came to show support pic.twitter.com/9OONa0Tymf

— GunsterLobbyist (@GunsterLobbyist) February 16, 2023
— DAYS UNTIL —
2023 Florida Chamber Legislative Fly-In — 4; 'Snowfall' final season premieres on FX — 5; city of Tampa Municipal Election early voting begins — 10; DeSantis' 'The Courage to Be Free: Florida's Blueprint for America's Revival' released — 11; 'The Mandalorian' returns — 12; 'Creed III' premieres — 14; The Oscars — 15; Tampa Municipal Election — 18; 2023 Legislative Session convenes — 18; Florida TaxWatch's State of the Taxpayer Dinner — 25; Premiere date for Season 3 of 'Ted Lasso' — 26; World Baseball Classic finals begin in Miami — 28; Annual Red Dog Blue fundraiser — 29; 'John Wick: Chapter 4′ premieres — 32; 'Succession' Season 4 begins — 39; MLB Opening Day 2023 — 41; Tron Lightcycle/Run debuts in Walt Disney World — 46; Suits for Session — 47; 'Air' starring Ben Affleck and Matt Damon premieres — 48; Taylor Swift 'Eras' Tour in Tampa — 58; final performance of 'Phantom of the Opera' on Broadway — 58; American Association of Political Consultants Pollies '23 conference begins — 60; 2023 Session Sine Die — 77; 'Guardians of the Galaxy Vol. 3' premieres — 77; Florida Chamber 2023 Leadership Conference on Safety, Health & Sustainability — 81; Florida TaxWatch's Spring Meeting — 89; 'Fast X' premieres — 90; Florida Chamber 2023 Florida Prosperity & Economic Opportunity Solution Summit — 98; 'Spider-Man: Across the Spider-Verse' premieres — 105; 'The Flash' premieres — 119; Florida Chamber 2023 Florida Learners to Earners Workforce Solution Summit — 130; 'Indiana Jones and the Dial of Destiny' premieres — 132; 'Mission Impossible: Dead Reckoning — Part One' premieres — 147; Florida Chamber 37th Annual Environmental Permitting Summer School — 154; Christopher Nolan's 'Oppenheimer' premieres — 156; 'Captain Marvel 2′ premieres — 162; 2023 Florida Chamber Annual Meeting & Future of Florida Forum — 248; 'Dune: Part Two' premieres — 260; South Carolina Democratic Primary — 341; New Hampshire and Nevada Democratic Primaries — 355; Georgia Democratic Primary — 362; Michigan Democratic Primary — 375; 'Spider-Man: Across the Spider-Verse' Part 2 premieres — 407; 'Kingdom of the Planet of the Apes' premieres — 462; Opening Ceremony of the 2024 Olympic Games — 525; 'Thunderbolts' premieres — 525; 'Blade' reboot premieres — 567; 'Deadpool 3' premieres — 630; 'Fantastic Four' reboot premieres — 708; 'Avengers: The Kang Dynasty' premieres — 805; 'Avengers: Secret Wars' premieres — 994.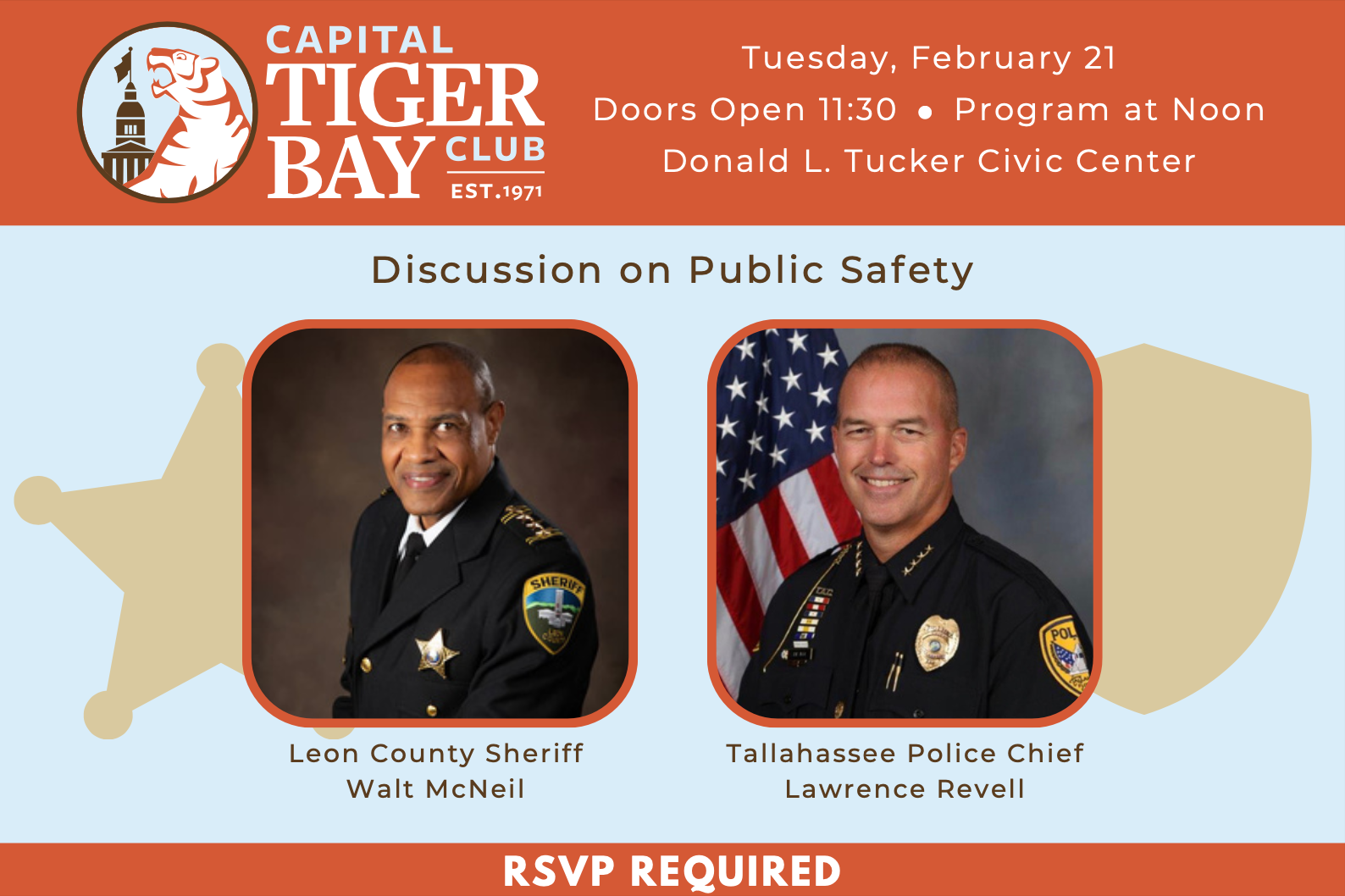 — TOP STORY —
DeSantis has done the unthinkable — getting the Gators and Seminoles in the same room, with a smile on all their faces.
What brought this moment of joy and unity? A bill-signing ceremony for HB 7B, repealing the state's name, image and likeness (NIL) laws the Legislature passed during last week's Special Session.
Sponsored by Rep. Chip LaMarca, the repeal brings the state in line with NCAA rules governing NIL deals, which allow student-athletes to earn money for endorsements and other deals without jeopardizing their eligibility to play.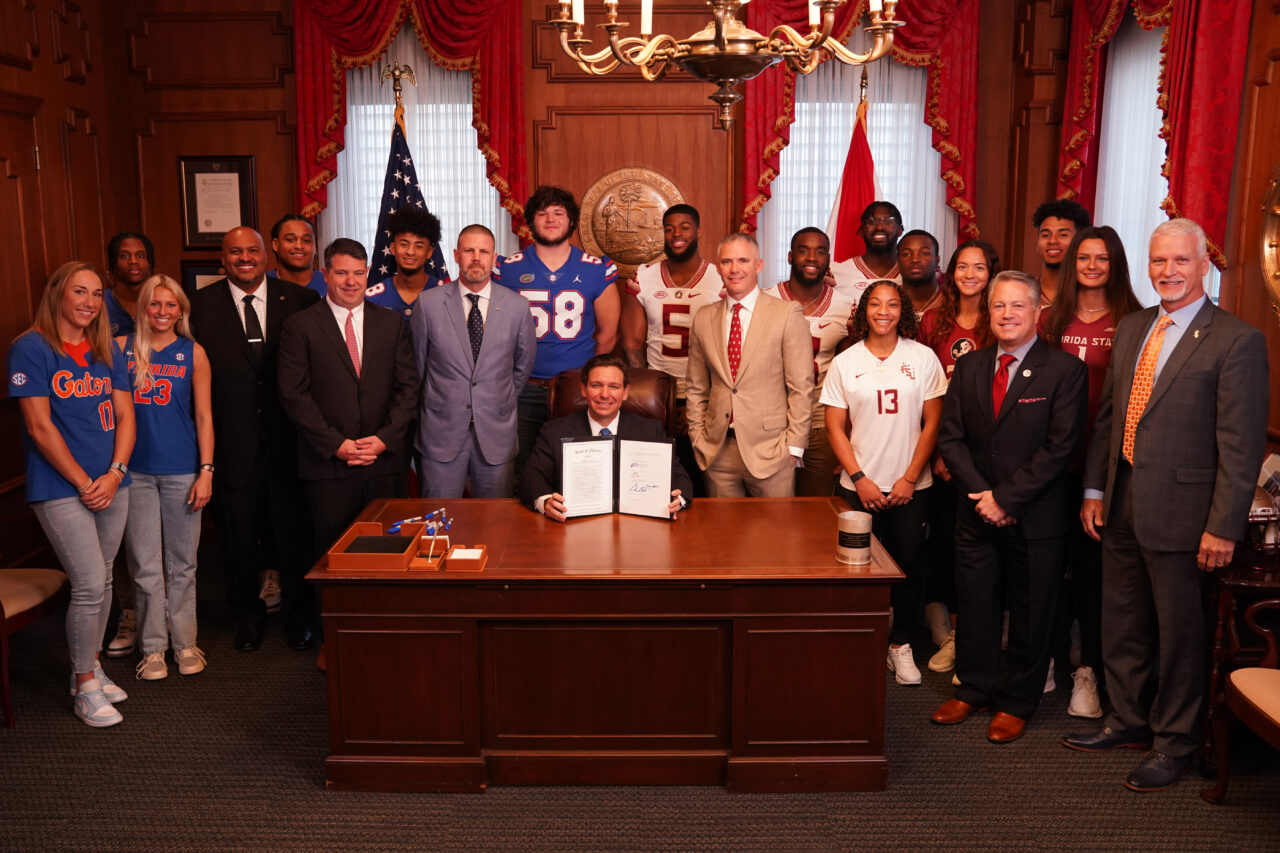 The law aims to level the playing field for Florida schools on the recruiting trail. In 2020, Florida pre-empted the NCAA and passed its own NIL bill — also sponsored by LaMarca — that authorized the practice but prohibited universities from directly facilitating NIL deals.
Schools are still prohibited from directly playing players but no longer need to beat around the bush when discussing NIL opportunities. Universities and Florida sports fans alike say the prior framework put them at a disadvantage against other schools, many of them conference rivals, competing for blue-chip recruits.
The law also requires student-athletes to take two financial literacy, life skills and entrepreneurship workshops before graduation. The requirement is intended to inform athletes of the responsibilities and nuances of NIL deals.
"In 2020, we took a common-sense approach to ensure that student-athletes could control their name, image and likeness and be paid fairly for it," DeSantis said. "Now that the NCAA has taken necessary steps to ensure fairness for student-athletes, we can focus on making sure that those athletes are supported and protected under the law."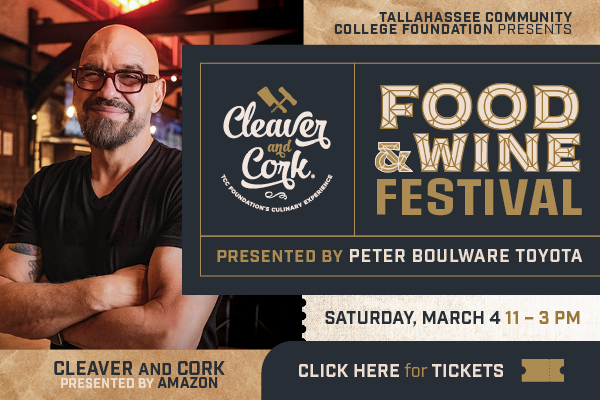 — DESANTISY LAND —
"DeSantis coming to speak to Chicago FOP Monday in Elmhurst" via Rick Pearson and Jeremy Gorner of the Chicago Tribune — DeSantis, exploring a bid for the 2024 Republican presidential nomination, is scheduled to speak at an invite-only event Monday in Elmhurst to members of Chicago's Fraternal Order of Police and potentially deliver some rhetorical political payback to Democratic Gov. J.B. Pritzker. The Presidents Day visit to a so-far undisclosed location in the Chicago area would represent an escalation of the feud between DeSantis and Pritzker, who has been the focus of some speculation as a potential 2024 Democratic presidential candidate if President Joe Biden does not seek to be nominated for a second term.
"DeSantis' Disney dispute, one year later" via Declan Garvey, Esther Eaton and Mary Trimble of The Dispatch — Kathleen Passidomo. Ben Albritton. Paul Renner. Michael Grant. You might not recognize these names, but the 160 Senators and Representatives who meet in Tallahassee are about to become some of the most closely watched state lawmakers in the country. With DeSantis inching closer and closer to throwing his hat in the ring for the GOP presidential nomination later this year, it's becoming increasingly clear he plans to use the state's upcoming Legislative Session — and Republicans' supermajorities in both chambers — to lay the groundwork for a national campaign. On the docket so far? Permitless concealed carry, tort reform, and possibly tighter abortion restrictions.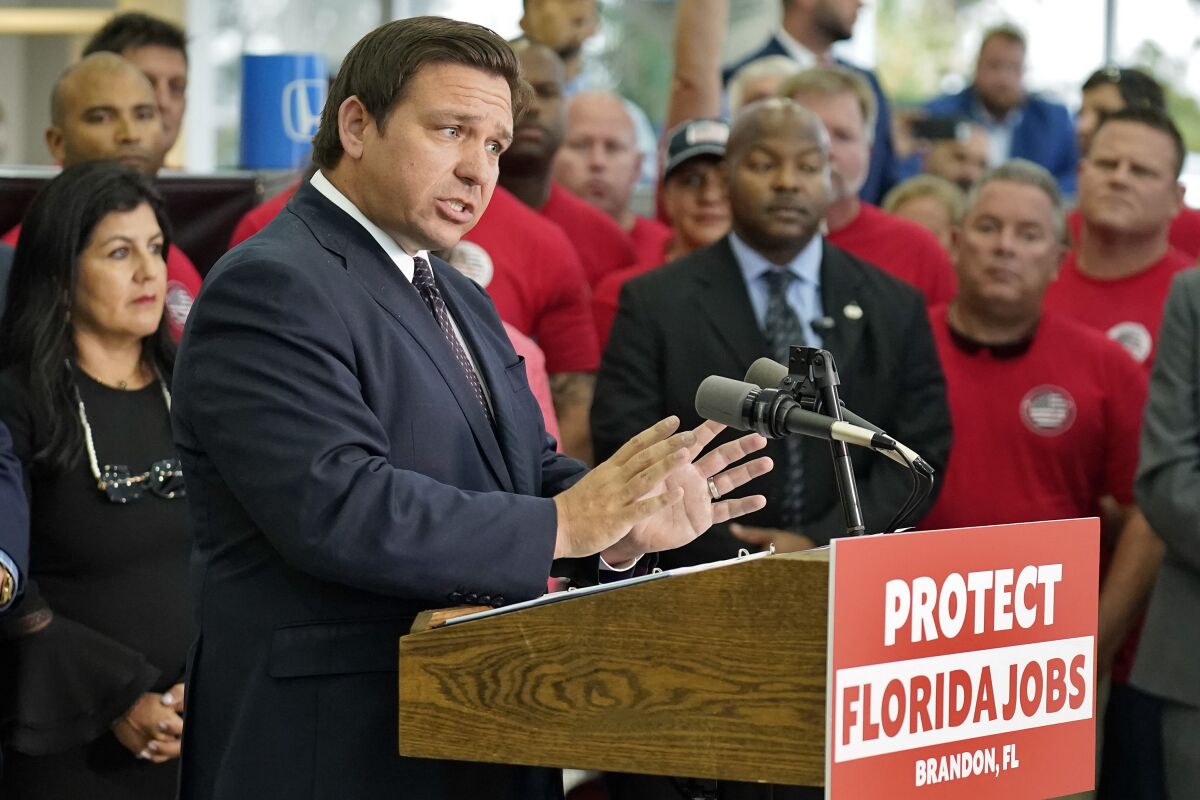 "The DeSantis constitution" via Tina Nguyen of Puck — Despite all the agita over DeSantis, an intriguing, and possibly revelatory, article about the Governor flew mostly under the radar last month. According to the Tampa Bay Times, a little-known Idaho political group had run a radio ad featuring DeSantis declaring his support for invoking Article V of the U.S. Constitution, which allows for amendments to America's foundational legal document, to impose term limits on Congress. "Florida's Legislature was the first state in the nation to pass a resolution calling for an Article V term limits convention," DeSantis says in an undated audio recording that was also uploaded to the U.S. Term Limits website, one of the groups backing the movement.
"The contradictions of DeSantis" via Ronald Brownstein of The Atlantic — DeSantis hasn't officially decided whether he'll seek the 2024 GOP presidential nomination. But already the contradictions are sharpening between his prospective General Election strengths and his emerging strategy to win the Republican primaries. Many of DeSantis' boosters are drawn to him as a potential Republican nominee because they believe that his record as the chief executive of an economically thriving state would position him to win back some of the college-educated suburban voters who have stampeded away from the GOP since 2016.
"College Board scrubs website to cover up deceptions about AP African American Studies course" via Judd Legum of Popular Information — The College Board, the organization that produces Advanced Placement (AP) courses for high school students, recently deleted a statement defending its revisions to the new AP African American Studies course from its website. The statement, which was posted to the College Board website to combat a flurry of criticism, contained numerous false and misleading statements. The College Board has subsequently changed its narrative but is still defending the revisions, which appear to be politically motivated. On Feb. 1, the College Board released a revised version of the AP African American Studies course. The new curriculum excised lessons on Black queer studies, Black feminism, mass incarceration, reparations, and the Black Lives Matter movement.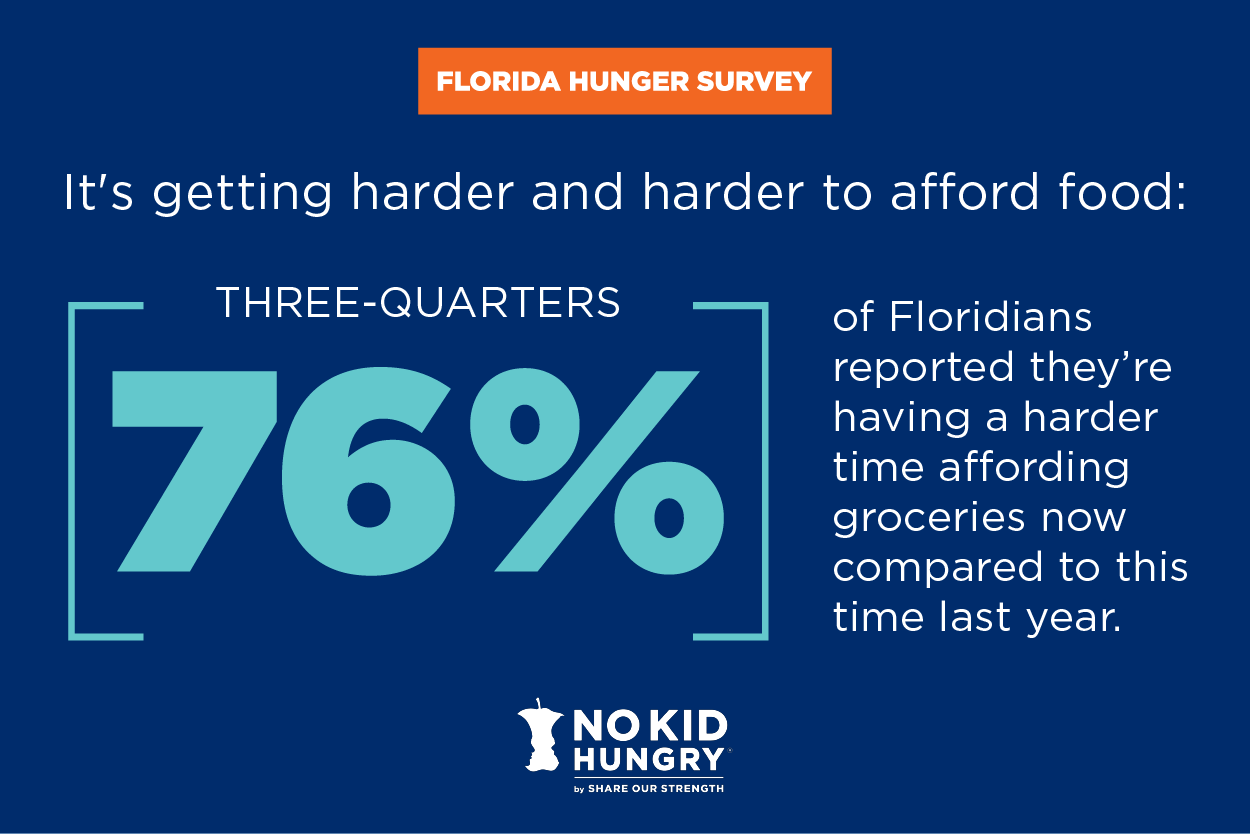 — LEGISLATIVE —
"Legislature proposes giving DeSantis control of state's high school athletics board" via Lawrence Mower of the Miami Herald — A week after Florida's high school sports association decided against requiring students to report their menstrual cycles, state lawmakers moved to give DeSantis control over the board. A House committee advanced a bill that would put the Governor in charge of appointing all the members of the governing board of the Florida High School Athletic Association, a private nonprofit organization that oversees sports for grades 6 through 12 in public schools and other schools that choose to join or participate. Lawmakers' debate over House Bill 225 didn't include the association's decision last week to remove questions about students' menstrual histories from forms that must be signed by a physician for students to play high school sports.
"Lauren Book files 'Death With Dignity Act' allowing terminally ill people to self-euthanize" via Jesse Scheckner of Florida Politics — Book filed the "Death With Dignity Act," which would allow Florida residents with terminal conditions to request and receive medication to end their lives in a humane and dignified manner. "(E)very competent adult has the fundamental right of self-determination regarding decisions pertaining to his or her own health and recognizes that for some faced with a terminal condition, prolonging life may result in a painful or burdensome existence," the bill says. The bill comes less than a month after 76-year-old Ellen Gilland shot and killed her terminally ill husband in a Daytona Beach hospital bed. Gilland now faces first-degree murder charges. Gilland said she and her husband planned the shooting to end his suffering. Last week, the 7th Judicial Circuit Court denied her bond.
"Lawmaker meetings, other public spaces stay gun-free under permitless carry bill" via Skyler Swisher of the Orlando Sentinel — State lawmakers are considering letting Floridians carry concealed guns in public without a permit, but not at their meetings. That is by no means the only place where guns are restricted under the permitless carry bill moving through the Legislature. Florida's list of gun-free zones also includes courthouses, police stations, jails, polling places, bars, colleges and universities, airports, career centers and meetings of the governing body of a county, public school district, city or special district. The legislation retains those restrictions and also continues to allow businesses, such as Disney World and Universal Studios, to prohibit firearms on their property.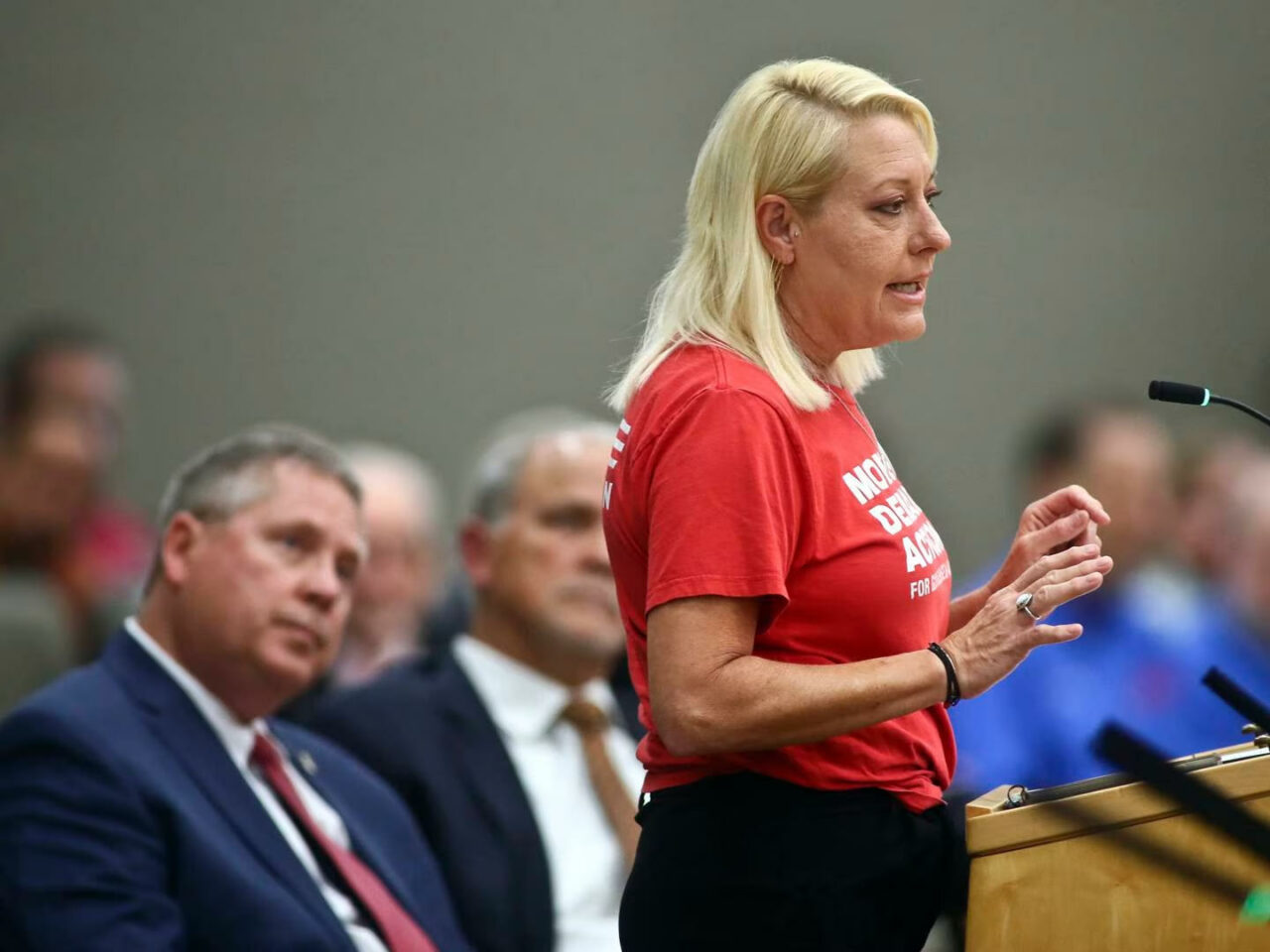 "Florida House Republicans won't rule out new abortion bill this Legislative Session" via Forrest Saunders of WPTV — With a little more than two weeks before this year's lawmaking Session begins in Florida, there is still no abortion bill on the books but don't rule it out. House Speaker Renner, said Thursday that Republicans are "working toward it." Since before the midterm elections, there has been speculation the Legislature's GOP majority, now supermajority, would offer a 12-week or even six-week ban. DeSantis has also said he'd support "great life legislation" without offering specifics.
— MORE LEGISLATIVE —
"Bevy of attack ads target Charlie Stone as HD 24 Primary nears" via Jacob Ogles of Florida Politics — Numerous mail pieces hitting former Rep. Stone have landed in Ocala area mailboxes. That includes a mailer that targets transgender Floridians and says they have sway over the ex-lawmaker. With a March 7 GOP Primary approaching in a Special Election for the House District 24 seat, knives appear to be sharpening for Stone. As for Stone, he largely dismissed the ads. "We will continue to run a positive campaign and win," he told Florida Politics. One mailer included images of several transgender women, to paint Stone as too supportive of the minority group. Showing his photograph under a mock school crossing sign that reads "Indoctrination Ahead," the mailer says Stone "Caved to the Radical LGBTQ Agenda."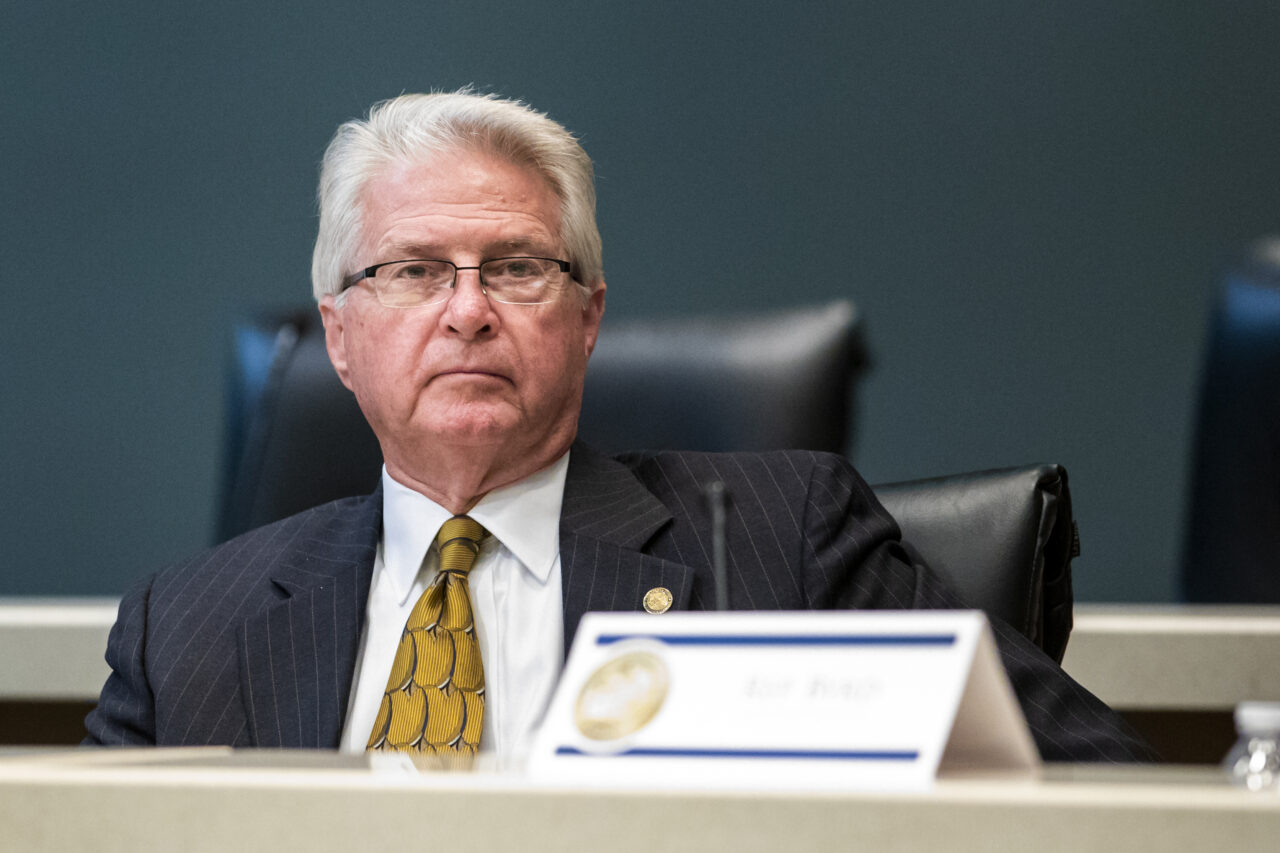 "Water quality spending in DeSantis' budget again questioned" via Wes Wolfe of Florida Politics — Not for the first time, a legislator asked about numbers in DeSantis' budget for environmental agencies being too low to address the problem. Department of Environmental Protection Secretary Shawn Hamilton and Governor's Environmental Policy Coordinator Kim Cramer presented the Governor's budget again, this time for the Senate Appropriations Committee on Agriculture, Environment and General Government. "On slide five, the targeted water quality improvements, $370 million," said Orlando Democratic Sen. Linda Stewart, "and you had mentioned the Indian River Lagoon, which I think is about $100 million. Is that just a down payment?"
"Addiction expert urges House members to address technology addiction among school children" via Issac Morgan of Florida Politics — An addiction expert and author who has made multiple television appearances is warning House members about the detrimental effects of social media, technology and mobile devices on children and adolescents in schools across the country. Dr. Nicholas Kardaras told lawmakers on the House's Education and Employment Committee that Big Tech companies and overall screen usage on mobile phones have played a role in technology addiction among students.
"Resilient Florida hits $1B in spending since 2021 inception" via Wes Wolfe of Florida Politics — Government programs sometimes end up like a dragon guarding its horde of gold, but that hasn't been the case for Resilient Florida. It's only a couple of years old, but the state's program to buttress infrastructure to handle strong storms and the effects of climate change is sending out money across the state to deal with these issues that can't wait. "You know, you don't want to bury the lead to your story," the Department of Environmental Protection's (DEP) Alex Reed told the House Agriculture and Natural Resources Appropriations Subcommittee this week.
"Lobbying compensation: Capital City Consulting neared $20M in 2022" via Drew Wilson of Florida Politics — Capital City Consulting had a big 2022. The firm founded by Nick Iarossi and Ron LaFace announced a major expansion in the South Florida market and multiple splash hires. It also saw double-digit revenue growth. According to recently filed compensation reports, CCC earned an estimated $19.8 million last year lobbying on behalf of more than 250 clients. That represents a $2.7 million — about 16% — increase from the firm's total rake in 2021. Median estimates indicate the firm pulled down $10.65 million lobbying the legislature and an additional $9.15 million lobbying the executive branch. A top end estimate shows CCC could have earned as much as $27.5 million — $14.3 million in the Legislature and $13.4 million in the executive branch.
— LEG. SKED. —
— The Joint Revenue Estimating Impact Conference begins: 9 a.m., Room 117, Knott Building.
— the Joint Education Estimating Conference begins to discuss student financial aid: 2 p.m., Room 117, Knott Building.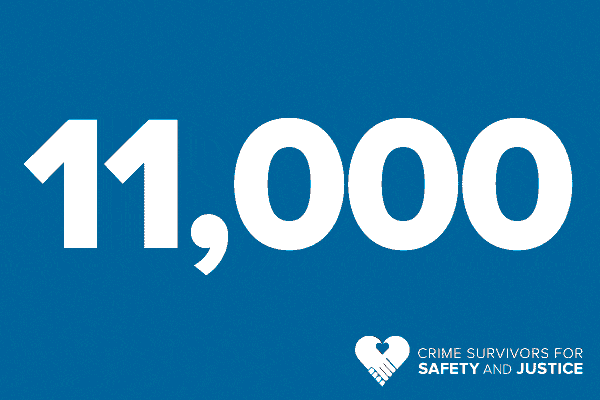 — CAP REAX —
Jimmy Patronis praises 'Digital Bill of Rights' — Chief Financial Officer Patronis lauded the Governor's proposed legislation targeting Big Tech companies and banning TikTok on school and university networks. "For years, Big Tech firms from Silicon Valley have manipulated the internet to brainwash Americans and leverage our data to cash in while leaving the consumer in the dark. Americans are starting to realize that apps like TikTok are nothing more than digital fentanyl, they rot our kids brains and rob them of normal healthy social development," he said. "With ties to the CCP, TikTok is also a major security risk and it has no place in our schools, on our college campuses, or in our state government buildings. Your digital identity is extremely important, and I applaud Gov. DeSantis for standing up against Big Tech and giving Floridians the tools needed to protect themselves and our children, once and for all."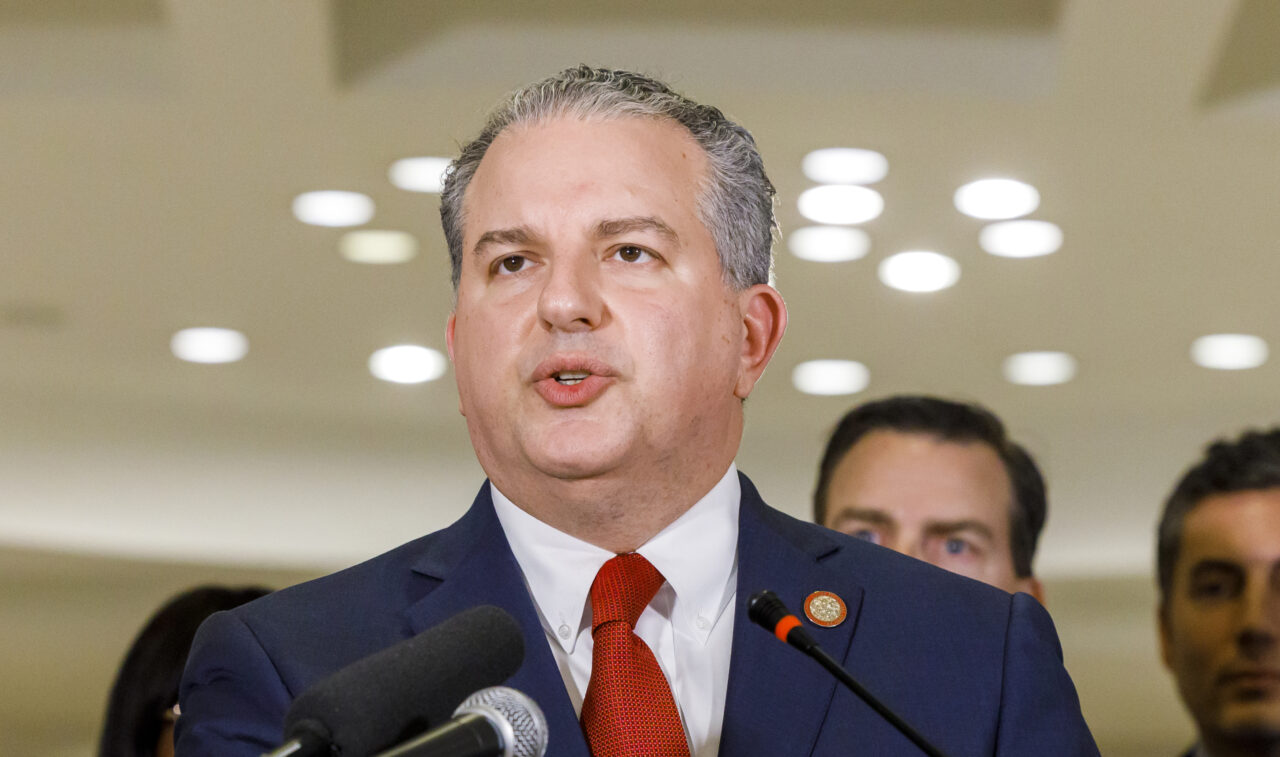 Voting rights group slams election crimes bill — All Voting is Local, which advocates against policies it believes make it harder for people to blasted a bill signed by the Governor that gives the statewide prosecutor authority over election crimes cases. "Giving the statewide prosecutor more power to prosecute voters is the latest attack on Florida's elections by Gov. DeSantis. The expansion of the Office of Election Crimes and Security is ultimately meant to intimidate and silence voters," said All Voting is Local Florida State Director Brad Ashwell. "This is a clear power grab meant to take these cases away from impartial State Attorneys and give them to a subservient prosecutor. Voting is not a crime. Those who seek to criminalize it are actively subverting our democracy."
Defense attorneys say judges need diversity training — The Florida Association of Criminal Defense Lawyers is criticizing a recent Florida Supreme Court decision that eliminated a requirement that judges attend a daylong diversity and fairness training. The group said judicial fairness hinges on judges being "consistently and intentionally educated about diversity, fairness, and inclusion. This must include not only implicit bias training but also instruction on historical factors that cause such implicit bias. This impacts everything from the way litigants are treated in the courtroom to the punishment they receive." The group added that statistics show implicit bias is leading to harsher treatment of minorities in the criminal justice system "from arrest to sentencing."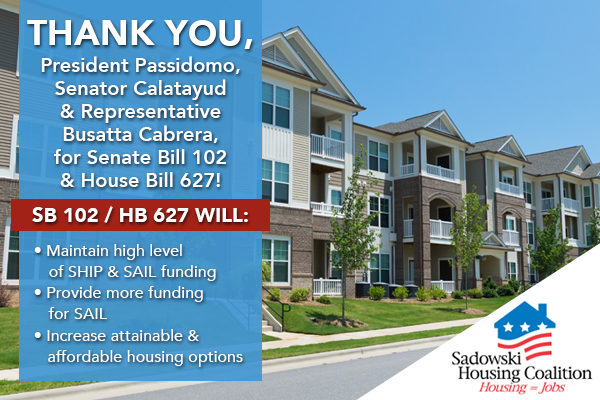 — STATEWIDE —
"Ashley Moody unleashes McGruff the Crime Dog in fentanyl fight" via A.G. Gancarski of Florida Politics — Florida's Top Cop is teaming up with America's most famous Crime Dog to take a bite out of the fentanyl epidemic. Attorney General Moody appeared Thursday with McGruff the Crime Dog in her latest attempt to call attention to the drug plaguing communities in Florida and throughout the United States. The goal is "to reach Florida communities" and to "bring back some of the important crime prevention messages from McGruff." Moody noted that "counterfeit products" work to "benefit illicit transnational criminal organizations and cartels," with "fake pills sold on social media" that "contain fentanyl."
"In DeSantis' Florida, Black residents sicker, poorer, less educated. It's getting worse." via Wayne Washington of The Palm Beach Post — Black History Month is a time when people in Florida and across the nation take stock of the accomplishments and contributions of Black Americans. But on a broad range of issues, Black Floridians still lag behind White Floridians, and in many areas, the gap has grown in recent years. State Sen. Bobby Powell, former Chair of the state's Black Legislative Caucus, said the administration of DeSantis is more interested in scoring political points at Black people's expense than working to improve their lives. "Right now, we're under a regime that works to attack the idea of diversity and inclusion," Powell said. "People are jumping on that bandwagon. We've got gaps now that I think will grow even larger."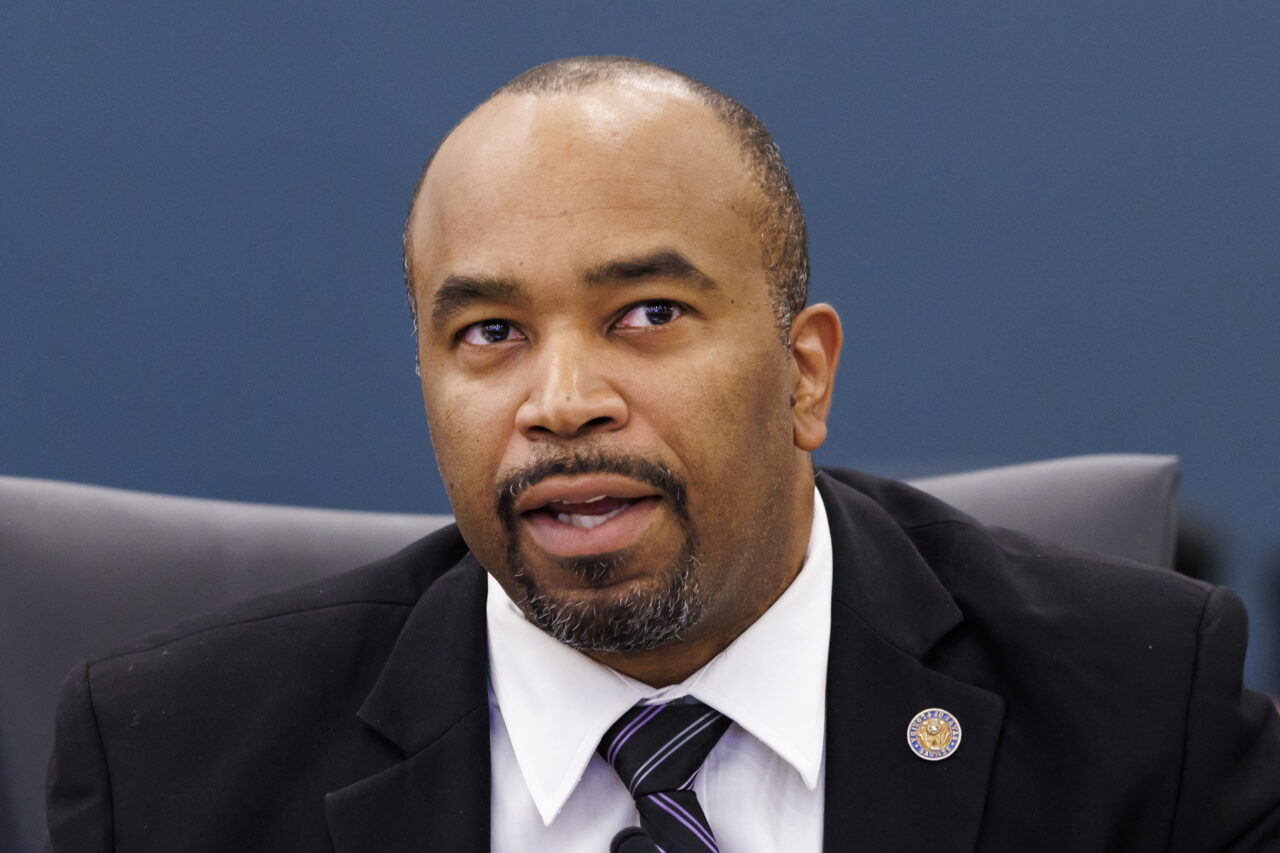 "Judge tosses challenge to Parental Rights in Education law, derided by critics as 'Don't Say Gay'" via Gray Rohrer of Florida Politics — Saying the challengers didn't have standing to bring the case, a federal judge threw out a lawsuit seeking to block Florida's law banning the teaching of sexual orientation and gender identity in K-3 grades. U.S. Judge Wendy Berger of Orlando previously dismissed the suit last year when it was brought by a group of students, parents and teachers, saying it didn't include complaints of imminent harm caused by the law's enforcement, but allowed the suit to be refiled. But the latest version, filed in October, had similar issues, U.S. Judge Allen Winsor ruled.
"Seven members of Congress endorse Christian Ziegler for Florida GOP Chair" via Jacob Ogles of Florida Politics — Seven members of Florida's congressional delegation have made their choice on who should lead the state GOP. U.S. Reps. Vern Buchanan, Kat Cammack, Byron Donalds, Anna Paulina Luna, Cory Mills, Greg Steube and Michael Waltz are all endorsing Ziegler's bid for Republican Party of Florida State Chair. "Florida's Congressional Delegation is the best in the nation," Ziegler said in a statement.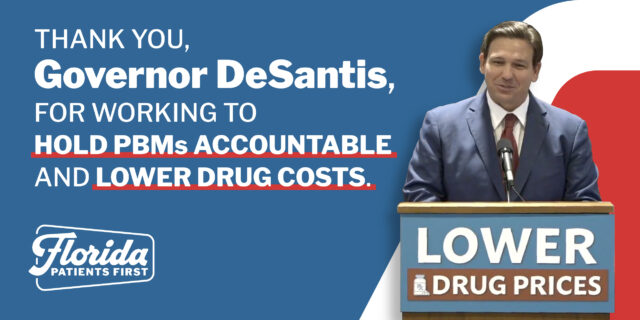 — D.C. MATTERS —
"Joe Biden's empathy shapes policy, but some voters don't feel it" via Josh Boak of The Associated Press — Sitting aboard Air Force One last year, President Biden was scanning the newspaper and spotted a ghostly photo of a child's swing set engulfed in raw sewage. He didn't just sigh or shake his head. Upon landing back in Washington, he ordered longtime aide Steve Ricchetti to phone the White House infrastructure coordinator. By August, Lowndes County, Alabama, had a $10 million grant to fix the problem with money from the 2021 infrastructure law. But here's the rub for Biden: A majority of voters in Alabama and across the U.S. don't believe he cares about people like them.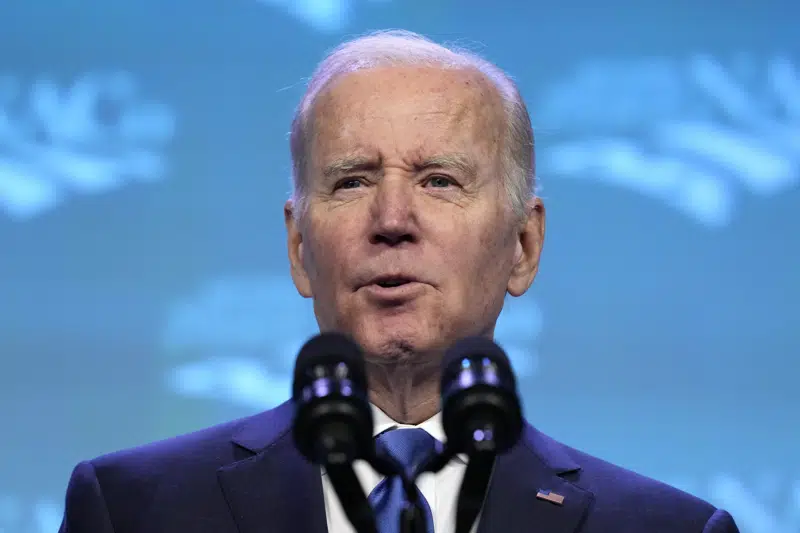 "Donald Trump warns Rick Scott on Social Security, Medicare: 'THERE WILL BE NO CUTS'" via Alexander Bolton of The Hill — Trump warned Sen. Scott on Wednesday to "fight for Social Security and Medicare" and panned the Club for Growth's endorsement of the Florida Senator's re-election bid as "the kiss of death." Trump endorsed Scott's challenge against Senate Republican Leader Mitch McConnell in November but lashed out against his ally after the Club for Growth, a powerful conservative advocacy group, endorsed Scott earlier this week and defended him from what it called McConnell's "false" attacks.
"Biden pledges more clarity on approach to unidentified aerial objects" via Caroline Coudriet of Roll Call — Biden defended his decision to shoot down a Chinese surveillance balloon but promised on Thursday "sharper rules" for handling unidentified aerial objects. The military is still working to recover the wreckage from three objects shot down in U.S. and Canadian airspace last weekend. Biden said the intelligence community believes they are likely tied to private companies or scientific research and are unrelated to the Chinese balloon that crossed the country earlier this month and was downed off the coast of South Carolina, where salvage efforts remain underway. "We don't have any evidence that there has been a sudden increase in the number of objects in the sky," Biden said. "We're now just seeing more of them, partially because of the steps we've taken."
"Supreme Court cancels arguments in Title 42 immigration case" via Adam Liptak of The New York Times — The Supreme Court on Thursday canceled arguments in a challenge to ending a pandemic-era immigration measure, a step that suggested it may dismiss the case based on the Biden administration's announcement that the health emergency would end in May. The justices had been scheduled to hear arguments over the measure, known as Title 42, on March 1. A terse entry on the court's docket announced that the case had been removed from the calendar and gave no further explanation. The development followed a brief filed last week by Solicitor General Elizabeth B. Prelogar, a lawyer for the administration, saying the case would soon be moot.
"Defending plan to re-evaluate Social Security, Scott fuels GOP feud" via Carl Hulse of The New York Times — As the 2022 midterm election campaign took shape, Sen. Scott ordered a favorite book distributed to staffers at the National Republican Senatorial Committee as he took charge of the operation. It was "How to Win Friends and Influence People." "I'll bet I have given out 7,000 or 8,000 copies," said Scott, a devoted fan of the classic self-improvement book. "I go back and read it every two or three years because it makes you just think about how to work with people." Whatever Scott gleaned over the years from its author, it has not worked on Mitch McConnell and some of his other colleagues.
"Greg Steube gives first public talk after fall from roof, ICU visit in Sarasota" via Robyn Murrell of the Miami Herald — U.S. Rep. Steube walked in on crutches to a news conference Thursday to thank the medical staff at Sarasota Memorial Hospital, his first public appearance since falling 25 feet off a ladder at his home in Sarasota last month. Steube said he fell while cleaning up debris from Hurricane Ian on his roof in Sarasota on Jan. 18. The congressman spent three nights in the hospital, including one in the intensive care unit, and was diagnosed with a fractured pelvis, a punctured lung and several torn ligaments in his neck. "It was a blessing that the Amazon driver was there to witness everything," Steube said. "I was cutting the limb with a chain saw it fell, hitting the extension ladder and knocking me up into the air, probably more than 25 feet, and I fell straight to the ground."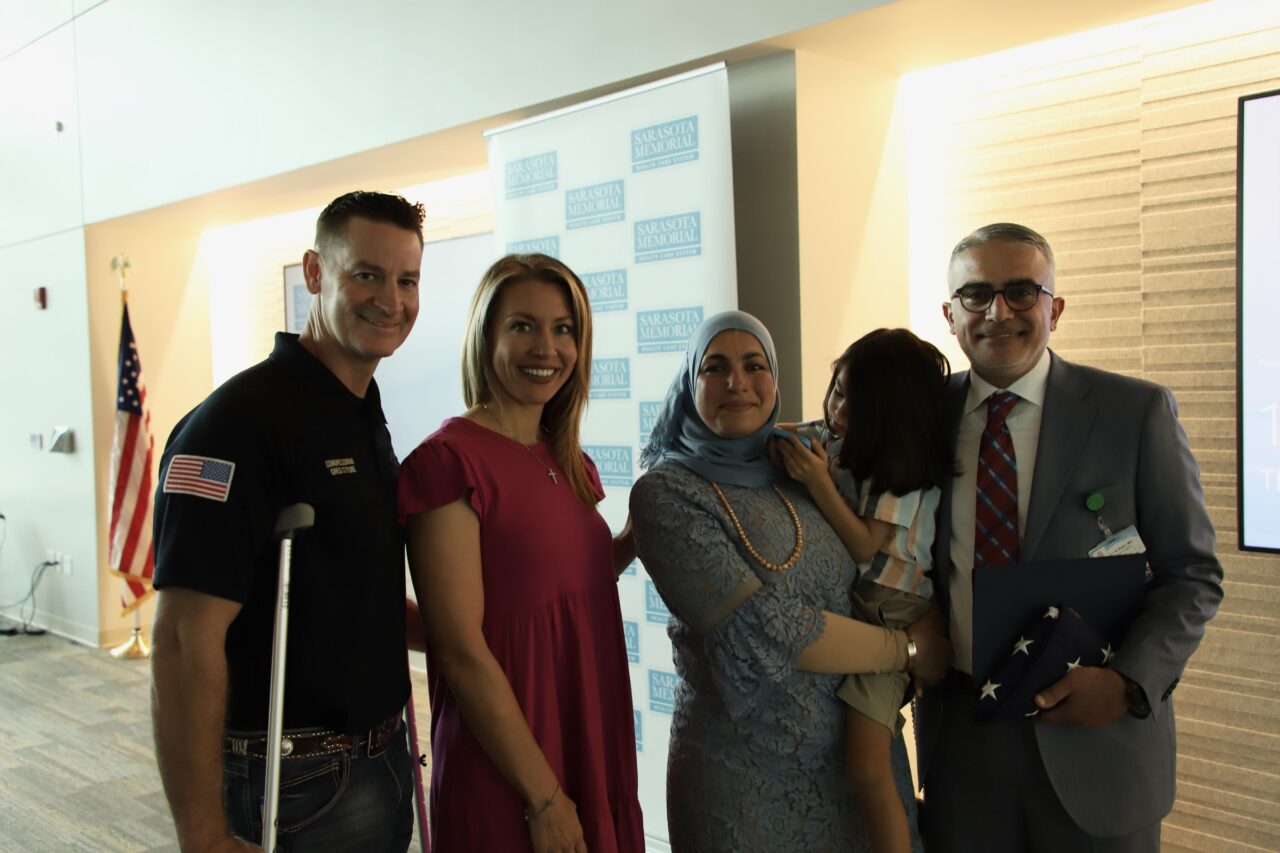 "Mario Díaz-Balart, Jared Moskowitz refile Parkland-inspired EAGLES Act to prevent targeted school violence" via Jesse Scheckner of Florida Politics — U.S. Reps. Díaz-Balart and Moskowitz are making a bipartisan run at passing legislation to better protect schools from school shootings. On Wednesday, the two South Florida lawmakers refiled the EAGLES Act, which would reauthorize and expand the U.S. Secret Service National Threat Assessment Center (NTAC) to conduct additional research and training to prevent targeted violence. Sens. Rubio, Scott, Catherine Cortez-Masto, Susan Collins, Chuck Grassley, Angus King and Joe Manchin are carrying a companion measure.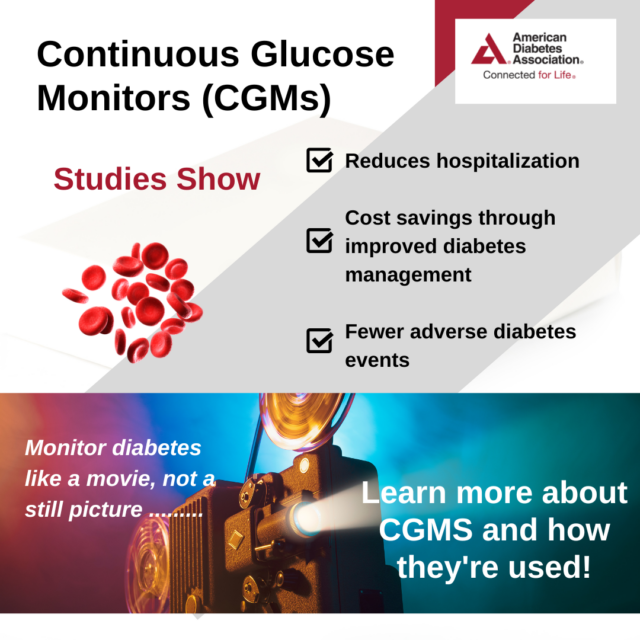 — EPILOGUE TRUMP —
"For the first time, Trump has a record as he faces Primary voters" via Philip Bump of The Washington Post — Trump's 2016 Primary campaign was relatively breezy. He was a long shot out of the gates, unencumbered by expectations (beyond his own) or any commitment to policy positions beyond what conservative media outlets were hyperventilating about in the moment. For the first time in eight years, Trump is forced to prostrate himself before his party, seeking its approval. And for the first time, his actions and comments can't simply be brushed off as the temporary whims of an apolitical businessman. He is not a blank slate onto which Republicans can project any sort of candidate they want.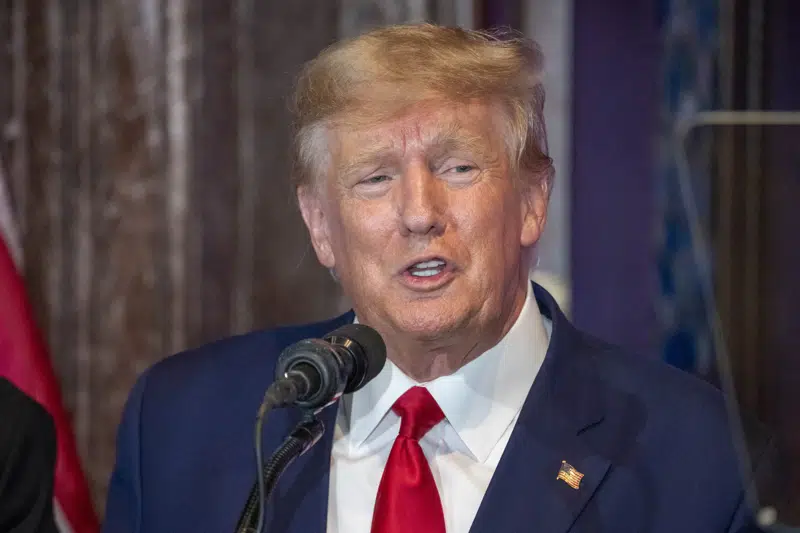 "Trump Georgia grand jury presses to seek indictments, cites perjury" via Zoe Tillman, Erik Larson and David Voreacos of Bloomberg — A Georgia grand jury investigating 2020 election interference by Trump and allies said they believe one or more witnesses committed perjury and found no "widespread fraud" that would have overturned Biden's win in the state.
"FEC records show Occupy Democrats gave $80K to a Trump-backed Republican Congressman (they didn't)" via Jesse Scheckner of Florida Politics — Somewhere, somehow, a mistake was made, making it looks like the progressive media outlet Occupy Democrats gave more than $80,000 to a Trump-backed Republican Congressman from Michigan. Federal Election Commission (FEC) records show Occupy Democrats' hybrid PAC, Occupy Democrats Election Fund, gave $82,200 to a political committee backing U.S. Rep. John James of Detroit between Aug. 9, 2021, and Dec. 1, 2022. The funds are shown as going to James in monthly installments, first through back-to-back payments of $3,600 in August and September 2021, before increasing to $5,000 per month.
"Proud Boys seek to subpoena Trump to testify at Jan. 6 sedition trial" via Alan Feuer of the Tampa Bay Times — In a long shot move, lawyers for five members of the Proud Boys facing sedition charges in connection with the Jan. 6, 2021, attack on the Capitol are seeking to issue a subpoena demanding that Trump appear as a witness at their trial. The lawyers are hoping to elicit testimony from Trump that could persuade the jury that he, rather than their clients, instigated the crowd that stormed the Capitol on Jan. 6. It remains unclear whether Judge Timothy J. Kelly, who is overseeing the case, will allow the subpoena.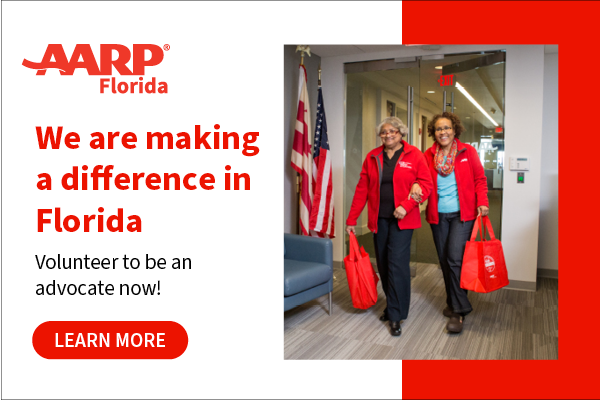 — 2024 —
"Biden remains 'healthy, vigorous 80-year-old,' White House doctor says after physical exam" via Maureen Groppe and Joey Garrison of USA Today — Biden remains a "healthy, vigorous 80-year-old male who is fit to successfully execute the duties of the presidency," the White House physician said Thursday after the President received his first physical exam in a year and a half. One small lesion, however, was removed from the President's chest during the examination and will be sent for a traditional biopsy, Biden's physician, Kevin O'Connor, said in a letter that otherwise mostly reflected his last medical checkup from November 2021. Biden's routine physical has taken on extra scrutiny as the octogenarian is widely expected to announce a re-election bid in the coming weeks or months.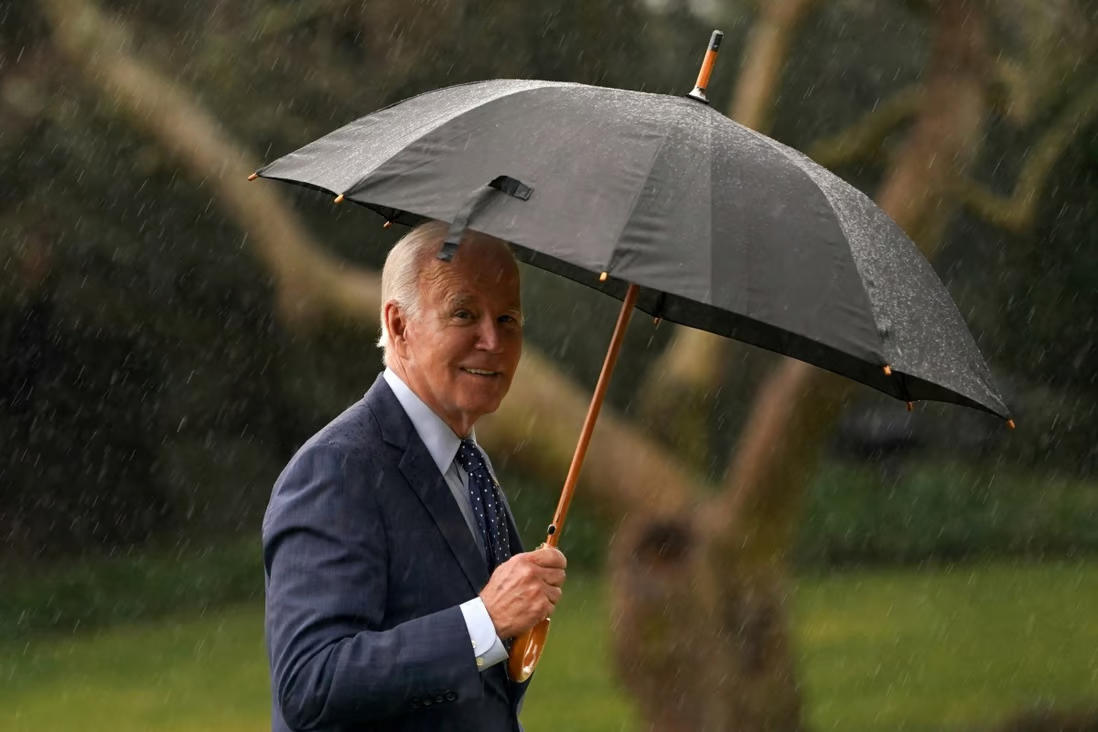 "Scott says running for Senate in a Presidential Election year is a 'minus'" via A.G. Gancarski of Florida Politics — U.S. Sen. Scott has won three statewide elections so far, but his re-election campaign will coincide with a Presidential Election, a first for the Senator. He's not looking forward to that convergence. "I think it's a minus," he told the national conservative host. "I think that if you look at '10, '14, '18, my two Governor's races, (my) Senate race, I was the top of the ticket. So all of us will be subject to whatever our presidential candidates are doing." Asked what he wanted in a nominee, Scott again avoided any specific endorsement, saying that he wanted "competence."
—"Scott says Biden isn't 'healthy' or 'competent'" via A.G. Gancarski of Florida Politics
"Nikki Haley said Biden and Kamala Harris think America is racist, but they've said the opposite" via Tal Axelrod of ABC News — Haley, a former South Carolina Governor and new GOP presidential candidate, this week accused Biden and Vice President Harris of thinking America is racist, echoing past attack lines that Biden and Harris have dismissed. "Every day we're told America is flawed, rotten and full of hate. Joe and Kamala even say America is racist. Nothing could be further from the truth," Haley, whose parents emigrated from India, said during her campaign launch speech on Wednesday. "The American people know better. My immigrant parents know better. And take it from me, the first minority female governor in history, America is not a racist country."
"Trump has slight lead over DeSantis in GOP Primary, poll finds; Americans mixed on reasons behind classified document discoveries" via Quinnipiac University — Given a list of 14 names of Republicans who either have said they are running for President in 2024 or are seen as potential candidates in a Republican Primary, Trump receives 42% of the vote among Republican and Republican-leaning voters followed by DeSantis who receives 36%. Former United Nations Ambassador and South Carolina Gov. Haley receives 5%, former Vice President Mike Pence receives 4%, and former Secretary of State and CIA Director Mike Pompeo receives 4%.
"Republicans aren't just thinking about Trump and DeSantis" via Jonathan Bernstein of The Washington Post — While Trump might wind up with the nomination, it's significant that other contenders clearly aren't frightened of publicly opposing him. It tells us that many Republicans believe that Trump will be in a worse position when voters in Iowa and New Hampshire make their choices early next year. But it appears that a lot of Republican politicians and operatives aren't sold on DeSantis, either.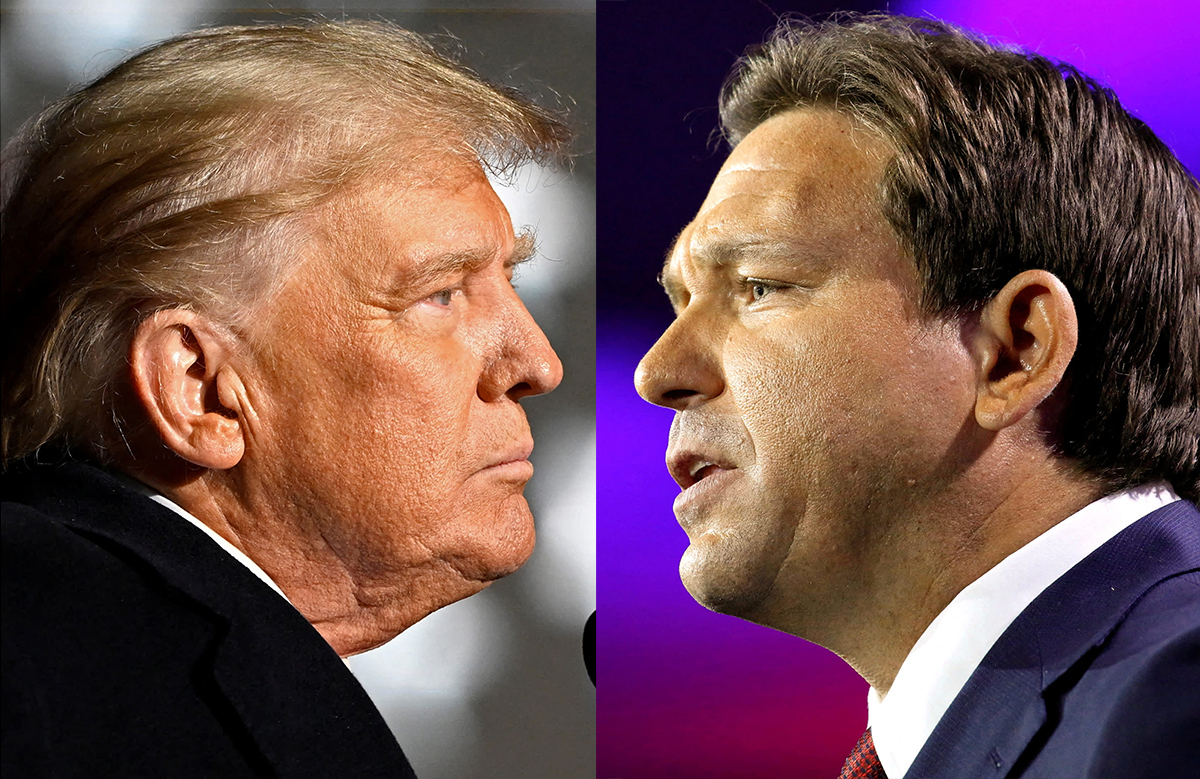 "Mitt Romney warns Trump is 'by far the most likely' GOP nominee in 2024" via Sahil Kapur of NBC News — Sen. Romney is warning his fellow Republicans that Trump is best positioned to emerge from a crowded Primary as the party's presidential nominee in 2024 and that the only way to stop him is to ultimately shrink the field to a one-on-one contest against a viable alternative. "I think President Trump is by far the most likely to become our nominee," the Republican Senator from Utah said in the Capitol on Wednesday. "If there's an alternative to that, it would be only realistic if it narrows down to a two-person race at some point."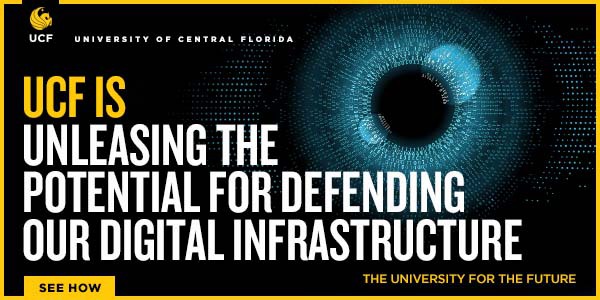 — LOCAL: S. FL —
"North Miami Beach Commissioner files lawsuit to kick colleague out over attendance" via Raisa Habersham of the Miami Herald — A North Miami Beach Commissioner filed a lawsuit asking a Miami-Dade Circuit Court judge to remove a fellow Commissioner he says has not attended any City Commission meetings for the past 120 days. The last time Commissioner and Vice Mayor Michael Joseph attended a Commission meeting was Oct. 18, 2022, the lawsuit from Commissioner Jay Chernoff states. Chernoff's attorney, Michael Pizzi, is also representing the city's Mayor, Anthony DeFillipo, against accusations that he doesn't live in the city and should vacate his seat. Joseph has been a sharp critic of DeFillipo on the residency accusations. Under the city's charter, if a Commissioner failed to attend a meeting in the past 120 days, they automatically vacate their seat.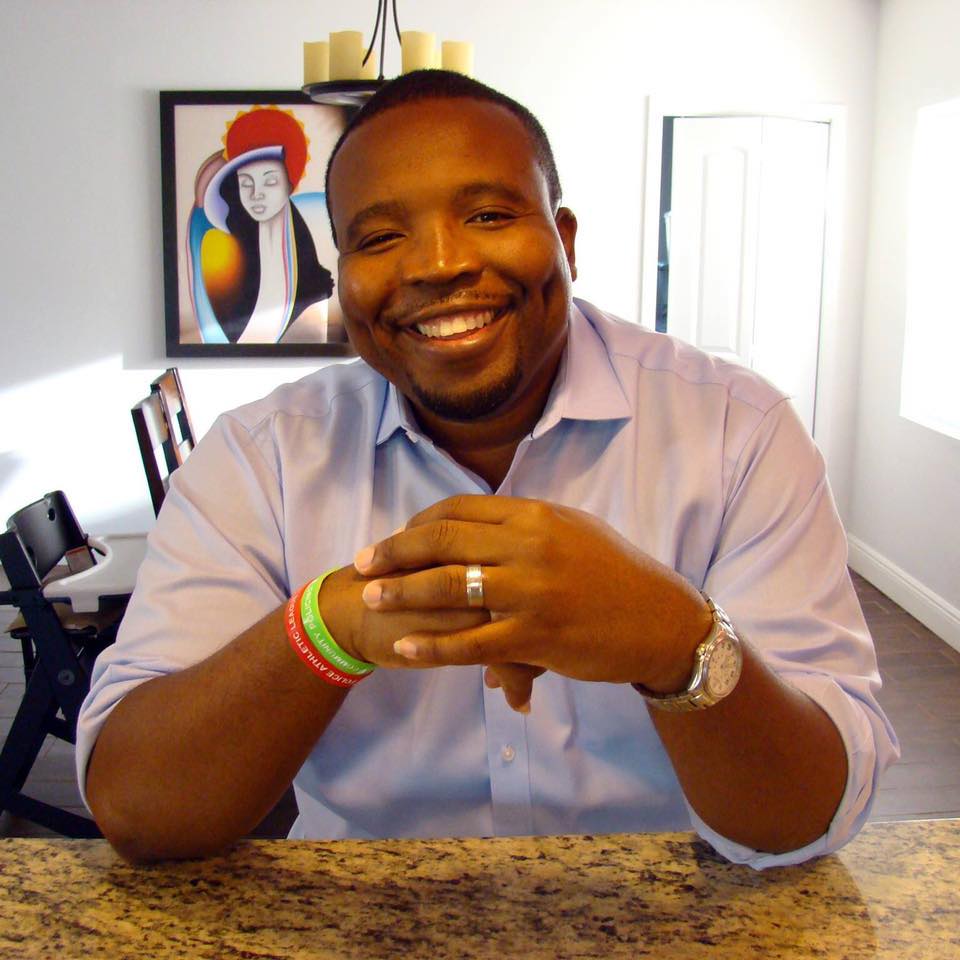 "Closing off Biscayne Bay with massive gates? New ideas to protect Miami from storms" via Alex Harris of the Miami Herald — Coming up with ways to protect Miami-Dade County from the stronger storms and higher seas of the future has generated more questions than answers over the last few years. The county's latest concept could stir up even more controversy. It involves closing off most of Biscayne Bay from the Atlantic Ocean with natural and human-made barriers — a stronger dune system along the beach that would tie into massive storm surge gates at major ocean inlets, including potentially blocking off most of the currently open ocean under one bridge along the Rickenbacker Causeway. This is the county's second go-round with the Army Corps of Engineers, which has been tasked with coming up with a comprehensive solution to a complex problem.
"Florida promised help with migrant boat strandings, but beach advocate wondering where the help is" via Kimberly Miller of the Palm Beach Post — Evidence of this year's surge in migrants ran aground in Palm Beach over the weekend, worrying a nonprofit beach cleanup group that the makeshift vessel found south of former President Trump's Mar-a-Lago club may be the first of many. An en-masse arrival of migrants in the Florida Keys triggered a state of emergency declaration by Gov. DeSantis last month, and since Oct. 1, about 7,800 Cuban and Haitian migrants have been intercepted at sea by the U.S. Coast Guard. The boats they travel in, many no more than wooden rafts with piecemeal motors, are often left adrift after people are removed. Waves, winds and currents can land them in affluent Palm Beach.
"Miami group publishes names of alleged human-rights violators in Cuba now living in the U.S." via Nora Gámez Torres of the Miami Herald — A human-rights group in Miami says it has identified at least 20 Cubans accused of taking part in crackdowns on protesters, harassing dissidents or collaborating with the government's state security who recently arrived in the United States during the latest exodus from the island. The group includes police and Interior Ministry officers, two government prosecutors, officials in charge of the controversial government medical missions abroad, a university professor, a state media reporter and several alleged informants or collaborators of the Cuban government's state security. The names and photos of these Cubans were made public during a news conference on Thursday by the Foundation for Human Rights in Cuba in Miami.
"Crime in real time: How PBSO's new livestreaming body cameras actually work" via Hannah Phillips of the Palm Beach Post — When Palm Beach County Sheriff's deputies arrive at the scene of a crime, it won't be their eyes alone scanning for danger. Supervisors miles away can watch incidents unfold across their computer screens in real time, urging deputies to press onward — or to stop. "Timeout," a voice on their radio will say. "Hold what you're doing." So said Sheriff Ric Bradshaw, who believes the extra set of eyes can help deputies gain control of critical incidents before they escalate into something worse. It's a crowning feature of the body cameras that a handful of deputies began wearing Wednesday, Bradshaw announced.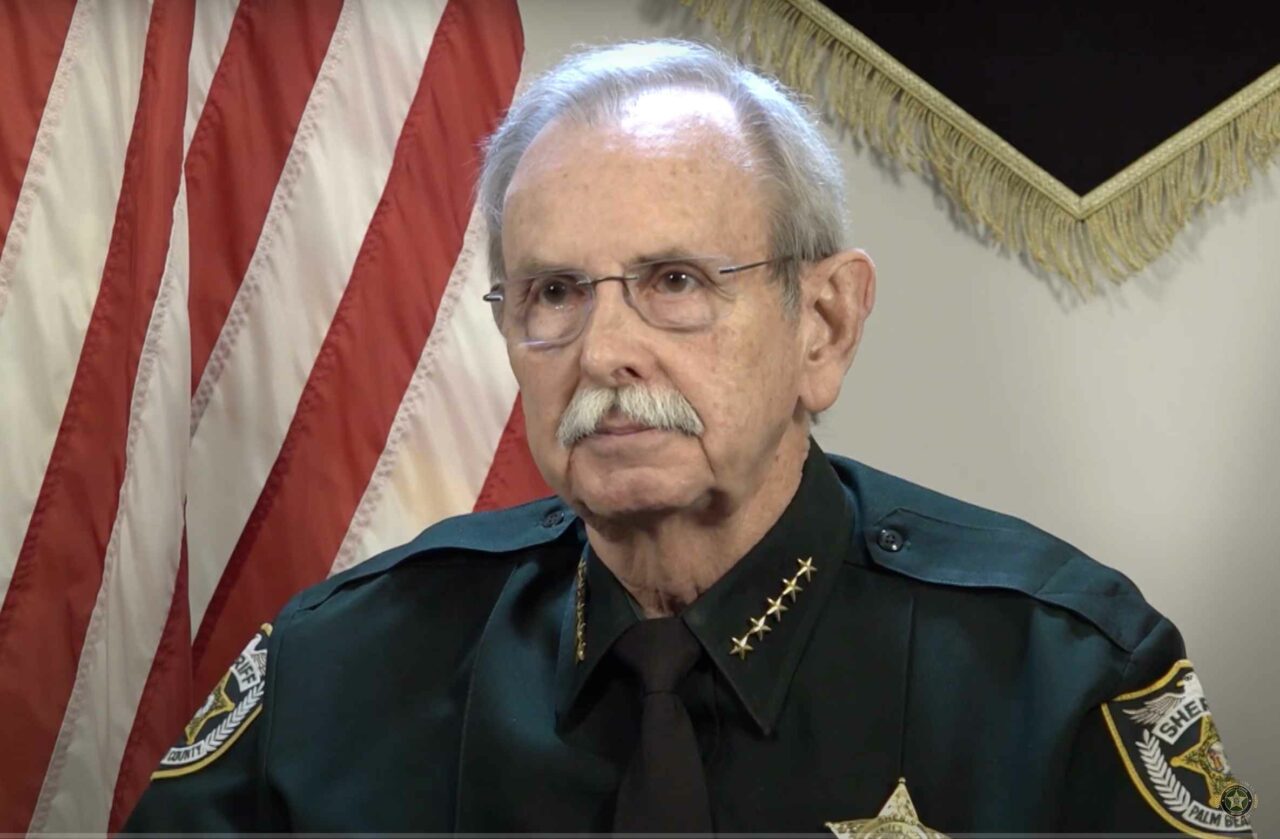 "Broward bets on federal money to reduce pedestrian deaths" via Spencer Norris of the South Florida Sun-Sentinel — You're more likely to be killed crossing the street in Broward County than almost anywhere else in America. But a new influx of federal funding will at least help the county figure out how to keep pedestrians safe. Congressman Jared Moskowitz and Congresswoman Debbie Wasserman Schultz announced a $5 million federal grant to improve road safety in the county, with a $1.25 million match from the county. The net $6.25 million will be overseen by the Broward Metropolitan Planning Organization and used to study how to improve road safety. The $5 million is just an entry point to a much larger pot of federal funding that will be used to perform the improvements.
"New St. Lucie County Fire District Chief named as current Chief Nate Spera to retire" via Will Greenlee of Treasure Coast Newspapers — St. Lucie County Fire District Assistant Chief Jeff Lee will become the agency's new Chief May 1, replacing Spera, a 32-year veteran who advanced to Chief in 2018, the agency announced. Lee joined the agency in 1997 after serving in the U.S. Navy, according to the Fire District. Spera, who joined the fire district in 1991, originally is from Long Island, New York, and moved to Florida when he was 20. Spera was promoted after former Fire Chief Buddy Emerson announced his retirement in 2017 amid mounting tensions and accusations of intimidation from the local firefighters union.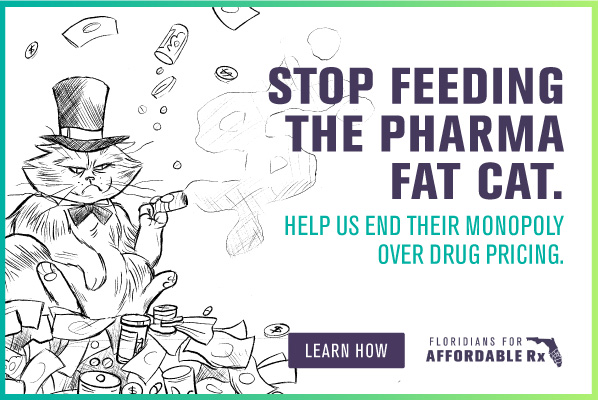 — LOCAL: C. FL —
"State-controlled Disney World government board is ripe for 'political mischief,' expert says" via Gabrielle Russon of Florida Politics — A UCF faculty member is warning that "the potential for political mischief is there" with a new Disney World government board appointed by DeSantis. The Legislature approved a bill last week to reshape the Reedy Creek board, seizing control from The Walt Disney Co. Some lawmakers raised concerns that the board overseeing Disney World's infrastructure and emergency services is moving from one extreme to another. Aubrey Jewett, a political scientist at UCF, said he didn't want to be "the Chicken Little professor saying that the sky is falling," but added, "The potential is there for something to go wrong, either intentionally or unintentionally."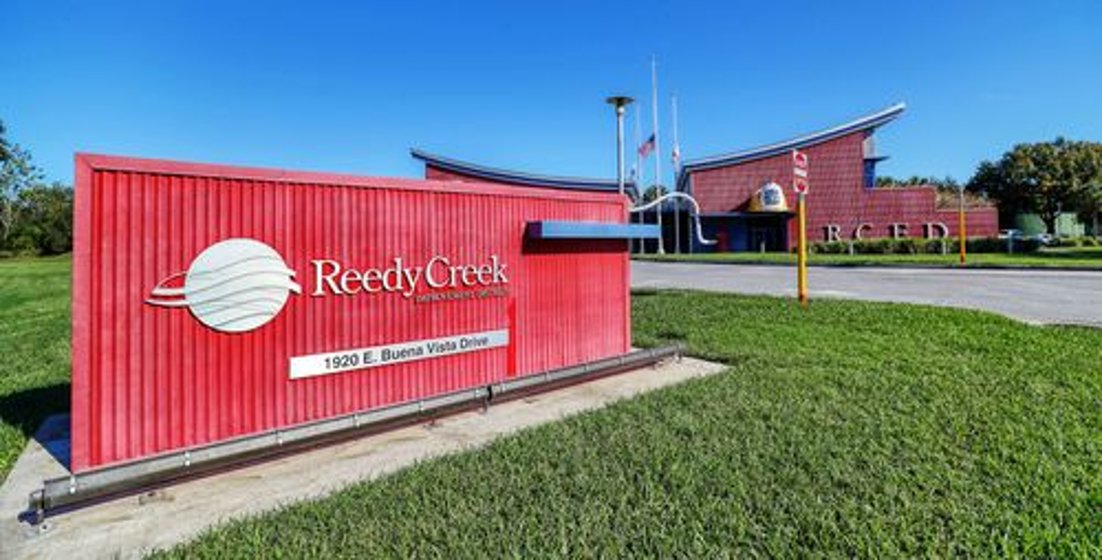 "Sanford backs off on rent control restrictions, eyes proposed Florida law" via Martin E. Comas of the Orlando Sentinel — Sanford leaders have backed off on enacting an ordinance that would restrict landlords raising rents as scores of new apartments continue rising in the north Seminole County city. At a public meeting this week, City Commissioners said a bill moving quickly through the Legislature that would ban local governments imposing rent controls would likely kill any similar Sanford ordinance. "We want to wait and see what the state does," Mayor Art Woodruff said. "We're still questioning the true value of having that ordinance" if the state passes a law prohibiting it. For months, Sanford Commissioners tossed around the idea of having a rent control ordinance.
"Polk County Sheriff arrests 213 suspects in human trafficking investigation" via Michelle Vecerina of Florida's Voice — The Polk County Sheriff's Office Vice Unit arrested 213 suspects and 24 possible human trafficking victims were identified during a seven-day, undercover human trafficking operation. "Operation Traffic Stop" began Monday, Feb. 6. During the investigation, 24 possible human trafficking victims were identified out of the 111 prostitutes who were arrested. "Not only did we arrest more suspects during this single operation than we have ever arrested before, we identified 24 human trafficking victims — the highest number of victims we've ever rescued during one of these investigations," Polk County Sheriff Grady Judd said.
"Winter Park Commissioners narrowly vote to keep Todd Weaver, after 'stepping down' email" via Ryan Gillespie of the Orlando Sentinel — Winter Park City Commissioner Weaver will remain in office after his colleagues narrowly voted in his favor that an email he sent entitled "stepping down" was not a formal resignation. After about a 90-minute discussion, they voted 3-2 in favor of keeping Weaver on the dais, with Weaver along with Commissioners Marty Sullivan and Kris Cruzada voting the email didn't meet the standard of a resignation. Mayor Phil Anderson and Commissioner Sheila DeCiccio voted that it was. Weaver, who appeared remotely at the special meeting, apologized for being the cause of it and said the Feb. 3 email was sent amid a "troubling time" for him.
"Daytona Beach City Attorney retiring in June" via Eileen Zaffiro-Kean of The Daytona Beach News-Journal — Daytona Beach City Attorney Robert Jagger has decided to retire, and his departure from the city's top legal department position will be effective June 15. Jagger has worked for the city for 15 years, first as a Deputy City Attorney, and for the last seven years as the City Attorney. Like previous Daytona Beach City Attorneys, the 62-year-old Jagger is an appointee of City Commissioners. It will be up to them to decide what they want to do when he steps down from his post in four months, Jagger said. They could appoint Deputy City Attorney Ben Gross to serve as the interim or permanent City Attorney.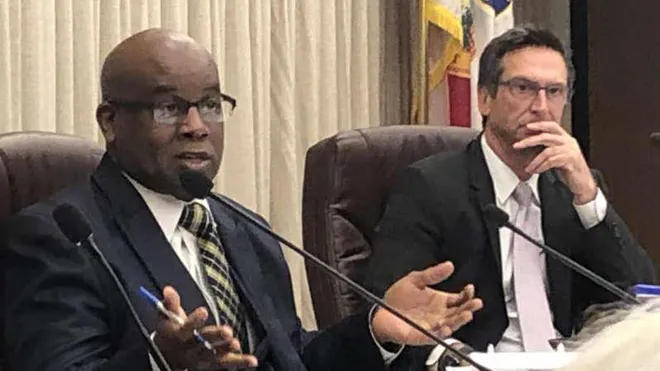 "Stetson gave 4 Ukrainians scholarships. The university is better for it, says professor" via Mark Harper of The Daytona Beach News-Journal — For Ukrainians, there is a division: Life before Feb. 24, 2022, and life after. Veronika Shchur and three of her Stetson University roommates, all of them from Ukraine, contend with that on a daily basis — even from nearly 6,000 miles away. Russia's full-scale invasion of their homeland, now nearly one year ago, weighs on Shchur, Yana Verbova, Yuliia Balan and Genevia Gayden every day, even as they scurry to and from class, complete assignments, and assimilate to an American college town. Shchur was in Kyiv, the capital, when Russian bombs started exploding across Ukraine's cities and Russian tanks encroached a sovereign nation's borders.
— LOCAL: TB —
"Tampa tightening residency policy" via Charlie Frago of the Tampa Bay Times — Who must live in Tampa if they work for the city? That's been a hot-button question lately. In December, Neighborhood Enhancement director Keith O'Connor's residence in Pinellas County was called into question after the resignation of his wife, Police Chief Mary O'Connor. Weeks earlier the chief flashed a badge and asked a deputy to "just let us go" after an officer stopped the couple while they were operating a golf cart on a public street. On Thursday, Mayor Jane Castor's chief of staff John Bennett addressed the issue, saying the city is keeping closer tabs on whether high-level staff actually live in the city, a requirement of Tampa's governing document, the City Charter.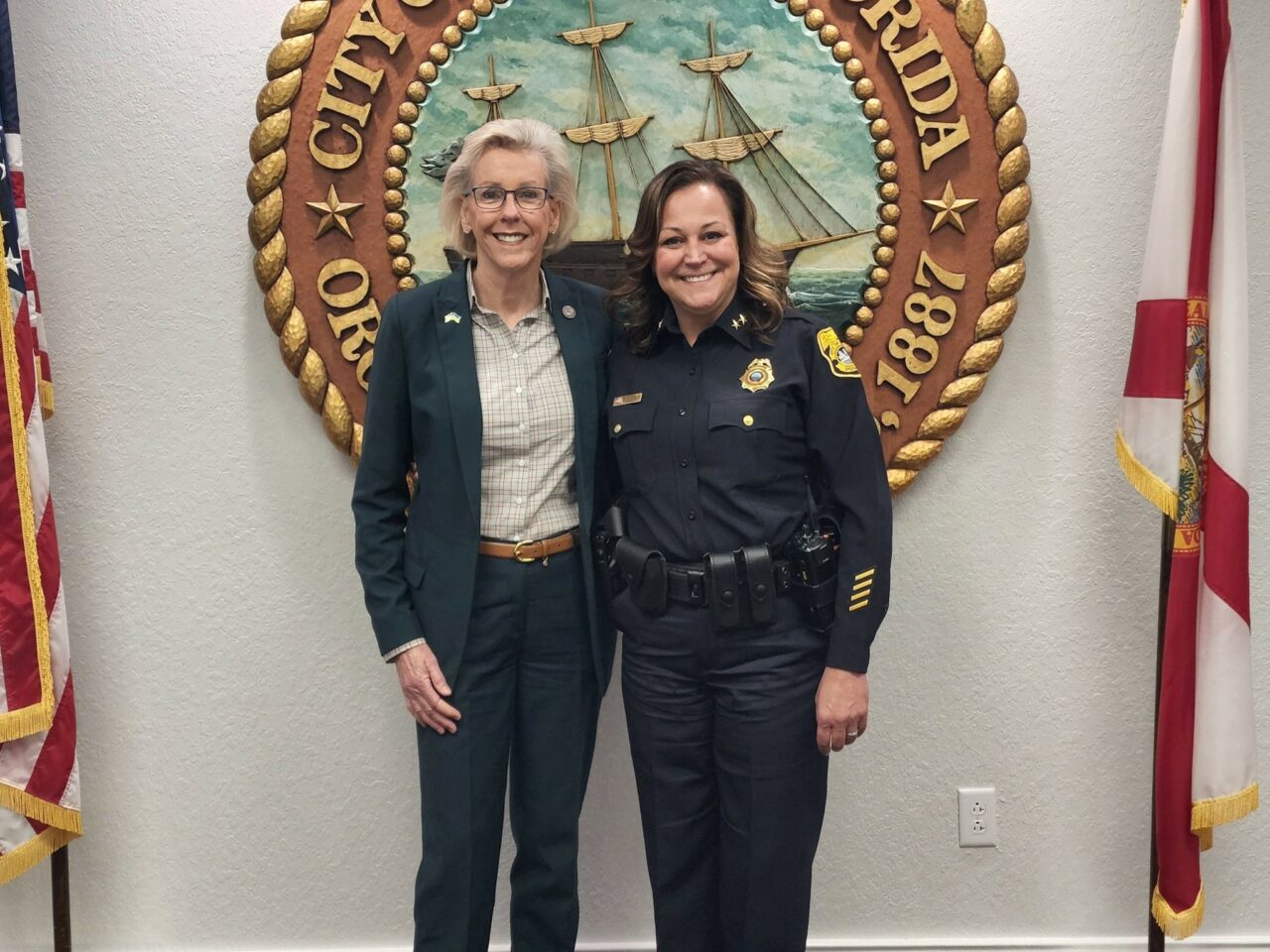 "St. Petersburg hired a specialist to help curb evictions. These are the results." via Colleen Wright of the Tampa Bay Times — Over a recent five-month period, landlords filed 821 eviction notices in St. Petersburg. The city's first-ever community support specialist, whose job is to connect renters facing eviction to available resources, made contact with all but eight of those tenants. The result: The city helped divert 117 evictions filed between August 2022 and last month. The city is now allocating another job within its codes compliance department to create a second specialist position, splitting the workload in half. That second staffer will start in March. "We certainly did not anticipate the workload," said Joe Waugh, the city's code compliance assistance director.
"City Council looking at legal advice as Trop redevelopment goes forward" via Spectrum News — The St. Petersburg City Council plans on taking another step forward in the redevelopment of the Tropicana Field site. They're considering whether to hire a lawyer to offer them legal advice on the project. Mayor Ken Welch selected the Hines-Tampa Bay Rays proposal to redevelop the historic Gas Plant District site last month. Their plan includes affordable housing options and a baseball stadium, but Council needed to sign off. The Council wants an agreement signed and in place by summer.
"Inflation in Tampa Bay is slowing — but not as fast as other cities" via Bernadette Berdychowski of the Tampa Bay Times — Inflation across the nation is slowing, but the Tampa Bay area is still seeing a higher rise in prices than most U.S. cities. Costs rose 8.9% in 2022 for the Tampa-St. Petersburg-Clearwater metropolitan area, according to data from the Bureau of Labor Statistics published Tuesday. In the U.S., yearly inflation went up 6.4%. Even though rates have dropped from summer highs, inflation is expected to continue putting pressure on people's budgets this year — especially in Florida. Between November and January, when Tampa Bay was studied in a batch of 12 markets, the region had the highest two-month change at 1.7%.
"Million-dollar flight" via Henry Queen of the Tampa Bay Business Journal — Visit Florida has added to the financial package supporting Tampa International Airport's first nonstop connection to London Heathrow Airport. The statewide tourism agency will contribute $100,000 for marketing purposes. Visit Florida expects to receive the proposal from Sir Richard Branson's Virgin Atlantic airline this week. "We are currently working with Virgin on a campaign to market Tampa and the surrounding regions to ensure the new route's success, but these details have not been finalized," the representative said in a statement.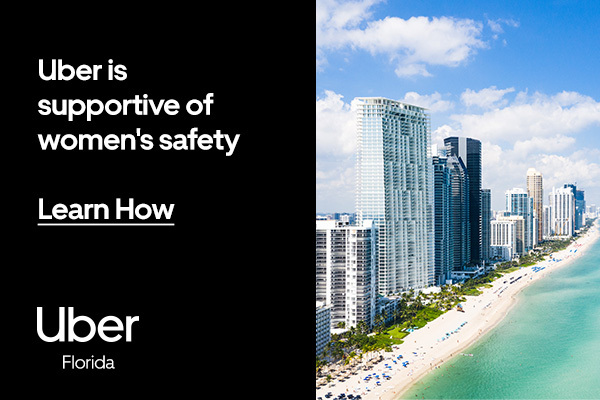 — LOCAL: SW. FL —
"Manatee County Commissioners question unexpected costs under former Administrator Scott Hopes" via Jesse Mendoza of the Sarasota Herald-Tribune — County Commissioners have expressed concern over projects that have "grown wings of their own" under former Administrator Hopes and are now reeling in expenses on some of the county's most notable projects. County officials used the first public meeting following the sudden separation from Hopes last week to discuss the status of major county projects and their costs. Chair Kevin Van Ostenbridge explained that the item was added to the day's agenda after staff members expressed concern over the status of certain projects and the need for further direction from the Board before staff could move forward.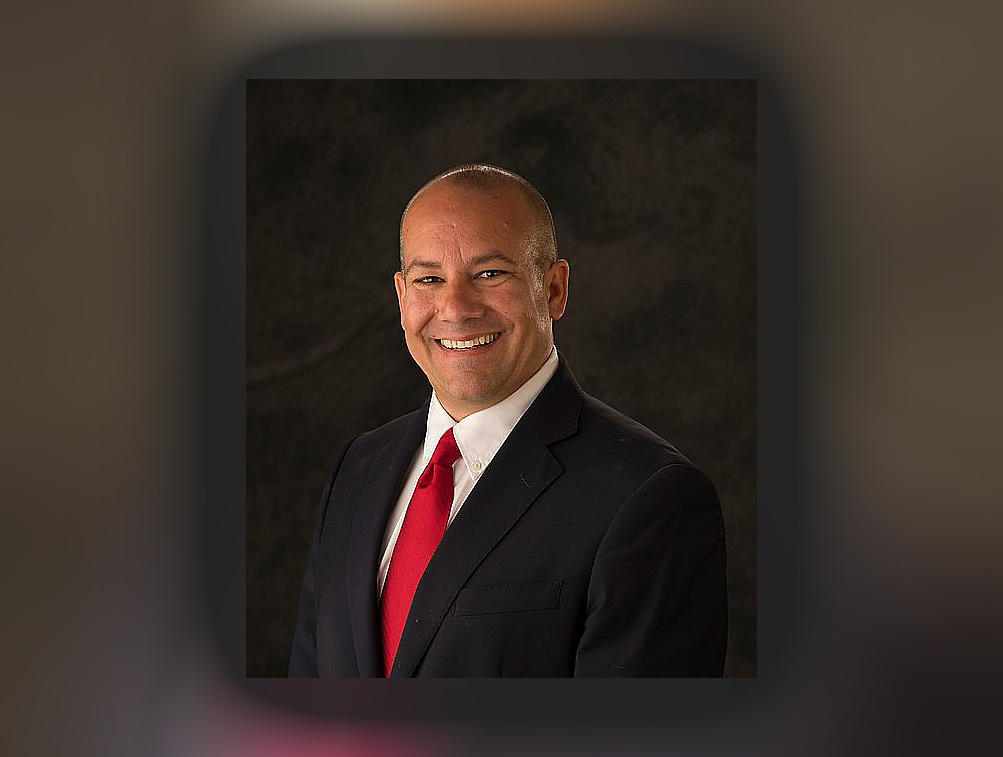 "Collier to return CDC grant money after push by medical freedom supporters" via Liz Freeman of the Naples Daily News — Collier County is saying "no" to a federal grant for health education after an outcry from residents who said the grant's main priority is to convince migrant workers to get vaccinated against COVID-19. The Collier County Commission voted unanimously to refund $167,000 of the COVID-19 Extra Mile Migrant Farmworker grant and cancel the remainder of $1.2 million grant from the Centers for Disease Control and Prevention. The decision was made even though a report from staff to investigate if migrant workers were being pushed to get vaccinated found materials used by outreach workers in Immokalee were educational and not promotional. Commissioner Bill McDaniel, whose district includes Immokalee, said he felt certain the materials were educational in nature.
"Red tide bloom gaining strength in some areas, expert says it may be fading overall" via Chad Gillis of the Fort Myers News-Press — A red tide bloom along the Southwest Florida coast appears to be spreading in size, according to state records, but some experts say toxic conditions may soon wane. The most recent reports from the Florida Fish and Wildlife Conservation Commission show counts of 1 million cells per liter and higher in Lee County, with the bloom stretching from Tampa Bay to Florida Bay. Lee and Charlotte Harbor are the hot spots at this point, with both posting toxic levels in recent days. Red tide can cause fish and marine mammal kills, and the toxins can become aerosolized and get into your respiratory system.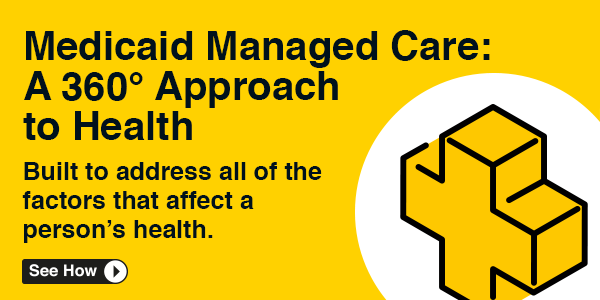 — LOCAL: N. FL —
"EMILY's List backs Donna Deegan for Jacksonville Mayor" via A.G. Gancarski of Florida Politics — A political action committee backing Democrats committed to abortion rights is supporting Deegan for Jacksonville Mayor. EMILY's List is endorsing Deegan less than five weeks before the March 21 "First Election," in the latest sign of strength for the former newscaster and Jacksonville native. The endorsement comes as Deegan's campaign is enjoying momentum as voters are beginning to seriously consider choices for next month's election. A survey conducted Monday by St. Pete Polls shows Deegan with 35% support, doubling the 17.5% support of her nearest competitor, Jacksonville Chamber of Commerce CEO Daniel Davis. Among female candidates, the poll suggests Deegan is the most likely to make it to the May General Election, which will pit the top two finishers against each other regardless of party identification.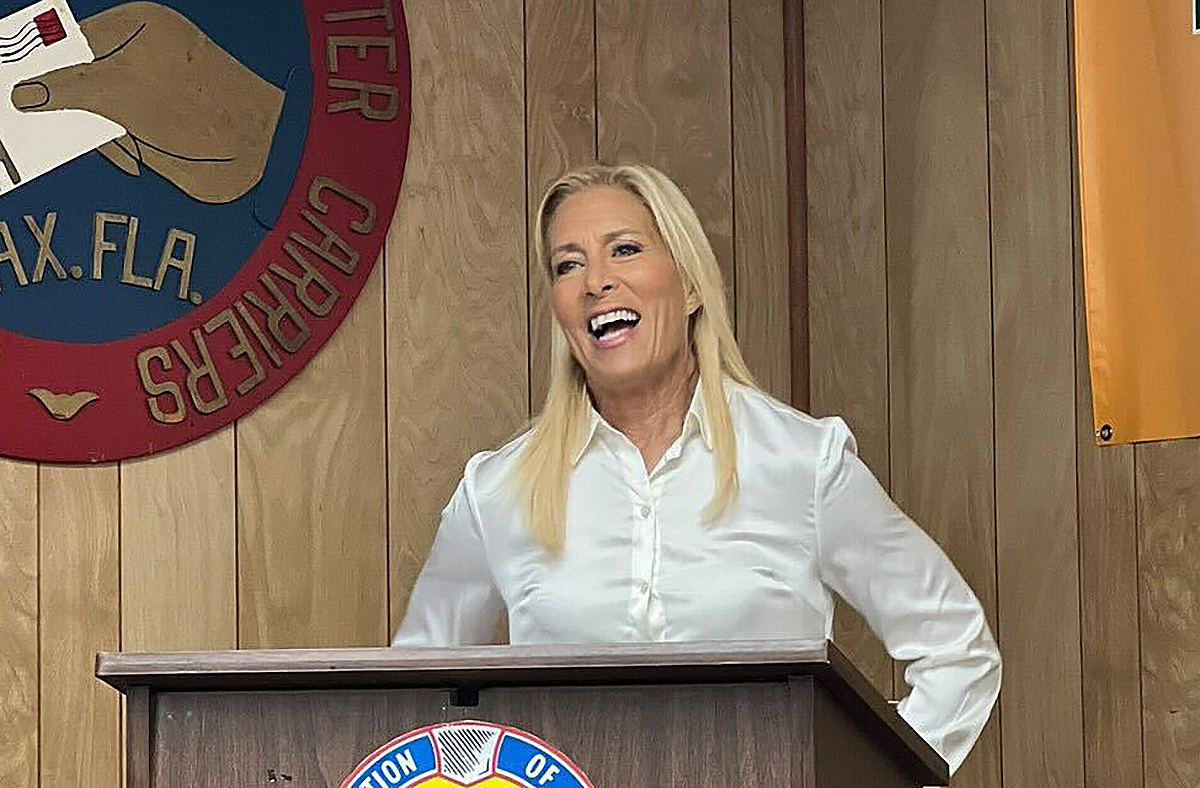 "White paper: 'Extreme financial impacts' await Jacksonville if it returns to defined benefit pensions" via A.G. Gancarski of Florida Politics — A white paper circulating internally in the office of Mayor Lenny Curry suggests there would be "extreme financial impacts" if pension reform was reversed. The issue has a renewed salience, with mayoral candidates such as Republican Davis contending "all options are on the table" regarding pensions for new police and fire hires. However, those options would come at a cost for the city's workforce and quality of life, the white paper notes, and would keep the city from being able to pay for much-needed capital improvements, many of which were deferred when the pension crisis got worse during the John Peyton and Alvin Brown mayoral terms.
"Pensacola Mayor D.C. Reeves open to proposals for Community Maritime Park development" via Jim Little of the Pensacola News Journal — Pensacola Mayor D.C. Reeves said this week that he is open to other proposals from developers for Community Maritime Park. In November, Inspired Communities of Florida sent the city a letter that said its proposed project for lots 4 and 5 at Community Maritime Park had become "financially infeasible." The developer, along with its partner EJ Smith Enterprises, owned by famed NFL running back and Pensacola native Emmitt Smith, had proposed to build up to 600 apartment units, a 900-space parking garage, and up to 50,000 square feet of retail space on the two key Maritime Park lots. Reeves said the city had communicated with Inspired Communities, who were "amicable" to the idea of another developer putting forward a proposal for the properties.
"Sixth inmate sentenced following voter fraud investigation at Alachua County Jail" via Alan Festo of The Gainesville Sun — Another inmate has been sentenced for election-related crimes stemming from a voter fraud investigation in Alachua County. Records show Xavier Lavell Kevon Artis, 23, accepted a plea agreement from the State Attorney's Office and was adjudicated guilty and sentenced to 13 months with credit for 277 days. Artis won't serve any additional jail time, as his sentence will run concurrently with the five years he received in August 2020 on burglary and weapon charges. Court records show Artis is scheduled to be released on Aug. 22, 2024. Artis is the sixth of 10 inmates to be adjudicated guilty of various crimes related to the 2020 General Election following a voter drive held by the Alachua County Supervisor of Elections Office that occurred at the county jail after the passage of Amendment 4.
"It's official: FAMU closes on $13 million purchase of apartments, adding 116 beds for housing" via Tarah Jean of the Tallahassee Democrat — Florida A&M University put a stamp on its newly acquired Citivue at Railroad Square apartments — a $13 million purchase that adds 116 beds to FAMU's student housing portfolio. The purchase was finalized Monday afternoon, which opens the door for 57 apartment units to be made available to FAMU students this fall. "This is a historic moment for our beloved institution," FAMU Vice President for Student Affairs William E. Hudson Jr. said. "By acquiring this property, we continue to engage this community and our students on what's needed to help them have an excellent experience at FAMU." Funding to buy the Citivue apartments came from the U.S. Department of Education Higher Education Emergency Relief Funds (HEERF), according to Executive Director of Title 3 Programs Erick Akins.
"300-unit complex targeting first responders, teachers gets preliminary OK for $7M CRA loan" via Karl Etters of the Tallahassee Democrat — The unanimous vote by the Downtown Community Redevelopment Commission is a recommendation that moves the project into consideration by the Community Redevelopment Agency, a panel made up of all five Tallahassee City Commissioners. The CRA next meets on Feb. 23. The project developers, Miami-based Global City Developers, hope to construct a 300-apartment building on a vacant lot at the corner of Bronough and West Tennessee streets to create housing for workforce-level incomes. Global City co-founder Brian Pearl told DRC members because of the increase in costs of construction materials, the company was seeking funding from the CRA. No taxpayer money would be drawn until all the equity has been put into the project and construction is underway, he continued, but the project was contingent on the loan.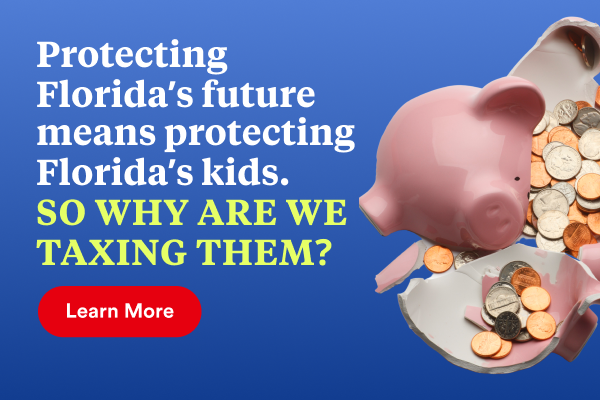 — TOP OPINION —
"Dismiss DeSantis at your peril" via Frank Bruni of The New York Times — I'm no DeSantis fan. But where critics spot possible weakness, I see proven discipline. Brawling with Trump doesn't flex DeSantis' muscle. It shows he can be baited. And it just covers them both in mud.
The doubters have also theorized that DeSantis could be this presidential election cycle's Scott Walker. He'd won his second term in Wisconsin in 2014 by less than six percentage points, while DeSantis sailed to re-election in Florida last year by more than 19. And DeSantis faced a much better-known opponent than Walker had.
I'm rooting hard against DeSantis, a flamboyantly divisive and transcendently smug operator with the chilling grandiosity to cast his political ascent as God's will and a rapacity for power that's one of the best arguments against giving it to him.
But the latest wave of commentary underestimates him — and that's dangerous. He's not Walker: Nate Cohn explained why in The Times early this week, concluding that DeSantis "has a lot more in common with Barack Obama or Ronald Reagan" when they were gearing up for their first presidential bids than with Walker, Kamala Harris or Rick Perry, whose sizzle fizzled fast.
He's also not Jeb Bush. It has become popular to make that comparison as well, likening DeSantis to his predecessor in the Florida Governor's mansion. But DeSantis has the very venom that Bush didn't. He's a viper to Bush's garter snake.
Of course, there's no guarantee DeSantis will even run for President. But many signs suggest that he's headed there. Trump is obviously braced for that and is intensifying his aspersions accordingly.
And if he starts savaging Trump, whose flaws hardly need exposure, he doesn't gain separation from him. He blurs into him.
Heaven help us, he may well be too smart for that.
— OPINIONS —
"American teens are unwell because American society is unwell" via Kate Woodsome of The Washington Post — Kids are unwell. Worse than ever recorded, according to two new reports tracing depression and suicidal thoughts and behaviors in teens. There is a frantic search for ways to stop kids from hurting. But if we want to make any lasting difference, it is us, the adults, who need intervention. The systems and social media making teenagers sad, angry and afraid today were shaped in part by adults who grew up sad, angry and afraid themselves. Nearly 1 in 3 high school girls reported in 2021 that they had seriously considered suicide. Data on the teen mental health crisis is useful, but surveys and headlines can be like fireworks that punch fleeting shapes in the sky.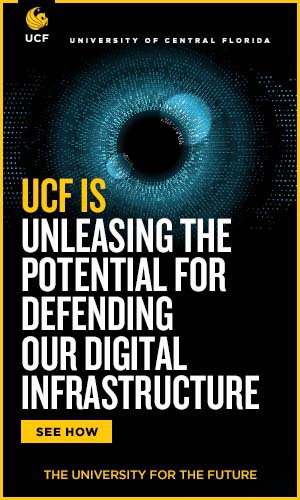 — INSTAGRAM OF THE DAY —
— WEEKEND TV —
ABC Action News Full Circle with Paul LaGrone on Channel 10 WFTS: United States Marine Corps General (ret.) Frank McKenzie; U.S. Army Col. (ret.) Harold Youmans; political analyst Dr. Susan MacManus; ABC News Political Director Rick Klein and Tallahassee reporter Forrest Saunders.
This Week in Jacksonville with Kent Justice on Channel 4 WJXT: Bishop Rudolph W. McKissick, Jr. of The Bethel Church, Jacksonville mayoral candidate Frank Keasler and Daryl Davis, author of "Klan-Destine Relationships," who is a race relations expert and musician.
— ALOE —
"Cleaner fuels, electric power generate growing interest at Miami Boat Show" via Nicolas Rivero of the Miami Herald — On display at the Miami International Boat Show this week are rows and rows of sleek and sexy gasoline-slurping vessels. And, in a much smaller but growing presence, there also are two visions for a more environmentally friendly future for boating: electric boats and low-carbon sustainable marine fuel. The show's main floor at the Miami Beach Convention Center features an entire room dedicated to a new class of fully electric boats, along with electric outboard motors and marina fast-charging stations. The electric pavilion, as it's known, has tripled in size since its debut last year.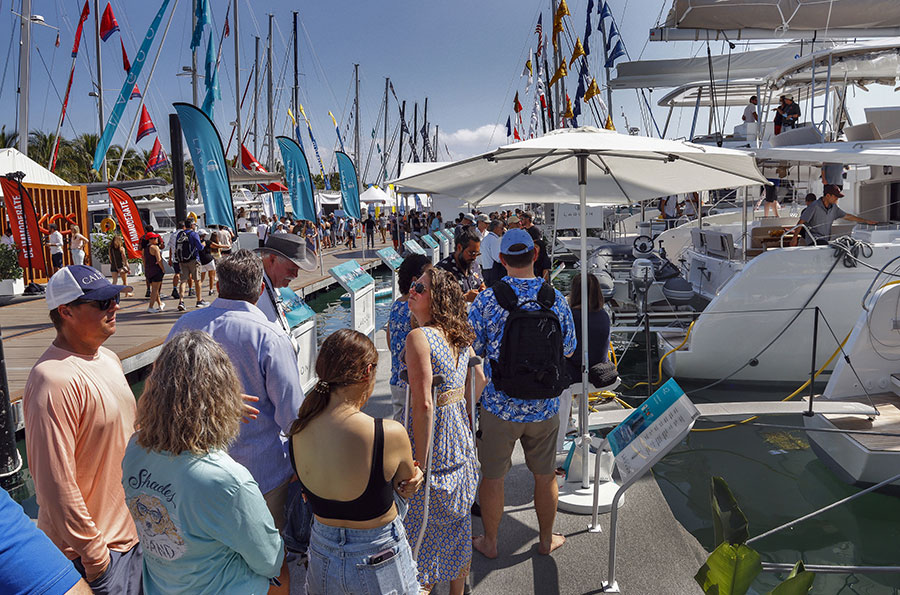 "How much is too much Marvel and 'Star Wars'? Disney rethinks franchise output" via Aaron Couch and Borys Kit of The Hollywood Reporter — After years of Marvel and Star Wars movies and shows inundating screens big and small, Disney is putting the brakes on the output of some of its biggest franchises and brands following Bob Iger's Feb. 8 comments that the company needs to be "better at curating" franchise content that's "extraordinarily expensive." Added Iger: "We want the quality on the screen, but we have to look at what they cost us." Marvel is Disney's most important supplier of product, the subsidiary with the highest output. Marvel Studios head Kevin Feige echoed the new direction, "The pace at which we're putting out the Disney+ shows will change."
"Only in Florida? Family's pool shaped like six-shooter gun" via Zachary Carnell of Fresh Take Florida — The swimming pool in the backyard of Louis Minardi's home near Tampa may be distinctive to Florida: The custom-built pool is shaped like a six-shooter revolver, in a state made famous — sometimes infamous — by guns, gun politics and gun culture. "Neighbors that have bought houses around here have all come by," Minardi said. "They're all, 'Is this guy a whack job?'" The story behind the revolver-shaped pool goes back roughly 40 years to an idea proposed by Minardi's high school friend, Albert Jones III of Tampa, a contractor who said he was bored building more traditionally shaped pools. Minardi was reluctant at first, but the idea resonated with him, given his lifelong relationship with guns.
— HAPPY BIRTHDAY —
Celebrating today are former Rep. Ardian Zika, Danny Rivera, Dylan Shepherd, and Commissioner Bill Truex.
___
Sunburn is authored and assembled by Peter Schorsch, Phil Ammann, Daniel Dean, Ryan Nicol, Jacob Ogles, and Drew Wilson.