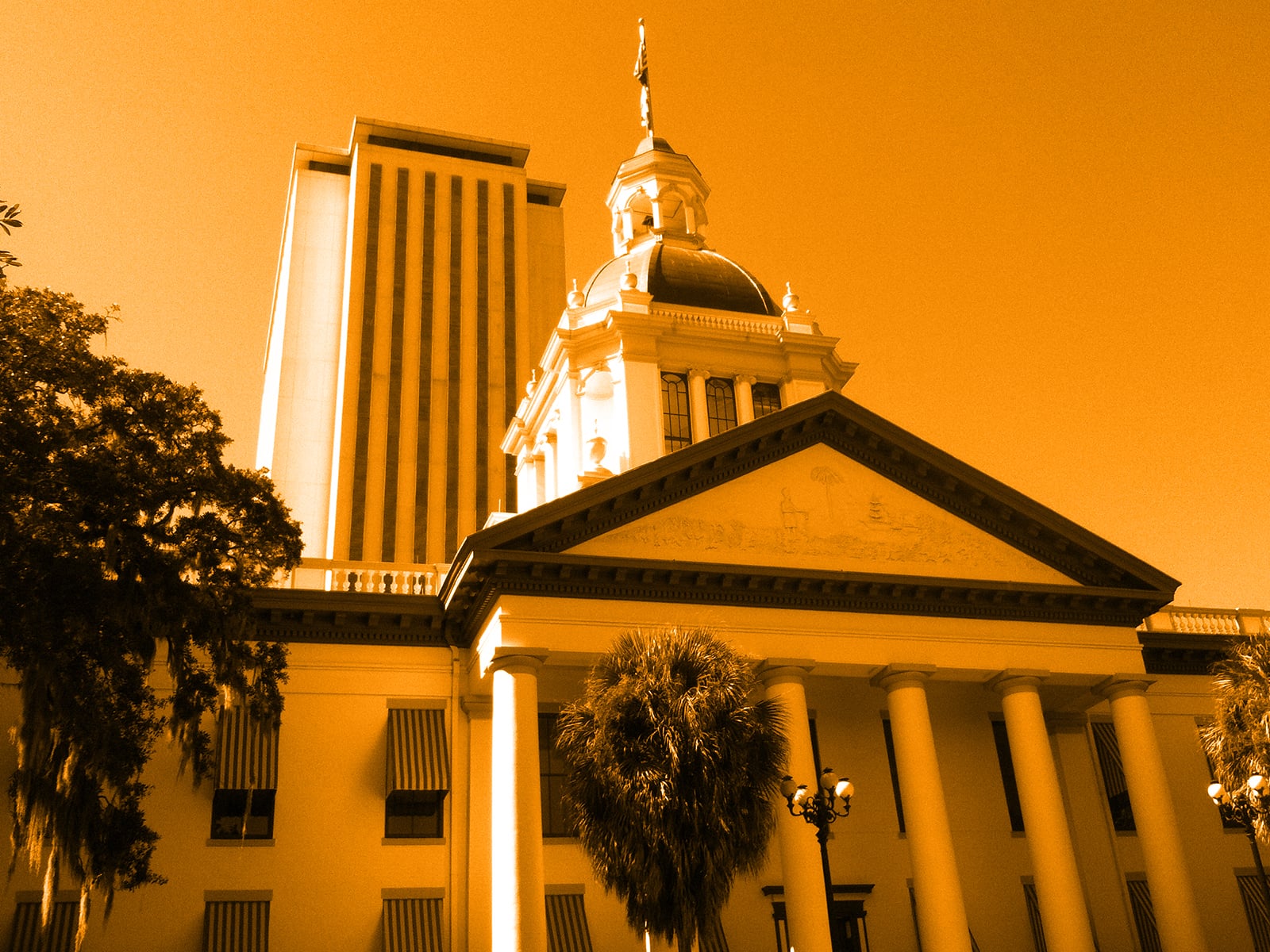 Here's your morning briefing on what you need to know about Florida politics.
Good Tuesday morning.
A top of the 'burn happy birthday shoutout to our fellow Gasparilla Parade reveler, Attorney General Ashley Moody.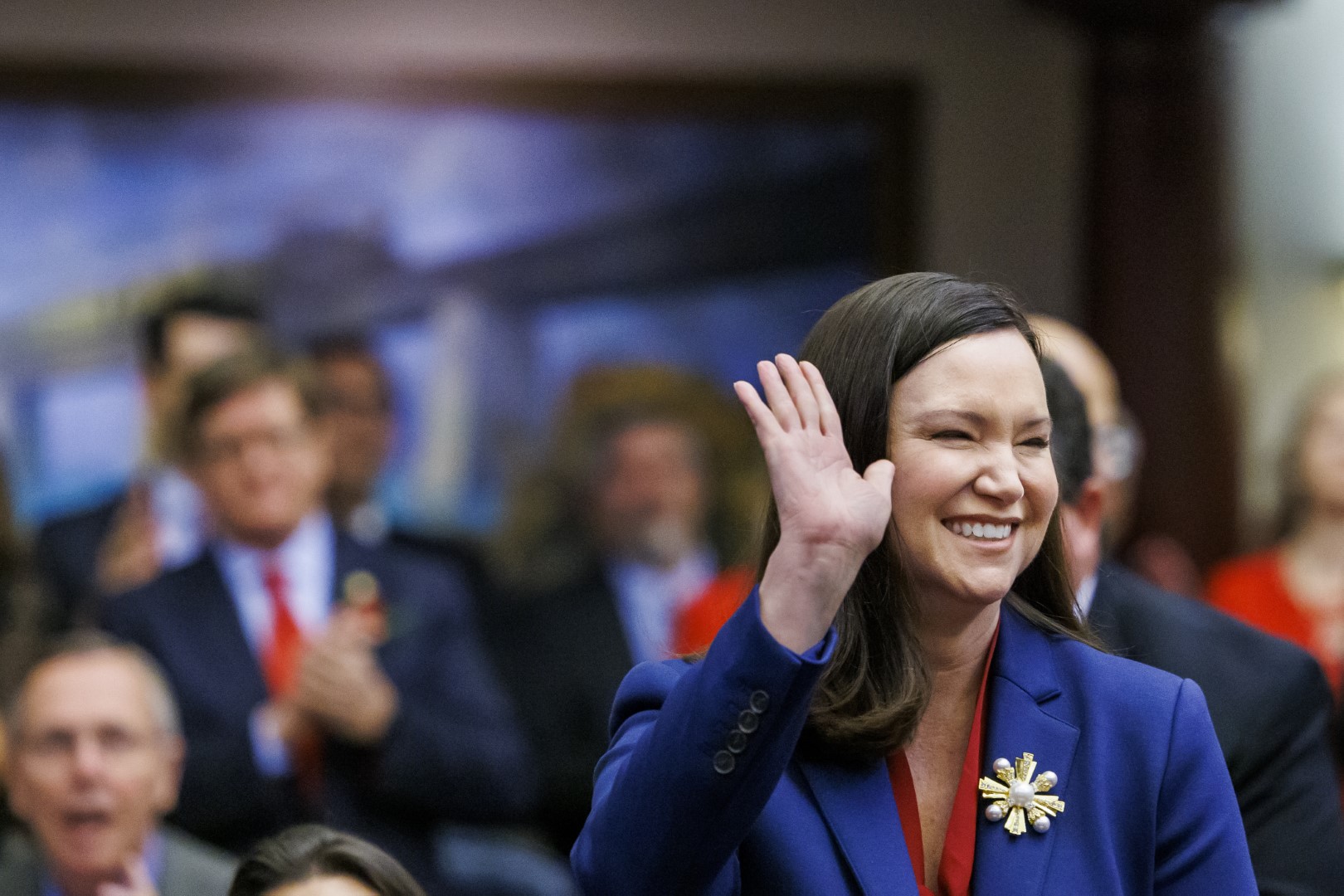 ___
Florida Supreme Court Justice Ricky Polston's next stop could be Citizens Property Insurance Corp.
A senior official in the Ron DeSantis administration confirmed to Florida Politics that Polston is being considered as the next General Counsel at the state-backed property insurer.
The General Counsel job recently became open after Tim Cerio vacated the position to take over as President and CEO following the departure of Citizens' longtime leader Barry Gilway.
The Citizens Property Insurance Corp. Board must approve the hire, but Polston's qualifications make it almost certain he will get the nod.
The conservative jurist, who served on the state's high court for 14 years, submitted a resignation letter to Gov. DeSantis last week. The 67-year-old's departure was unexpected as justices may remain on the court until they reach age 75. He provided no reason for his resignation in the letter.
"It has been my great honor to serve the people of Florida in the judiciary for over 22 years, the first eight years as judge of the 1st District Court of Appeal and then 14 years as justice of the Court," Polston wrote. "I am truly grateful for the opportunity to work with such great jurists, lawyers, and all those involved with the judiciary."
Polston served as Chief Justice from 2012 to 2014. He graduated from Florida State University as an undergrad and later from FSU College of Law. He worked in private practice before being appointed to the 1DCA in 2001 by then-Gov. Jeb Bush.
___
The Department of Business and Professional Regulation has hired MK Delegal as a communications manager.
Delegal will work under DBPR Secretary Melanie Griffin on the communications team responsible for messaging at the agency, which oversees licensing and regulation for a broad array of professions and businesses in the state.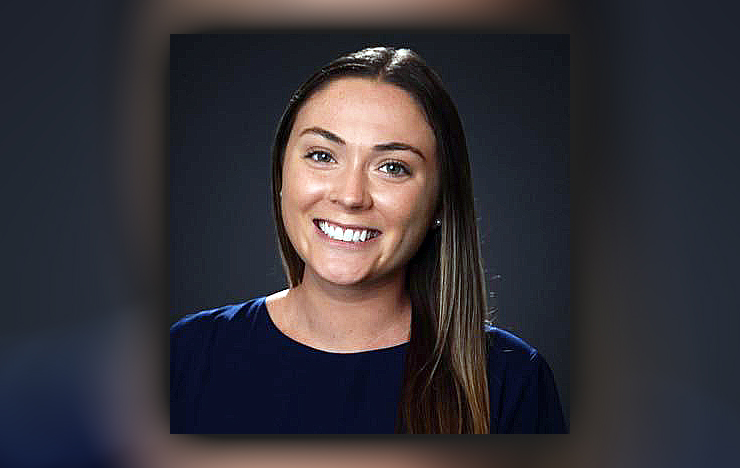 Delegal comes to DBPR from the Florida Behavioral Health Association, where she spent three years working as Director of Communications and Public Affairs.
Her resume includes internships at Allison Aubuchon Communications, WUFT in Gainesville, and the Florida Chamber of Commerce. Delegal also worked on Newberry Republican Rep. Chuck Clemons' 2018 re-campaign.
She started at DBPR on March 17.
___
Help wanted — New College of Florida is Looking for a VP of Communications who would like to lead their communications department as VP of Communications. The senior position is full-time, based in Sarasota at the NCF campus. Applicants must have at least five years' experience in leading a communications department or in a VP communications role. Those interested in the position should email [email protected] for more information and resume submission.
___
It's been a week since Republicans and Democrats squared off at Township Bar, and organizers of Red Dog Blue Dog have finished counting the cash.
The event raised a total of $49,705, all of which will be used to support three animal shelter organizations in the Capital City: The Animal Shelter Foundation, Leon County Humane Society and Last Hope Rescue.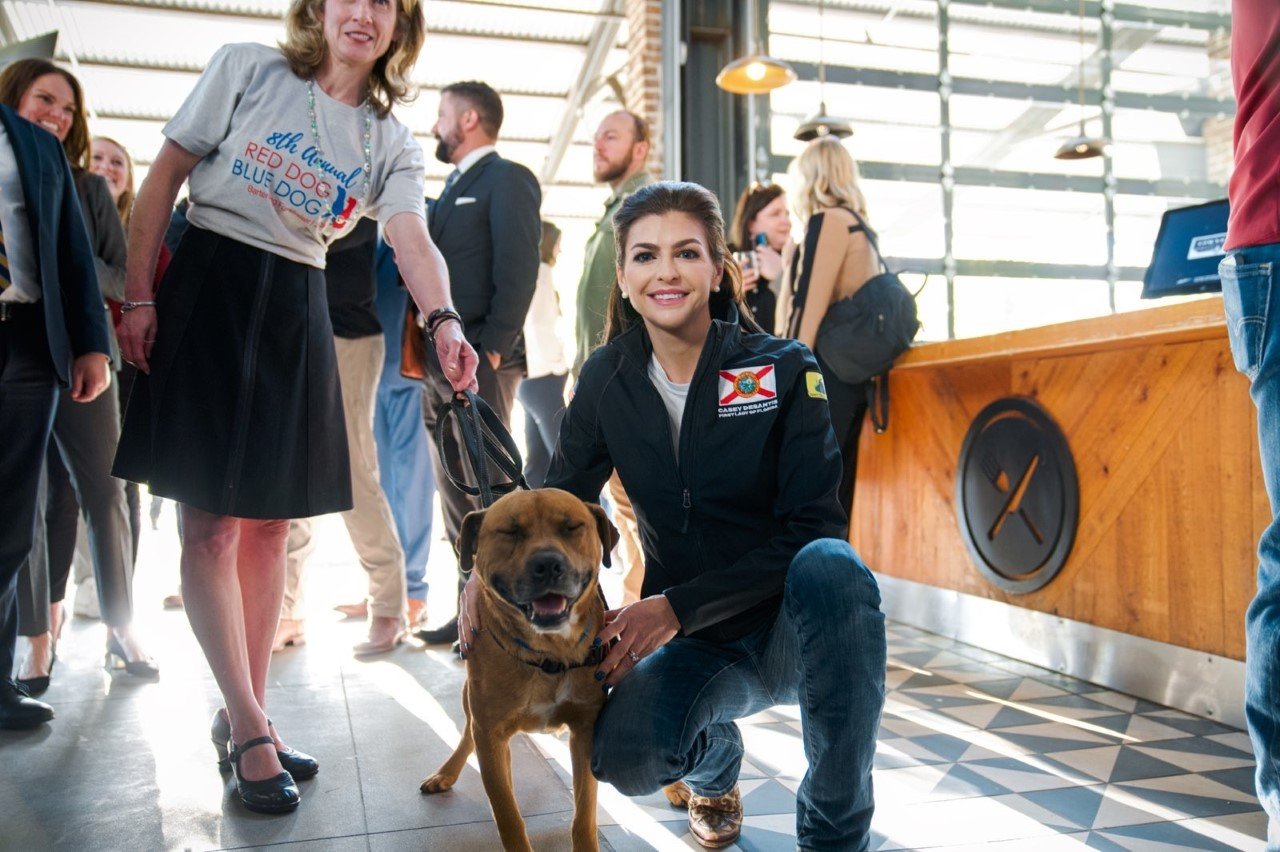 While the cats, dogs and other lovable pets are the true winners, those in the Process are all asking the same question: Which team won? Your answer: The Blue Team.
The final tally showed that guest bartenders Senate Democratic Leader Lauren Book, Sen. Tracie Davis, Sen. Jason Pizzo, Rep. Kristen Arrington and Rep. Dan Daley pulled in $50.07 more than the Red Team.
Perhaps the winning formula rested in the Blue Team's signature drink. For at-home bartenders, you can craft a "Heather Blue" by shaking up a combination of Titos vodka, peach schnapps, lemon-lime, Proof Outwit and blue Curacao
Still, Sens. Jennifer Bradley and Alexis Calatayud and Reps. Demi Busatta Cabrera, Tom Leek and Jim Mooney deserve a shoutout for stepping up and slinging drinks for a good cause.
Those who missed Red Dog Blue Dog don't need to wait until the next Session to show their support — online donations are being accepted at reddogbluedog.org.
— SITUATIONAL AWARENESS —
Tweet, tweet:
look at the photo
feel the feelings
it doesn't have to be this way pic.twitter.com/t26YKpQPoQ

— Brian Rosenworcel (@Bowl_of_Worcel) March 27, 2023
—@AnitaWadhwani: This is all so awful — I'm working while tuning into Channel 4, where the reporter standing outside Covenant School is describing how difficult this is for her to cover because she herself is a survivor of a school shooting in 8th grade.
—@AGGancarski: One difference between American news and news elsewhere in the world. Their news is about workers' and citizens' protests, ours is about one school shooting after another.
—@MaxwellFrostFL: They want to force you to give birth so your kid can go get ripped apart by a gun at school.
—@JaredEMoskowitz: More parents involuntarily drafted into the exclusive club of burying their children in a box because they sent them to school. The first line in the Parents' Bill of Rights, should be the right to get your kid back.
—@GrayRohrer: Looks like @GovRonDeSantis is scheduled to make a book tour appearance 30 minutes from where the school shooting in Nashville took place today in about a week.
Tweet, tweet:
I miss the old Ron pic.twitter.com/EDhnjerKRA

— Matt Gaetz (@mattgaetz) March 27, 2023
—@EversTre: We've all gotten these emails and phone calls, but until now nobody had the authority from the boss to expose these people the way RDS's folks do — "never pick a fight with people who buy ink by the barrel" was the logic. Not anymore. Thank you. #RonDeSantis
Tweet, tweet:
The most transformational school choice bill was just signed in Florida by @GovRonDeSantis thanks to the leadership of the House and Senate @KayleeTuck2 @csime90 @Kathleen4SWFL @Paul_Renner and proud to see Commissioner @SenMannyDiazJr after all his work #FortheKids #FlaPol pic.twitter.com/TLBnMHHyS5

— Danny Martinez (@Danmartinez305) March 27, 2023
—@RepDonaldsPress: Proud of my state! My wife & I are steadfast advocates of school choice policy. Giving parents purchasing power over their children's education WORKS. We must break the public union monopoly over education & let our kids attend schools that best fit their needs & skill sets.
—@JohnFSnyder: Thank you @BillboardChris for testifying in the Health and Human Services Committee today — I appreciate your thoughtful voice in this conversation and the courage you have shown. In #Florida, we are standing up to protect the innocence of our vulnerable children.
—@Paul_Renner: FL runs the most efficient gov't in the nation, allowing us to invest in our people & in the critical needs of our state & communities. Our prudent use of state dollars produced surpluses that allow us to raise pension contributions to our employees, first responders, & educators
—@GBBranstettler: DeSantis tries to skirt responsibility for the book bans because they're being brought by any given parent and not his administration directly, but it's increasingly having the opposite political effect — he's forced to bear responsibility for whatever any given parent wants.
MLB Opening Day 2023 — 2; Tron Lightcycle/Run debuts in Walt Disney World — 7; Suits for Session — 8; 'Air' starring Ben Affleck and Matt Damon premieres — 9; NBA Play-In Tournament begins — 14; Taylor Swift 'Eras' Tour in Tampa — 17; NBA playoffs begin — 19; final performance of 'Phantom of the Opera' on Broadway — 19; American Association of Political Consultants Pollies '23 conference begins — 21; 2023 Session Sine Die — 38; 'Guardians of the Galaxy Vol. 3' premieres — 38; Florida Chamber 2023 Leadership Conference on Safety, Health & Sustainability — 42; Florida TaxWatch's Spring Meeting — 51; 'Fast X' premieres — 51; Florida Chamber 2023 Florida Prosperity & Economic Opportunity Solution Summit — 60; NBA Finals begin — 65; 'Spider-Man: Across the Spider-Verse' premieres — 66; 'The Flash' premieres — 80; Florida Chamber 2023 Florida Learners to Earners Workforce Solution Summit — 91; 'Indiana Jones and the Dial of Destiny' premieres — 93; 'Mission Impossible: Dead Reckoning — Part One' premieres — 108; Florida Chamber 37th Annual Environmental Permitting Summer School — 115; Christopher Nolan's 'Oppenheimer' premieres — 117; 'Captain Marvel 2′ premieres — 124; Beyoncé's 'Renaissance' tour in Tampa — 141; Georgia Tech to face Florida State in 2024 opener in Dublin — 149; 2023 Florida Chamber Annual Meeting & Future of Florida Forum — 209; 'Dune: Part Two' premieres — 224; South Carolina Democratic Primary — 306; New Hampshire and Nevada Democratic Primaries — 317; Georgia Democratic Primary — 323; Michigan Democratic Primary — 336; 'Spider-Man: Across the Spider-Verse' Part 2 premieres — 368; 'Kingdom of the Planet of the Apes' premieres — 423; Opening Ceremony of the 2024 Olympic Games — 486; 'Thunderbolts' premieres — 486; 'Blade' reboot premieres — 528; 'Deadpool 3' premieres — 593; 'Fantastic Four' reboot premieres — 739; 'Avengers: The Kang Dynasty' premieres — 766; 'Avengers: Secret Wars' premieres — 955.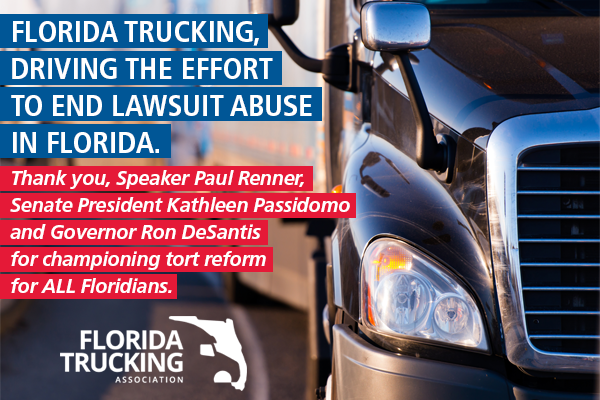 — TOP STORY —
"How did America's weirdest, most freedom-obsessed state fall for an authoritarian Governor?" via Helen Lewis of The Atlantic —Internet memes sometimes refer to Florida as "the America of America," but to a Brit like me, it's more like the Australia of America: The wildlife is trying to kill you, the weather is trying to kill you, and the people retain a pioneer spirit, even when their roughest expedition is to the 18th hole. Florida's place in the national mythology is as America's pulsing id, a vision of life without the necessary restriction of shame.
But under the memes and jokes, the state is also making an argument to the rest of the world about what freedom looks like, how life should be organized, and how politics should be done.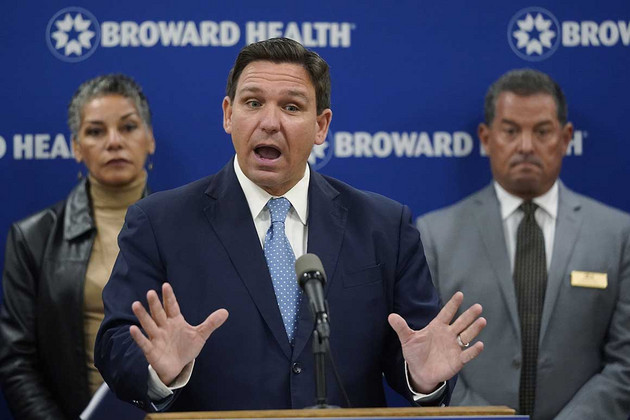 "The general Republican mindset now is about grievances against condescending elites," Michael Grunwald, the Miami-based author of The Swamp, told me. "And it fits with the sense that 'we're Florida Man; everyone makes fun of us.'" But criticism doesn't faze Florida men; it emboldens them.
DeSantis is a politician who preaches freedom while suspending elected officials who offend him, banning classroom discussions he doesn't like, carrying out hostile takeovers of state universities, and obstructing the release of public records whenever he can. And somehow Florida, a state that bills itself as the home of the ornery and the resistant, the obstinate and the can't-be-trodden-on, the libertarian and the government-skeptic, has fallen for the most keenly authoritarian Governor in the United States.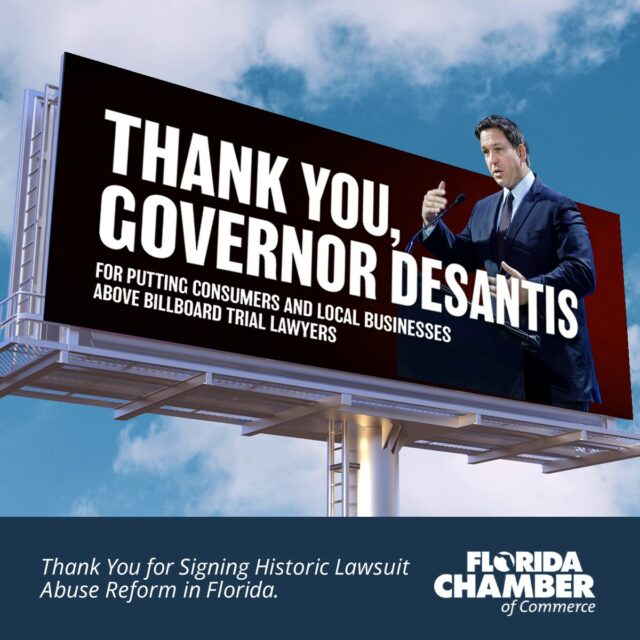 — DESANTISY LAND —
"Pro-Ron DeSantis super PAC hires another former Donald Trump aide" via Michael Bender of the New York Times —Matt Wolking, the deputy communications director for Trump's previous campaign, has joined the super PAC, Never Back Down, as strategic communications director. In 2020, Wolking oversaw the rapid response and war room teams for the Trump campaign and in 2021, he was the campaign communications director for Gov. Glenn Youngkin of Virginia. Most recently, he was vice president of communications at Axiom Strategies, the company run by Jeff Roe, a political consultant who joined the pro-DeSantis super PAC this month. Roe oversaw the 2016 presidential bid of Senator Ted Cruz of Texas.
"DeSantis begins ramping up South Carolina outreach for 2024, with backing from state lawmakers" via Alex Roarty of the Miami Herald — DeSantis and his allies are starting to lay the groundwork for a presidential campaign in South Carolina, moving to build a political operation and court local leaders in a state likely to be fiercely competitive in the 2024 GOP Presidential Primary. The efforts — coming before DeSantis even formally launches a White House bid — mark the first test of his political strength in South Carolina, as he attempts to make inroads in a state whose loyalties in next year's Primary could be split between a popular former Governor, sitting U.S. Senator and a former President. "DeSantis is making the calls," said Dave Wilson, a GOP strategist in South Carolina.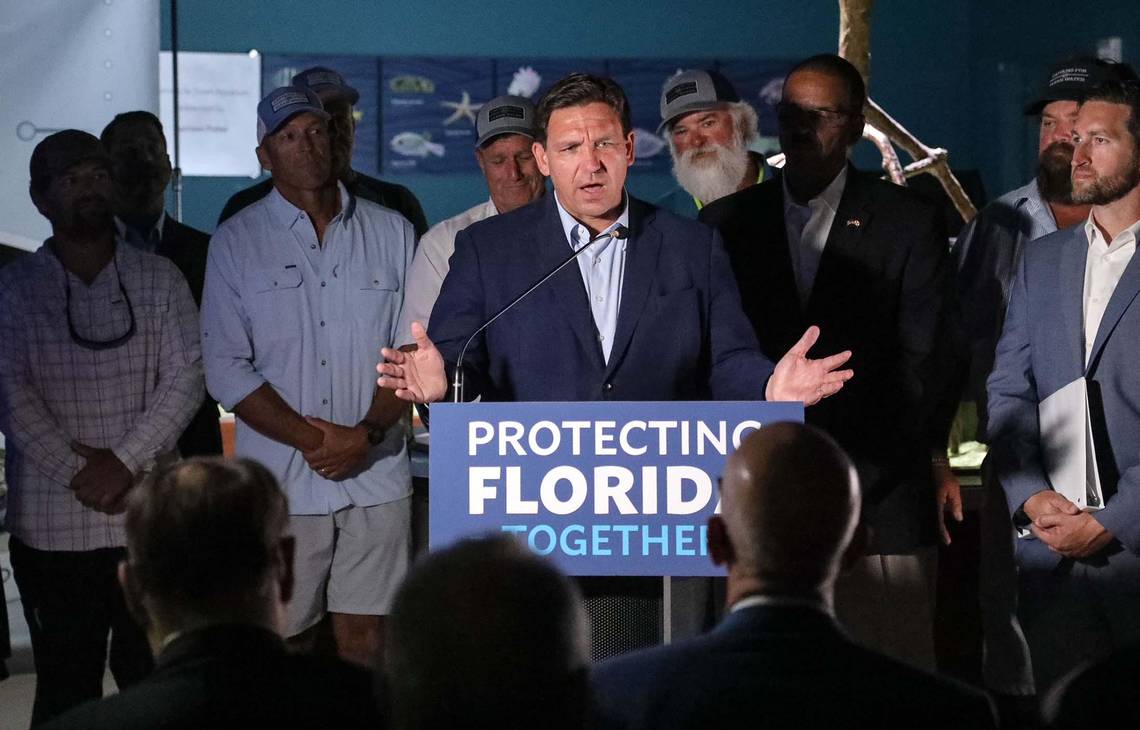 —"DeSantis will headline the Utah GOP convention in April" via Bryan Schott of The Salt Lake Tribune
"DeSantis 'parental rights' push leads to pulled civil rights film, ousted principal" via Christopher Wilson of Yahoo News — This month, there has been fallout when a film about civil rights was pulled, and a principal was forced out of her job over the issue of nudity in a piece of classical art. Both occurred after complaints from parents, emboldened by state laws requiring "curriculum transparency" from schools. The Republican Governor has been at the forefront of a nationwide right-wing push to restrict what is taught in schools, generally focusing on removing books that discuss race, sexuality or gender that are often written by nonwhite or LGBTQ authors. Because of a law passed last year that DeSantis said requires transparency in curriculum and library options, school districts have pulled hundreds of books from the shelves to review them to make sure they don't violate any of the Governor's new education policies.
"DeSantis draws second ethics complaint over presidential ramp-up" via Gary Fineout of POLITICO — DeSantis' groundwork for a potential presidential campaign has drawn a second ethics complaint, this time coming from the head of the Florida Democratic Party. The complaint centers on whether money DeSantis' political committee spent on a three-day retreat at a Palm Beach resort hotel was an improper gift to DeSantis. DeSantis in late February huddled with donors and Republican elected officials such as Sens. Ron Johnson of Wisconsin and Tom Cotton of Arkansas at an event that was billed as a celebration of the "Florida blueprint." Campaign records show that Friends of Ron DeSantis paid the Four Seasons more than $235,000 toward the cost of the event.
Tweet, tweet: @TarynFenske — Just like the one from two weeks ago, we'll just add this to the list of frivolous & politically motivated attacks. Louder for the Dems in the back: It's inappropriate to use ethics complaints for partisan purposes.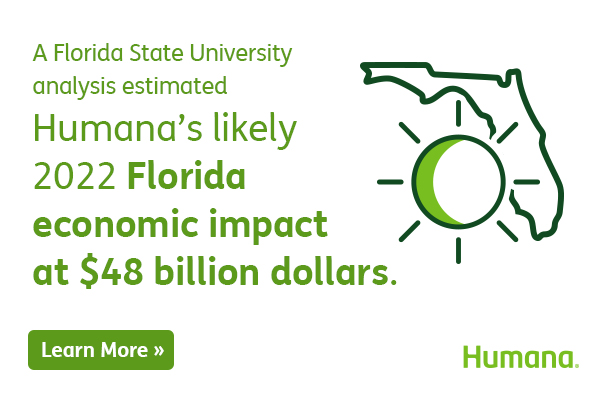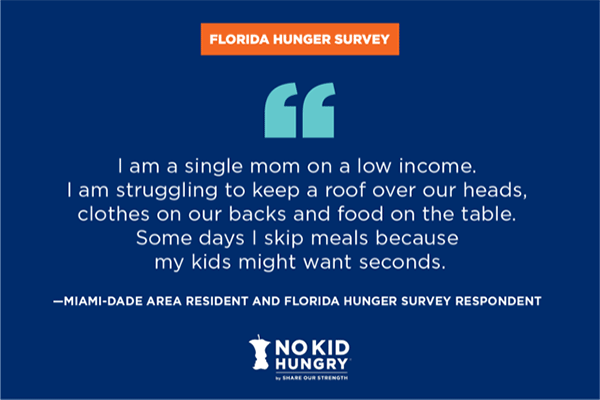 — LEGISLATIVE —
"DeSantis signs major school voucher expansion in Florida, amid cost questions" via John Kennedy of USA Today Network — One of the largest private school voucher expansions in the nation was signed into law by DeSantis, who hailed it as a "game changer," even as the overall cost of the move remains clouded. DeSantis signed the measure (HB 1) into law at a private, all-boys Catholic high school in Miami. The legislation makes all Florida students eligible for taxpayer-financed vouchers to attend private schools, a roughly $8,500 award that Democrats deride as a taxpayer supplement to wealthier parents with kids already enrolled in private education. Christopher Columbus High School, where Education Commissioner Manny Diaz noted that his son is a 2016 graduate, carries a $15,400 cost for tuition, fees and textbooks next year.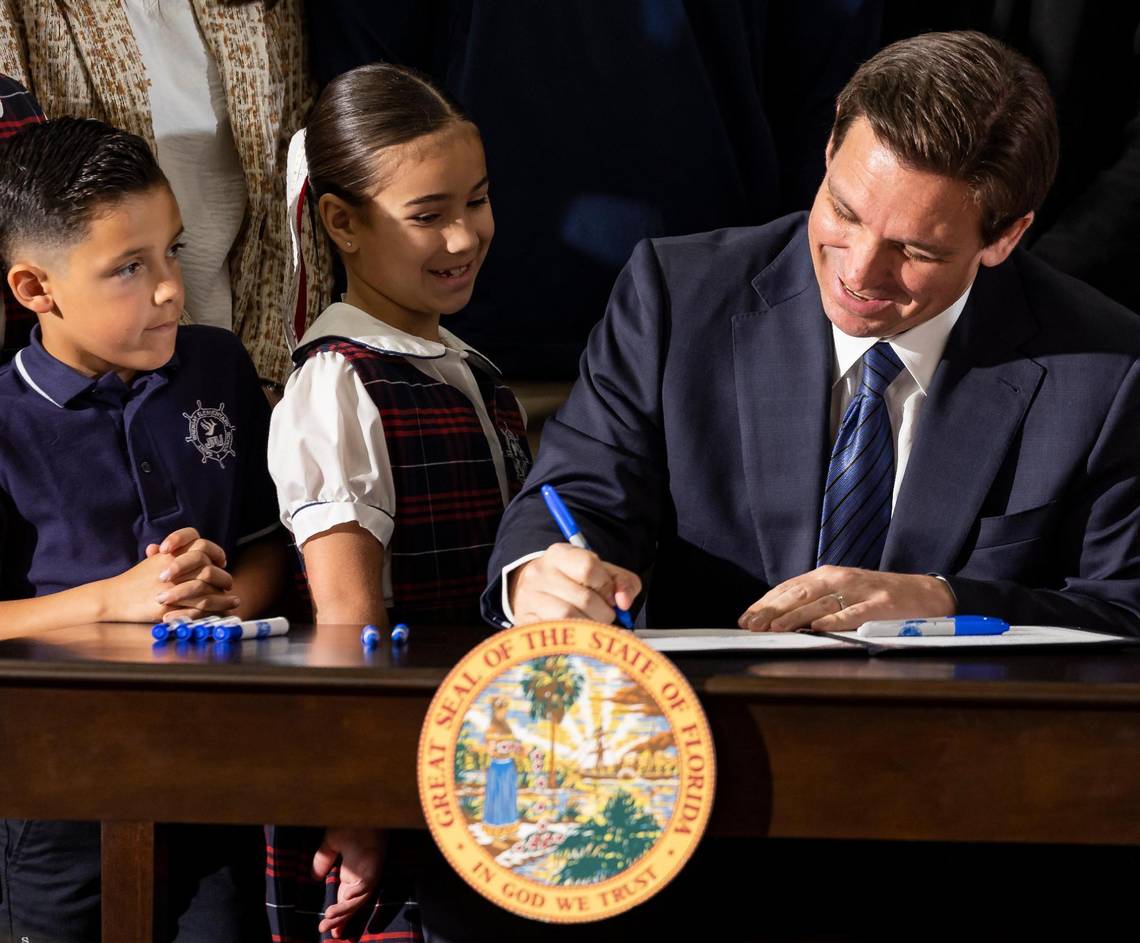 "Florida may spend billions to undo retirement changes pushed by Rick Scott" via Gary Fineout of POLITICO — Florida may spend billions in the next year bolstering up its huge pension plan for public employees by reversing parts of a controversial law that was muscled through more than a decade ago by then-Gov. Scott. A House budget panel is poised on Tuesday to approve an overhaul that includes lowering retirement requirements for first responders while also reinstating annual cost-of-living adjustments that were eliminated or curtailed by the 2011 law.
—"House to consider lowering first responder retirement age, increasing employee contributions" via Jacob Ogles of Florida Politics
"Senate panel moves pharmacy regulation bill, a top priority for DeSantis" via Christine Jordan Sexton of Florida Politics — Members of the Senate Health Policy Committee voted unanimously to advance a PBM bill (SB 1550) to the Senate Fiscal Policy Committee after tagging on multiple amendments. The bill pits the pharmacy industry and the DeSantis administration against pharmacy benefit managers and business groups. While supportive of the amended bill, Florida Pharmacy Association member and Jacksonville pharmacist Kevin Duane said the amended bill no longer requires PBMs to reimburse pharmacists for the coats of the drug. The managed care plans and PBMs, though, think deleting the mandate is an improvement. Nevertheless, the bill still requires PBMs to accept all pharmacies into their networks and bans PBMs from requiring people to use mail-order pharmacies. Those are some reasons that the industry continues to have concerns with the bill.
"House moves on DeSantis' call for centralized digital currency ban" via Gray Rohrer of Florida Politics — One week after DeSantis called on the Legislature to ban the use of any central bank digital currency (CBDC) in the state, a House panel passed a bill to do just that. The House Commerce Committee voted 15-5 in favor of PCB COM 23-02, which defines a CBDC as a "digital medium of exchange or digital monetary unit of account issued by the United States Federal Reserve System, a federal agency, a foreign government, a foreign central bank, or a foreign reserve system" and prohibits the acceptance of such currency by the state.
"Amid conservative media opposition, sponsor of Florida defamation bill seeks changes" via Mary Ellen Klas of the Miami Herald — The author of a House bill to make it easier to sue the public and journalists over defamation claims says he is preparing amendments to the measure to clarify a provision that assumes that any statement from an anonymous source is false and to allow for alternatives to damages in some cases. Rep. Alex Andrade said he intends to propose modifications to the bill, HB991. The bill and its Senate companion, SB 1220, will eliminate long-standing protections for the news media in their coverage of politicians, government officials and public figures, make it easier to sue media outlets and change who is considered a public figure for the purpose of establishing a claim of defamation, libel and slander.
"House panel approves bill to increase payments for workers' comp doctors" via Christine Jordan Sexton of Florida Politics — In an attempt to beef up the number of physicians willing to treat workers' compensation patients, a House Subcommittee gave the green light to a bill that will increase for the first time in 20 years reimbursement rates for expert medical witnesses testifying in workers' comp cases. Filed by Rep. Daley, HB 1299 increases the maximum hourly rate by $100 an hour, allowing expert witnesses to earn $300 per hour. Likewise, the bill also increases payment from $200 per day to $300 per day for expert witnesses who did not provide the care in dispute or who are reviewing medical records.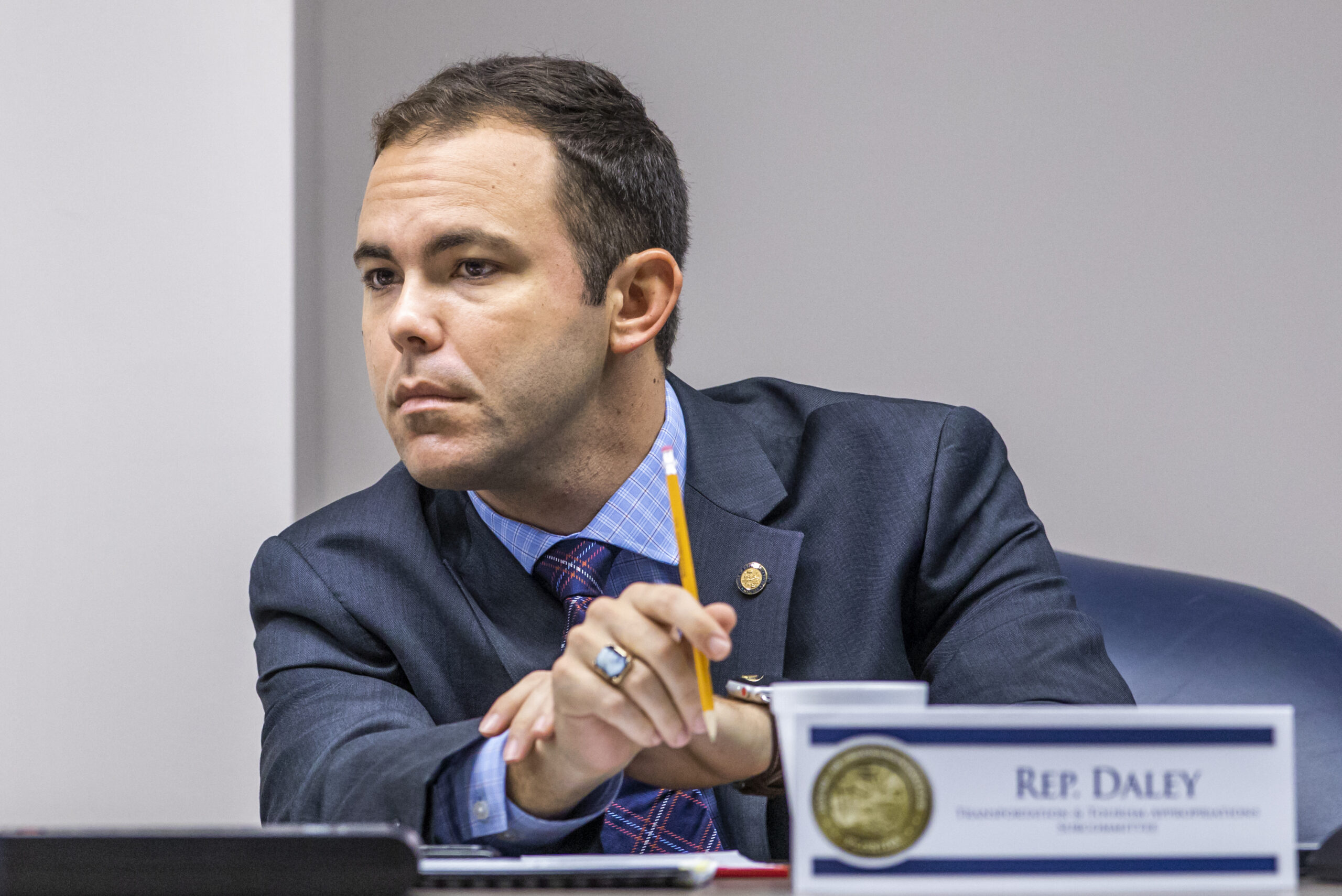 "Senate medical pot telehealth bill sails through first Committee" via Arek Sarkissian of POLITICO — Lawmakers advanced a Senate proposal that would allow medical marijuana doctors to conduct follow-up visits with patients via telehealth, with approval from one of the staunchest pot critics in the Legislature. The measure, sponsored by state Sen. Jason Brodeur, was approved unanimously Monday by the Senate Committee on Health Policy. The Committee also approved an amendment that tightened the proposal by requiring patients who use telehealth to see the same state-certified doctor. State Sen. Gayle Harrell even gave the bill a nod, saying she has been skeptical of marijuana's use as medicine throughout her legislative career, but those concerns were eclipsed by the benefits of telehealth.
"Proposed ban on gender-affirming care for minors clears last House committee" via Arek Sarkissian of POLITICO — A House committee advanced a proposal along party lines to ban gender-affirming treatments for minors after opposition from several human rights groups. The measure, which is sponsored by state Reps. Randy Fine, a Palm Bay Republican, and Ralph Massulo, a Lecanto Republican, would completely ban gender-affirming treatments by Dec. 31. The bill, if signed into law by Gov. Ron DeSantis, would take effect on July 1, with the later deadline providing time for children to phase out ongoing treatments.
"Push for partisan School Board elections advances" via Anne Geggis of Florida Politics — A bill that would have voters decide in the 2024 election whether School Board candidates should declare a party affiliation is taking a step toward becoming law. Legislation (SJR 94) that Sen. Joe Gruters filed received a nod from the Senate Education PreK-12 Committee, with Democratic dissent at its second Committee stop. Gruters called his bill a "transparency" measure. "There is a reason why people register with political parties," Gruters said. "It's because people are like-minded. They share similar values and viewpoints, and this will allow voters the opportunity to know the core basic beliefs of a candidate before they go and make that vote."
— MORE LEGISLATIVE —
"Senate Democrats hammer school choice expansion, criticizing costs, accountability and quality" via Anne Geggis of Florida Politics — The signing of landmark legislation representing the biggest expansion of school vouchers in the country moved DeSantis to say that "phony narratives" were all his critics have. "You know you're on the right track when they can't argue against you on the substance," DeSantis said as he signed the bill at Christopher Columbus High School in Miami. The ink was hardly dry on the law, however, when Democratic Senators put out a statement arguing a looming disaster awaits because of "reckless" spending with precious education dollars. The law (HB 1) means the children of millionaires and billionaires will get an $8,000 check toward tuition at schools that aren't accountable and regulated, Democrats argued.
"Jay Collins resolution condemns Tampa, Hillsborough officials' meeting with Cuba Ambassador" via Gray Rohrer of Florida Politics — Tampa area officials who met with Cuba's U.S. Ambassador would be officially condemned under a resolution filed in the Senate. Sen. Collins filed the measure (SR 1728), which mentions Tampa City Council member Guido Maniscalso, Hillsborough County School Board Member Karen Perez and Hillsborough Clerk of Court Cindy Stuart by name. "We stand united with the people of Cuba against the repressive regime, and we believe there is freedom for everybody," Collins told reporters outside the Capitol on Monday. Ambassador Lianys Torres Rivera had dinner with Tampa politicians and business officials on March 3 at Mise en Place, a Tampa restaurant. Dissidents held a protest outside the establishment.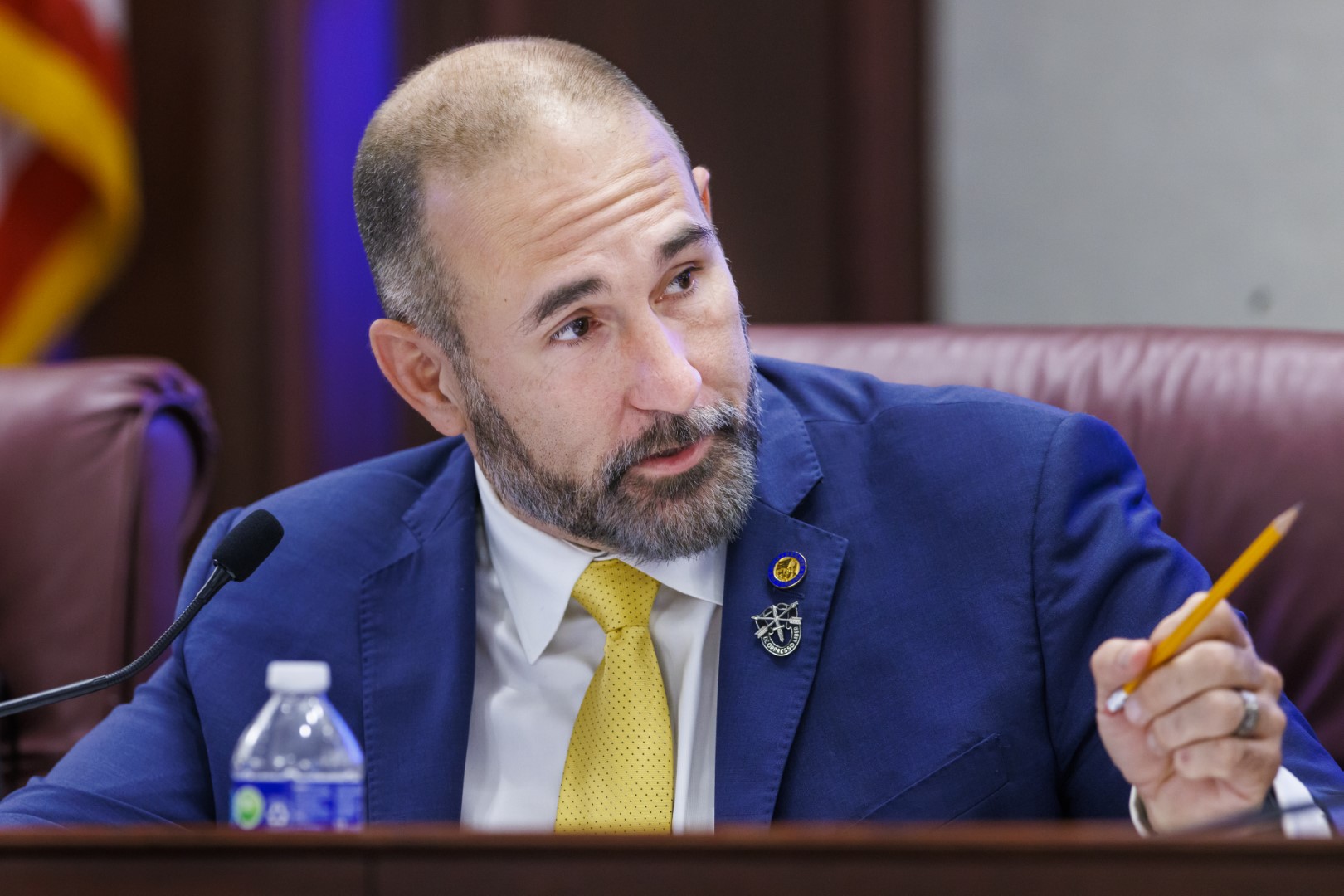 "TBARTA's demise is one step closer as House clears dissolution measure" via Florida Politics — The Tampa Bay Area Regional Transit Authority (TBARTA) is another step closer to being a remnant of the past after the full House approved a bill from Rep. Jeff Holcomb to dissolve the agency (HB 155). The measure now heads to the Senate where a similar measure (SB 198), carried by Sen. Nick DiCeglie, has one more Committee to get through. TBARTA has already voted to dissolve itself, unanimously clearing a motion to sunset the agency by the end of 2023 at a meeting in late January after the bills were filed.
"Proposed study looks at taking phosphogypsum out of stacks, into roads" via Wes Wolfe of Florida Politics — The potential to reuse a phosphorus byproduct in transportation construction projects is closer to reality after a bill specifying such passed panels in both the House and Senate. The bill sets out to accomplish three things. Primarily, it directs the Florida Department of Transportation (FDOT) to look into the suitability of using phosphogypsum in road base, including consideration of existing and ongoing studies. It also "provides that phosphogypsum, beneficially reused, pursuant to the terms and conditions of an (Environmental Protection Agency)-allowed use, is not solid waste, and is allowed in use in Florida," said House Infrastructure and Tourism Appropriations Subcommittee Chair Andrade.
"Lawmakers want to stop left lane drivers who won't move over" via Gabrielle Russon of Florida Politics — At a hearing, the Senate Transportation Committee approved SB 464, which would make it illegal for drivers to operate their vehicles in the furthermost left lanes when the speed limit is at least 65 mph and there are at least two lanes of traffic moving in the same direction. The bill's sponsor, Sen. Keith Perry, argued his proposed legislation is necessary because current law is difficult to enforce, and safety concerns exist when people stay too long in the left lane. "The real issue we have … passing on the right-hand side causes a lot of accidents," said Perry. He cited 17,404 crashes resulting from passing on the right in Florida in the past five years.
"House Subcommittee greenlights $100M Florida Forever plan" via Wes Wolfe of Florida Politics — The state's land acquisition efforts for environmental conservation could get a planned annual $100 million under the requirements of a proposed committee bill from the House Agriculture, Conservation and Resiliency Subcommittee. "The past few years we have worked to better protect (the state's natural resources) by passing important legislation codifying the Florida Wildlife Corridor and giving record funding for acquiring lands under the Florida Forever Program," said Subcommittee Chair James Buchanan. The Subcommittee unanimously passed the bill.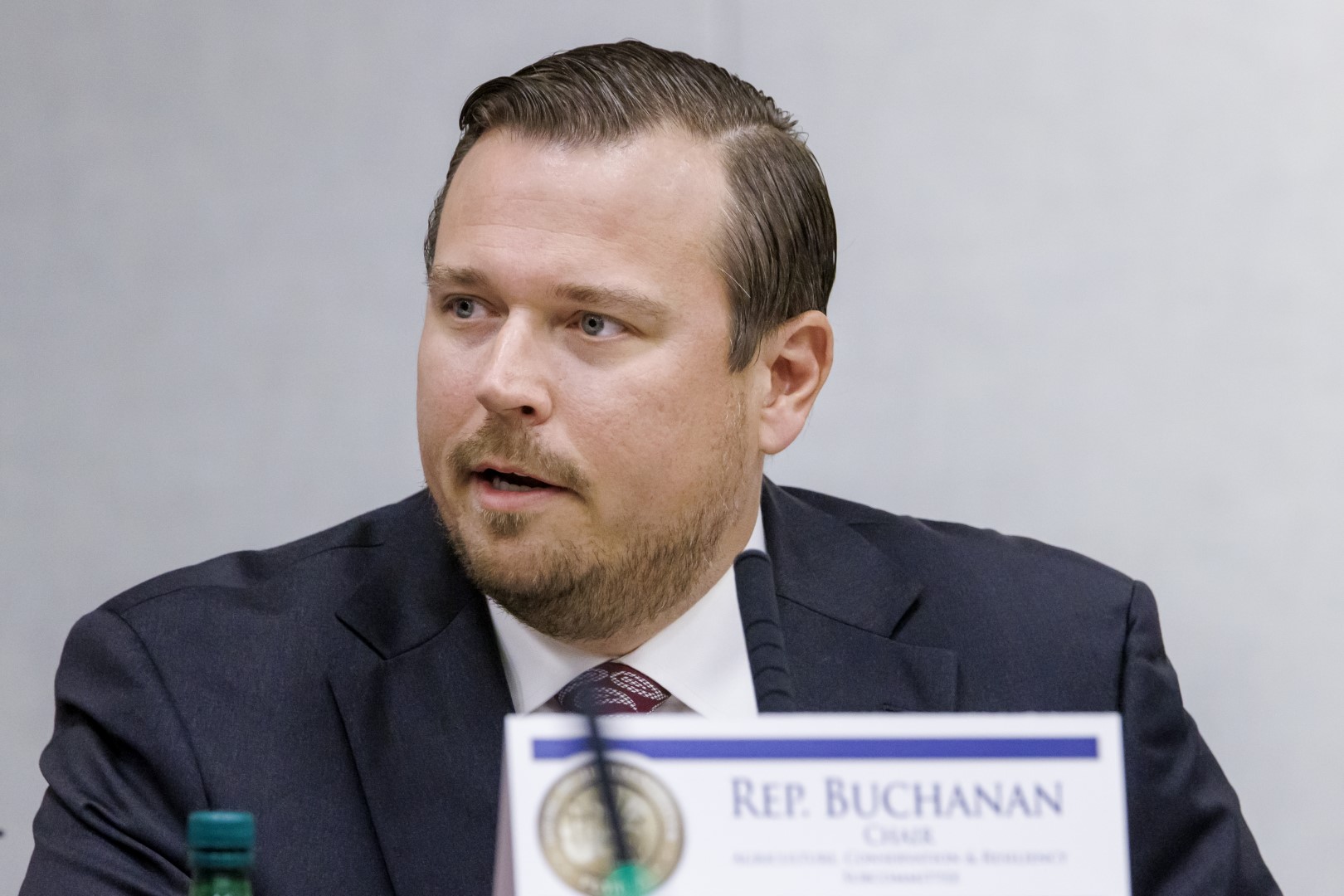 "Senate panel backs bill shielding roller-skating rink owners from liability suits" via A.G. Gancarski of Florida Politics — A bill that would affirm legislative intent on roller-skating at one's own risk glided through its first Senate stop. The Commerce and Tourism Committee approved SB 1458, sponsored by Sen. Clay Yarborough. The "Roller Skating Rink Safety Act" would shift liability burdens in many cases to skaters and patrons rather than management and ownership, with the goal of lowering insurance premiums for owners and operators of the roughly 41 rinks left in the Sunshine State.
"Venomous reptile bill amended to apply only to nonnative species" via Wes Wolfe of Florida Politics — Some amount of compromise was reached in a House Committee as Republican Rep. Shane Abbott brought an amendment to apply the venomous reptile legislation only to handling of nonnative species. HB 1161 sets the penalties for knowingly releasing, or letting escape through gross negligence, a nonnative reptile of concern to a Level Three violation. Knowingly releasing or letting escape through gross negligence a venomous reptile would be a Level Four violation. Level Four violations are punishable by a fine of up to $5,000 and/or five years in prison. Level Three violations can result in a fine of up to $1,000 and up to a year in prison. Committee members passed the bill unanimously, and it now waits for consideration by the full House.
— MORE FROM CAPITOL —
"GOP's Cory Mills calls defamation bills not worthy of 'free state of Florida'" via Steven Lemongello of the Orlando Sentinel — The GOP-backed bills to make it easier to sue the news media in Florida face opposition from conservatives, including Republican U.S. Rep. Mills and the Koch-funded Americans for Prosperity, who call the measures unconstitutional. "This bill is encouraging the state to violate its citizens' fundamental rights as Americans and is not only unpatriotic, but it is not representative of the free state of Florida," Mills wrote in a letter to leaders of the Florida House and Senate last week. But on Friday, House Speaker Paul Renner said in response that the House bill, in fact, was meant to challenge established constitutional law. He said the goal was to trigger legal challenges that would result in the U.S. Supreme Court overturning established precedents on defamation laws, most notably the Times vs. Sullivan decision.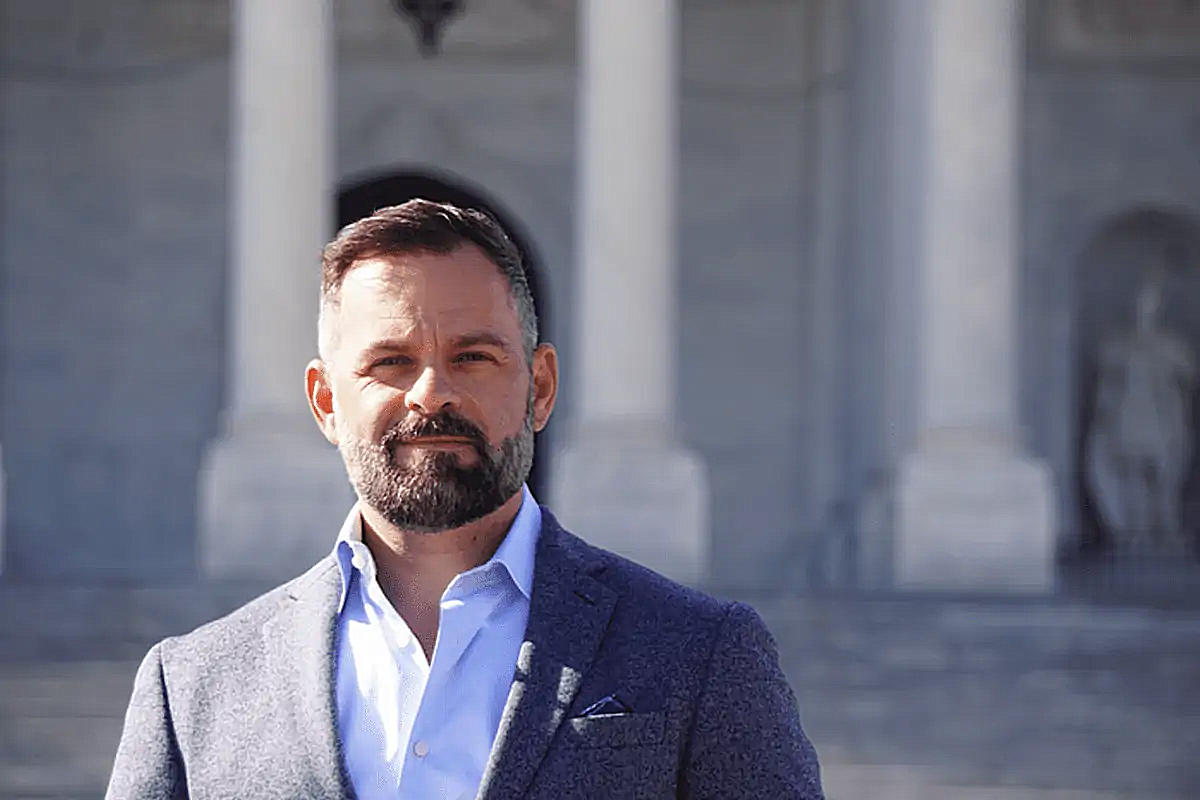 "Senate declares August as 'Amblyopia Awareness Month'" via Drew Wilson of Florida Politics — The Senate has OK'd a resolution designating August as "Amblyopia Awareness Month." Amblyopia, more commonly referred to as "lazy eye," is the most common cause of permanent vision loss in children. It is caused by several eye disorders, and it affects an estimated one in 20 children. Amblyopia is preventable if caught and treated early, so the Florida Society of Ophthalmology (FSO) and the For Eye Care Foundation (FECF) have made raising awareness a priority. FSO and FECF's awareness effort was given a boost by Sen. Lori Berman, who sponsored the resolution (SR 1724).
AFP-FL joins chorus heralding universal school choice — Conservative group Americans for Prosperity-Florida lauded the Governor for signing HB 1, which it had identified as one of its key priorities ahead of the 2023 Legislative Session. "Today marks the beginning of meaningful education choice for parents across the state, which will result in even brighter futures for Florida's children. By signing this transformative legislation, Gov. DeSantis has dramatically boosted the opportunity for every child in the state to receive an education carefully tailored to their individual needs," said AFP-FL State Director Skylar Zander. "Under this new law, all Florida children will receive a quality education that reflects their unique abilities, paving the way to an even more prosperous future for all. Thanks to the tireless efforts of House Speaker Paul Renner, Senate President Kathleen Passidomo, and bill sponsors Rep. Kaylee Tuck and Sen. Corey Simon, Florida's parents will have the freedom to choose an education that fits the individual needs of their children."
Florida Chamber cheers school choice signing — Florida Chamber of Commerce President and CEO Mark Wilson also praised the Governor after the voucher bill was signed into law. "Universal School Choice means every Florida student can achieve their unique educational goals, regardless of their family's income or their ZIP code. With only 53% of Florida third graders reading at or above grade level, it is clear Florida families and students need support and flexibility, and this bill empowers them to have tailored educational experiences rather than the current one-size fits all approach. The Florida Chamber has actively supported this legislation, as it supports our Florida 2030 Blueprint goal of ensuring every third grader in Florida can read at or above grade level by 2030," he said.
FEA says universal vouchers a 'drain' on taxpayer money — Florida Education Association President Andrew Spar criticized the universal voucher bill, saying it would "drain billions of taxpayer dollars away from the neighborhood public schools that nearly 90% of Florida's parents trust to educate their children." The head of the teacher union continued, "Additionally, this new law will hand over that public money to unaccountable, corporate-run private schools. Average Floridians will be helping pay for millionaires and billionaires to send their kids to elite private schools that hand-select their students. Once again, we see Gov. DeSantis putting his political ambitions ahead of Floridians, including our students. We are deeply concerned that children will pay the ultimate price for the Governor's politics."
Teach Florida praises universal voucher bill — An organization that advocates on behalf of Florida's nonpublic schools praised DeSantis and lawmakers after the universal voucher bill was signed into law. "This legislation is nothing short of transformational. Every student in Florida will soon have the opportunity to experience an education that works for them thanks to Gov. Ron DeSantis," said Teach Florida Executive Director Danny Aqua. "Florida's future belongs to our children, and now those children will have the freedom to learn at a school that empowers them to unlock their full potential. I am grateful to Gov. Ron DeSantis, House Speaker Paul Renner, Senate President Kathleen Passidomo, and every legislator who took a stand for Florida's children and advocated in support of education freedom."
ACLU condemns 'dangerous' trans care bill — The ACLU of Florida admonished the House Health and Human Services Committee after it voted to advance a bill (HB 1421) banning most gender-affirming and gender-conforming care for minors and allowing for the criminal prosecution of health care providers who provide such care. ACLU of Florida legislative director and senior policy counsel Kara Gross said, "Make no mistake: this bill will harm Florida's most vulnerable children. If this bill is signed into law, parents of trans children will face a grim choice: either move their families out of Florida to seek evidence-based, medically necessary care for their children or stay in Florida and risk their children's physical and mental well-being."
"Americans for Tax Reform says PBM bills could backfire" via Drew Wilson of Florida Politics — The conservative group Americans for Tax Reform (ATR) is taking aim at one of DeSantis' top health care priorities. In a letter to members of the House Health & Human Services Committee, ATR President Grover Norquist railed against proposed legislation (HB 1509, SB 1550) that would impose further regulations on pharmacy benefit managers. Pharmacy benefit managers, or PBMs, negotiate with drug manufacturers on behalf of insurance companies to purchase drugs at reduced prices or promise additional rebates. They have been pejoratively referred to as "middlemen" due to "spread pricing," a term describing the practice of charging an insurer one price for a drug and paying the pharmacy a lower cost while pocketing the difference.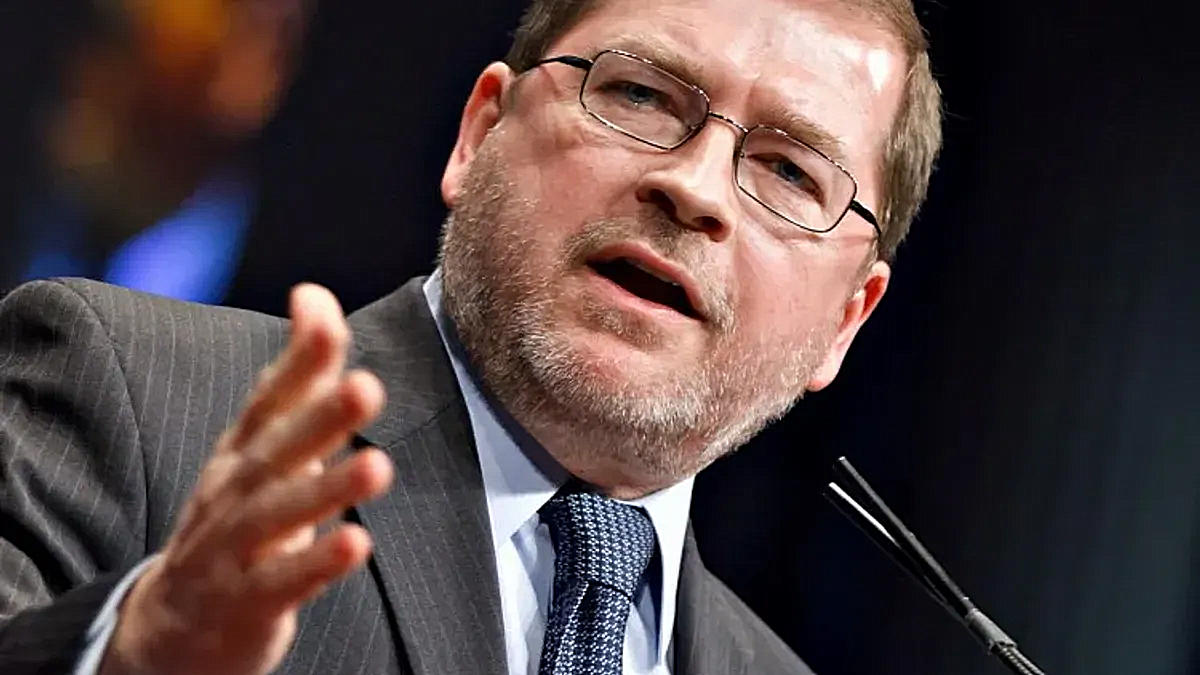 EMPOWER Patients applauds advance of PBM bill — A coalition of independent and community pharmacists and pharmacies praised members of the Senate Health Policy Committee for voting unanimously in favor of a bill (SB 1550) imposing more regulations on pharmacy benefit managers. "EMPOWER Patients is comprised of hundreds of Florida patients and independent and community pharmacists across the state, and they are all too familiar with the abuses of multibillion-dollar pharmacy benefit managers, or PBMs," Helen Sairany, a member of the EMPOWER Patients coalition and CEO of the Florida Pharmacy Association. " … Fortunately, the Prescription Drug Reform Act would establish various patient protections, including prohibiting steering, while also leveling the playing field for independent and community pharmacists, which would ultimately help reduce patient costs. We're sincerely grateful to Gov. DeSantis, Sen. Brodeur, and Rep. Linda Chaney for the work they've done to hold PBMs accountable and the critical, long-overdue change they will help establish on behalf of patients in the coming months."
Florida Citrus Mutual hails investments in citrus' future — Florida Citrus Mutual applauded lawmakers for setting aside funding for the citrus industry in their draft budgets for the 2023-24 fiscal year. The budgets include continued funding for the Citrus Research and Development Foundation and the Citrus Health Response Program at FDACS as well as funding boosts for the Citrus Research and Field Trial Foundation and for marketing efforts at the Florida Department of Citrus. "Florida's citrus growers are comforted to see that the Florida Legislature believes in the future of Florida citrus," said Matt Joyner, CEO of Florida Citrus Mutual. "We are grateful to see both Chambers publishing budget proposals that continue funding for important research programs and even increase investments to hasten the good work coming from these projects."
— LEG. SKED —
Assignment editors — Aetna Better Health of Florida CEO Jennifer Sweet will speak at a news conference during Children's Week of Florida's Legislative Session. Sweet, joined by Education Commissioner Manny Diaz, Jr., Sen. Calatayud; Reps. Daniel Perez and Mike Gottlieb; Florida Department of Children and Families Secretary Shevaun Harris and Florida Department of Juvenile Justice Secretary Eric Hall, will speak about improving child wellness in Florida as part of a collaboration between the Children's Forum and Aetna Better Health of Florida: 11:15 a.m., steps of the Old Capitol.
— The House Appropriations Committee will consider the House's proposed budget: 8 a.m., Room 212, Knott Building.
— The Senate Fiscal Policy will take up a bill (SB 52) that would block students from using social media in school: 8:30 a.m., Room 110, Senate Office Building.
— The Senate Appropriations will consider the Senate's proposed budget (SB 2500): 9 a.m., Room 412, Knott Building.
— The House Constitutional Rights Rule of Law & Government Operations Subcommittee will consider a bill (HB 1607) that would protect war monuments from defacement, removal and attempts to offer historical context: 2 p.m., Room 404, House Office Building.
— The House Healthcare Regulation Subcommittee will take up a bill (HB 1509) that would impose more regulations on pharmacy benefit managers: 2 p.m., Room 102, House Office Building.
— The House PreK-12 Appropriations Subcommittee will consider a bill (HB 741) that would allow local governments to set up speed enforcement cameras in school zones: 2 p.m., Room 17, House Office Building.
— The House Regulatory Reform & Economic Development Subcommittee will consider legislation (HB 833) that would allow local governments to impose some limited restrictions on vacation rental housing units: 2 p.m., Room 212, Knott Building.
— The Senate Special Order Calendar Group meets: 5:45 p.m., Room 401, Senate Office Building.
— STATEWIDE —
"Ashley Moody protests proposal to lift permission for religious campus groups" via Michael Moline of Florida Phoenix — Moody has joined with the attorneys general of 22 other states in protesting a Joe Biden administration move to lift federal regulatory protection for campus groups that discriminate based on religious beliefs. Moody and the other A.G.s read the initiative as a potential violation of religious freedom under the First Amendment. "The religious practice of student groups and individuals is under immense fire at universities," the A.G.s wrote in a letter to Education Secretary Miguel Cardona. "Religious students have greatly enriched campus communities, through charity, service, temperance, and commitment to learning. They are owed the right to freely exercise their religion, however out of fashion with an increasingly anti-religious bureaucratic regime that might be," the letter continues.
"Judge tosses sugar industry lawsuit but farmers also see partial win" via Bruce Ritchie of POLITICO — A federal judge has thrown out a lawsuit filed by the sugar industry challenging the U.S. Army Corps of Engineers operation of Lake Okeechobee. But sugar industry representatives say U.S. District Judge Donald M. Middlebrooks also handed them a win in declaring that a key component of a future reservoir south of the lake must be analyzed for its effect on existing water users. The plaintiffs claimed the 2008 Lake Okeechobee Regulation Schedule, known as LORS, reduced the baseline for available water in violation of a provision known as the "Savings Clause" in federal legislation approved by Congress in 2000.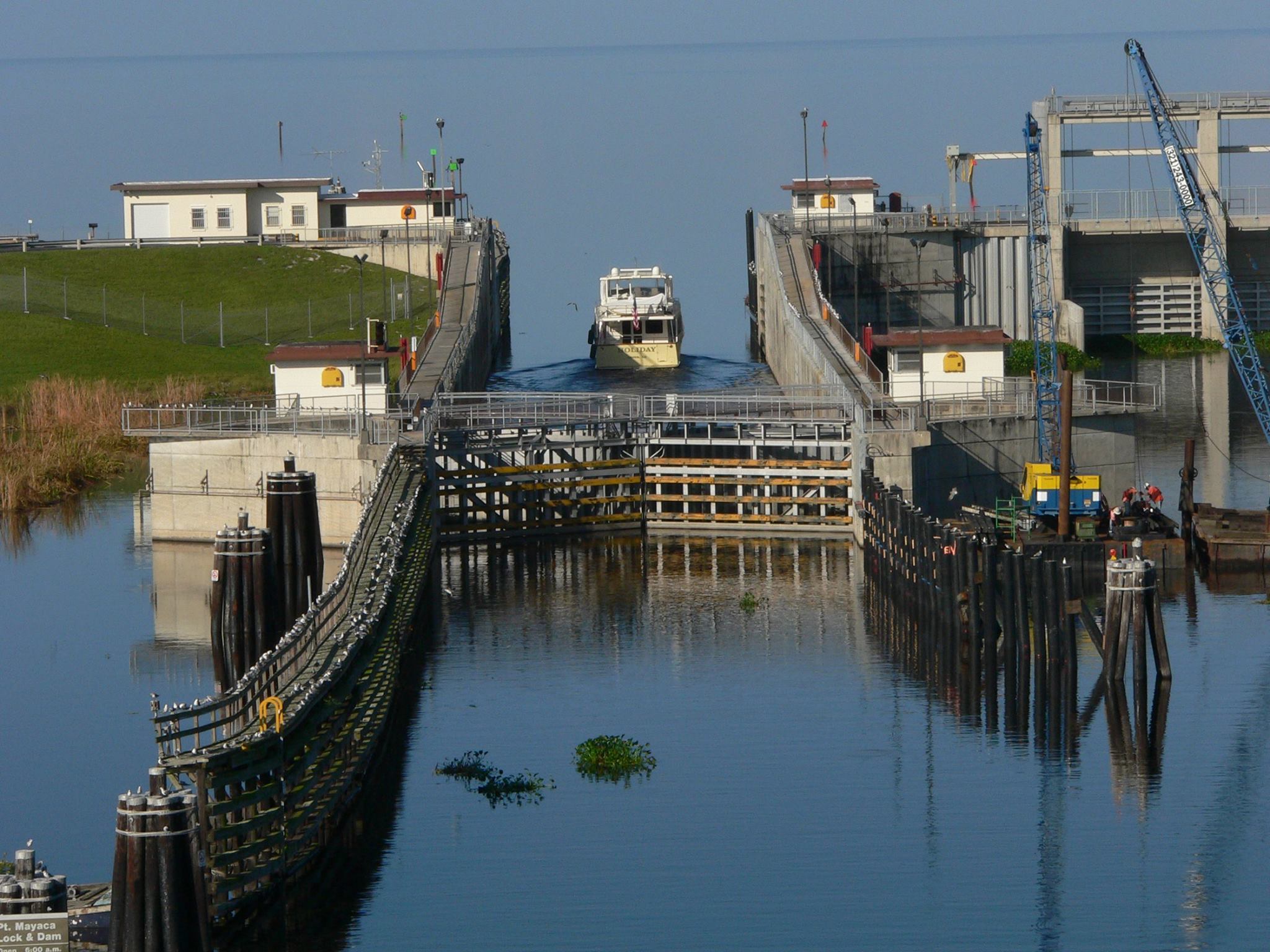 "Florida Prepaid, Florida Power & Light to deliver $4.2M in college scholarships" via Peter Schorsch of Florida Politics — The Florida Prepaid College Foundation is partnering with Florida Power & Light (FPL) to award $4.2 million in college scholarships to students in the most impoverished ZIP codes in the state, the organization announced this week. The funding will provide two-year college scholarships to 1,000 students over the next four years. FPL contributed half of the scholarship funds, matching Florida Prepaid College Foundation's $2.1 contributions dollar-for-dollar. It's the largest contribution since the Path to Prosperity Scholarship Program launched two years ago. The Path to Prosperity Scholarship Program is a partnership with the Florida Chamber Foundation. It aims to reduce childhood poverty in Florida by providing a pathway to college.
To watch a video featuring the announcement, please click on the image below:
What Jimmy Patronis is reading — "Survey: Florida is best state for startups" via Business Observer — Florida cleaned up in a new study as the best state to start a small business. Florida, with a 5.5% corporate tax rate and most jobs created by startups, was rated the best state. It has the No. 3 highest amount of small business loans secured per number of employees, at $4,913. The state was followed by Texas at No. 2. Vermont is the worst state to start a business.
"Florida gas prices dip 9 cents after two-week surge" via Jesse Scheckner of Florida Politics — Motorists across the Sunshine State are paying an average of 9 cents less for a gallon of gas than they were a week ago, thanks to a big drop in the oil market a two weeks prior. Over the last week, retail prices for fuel fell to $3.37, 21 cents cheaper than the state's high this year and 75 cents less than what drivers paid this time in 2022. The U.S. price of oil plunged 17% to a new 2023 low two weeks ago but has since recovered slightly, an upward shift that could limit how much further gas prices fall in the short-term.
"Parents ask for Tallahassee Classical board chair to resign over 'David' art lesson firestorm" via Ana Goñi-Lessan of the Tallahassee Democrat — A local charter school held its first board meeting after the forced resignation of its principal over an art lesson hit international news. Tallahassee Classical School had its largest-ever in the cafeteria for its board meeting. Some even asked the board chair, Barney Bishop, to resign. "There's problems here, and you got rid of a good administrator who was willing to fix the problems. We have to find out through the news," said a parent. "You're saying it's not about David, but that's all that's coming up."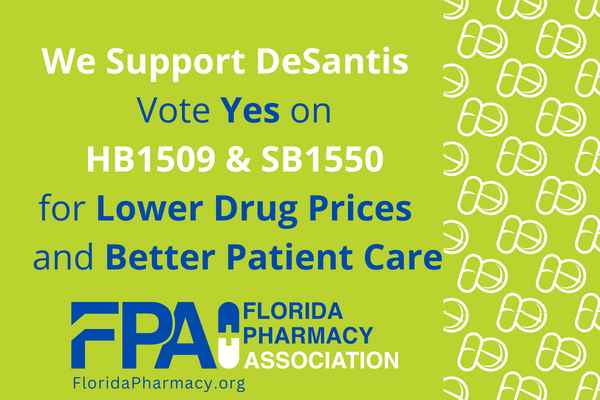 — D.C. MATTERS —
"Joe Biden's Justice Dept. keeps hard line in death row cases" via Michael Tarm and Alanna Durkin Richer of The Associated Press — Rejon Taylor hoped the election of Biden, the first U.S. President to campaign on a pledge to end the death penalty, would mean a more sympathetic look at his claims that racial bias and other trial errors landed him on federal death row in Terre Haute, Indiana. But two years on, Justice Department attorneys under Biden are fighting the Black man's efforts to reverse his 2008 death sentence for killing a White restaurateur as hard as they did under Donald Trump, who oversaw 13 executions in his presidency's final months. "Every legal means they have available they're using to fight us," said the 38-year-old's lawyer, Kelley Henry. "It's business as usual."
"Biden renews push to ban assault weapons in wake of Nashville shooting" via Kierra Frazier of POLITICO — Biden revived his push for a federal assault weapon ban in the aftermath of a deadly elementary school shooting. "I call on Congress again to pass my assault weapon ban. It's about time we begin to make some progress, but there's more to learn," Biden said at a Small Business Administration Women's Business Summit. Biden called the shooting "heartbreaking" and a "family's worst nightmare." "We have to do more to stop gun violence; it's ripping our communities apart — ripping the soul of this nation," Biden said. "And we have to do more to protect our schools, so they aren't turned into prisons."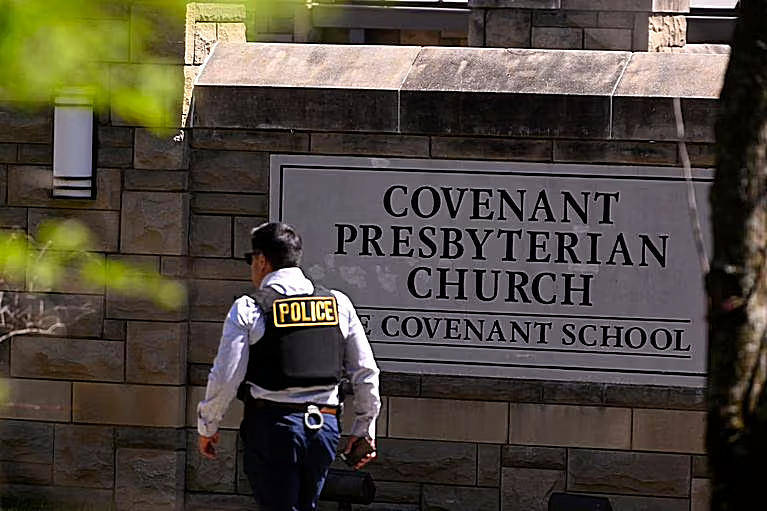 "Scott suggests 'automatic death penalty' for school shooters" via Arthur Delaney of HuffPost — Congress ought to consider a mandatory death penalty for school shooters, Sen. Scott said Monday after the latest high-profile mass shooting this year claimed the lives of seven people at an elementary school in Tennessee. "We need to consider an automatic death penalty for school shooters," Scott said on Twitter. "Life in prison is not enough for the deranged monsters who go into our schools to kill innocent kids & educators."
—"Few picked FAU basketball to reach Final Four. One who did: Sen. Scott" via Eric J. Wallace of The Palm Beach Post
"Can Democrats find anyone (at all) to run for Senate?" via Ursula Perano of The Daily Beast — Slowly but surely, the 2024 Senate cycle is shaping up, with eager candidates or battle-tested incumbents. But in Florida, it's a slow start, to say the least. Sen. Scott is running again. But leading state Democrats have been crickets about whether they're interested in going against him. Some point to Scott's lackluster wins in past cycles as evidence of him being vulnerable in 2024. Democratic operatives in Washington think the same.
— EPILOGUE TRUMP —
"Donald Trump cements transformation of GOP primary lanes" via Alexi McCammond of Axios — New polling is reinforcing the Trumpworld view that traditional GOP primary "lanes" are a thing of the past, leaving just two viable campaign styles: "Always Trump" or "Sometimes Trump." The remaking of the Republican base is proving to be a massive challenge for Gov.Ron DeSantis and other potential 2024 candidates, especially as they discover the dangers of sparring directly with the former President. A recent Monmouth poll found Trump currently polls higher than all other candidates and potential candidates — combined. Unless Trump is forced out of the race by legal troubles or other issues, the path to victory for an alternative candidate will likely remain narrow.
"Trump rolls out 'Ron Dukakis' nickname" via A.G. Gancarski of Florida Politics — Trump has another nickname for DeSantis, one that may be the least flattering yet. On Truth Social, the former President posted a video clip with two words: "Ron Dukakis." The scathing sobriquet seemed to be a reference to the 1988 Democratic presidential nominee. The former Massachusetts Governor's ill-fated choice to demonstrate his ability to be commander in chief by riding around in a tank proved central to his undoing by the George H.W. Bush campaign. Trump predicated this historical antecedent on footage from the Fox News show The Next Revolution with Steve Hilton, in which the host savaged DeSantis' evolving position on Ukraine and the presentation thereof.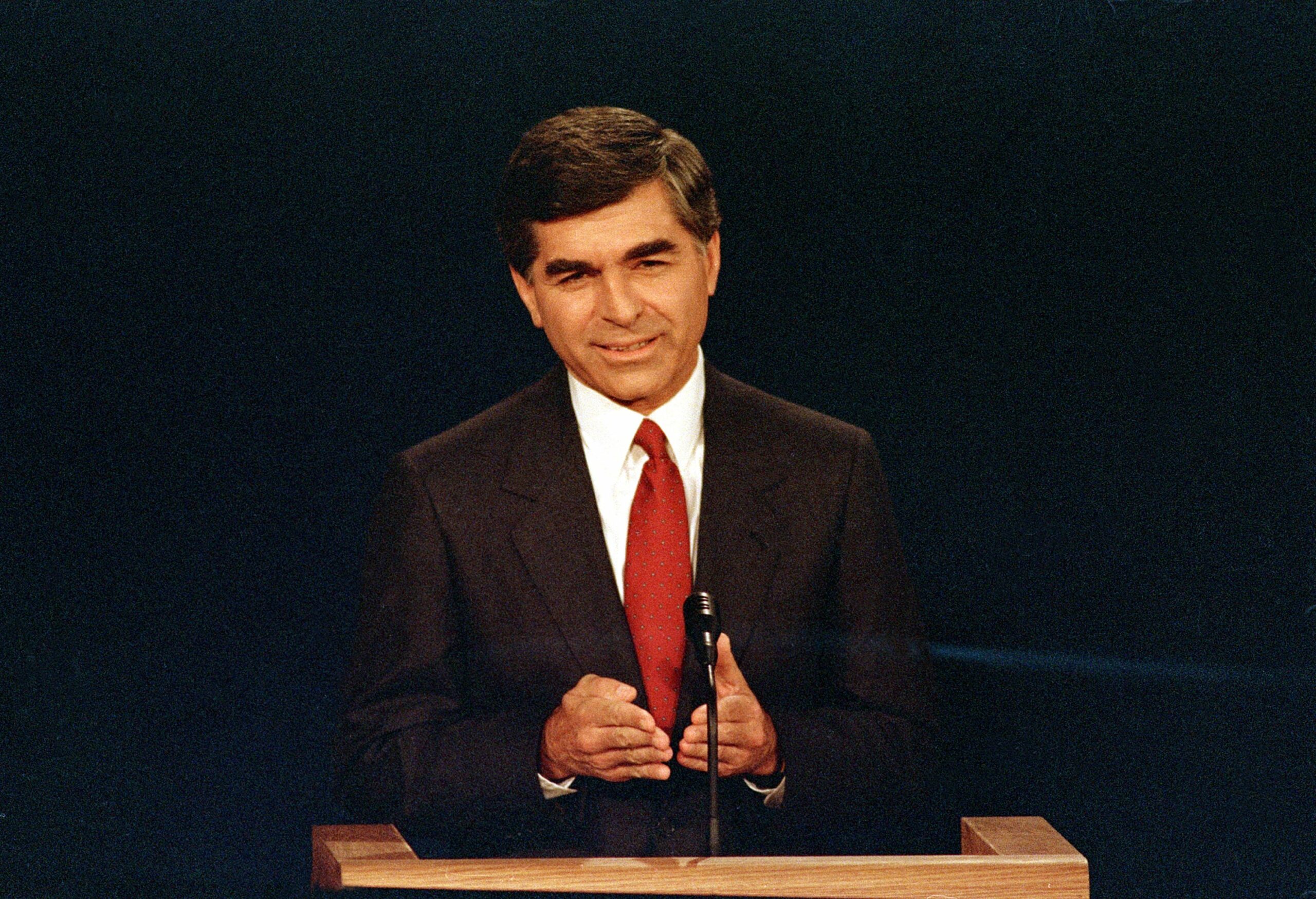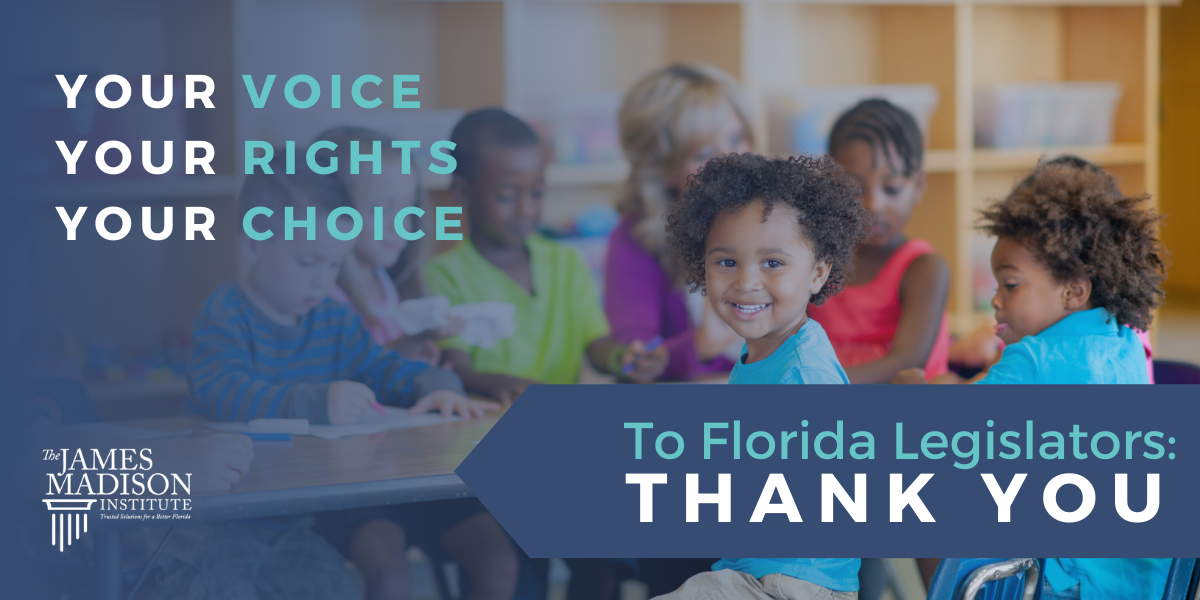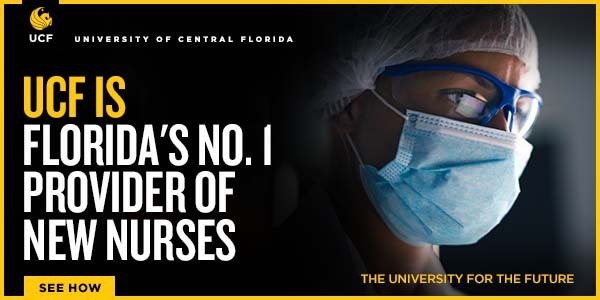 — 2024 —
"How a Trump indictment could ripple through the 2024 race" via Maggie Haberman of The New York Times — If Trump is indicted in New York in the coming days as expected, the political and legal bombshell would defy historical precedent, upend the former President's reality and throw the race for the 2024 Republican nomination into highly uncertain territory. With the grand jury in a Manhattan court expected to return on Monday afternoon, and an indictment possible as soon as that day, perhaps the biggest electoral question is whether Trump would continue to rally his supporters in the GOP Primary to his side. In the past, he has used investigations into his business, personal and political activities to stir a defensive sentiment among his most die-hard supporters.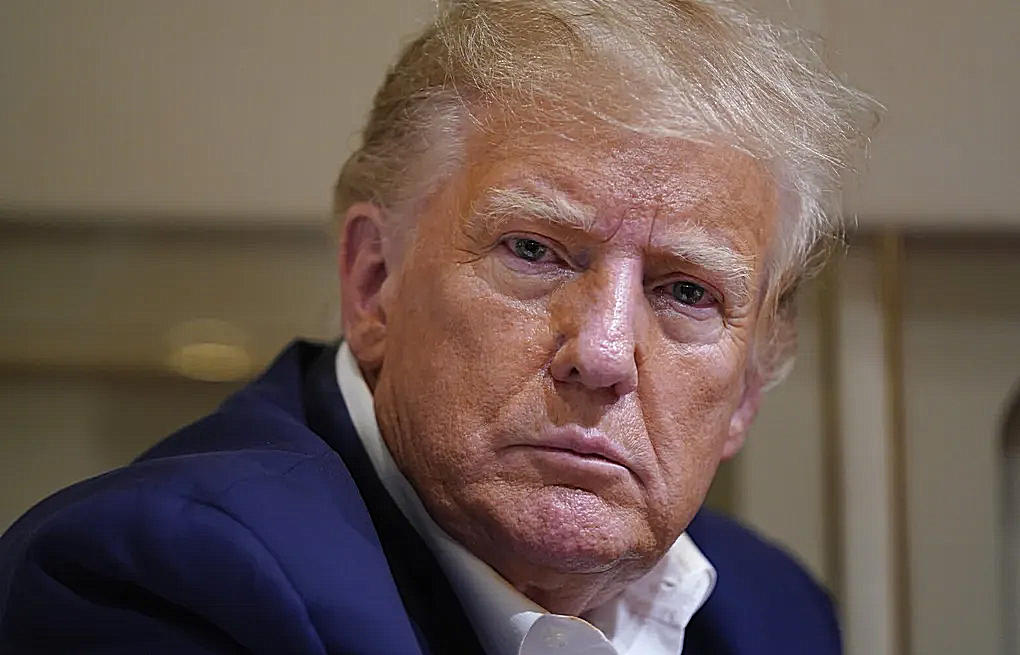 "Would Democrats rather face Trump or DeSantis in 2024?" via Alex Samuels of FiveThirtyEight — Who would Democrats rather see as the GOP's 2024 presidential nominee — Trump or DeSantis? When it comes to the broader electorate, an average of FiveThirtyEight's polling of imperfect, hypothetical, head-to-head matchups of each man against President Biden shows DeSantis with a slightly better chance than Trump. Democrats' slight preference for DeSantis over Trump — even if DeSantis might currently be better positioned to beat Biden — could be about one simple thing: Democrats really, really don't want to deal with the former President again and might not currently be thinking in terms of who's more beatable.
—"Trump claims Ron DeSantis would be 'working in a pizza parlor' without his endorsement" via A.G. Gancarski of Florida Politics
— LOCAL: S. FL —
"DeSantis reappoints Brad Levine to FAU Board of Trustees" via Jesse Scheckner of Florida Politics — Software entrepreneur and investor Levine is headed for another five-year term on the Board of Trustees at Florida Atlantic University. DeSantis' Office announced Levine's reappointment to the Board, pending Senate approval. Members of the FAU board of trustees serve staggered five-year terms, according to the organization's bylaws. Levine has been a member of the 13-member FAU board since 2018 when former Gov. Scott appointed him to the post. He became Chair last May.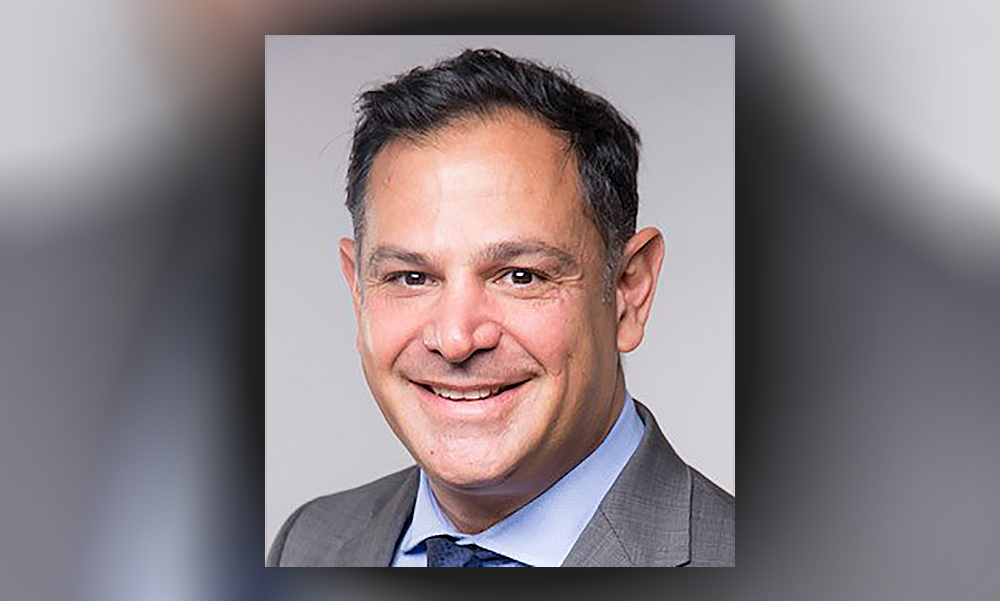 "'End is near' for $28 million makeover of U.S. 1 tunnel in downtown Fort Lauderdale" via Susannah Bryan of the South Florida Sun-Sentinel — Understatement of the year: Tunnel makeovers take time. Those of you who drive through downtown Fort Lauderdale might be wondering just how much longer the massive $28 million makeover of the U.S. 1 tunnel will take. A primary route, the tunnel has been at the heart of traffic snarls since work began nearly two years ago. On occasion, the entire tunnel has been closed, triggering nightmarish traffic detours. But work on the tunnel should be over and done with by the end of this year, state transportation officials say.
"DeSoto poised to gain new FPL solar power center" via Ted Carter of The Arcadian — DeSoto County is known for its citrus groves, rodeos and a scenic river that empties into Charlotte Harbor. Less known is that the county's abundance of sunshine has made it a favorite of the planners behind Florida Power & Light's efforts to continue as a national leader in solar power generation. DeSoto County won acclaim 14 years ago as home to what at the time was the nation's largest solar power generation plant, the DeSoto Energy Center. The center marked Florida Power & Light's entry into the photovoltaic process by which panels absorb energy from sunlight and convert it into electrical power. Now, the investor-owned power utility wants to give DeSoto County a larger role in solar power generation.
"School board to hear budget report" via Jill Zima Borski of the Key West Citizen and Free Press — A budget report from Beverly Anders, Monroe County School District's executive director of finance and performance, is expected to show greater-than-anticipated property tax revenue — $3.2 million — and savings from unspent funds budgeted for salaries and benefits in the same amount of $3.2 million. Expenses budgeted but not spent also should show a surplus of a half-million dollars, but the additional cost of Family Empowerment Scholarships of $900,000 tempers the gain. In all, $6 million will be placed in the fund balance, bringing the unassigned fund balance to $17 million, equivalent to about 13% of the annual budget.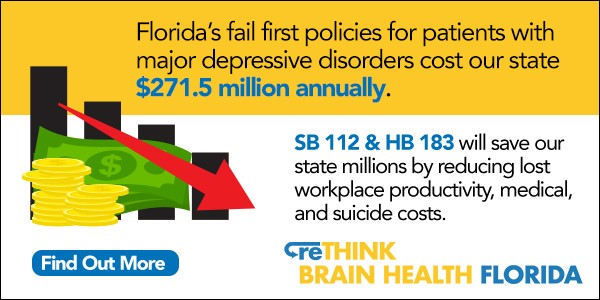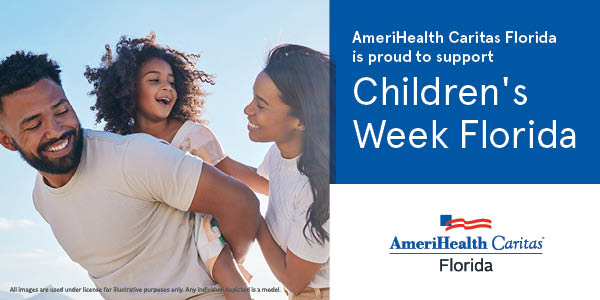 — LOCAL: C. FL —
"Disney to begin first of 3 layoff rounds this week, CEO says" via Katie Rice of the Orlando Sentinel — Disney is starting the first of three waves of layoffs this week as part of its plan to cut 7,000 jobs across the company, according to a memo CEO Bob Iger sent to employees Monday. The memo does not say who will be losing their jobs or where they work, so it remains unclear who could be on the list at Disney's Florida offices. It also doesn't disclose how many people Disney will let go this week. Managers will notify affected workers "over the next four days," Iger wrote. Disney will conduct a "second, larger round" of layoffs in April. Without disclosing specifics, Iger said the April job cuts will affect several thousand more workers. The final layoffs will take place before the summer "to reach our 7,000-job target," he said.
"Civil rights organization files lawsuit to stop Hungerford land sale" via Desiree Stennett of the Orlando Sentinel — The Southern Poverty Law Center has filed a lawsuit against Orange County Public Schools over a controversial Eatonville land deal set to close on Friday. With the lawsuit, which was filed last week in circuit court, the Alabama-based civil rights organization seeks to stop the $14.6 million sale of 100 acres of land that once housed the Robert F. Hungerford Normal and Industrial School, a Black private school built in the late 1800s at a time when Black children could not be taught alongside White children. OCPS purchased the property for a fraction of its value in the early 1950s after a state Supreme Court decision granted the district ownership of the school and 300 acres of land in Eatonville.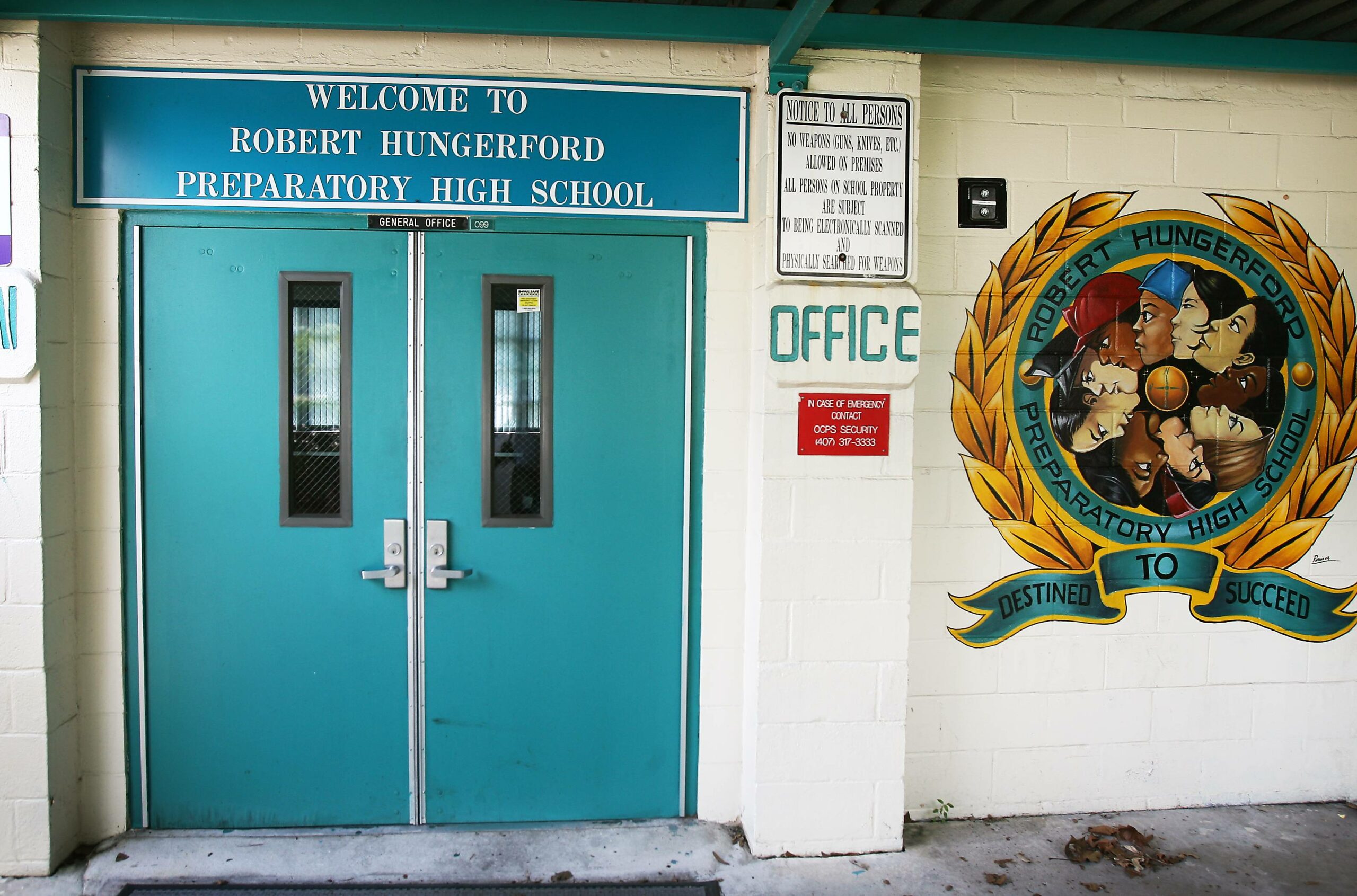 "Wildfire at Tiger Bay State Forest grows to 1,600 acres" via Patricio G. Balona of The Daytona Beach News-Journal — A wildfire at Tiger Bay State Forest that started over the weekend grew from 180 to 1,600 acres, and smoke is expected to affect roadways near Daytona Beach and Ormond Beach, Florida Forest Service officials said. The wildfire was 75% contained at the time of this writing, Florida Forest Service officials said. No homes or businesses are in danger. The wildfire started on Saturday and was 180 acres but grew to 500 acres Sunday afternoon near the Bennett Group Camp on Bennett Field Road prompting the evacuation of 10 people. Later in the day Sunday as the fire extended to 750 acres, officials closed the Tiger Bay State Forest to visitors.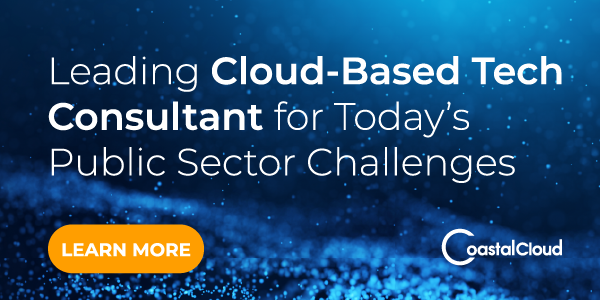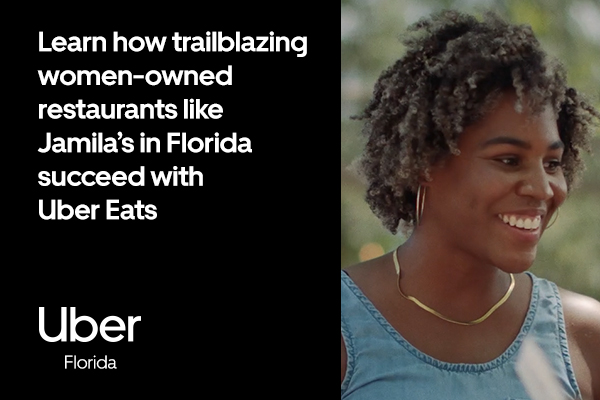 — LOCAL: TB —
"Clearwater Council names former Mayor Brian Aungst Sr. to fill Frank Hibbard vacancy" via Tracey McManus of the Tampa Bay Times — One week after Hibbard resigned as Mayor during a dramatic disagreement about budget priorities, the Clearwater City Council voted unanimously on Monday to appoint Aungst to complete the last 11 months of Hibbard's term. "We need stability," Council member Lina Teixeira said. "Clearwater at this juncture needs someone with previous mayoral experience to seamlessly step in and steer this ship with a steady hand and stay on course." The move followed extensive lobbying of Council members by business owners and community leaders who said it was critical to appoint a Mayor with experience in the role as the city navigates a tumultuous period.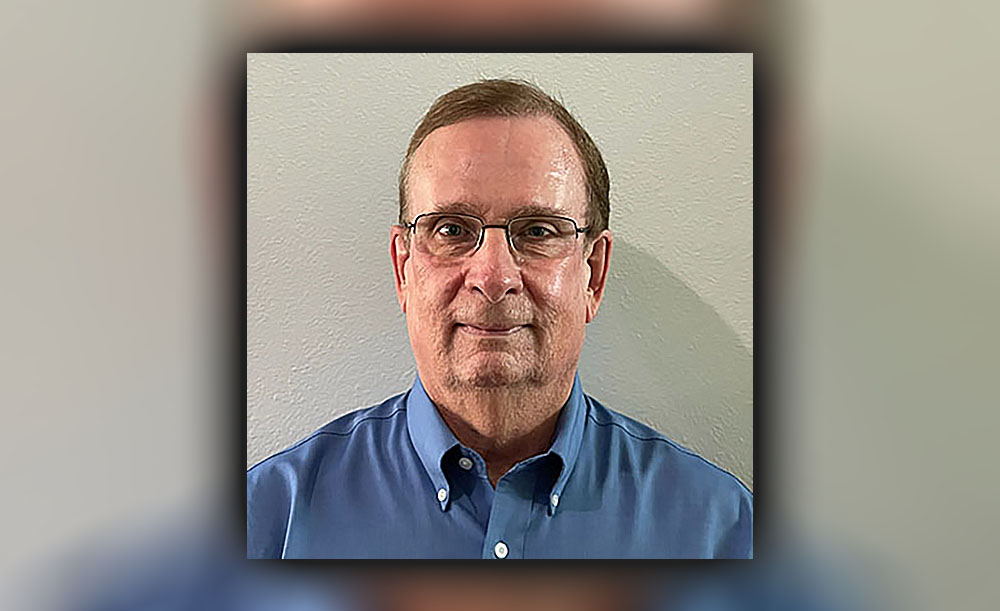 "Ken Welch will not be swayed by lawmakers' 'threats and attempts to intimidate' on abortion issue" via Peter Schorsch of Florida Politics — Responding to a letter from Reps. Mike Beltran and Berny Jacques, neither of whom represent the city of St. Petersburg, St. Pete Mayor Welch tweeted last week that his administration would "embrace our responsibilities to our great community." The three-part tweet was in response to a letter from the two Republican lawmakers threatening to withhold state funding from the city if it moves forward with plans to provide $50,000 to the Tampa Bay Abortion Fund. It's the first time under Welch's administration, now in its second year, the city has found itself facing new preemption.
"Removal of 'Ruby Bridges' film from Pinellas school sparks outrage" via Jeffrey S. Solochek of the Tampa Bay Times — The Disney movie has been a staple of Pinellas County Black History Month lessons for years. It never caused a stir until this year, as parents across Florida exert increased powers to question what children can see and read in schools. A North Shore Elementary parent who would not allow her child to watch the film in early March later complained that it wasn't appropriate for second graders. In a formal challenge dated March 6, Emily Conklin wrote that the use of racial slurs and scenes of White people threatening Ruby as she entered a school might result in students learning that White people hate Black people.
"Hillsborough transit agency CEO suspended with pay" via Olivia George of the Tampa Bay Times — The board of the transit agency serving Hillsborough County voted unanimously to place its chief executive officer on paid administrative leave Monday afternoon, following a monthslong external investigation into alleged mismanagement. Adelee Le Grand has held the top position since January 2021, earning more than any other leader in the agency's history and coming under fire following high-profile vacancies, swift turnover and revelations that the agency's fourth-highest paid staffer was also working for a public transit agency in another state.
"Tampa International Airport breaks daily passenger record" via Olivia George of the Tampa Bay Times — Tampa International's predictions of a record-breaking Spring Break season were spot on: last week the airport saw its single heaviest day of passenger traffic. More than 90,000 passengers passed through on Sunday, March 19, according to Transportation Safety Administration data. A normal day sees between 60,000-65,000 passengers, according to representative Emily Nipps. "We were expecting this year's Spring Break period to be record-breaking at TPA, and we haven't been disappointed," said Adam Bouchard, the airport's vice president of operations, in a statement.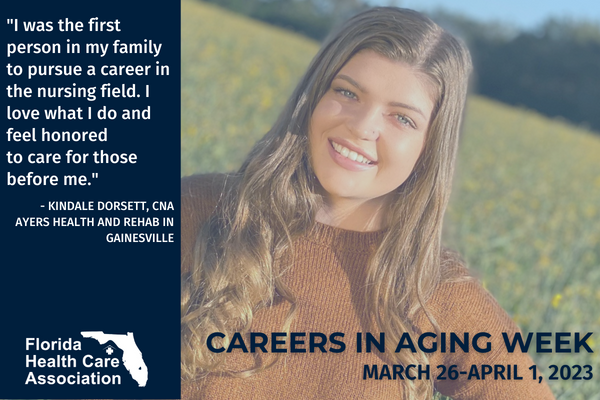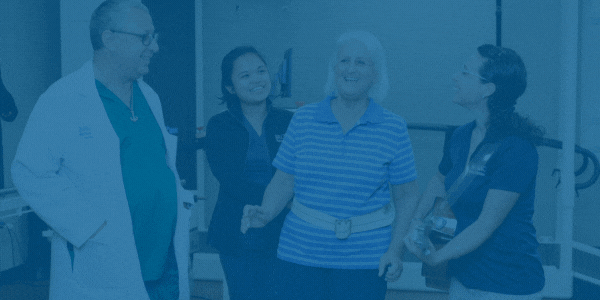 — LOCAL: SW. FL —
"SRQ volunteers join groundbreaking as record-setting airport begins $70M expansion" via James A. Jones Jr. of the Bradenton Herald — There were several groundbreaking ceremonies on Monday for the $70 million terminal expansion project at Sarasota Bradenton International Airport. A Congressman, the Secretary of the Florida Department of Transportation, County Commissioners, airport authority members and other dignitaries took a turn with the gold-colored shovels, formally kicking off work on a ground-level terminal. But none of them took any greater delight than Donna Falgiani, 85, and the other airport ambassadors who were last in line to toss a shovelful of dirt. "I got a special invitation, and I am so excited to be part of the airport and see it grow," Falgiani said.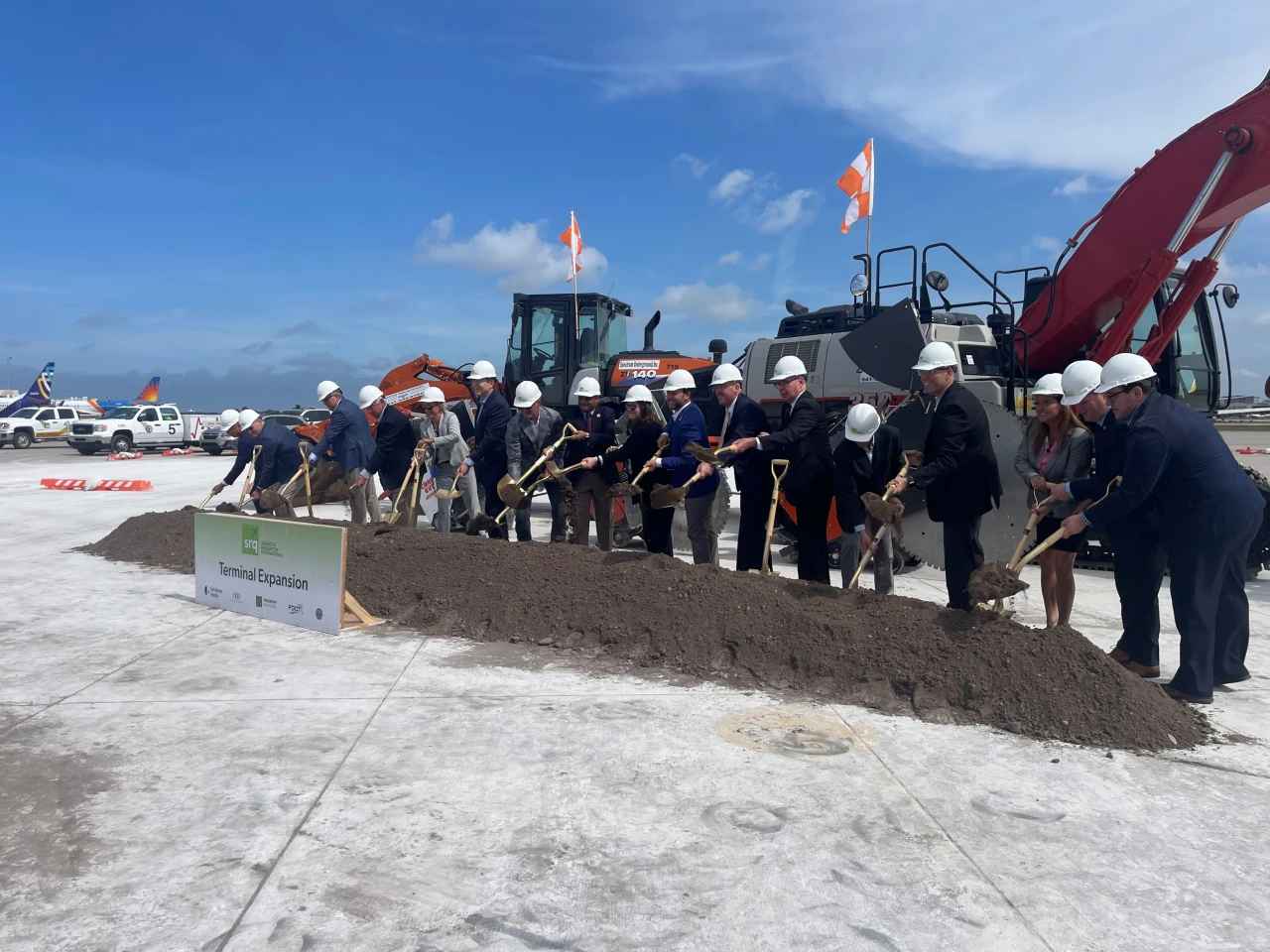 "When could veterans nursing home open in Collier County? Project takes one more step forward" via Liz Freeman of the Naples Daily News — Southwest Florida veterans are inching toward a nursing home getting built in Collier County for their aging needs. The Collier County Commission recently approved an agreement with the state Department of Veterans' Affairs to put $30 million into an escrow account so the state VA can secure additional state and federal money for the project. The county's $30 million is coming from proceeds from the one-cent sales tax surtax that voters agreed to in 2018 for a variety of projects. The proposed site is a 12.5- acre parcel at the county-owned Golden Gate Golf Course.
"Decision day for 'Ian': Meteorologists decide Wednesday if name stays on hurricane list" via Mark H. Bickel of the Fort Myers News-Press — When the Hurricane Committee for the World Metorological Organization (WMO) meets on Wednesday in Costa Rica, one agenda item should capture the attention of everyone living in Southwest Florida who experienced the wrath of Hurricane Ian on Sept. 28, 2022. The Committee of meteorologists is expected to retire the name "Ian" forever from the list of hurricane names for Atlantic Basin storms. In an email from WMO headquarters in Geneva, Clare Nullis, media officer in the Cabinet Office of the Secretary-General for the WMO, confirmed: "the hurricane names will be considered Wednesday."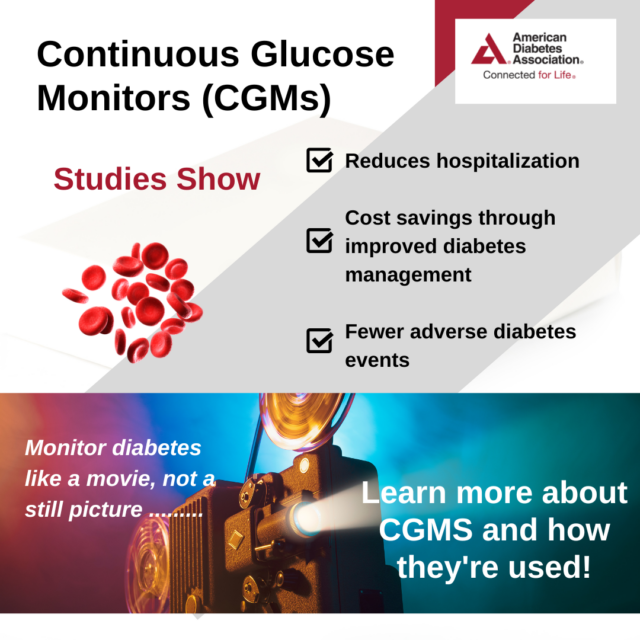 — TOP OPINION —
"Trump rips DeSantis on COVID and education — and for once he's telling the truth" via Michael Hiltzik of the Los Angeles Times — What's interesting is that Trump got DeSantis right. First, COVID. Florida under DeSantis ranked "Third Worst in the Nation for COVID-19 Deaths (losing 86,294 People), Third Worst for Total Number of Cases, at 7,516,906. Other Republican Governors did MUCH BETTER than Ron," Trump stated. This is correct. Trump wrote, "Florida ranks #39 in Health & Safety in the Country, #50 in Affordability, and #30 in Education & Childcare." Trump wrote, "Florida ranks #39 in Health & Safety in the Country, #50 in Affordability, and #30 in Education & Childcare." Trump doesn't cite his source for these figures, but we found it on the financial counseling website WalletHub, which posts its sources and methodology. Trump quoted the WalletHub figures accurately, appending the comment, "HARDLY GREATNESS THERE."
— OPINIONS —
"What DeSantis can't fake" via Jonathan Chait of New York Magazine — How Republicans respond to Trump's legal charges, should any or all of them materialize, will likely determine the outcome of the race. DeSantis's pitch to the base is that he can endorse more or less the same positions as Trump and attack all the same enemies but do so more effectively and without all of Trump's baggage. He is a winner, and Trump is a loser. All DeSantis' painstaking work has generated a real upsurge in support for the Florida Governor. And yet he may discover that manufactured passion never feels quite like the real thing.
"The David isn't porn, though Italy's offer to Florida school is about exposure — to education" via the Miami Herald editorial board — The invite came after the forced resignation of the Florida charter school's principal after a parent complained that sixth graders had been exposed to pornography during a lesson on Renaissance art that included the sculpture. Of course, the parents and kids probably aren't hopping on a flight to Europe to take the museum up on the offer any time soon. But the invitation wasn't about international travel anyway. At its heart, it was an invitation to education. An invitation to open-mindedness. An invitation to remember that the 17-foot nude marble statue from 1504, carved by Michelangelo Buonarroti and representing the height of the Italian Renaissance, is considered a masterpiece around the world and maybe, just maybe, no one intended to harm your kids by letting them see it.
"Brence Sell: In medical settings, titles matter" via Florida Politics — There is a dangerous trend in medicine where non-physicians call themselves "doctors" in medical settings. These practitioners are well-educated professionals who are an important part of the medical care team, but their self-styled title of "doctor" refers to an academic degree even though they are not practicing or licensed physicians. Having an advanced degree where you studied about medicine or about nursing or even (in my field) about anesthesia is certainly a worthy accomplishment. It does not make that person qualified to make lifesaving medical decisions. Conversely, anesthesiologists must not only complete extra years of intense medical education and hands-on training, but we must also complete an accredited residency program as part of an arduous path to produce highly trained specialists. And frankly, for the safety of our patients, that is how it should be.
"Edward Longe: Florida takes the lead in social media safety" via Florida Politics — Currently, lawmakers are considering legislation from Sen. Danny Burgess and Rep. Brad Yeager that, if signed by DeSantis, would require public school students between grades 6 and 12 to take classes that cover the social, emotional, and physical effects of social media. There must be lessons on, for example, how children can report suspicious behavior, the dangers of misinformation, and the permanence of posts and how they can negatively affect individuals later. The proposal would also require school districts to make any instructional material available to parents. Educating students on the dangers of social media will ensure Florida public schools are graduating students to go out into the world with the skills and knowledge to navigate social media platforms safely.
"Geoff Puryear: Florida Democrats really, really need to battle for Jax" via Florida Politics — Florida Democrats are in a bad way. By now most people reading this understand the metrics. Just as importantly, national politicos on both sides of the aisle are writing off what was only a few years ago considered the country's ultimate swing state. That led to a self-fulfilling prophecy in 2022: a lack of investment factored into a collapse in Democratic turnout and a landslide defeat up and down the ballot. Florida Democrats need to demonstrate that they still have the ability to win big races in the state; that they know how to win in purple parts of the state; that they can mobilize what remains a large base of voters across the state.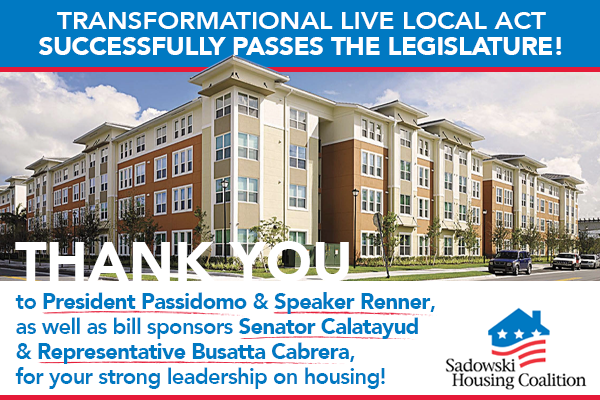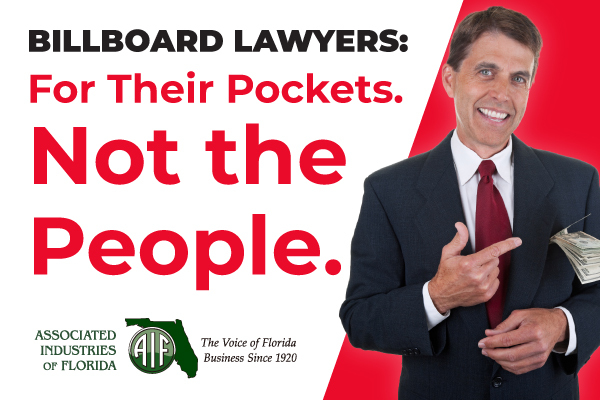 — INSTAGRAM OF THE DAY —
— ALOE —
"Tall ships sail into St. Pete this week" via Bill DeYoung of St. Pete Catalyst — The Miriam-Webster online dictionary defines a tall ship as "a sailing vessel with at least two masts." Synonyms include merchant ships, motor ships, square-riggers, brigantines, brigs, aircraft carriers, yachts, superliners and schooners. Wikipedia says they're "traditionally rigged." A handful of tall ships arrive in St. Petersburg this weekend, as part of the national Tall Ships Challenge Maritime Festival. Sailing to the downtown waterfront: The historic 1877 Barque Elissa and the Spanish-flagged Nao Trinidad, which is a replica of the legendary Santa Maria of Christopher Columbus fame. Additional tall ships are Pride of Baltimore II and Ernestina-Morrissey.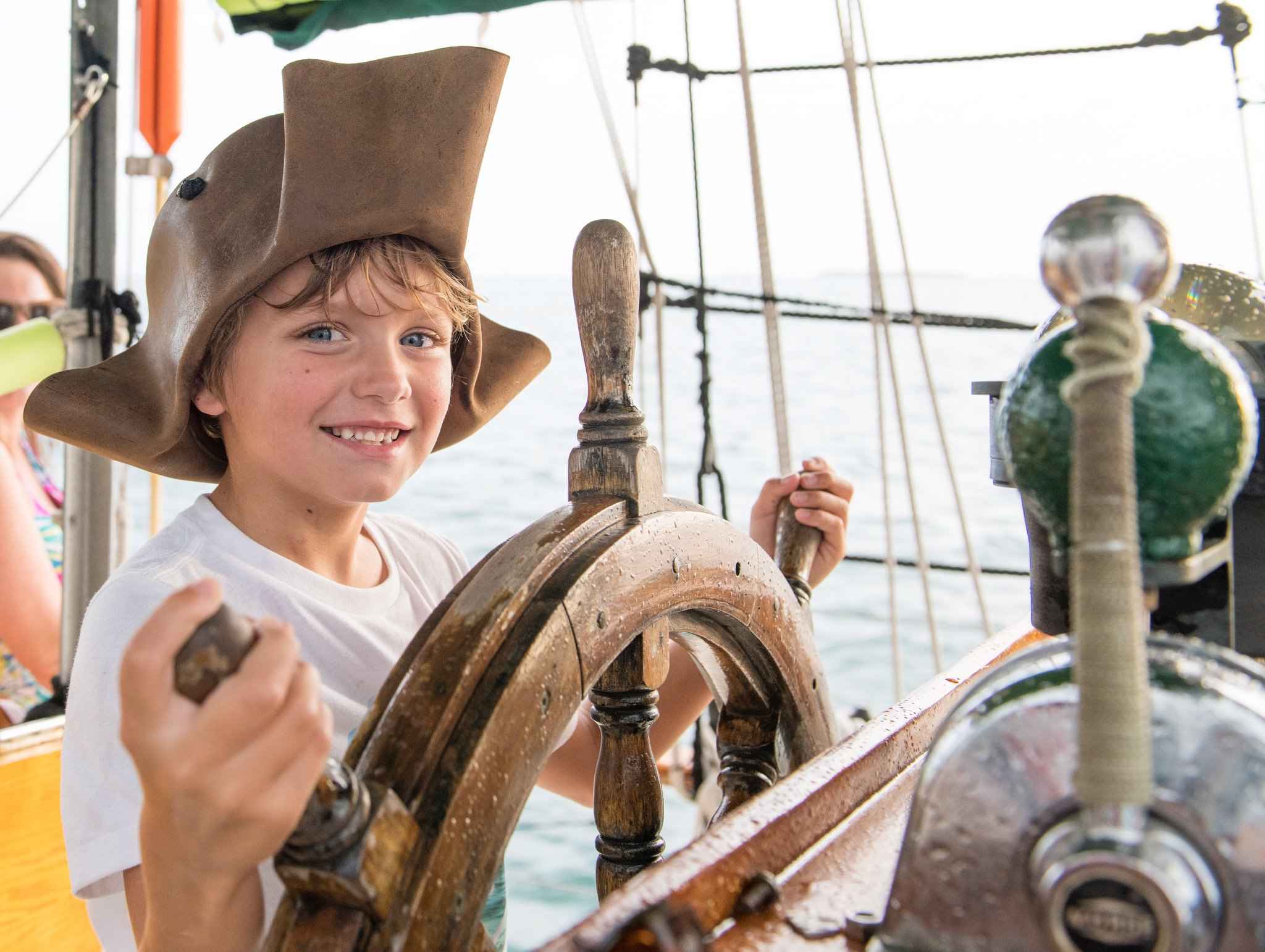 — HAPPY BIRTHDAY —
Best wishes to state Rep. Vicki Lopez and Chris Bailey, Director of State Government Affairs for Spectrum, and Ben Porritt, Senior Vice President for Corporate Affairs for Brightline Trains.
___
Sunburn is authored and assembled by Peter Schorsch, Phil Ammann, Daniel Dean, Ryan Nicol, Jacob Ogles, and Drew Wilson.