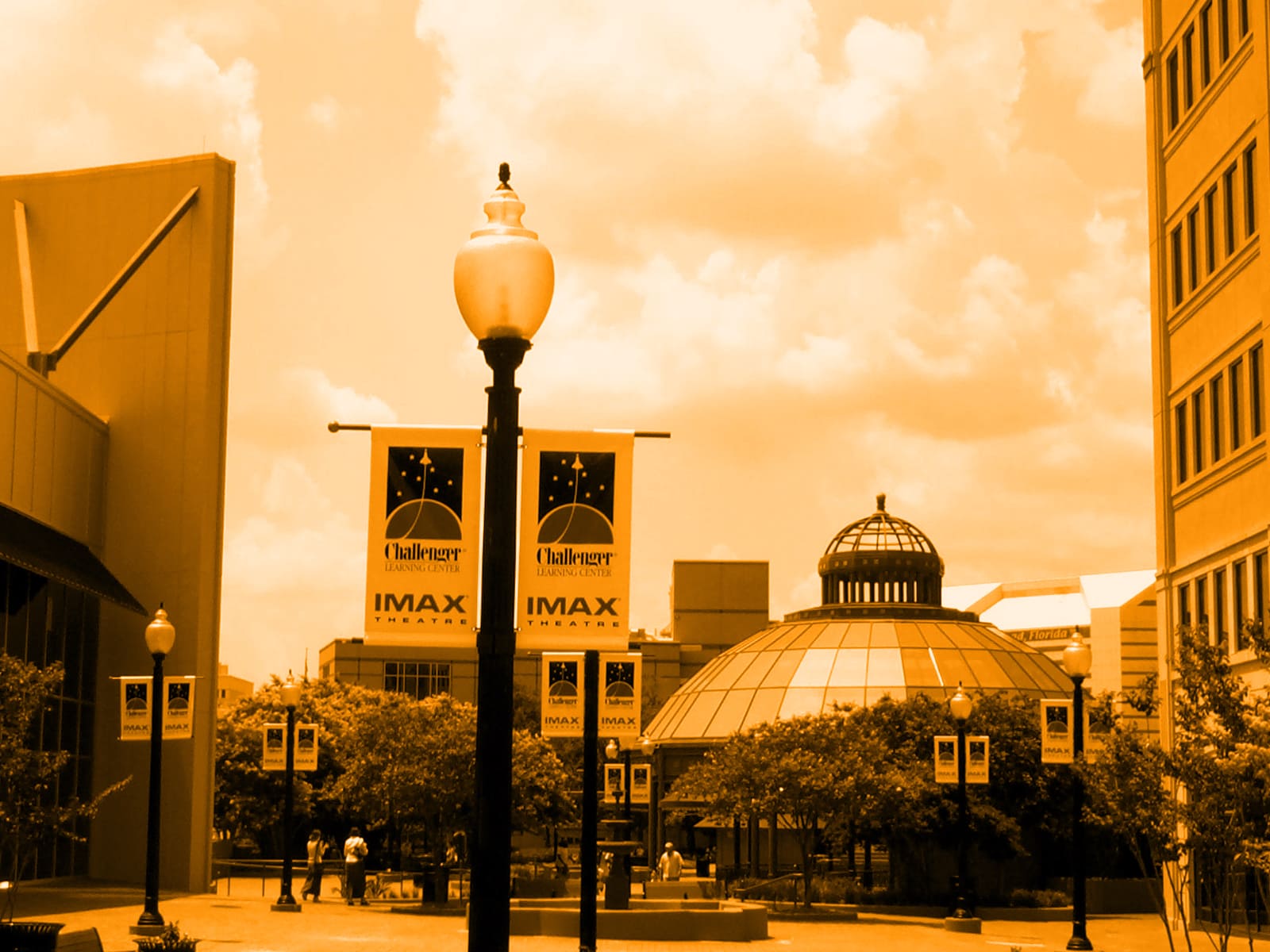 Coffee is for closers. So is Sunburn, your morning rundown of Florida politics.
The Florida Chamber Foundation's 2023 Florida Prosperity & Economic Opportunity Solution Summit kicks off at 9 a.m.
The annual event homes in on Chamber research into topics ranging from education and justice reform to affordable housing and transportation infrastructure — all through the lens of growing Florida into a Top 10 economy by 2030.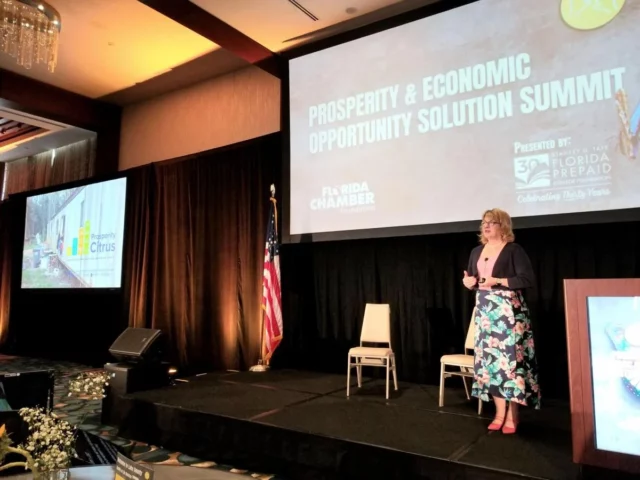 This year's event packs more than a dozen keynotes and panel discussions into a seven-hour agenda at the Hyatt Regency Jacksonville Riverfront.
Each block features top leaders from the business or political world, and sometimes both. The summit opens with table-setter remarks from Florida Chamber Foundation Board Chair Susan Towler and Florida Chamber of Commerce President and CEO Mark Wilson.
The morning agenda includes a discussion between Broward College Senior Vice President Mildred Coyne and Florida Blue Vice President Kelli Tice on "The Florida Model" and how it can be replicated elsewhere.
Also on tap: Florida Chamber Foundation Senior Vice President of Equality of Opportunity Kyle Baltuch will moderate a panel titled "How Businesses Can Look Inward to Effect Change." Participants include Tallahassee Community College Vice President Candice Grause and Humana population health strategy principal Paul Sapia.
And of particular interest to those in The Process, House Speaker Paul Renner is scheduled to deliver remarks during a segment titled "Policy Plays Its Part on the Path to Prosperity."
More information and a complete agenda are available online.
— SITUATIONAL AWARENESS —
—@Dave_Brown24: He's Ronning
Tweet, tweet: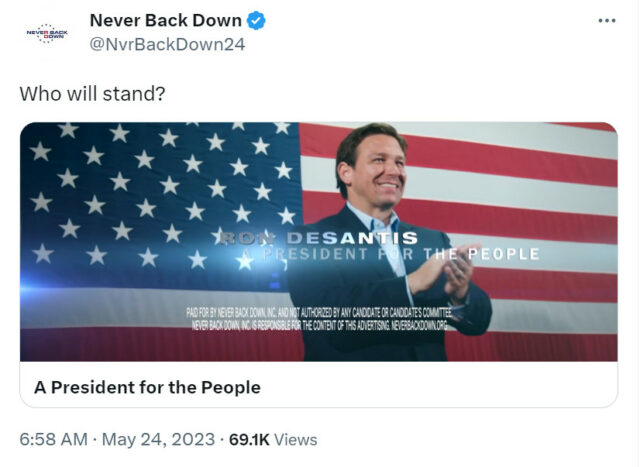 —@GavinNewsom: To put this all in perspective: Ron DeSantis just became the first presidential candidate in American history to launch his campaign after suffering a massive defeat to a cartoon mouse.
—@RonFilipkowski: Team DeSantis already beginning Operation Cleanup Disaster on Aisle 5.
—@DonaldJTrumpJr: DeSantis is making JEB! look high energy right now.
—@jonfavs: Ron DeSantis attacks media for being in a bubble from his Twitter Spaces conversation populated mostly by media elites, hosted by 2 guys who are joining him in just bitching about the media. FINGER ON THE PULSE
—@RadioFreeTom: Honestly, what presidential campaign announcement has guest stars? What candidate wants to be overshadowed by other public figures at his own announcement? I said it before, I'll say it again: Ron DeSantis is a weird guy.
—@JackPosobiec: We are now an hour into this and there has been no explanation of how the DeSantis campaign intends to win the Primary, let alone the General
—@DougJBalloon: Whether it's causing the implosion of Twitter, a space rocket, Tesla's stock, or the DeSantis presidential campaign, Elon Musk remains a man of inflammable consistency.
—@AdImpact_Pol: Ron DeSantis is officially running for President. While DeSantis has not reserved any airtime yet, pro-DeSantis group, Never Back Down, has spent $10.7M on ads since 4/16. #Election2024
—@ElectProject: I'm old enough to remember Jeb! having so much money that he sent video players loaded with a bio video to every New Hampshire Republican Primary voter household
—@RPyers: Ron DeSantis has also registered a leadership PAC, christening it 'Great American Comeback'
—@NateSilver538: Remains pretty amazing to me how disdainfully the NeverTrump crew treats Republican candidates other than (Donald) Trump.
Tweet, tweet: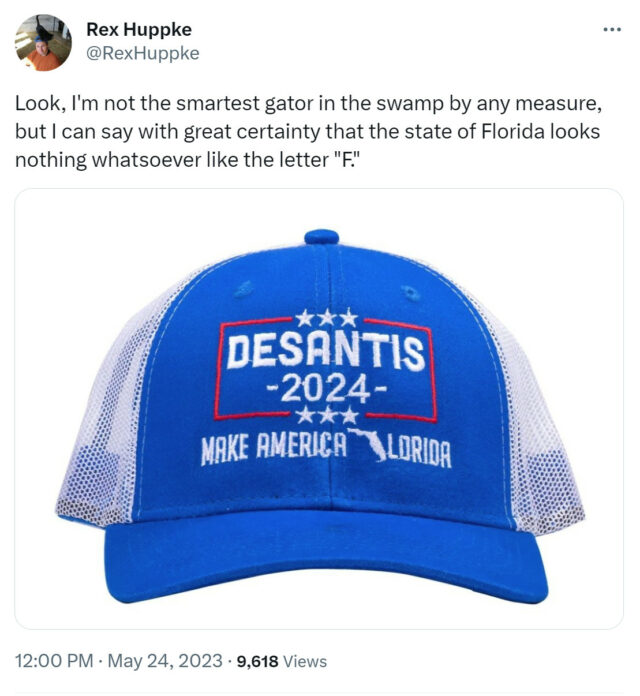 Tweet, tweet: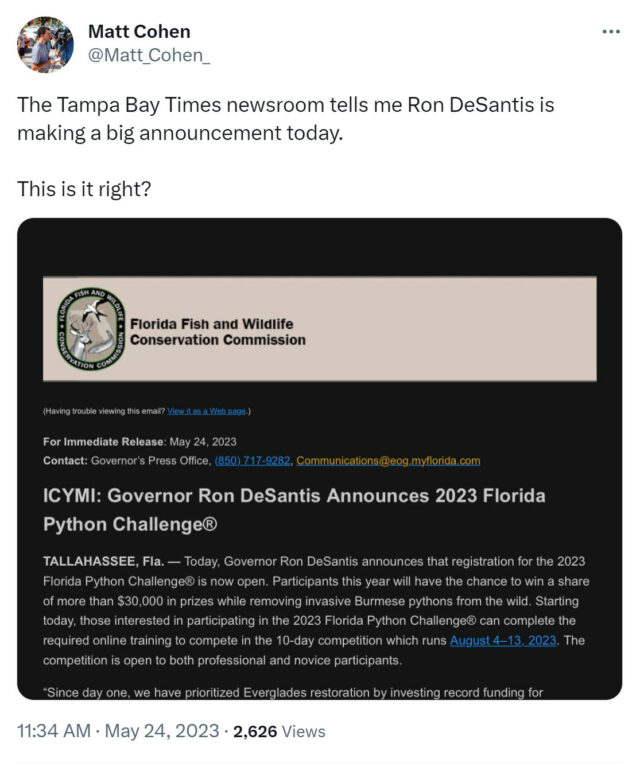 —@JonCooperTweets: It's terribly disappointing that @Target is caving in to threats of violence from anti-LGBTQ bigots by removing Pride Month displays. If these extremists decide to attack displays celebrating Black History Month next, will Target remove those as well?
Tweet, tweet: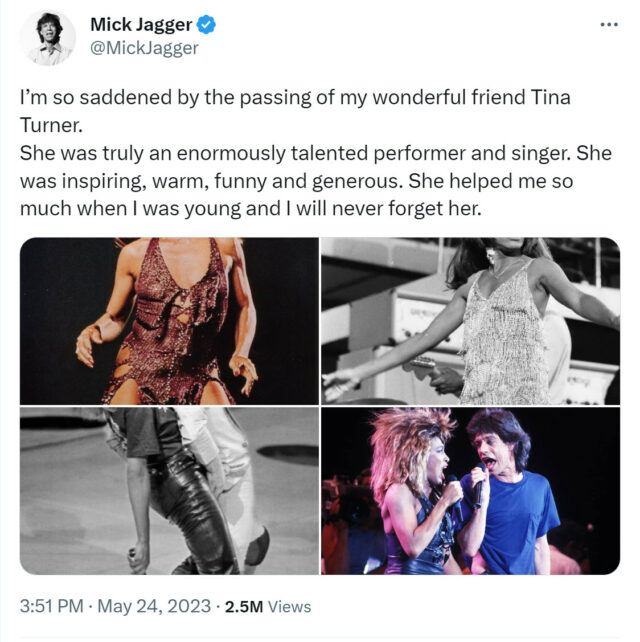 —@ByronDonalds: RIP to the Queen of Rock & Roll, the great Tina Turner.
— DAYS UNTIL —
NBA Finals begin — 7; 'Spider-Man: Across the Spider-Verse' premieres — 7; DeSantis to speak at 2023 NCGOP State Convention — 15; The 2023 Tonys — 18; Disney and Pixar's 'Elemental' premieres — 22; 'The Flash' premieres — 22; DeSantis to headline Nevada PAC's annual basque fry — 23; 'Secret Invasion' premieres on Disney+ — 27; 'The Bear' returns to Hulu — 28; Florida Chamber 2023 Florida Learners to Earners Workforce Solution Summit — 33; 'Indiana Jones and the Dial of Destiny' premieres — 36; 'Mission Impossible: Dead Reckoning — Part One' premieres — 50; Florida Chamber 37th Annual Environmental Permitting Summer School — 56; Christopher Nolan's 'Oppenheimer' premieres — 61; 'Captain Marvel 2′ premieres — 68; Beyoncé's 'Renaissance' tour in Tampa — 82; Florida House Fall 2023 Interim Committee Meetings begin — 116; Martin Scorsese's 'Killers of the Flower Moon' premieres — 134; 2023 Florida Chamber Annual Meeting & Future of Florida Forum — 151; 'Dune: Part Two' premieres — 165; Ridley Scott's 'Napoleon' premieres — 180; Florida's 2024 Regular Session begins — 229; South Carolina Democratic Primary — 246; New Hampshire and Nevada Democratic Primaries — 260; Georgia Democratic Primary — 265; Michigan Democratic Primary — 277; 'A Quiet Place: Day One' premieres — 288; 2024 Oscars — 290; 'Spider-Man: Across the Spider-Verse' Part 2 premieres — 310; 'Kingdom of the Planet of the Apes' premieres — 365; Opening Ceremony of the 2024 Olympic Games — 428; 'Thunderbolts' premieres — 428; Georgia Tech to face Florida State in 2024 opener in Dublin — 461; 'Blade' reboot premieres — 474; 'Deadpool 3' premieres — 535; 'Fantastic Four' reboot premieres — 681; 'Avengers: The Kang Dynasty' premieres — 708; 'Avengers: Secret Wars' premieres — 897.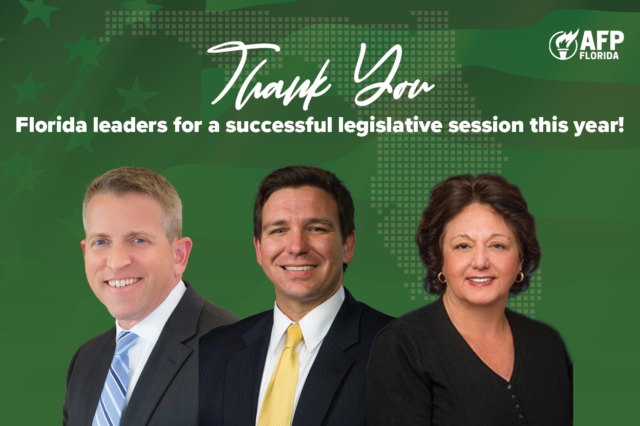 — TOP STORY —
"Making it official: Ron DeSantis marches into fierce battle with Donald Trump" via Sally Goldenberg and Gary Fineout of POLITICO — DeSantis, who has been visiting battleground and early-voting states for more than a year, was widely praised by Republicans after his historic Florida re-election win last November.
But his poll numbers slipped after Trump spent months attacking him.
He will wage his campaign on two fronts: persuading Republicans that Trump's baggage will weigh him down in the General Election, while lambasting the Democratic President, Joe Biden, as a weak executive beholden to the left.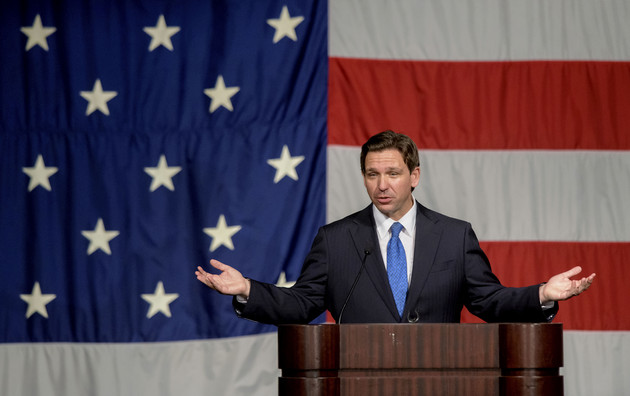 DeSantis has described a country in crisis — gripped by what he portrayed as a far-left hellscape where children have been "indoctrinated" into "critical race theory" and gender dysphoria, where Americans were robbed of basic freedoms during the pandemic and where Democratic leaders allowed crime to run rampant across major cities.
"We have a responsibility to preserve what the father of our country called the 'sacred fire of liberty,'" DeSantis said during a recent appearance in Marathon County, Wisconsin, referencing the end of the Civil War, the Allied invasion of Normandy and the fall of the Berlin Wall. "This is the torch that we must carry. In Florida, it's a torch we have been carrying."
For Republican Primary voters, the no-nonsense 44-year-old Governor promised the top-of-the-ticket electoral success that has eluded the Republican Party since Trump's 2016 win.
DeSantis earned his undergraduate degree from Yale — where he was captain of the baseball team — and later graduated from Harvard Law School. He served alongside the Navy SEALs while deployed in Iraq, worked as a federal prosecutor and was an early member of the Tea Party.
But he's faced criticism from donors and others for waiting too long to enter the race and for his sometimes gruff demeanor.
— HOW IT'S PLAYING —
The Washington Post —Twitter repeatedly crashes as DeSantis tries to make presidential announcement: "Users were dropping off — including DeSantis himself. A flustered Musk scrambled to get the conversation on track, only to be thwarted by his own website." Fox News — Twitter Spaces crashes repeatedly during DeSantis 2024 announcement: "The servers are straining somewhat,' Musk was heard saying at one point." National Review — DeSantis, Musk, and short memories in media: "It's a decision that may yet complicate DeSantis's campaign down the line. But the coverage his unconventional launch has garnered since the announcement eclipses even that which should accompany the entrance of Trump's most viable opponent into the GOP Primary race." The New York Times — DeSantis stumbles out of the gate with a Twitter meltdown: "The technical problems eventually subsided but seriously marred what should have been a climactic moment for DeSantis." CBS News — DeSantis' 2024 presidential launch plagued by technical problems: "Musk apologized and said, 'I think we're definitely breaking new ground here. As far as I know. No major presidential candidate has ever announced their candidacy on social media this way, certainly in a Twitter space. So, thank you for doing that.'" Mediaite — Joe Biden trolls DeSantis and Musk after glitch-ridden campaign announcement on Twitter: 'This link works': "Seemingly in response, Biden tweeted a terse solicitation for campaign donations. 'This link works,' he tweeted, posting a link to a donation page for his re-election campaign." NBC News — Start of DeSantis presidential campaign melts down in Twitter problems: "'Glitchy. Tech issues. Uncomfortable silences. A complete failure to launch. And that's just the candidate!' Steven Cheung, spokesperson for Trump's campaign, told NBC News." The Associated Press — DeSantis launches GOP presidential campaign in Twitter announcement plagued by glitches: "In choosing Twitter, DeSantis tried to take a page out of the playbook that helped turn businessman-TV celebrity Trump into a political star. It did not go as planned." Miami Herald — How a growing Republican field threatens DeSantis' presidential candidacy: "It's complicating DeSantis' effort to make the Primary a one-on-one battle with the former President, the type of matchup many Republicans think is the Governor's best bet to win the race." The New York Times — Who is David Sacks? A fitting bridge between DeSantis and Musk: "Sacks was among the investors who provided funding for Musk's $44 billion purchase of Twitter last year, and was a trusted confidant during the ownership transition, though he denied having an 'official role.'" Tallahassee Democrat — 'Did y'all not test this first?' Twitter reacts to DeSantis' announcement crash: LMFAO! What a buss with DeSantis on Twitter spaces. Did y'all not test this first? Omg …" The Guardian — DeSantis attacks COVID measures, media and praises Musk-led Twitter during campaign launch: "DeSantis ended by speaking about Bitcoin and ESG investments — niche topics that are likely to lose many followers."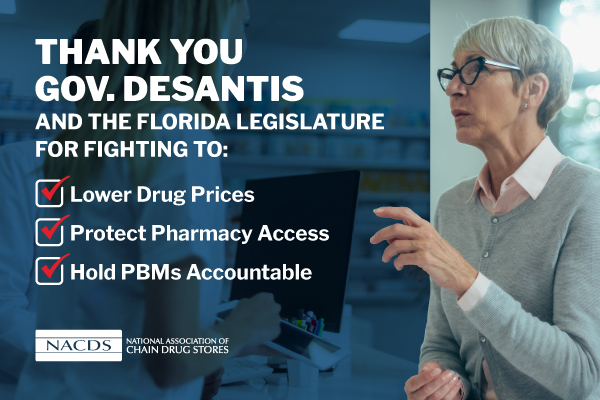 — LIFTOFF —
"DeSantis officially launches bid to turn entire nation into Florida" via Ryan Bort of Rolling Stone — DeSantis has taken advantage of a Republican-controlled Florida Legislature to turn the state into a test kitchen for turning culture-war hysteria into policy. Trump and other candidates have mocked DeSantis for the Disney debacle, which many view as one of several signs he's not ready for a high-profile presidential run. He's been widely criticized for his robotic personality, which doesn't lend itself to the kind of retail politics required of a presidential campaign. Rolling Stone also spoke with several Republican operatives supporting candidates other than Trump or DeSantis who believe DeSantis is a "paper tiger," and vulnerable even as a second choice. "No one is afraid of him," said one GOP megadonor.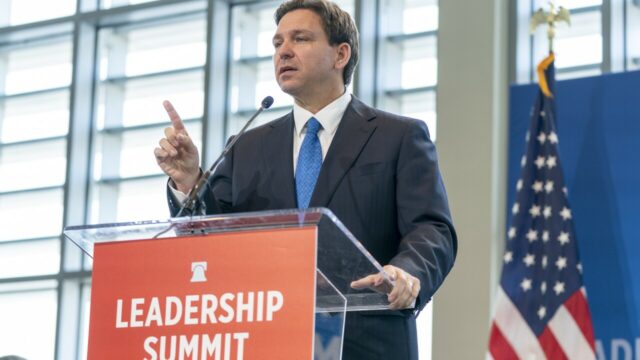 "The non-rise and actual fall of DeSantis" via David A. Graham of The Atlantic — In the first days after the 2022 Midterms, DeSantis looked like the future of the Republican Party. Now the decision to announce virtually is a sign of exactly what ails his fledgling campaign: DeSantis' reputation thrived online, but once he had to actually meet people IRL, he looked strange and anything but invincible. How he stumbled is partly a story about media narratives — how press coverage can inflate and then deflate a candidate in short order — and, ironically, partly a story about how politics is strange and unpredictable, no matter what the narrative shapers tell you.
"DeSantis is a truer believer, if a lesser politician, than Trump" via The Economist — Given voice by Trump, American right-wing populism has sounded more like a howl of rage or a whine of self-pity than a rational plan for the country's future. "Trumpism" blurred boundaries between his policies and his needs and interests, distinctions that vanished as his obsession with his loss in 2020 consumed his message. DeSantis, the chilly, cerebral Governor of Florida, has an outside chance of becoming its superego, and thus dangerous to the Democrats. DeSantis's zeal for culture war is not a sideline to this potential successor ideology. It is the unifying principle.
"Technical difficulties mar DeSantis' Twitter Spaces launch" via A.G. Gancarski of Florida Politics — In what is the most "online" campaign rollout in history, DeSantis launched his 2024 campaign on Twitter Space with Musk. However, Twitter's technology had other plans. The event kicked off with a delay and echoes and host Sacks saying the crowd load, over 250,000, was "melting the servers." As the crowd built past 350,000, the technical issues continued 10 minutes in, as more "server capacity was being allocated." By the 16-minute mark, 547,000 people were tuned in, but there was no sound to be heard. At 26 minutes in, DeSantis confirmed that he is "running for President of the United States to complete our Great American Comeback," reading scripted remarks about the need to "restore sanity" to America and about Florida's performance. Despite the dogged delivery, the story was technical snafus.
"DeSantis in Twitter launch touts executive strength, promises political victory" via Jacob Ogles of Florida Politics — Sharing the Space with Musk and a host of conservative voices, he laid out a vision for the presidency. "This whole business we are in is about producing results," DeSantis said. "I don't care about fanfare." The Florida Governor trashed Biden while subtly swiping at Trump. And he leaned in on the argument he has the best chance of defeating the Democratic incumbent in 2024. "Voters who are participating in this Primary process, my pledge to you is this," DeSantis said. "If you nominate me, you can set your clock to Jan. 20, 2025, at high noon, because on the west side of the U.S. Capitol, I will be taking the oath of office as the 47th President of the United States."
"DeSantis's Twitter launch signals the culture-war campaign to come" via Philip Elliott of Time — DeSantis knows exactly what he's doing. With his apparent decision to join the 2024 Presidential race by way of a Twitter conversation with that platform's firebrand billionaire owner, DeSantis is putting America on notice that he's running a different kind of campaign. In fact, from the start, DeSantis is telling the country that he will do precisely the opposite of what is expected of a White House contender by aiming to overtake Trump as the most unpredictable and incendiary force in politics.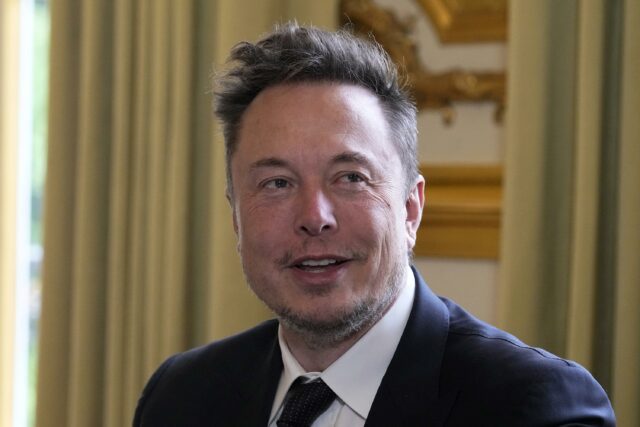 "'All-out assault': Things are about to bust wide-open between Trump, DeSantis" via Diana Glebova of Daily Caller — On the same day Trump associates told the Daily Caller that they intended to "rip" DeSantis' "head off," an associate friendly with DeSantis' campaign said he planned to do the "rope-a-dope," a boxing term in which you allow your opponent to throw so many punches, he tires himself out. Things will certainly bust open in many ways following DeSantis' official entry into the GOP Primary. Trump will go on a full-scale attack, and DeSantis, for his part, would be able to raise money and make statements more openly. DeSantis is likely to continue holding back and taking his shots more carefully though, associates say. "Trump is a slugger. He likes to throw haymakers. DeSantis is more strategic. He's more of a boxer. He's more of a 15-round guy," said Bill Mitchell, an independent talk show host friendly with the DeSantis campaign.
"With 2024 bid, DeSantis makes case to be Trump's successor atop GOP" via Alex Leary of The Wall Street Journal — After seven years of party domination by Trump, DeSantis is ready to present himself to Republicans as the natural successor to the former President's movement and the best candidate to move the GOP beyond a "culture of losing." In recent private conversations with donors, DeSantis has praised Trump's policies but said he can't win, according to people familiar with the talks, articulating a message he plans to emphasize publicly. The challenge for DeSantis is to not alienate too many Trump supporters in attempts to convert them. In a speech before the National Religious Broadcasters convention, the Governor subtly reminded the audience that Trump could only serve four years, given his previous term. He said that over eight years a Republican President could strengthen a conservative majority on the Supreme Court.
"Can DeSantis emerge from Trump's shadow?" via Philip Bump of The Washington Post — FiveThirtyEight's running average of Republican Primary polls shows the unpleasant state of the contest for DeSantis. Since March, when Trump led DeSantis 45% to 30%, Trump has consistently peeled away support from his rival. Trump's level of support is well above where he was at the end of the 2016 presidential nominating contest. Now Trump is outpacing his final 2016 support percentage by nearly 10 points. It's not that DeSantis isn't popular. It's just that Republicans prefer Trump.
"DeSantis is running for President. Is he Trump 2.0 — or the Never Trump savior?" via Andrew Prokop of Vox — With DeSantis officially filing his paperwork to challenge Trump for the 2024 GOP Presidential nomination Wednesday, the media will be awash in attempts to explain who he "really" is. Is he an incipient authoritarian, or is he really just a typical Republican? In my view, he can be either, depending on what's in his interest at the time. Looking back through DeSantis's career in elected politics, the main throughline isn't policy principle or ideological fealty, but rather apparent opportunism. In just over a decade, his persona has undergone a series of quite calculated shifts based on what DeSantis evidently felt could help him climb the next rung.
"'All hat, no cattle': DeSantis, the 'anti-woke' Florida Governor running for President" via David Smith of The Guardian — The official Florida Governor's website invites visitors to "Meet Gov. DeSantis." But anyone who clicks on that option is greeted with the message "Gov. Ron DeSantis Biography — coming soon," along with his photo and a big white space. Florida political insiders suggest that he is undercooked and will fail the "likability test" — which candidate would you rather have a beer with? "I have been saying DeSantis was an overpriced political stock for a year and a half," said Rick Wilson, a Republican strategist who has been involved in more than 30 political campaigns in the state.
"Not just Disney: DeSantis brings history of business battles to the presidential campaign" via Kevin Beuninger of CNBC — DeSantis apparently sees no contradiction between his pro-business posture and his heavy-handed governance. "Corporatism is not the same as free enterprise," he said last September, "and I think too many Republicans have viewed limited government to basically mean whatever is best for corporate America is how we want to do the economy." But some experts expressed skepticism about the Governor's tightrope walk. "The Disney case sort of exemplifies this tension in DeSantis as a candidate," said David Primo, a Professor of Political Science and business administration at the University of Rochester. "There's this hydra-like element to what he's trying to do."
"DeSantis allies' $200 million plan for beating Trump" via Shane Goldmacher, Jonathan Swan and Maggie Haberman of The New York Times — Top officials with the pro-DeSantis group, a super PAC called Never Back Down, provided their most detailed account yet of their battle plan to aid DeSantis, whom they believe they can sell as the only candidate to take on — and win — the cultural fights that are definitional for the Republican Party in 2024. The group said it expected to have an overall budget of at least $200 million, including more than $80 million to be transferred from an old DeSantis state political account, for the daunting task of vaulting the Governor past Trump. The group is already taking on many tasks often reserved for the campaign itself: securing endorsements in early Primary states, sending mailers, organizing on campuses, running television ads, raising small donations for the campaign in an escrow account and working behind the scenes to build crowds for the Governor's events.
"DeSantis fundraisers convene at Miami hotel as presidential campaign becomes official" via Ana Ceballos and Emily L. Mahoney of the Miami Herald — Fundraisers for DeSantis began arriving at the ritzy Miami Four Seasons hotel on Wednesday afternoon to begin the work of raising the cash needed to fuel the start of the two-term Florida Governor's long-anticipated presidential campaign. They set up shop at the hotel ahead of a Thursday meeting that is expected to be less about publicity and more about strategy — and tapping into their influential network of clients and donors to bolster DeSantis' presidential bid.
—"Florida pols react to launch of DeSantis' presidential campaign" via Jacob Ogles of Florida Politics
"Super PAC touts DeSantis as 'President for the People'" via A.G. Gancarski of Florida Politics — Never Back Down's new 60-second spot declares DeSantis a "President for the People," returning to familiar themes to present the Florida Governor as a vibrant and patriotic alternative to incumbent Biden. The spot begins by positioning Biden as weak, with news conference footage on a TV showing the President saying, "There's nothing special about being an American. None of you can define for me what being an American is." From there, a series of shots intended as apocalyptic visions: mass shootings, newscasters bemoaning inflation, border crossings, riots in the streets, a drag queen, and Biden toasting China's Xi Jinping. "When the world went mad, we stood as the citadel of freedom," DeSantis says.
To watch the ad, please click on the image below:
"Never Back Down thinks DeSantis can win delegate 'fight'" via A.G. Gancarski of Florida Politics — Race to the White House posits that Trump is on pace to get 1,801 delegates, with 585 for DeSantis. Yet the founder of the DeSantis-supportive Never Back Down super PAC believes the Florida Governor ultimately will win that battle. "I led the delegate effort for Ted Cruz in 2016. I know you have to win the most delegates to win," said Ken Cuccinelli on Fox News. "And we're not just preparing in the first four states. We're preparing in all the states up through Super Tuesday," he added. "That's about a third of the United States, including Texas and California, two of the biggest states in the country, and no campaign is doing that other than our super PAC in support of the DeSantis campaign."
"DeSantis increasingly popular with bettors, still trails Biden in POTUS race odds" via Jesse Scheckner of Florida Politics — He has overtaken Biden in the number of online bets placed, according to betting aggregator Oddspedia. But the outlet still ranks the Governor third in the odds race behind the incumbent President and his predecessor, Trump. Trump has attracted the most wagers overall so far. DeSantis has attracted 18% of all bets in the market. As of 11:30 a.m., he held a bookie tag of +550 on Oddspedia, indicating oddsmakers there believe he has a 15% chance of winning. Another site, Oddschecker, placed DeSantis at +450, which confers an 18% implied probability of winning.
—"Poll: Donald Trump doubles up Ron DeSantis in two-way national survey" via A.G. Gancarski of Florida Politics
"DeSantis sees a path to the White House — 280 characters at a time" via Sally Goldenberg and Meridith McGraw of POLITICO — Musk, the polarizing, outgoing CEO of Twitter, is such a controversial and outspoken figure that appearing with him in a high-stakes event leaves uncertain "what comes out of his mouth," said Rob Stutzman, a Republican strategist. "The other thing is, Twitter isn't America. Why doesn't he do this where more people will see you?" For DeSantis, who will focus his election message on battling the "woke" left, it may make all the sense in the world — continuing his online combat with the progressives he has turned into a foil. "Who's on Twitter? The far left and the far right," said a Republican strategist who is supportive of one of DeSantis' potential rivals, former Vice President Mike Pence, and who was granted anonymity to speak candidly about a likely opponent. "That may be part of their campaign plan."
"DeSantis ditches plans for hometown event as part of formal 2024 rollout" via Steve Contorno of CNN — DeSantis is no longer planning to hold an event in his hometown of Dunedin as part of the formal launch of his campaign. Instead, after officially announcing his campaign for President Wednesday, DeSantis is likely to hit the road and make appearances in the coming days in early nominating states. It's not yet clear if he plans to travel during Memorial Day weekend or start Tuesday after the holiday. He is scheduled to attend an event Thursday in Miami, where he has gathered fundraisers to begin soliciting donations for his campaign.
"'In loving memory': Lincoln Project eulogizes DeSantis' presidential campaign upon launch" via A.G. Gancarski of Florida Politics — Even before DeSantis dishes with Elon Musk and Trey Gowdy to launch his 2024 presidential campaign, one group of critics is already pronouncing it "over before it began." The Lincoln Project has released a eulogy for the campaign, a nearly two-minute video chock full of missteps by the Governor, denunciations from across the political spectrum, and other documentary evidence suggesting DeSantis' road to the White House is already closed. The early exposition of the video shows that DeSantis has failed in his efforts to swing Trump voters his way.
To watch the ad, please click on the image below:
"DeSantis has a problem. It's Florida." via Charles Mahtesian of POLITICO — No Florida politician has ever been elected President. A half-dozen have run in the last 50 years — essentially the period in which the state evolved from political backwater to electoral powerhouse — but all have ended up in the same place, dead in the water long before the nominating convention. Most never even made it past New Hampshire's first-in-the-nation Primary. The curse of Florida Man — and to date, every Florida presidential candidate has been male — lingers even though the state is an ideal proving ground for a White House bid. Winning statewide office requires campaigning in two time zones, 10 TV markets, and across 66,000 square miles. It is home to more than 22 million people — many of them arrivals from other states, which gives Florida politicians exposure to a wide range of political customs and styles.
"How DeSantis tarnishes his own economic record" via Rick Newman of Yahoo Finance — DeSantis is no benevolent Reaganite, stepping aside to let capitalism work its magic. Instead, he's one of the most meddlesome Governors in America, happily upsetting the status quo as part of his war on liberal culture. DeSantis's smackdown with The Walt Disney Co., Florida's biggest taxpayer, is a looming political debacle that DeSantis could lose in the courts just as the 2024 campaign is heating up. DeSantis brags about taking on Disney and its "woke culture" as if most Americans, if forced to pick sides, would choose a petulant Governor over an entertainment colossus. Risky bet. DeSantis could easily claim credit for Florida's economic success and run as a traditional laissez-faire Republican favoring low taxes and light regulation. Instead, he has hitched his star to the "war on wokeness," which can amount to a heavy-handed intrusion into the way businesses operate.
"The candidate" via Rick Wilson for the Resolute Square — The candidate is bringing a raft of both accomplishments and ideas for reshaping the economy and the country. The Candidate's team of smart consultants is convinced their policy wins will validate them in the Primary and even hold up well in the General Election. Activists also like that the Candidate has a toughness that makes the more delicate members of the political class flinch. There are rumors that behind closed doors, the Candidate is harsh and unfeeling, but the base likes a fighter and feels like that's the price of admission in this partisan war. It sounds like DeSantis has it made. He'll rid the GOP of Trump in the Primary and blow Biden out of the water in 2024, right? Actually, I wasn't talking about DeSantis. I was describing Hillary Clinton's 2016 campaign.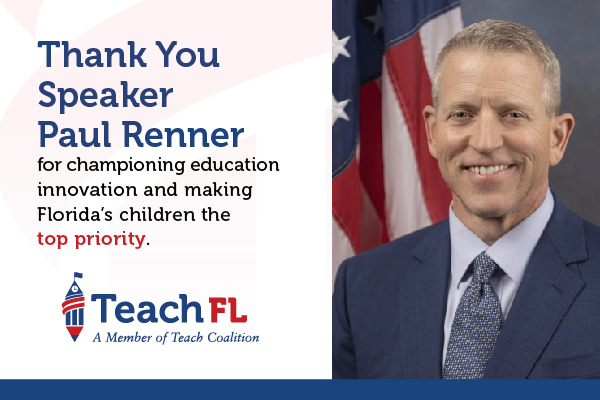 — MORE 2024 —
"As DeSantis enters 2024 presidential race, Nikki Haley argues Florida Governor is 'copying Trump'" via Paul Steinhauser of Fox News — Haley argues that DeSantis is "an echo" for Trump and that DeSantis, who's expected in hours to join Haley and Trump in the race for the 2024 GOP presidential nomination, "needs to get out there and say what he believes." She charged that DeSantis is "copying Trump. He needs to be his own person. He needs to get out there and say what he believes. What he thinks. If he's going to be an echo for Trump, people will just vote for Trump. Why doesn't he go out there? I'm my own person."
"The deepening radicalization of Trump" via Isaac Arnsdorf, Josh Dawsey and Adriana Usero of The Washington Post — In the immediate aftermath of Jan. 6, 2021, Trump stayed mostly silent, and when he finally delivered his farewell address to the nation, he disavowed the attack on the U.S. Capitol as something that "all Americans were horrified by" and "can never be tolerated." Now, as Trump seeks to return to the White House, he speaks of Jan. 6 as "a beautiful day." He says there was no reason for police to shoot the rioter attempting to break into the House chamber, and he denies there was any danger to his Vice President, Pence, who was hiding from a pro-Trump mob chanting for him to be hanged. He has promised to pardon many rioters if he becomes President again.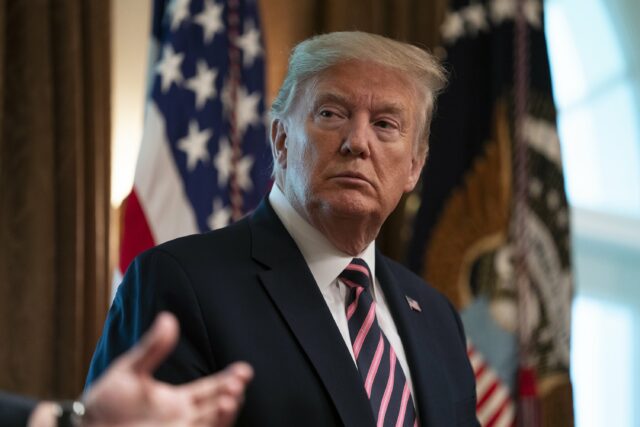 "Tim Scott bets personal story will boost long-shot 2024 White House bid" via Eliza Collins of The Wall Street Journal — Scott's effort to secure the 2024 Republican presidential nomination will test whether a campaign centered on his own rise from poverty and the need for better economic opportunities can garner support in a field dominated by Trump. Scott so far has negligible support with GOP Primary voters. When he is included in polls, he registers in the low-single digits compared with Trump.
"Biden, Democrats plan beefed-up 50-state fundraising strategy to overwhelm GOP rivals" via Brian Schwartz of CNBC — Biden and the Democratic Party have put together a 50-state joint fundraising strategy in a bid to give him an overwhelming financial edge over his potential Republican challenger. Biden's joint fundraising committee, the Biden Victory Fund, is now raising campaign cash with all 50 state Democratic Party committees, along with Washington D.C.'s local committee. The nationwide effort is shaping up to be larger than the strategy used during Biden's 2020 run for President, when the same fundraising operation raised over $600 million and doled out millions of dollars to 47 Democratic state parties.
"Florida NAACP to lead 15-city 'Stay Woke' tour, voter push" via Jesse Scheckner of Florida Politics — Five progressive groups are planning a 15-city protest next month to mobilize minority members of the electorate and spread word about what not voting in 2024 could mean for their future in the Sunshine State. Members of the Florida NAACP, which this week issued a travel advisory for Florida in response to laws the group calls "openly hostile" to people of color and LGBTQ individuals, will tour the state June 19-23. The Transformative Justice Coalition, Black Votes Matter, American Federation of Teachers and Rainbow PUSH Coalition will lead the charge alongside them.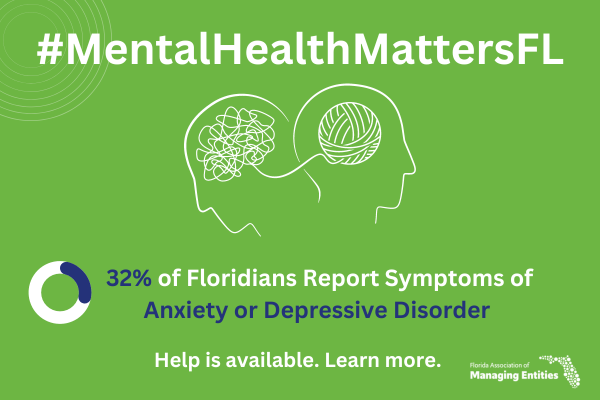 — DESANTISY LAND —
"'Our democracy will be over': Nikki Fried offers dire predictions about a DeSantis presidency" via Jacob Ogles of Florida Politics — The only Democrat to hold statewide office during DeSantis' tenure as Governor has a warning for America: Don't elect him as President. "The entire country will be on pins and needles every single day if he dared to become President of the United States," said Fried, the Florida Democratic Party Chair. "I will be so bold as to say our democracy will be over." The dire language may not be surprising coming from the opposition Party Chair in a state that took a significant turn to the right under DeSantis. But it's a significant change in tune from Fried when compared to the start of DeSantis' first term.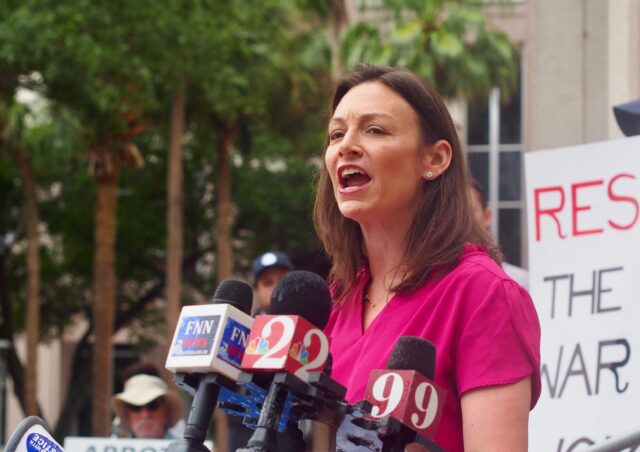 "Florida home prices are holding steady, and even rising, as people flock south" via Abha Bhattarai of The Washington Post — A steady stream of new residents is continuing to prop up home prices in 11 Florida metro areas, including Miami and Naples. The median home sales price in the state was $410,000 in April, flat from a year ago, but up from $405,000 in March. Although there are signs that prices are beginning to moderate, many economists say the Florida housing market has held up remarkably well, particularly compared with other pandemic hot spots, such as Seattle, Austin and Silicon Valley, where home prices have fallen about 12% in the past year. As a result, although Florida bore the brunt of the 2008 housing crash, the state appears to be insulated this time around.
— LEGISLATIVE —
"Gov. DeSantis signs 'Greyson's Law' safeguarding children at risk of parental harm" via Jesse Scheckner of Florida Politics — Courts will soon be required to consider threats against ex-partners or spouses when setting child visitation and custody policies, thanks to legislation DeSantis just signed. The measure (SB 130), which goes into effect July 1, provides several additional factors courts must weigh in determining guardianship and time-sharing, including evidence of domestic violence, sexual violence, neglect, abuse or abandonment — or reasonable belief by a parent that they or their child is in imminent danger. It's called "Greyson's Law," named for Greyson Kessler, a 4-year-old Broward County boy who was killed by his father in a 2021 murder-suicide. Boynton Beach Democratic Sen. Lori Berman carried the bill for the past two Legislative Sessions. This year, Hollywood Democratic Rep. Hillary Cassel served as its sponsor in the House.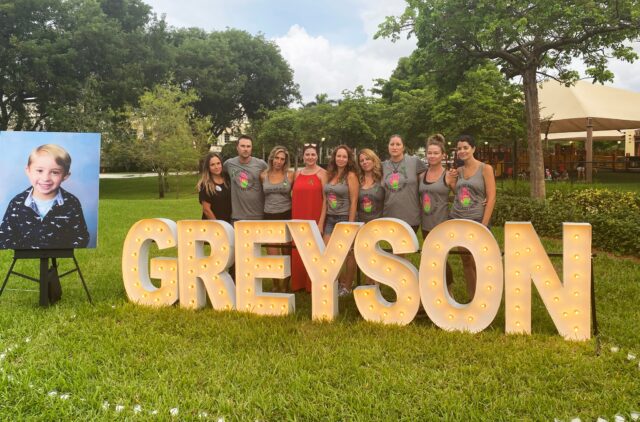 "DeSantis signs motorcycle safety bill" via Gray Rohrer of Florida Politics — Three motorcycle safety organizations are set to receive funding for promotional campaigns under legislation DeSantis just signed "Florida is home to more than 650,000 motorcyclists who are able to ride all year long," DeSantis said. "It is important to continue promoting motorcycle safety and education programs that will prevent accidents and make our roads safer." The bill shifts revenues from the $2.50 motorcycle safety education fee included in motorcycle registration fees used by the Department of Highway Safety and Motor Vehicles (DHSMV) for a safety education program. Instead, those funds will go to three nonprofit groups to administer their own program.
"Cabinet approves over 35,000 acres of conservation lands" via Ta'Leah Vansistine of WMNF — The Florida Wildlife Corridor will continue to grow by thousands of acres, following approval by the Florida Cabinet on Tuesday. The newly-approved conservation lands in nine Florida counties will allow conservation and agriculture projects to coexist. Christie Utt is with the Department of Agriculture and Consumer Services' Rural and Family Lands Protection Program. During the Cabinet meeting, she said approving the conservation projects will in turn preserve operations on family-owned ranchlands.
"How conservative activists worked to kill an effort to protect Florida election workers from harassment" via Fredreka Shouten of CNN — Florida lawmakers were poised this year to protect election workers from harassment. Then, conservative "election integrity" activists worked to kill the effort. Leaders of a coalition called Florida Fair Elections raised objections to language that sought to make it a third-degree felony to harass or intimidate election workers with the intention of interfering with their duties. Within weeks of the group's lobbying effort, Florida's Republican-controlled state legislature had stripped the provision from a broad elections bill that passed late last month, which DeSantis signed Wednesday.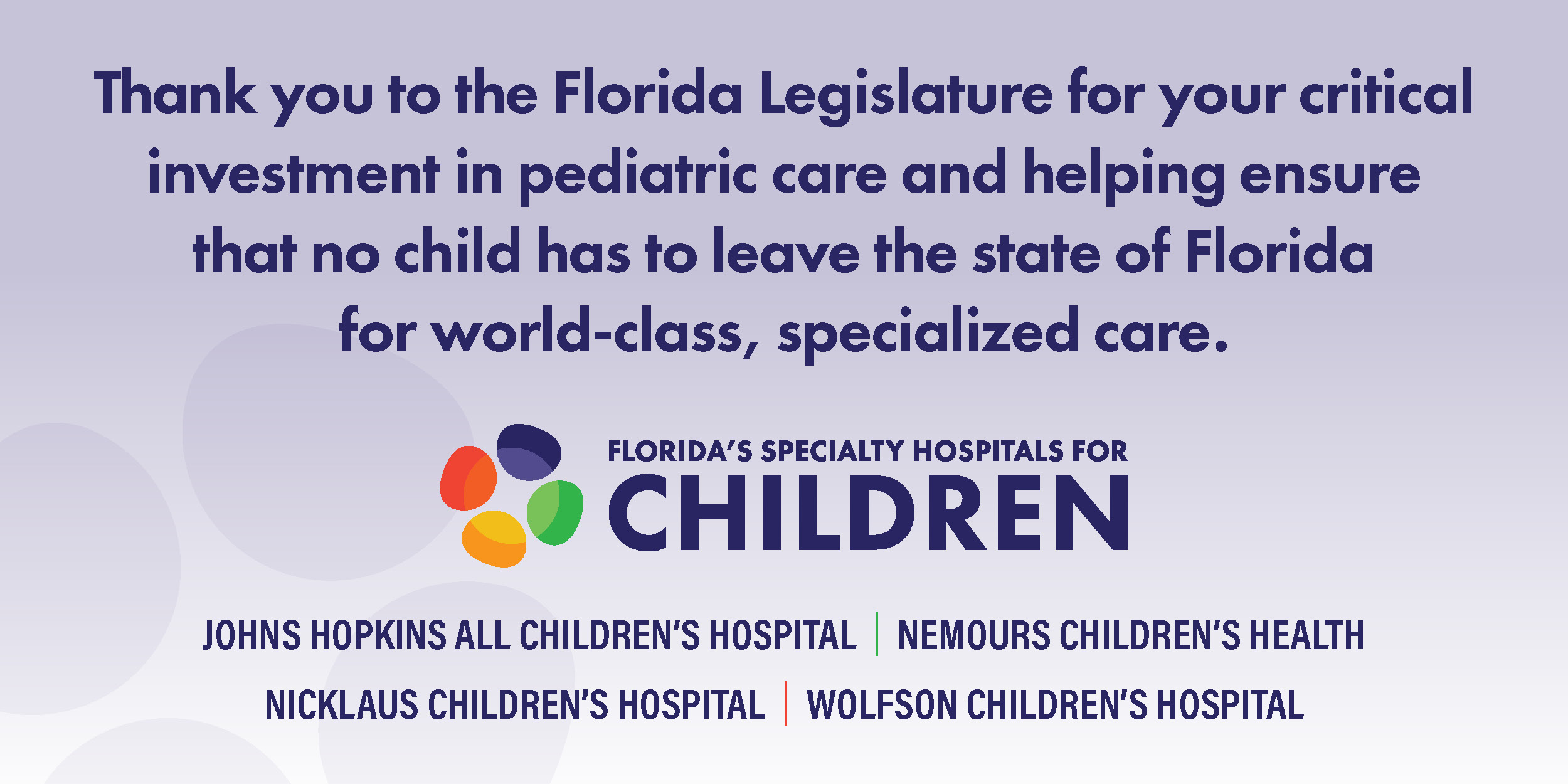 — STATEWIDE —
"Florida book bans could spread under new rule, critics say" via Leslie Postal of the Orlando Sentinel — Soon after DeSantis and his staff denounced several books found in school libraries as "shocking, graphic" and not suitable for children, Orange County Public Schools pulled two of those volumes from its campus libraries. "State identification as not appropriate," reads the district website explaining the removals of "This Book is Gay" and "Let's Talk About It: The Teen's Guide to Sex, Relationships and Being A Human." School leaders in Collier, Marion and Volusia counties did the same for another book the Governor criticized, with Volusia yanking "Flamer" within weeks of DeSantis' March 8 news conference — despite its own review Committee deciding it was a well-done book and voting to keep it on the shelves.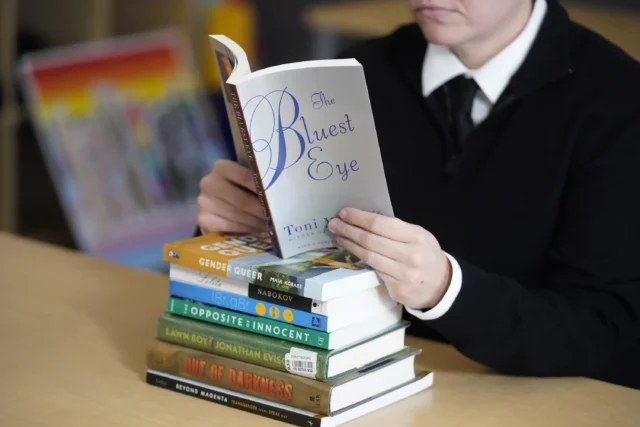 "Regulators were warned years ago that insurance companies were altering Florida claims" via Lawrence Mower of the Miami Herald — At least seven adjusters for insurance companies have come forward saying their reports were similarly manipulated to pay homeowners less than their claim estimates. Four have given sworn testimony in civil cases, which can be used in criminal court. Three others spoke during the Legislative Session in December. The initial response from state regulators reflects how officials pursue complaints of fraud by policyholders and their advocates but not complaints against insurance companies, said Doug Quinn, executive director of the American Policyholder Association. It was Quinn's association that referred the case to Patronis' office.
"U.S. faculty group decries Florida's 'assault' on higher education" via Divya Kumar of the Tampa Bay Times — DeSantis and state lawmakers have mounted an "unparalleled" attack on higher education, aided by "cowardly" college and university administrators who have failed to push back. It says recent laws and other steps taken by Republican leaders threaten "the very survival of meaningful higher education in the state, with the direst implications for the entire country." The report, described as preliminary, was produced by the American Association of University Professors, which said its findings are based on interviews with more than 40 faculty members and a former school president. It was authored by a Committee of seven professors outside the state who were charged with investigating Florida's recent actions regarding higher education.
— SKED —
Happening today — House Speaker Renner will be a featured speaker at the Florida Chamber Foundation's "Florida Prosperity & Economic Opportunity Solution Summit": 9 a.m., Hyatt Regency Jacksonville Riverfront, 225 East Coastline Dr., Jacksonville.
Happening today — The Florida Council on Arts & Culture meets: 9 a.m., meeting link here. Call-in number: 1 (872) 240-3212. Code: 867868077.
Happening today — Florida's Commission for Independent Education meets: 9 a.m., Wyndham Orlando Resort, 8001 International Dr., Orlando.
Assignment editors — Mayor-elect Donna Deegan will host her first news conference and provide remarks at City Hall: 11 a.m., City Hall Atrium; 117 W. Duval St., Jacksonville.
Happening today — The Florida Supreme Court releases opinions: 11 a.m.
Happening today — Secretary of State Cord Byrd will give a speech to the Republican Federated Women of South Florida: 5:30 p.m., Farmer's Table, 1901 North Military Trail, Boca Raton.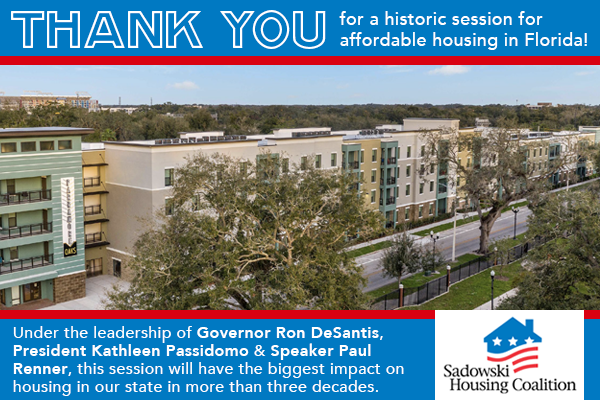 — D. C. MATTERS —
"Matt Gaetz embraces role as hostage taker as House leaders brace for debt limit fallout" via Joseph Zeballos-Roig of Semafor — Republicans have often bristled at accusations that they are resorting to hostage tactics by refusing to raise the federal debt ceiling without securing spending cuts. But on Tuesday, Rep. Gaetz leaned into the charge as he explained to reporters that he and his fellow hard-line conservatives would likely reject any sort of compromise deal that watered down the party-line bill Republicans passed through the house. "I think my conservative colleagues for the most part support Limit, Save, Grow, and they don't feel like we should negotiate with our hostage," Gaetz told Semafor.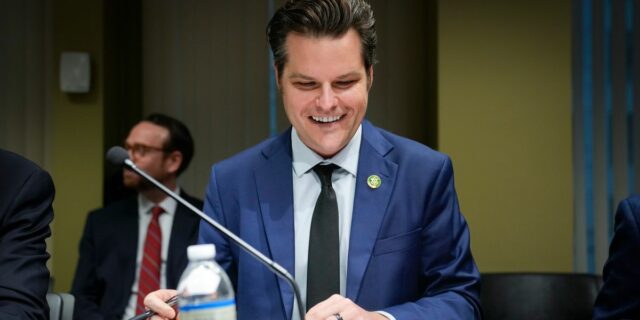 "Anna Paulina Luna seeks censure motion, $16M fine for Adam Schiff" via Jacob Ogles of Florida Politics — U.S. Rep. Luna wants one of her colleagues to leave office and pay $16 million. The St. Petersburg Republican filed a privileged resolution seeking to censure and fine U.S. Rep. Adam Schiff, a California Republican who previously chaired the House Intelligence Committee. That came days after she filed a separate resolution seeking to expel Schiff from Congress. "It is the obligation of House Leadership to back up this motion for the American people and hold this feckless man accountable," Luna said.
"Yes, that was a Jared Moskowitz for Congress T-shirt for sale at Marshalls. It wasn't supposed to be." via Anthony Man of the South Florida Sun-Sentinel — Amber Hersh wasn't surprised to find a slightly outdated style, from 2022, when she stopped at a Marshalls this week to pick up some clothes for her teen children before a family vacation. She was puzzled when looking at shirts for her son, she spotted one with a familiar slogan and logo on a rack in the young men's section: "Moskowitz Democrat for Congress." The price: $8.99. "I looked it over and I knew it was one of the campaign shirts," Hersh said. "My daughter, who is 16, was actually featured in his campaign, in his print media and his commercials, so I'm very familiar with the logo."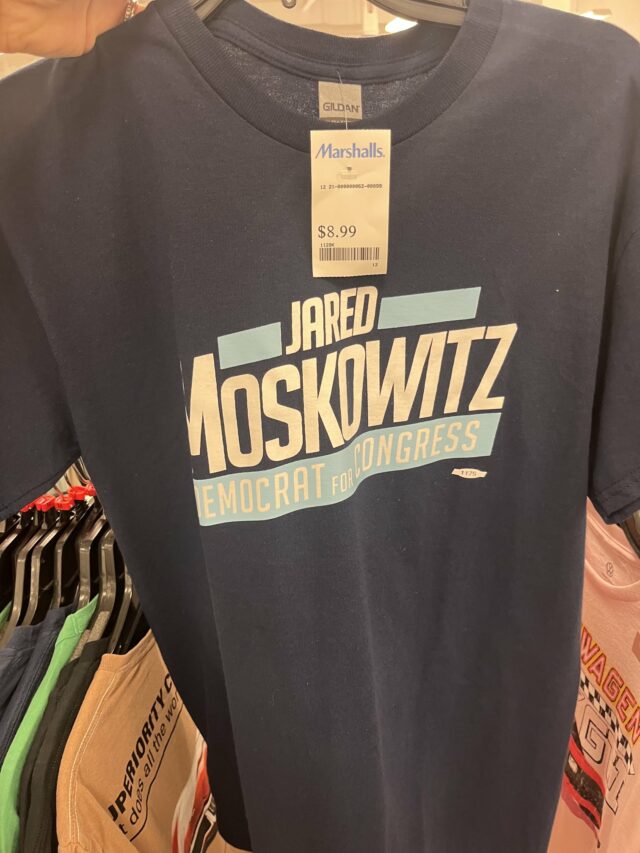 "GOP cooks up a new storm on gas stove rules" via Kelsey Tamborrino and Alex Gullén of POLITICO — House Republicans are relighting the flames of their gas stoves culture war. GOP lawmakers will use a Subcommittee hearing and Committee vote Wednesday to step up their attacks on the Biden administration's efforts to regulate the kitchen appliances, portraying proposed efficiency standards from the Energy Department as federal overreach. Biden, Energy Secretary Jennifer Granholm and the head of the Consumer Product Safety Commission have all disavowed any desire to outlaw gas-fired cooktops, although multiple Democratic-led cities and states have sought to do just that for new buildings.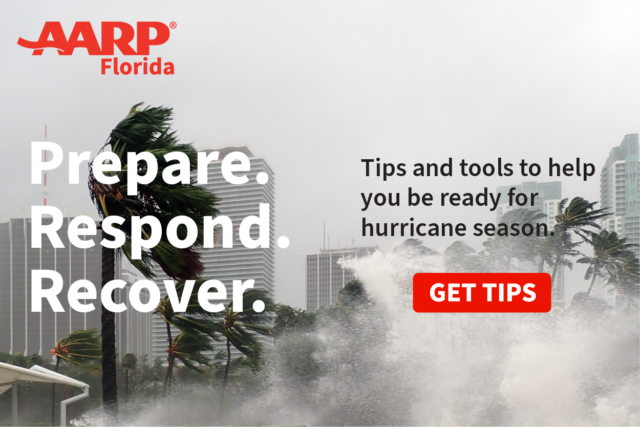 — LOCAL: S. FL —
"Miami Mayor cancels appearance as controversy swirls over private work for developer" via Joey Flechas of the Miami Herald — Francis Suarez canceled a public appearance in Overtown on Wednesday night amid controversy about the Mayor's paid consulting work for a developer who needed help with permit approvals at City Hall. Suarez was to host a panel discussion on public safety as part of a 10-city national tour by a coalition of nonprofits and criminal justice experts headed by Ja'Ron Smith, a former adviser to Trump. The Mayor, who serves as president of the U.S. Conference of Mayors, has traveled to other cities for the tour, and he was expected to discuss policing with Smith and Miami Police Chief Manny Morales at Wednesday night's gathering. The event was scheduled about 24 hours after the Miami Herald published a report on the Mayor's private work for Rishi Kapoor, a developer who sought approvals from Miami City Hall while employing Suarez as a $10,000-a-month consultant.
"A Miami-Dade school flagged her poem. The county's Mayor invited her to read it" via Douglas Hanks of the Miami Herald — Miami-Dade County's Mayor invited poet Amanda Gorman to read her work in the Miami area after a local K-8 public school decided the poem she delivered at Biden's inaugural ceremony wasn't suitable for elementary school children. Mayor Daniella Levine Cava doesn't supervise county schools, so had no say over the decision by a Miami Lakes school to steer young students away from Gorman's "The Hill We Climb." The school, Bob Graham Education Center, limited the work to library shelves for middle school students after a review Committee determined the poem on racial justice wasn't appropriate for elementary students.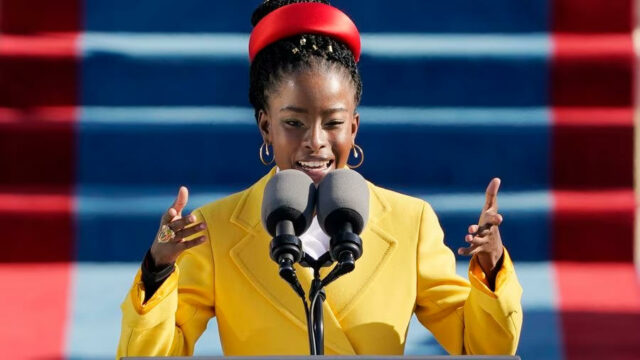 "Poet speaks up after Miami-Dade school bars elementary students from reading her poem" via Omar Rodríguez Ortiz and Sommer Brugal of the Miami Herald — A nationally known poet said she is "gutted" after learning that a school in Miami-Dade barred elementary school children from reading her poem and three other library titles following the complaint of a parent. Gorman — the youngest inaugural poet in U.S. history — recited the poem "The Hills We Climb" at the inauguration of Biden in 2021. Gorman, now 25 and a Harvard graduate, is an award-winning writer based in Los Angeles. "Book bans aren't new," said Gorman, in a statement shared on Twitter. "Often all it takes to remove these works from our libraries and schools is a single objection."
"Ric Bradshaw receives heavyweight backing in bid for sixth Sheriff term" via Anne Geggis of Florida Politics — On the hunt for his sixth term, Palm Beach County Sheriff Bradshaw is highlighting endorsements from Democrats, Republicans, elected leaders, union and community groups. The longest-serving Sheriff in Palm Beach County history Tuesday received the backing of county constitutional officers State Attorney Dave Aronberg, who's been in his post for more than 10 years, and Clerk and Comptroller Joseph Abruzzo, who was first elected in 2020. Aronberg called him "the only choice."
"Black community wants apology after School Board member tried to block colleague at meeting" via Sommer Brugal of the Miami Herald — A group of Black community leaders rallied behind Miami-Dade School Board member Dorothy Bendross-Mindingall at this month's Board meeting following what they say is the continued disrespect she's received after another member tried to exclude her from a two-member meeting. The calls for Vice Chair Danny Espino to apologize over setting up a meeting with board member Roberto Alonso last month to discuss minority participation in district contracts and then telling Bendross-Mindingall she wasn't invited — came during the May 17 meeting, where leaders from the NAACP and the Miami-Dade Chamber of Commerce, among others, said they wouldn't tolerate the actions levied at the Board's most senior member, who is Black.
"Former Miami mayoral aide pleads guilty to receiving child porn images from a teen" via Jay Weaver of the Miami Herald — A former Miami mayoral aide who had previously worked as a longtime TV news reporter pleaded guilty to receiving images of a minor's private parts on his cellphone and now faces at least five years in prison. Rene Pedrosa, 51, who chose to cut a plea deal rather than go to trial this week, acknowledged in Miami federal court that he interacted with a 16-year-old boy in a sexual manner when he came to City Hall for a job interview and that he later received electronic images of the minor's penis from him in December 2019. "Did you do those things, Mr. Pedrosa?" U.S. District Judge Robert Scola asked the defendant. Pedrosa paused, then said: "Yes, sir."
"Restoring a barrier island forest may be key to protecting Miami from storm surge" via Ashley Miznazi of the Miami Herald — After months of using weedkillers, saws, shovels and hand-yanking invasive leatherleaf fern out of a tropical forest on Virginia Key Beach Park, City of Miami parks naturalist Gloria Alejandra Antia was finally able to begin the process of rebuilding. Antia dug a hole and planted a small native tree just steps from the shoreline. "The health of this island, the health of this ecosystem is crucial for our homes, it protects the mainland," Antia said. Sand dunes and tropical hardwood hammocks like this one along the coast of South Florida are home to rare plants and animals found nowhere else in the world.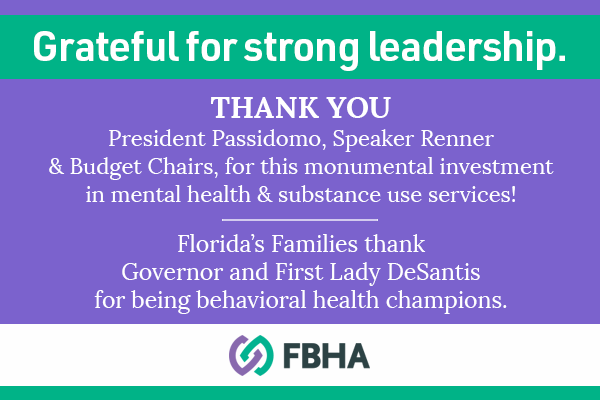 — LOCAL: C. FL —
"Buddy Dyer touts promises, partnerships in 'State of the City' speech" via Jeff Weiner and Carolyn Guniss of the Orlando Sentinel — Orlando Mayor Dyer focused his "State of the City" speech on promises — laying out in detail many he said were met in the areas of homelessness, business development and community partnerships while remaining vague on some that remain unfulfilled. Dyer, who is currently seeking a sixth and — he says — final term as Orlando's leader, tackled community policing but did not address the much-debated changes the city made to its downtown nightlife in the name of safety. He addressed transportation but didn't offer specifics on SunRail, which faces funding challenges as it works to expand service and support Brightline, the high-speed rail system that will soon connect Miami to Orlando and aims to eventually reach Tampa.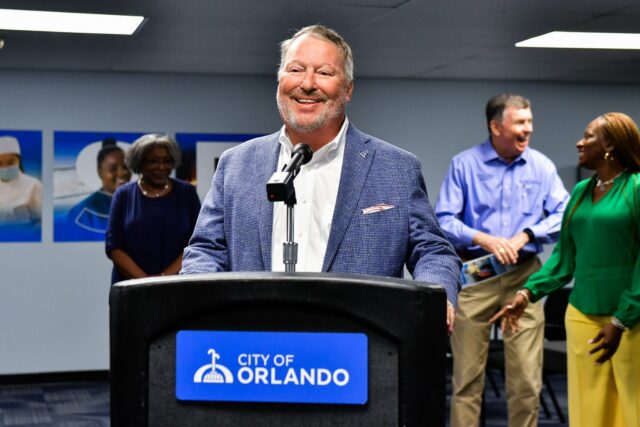 "Seminole County approves storage facility despite opposition from Winter Springs" via Martin E. Comas of the Orlando Sentinel — Despite objections from Winter Springs officials, Seminole Commissioners unanimously approved a developer's plan to build a three-story storage facility within a county enclave tucked in the heart of the city's commercial and residential districts. But county staff and Commissioners pointed out that the vacant land of nearly 5 acres on Tuskawilla Road has long been zoned for industrial uses, which allows for a self-storage facility. And that Winter Springs officials never made any substantial efforts over the years to annex the property just south of Michael Blake Boulevard into their city and change the zoning. "This is very unfortunate that we arrived here today," Seminole Commissioner Jay Zembower said.
"Batter up for Orlando? Pitch made for city to get MLB team" via Gabrielle Russon of Florida Politics — The Orlando Magic co-founder has a message for the Tampa Bay Rays, a team that's unsuccessfully tried to get a new stadium for years: Orlando will take you. "The Rays know that if things don't work out over yonder, we're here waiting for them," said Pat Williams, the sports executive who is pushing for Orlando to get its own baseball team. "We're absolutely in the batter's box." On Wednesday he pitched his vision of building a $1.7 billion domed stadium off International Drive to an Orange County advisory task force tasked with making recommendations on how the county's 6% hotel tax should be spent.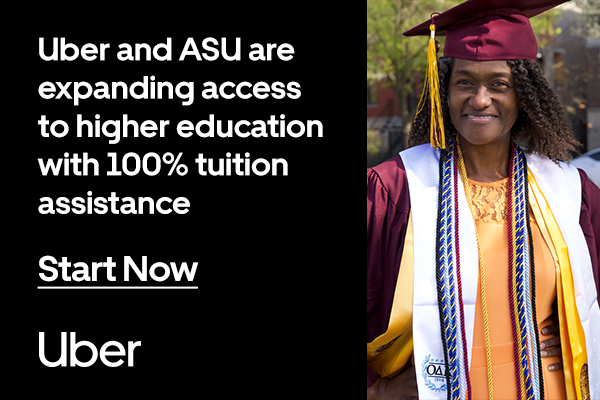 — LOCAL: TB —
"Shadow groups played heavy role in Tampa Council campaign attack mailers" via William March of the Tampa Bay Times — Tampa donors, including Mayor Jane Castor and business interests, put big donations into shell political committees in the most recent election cycle. Some of those groups were linked to semi-anonymous committees that unleashed an onslaught of negative mailers during the recently concluded Tampa City Council elections. Castor, Jeff Vinik, Sheriff Chad Chronister, TECO, the Related Group and others fed nearly $200,000 into independent political committees, some of which later gave to others that did the mail attacks, the reports show. But exactly whose money paid for ads may never be certain.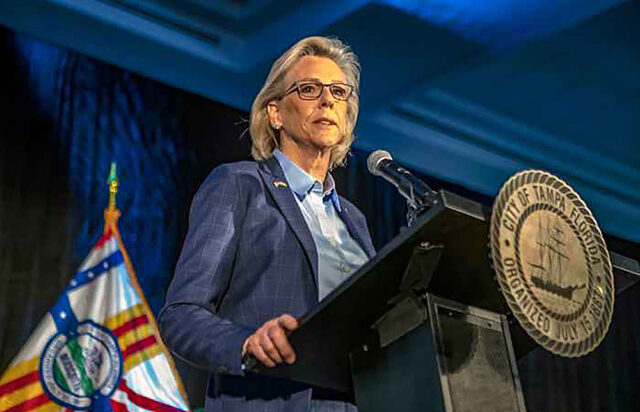 "Tampa Mayor Jane Castor vacates HART board seat" via Henry Queen of the Tampa Bay Business Journal — Castor has appointed Council member Gwendolyn Henderson to her seat on Hillsborough County's transit agency board. Castor served on the Hillsborough Area Regional Transit Authority's board through her first term in office. She won a second term unopposed in March, and Henderson won the District 5 seat on Tampa City Council by defeating incumbent Orlando Gudes. Abdicating the board seat will allow Castor to communicate with board members without violating Florida Sunshine laws, according to spokesperson Adam Smith. HART currently has 12 board members, with two sitting vacant. "I wouldn't read anything more to this than the Mayor's time constraints and scheduling challenges," Smith said. "She is the first Mayor in a long time to serve on the HART board."
"Hillsborough drops boil water notice" via C.T. Bowen of The Tampa Bay Times — Hillsborough County has rescinded a precautionary boil water notice for 95,000 customers in the south-central portion of the county. The county issued the warning Tuesday after a power shortage resulted in low pressure for customers and a potential for high bacteria counts. However, bacteria samples showed the water met quality standards, the county said in a news release Wednesday afternoon. The general boundary of the impacted area was all county utility customers south of State Road 60 and east of Interstate 75.
"Tampa General Hospital celebrates first living donor liver transplant on Florida's west coast" via Peter Schorsch of Florida Politics — Tampa General Hospital, one of the nation's top 10 transplant centers and a U.S. News & World Report's 2022-23 Best Hospitals announced this week the academic health system completed a successful liver transplant from a living donor earlier this month. "Our living donor liver transplant program is a prime example of Tampa General continuing to drive innovation to deliver world-class health care," said John Couris, president and CEO of Tampa General.
"35-story apartment tower planned near the Museum of the American Arts and Crafts Movement in downtown St. Pete" via Brian Zucker of St. Pete Rising — An Atlanta-based developer has proposed a 35-story apartment tower adjacent to the Museum of the American Arts and Crafts Movement in downtown St. Pete, according to a site plan modification application recently submitted to the City of St. Pete. The $100 million project, which would rise on a parcel located on the corner of 3rd Avenue North and 3rd Street North, will feature 348 apartments, 2,203 square feet of commercial space, and a 277-space parking garage. Parking for 370 bikes will also be provided. The 375-foot tower will offer one-, two- and three-bedroom apartments ranging from 650 square feet to 1,388 square feet. The residential lobby entrance will be located off 3rd Street North.
"Pasco Commission rejects cell tower at school, begins search for alternative" via Barbara Behrendt of The Tampa Bay Times — Mothers pushing their infants in strollers, fathers questioning whether a new tower is needed and parents with health care backgrounds inundated Commissioners with their worries about how a tower could impact their children's future health and welfare. During a lunch break and some behind-the-scenes conversations, Commissioner Kathryn Starkey, whose family name is also shared by the Starkey Ranch community, pitched the idea of delaying any decision on a lease at the school until a suitable site in a nearby park could be found. The county will have to bid out the project again, so Commissioners unanimously agreed to a 120-day delay to allow that process to play out.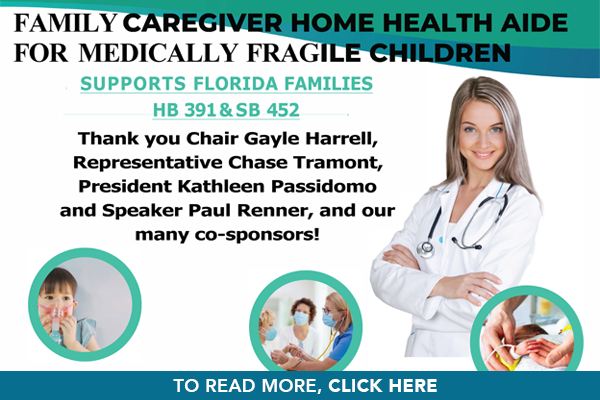 — LOCAL: N. FL —
"Strong economy would send extra $100 million in property taxes for Jacksonville budget" via David Bauerlein of The Florida Times-Union — The prospect of rising tax revenue will give Mayor-elect Deegan and the new City Council a comfortable financial cushion when they take office on July 1 and head into the budget-writing season. It also could trigger calls for a reduction in the property tax rate for the 2023-24 budget. Duval County Property Appraiser Jerry Holland said the financial picture this year is underpinned by the same robust economy that expanded the tax base a year ago. Before last year, the city had been able to count on about $50 million in new property tax revenue each year.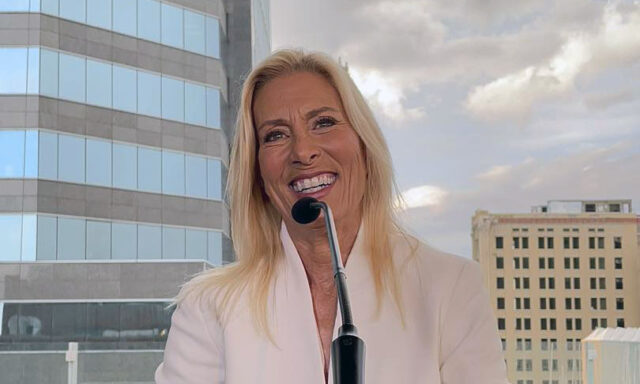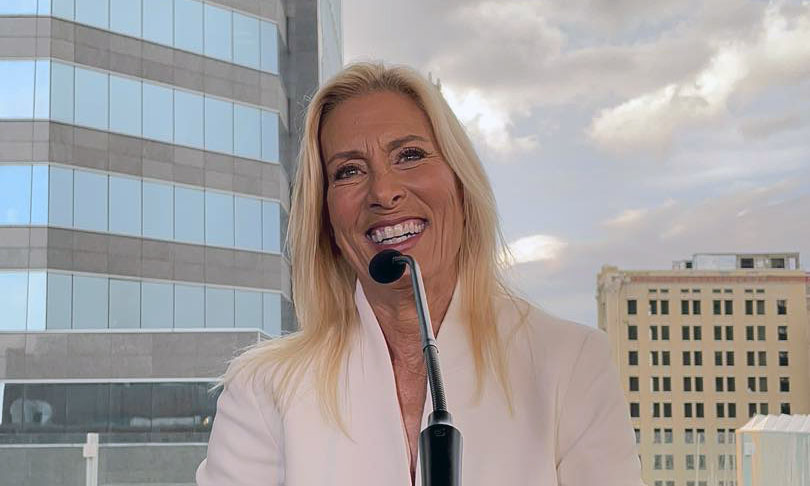 "Escambia Superintendent Tim Smith speaks out after termination" via Brittany Misencik of the Pensacola News Journal — Former Escambia County Public Schools Superintendent Smith was not known to be outspoken. He routinely maintained a calm disposition as he absorbed hours of scrutiny over systemic problems that dominated the Escambia County School Board meetings' fiery public forums. Smith was an administrator, not a politician. He answered questions diplomatically, often in line with how the accomplishments on his resume portrayed him. When his contract was terminated in a motion from Escambia County Board Chair Paul Fetsko that felt to Smith like "a strike of lightening."
"'Grey Ghost' USS Orleck naval museum reopening in permanent home in downtown Jacksonville" via Tom Szaroleta of The Florida Times-Union — Jacksonville's resident warship is once again ready for visitors. The U.S.S. Orleck, which earned the nickname "The Grey Ghost of the Vietnam Coast" by firing more rounds in support of ground troops than any ship in the Navy, will officially open for visitors on Friday in its permanent berth in the St. Johns River, just off Bay Street across from the Duval County Jail. A "soft opening" is planned for Wednesday and Thursday. The Orleck, a Gearing Class destroyer that was built in Texas and launched in May 1945, arrived in Jacksonville more than a year ago but spent most of that time in a temporary berth in front of the Hyatt Regency Jacksonville Riverfront. It moved downriver in April to its long-term home, alongside city-owned Pier One.
"Renovations ahead: Panama City approves nine community development districts in SweetBay" via Nathan Cobb of the Panama City News Herald — A wave of renovations might soon crash onto an underdeveloped portion of the city. Panama City Commissioners on Tuesday approved the final reading of a resolution to establish nine community development districts in the SweetBay area. These districts, which are known as CDDs, will be used to service residents and businesses within the area. The resolution establishes seven residential community development districts and two commercial community development districts. It was proposed as a way to help quickly develop underdeveloped portions of SweetBay. Because the CDDs do not include any developed residential properties, residents already living in SweetBay will not pay more taxes under the new ruling.
"Commissioners OK more than $8.8M in Nassau County road work" via Wes Wolfe of Florida Politics — Two contracts approved this week open up more than $8.8 million to go to contractors for safety improvements on County Road 108 in Nassau County. The first $4.6 million addresses the area from Middle Road to U.S. 17, while the next $4.2 million goes to the area of County Road 108 between Middle Road and Bay Road. Preferred Materials received the first contract and Hubbard Construction Company received the second. County staff notes both as the lowest responsive bidders for those jobs.
"DeSantis signs law OK'ing him to run for President without resigning, makes big election changes" via Douglas Soule of USA Today Network — DeSantis has given himself the thumbs-up to run for President without resigning. The Governor signed a bill into law Wednesday that "clarifies" that Florida's "resign to run" law doesn't apply to those campaigning for President or Vice President, a topic that had received much debate and attention as DeSantis nears his presidential campaign launch. DeSantis is set to announce his presidential run at 6 p.m. Wednesday on Twitter. He filed his paperwork with the Federal Election Commission Wednesday at 2:24 p.m., making the campaign official.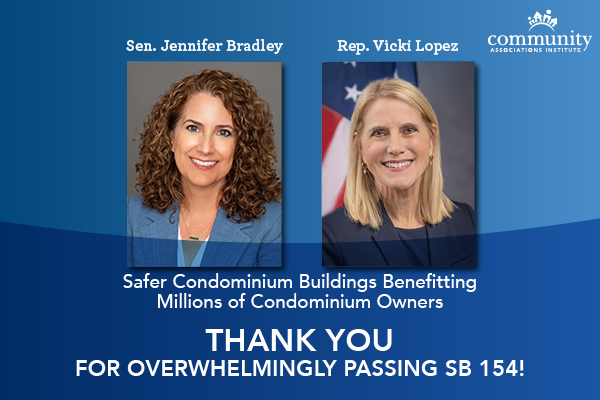 — LOCAL: SW. FL —
"Venice Mayor to meet with developer over building permit fee lawsuit" via Earle Kimel of the Sarasota Herald-Tribune — Venice Mayor Nick Pachota will meet with developer Pat Neal about the $1.4 million lawsuit the developer filed against the city regarding excess building permit fees. Pachota asked his fellow Council members for permission to do so during the Commission reports sessions. "This is all just to intake information," Pachota said. "No back-and-forth per se but an information sharing." City Attorney Kelly Fernandez would be present at that meeting. Neal, president of Neal Communities, would likely have his attorney present as well. Neal filed suit against the city on Aug. 26, 2022, alleging that the city overcharged for building fees.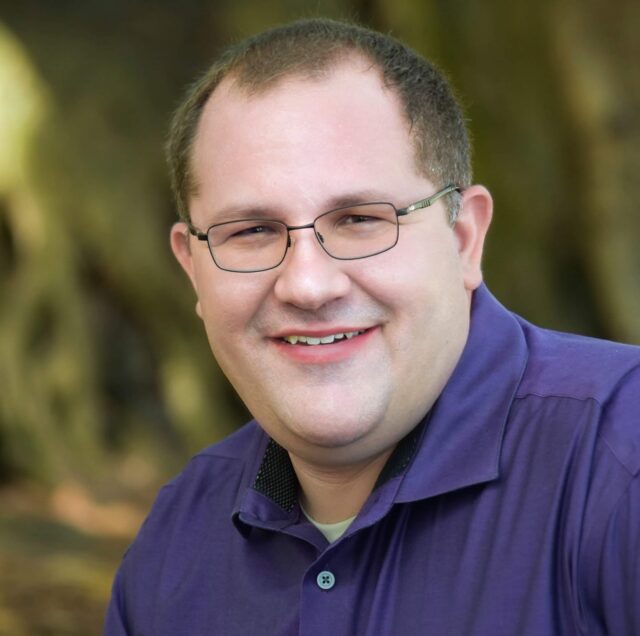 "Greater Naples Chamber CEO Michael Dalby stepping down for new opportunity in Texas" via Laura Layden of the Naples Daily News — The Greater Naples Chamber of Commerce is in the market for a new CEO. After serving as the Chamber's chief executive and president for more than seven years, Dalby is stepping down to pursue a new opportunity outside Florida. His last day is May 31. As head of the chamber, he's served as a voice and advocate for the business community, not just in Naples, but all of Collier County. The organization has more than 1,200 active members, representing 50,000 employees. In his new role, Dalby, 64, will continue to focus on economic development, which has been a big part of his mission here.
"City Council stalls Peace River Wildlife Center's contract" via Elaine Allen-Emrich of the Punta Gorda Sun — Punta Gorda Vice Mayor Melissa Lockhart said she might be viewed as the "bad guy" in proposing nonprofits pay thousands to the city instead of $1 a year for the use of city buildings and services. At a recent Punta Gorda City Council meeting, Lockhart said she put on her "business brain" when focusing on renewing leases the city has with nonprofit groups. She said since the city is reviewing the lease with the Peace River Wildlife Center, the board should consider charging $10,000 annually for the use of the Punta Gorda land used by the nonprofit as a habitat for injured animals. The center has a 100-year lease at $1 a year.
"Warm Mineral Springs, county settle land dispute" via Barb Richardson of the North Port Sun — With both Warm Mineral Springs Inc. and Sarasota County claiming ownership of a 3.9-acre property at the end of Loranza Avenue near North Port, something had to give. Sarasota County Commissioners approved a settlement with the company to end a decadeslong dispute over ownership of the property. Warm Mineral Springs Inc. claimed precedent in ownership over the county by virtue of a quitclaim deed from A.E. and Mary Blackburn to the company in 1955. Following a subsequent series of transfers beginning in 1977, the county obtained ownership of the property and other parcels by a warranty deed in 2004.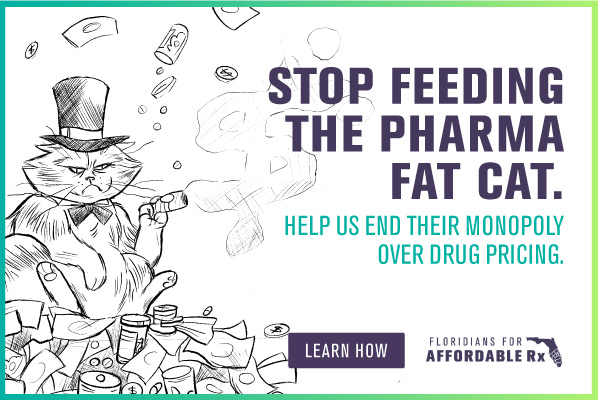 — TOP OPINION —
"Why it's far too soon to say DeSantis is done" via Nate Cohn of The New York Times — After the last few months, it's hard not to wonder. His poll numbers have plummeted. Would-be donors seem skeptical. Pundits have questioned whether he should even run at all.
But as he finally announces a presidential bid, it is worth mulling his path back to contention. Despite it all, DeSantis could still be the next Republican nominee.
That might seem hard to imagine, but fortunes can change astonishingly quickly in Presidential Primaries. There are still more than six months until the Iowa caucuses, and there will be plenty of opportunities for him to right his ship.
In the end, the factors that made DeSantis formidable at the beginning of the year could prove to be more significant than the stumbles and miscues that have recently hobbled him. The damage is not yet irreparable.
Of course, the fact that he could mount a comeback doesn't mean he will come back. His campaign's decision to announce his bid on Twitter tonight forfeits a rare opportunity to be televised live on multiple networks in favor of a feature, Twitter Spaces, that I don't even know how to use as a frequent Twitter user.
But if you're tempted to write off DeSantis, you might want to think again. The history of Primary Elections is littered with candidates who are written off, only to surge into contention.
If the DeSantis campaign can revitalize the case for his Trumpism without Trump candidacy, he might quickly reclaim many of the voters who backed him a few months ago. Indeed, it's even possible that the current media narrative and low expectations are setting the stage for a DeSantis resurgence.
— OPINIONS —
"Trump vs. DeSantis is finally on. Who wins? Does anybody?" via Joe Henderson of Florida Politics — It's just what we've all been waiting for, the Republican political equivalent of Godzilla vs. MAGAliar … I mean, Megalon. Now it's here. Place your bets on whether the Republic will survive. In this corner: Trump. He's that guy who would push a grandmother out of the last lifeboat on the Titanic and justify it by saying she had it coming. DeSantis can be just as ruthless, but he's smarter about it. He would say he had no choice because the grandmother supported Disney, had a transgender kid, or wore a life jacket with an LGBTQ+ patch. Or worse, she was a card-carrying member of the legacy media. DeSantis has to prove he can be Trump without actually being Trump. It begs the question: Is this the best that Republicans can come up with?
"Ambivalent about abortion, the American middle begins to find its voice" via George F. Will of The Washington Post — By overturning Roe v. Wade, the court ignited a nationwide debate about a subject that, until last June, had seemed incompatible with a temperate politics of splittable differences. The result has been a partial healing of the nation's civic culture. Republicans ascribed their 2022 Midterm Election disappointments partly to voters' misgivings about Republican aspirations to severely restrict abortion. This year, political anxieties have caused Republican opponents of abortion rights to trim their sails. Turning will be easier for some than for others. Addressing a right-to-life gala last weekend, DeSantis emphatically reaffirmed — and more firmly impaled himself on — the bill he signed banning abortion after six weeks, a point at which many women do not know they are pregnant. He called it "landmark" legislation that he was "happy" to sign.
"He's not dead yet" via Rich Lowry of The New York Times — It's never a good sign when political analysts are writing "What Went Wrong?" stories about your presidential campaign before it's announced. DeSantis has endured more than his share of pre-mortems … Despite the increasingly loud chorus of doubters the past couple of months, though, the DeSantis bid still has the makings of a strong campaign. In the weeks ahead he could well change the narrative of the 2024 Republican nomination fight from "Trump is burying DeSantis" to "He's still kicking, despite Trump doing everything he can to bury him." He'll be lavishly funded, his favorable ratings remain quite high among Republicans, he can draw a crowd, he'll finally actually be in the race, and perhaps most important, it seems he has the correct theory of how to try to topple Trump.
"Armando J. Ibarra: America's leaders must meet the China challenge head on" via Florida Politics — China is intent on bending the international order to its will, and the Chinese Communist Party (CCP) grows more brazen every day. Central to the CCP's long-term plans are technological and economic dominance. And, technological power, rather than military strength, may serve as China's primary sword in the near-term. It's well-documented that the CCP is actively using tech to export its authoritarian values. Surveillance, censorship, and manipulation designed to control the dissemination of information around the world could become the international norm if the U.S. and its allies fail to act. Fortunately for Floridians, our state has led the way in rolling back CCP influence. We must continue to act at all levels of government, to revitalize our industrial base and reshore manufacturing in key sectors.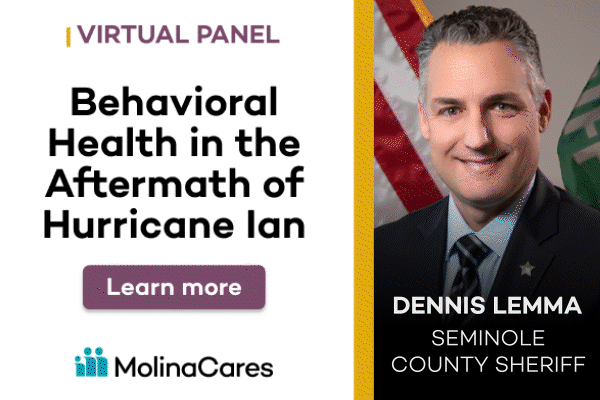 — INSTAGRAM OF THE DAY —
— ALOE —
"Tina Turner, Queen of Rock & Roll, dead at 83" via Brittany Spanos and David Browne of Rolling Stone — Turner, the raspy-voiced fireball who overcame domestic abuse and industry ambivalence to emerge as one of rock and soul's brassiest, most rousing and most inspirational performers, died Wednesday at age 83. Turner injected an uninhibited, volcanic stage presence into pop. Even with choreographed backup singers — both with Ike and during her own career — Turner never seemed reined in. Her influence on rock, R&B, soul singing, and performance was also immeasurable. Her delivery influenced everyone from Mick Jagger to Mary J. Blige, and her high-energy stage presence (topped with an array of gravity-defying wigs) was passed down to Janet Jackson and Beyoncé. Turner's message — one that resounded with generations of women — was that she could hold her own onstage against any man.
— HAPPY BIRTHDAY —
Happy birthday to one of the best in The Process, a great mom and wife, Ashley Ross, as well as ace reporter Jay O'Brien and Ana Maria Sanchez, the Director of State Government Affairs at Verizon.
___
Sunburn is authored and assembled by Peter Schorsch, Phil Ammann, Daniel Dean, Ryan Nicol, Jacob Ogles, and Drew Wilson.