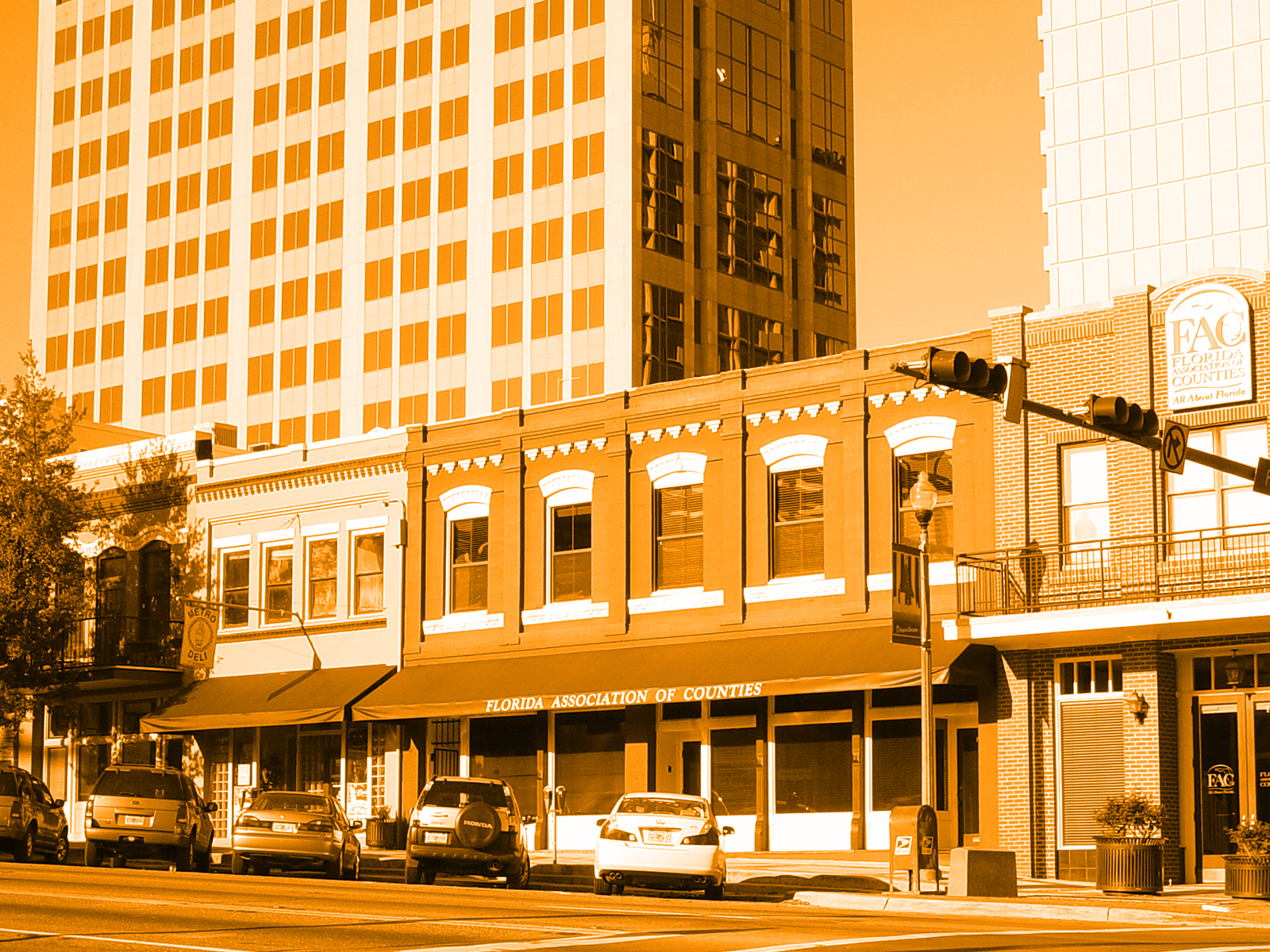 Read all about it: Everything you need to know about the day in Florida politics.
Good Tuesday morning.
Ross Consulting is expanding its team with the addition of Rotem Raz as a finance consultant.
Raz comes to the firm after assisting Gov. Ron DeSantis' re-election team in 2022 and working on statewide Israel advocacy through several nonprofits and political action committees.
She joins founder and President Ashley Plant Ross at the firm, which relaunched in 2021 when Ross returned to the political consulting and strategy world after spending several years working at top-10 lobbying firm Rubin Turnbull & Associates.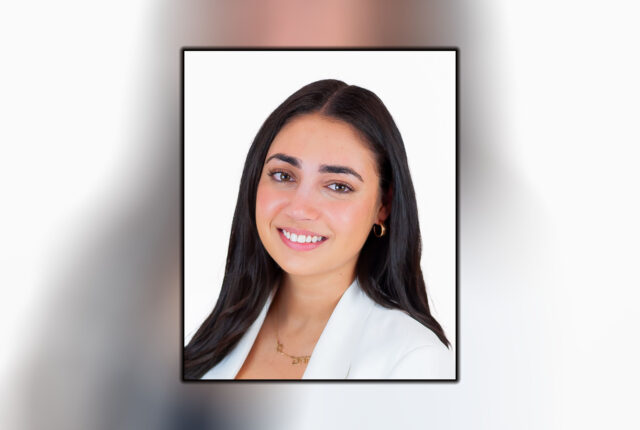 "Rotem was an integral part of the Governor's re-election finance team and helped us tremendously with donor research, outreach and events," said Heather Barker, DeSantis' Finance Director. "Ashley is lucky to have her join her team. I know she will excel and deliver results for her clients."
Rotem earned her bachelor's degree in international affairs from Florida State University. During her time as an undergraduate student, she reestablished NolePAC, the premier pro-Israel organization at FSU, and interned at Capital City Consulting and in First Lady Casey DeSantis' office. Originally from Tel Aviv and later South Florida, Raz currently lives in Tallahassee.
"Rotem comes to the firm with a unique background in stakeholder relations, event management and campaign finance," Ross said. "She will be a tremendous asset to our clients and will help them secure the right resources to be successful in their campaigns and future endeavors."
___
House Democrats are bringing on Briana Saffold and Grant Golin to serve as analysts on several panels as the chamber kicks off Committee meetings ahead of the 2024 Legislative Session.
Saffold, a Florida native, brings a unique experience to the table. She worked in compliance at the German lender Deutsche Bank, where she helped ensure sophisticated financial instruments operated lawfully, no easy task given the global imprint of the financial giant. She will work on the Judiciary, Ways & Means and Joint Administrative Procedures Committees.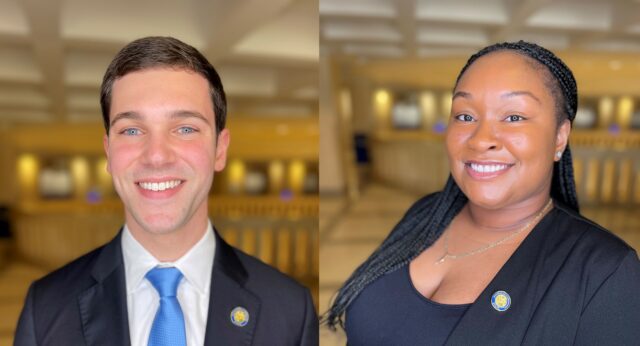 Now an attorney, Saffold earned her law degree from Florida State University earlier this year. During law school, she interned for insurers, regulators and a public defender's office.
Golin comes to the Capitol after internships in Democratic U.S. Rep. Debbie Wasserman Schultz's office and on her campaign. Golin also worked on President Joe Biden's campaign. Golin also graduated from FSU, where he studied politics and chaired the Jewish Student Union. He's currently pursuing a master's in Applied American Politics and Policy, a popular track for next-generation politicos in Tallahassee.
He will work as a staffer on the Commerce, Ethics and Elections Committees. He will also assist the Select Committee on Hurricane Resiliency and Recovery, a special panel that Republican House Speaker Paul Renner established for the upcoming Session, which begins Jan. 9.
Committee analysts conduct research, prepare reports and help draft bills. They also communicate with Committee members and respond to inquiries from other lawmakers.
___
The "creator economy" is booming and Florida's at the epicenter.
The industry encompassing plugged-in influencers and one-man brands already has a $250 billion annual impact on the national economy, and that figure is expected to nearly double by 2027 according to analysts at Goldman Sachs.
The Sunshine State, which has cultivated a reputation as a creator hub, is expected to be a significant growth driver in the burgeoning industry — and social media companies have taken notice.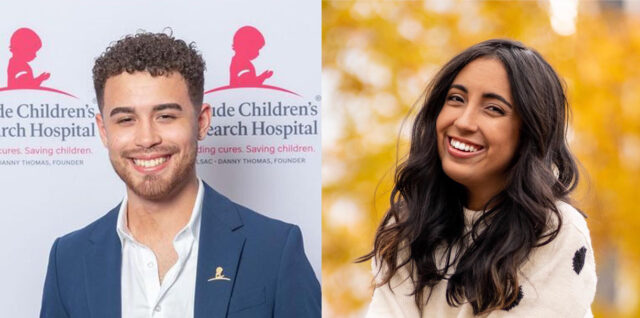 Meta, the parent company of social media giants Facebook and Instagram, recently hosted its Meta Creator Lab Live event in Miami last week and the lineup featured two prominent influencers with Florida roots: Orlando-based Cisco Viera and Miami native Lissette Calveiro.
Both shared industry best practices with up-and-comers in the creator economy, including how to maximize the impact of social media platforms in growing their brands.
While the blooming creator economy is a boon for enterprising individuals, it's also impactful to larger businesses, which increasingly rely on Instagram creators to connect with their audiences on a level that's more authentic than traditional advertising.
Still, Meta and others with a vested interest in the novel segment of the economy say that creators — including the Floridians on the bleeding edge — will be the innovators who define new ways for businesses to effectively reach customers in the future.
— SITUATIONAL AWARENESS —
Tweet, tweet: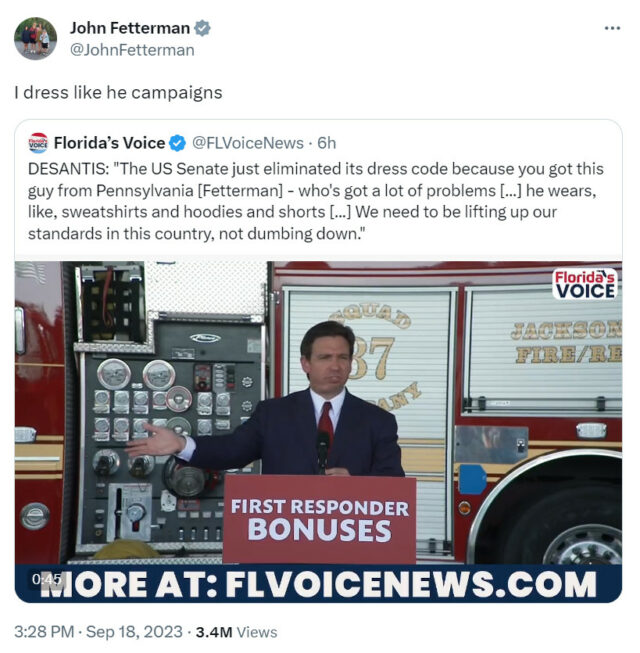 Tweet, tweet: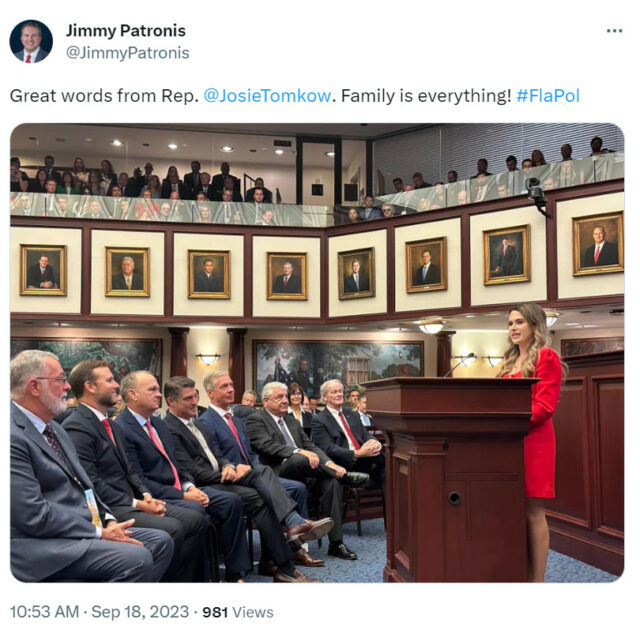 —@JohnStemberger: If Matt Gaetz runs for Governor in Florida I will personally and publicly use every resource available to our movement to ensure he is defeated in the Primary.
—@Fineout: Hmm … 1st DCA judges turned down request to expedite legal battle over redistricting & instead want entire court to hear the case. Attorneys for the DeSantis administration, the Legislature and the groups suing had asked for case to go to SCOLFA.
— DAYS UNTIL —
ESPN+ and Disney+ present 'Toy Story' based telecast of game between the Jacksonville Jaguars and Atlanta Falcons — 12; Loki Season Two premieres — 17; Republican Party of Sarasota County honors First Lady DeSantis with the 2023 Stateswoman of the Year Award — 30; Martin Scorsese's 'Killers of the Flower Moon' premieres — 34; 2023 Florida Chamber Annual Meeting & Future of Florida Forum — 34; Britney Spears memoir 'The Woman in Me' drops — 35; NBA 2023-24 season tipoff — 35; Taylor Swift's '1989 (Taylor's Version)' released — 38; 'Dune: Part Two' premieres — 44; Suncoast Tiger Bay Club hosts 'Evening with the Tigers' — 48; 2023 Florida Chamber Mental Health Innovation Summit — 51; 'Captain Marvel 2′ premieres — 52; Formula 1 will take over the Las Vegas Strip — 59; Ridley Scott's 'Napoleon' premieres — 65; Florida TaxWatch's Annual Meeting begins — 71; 2023 Florida Transportation, Growth & Infrastructure Solution Summit — 73; 2023 Florida Chamber Annual Insurance Summit — 85; Zack Snyder's 'Rebel Moon' premieres — 94; Matt Dixon's 'Swamp Monsters: (Donald) Trump vs. DeSantis ― the Greatest Show on Earth (or at Least in Florida)' released — 112; 2024 Florida Chamber Legislative Fly-In and reception — 112; Florida's 2024 Regular Session begins — 112; Florida TaxWatch's State of the Taxpayer Dinner — 117; 2024 Primetime Emmy Awards — 118; South Carolina Democratic Primary — 137; New Hampshire and Nevada Democratic Primaries — 140; South Carolina GOP holds first-in-the-South Primary — 158; Georgia Democratic Primary — 166; Michigan Democratic Primary — 161; Trump's D.C. trial on charges related to trying to reverse his 2020 Election loss — 167; Super Tuesday — 168; 'A Quiet Place: Day One' premieres — 173; 2024 Oscars — 173; 'Deadpool 3' premieres — 224; 2024 Leadership Conference on Safety, Health & Sustainability — 234; 'Kingdom of the Planet of the Apes' premieres — 244; Republican National Convention begins — 298; New 'Alien' premieres — 302; Opening Ceremony of the 2024 Olympic Games — 311; 'Captain America: Brave New World' premieres — 311; Georgia Tech to face Florida State in 2024 opener in Dublin — 341; Swift's Eras Tour stops in Miami — 395; 2024 Florida Chamber Annual Meeting & Future of Florida Forum — 398; 'Thunderbolts' premieres — 458; 'Blade' reboot premieres — 514; 'Fantastic Four' reboot premieres — 593; 'Moana' premieres — 650; 'Avatar 3' premieres — 824; 'Avengers: The Kang Dynasty' premieres — 955; Untitled 'Star Wars' movie premieres — 977; Another untitled 'Star Wars' movie premieres — 1,190; 'Avengers: Secret Wars' premieres — 1,329; 'Avatar 4' premieres — 2,285; 'Avatar 5' premieres — 2,648.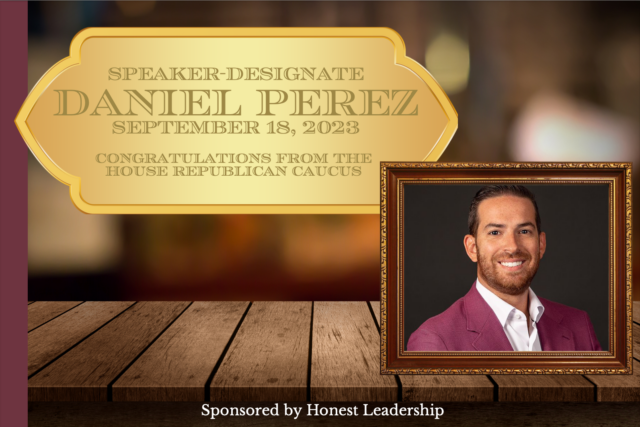 — TOP STORY —
"How Florida became the center of the Republican universe" via Nicole Narea of Vox — Carlos Campos came to Miami from Venezuela in 1979, before dictator Hugo Chávez's socialist revolution brought about the unraveling of the oil-rich country. But it wasn't until 2016 that Campos became actively engaged in U.S. politics. Trump's "America First" message stirred something in him.
Campos believes Democrats are endangering fundamental rights to bear arms and to free speech, following the "same script" that led to the downfall of his home country.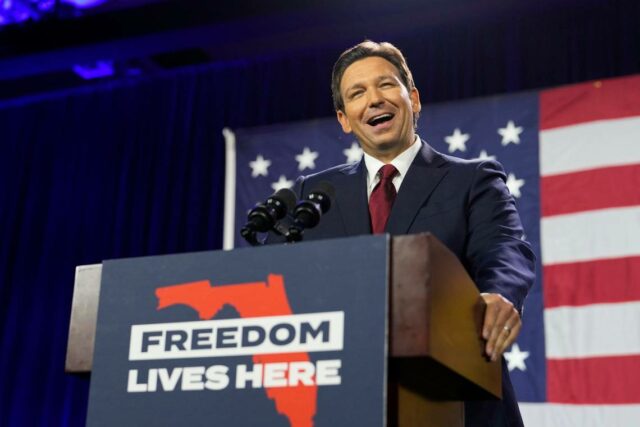 He's part of a growing share of Hispanic voters whose political and cultural views helped Republicans flip traditionally blue Miami-Dade County in 2022 and bring about a broader red wave that swept Florida that year. Those victories — along with Trump's residency and DeSantis' hard-line policies — cemented Florida's transition from a swing state to the center of the Republican universe. It was the seemingly inevitable conclusion of years-long Republican efforts to consolidate power, Democratic underinvestment, and shifting attitudes among once reliably blue voting blocs.
Whether it stays that way for the years to come has big consequences for both future presidential candidates pursuing the state's 30 Electoral College votes and the nearly 22 million Floridians who are essentially living under one-party rule. For his part, Campos is betting that the era of Republican dominance in Florida has only begun.
"People are not blind," said Campos. "And Democrats have not understood the problem."
Republican control of Florida isn't just due to the success of GOP strategies — Democrats in Florida have also ceded major ground to Republicans in recent years. It's a truth Democrats in the state will readily admit.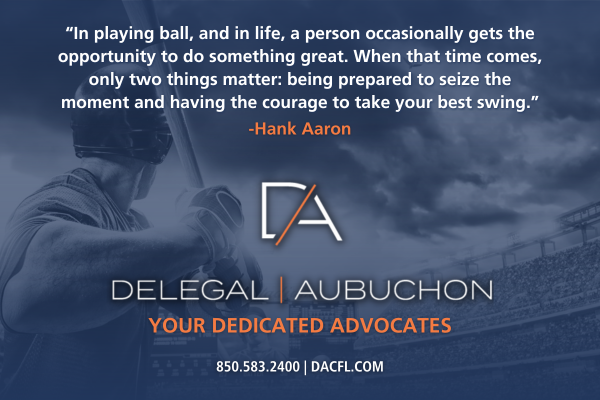 — THE TRAIL —
"Ron DeSantis aims at $1M-plus Texas fundraising gusher" via Marc Caputo of The Messenger — DeSantis embarks this week on a campaign fundraising swing in Texas where allies hope to raise more than $1 million — and end chatter about financial woes. "Our fundraising is really crazy and it's not just Texas — it's all over the country," said Roy Bailey, who helped organize one of the four events in his home city of Dallas. "There's been these stories of one or two billionaires deciding to hold back, and I respect them, but that tail doesn't wag the dog." DeSantis' Houston fundraiser Tuesday is the largest of the Governor's Texas events and features 60 influential donors, including a stable of multimillionaires in Texas Republican financial circles, many associated with the Republican Jewish Coalition or Maverick PAC, a young conservative donor network.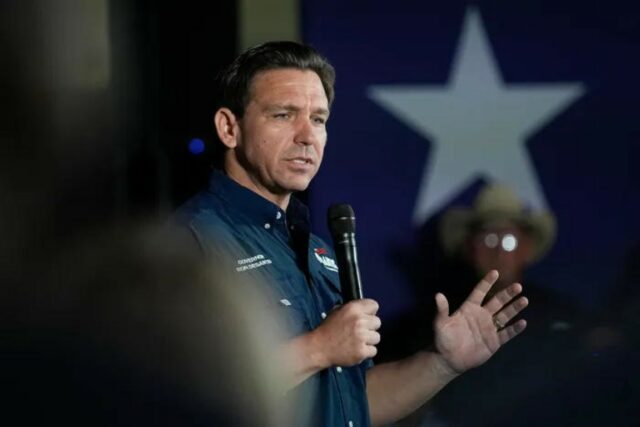 "How DeSantis played both sides of the GOP rift over the 2020 Election" via Alexandra Berzon and Sharon LaFraniere of The New York Times — In November 2021, exactly one year after Trump lost the election to Biden, DeSantis spoke to a raucous crowd in a hotel conference room just a few miles from Trump's home base of Mar-a-Lago. Their suspicions about vast election malfeasance would be heard, DeSantis promised. He was setting up an election police unit and he invited the crowd to send in tips about illegal "ballot harvesting," nodding to an unfounded theory about Democrats collecting ballots in bulk. The crowd whooped and waved furiously. "He gets it!" posted a commenter watching on Rumble. But in his seven-minute, tough-on-election-crimes sermon, DeSantis never explicitly endorsed that theory or the many others spread by the defeated President and embraced by much of their party.
"It's DeSantis and Vivek Ramaswamy vs. their alma maters — Yale and Harvard" via Julie Bykowicz and Ted Mann of The Wall Street Journal — DeSantis says he managed to "withstand seven years of indoctrination" at Yale and Harvard. Ramaswamy laments those universities as "once special institutions that now engage in self-destructive practices." The two candidates are among a growing class of Republican Ivy Leaguers who are bashing their alma maters to appeal to populist voters. Republican politicians now must avoid alienating the large share of Republican voters who never went to college at all. The candidates say it is the universities that changed. Harvard and Yale "have moved from a role of free inquiry and education to actually more of activism," Ramaswamy said. Those schools have become "pathetic hollowed-out husks of the institutions that I knew when I was there."
—"DeSantis barely in double-digit support among Republicans nationally" via A.G. Gancarski of Florida Politics
—"DeSantis trails Donald Trump by 47 points in Michigan" via A.G. Gancarski of Florida Politics
—"'Show up everywhere': DeSantis explains what he learned from Ted Cruz" via A.G. Gancarski of Florida Politics
"DeSantis snaps back at Kevin McCarthy saying he's 'not at the same level' as Trump" via Eric Daugherty of Florida's Voice — DeSantis snapped back at McCarthy after the speaker said the Governor and Trump are "not at the same level" in the campaign. "He's not at the same level as President Trump by any shape or form," McCarthy told Fox News host Maria Bartiromo. "He would not have gotten elected [Governor] without President Trump's endorsement." DeSantis agreed the two are different, dissing "D.C. Republicans'" spending habits. "Donald Trump — he supported Kevin McCarthy very strongly for Speaker," DeSantis said. "Donald Trump was instrumental in him earning that Speaker's gavel."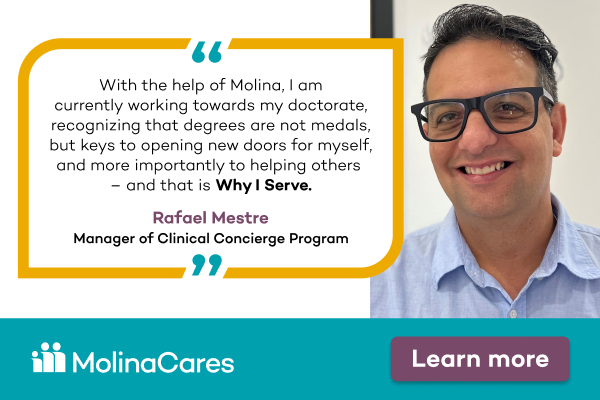 — MORE 2024 —
"Conservatives react after Trump calls DeSantis 6-week abortion ban 'a terrible mistake'" via Sara Burnett of the Orlando Sentinel — Trump is facing blowback from anti-abortion activists for refusing to commit to national abortion restrictions and for calling DeSantis' signing of a six-week ban on the procedure a "terrible mistake." Trump repeatedly declined to say whether he would support a federal ban on abortion. He said he could "live with" the procedure being banned by individual states or nationwide through federal action, though he said "from a legal standpoint, I think it's probably better" to be handled at the state level. Regarding the bill signed by DeSantis, which bans abortions before many women know they are pregnant, Trump said, "I think what he did is a terrible thing and a terrible mistake."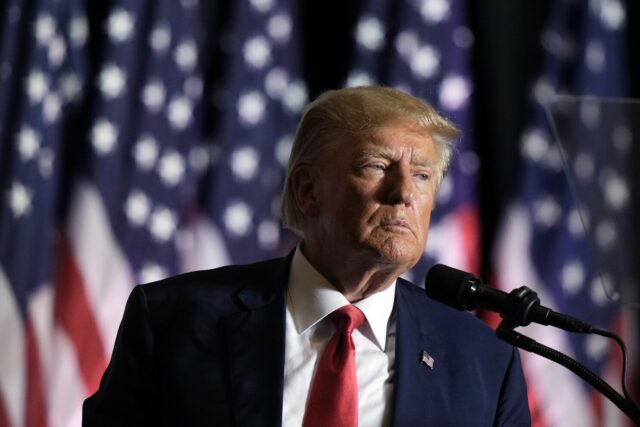 "Americans can barely afford homes and that's a problem for Joe Biden" via Mark Niquette of Bloomberg — Record-low U.S. housing affordability is squeezing homebuyers and renters while threatening to spill into presidential politics. Milwaukee, the largest city in the key swing state of Wisconsin, saw affordability deteriorate in its rental market more than almost any U.S. metro area in the year that ended July. The region also recorded one of the greatest increases in mortgage burden among the biggest 50 metros in the past year.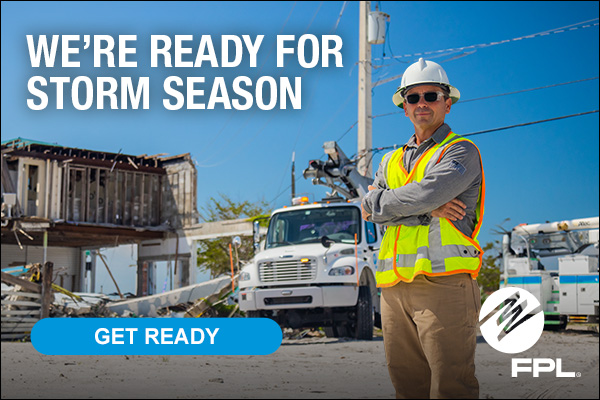 — EPILOGUE TRUMP —
"Trump refuses to say how he watched Jan. 6 attack unfold" via The Associated Press — Trump repeatedly declined in an interview aired Sunday to answer questions about whether he watched the Capitol riot unfold on television, saying he would "tell people later at an appropriate time." Trump, the current front-runner for the 2024 Republican presidential nomination, refused to say how he spent Jan. 6, 2021, once the insurrection began and whether he made phone calls as his supporters stormed the seat of American democracy. "I'm not going to tell you. I'll tell people later at an appropriate time," Trump. Trump's former aides have said he sequestered himself in the room off the Oval Office to watch — at times even rewinding and re-watching some parts.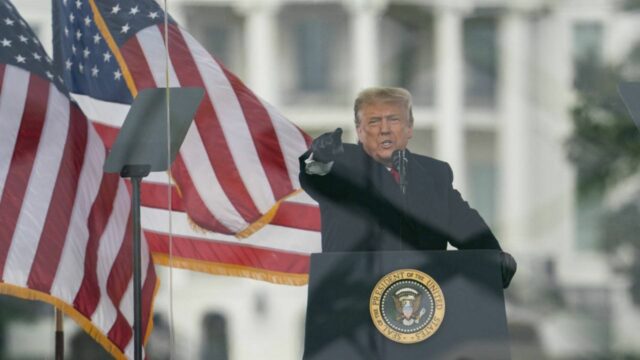 "Trump denies wrongdoing after report he wrote to-do lists on classified documents" via Reuters — Trump has denied wrongdoing after a report Monday said that one of his longtime assistants told federal investigators he repeatedly wrote to-do lists for her on documents from the White House marked classified. The aide, Molly Michael, told investigators that more than once she got requests or tasks from Trump written on the back of notecards that she later recognized as sensitive White House materials.
"Judge rules no conflict in hush money case for Trump attorney Joe Tacopina" via Zach Schonfeld of The Hill — Tacopina can continue representing Trump in his criminal hush money case, a New York state judge said, after finding Tacopina had no conflict of interest. Manhattan prosecutors this Spring had raised questions about Tacopina's prior dealings with Stormy Daniels, the adult film star who was paid the hush money at the center of the case. New York Supreme Court acting Justice Juan Merchan, who is overseeing the case, in a new letter wrote that he saw no issue that requires Tacopina's disqualification. "Having considered the arguments advanced by you as well as the prosecution, together with all documentation provided in support thereof, I accept your representations, as well as those of Mr. Ross, as officers of the Court, that there is no conflict," Merchan wrote, referring to a legal ethics expert who said Tacopina should be cleared.
"California Dems consider unique approach to getting Trump off ballot" via Dustin Gardiner of POLITICO — Democrats in the California Legislature are trying a novel approach to remove Trump from the state's March 5 Primary ballot. But first, they need a fellow state Democrat to get on board the long shot effort. Nine California lawmakers wrote a letter to Attorney General Rob Bonta over the weekend, arguing that Trump isn't eligible to be on the ballot for inciting an insurrection when a mob of his supporters attacked the U.S. Capitol on Jan. 6, 2021. Should the effort succeed, California could be the first state to bump Trump off its ballot, even if the ruling is ultimately overturned. Bonta would also be the country's first state Attorney General to take a swing at knocking Trump off the ballot. The other cases rely on secretaries of state.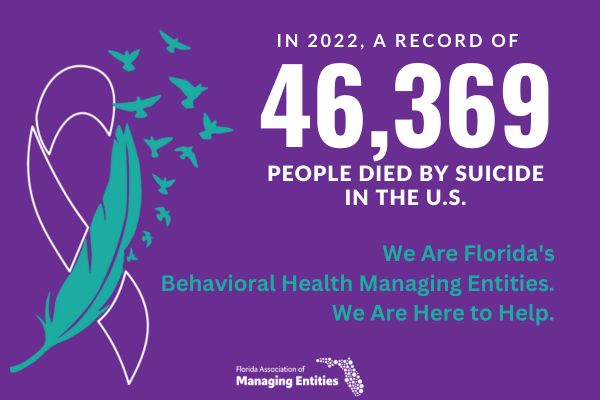 — DOWN BALLOT —
"Florida law enforcement agencies endorse Rick Scott in his bid for re-election next year" via Mitch Perry of Florida Phoenix — The Florida Police Chiefs Association (FPCA) announced that they are endorsing Scott's re-election campaign, the second big endorsement from a Florida-based law enforcement organization for Scott going into next year's U.S. Senate election. In July, 59 of the state's 67 sheriffs announced that they were backing the incumbent Senator in the 2024 race. "Democrats want to defund the police and diminish the brave work that our law enforcement officers do every day," according to a Scott statement. "But Sen. Scott has been fighting back against radical anti-law enforcement Democrats in Washington."
"'He's 100% in': Matt Gaetz widely expected to run for Governor" via Matt Dixon of NBC News — The idea that Gaetz will run for Governor in 2026 has been the topic of several conversations in Tallahassee over the past few days, including during a reception Sunday night for the incoming speaker of the Florida House. Gaetz has long been considered on the shortlist of those who will try to seek the Republican nomination for Governor, a field that is expected to be crowded because the incumbent, DeSantis, will be facing term limits. DeSantis is currently running for President but would have two years remaining in the Governor's Mansion if that run falls short.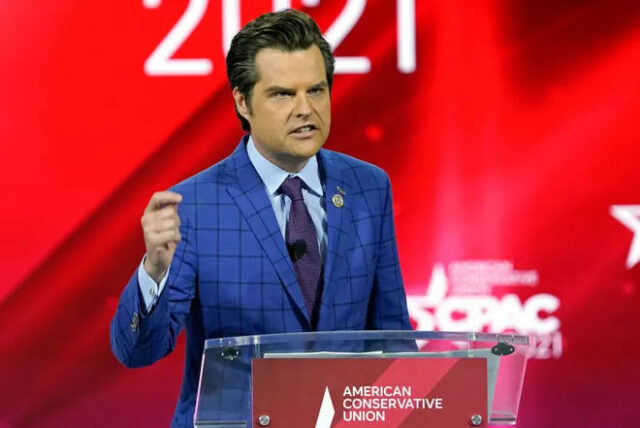 "Debra Tendrich secures 20 endorsements in House bid to represent Palm Beach County" via Anne Geggis of Florida Politics — Tendrich is rolling out 20 endorsements from pols ranging from Congress to the local level as she prepares to formally kick off her campaign this week. U.S. Rep. Lois Frankel, state Sen. Tina Polsky, Palm Beach County School Board members, elected city officials and the Hispanic Political Action Committee (HISPAC) are among those backing Tendrich's bid for what would be her first time in elected office. Tendrich, who started Eat Better Live Better, is facing Republican Daniel Zapata in the House District 89 race. Zapata is running again for the seat, now open, after he came close to flipping it to the Republican column in 2022.
"5 Palm Beach lawmakers endorse 'pragmatic problem solver' Rachelle Litt for HD 94" via Jesse Scheckner of Florida Politics — Litt's run at the seat representing House District 94 just got a boost from five sitting state and federal lawmakers. Five fellow Democratic women from Palm Beach County — U.S. Rep. Lois Frankel, state Sens. Lori Berman and Tina Polsky, and state Reps. Kelly Skidmore and Katherine Waldron — are all now backing Litt for HD 94. "Rachelle is a pragmatic problem solver ready to tackle the multitude of issues facing Floridians, from protecting reproductive freedom to the high cost of insurance," Frankel said. Litt is the sole Democrat running for HD 94, which runs from the West Palm Beach suburbs to Belle Glade's agriculture areas.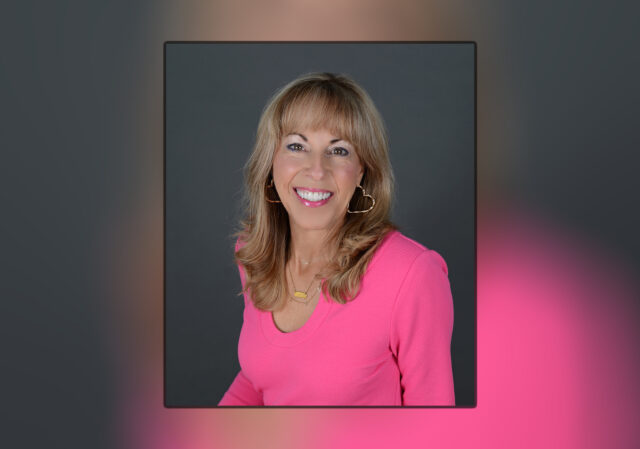 "Susan Khoury running to become Miami-Dade's first woman Sheriff" via Jesse Scheckner of Florida Politics — Federal agent-turned-community activist Khoury hopes to break a glass ceiling next year by becoming the first woman elected as Miami-Dade Sheriff. Khoury faces three fellow Democrats, including the county's current Police Director, Freddy Ramirez and Miami-Dade Police Major John Barrow, who announced his candidacy Monday. She believes she has the best credentials and vision for the office, which will return after more than half a century following the 2024 election. "I hope we have a lot of debates, a lot of forums," she said. "I will stand out against anybody there. I can go toe-to-toe with them because their philosophy is strictly local. They don't have a diverse background. I see the bigger vision of what's going on, and to be honest, I'm the only female that's going to put that perspective in there."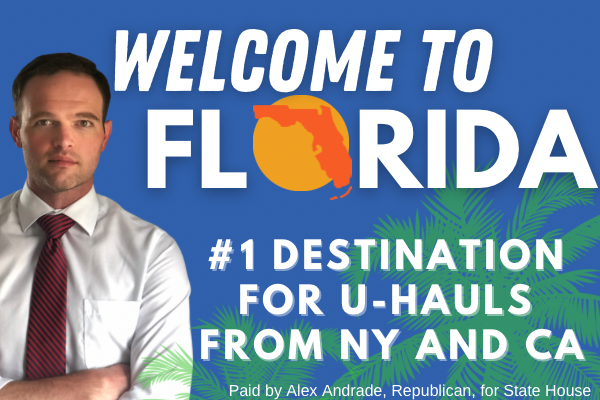 — DESANTISY LAND —
"DeSantis turns fashion critic as he rips John Fetterman's lack of 'decency'" via A.G. Gancarski of Florida Politics — Speaking in Jacksonville, DeSantis blasted Fetterman, the often casually dressed Democratic U.S. Senator from Pennsylvania. "Did you guys hear the U.S. Senate just eliminated its dress code because you got this guy from Pennsylvania who's got a lot of problems?" DeSantis asked reporters. Fetterman's penchant for hoodies and shorts was at odds with the Senate's minimum guidelines until this week. "I mean, let's just be honest, like, how he got elected. Well, he got elected because they didn't want the alternative," DeSantis said, referring to Republican candidate Dr. Oz, "but he wears sweatshirts and hoodies and shorts and that's his thing."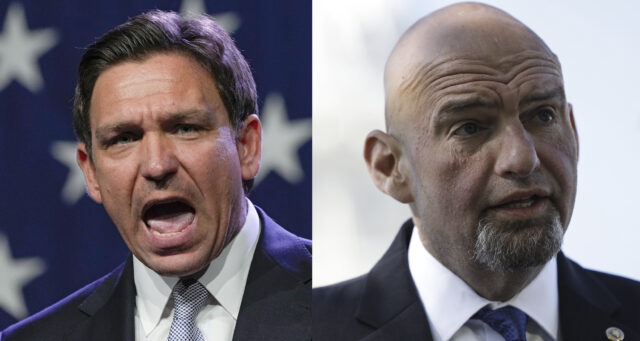 "Sorry, Clubber: DeSantis rates 'Rocky IV' over 'Rocky III'" via A.G. Gancarski of Florida Politics — During an interview on Fox News Radio, the Governor rated the original as the best in the series but noted he preferred "Rocky IV" to "Rocky III." "I always go back to 'Rocky I.' But if you had to push me beyond 'Rocky I,' just because I was a kid and I went to see 'Rocky IV' in the theaters and saw the fight against Drago, I was inspired to really become a strong Cold Warrior in part because of 'Rocky IV,'" DeSantis said. "So, you know, while I respect ("Rocky III" antagonist) Clubber Lang, I think the original Rocky is the classic. And then I do think 'Rocky IV' from a pro-America perspective, you know, you've got to pay respect to that fight against Drago," DeSantis told host Jimmy Failla.
"2nd arrest made in Orlando neo-Nazi banner display on I-4, FDLE says" via Jeff Weiner of the Orlando Sentinel — A second man has been arrested in a June demonstration by neo-Nazis in Orlando, during which members of hate groups hung antisemitic banners over Interstate 4 while other extremists waved swastikas near Walt Disney World. The Florida Department of Law Enforcement said Anthony Altick was jailed on a warrant Sunday by authorities in Alachua County. Altick faces a charge of criminal mischief for allegedly hanging banners along the Daryl Carter Parkway Bridge in Orlando. Last week, 48-year-old Jason Brown booked in Brevard County on the same charge. Two other out-of-state suspects are also wanted on active arrest warrants for their involvement in the June 10 banner drop.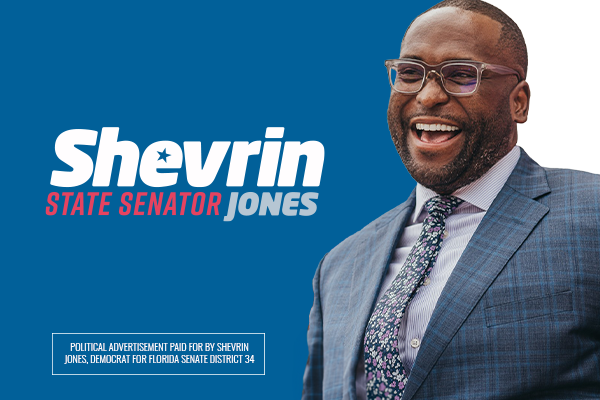 — STATEWIDE —
"After tough veto, Wilton Simpson uses limited conservation money to preserve more than 13,000 farm acres" via Danny McAuliffe of Florida Politics — A unique land-rights purchasing program is preserving parcels across the Sunshine State, despite suffering a setback during the 2023 Legislative Session. Following Florida Cabinet approval, Agriculture Commissioner Simpson announced a pair of acquisitions by the Rural and Family Lands Protection Program, which had a rough time in Tallahassee earlier this year when DeSantis used his line-item veto power to take away $100 million that the Legislature put toward the program. Despite the veto, there appears to be a cordial atmosphere between DeSantis and Simpson. "I appreciate Gov. DeSantis and my fellow Cabinet members for their support of this program and the preservation of these critically important lands," Simpson said.
"Daniel Perez poised to become next Speaker as he draws some distance with DeSantis" via John Kennedy of USA Today Network — Hinting that he'd like to see the Legislature exert more influence over policy even as DeSantis commands state government, Perez was designated the next Florida House Speaker. Perez was selected Monday by House Republicans to begin a two-year term following next Fall's elections if the party continues to control the chamber. With Republicans holding supermajorities in both the House and Senate, Perez's elevation looks likely. But Perez sounded some cautionary notes about the political balance that's been in place with DeSantis seeming to call the shots over the past five years for a mostly compliant Legislature.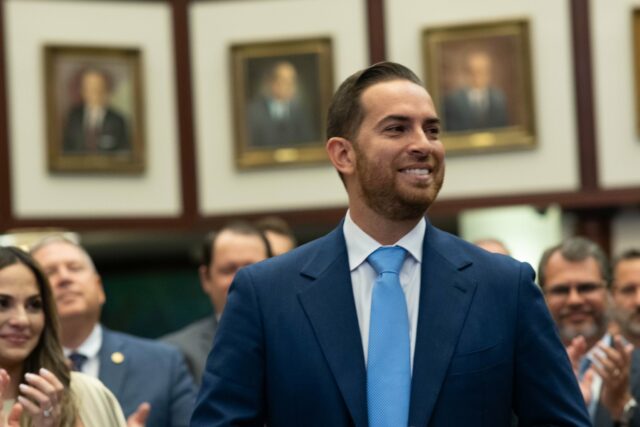 "A determined Linda Stewart eyes education, landlords and recycling in refiled bills" via Danny McAuliffe of Florida Politics — Unfazed by prior failures, a Democratic member of the Senate is again filing a series of bills that haven't had the warmest reception in Legislative Sessions past. Stewart announced she is refiling several proposals in advance of the upcoming 2024 Legislative Session, beginning Jan. 9. The bills address a variety of issues from access to higher education to landlord-tenant contracts to recycling. The filings come as lawmakers in the House this week hold preliminary Committee meetings. Stewart will serve the upper chamber for the last time this Session. That's all the more reason to try harder with familiar bills, she said.
Happening today — The House Children, Families & Seniors Subcommittee will receive updates on a 2022 law on "responsible fatherhood": 9 a.m., Reed Hall, House Office Building.
Happening today — The House Water Quality, Supply & Treatment Subcommittee will receive updates from the Florida Department of Environmental Protection on wetlands and the St. Johns River Water Management District on mitigation banking: 11 a.m., Room 404, House Office Building.
Happening today — The House Transportation & Modals Subcommittee will receive updates from the Florida Transportation Commission: 1:30 p.m., Room 404, House Office Building.
"State poised to publish new pharmacy benefit manager rules" via Christine Jordan Sexton of Florida Politics — In a brief telephonic meeting, members of the Florida Cabinet, sitting as the Financial Services Commission, gave approval for the Department of Financial Services (DFS) to publish the proposed PBM rules. These so-called pharmacy go-betweens negotiate with drug manufacturers on behalf of insurance companies to purchase drugs at reduced prices or promise additional rebates. PBM proponents and opponents alike agreed that the proposed rules DFS unveiled over the Summer track what is allowable under Florida's new law. The Financial Services Commission, which consists of the Governor and Cabinet members, was poised to discuss the regulations on Aug. 22, but those plans were delayed after DeSantis canceled the Cabinet meeting.
"State employees to get new paid maternity, family leave benefit" via Anne Geggis of Florida Politics — New maternity and family leave benefits announced Monday make Florida the state employer with the "most robust" paid leave policy for mothers who give birth — at least in the Southeast, officials say. For state employees who have been employed continuously for at least six months, the new benefits will include: seven weeks of paid maternity leave in addition to two weeks of parental leave, for a total of nine weeks paid time off for new mothers within 12 months after a child's birth; two weeks of paid parental leave within 12 months after the birth or adoption of a child; the use of sick leave to bond with a new child for a maximum of four months of leave (when combined with paid maternity or parents leave) within 12 months after the birth or adoption of a child.
"'He came at me:' Director describes tense confrontation with Senator at women's shelter" via Jeffrey Schweers of the Orlando Sentinel — The director of a Daytona Beach domestic violence shelter said Sen. Tom Wright confronted her with such force when she ordered him off a bus full of residents that she feared for her safety, but state officials nonetheless gave him a tour of the facility at his insistence. "The physical contact from him was a warning shot," said Jessica Rivers, former CEO of the Beacon Center and a domestic violence survivor herself. "It was enough force to make a sound but not leave a mark. He came at me. It wasn't a friendly touch, but the touch of a parent or authority type striking me to get my attention."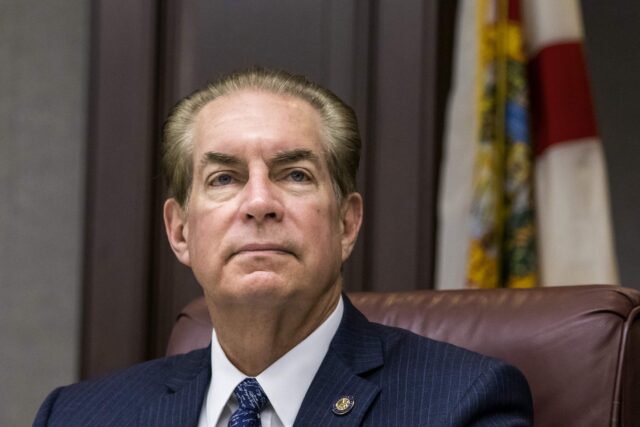 "Court panel rejects Ronald Rubin's claim he was wrongly fired, orders 'reasonable' attorney fees" via Peter Schorsch of Florida Politics — A 1st District Court of Appeal panel has rejected a lawsuit from former Office of Financial Regulation Commissioner Rubin claiming he was wrongly fired in 2019, upholding a circuit judge's previous decision. While the three-judge panel didn't offer specifics on its rationale, it did also order that the defendant, lobbyist Paul Mitchell, could recoup "reasonable attorney's fees and court costs." It found that because Rubin filed the appeal without merit, Mitchell should be entitled to recover costs. The ruling puts to bed an issue that has been ongoing for more than four years.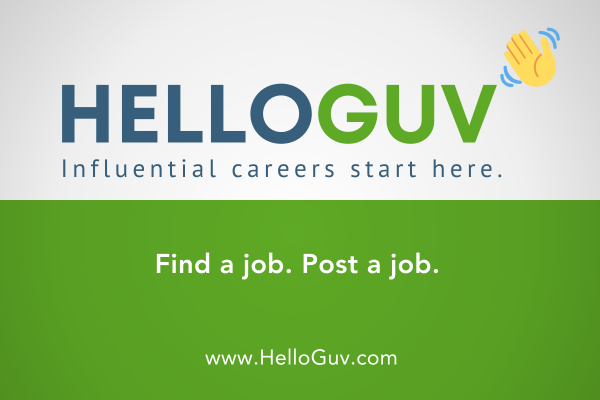 — D. C. MATTERS —
"Democratic lawmakers endorse Biden administration's antitrust guidelines" via Jacob Ogles of Florida Politics — Several Florida lawmakers signed onto a proposal from Biden's administration to restrict monopolies. State Innovation Exchange and the American Economic Liberties Project together sent a letter of support endorsing proposed guidelines that expand merger enforcement. The letter carries the signature of 56 state lawmakers in 22 states, including two Florida state Senators and six state Representatives. Ida Eskamani, a Florida lobbyist and senior director of Legislative Affairs at State Innovation Exchange, said the regulations would protect consumers, workers and small businesses. "From rural America to urban cores, state legislators from 22 states across the country are organizing in support of these merger guidelines and challenging corporate monopolies," she said.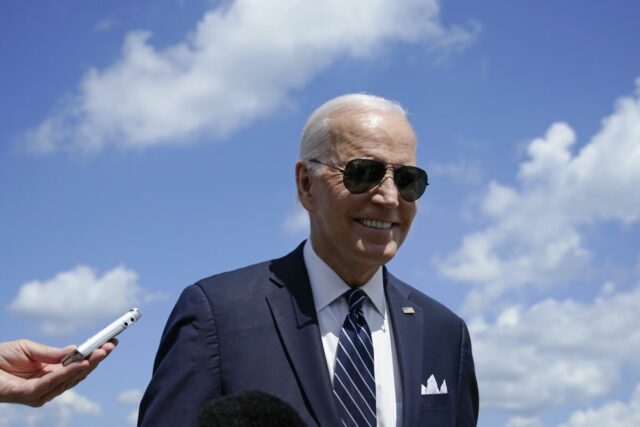 "The fed isn't getting the economy it expected" via Justin Lahart of The Wall Street Journal — When the Federal Reserve's rate-setting committee sits down Tuesday and Wednesday, one thing it has to grapple with is that underlying inflation is looking cooler than it thought just a few months ago. Another: The economy is looking much stronger. The central bank's policymakers will need to update the economic projections to reflect these changes. But an environment with a bit less inflation and more growth have interest-rate implications, too. While policymakers are almost certain to keep rates on hold and might be comfortable leaving them on hold for the remainder of the year, rate cuts are likely to be even further from their minds now.
"Democrats move to suspend Senate rules to advance stalled spending bill" via Alexander Bolton of The Hill — Senate Democrats on Monday moved to suspend the Senate's rules to advance a stalled government funding bill after Sen. Ron Johnson objected to the legislation last week. "Sen. [Patty] Murray will move to suspend Rule XVI and file cloture on that motion," Senate Majority Leader Chuck Schumer announced on the Senate floor. "This is an effort to move forward on the minibus and keep the appropriations process on track here in the Senate," he explained.
"House stopgap bill falters with no Senate backup plan in sight" via Aidan Quigley of Roll Call — Even if McCarthy is able to somehow scrounge up the votes to pass a partisan stopgap funding measure in the House this week, it could take a miracle to avoid a partial government shutdown next month. Democrats controlling the Senate have no interest in the 30-day continuing resolution House Republicans unveiled Sunday night, which cuts most domestic agencies by more than 8% and would impose a range of border-related restrictions that Biden has already threatened to veto. But the Senate itself is tied in knots over appropriations, with a $279 billion, three-bill fiscal 2024 spending package stymied by procedural objections to considering more than just the base bill for the Department of Veterans Affairs and military construction projects.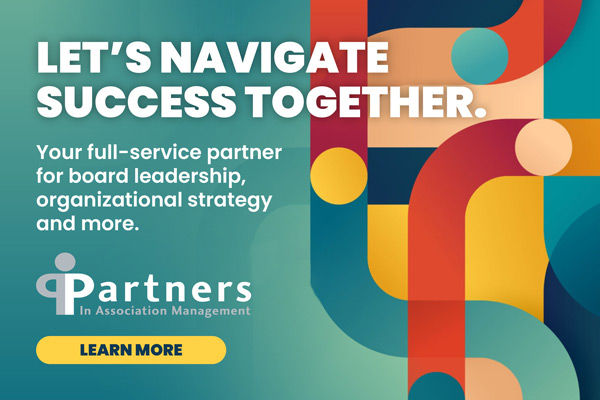 — LOCAL: S. FL —
"Miami Commissioners set date to decide how to replace Alex Díaz de la Portilla after arrest" via Joey Flechas of the Miami Herald — Miami Commissioners will meet on Monday, Sept. 25, decide how to fill the District 1 seat left vacant after Díaz de la Portilla was arrested on corruption charges last week. The remaining four Commissioners will meet at 1 p.m. at City Hall to decide whether to appoint a replacement Commissioner or hold a Special Election. DeSantis suspended Díaz de la Portilla after he was charged with bribery, money laundering, and official misconduct, among other charges. Díaz de la Portilla, first elected to the Commission in 2019, says he's done nothing wrong. He's scheduled to be arraigned on Oct. 13, according to court records.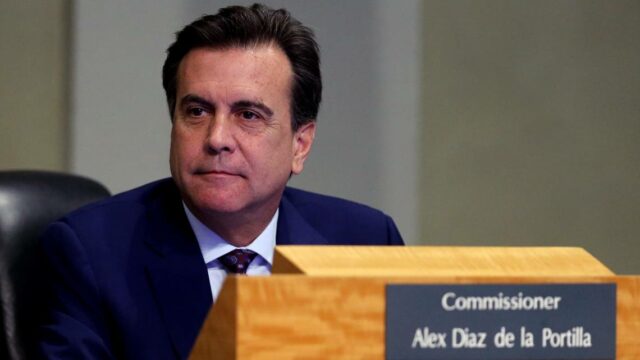 "These South Florida school zones may get cameras to ticket speeding drivers" via Lisa J. Huriash of the South Florida Sun-Sentinel — Possibly coming to a school near you: A speed-detection camera to automatically issue a ticket. A new state law, which took effect on July 1, allows speed-detection cameras to be installed in school zones, giving municipalities and counties the choice to use them. And several local governments in Broward, Palm Beach and Miami-Dade say they've begun either mulling the idea or actively pursuing plans to set up the cameras. The cameras will be used to enforce speed limits in school zones within 30 minutes before school, during school, and 30 minutes after classes end and children are being dismissed.
"Miami-Dade floats noise limits for party boats" via Jesse Scheckner of Florida Politics — After a deluge of complaints in recent years about party boats blaring music at all hours of the night, Miami-Dade County officials are floating a fix for the problem. County Commissioners this week advanced an amendment that would add "vessel" and "floating structure," essentially boats, Jet Skis and similar watercraft, to an existing ordinance barring loud noise between 11 p.m. and 7 a.m. Currently, the ordinance explicitly applies to dwellings, venues and vehicles, which are prohibited from emitting sounds from "radios, televisions, phonographs, etc." hearable 100 feet from the source. The change would extend the late-night noise ban to Miami-Dade waterways, many of which abut residential areas.
"Water park by the zoo faces new vote delay as Miami Wilds sponsor asks for more time" via Douglas Hanks of the Miami Herald — The water park planned for a parking area outside Zoo Miami faces another delay on a crucial Miami-Dade vote as conservation groups fight the project over claims it will harm endangered bats living in the adjoining Pine Rocklands forest. Commissioner Kionne McGhee, sponsor of the new Miami Wilds lease on 28 acres of county-owned parkland around the zoo, wants to postpone a final vote on the deal scheduled for Tuesday. That vote was originally scheduled for Sept. 6, but McGhee secured a two-week postponement after opponents urged Commissioners to vote no and Mayor Daniella Levine Cava said she wanted to "take a deeper dive" on the controversy.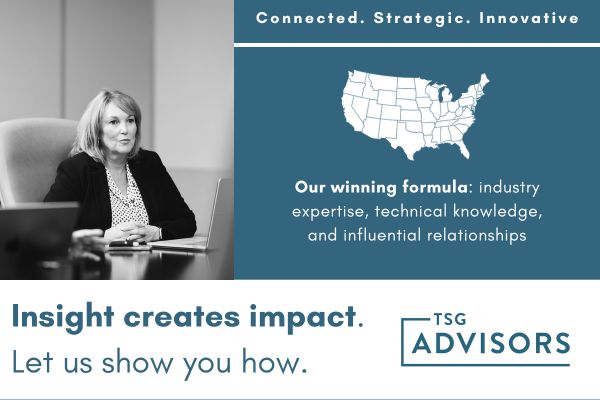 — LOCAL: C. FL —
"Tony Ortiz elected without opposition to 5th Orlando Council term" via Jacob Ogles of Florida Politics — Ortiz won re-election to his District 2 City Council seat without opposition. He's the only elected official at City Hall to avoid an election this year. The first Puerto Rican ever elected to the City Council; Ortiz has held his office since 2008. This marks the second time in a row he won an election without facing any challenger. He did the same in 2019. Now, he should be set to serve a full 20 years on the Council. A fundraising report filed in July shows Ortiz has not raised or spent anything for his re-election campaign this cycle, a sign of the incumbent's confidence as he filed for a fifth term.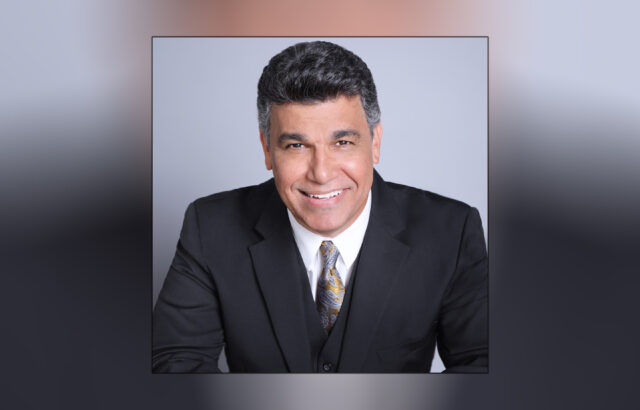 "Volusia County corrections officers get body cameras to record use-of-force incidents" via Sheldon Gardner of The Daytona Beach News-Journal — In 2022, then-County Corrections Director Mark Flowers alleged that there had been "malicious and abusive behavior" toward inmates at the Volusia County Branch Jail. Flowers alleged that officers beat a jail inmate in 2022. A Florida Department of Law Enforcement investigation and a State Attorney's Office review led to no charges being filed against the officers involved. An internal affairs report about the incident said that surveillance video from stationary cameras inside the jail didn't show what happened inside the cell where the confrontation took place. Flowers was fired by the county and filed a whistleblower's lawsuit which is ongoing.
"Disney: Black bear captured at Magic Kingdom; FWC relocating animal" via Dewayne Bevil of the Orlando Sentinel — A black bear visiting Walt Disney World disrupted Magic Kingdom operations, with several rides and attractions shut down. State officials say the animal was likely just looking for the simple bear necessities. The Florida Fish and Wildlife Conservation Commission (FWC) reported in the early afternoon that biologists with the bear-management program had captured the female bear. "In most cases, it is best for bears to be given space and to move along on their own, but given this situation, staff have captured the animal and are relocating the bear out of the park to an area in or around the Ocala National Forest," according to an official FWC statement.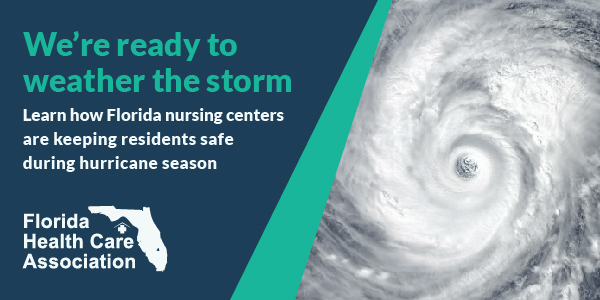 — LOCAL: TB —
"USF scores highest ever ranking in latest U.S. News & World Report list" via Peter Schorsch of Florida Politics — The University of South Florida (USF) ranks among the top 50 public universities for the fifth year in a row and has reached its highest ever ranking among all colleges and universities, public or private, from U.S. News & World Report. Over the past 10 years, the Tampa-based school has risen 43 spots among public universities, from No. 88 to No. 45, and 72 spots among all universities, from No. 161 to No. 89. "The University of South Florida is proud to celebrate our fifth consecutive year as a top 50 public university and our highest overall position in U.S. News & World Report's annual rankings," USF President Rhea Law said.
"Tampa gets $1M federal grant to plant trees to reduce extreme heat" via Jack Prator of the Tampa Bay Times — Local officials have secured money to help remedy Tampa's shrinking tree canopy. U.S. Rep. Kathy Castor announced Thursday the city had been awarded a $1 million federal grant through the U.S. Department of Agriculture's Urban and Community Forestry initiative. "We've seen a lot of beautiful live oaks and large trees come down," Castor said in an interview with the Times. "So that's why the timing of this grant is so important." A study found Tampa's tree canopy coverage to be at its lowest in 26 years. The city's average annual temperature has increased by 2.5 degrees since 1891, when record-keeping began.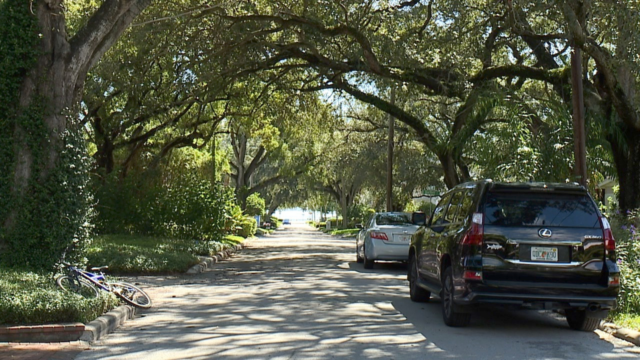 "'About damn time': For Tampa Bay officials, Rays stadium deal is big" via Jack Evans and Olivia George of the Tampa Bay Times — The news that the Tampa Bay Rays may finally turn to a new chapter, reportedly landing on a deal for a new stadium in St. Petersburg, emerged from silence. Over the team's 16 years of seeking a new stadium, one proposal after another had been preceded by whispers of what they contained, only for negotiations to fall apart. This time, though, they came together with barely a hint of acrimony, nor any attempt to float specific terms in public. With word coming down Monday that an announcement is in the offing, with details to be made public Tuesday, leaders on both sides of Tampa Bay reacted as if an agreement is within reach.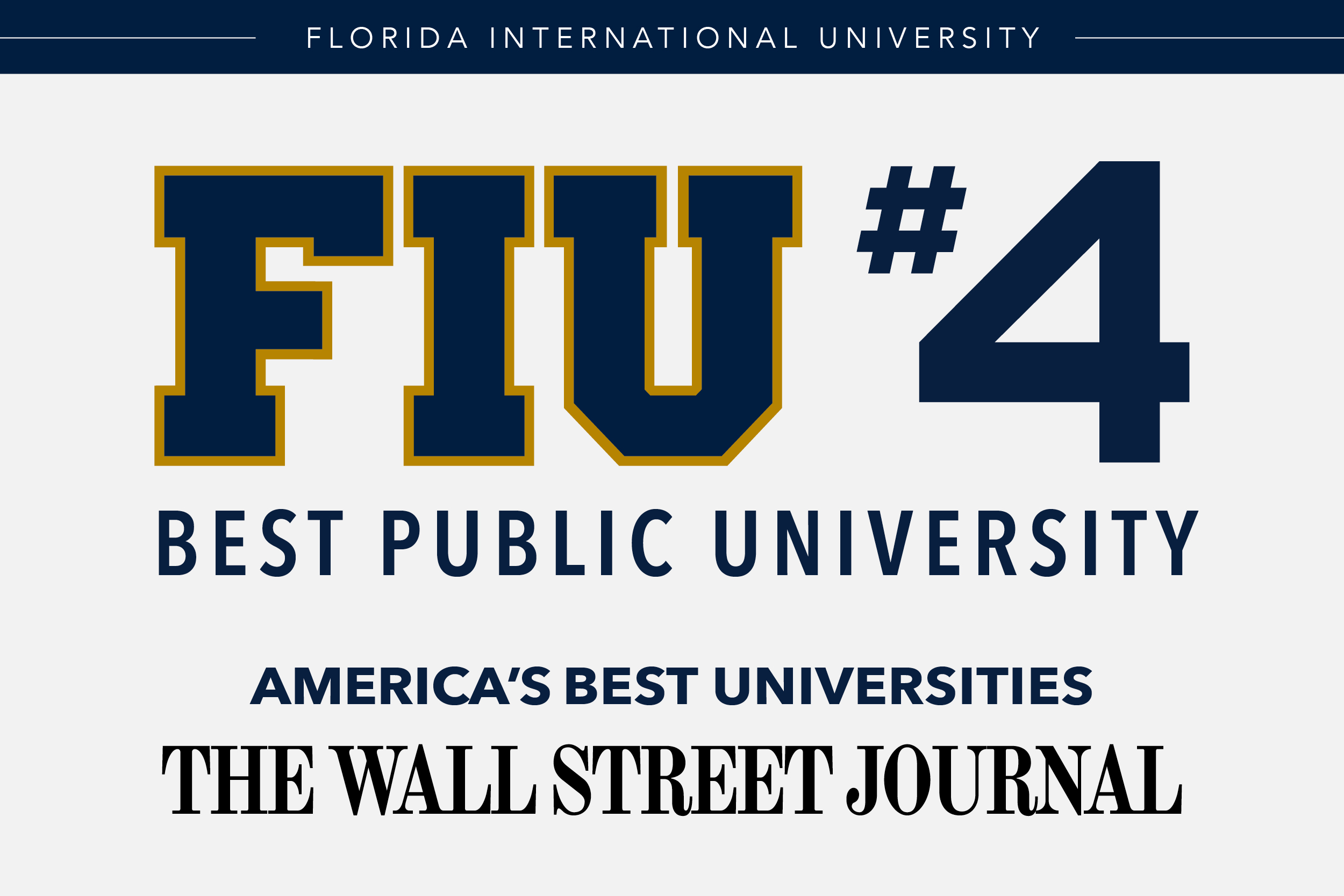 — LOCAL: N. FL —
"Donna Deegan and Sheriff T.K. Waters get job approval thumbs-ups" via David Bauerlein of the Jacksonville Florida Times-Union — Deegan is off to a solid start with 47% of residents viewing her favorably compared to just 15% giving her an unfavorable mark, but still leaves a lot of residents waiting to make up their minds. The poll is the first snapshot of how residents view Deegan since she took office on July 1. The poll showed Waters has even higher favorability with 64% approval for his job performance compared to 15% disapproval. "Inside her first 100 days in office, Mayor Deegan's approval is 32 percentage points higher than her disapproval, putting her well above water, even if a sizable group of voters aren't sure yet," UNF Public Opinion Research Lab Director Michael Binder said.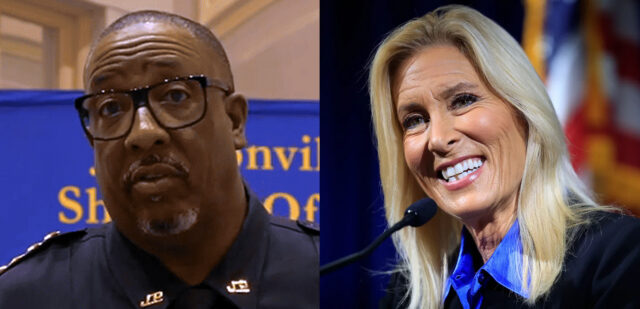 "UNF poll shows more support for building new jail than renovating stadium for Jaguars" via David Bauerlein of the Jacksonville Florida Times-Union — Duval County residents are far more willing to spend taxpayer dollars on building a new jail than they are to pay for renovating the city-owned football stadium, but in almost the same breath, their grudging support for paying as much as $1 billion for large-scale stadium upgrades and a neighboring entertainment district climbs to 46% if that's what it takes to keep the Jaguars playing in Jacksonville. A University of North Florida poll released Monday shows just 6% of respondents favor the Jaguars' initial proposal for the city and Jaguars owner Shad Khan to each put $1 billion toward large-scale stadium renovations and development of an entertainment district beside the stadium.
"No probable cause found in 2nd ethics complaint against former Commissioner Doug Underhill" via Jim Little of The Pensacola News Journal — The Florida Commission on Ethics announced on Wednesday that it had found no probable cause for a second ethics complaint filed against Underhill. The complaint, which was not public until Wednesday, was filed by Pensacola business owner David Bear against Underhill, alleging the former Commissioner had accepted legal services from the McDonald Fleming law firm in three lawsuits without paying his legal bills. An Ethics Commission investigation found Underhill was making regular payments to the law firm and had paid $138,904.99 with a remaining balance of $23,030.92. With the finding of no probable cause to this ethics complaint, the complaint itself highlights all the legal troubles Underhill faces in civil court from his time as a Commissioner from 2014 to 2022.
"Slight uptick: PCB City Council approves first reading of increases to water, sewer rates" via Nathan Cobb of the Panama City News-Herald — With the start of the 2024 fiscal year less than a month away, Beach residents might soon pay more for water and sewer rates. In a City Council meeting on Thursday, local officials approved the first reading of an ordinance to establish the city's water and sewer rates for the next fiscal year, which will span from the beginning of October until the end of September 2024. If finalized, water rates would be increased by 1% and sewer rates would be increased by 4%. However, even with the increases, Panama City Beach still would boast the lowest water and sewer rates out of any Bay County municipality.
"Perry paper mill, 'lifeblood' of town, closing weeks after hard-hit by Hurricane Idalia" via Ana Goñi-Lessan of the Tallahassee Democrat — Georgia-Pacific announced Monday it will close its paper plant in Perry, Florida. The American pulp and paper company said their decision to close the Foley Cellulose mill has nothing to do with Hurricane Idalia, which recently slammed into the Gulf Coast as a Category 3 and hit Perry, devastating the area with downed trees, power outages and wind damage. "Taylor County is strong. This is a hard hit, but like the hurricane, we survived it, and I think we'll survive this too. I just think we're going to have to adapt," said Dawn Perez, president of the Perry Taylor County Chamber of Commerce.
"UF launches listening tour to boost K-12 math achievement" via Peter Schorsch of Florida Politics — The University of Florida (UF) Lastinger Center for Learning has launched its 2023 Listening Tour aimed at gathering stakeholder input on education needs and identifying ways to substantially improve K-12 mathematics education and achievement in Florida. The Lastinger Center has established a need for action, with data showing only 17% of eighth grade and 33% of fourth grade students earned a proficient score in math in the 2022 National Assessment of Educational Progress (NAEP), also known as the Nation's Report Card.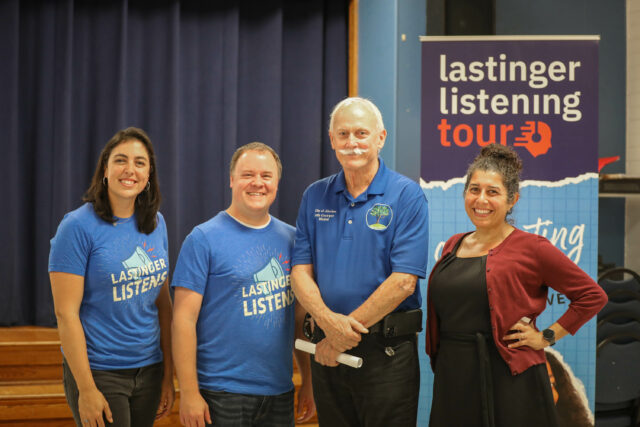 "UF officials near start of watershed management plan for Lake Alice, other bodies of water" via Ron Cunningham of The Gainesville Sun — When UF President Stephen C. O'Connell wanted to build a cross-campus highway that would loop Lake Alice, he said the lake "had very little ecology left" worth saving. In 2006, a team of UF scientists published a study documenting that Lake Alice had been experiencing "high nitrogen and phosphorous levels for more than 30 years." Nearly two decades later, UF officials say they are finally ready to establish such a comprehensive management plan. And not just for Lake Alice, but also for the creeks, wetlands, natural areas and stormwater infrastructure that drain most of the campus into the lake.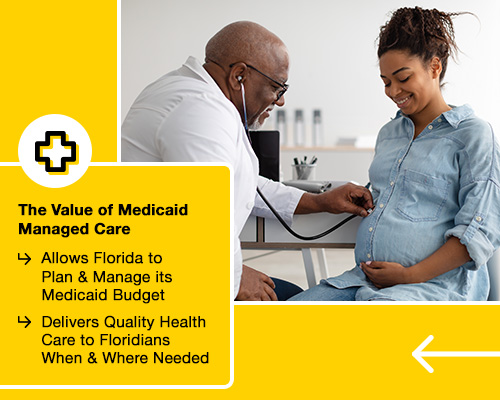 — LOCAL: SW. FL —
"New College of Florida plummets in national ranking amid DeSantis conservative overhaul" via Steven Walker of the Sarasota Herald-Tribune — As New College of Florida undergoes a conservative transformation, the small public liberal arts honors school saw a dramatic drop in its national ranking, according to a newly released list. New College dropped 24 spots in U.S. News and World Report's ranking of liberal arts schools, into a tie for 100th. The drop follows a trend in the rankings for Florida public universities, with the University of Florida falling one spot to No. 6, the University of South Florida dropping three spots to No. 45, and Florida State University falling three spots to No. 23 among public universities. New College did not immediately respond to requests for comment.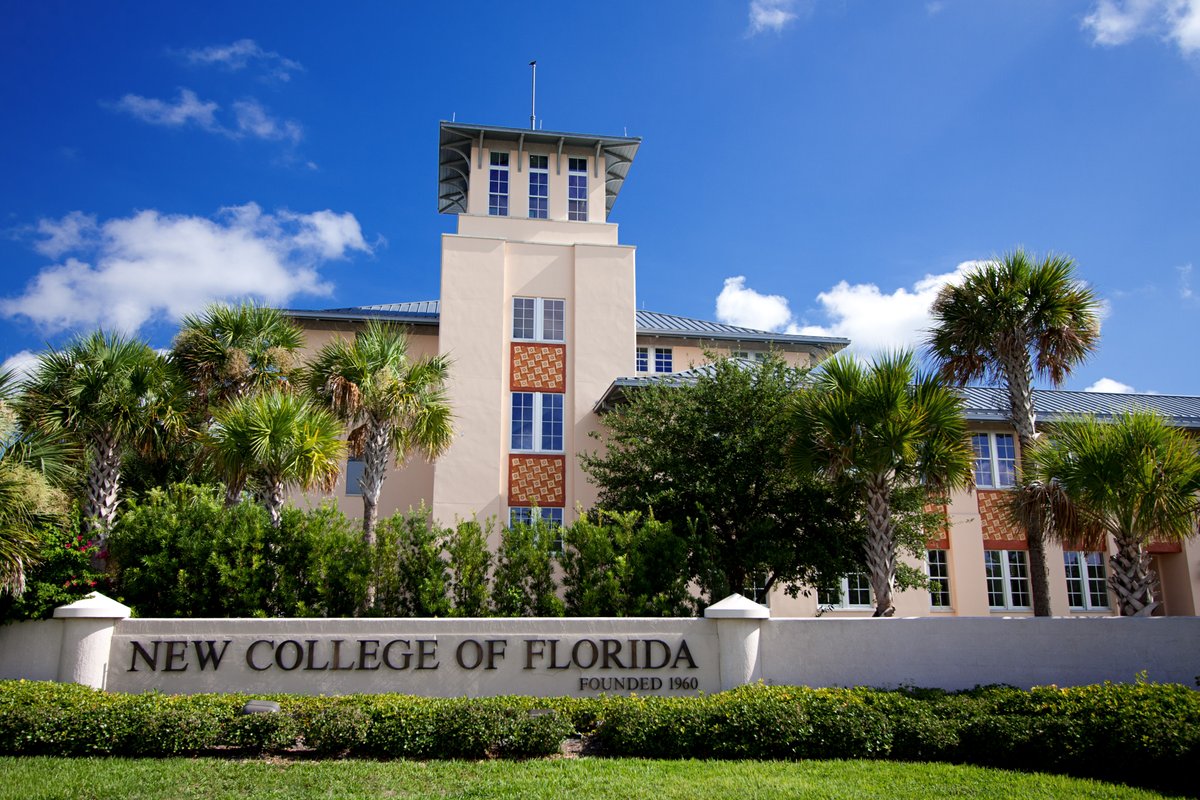 "Lee property tax rate expected to jump by 12.29%" via Bill Smith of the Fort Myers News-Press — Lee County taxpayers will be facing an increase of 12.29% on the tax rate for the budget year that begins on Oct. 1. Owners of real estate will be paying $3.7623 per $1,000 value on their property. The increase is based on the so-called rollback rate, which is the tax rate that would raise the same amount of tax revenue as the prior year, which is $3.3505. County Commissioners have scheduled an evening meeting for Tuesday, Sept. 19 to formally ratify the new tax rate. Taxpayers pay several property taxes on real estate.
"Sarasota County Schools PD officer under investigation for battery on 2 security guards" via Jesse Mendoza of the Sarasota Herald-Tribune — A Sarasota County Schools Police Department resource officer is under investigation for battery on security officers during a work-related training trip to a school safety conference in Orlando. The officer, Hannah Kalchbrenner, fought two security officers at the Rosen Inn during the first night of the 44th annual School Safety Conference by the Florida Association of School Resource Officers, according to Lee County Sheriff's Office documents. She is accused of kicking one security officer in the stomach multiple times and striking another in the face and chest, records show. The security officers responded to her hotel room following a report of a possible domestic dispute
"one month later: Search continues for East Naples man convicted in Jan. 6, 2021 Capitol mob" via Tomas Rodriguez of the Naples Daily News — The search for an East Naples man in connection with the 2021 Capitol insurrection has reached another milestone, surpassing the one-month mark. Christopher Worrell, 52, was convicted of the Jan. 6, 2021, Capitol insurrection with his sentencing scheduled for Aug. 18, which was canceled that week, days before his court appearance. U.S. District Court for the District of Columbia officials on Aug. 17 unsealed the bench warrant, which was issued Aug. 15. It did not include details related to his disappearance. Worrell had been on house arrest in East Naples since he was released from custody in November 2021 in Washington, D.C.
"Candidate field complete for Venice City Council race as 2 seats are up for November" via Earle Kimel of the Sarasota Herald-Tribune — Joan Farrell's decision to run for Seat 1 on the Venice City Council can be linked to two recent grassroots citizens efforts — Venice Unites' successful push for the Council rewrite land development codes adopted in 2022 and residents' opposition to construction of a Publix-anchored shopping center at the intersection of Laurel Road and Jacaranda Boulevard. Farrell signed the petition circulated by Venice Unites, which changed its name to Venice Thrives, and joined with the North Venice Neighborhood Alliance in picketing City Hall on July 11, when the Council held a final public hearing to allow for the Village at Laurel and Jacaranda shopping center.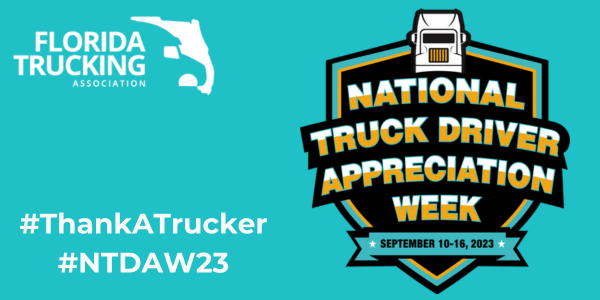 — TOP OPINION —
"Trump won the fight with DeSantis over the loyalty pledge. But who is loyal to voters?" via the Miami Herald editorial board — DeSantis had to know it was risky to try to keep Trump off the Florida ballot by using a loyalty pledge.
Loyalty in politics? Please. Loyalty in the Republican Party of today? Hilarious.
This goes back to last May, when the state party decided that, in order to get onto the March 19 Florida Primary ballot in 2024, GOP presidential candidates would have to pledge to support the eventual nominee, no matter who it is.
DeSantis backed the idea. Trump, predictably, balked — not just at the Florida oath but also one required by the Republican National Committee to participate in GOP debates. Trump did not participate in the first GOP debate in August. During the Orlando meeting — which was preceded by intense lobbying — state GOP leaders were forced to choose. They chose Trump, voting to rescind the loyalty pledge requirement. In a state where both candidates reside, it was a triumph for Trump and a stinging loss for DeSantis.
But that's the trouble with using brute political force to keep your party in lockstep with you. They'll only obey as long as they fear you more than the next guy.
In the end, though, neither candidate has even an ounce of credibility on the subject of loyalty. DeSantis has used his veto pen and his office as a weapon, even against his own party.
Trump is even worse, of course.
With all this talk of loyalty in Republican circles, we have one question: What about loyalty to voters?
Sadly, we already know the answer.
— OPINIONS —
"Trump throws Biden a lifeline on the age problem" via Byron York of the Washington Examiner — If Biden and Trump were to face each other in the General Election, would the two age problems just cancel out? Maybe. But more people are worried about Biden's age than are worried about Trump's age. In other words, the age problem might benefit Trump, even though he is nearly as old as Biden. In an interview, Trump argued that Biden's age is not a problem. "He's not too old, he's incompetent," Trump told Megyn Kelly. By maintaining that Biden is not too old for the job, Trump has set himself against the 77% of voters, and 89% of Republicans, who believe Biden is too old. Why do that? One obvious reason is that Trump is setting up a defense that he, Trump, is also not too old for another four-year term. He would take the age problem off the table against Biden if it also means taking the age problem off the table against himself.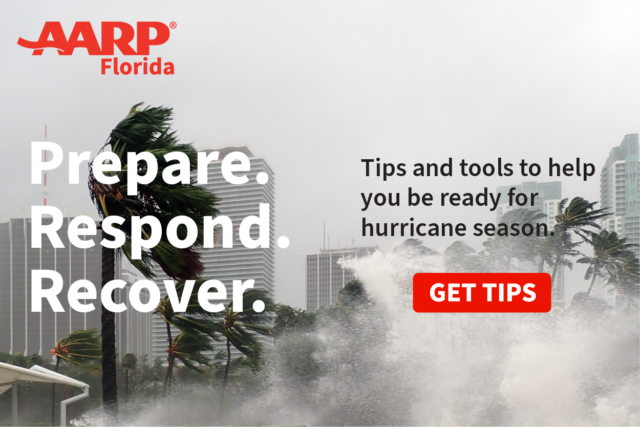 — INSTAGRAM OF THE DAY —
— ALOE —
"Florida gas prices rise 9 cents as OPEC production cuts persist" via Jesse Scheckner of Florida Politics — Florida gas prices are 9 cents higher than they were a week ago, reaching $3.69 per gallon Monday due in large part to overseas supply manipulation. Production cuts by OPEC and OPEC+ countries, particularly Saudi Arabia and Russia, have caused crude oil prices to strengthen through the past month. By Friday, the U.S. price of oil closed at $90.77 per barrel, the highest daily price this year. The International Energy Agency warned the OPEC leaders' voluntary production cuts would create a "significant supply shortfall." Mark Jenkins, representative for AAA — The Auto Club Group, said in a statement, "Global fuel supplies continue to tighten, putting upward pressure on oil prices and subsequently, the price of gasoline."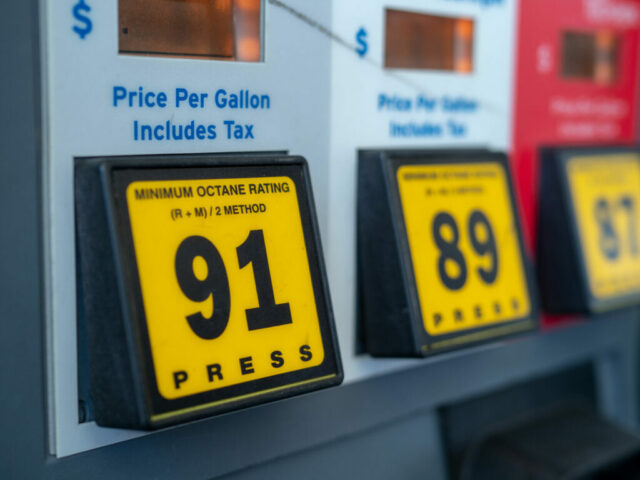 — HAPPY BIRTHDAY —
Celebrating today is Kate Bascom's dad, Mike, as well as Ali Glisson of Strategic Property Partners, Andy Marlette, and Josh Wolf.
___
Sunburn is authored and assembled by Peter Schorsch, Phil Ammann, Daniel Dean, Ryan Nicol, Jacob Ogles, and Drew Wilson.