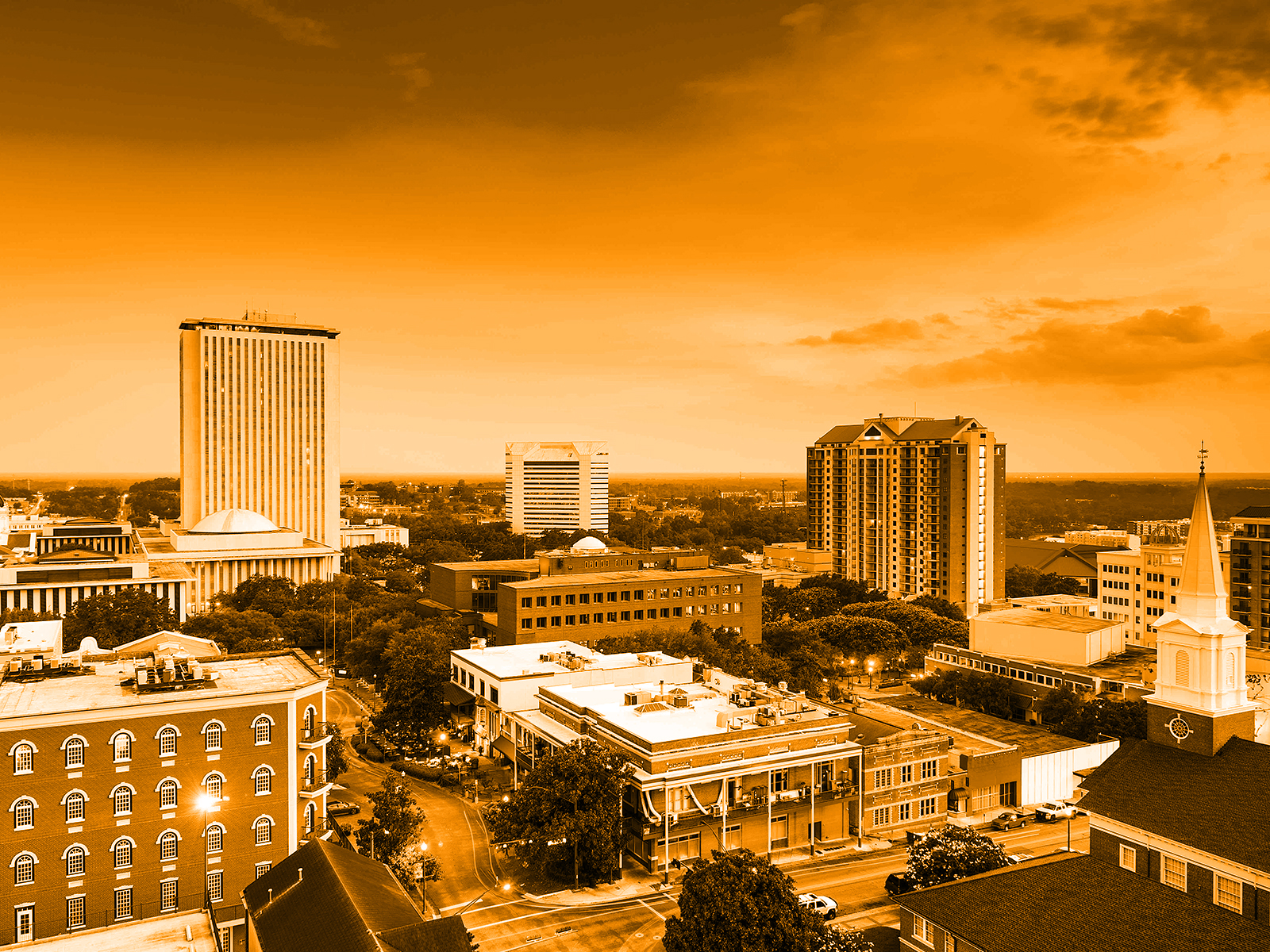 Make a good day even better with Sunburn!
Good Wednesday morning.
Florida Republicans delivered an epic butt-kicking to Democrats in Tuesday's Midterm Election, which is what everyone pretty much expected.
The blowout win by Gov. Ron DeSantis likely ends Charlie Crist's political career. Marco Rubio cruised to a third term in the U.S. Senate over Val Demings. Cabinet races were so uncontested that Democratic candidates might as well have been in witness protection.
Nearly everywhere you looked, Republicans were holding victory parties. Anna Paulina Luna beat Democrat Eric Lynn in CD 13, Crist's old district. And Laurel Lee routed Democrat Alan Cohn in CD 15. Their congressional candidates benefited from gerrymandered district lines drawn by DeSantis, but Democrats shouldn't cling to that as an excuse for the bashing they received.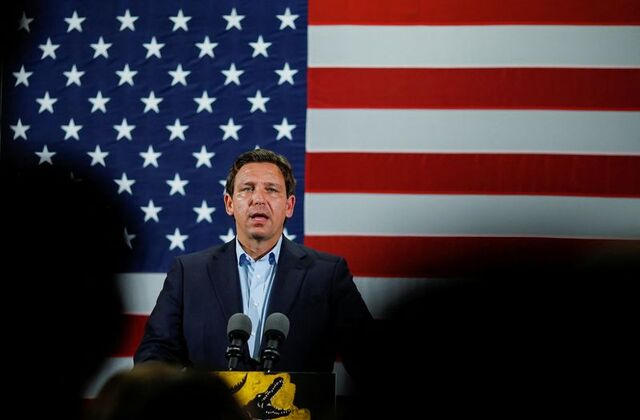 From Pensacola to Miami, voters sent an unmistakable message that they aren't buying what Democrats are selling.
Some pundits might want to mark this election as the night Florida officially turned a deep shade of red, but the transformation has been happening for years. Democrats missed the memo.
Once considered solidly blue, Hispanic voters flipped to Republicans in a big way. To answer why that is, refer to the previous paragraph: They don't care about the same things Democrats do.
That's a growing trend with Black voters, too.
They want a strong economy, good jobs and security. Democrats never shook the label as a party more interested in social issues than the ones families confront with every trip to the grocery stores and when the rent is due.
It's fine to support abortion protection, LGBTQ+ rights and other culture issues. But when voters perceive that's all you care about, they choose the other candidate.
The irony is that DeSantis became an icon of right-wing politics with his culture wars. But you didn't hear much about that from the Governor when the campaign began. It was all about Florida's freedom and protecting jobs.
Instead of critical race theory, DeSantis focused his fire on President Joe Biden and the economy.
Crist, to his credit, embraced Biden and tried to explain why Republicans had misrepresented the President's policies. By then, though, it was too late.
And as Florida grows redder by the day, that's unlikely to change any time soon.
___
With the election in the books, we're asking for nominations for Florida Politics' somewhat comprehensive list of the "Winners & Losers of the 2022 General Election." As always, we're looking for who (or what) came out on top, or took a fall, whether it's a person, group or issue. Send us a name, and why you think they deserve our recognition (or scorn). Out-ot-the-box and down-ballot suggestions are welcome and encouraged! As always, we've got the big names covered, so there's no need to tell us whether DeSantis is a winner or Crist is a loser — we could have written that entry a week ago.
Please send your nominations today to [email protected].
— SITUATIONAL AWARENESS —
Tweet, tweet:
Madison, Mason, and Mamie joined us as we cast our votes for freedom. ⁰⁰Proud to be your Governor — Proud to Keep Florida Free! pic.twitter.com/zExvACeRX2

— Ron DeSantis (@RonDeSantisFL) November 8, 2022
—@karol: DeSantis speech: Crowd cheers "two more years!"
—@DavidAFrench: (Donald) Trump sent a warning shot to DeSantis today, his typical threats. DeSantis responded with a massive electoral victory in Florida. Of those two paths, it's clear which is better for the nation and for the GOP.
—@CHeathWFTV: Scrolling through results in DEEP BLUE Orange County, FL and … Dems just didn't show up. Republicans dominated Election Day voting up and down the ballot
—@jerryiannelli: Hard to tell where "Florida is a combination of the oldest people ever and the melting pot for the entire Latin American right-wing" ends and "the Florida Democrats are genuinely the most poorly run state party in the U.S." begins
—@EvanAxelbank: Senator Rubio opens his victory speech saying "it's great to be here in the RED county of Miami Dade"
Tweet, tweet:
This was a huge feather in cap race for Republicans. @CarlosGSmith is one of Democrats most vocal House members, and they spent big to knock him off

I don't know that there is a silver lining to be had for Democrats tonight in Florida pic.twitter.com/DaRPGJTgJj

— Matt Dixon (@Mdixon55) November 9, 2022
—@MitchPerry18: A sign of the GOP surge in Hillsborough County — there were four incumbents on the ballot, 3 Democrats — 2 lost, and Harry Cohen BARELY kept his District 1 seat by .24 percent — 281 votes. #Tampa
Tweet, tweet:
Miami-Dade in two years (2020-2022), side by side. pic.twitter.com/Io0fd39yJO

— Bianca Padró Ocasio (@BiancaJoanie) November 9, 2022
—@EkdahlPress: What the media missed in their shrieking, is that many of the media criticisms crossed over into attacks on *Floridians*. People took that personally.
—@KevnCate: At the rate Florida is going, an NPA candidate for Governor may have a better shot than a Democrat in 2026. It's that bad. Complete collapse. We either reset or go extinct.
—@BethMatuga: We should've put a guy eating a rotisserie chicken in every Democratic precinct in Florida
— DAYS UNTIL —
'Black Panther: Wakanda Forever' premieres — 2; FITCon 2022 begins — 7; 'The Flash' premieres — 8; The World Cup kicks off in Qatar — 12; The U.S. World Cup Soccer Team begins play — 15; Florida TaxWatch's Annual Meeting begins — 24; 'Willow' premieres on Disney+ — 24; 2022 Florida Chamber Annual Insurance Summit — 26; Cormac McCarthy's 'Stella Maris' releases — 27; 'Avatar 2' premieres — 37; final Broadway performance of 'The Music Man' with Hugh Jackman — 53; Bruce Springsteen launches his 2023 tour in Tampa — 84; 'Ant Man and the Wasp: Quantumania' premieres — 100; final performance of 'Phantom of the Opera' on Broadway — 101; 2023 Legislative Session convenes — 118; 'John Wick: Chapter 4′ premieres — 136; Taylor Swift 'Eras' Tour in Tampa — 157; American Association of Political Consultants Pollies '23 conference begins — 160; 2023 Session Sine Die — 177; 'Guardians of the Galaxy Vol. 3' premieres — 177; 'Spider-Man: Across the Spider-Verse' premieres — 205; Christopher Nolan's 'Oppenheimer' premieres — 254; ''Captain Marvel 2′ premieres — 261; Dune: Part Two' premieres — 359; 'Spider-Man: Across the Spider-Verse' Part 2 premieres — 506; 'Kingdom of the Planet of the Apes' premieres — 562; Opening Ceremony of the 2024 Olympic Games — 625; 'Thunderbolts' premieres — 625; 'Blade' reboot premieres — 667; 'Deadpool 3' premieres — 730; 'Fantastic Four' reboot premieres — 828; 'Avengers: The Kang Dynasty' premieres — 905. 'Avengers: Secret Wars' premieres — 1,094.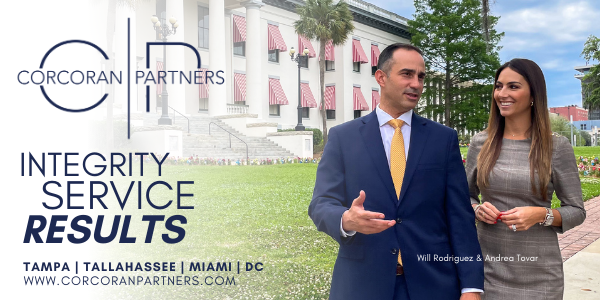 — TOP STORIES —
"Gov. Ron DeSantis cruises to re-election, solidifying GOP hold on Florida politics" via Marc Caputo of NBC News — DeSantis notched a quick election night win, a victory that could become a springboard for a future White House run and put him on a collision course with Trump.
DeSantis' victory over former Rep. Crist — fueled by a massive cash advantage, political headwinds against Democrats like Crist and changing demographics in a reddening state — contrasted sharply with the Governor's election four years ago when he won by less than half a percentage point.
Sen. Rubio also cruised to victory, securing his third term amid a statewide Democratic collapse. He defeated Democrat Demings.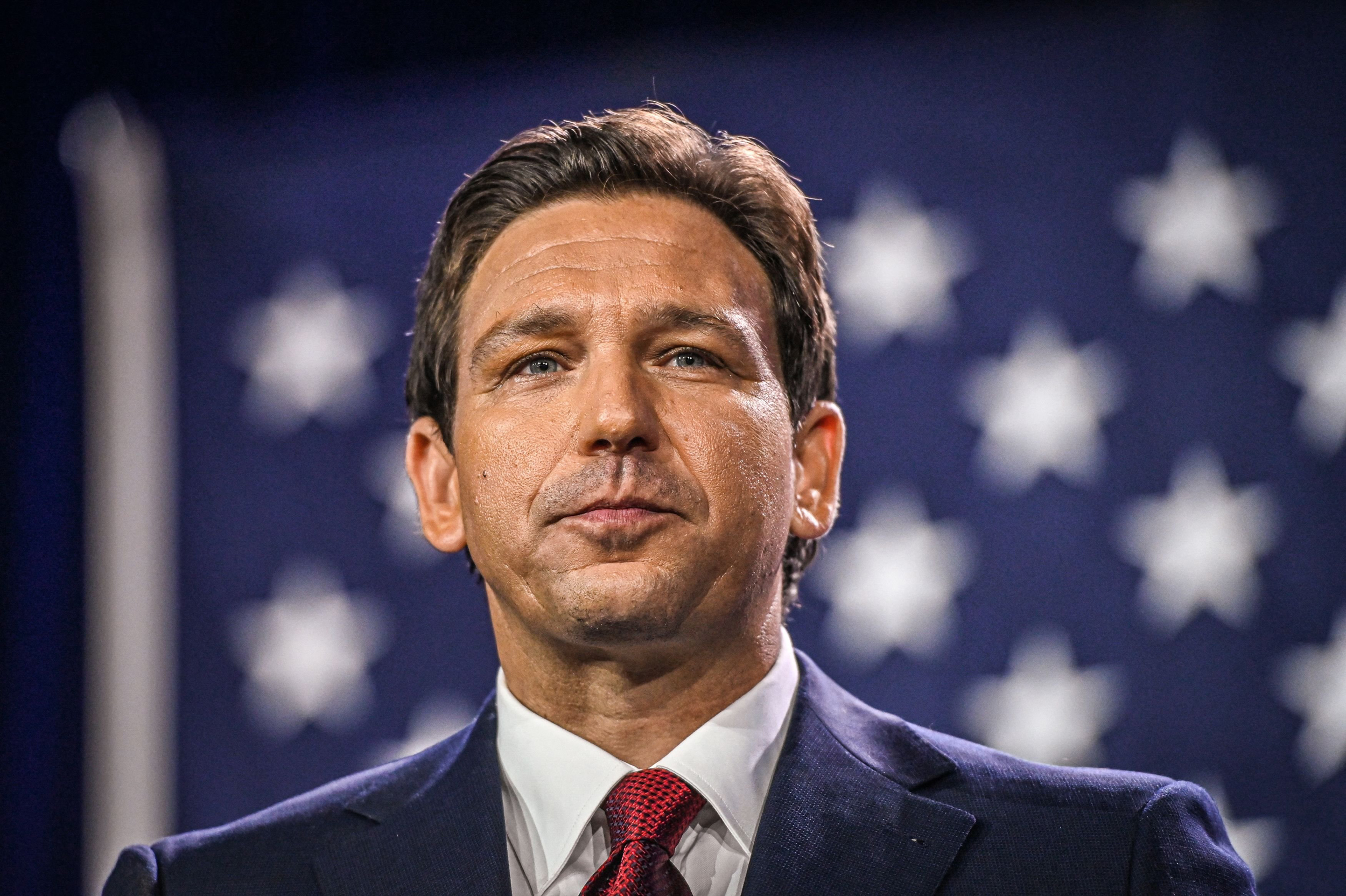 DeSantis supporters and campaign insiders hope he wins bragging rights by exceeding Jeb Bush's historic 2002 margin when he secured re-election as Governor by 12.8 percentage points. DeSantis also might become the first Republican gubernatorial candidate since Bush to win Miami-Dade, the state's largest county, which also has its largest Hispanic population and was once considered a Democratic bastion.
The red wave under DeSantis appeared so big that, for the first time since Reconstruction, Florida is on pace to have no statewide elected Democrat, calling into further question its swing state status.
Under DeSantis, the Republican Party this year for the first time in Florida history had more registered voters than Democrats, a margin of 306,000. Before DeSantis' election in 2018, Democrats had an advantage of 281,000 registered voters. Registered Democrats, however, had been losing the edge since their high watermark, in 2008, when they outnumbered Republicans by nearly 658,000.
"Donald Trump calls for Senate Republican leadership change, warns potential 2024 GOP candidates against running" via Brooke Singman of Fox News — Trump said if he formally announces a 2024 White House bid and is re-elected, he would return to the nation's capital with experience and a new perspective, without having to rely on Washington insiders, and would build on his "unbeatable" America First record.
The former President plans to make a "major" announcement from Mar-a-Lago on Nov. 15, likely regarding the launch of his possible third presidential campaign.
Many possible GOP presidential hopefuls have been waiting in the wings for Trump to make his decision on whether he will run, but the field of Republicans who are mulling their own campaigns is a crowded one.
Names being floated are former Trump administration officials like former Vice President Mike Pence, former Secretary of State Mike Pompeo, former Ambassador to the United Nations Nikki Haley and others such as Sens. Ted Cruz and Josh Hawley, and DeSantis.
During a rally in Pennsylvania over the weekend, Trump mocked DeSantis and referred to him as "Ron DeSanctimonious" in what some suggested was a sign of growing tension between the two over 2024. The following day, Trump gave his support to DeSantis.
When asked whether the two are in some kind of "tiff," Trump replied, "There's not a tiff with me, and I'm way up in the polls," Trump said. "No, there's not."
Later in the interview, Trump said DeSantis is a "fine guy."
As for the 2022 Midterm Elections and his feelings toward Republicans in Congress, Trump said House Minority Leader Kevin McCarthy has his support for speaker of the House should the GOP take back the majority Tuesday.
—"Trump says it would be a mistake for DeSantis to run for the White House in 2024" via Alex Leary of The Wall Street Journal — "There's our competitor; he's a fine guy," Trump said. He was talking about DeSantis. "I don't know that he's running," Trump said of the 2024 Presidential race. "I think if he runs, he could hurt himself very badly." Trump is still the party's heavyweight, but DeSantis has built a national reputation and fundraising juggernaut. Republicans who know DeSantis well say he is seriously considering running for President, reluctant to give in to demands to wait his turn. "I think he would be making a mistake," Trump said. "I think the base would not like it."
— NAT'L MOOD —
"Patience, please! Networks urge caution on a chaotic Midterm night." via Michael Grynbaum, John Koblin and Jeremy Peters of The New York Times — "Patience is a virtue," Rachel Maddow said on MSNBC, adding: "Patience is probably a health necessity on a night like tonight." John King told his CNN audience to "please wait, please wait — let's wait for more votes." On Fox News, where the decision desk made accurate calls before its rivals in 2018 and 2020, Martha MacCallum warned, "It's going to get pretty tricky." As journalism, it was a prudent strategy given the high levels of disinformation swirling around this year's campaign, and the rash of Republican candidates who had signaled reluctance to accept results they disliked. As television, it made for a lot of airtime to fill.
"Exit polls: High inflation dominates voters' views in the Midterm Elections" via Ariel Edwards-Levy and Tami Luhby of CNN — Soaring prices were top of mind for voters as they cast ballots in this year's Midterm Elections. Nearly a third of voters said inflation was the issue that mattered most in deciding how they voted for House candidates. And more than 7 in 10 of them opted for Republicans. Inflation also dominated in most of the exit polls conducted in 11 key states. At least two-thirds of those concerned about high prices in several crucial states cast ballots for Republican Senate candidates.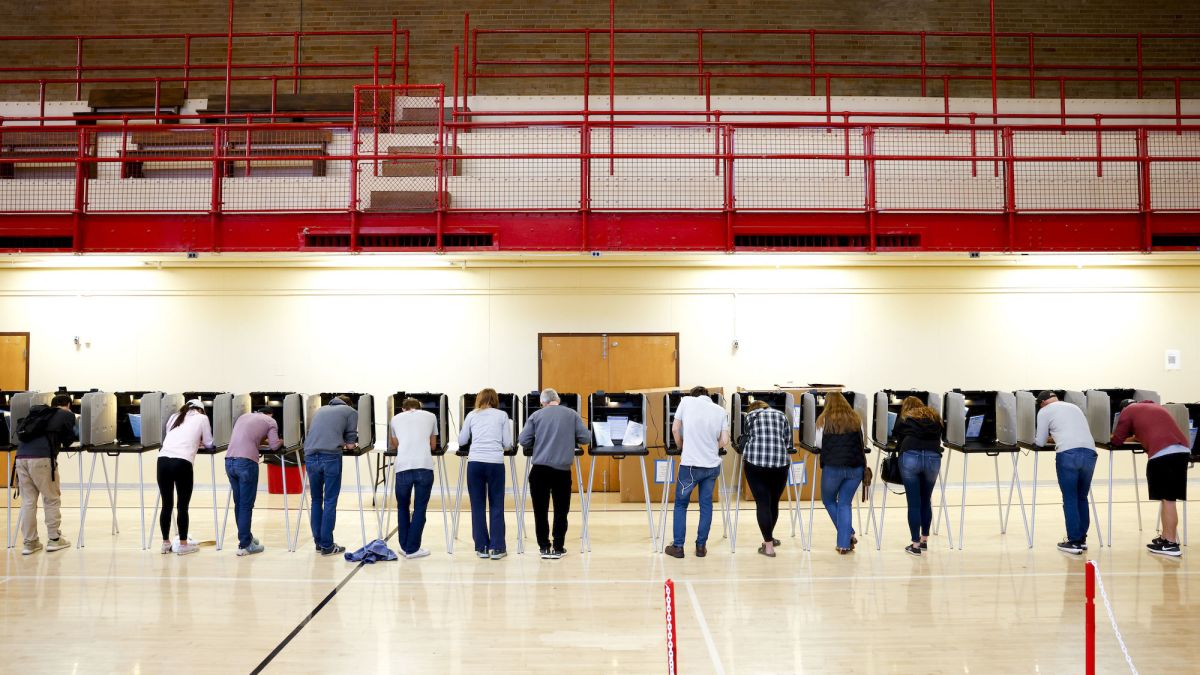 "Democrats test the power of incumbency in key gubernatorial contests" via Zach Montellaro and Brittany Gibson of POLITICO — Josh Shapiro won the open Governor's race in Pennsylvania, capturing the first gubernatorial swing state victory of the evening. Elsewhere, Tuesday's elections are testing the theory that one of the hardest things to do in American politics is to beat an incumbent governor. But don't expect to find out about those results anytime soon. Thirty-six states will elect their next chief executive, and most of the competitive states feature an incumbent Democratic Governor trying to hold off a Republican challenger. Across the country, Democrats are trying to defy a generally unfavorable political environment to hold seats that, in many cases, Democrats swept up during the 2018 wave.
"Meet the history-makers of the 2022 Midterm Elections" via Andrew Menezes of CNN — The race for control of Congress, as well as governorships and key statewide positions, has defined the 2022 Midterms. In Washington, Republicans have had their eyes on breaking the Democratic trifecta by winning one or both chambers of Congress. Heading into Election Day, both parties were also looking to diversify their ranks of elected officials, both in Congress and beyond. Republicans were excited about growing their roster of female Governors and electing more Latino members to the U.S. House. Democrats eyed expanding the number of Black U.S. Senators and making a breakthrough for LGBTQ representation in governor's offices. Both parties also sought to welcome their first members of Congress from Generation Z — those born after 1996.
— "Wes Moore makes history as Maryland's first Black Governor" via Brakkton Moore of POLITICO
"Voting goes mostly smoothly on Election Day as baseless fraud claims swirl" via Jeremy Herb, Eric Levenson and Fredreka Schouten of CNN — State and local elections officials said Tuesday's voting in the Midterm Elections went smoothly overall, with a few isolated problems reported, including in the key swing state of Arizona where issues with voting machines sparked baseless claims about fraud. In Maricopa County, Arizona's most populous, Republicans filed a lawsuit seeking to keep polls open three hours after they were scheduled to close, claiming there were excessive delays and long lines due to ballot tabulator malfunctions. A county judge, however, denied the request, saying that while some voters may have been confused or faced difficulties, he "does not have any evidence" voters were unable to vote.
"Voting machine problems in Arizona seized on by Trump, election deniers" via Tim Reid of Reuters — Problems with dozens of electronic vote-counting machines in the battleground state of Arizona on Tuesday were seized upon by Trump and his followers, who falsely claimed it was evidence of election fraud by Democrats. Just a few hours into Election Day, Maricopa County Recorder Stephen Richer told reporters that about 20% of electronic vote tabulation machines in the state's most populous county were malfunctioning, and technicians were being deployed to fix them. The problem was that ballots were not lining up properly inside the machines and were not being read, Richer said, adding that despite the problems all votes would be counted.
"Final Lincoln Project ad of 2022 election targets Trump, 'MAGA GOP'" via A.G. Gancarski of Florida Politics — The Lincoln Project is getting back to basics with its final ad of an election season that promises a Republican wave, at least in Florida. The former Republican political consultants will target its final ad at Trump, a Fox News buy on Election Night in the Palm Beach market. It offers a reminder of Trump's loss in 2020. The minutelong "Country Over Party" "defines how the choice for America is to continue America's tradition of a peaceful political process or embrace the MAGA Republican Party that is now controlled by nationalists, extremists and violent domestic terror groups." The final Lincoln Project spot of this campaign season will air after Election Day, where Republicans built a historic turnout edge in the state, and one day after Trump effectively offered a save-the-date message for his 2024 campaign launch at an Ohio rally.
To watch the ad, please click on the image below:
"What Midterm Elections could mean for the U.S. economy" via Nicole Goodkind of CNN Business — Tuesday's Midterm Elections come at a time of economic vulnerability for the United States. Recession predictions have largely turned to "when" not "if" and inflation remains stubbornly elevated. Americans are feeling the pain of rising interest rates and are facing a Winter filled with geopolitical tension. The results of Tuesday's election will determine the makeup of a Congressional body that holds the potential to enact policies that will fundamentally change the fiscal landscape.
"Stock futures dip as Wall Street awaits results of Midterm Elections" via Jesse Pound of CNBC — Stock futures declined slightly on Tuesday evening as polls began to close in the United States Midterm Elections. S&P 500 futures fell 0.2%, while Dow futures were down 80 points. Futures for the Nasdaq 100 traded 0.1% lower. Stocks are coming off three straight days of gains, with the Dow climbing 333 points on Tuesday for its third-straight session adding more than 1%. The bounce for equities may be partly due to the elections, where Wall Street is expecting Republicans to gain ground and create gridlock in Washington, D.C.
"Elon Musk puts his own politics on display on Election Day" via Adam Satariano, Ryan Mac and Tiffany Hsu of The New York Times — Musk put himself and his politics center stage on Twitter on Election Day. The world's richest man began Tuesday by tweeting to his 115 million followers on the platform that they should vote Republican in the midterm elections. He said he was not motivated by criticism that he had faced from Democrats over his $44 billion purchase of Twitter, which he completed last month, and his other business dealings. "While it's true that I've been under unfair & misleading attack for some time by leading Democrats, my motivation here is for centrist governance, which matches the interests of most Americans," Musk said.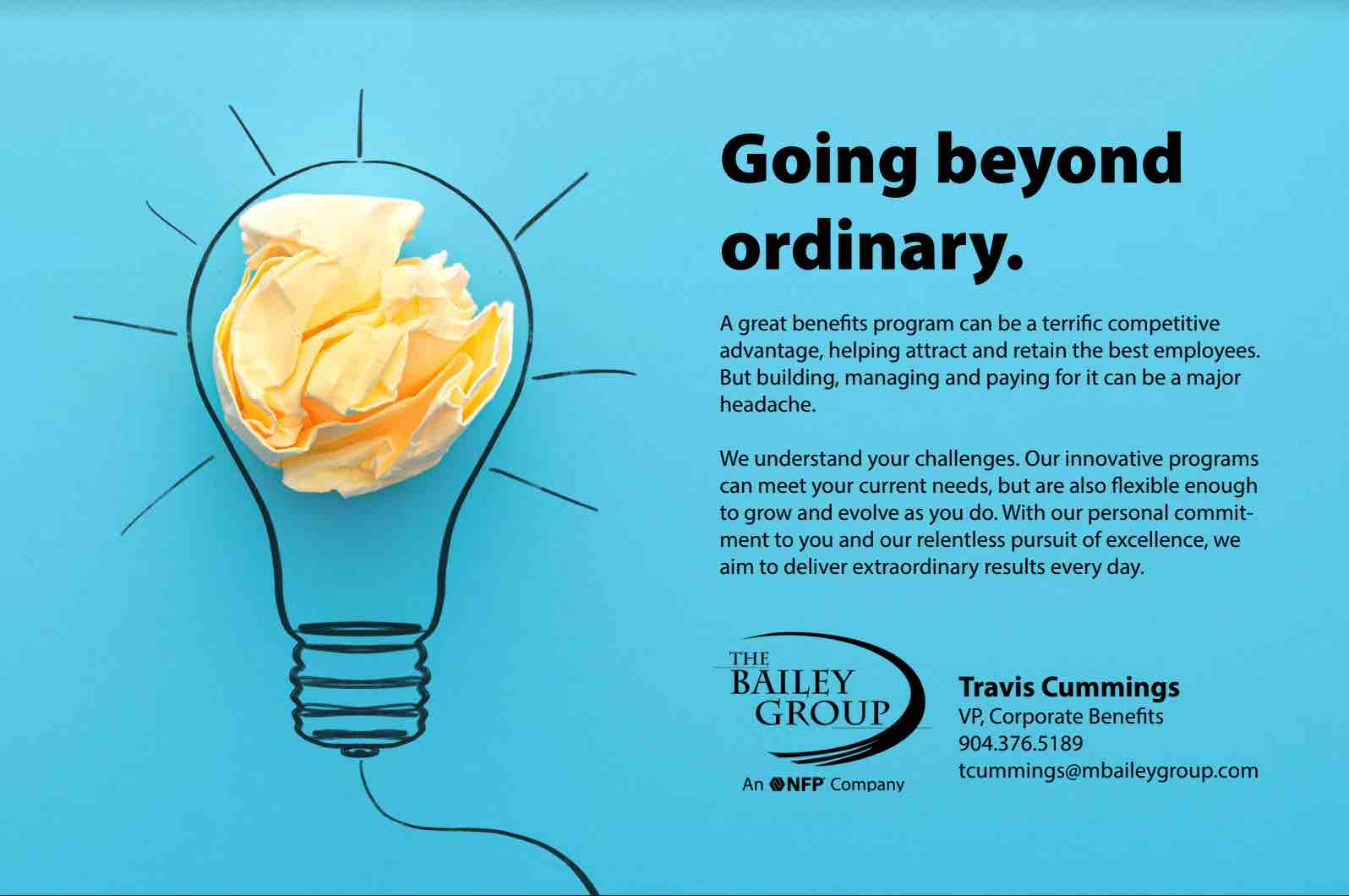 — TOP OF THE BALLOT —
"DeSantis wins landslide victory over Crist" via Jacob Ogles of Florida Politics — DeSantis won a second term in a landslide victory over Democrat Crist. The margin of victory dwarfed the narrow win DeSantis secured four years ago over Democrat Andrew Gillum. Then, he won by a razor-thin 32,463-vote margin after a statewide machine recount of the votes. Republican Party of Florida Chair Joe Gruters cheered the win as evidence Florida has now moved firmly into red state status. "Florida is now officially the Republican Rock for America," Gruters said. The past few years also turned DeSantis into a presidential contender, with many observers in the state and nation presuming he will now run for the White House in 2024. That's something that could divide Republican figures in the state, including many loyal to another Florida resident, Trump.
—"'Stunning' performance for DeSantis" via CNN
—"DeSantis: 'This was the best run campaign in the history of Florida politics'" via Fox News
"DeSantis' victory secures star status. Next up: When to run for President" via Mary Ellen Klas of the Miami Herald — Fresh off a commanding re-election and a sweeping party victory, DeSantis now moves full throttle into the next stage of his ambitious political career and faces a question everyone in his orbit is asking: When does he announce his run for President? How that plays out has repercussions for both DeSantis' future in politics and for Florida, which has never had a sitting governor seek the nation's top job. DeSantis is uniquely poised to seek the Republican nomination for President in 2024, even if Trump announces he is running and puts an uncomfortable target on the Governor.
"Marco Rubio dominates Val Demings in expected Election Night victory" via Peter Schorsch of Florida Politics — Rubio will keep his job in Washington after defeating Democratic challenger Demings. Rubio earned nearly 58% of the vote to Demings' 41%, an astonishing victory in a state that was once considered purple. Rubio, Florida's senior Senator who has served since 2011, led just about every poll heading into Election Day. Real Clear Politics' average of polls put Rubio at plus-7.5 points in the race while FiveThirtyEight gave Rubio a slightly smaller advantage at plus-7 points.
"Jimmy Patronis defeats Adam Hattersley to retain CFO spot " via Gray Rohrer of Florida Politics — Chief Financial Officer Patronis cruised to victory over his Democratic challenger, Hattersley, to retain his spot on the Florida Cabinet. He pulled in 58% of the vote to Hattersley's 42% in early returns reporting as of Tuesday evening. Patronis was appointed to the CFO position in 2017 by then-Gov. Rick Scott and then won election in his own right in 2018. He used the advantages of incumbency and an overwhelming disparity in campaign funds to run away with the win. Hattersley is a former House member from Tampa. He slammed Patronis' handling of Florida's property insurance crisis throughout much of the campaign, noting the sharp increase in rates for most homeowners and the failure of six companies this year alone.
"Wilton Simpson flips Agriculture Commissioner position for GOP" via Renzo Downey of Florida Politics — Simpson has flipped the Democrats' final statewide office red after winning the race for Agriculture Commissioner. Simpson, who cruised his way through the Republican Primary, faced a bruised Naomi Blemur, Democrats' choice to succeed outgoing Commissioner Nikki Fried. Blemur decisively won her Primary, but not without bleeding support from prominent South Florida Democrats over her social media history. Simpson is moving on from the Senate after being term-limited there. The egg farmer and business owner served west Central Florida in the Senate for 10 years, including as Senate President for the last two. With Simpson's win and the re-election of Attorney General Moody and Chief Financial Officer Patronis, Republicans eliminate any internal dissenting voice against the Cabinet's actions.
"AG Ashley Moody wins re-election" via A.G. Gancarski of Florida Politics — With votes from the Panhandle still coming in, Attorney General Moody is well ahead of Democratic challenger Aramis Ayala, a former State Attorney from Orlando, with nearly 59% of the vote. Moody, a former prosecutor and federal judge first elected in 2018, was endorsed by Police Chiefs, most elected Sheriffs and State Attorneys in the state. She had more money than she needed, with more than $3 million cash on hand in her Friends of Ashley Moody committee as of Nov. 3. She also raised and spent more than $2 million in hard money. In contrast, Ayala raised less than $220,000 all-inclusive this cycle. She did not take campaign matching funds, while Moody had more than a quarter-million dollars in matching funds alone.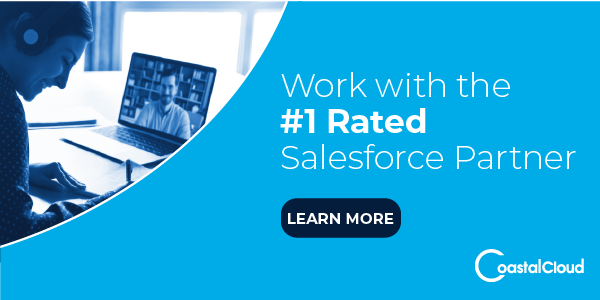 — 2022: CONGRESSIONAL — PART 1 —
"Matt Gaetz tops Rebekah Jones in first campaign since sex trafficking allegations" via Renzo Downey of Florida Politics — In a race between two of the most controversial characters in Florida's Republican and Democratic parties, U.S. Rep. Gaetz has punched his ticket to another two years in Congress. Gaetz defeated Democrat Jones in the Panhandle district. There was little doubt voters in the ruby-red Panhandle would re-elect Gaetz, but the race drew national attention because of the prominence of the parties' two scandal-plagued nominees. Gaetz, already a conservative star for his vocal support of Trump, has dug his heels further into the fringes of his party since he was accused of violating sex trafficking laws by paying for a sexual relationship with a 17-year-old girl. He denies the allegations — and reports suggest prosecutors won't charge him.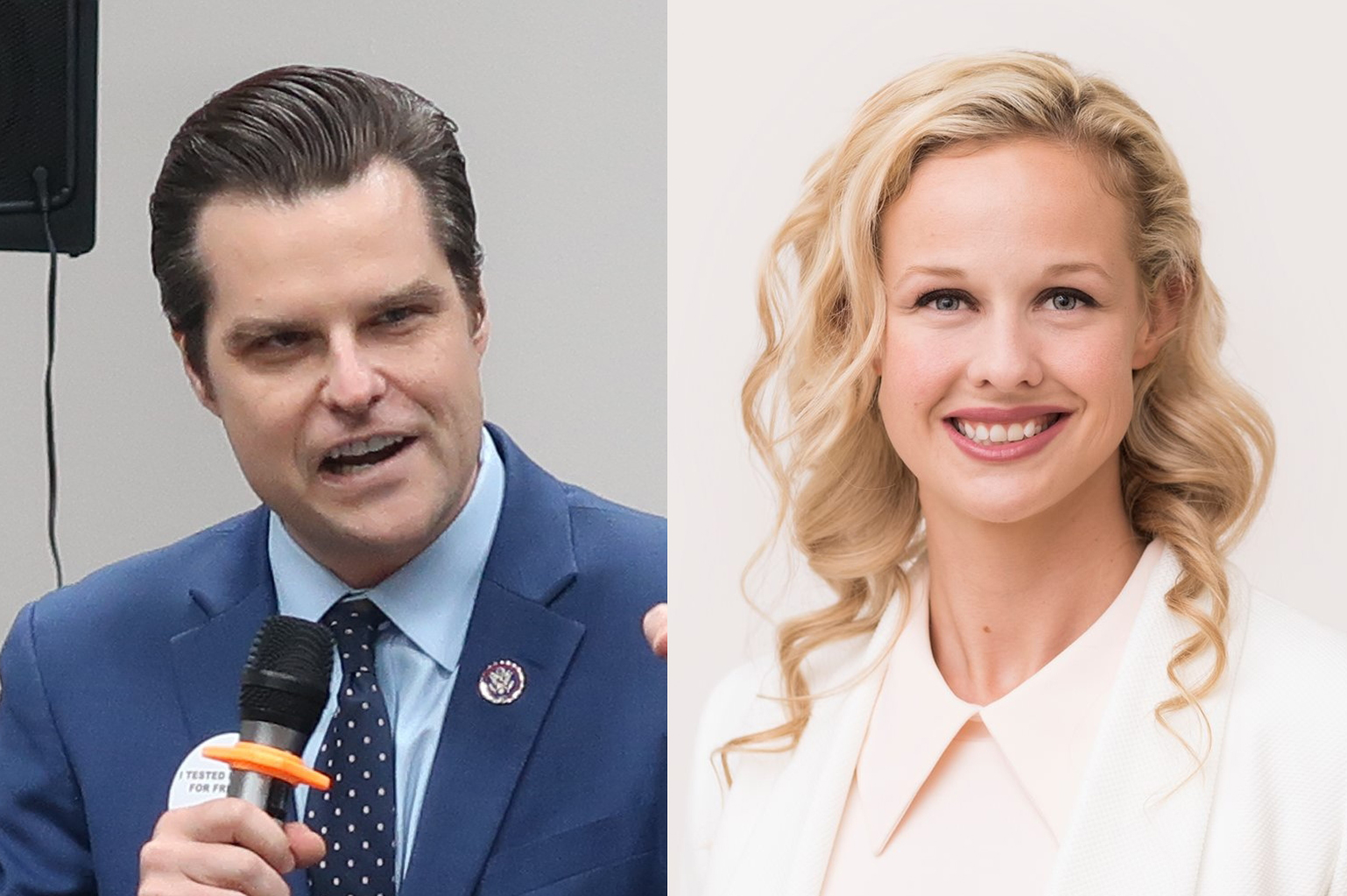 "Neal Dunn holds CD 2 for GOP, boots Al Lawson" via Renzo Downey of Florida Politics — Two hours after polls closed in the Panhandle, Republican U.S. Rep. Dunn had secured 60% of the vote to Democratic U.S. Rep. Lawson's 40%. Dunn and Lawson were both elected to Congress in 2016 in different districts. But this year, the CD 2 contest became one of two only races nationwide featuring two incumbents vying to retain a spot in the U.S. House, a product of the redistricting cycle. The race for CD 2 was the embodiment of the legal controversy surrounding Florida's new congressional maps drawn by the Governor's Office, unprecedented in recent Florida history. During redistricting, DeSantis opposed efforts from the Legislature's mapmakers to preserve Lawson's current 5th Congressional District as a "minority access" seat, calling the scraggly district an unconstitutional racial gerrymander. Lines drawn by DeSantis' office grouped Dunn and Lawson in the same seat spanning 16 counties, from parts of Walton County to parts of Lafayette County.
"Kat Cammack cruises past Danielle Hawk to win re-election in CD 3" via Drew Wilson of Florida Politics — Republican U.S. Rep.  Cammack easily defeated Democratic challenger Hawk to win a second term representing Florida's 3rd Congressional District. As of 8:40 p.m., the incumbent led with 58% of the vote. While there is more counting to be done, CD 3's partisan lean will not deliver Hawk the votes to come out on top. Cammack's win was expected given the makeup of the district, which includes all or parts of Alachua, Baker, Bradford, Columbia, Dixie, Gilchrist, Hamilton, Lafayette, Levy, Marion, Suwannee and Union counties. Of those, Alachua and Marion — including the population centers of Gainesville and Ocala — account for two-thirds of the district's voters.
"Aaron Bean leaves Florida Senate for U.S. House in easy CD 4 victory" via Wes Wolfe of Florida Politics — DeSantis' aggressive redrawing of the state's congressional districts came through in North Florida, as U.S. Rep. John Rutherford slid into the new Florida's 5th Congressional District while Sen. Bean, the GOP nominee in the new Florida's 4th Congressional District, glided to victory over Democratic nominee LaShonda "L.J." Holloway. Bean took 58.7% in early returns across the district, which covers Nassau, Duval and Clay counties, although Holloway maintained a notable lead in Duval, with 54.7% of the vote in the county, with 90 of 95 precincts reporting. A poll a couple of weeks out from the election placed Bean with a 12-point lead, built mostly on a massive advantage with older voters.
"Mike Waltz trounces Libertarian Joe Hannoush in CD 6" via Drew Wilson of Florida Politics — Republican U.S. Rep. Waltz cruised past Libertarian Joe Hannoush to hold on to Florida's 6th Congressional District. As of 7:30 p.m., the incumbent led with 72% of the vote with more than half the precincts reporting. While there is more counting to be done, the door has closed on Hannoush's chances of an upset. Waltz's victory was locked in long before Election Day when the Governor approved a map creating this redrawn district that would deliver an easy win to any GOP candidate. The new CD 6 is similar to the old CD 6, which Waltz has held since he was sworn in nearly four years ago, both in number and composition. The district covers all or parts of Flagler, Lake, Marion, Putnam, St. Johns and Volusia counties, with Volusia serving as the anchor with about 33% of CD 6's registered voters.
"Cory Mills flips CD 7 red with win over Karen Green" via Jacob Ogles of Florida Politics — Republican Mills has won back a U.S. House seat held by Democrats for the past six years. The Army veteran-turned-defense contractor defeated Democrat Green in Florida's 7th Congressional District with 58.94% as of 8 p.m. Mills came out on top in an expensive, crowded and bitter GOP Primary, but went into Election Day as a clear favorite, despite facing the vice chair of the Florida Democratic Party. In truth, the race largely fell off many prognosticators' radars after incumbent Democratic U.S. Rep. Stephanie Murphy announced she would not seek re-election. While Murphy repeatedly projected confidence she could have won re-election but said she was leaving to spend more time with her young family, her decision came shortly after the Florida House published a first redistricting proposal that significantly reddened her seat.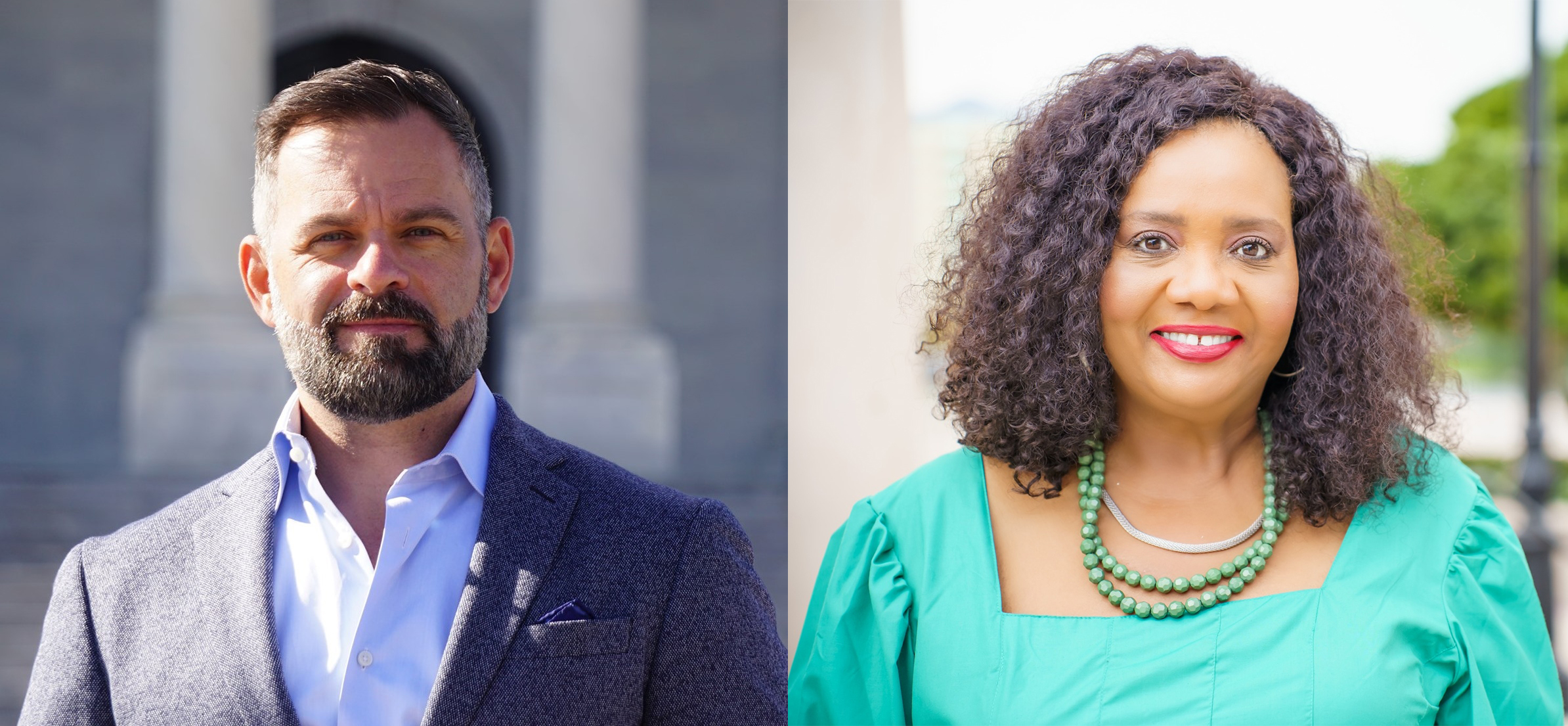 "Maxwell Frost becomes first Gen Z American elected to Congress" via Jacob Ogles of Florida Politics — Central Florida just elected America's first Generation Z member of Congress. Democrat Frost won the race to succeed Demings representing CD 10. He defeated Republican Calvin Wimbish. With 119 of 147 precincts counted, Frost led with 59.22% of the vote to Wimbish's 36.26%. While a host of experienced politicians jumped at the open House seat, the 25-year-old upstart emerged in August as a Democratic nominee, topping two former members of Congress and a sitting state Senator.
"Daniel Webster, Gus Bilirakis cruise to re-election in new districts" via Mike Wright of Florida Politics — Two Central Florida congressmen were easily re-elected Tuesday over Democratic challengers who faced uphill battles in strong Republican districts. U.S. Rep. Webster won Florida's 11th Congressional District with 63% of the vote over Democrat Shante Munns and no-party candidate Kevin Porter. U.S. Rep. Bilirakis won Florida's 12th Congressional District with 70% of the vote over Democrat Kimberly Walker. It was the second straight election Bilirakis faced Walker with nearly identical results. Webster had a tougher time of it in the Republican Primary when he narrowly defeated internet provocateur Laura Loomer and another candidate with 50.7% of the vote.
"Laurel Lee defeats Alan Cohn in CD 15, putting Florida's newest House seat in GOP column" via Jacob Ogles of Florida Politics — Lee will represent Florida's newest congressional seat. The former Florida Secretary of State defeated Cohn in Florida's 15th Congressional District. With the bulk of votes counted across three counties, Lee held a healthy lead in all of them. She had 58.12% of all votes to Cohn's 41.88%. That's with 22 of 27 Polk county precincts in, 31 of 34 precincts in Pasco and 108 of 165 precincts counted in Hillsborough.
"Darren Soto, Bill Posey easily re-elected in Central Florida congressional contests" via Jacob Ogles of Florida Politics — Two Central Florida members of Congress have handily won re-election. U.S. Reps. Bill Posey, a Rockledge Republican, and Darren Soto, a Kissimmee Democrat, both easily won their respective races Tuesday night. Posey won another term representing Florida's 8th Congressional District, defeating Democratic challenger JoAnne Terry. In all three CD 8 counties, Posey held a dominating lead with a majority of precincts reporting. Meanwhile, Soto won another term in Washington after spending upward of $1.1 million on his race. He fended off Scotty Moore, who managed to raise a handsome sum on the long shot bid and spent more than $490,000 in his attempt to unseat the three-term House incumbent.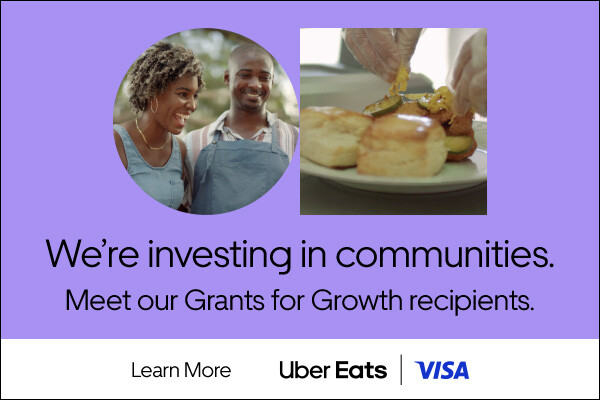 — 2022: CONGRESSIONAL — PART 2 —
"Anna Paulina Luna defeats Eric Lynn, flipping CD 13 red" via Kelly Hayes of Florida Politics — Republican Luna has taken Florida's 13th Congressional District, defeating Democrat Lynn and flipping the seat red. The race was a close one — with 82% of precincts reporting, Luna pulled 53% of the vote to Lynn's 46%, according to unofficial election results from the Pinellas County Supervisor of Elections Office. The win is a score for Republicans, who have been working tirelessly to regain control of Congress. Luna can now breathe a sigh of relief — CD 13, while once seen as an easy Republican flip, turned into a fierce battleground with Democrats pouring in resources to keep the district. While Lynn, regarded as a moderate, saw strong momentum in fundraising and cross-party support, Republicans had the upper hand in voter registration, and Luna earned backing from several key Republican leaders.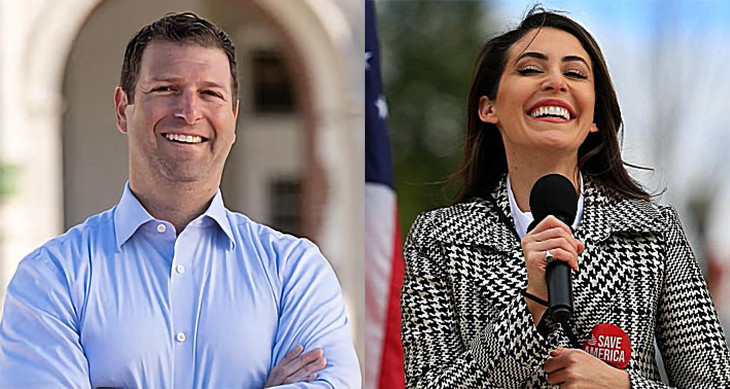 "Daniel Webster, Gus Bilirakis cruise to re-election in new districts" via Mike Wright of Florida Politics — U.S. Rep. Webster won Florida's 11th Congressional District with 63% of the vote over Democrat Shante Munns and no-party candidate Kevin Porter. Webster, of Clermont, had a tougher time of it in the Republican Primary, when he narrowly defeated internet provocateur Laura Loomer and another candidate with 50.7% of the vote. U.S. Rep. Bilirakis won Florida's 12th Congressional District with 70% of the vote over Democrat Kimberly Walker. It was the second straight election Bilirakis faced Walker with nearly identical results. The newly drawn CD 11 includes all or parts of Lake, Orange, Polk and Sumter counties, including The Villages. Bilirakis, meanwhile, saw CD 12 shift north out of Pinellas County and into Citrus. The Palm Harbor Republican embraced his new county and attended numerous community events.
"Kathy Castor once again wins vote for Congressional District 14" via Veronica Beltran of Florida Politics — James Judge was unable to unseat incumbent Rep. Castor out of Florida's 14th Congressional District during the 2022 general election. Castor was first elected into District 14's seat in 2006, making her the first woman in the U.S. Congress to represent Hillsborough and Pinellas counties. At the time of publication, Castor beat Judge, a U.S. Coast Guard veteran who has never held a political position, on Tuesday with a total of 141,367 votes over his 107,331 votes.
"Brian Mast, Debbie Wasserman Schultz among South Florida incumbents breezing to re-election" via Ryan Nicol of Florida Politics — In CD 20, Democratic U.S. Rep. Sheila Cherfilus-McCormick secured her first full term Tuesday night, handily topping Republican challenger Drew Montez Clark. In CD 21, Republican U.S. Rep. Mast is holding onto his House seat. In CD 22, Democratic U.S. Rep. Lois Frankel felled her Republican opponent, Dan Franzese, 55%-45%. In CD 24, Democratic U.S. Frederica Wilson won her seventh term in the U.S. House with an easy victory against Republican Jesus G. Navarro. In CD 25, Democratic U.S. Rep. Schultz coasted by Republican Carla Spalding once again in a rematch of 2020. Only Republican U.S. Rep. Mario Díaz-Balart has served longer than Wasserman Schultz, and he'll continue that service now that he has secured re-election in CD 26.
"Jared Moskowitz gets by opponents to win open U.S. House seat in CD 23" via Anne Geggis of Florida Politics — Democrat Moskowitz got by the opposition and won the right to represent South Florida in Congress. The unofficial results show Moskowitz secured 53% of the vote compared to 45% for Republican Joe Budd, a Boca Raton financial planner. Moskowitz will succeed Democratic U.S. Rep. Ted Deutch, who is retiring from Congress to become CEO of the American Jewish Committee. Deutch's retirement announcement touched off a flurry of speculation about who might take his seat, but support quickly coalesced around Moskowitz, who's been ascending through various levels of government, starting with winning a seat on the Parkland City Commission at the age of 25.
"Republican Maria Elvira Salazar beats Annette Taddeo, wins re-election in Miami" via Joey Flechas and David Ovalle of the Miami Herald — Voters on Tuesday returned U.S. Rep. Salazar to office for a second term representing Florida's 27th Congressional District, handing her a victory over state Sen. Taddeo in what was widely seen as South Florida's most competitive congressional race. The result caps a hotly contested campaign between two Latinas in Florida's most Hispanic congressional district for a seat that early this year appeared as if it would go unchallenged by Democrats. Democrats saw an opportunity to flip a seat blue, and Republicans saw a chance to solidify the incumbent's place in a reshaped and reddening district. Nationwide, the race was considered a possible bellwether for how Hispanic voters feel about immigration and democratic systems in the U.S. and abroad, particularly in Latin America.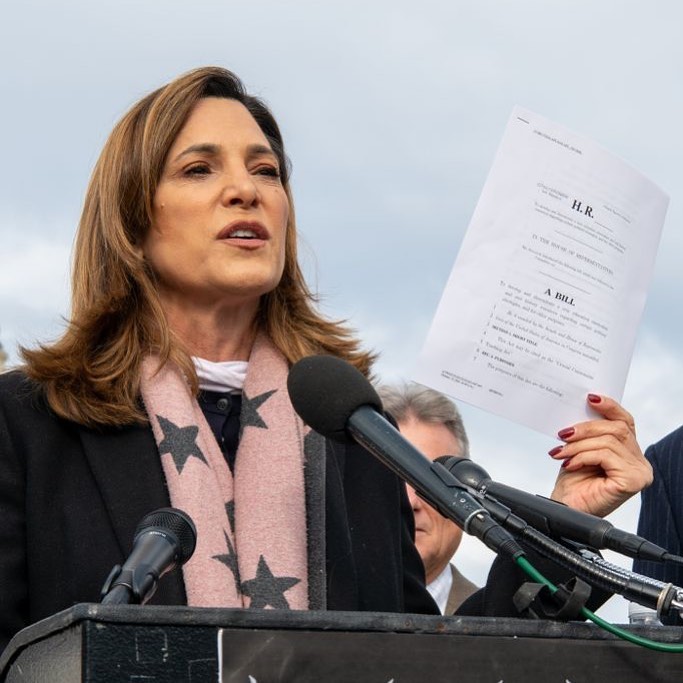 "Carlos Giménez repels underfunded challengers, wins second term in CD 28" via Jesse Scheckner of Florida Politics — U.S. Rep. Giménez won a second term Tuesday, defeating an underfunded and late-filing Democratic challenger and a fellow Republican who ran as a write-in option to secure the seat representing Florida's 28th Congressional District. The outcome marks another consecutive win for Giménez, who has enjoyed unmitigated success in politics, rising from an appointed role as manager of his adoptive city of Miami to the halls of Congress. For Asencio and Schaffer, it's back to private life and the proverbial drawing board. Asencio had hoped to defy unfavorable polling and comparative deficits in governing experience, funding and name recognition to derail Giménez's re-election bid. Schaffer never really had a path to victory.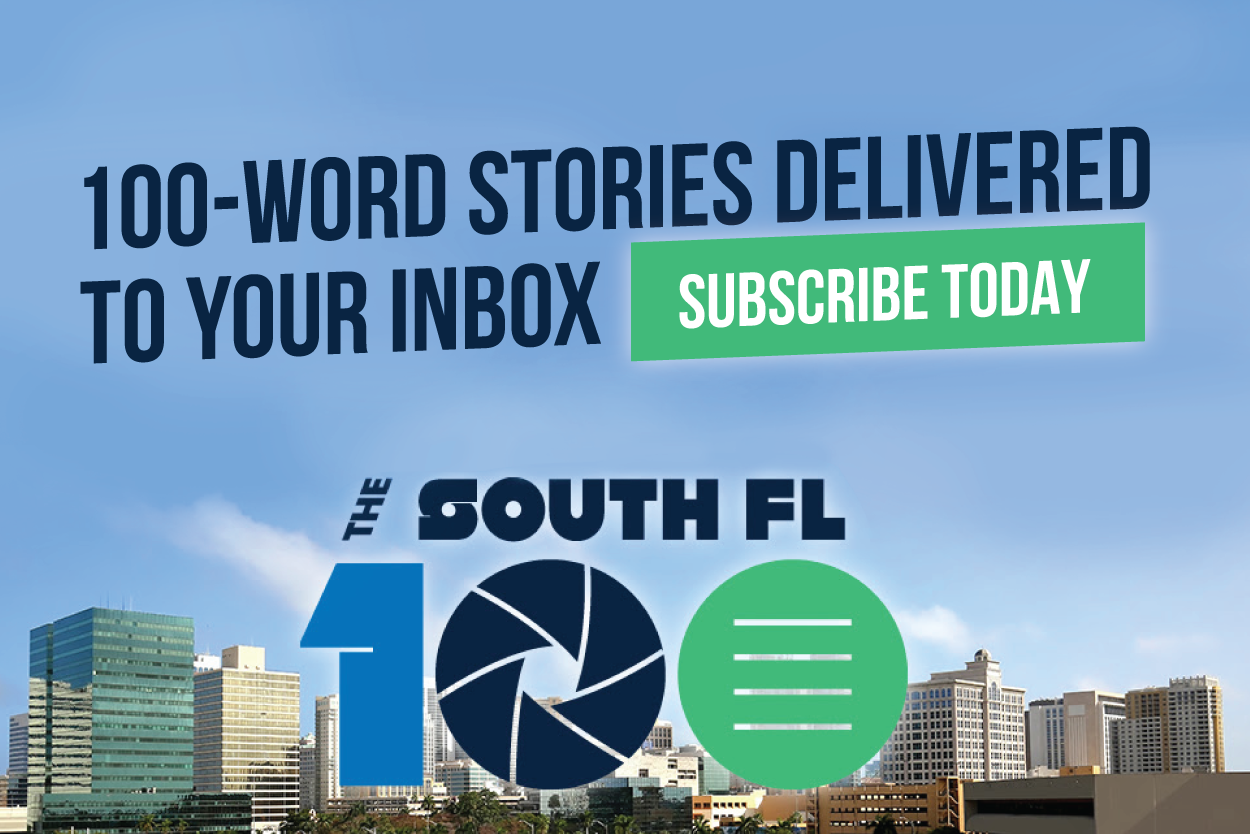 — 2022: LEGISLATIVE — BATTLEGROUNDS —
Kathleen Passidomo celebrates Senate Republicans' 'historic victories' — Incoming Senate President Passidomo took a victory lap on Tuesday after Republicans won every competitive Senate race on the ballot. "Tonight, we celebrate the election of 28 new and returning conservative Republican Senators around the state, including historic victories with Corey Simon, Jay Collins and Alexis Calatayud. With the first Black Republican since Reconstruction, the first Green Beret and one of the youngest members ever elected, we will return to Tallahassee with a super majority and a renewed commitment to fighting for access to the American Dream for all Floridians," she said in an Election Night news release. The keystone victories were in SD 3 and SD 14, both of which had Democratic incumbents. By flipping them red, the GOP now holds a 28-12 advantage in the chamber and a supermajority — with a seat to spare, no less.
Nearly all Florida Chamber-endorsed candidates won election Tuesday — The Florida Chamber of Commerce endorsed 115 candidates running for state-level office in the 2022 General Election and 113 of them were elected on Tuesday. "Congratulations to the 98% of Florida Chamber pro-jobs candidates who won their General Election races," said Florida Chamber President and CEO Mark Wilson. "Much was at stake this year as the Florida Chamber fights to keep Florida, Florida. We are confident those elected will work with us to pass the right pro-jobs policy, and alongside a united Florida business community, Florida will continue to grow and diversify its economy." The Chamber's wins include 82 state House candidates and 24 state Senate candidates who were on the ballot Tuesday. They also endorsed Attorney General Moody, CFO Patronis, Agriculture Commissioner-elect Simpson, and the DeSantis/Nuñez ticket. The Chamber may add another win to its tally depending on the outcome in HD 106, which is currently too close to call.
"Corey Simon topples Loranne Ausley in SD 3" via Renzo Downey of Florida Politics — Simon, a Florida State football legend enlisted by Republicans to take on perhaps the most vulnerable Democratic Senator, pulled out a victory in North Florida's Senate District 3. With Simon's victory, Senate Republicans will hold 28 seats, one greater than a supermajority. Three hours after polls closed in the Panhandle, Simon had received 53% of the vote to Ausley's 47%. Simon will be the first Republican to represent Tallahassee in the Florida Senate in decades, possibly since Reconstruction. He will also be the first African American to hold Senate District 3 since U.S. Rep. Lawson held the seat in 2010. Ausley served only two years in the Senate. Redistricting this year snapped the usual four-year Senate term in half, saddling her with a new version of SD 3 that merely leaned Democratic in 2018 and 2020.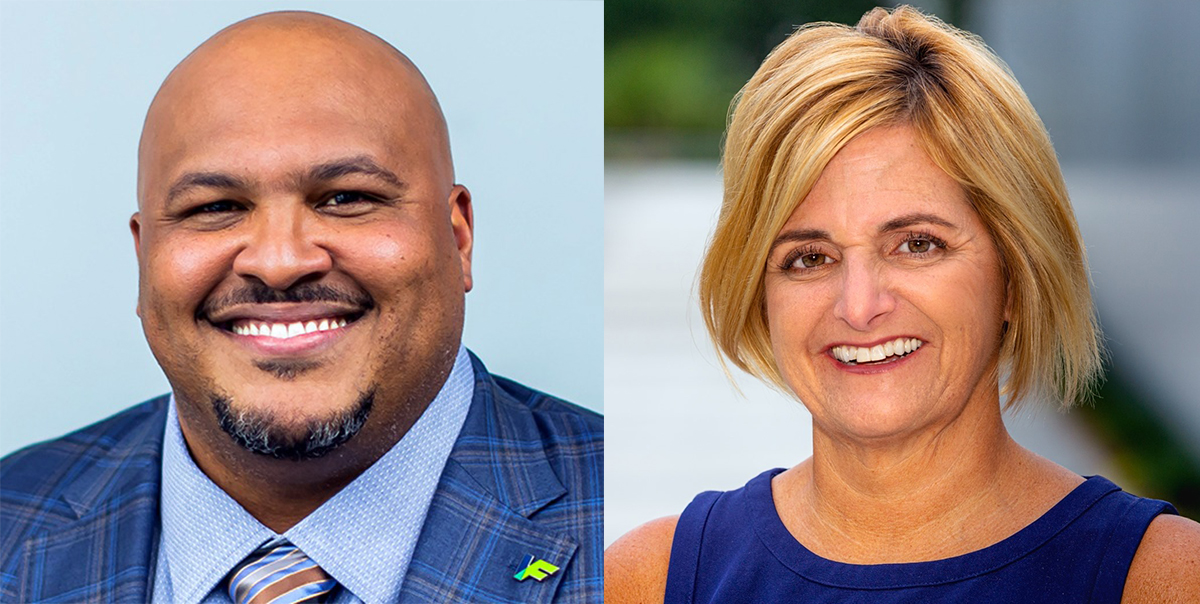 "Jay Collins unseats Janet Cruz, flips SD 14 red" via Kelly Hayes of Florida Politics — Republican Collins has unseated incumbent Sen. Cruz, flipping Senate District 14 red. He collected 55% of the vote to Cruz's 45%, according to unofficial results from Hillsborough County's Supervisor of Elections Office, with nearly all precincts reporting. Collins' victory is a big win for Republicans, taking back one of the most competitive legislative races in the state. The Green Beret quickly gained momentum after entering the contest in June, bringing with him a congressional war chest and useful GOP support. Redistricting painted SD 14 purple — Democrats narrowly outnumber Republicans by roughly 5,000 voters. The cutthroat nature of the district was not new to Cruz. She first took the Senate seat in 2018, unseating then-incumbent Republican Sen. Dana Young by only 411 votes. Now, the GOP has taken it back.
"Susan Plasencia pulls upset over Carlos Guillermo Smith in HD 37" via Jacob Ogles of Florida Politics — It looks like there will be a Plasencia in the House once more. Plasencia denied Democratic Rep. Smith a fourth House term, defeating him in House District 37. The upset, fueled by a national red wave and funding from the Republican Party of Florida, shows a massive shift in sentiment against Democrats. The national mood, and a little help from a new legislative map, means one of the Legislature's most vocal progressives will not return. Bad news for Smith came into focus as registered Republicans overtook Democrats in purple Seminole County midday.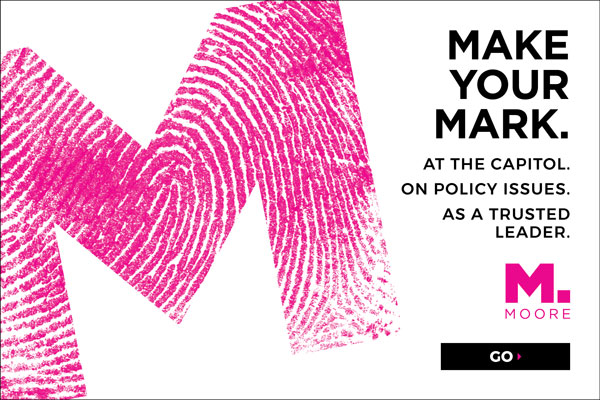 — 2022: LEGISLATIVE — PART 2 —
"Tracie Davis, Clay Yarborough win Senate races handily" via A.G. Gancarski of Florida Politics — In contrast to the lively August Primaries, November elections in Northeast Florida were almost uniformly one-sided, with expected winners prevailing across the board, such as in a pair of snoozer Senate races in Jacksonville. Reps. Davis and Yarborough are heading to the state Senate. Yarborough is on his way to defeating Democrat Sharmin Smith handily in the Senate District 4 race, and Democrat Davis in SD 5 is dispatching Republican Binod Kumar and write-in opponent Patrick Lee Cooper. Yarborough had 68% of the vote in his race. Davis had 57% in hers.
"Give up the ghost: Jason Brodeur wins second term in Florida Senate" via Jacob Ogles of Florida Politics — Overcoming negative press about his last election, Sen. Brodeur has secured a second term in the Florida Senate. The Sanford Republican defeated a high-profile challenge from Democratic Rep. Goff-Marcil, who during the election called on Brodeur to resign. Late Tuesday, unofficial results showed Brodeur had secured 55% of the vote to Goff-Marcil's 45%, a margin of about 19,000 votes. Goff-Marcil narrowly won the Orange County portion of the district by about 1,500 votes, but Brodeur dominated in Seminole County, which is home to most SD 10 voters. The race for Senate District 10 in Central Florida has remained one of the most closely watched in Florida throughout 2022. But that's largely thanks to the 2020 election that installed the incumbent, which loomed over this year's contest.
"Blaise Ingoglia breezes to SD 11 win over Green opponent" via Mike Wright of Florida Politics — Rep. Ingoglia is headed to the Senate after thumping Green Party opponent Brian Patrick Moore in Tuesday's election. Ingoglia took 75% of the vote in the new SD 11, comprised of all or parts of Citrus, Hernando, Pasco and Sumter counties. "I am thankful to the voters of SD 11 for their overwhelming support in electing me their next State Senator. I ran on a platform of stopping illegal immigration, securing our elections and saving our economy. I promise to continue to work hard and fight side-by-side with Gov. DeSantis to take on the Left and their woke ideology that is destroying our country," Ingoglia said. Ingoglia, a Spring Hill Republican, has represented HD 35 for six years.
"Colleen Burton moving to Senate after victory in SD 12" via Jacob Ogles of Florida Politics — Get used to saying Sen. Burton now. The four-term state Representative won election to the Florida Senate, succeeding Republican Sen. Kelli Stargel. She defeated Democrat Veysel Dokur for the Polk County seat. With 118 of 172 precincts in, Burton led with 62% of the vote. The race felt lopsided for the duration of the campaign, despite a relatively small gap between Democrats and Republicans in voter registration. The candidates were the only candidates from their respective parties, and Burton dominated in fundraising. After filing to run for Senate, Burton quickly lined up the support of leadership in the upper chamber, and she shored up term-limited Stargel's support.
"Darryl Rouson again topples Christina Paylan in Senate contest" via Florida Politics — Sen. Rouson has again toppled Paylan, earning Rouson re-election to the Senate. With mail ballots counted, Rouson earned 78% of the vote to Paylan's 22%, a vote disparity too big to bridge even with no Election Day ballots counted. Rouson won two years ago by about 38 percentage points. Paylan ran against Rouson in what is now Senate District 16 as a Republican. Rouson was overwhelmingly favored to win again in the deep blue district. Voter registration overwhelmingly favors Democrats, with about 170,000 registered Democrats and just 66,000 GOP voters.
"Nick DiCeglie bests Eunic Ortiz in SD 18" via Florida Politics — Rep. DiCeglie will move his office to the Florida Senate. The Pinellas County Republican bested Ortiz in the race for Senate District 18 Tuesday night with 54% of the vote to Ortiz's 46%, with 31% of precincts reporting. DiCeglie will replace Sen. Jeff Brandes in what was Senate District 24 before redistricting. DiCeglie had an advantage in the race. The district, though under new boundaries, has been in Republican control for more than a decade and, under its new configuration as SD 18, kept a Republican edge.
"Danny Burgess, Ed Hooper to return to Senate" via Kelly Hayes of Florida Politics — Republican state Sens. Burgess and Hooper are set to return to Tallahassee after winning their respective re-election races Tuesday night. The Tampa Bay Republicans both glided into re-election with ease. First-termer Burgess took Senate District 23, which extends from northern Hillsborough County into Pasco and Polk counties, with 63.49% of the vote. Hooper, who has served in the Senate since 2018, won Senate District 21 with a whopping 65.01% of the vote. The incumbents' victories are no surprise, with both Senate Districts dark shades of red. The new districts most closely resemble former Senate Districts 16 and 20, represented by Hooper and Burgess, respectively. While the districts were already Republican strongholds, redistricting supplied an even deeper GOP cushion.
"Lori Berman, Tina Polsky, Bobby Powell secure re-election in blue South Florida despite red wave" via Ryan Nicol of Florida Politics — Sen. Berman bested Steve Byers Tuesday. According to Tuesday's unofficial results, Berman earned 55% of the vote, while Byers had just 45% support. Sen. Polsky pulled away from Republican challenger Bill Reicherter Tuesday in the SD 30 contest. According to Tuesday's unofficial results, Polsky was ahead of Reicherter 55%-45%.
"Jonathan Martin cruises to win in SD 33" via Gray Rohrer of Florida Politics — Martin, Lee County Republican Party Chair, will be a Senator after defeating write-in candidate Roberta Valenta for the Senate District 33 seat. In early election returns Tuesday night, Martin had 94% of the vote, compared to just 6% for Valenta. The victory for Martin, a Fort Myers resident, with the backing of DeSantis, over Valenta, who raised no money, was never in doubt. Martin raised $120,000 in campaign funds and spent $32,000. All the drama in the race took place before it began. During qualifying week in June, Sen. Ray Rodrigues opted not to seek another term, opening the seat. DeSantis later appointed Rodrigues as Chancellor of the Florida State University System Board of Governors.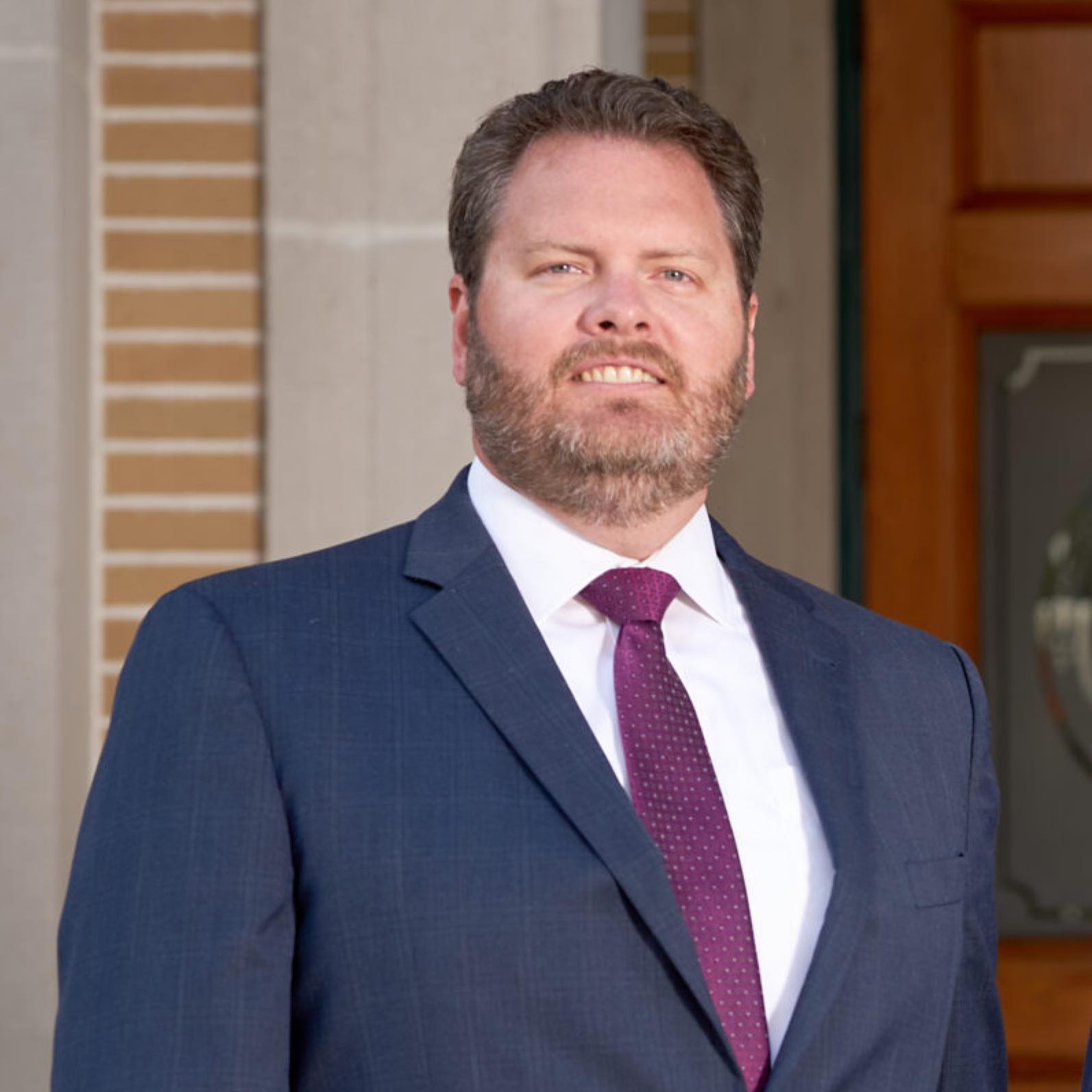 "Ileana Garcia overcomes controversies to win re-election in SD 36" via Jesse Scheckner of Florida Politics — Miami Republican Garcia overcame several controversies that detracted from her short but successful lawmaking career Tuesday when she secured a second term in Florida's upper legislative chamber representing SD 36. With 220 of 227 precincts reporting, all in-person early votes counted and a partial tally of mail-in ballots at 8:37 p.m., Garcia had 59% of the vote compared to 41% for Raquel Pacheco, a late-coming Democratic candidate who dove into the race in June after Garcia's prior opponent abruptly pulled out. The victory is also a moral one for Garcia, solidifying her claim to a Senate seat she won two years before under dubious circumstances and insulating her from criticism over several controversial statements she made earlier this year.
"First-time Republican candidate Alexis Calatayud secures Senate seat serving southeast Miami-Dade" via Jesse Scheckner of Florida Politics — Voters in Senate District 38, which spans a swath of southeast Miami-Dade County, have chosen Republican first-time candidate Calatayud to represent their interests in Tallahassee. SD 38 covers several coastal Miami-Dade municipalities, including Cutler Bay, Palmetto Bay, Pinecrest, South Miami, parts of Homestead and Coral Gables, and the unincorporated neighborhoods of Goulds, Kendall, Perrine, Redland, Sunset and Westchester. The district leaned Democratic in 2020, when voters there chose Biden over Trump by 7 percentage points, according to an MCI Maps analysis. Florida's GOP-favoring voter registration numbers showed that edge would likely be smaller this year.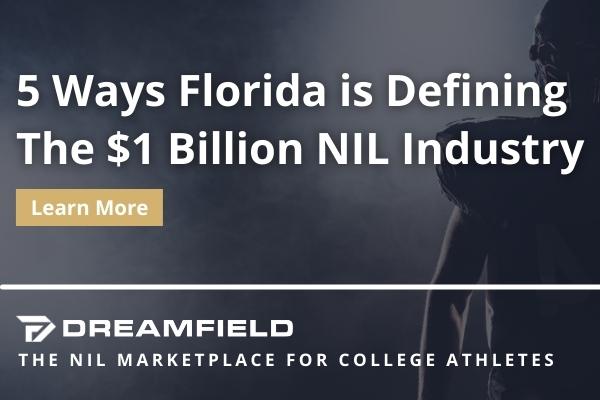 — 2022: LEGISLATIVE — PART 3 —
"Michelle Salzman, Alex Andrade hold Pensacola area's HD 1 and 2" via Renzo Downey of Florida Politics — Reps. Salzman and Andrade will retain their seats representing the Pensacola area in House Districts 1 and 2. Salzman, who is concluding her first two years in the Legislature, sailed to two more years Tuesday evening in her race for HD 1 against Democrat Franscine Mathis, 69%-31%. Andrade was re-elected to his third term in HD 2, defeating Democrat Carollyn Rabeca Taylor, 63%-37%. The slow call for Florida's first pair of House Districts was more a function of geography than a reflection of Democrats' chances in deep red Escambia County.
"Gallop Franklin takes HD 8 while Republican Joel Rudman sails to win in HD 3" via Gray Rohrer of Florida Politics — The two major parties split a pair of Panhandle House seats, as Franklin edged out his GOP opponent to take a Tallahassee-based district, while Rudman breezed to victory over a write-in candidate based in Santa Rosa County. Franklin defeated Curt Bender, receiving 71% of the vote to 29% for Bender, as of late Tuesday, to take the House District 8 seat. Franklin spent $122,000 on his campaign, but the vast majority of it was spent on winning the five-way Democratic Primary. Bender spent $13,300 on his campaign, including $5,300 in the last month of the race. HD 8 covers south Tallahassee and extends west over part of Leon County and Gadsden County.
—"Nine House incumbents in low-key races scored easy victories on Election Night" via Drew Wilson of Florida Politics
"New Republicans and familiar Democrats win Jacksonville House races" via A.G. Gancarski of Florida Politics — GOP candidates Jessica Baker, Dean Black and Kiyan Michael breezed through races Tuesday where they had every advantage against nominal competition. Black waltzed to a victory in the new HD 15 over Jerry Steckloff, a write-in candidate. HD 15 encompasses western Duval and Nassau counties. Black had more than 87% of the vote in the early going. After a quasi-competitive Primary against Emily Nunez, Black, who chairs the Duval GOP, faced little suspense with no real competition in the field. Republicans make up more than 50% of all voters in the district, so Democrats didn't bother with a challenge.

"Chuck Clemons defeats Brandon Peters to win fourth term" via Drew Wilson of Florida Politics — Republican Rep. Clemons has won re-election over Democratic challenger Peters. As of 8:45 p.m., Clemons led with 55% of the vote. There are not enough remaining ballots for Peters to come back. Clemons now returns to Tallahassee for a fourth term representing the Gainesville area. He was first elected to the old House District 21 in 2016, succeeding now-Sen. Keith Perry and twice won re-election under those district lines. In his fourth term, Clemons is likely to get desirable committee assignments — in the third term he served as Vice Chair of the powerful Rules Committee and as the Deputy Majority Leader and Majority Whip.
"Randy Fine defeats Anthony Yantz, heads back to House" via Gray Rohrer of Florida Politics — Palm Bay Republican Rep. Fine was victorious over Democrat Yantz to hold his House District 33 seat, taking 56 % of the vote to Yantz's 44%, according to state election results late Tuesday evening. Fine outspent Yantz by nearly 17-to-1, splashing $235,000 between his political committee and campaign account combined, overwhelming his opponent's $14,000. Although Democrats would've cherished toppling Fine, who has drawn their ire for threatening to withhold K-12 school funding from 12 districts that imposed mask mandates on students during the COVID-19 pandemic, the makeup of District 33, in deep-red southern Brevard County, made that all but impossible.
"Fred Hawkins wins re-election, beats Rishi Bagga, in closely watched HD 35 race" via Jacob Ogles of Florida Politics — Rep. Hawkins will return to Tallahassee for a second term. He fended off a challenge from Democrat Bagga in HD 35. Hawkins led in both Orange and Osceola County, with 30,127 votes to Bagga's 24,466. Hawkins first won election in 2020 after serving on the Osceola County Commission from 2008 to 2020. He said before the election he felt good about his time in the Legislature. "I'm hoping voters stay the course, stay focused on keeping Florida's economy and their lives free and support policies that will make Florida more affordable," Hawkins said.
"Rachel Plakon keeps HD 36 seat in the family, defeats Deborah Poulalion" via Jacob Ogles of Florida Politics — Republican Plakon kept House District 36 in the family — and in the Republican column. She defeated Democrat Poulalion for the open seat in Seminole County. With more than 97% of the vote in Seminole County, Plakon led with 54.24% of the vote. Plakon was running to succeed her husband, retiring Rep. Scott Plakon. But the race unfolded after redistricting in a seat where Democrats hold a numeric edge. Plakon won a Republican Primary earlier this year in the open seat, beating Rich Santos and Angel Perry after taking 65% of the vote. Plakon sought the support of some of those voters who went for Biden two years ago but who may feel buyer's remorse now.
"David Smith wins re-election over Sarah Henry in HD 38" via Jacob Ogles of Florida Politics — Rep. Smith has secured a third term and will represent House District 38 in Tallahassee. He defeated Henry in a critical Central Florida swing seat. With 97.6% of all precincts in for Seminole County, Smith led with 33,602 votes, 52.27% of the total votes, to Henry's 30,679, or 47.73%. Redistricting put Smith in a Democrat-leaning district where the bulk of voters have never seen his name on the ballot. But he still overcame that based on the strength of incumbency and a red wave.
"Doug Bankson wins critical contest against Tiffany Hughes in HD 39" via Jacob Ogles of Florida Politics — Republican Bankson won a critical House District 39 race against Democrat Hughes. The race pits an Apopka City Commissioner against an NAACP leader. HD 39 is a jurisdiction which, as of the closing of voter rolls for the election, served as home to 41,711 Democrats and 41,680 Republicans, a margin of just 31 voters. Another 34,231 no-party voters live in the district as well, along with 2,162 voters registered with third parties. Results of the 2020 Presidential Election reflect the same division. A bare majority, 50.21%, of voters in the newly redrawn seat voted for Biden, while 48.55% went for Trump. It's notably the only Biden district in Florida where a plurality of voters in 2018 supported DeSantis, who took 49.75% of the vote to Gillum's 49.23%.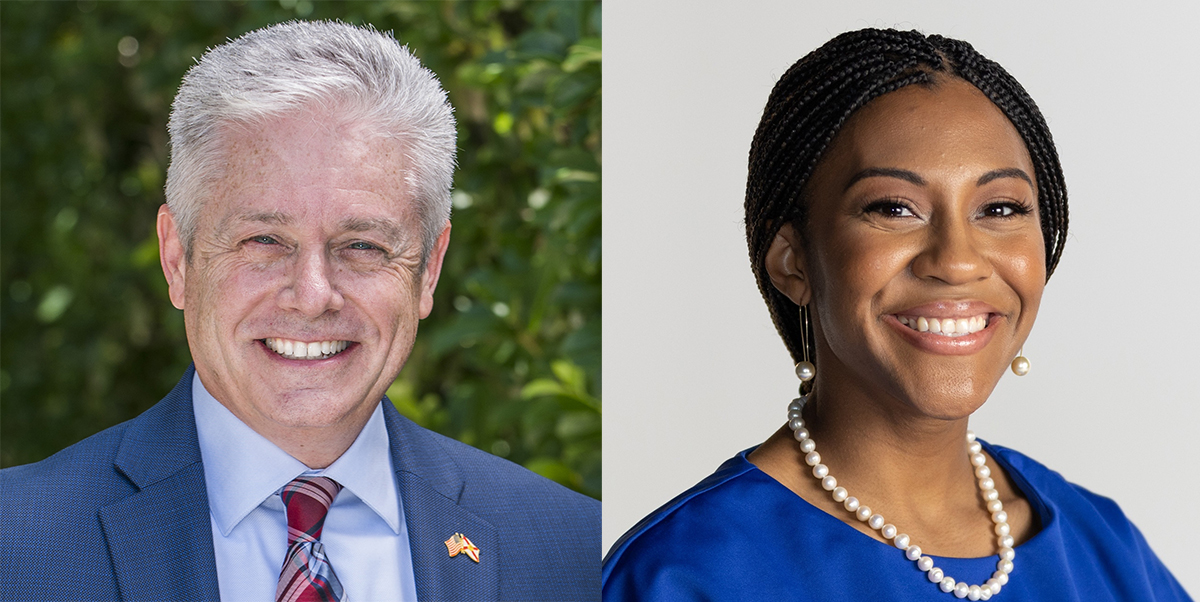 "Carolina Amesty crowned winner in close HD 45 race against Allie Braswell" via Jacob Ogles of Florida Politics — Republican Amesty came out on top after an often-caustic race against Democrat Allie Braswell. The contest often made the Walt Disney World-centered HD 45 feel like the nastiest race on earth. With all of Osceola County precincts tabulated and most of Orange County in, Amesty led with 54% of the vote. The race to represent the purple Magic Kingdom district saw allegations fly about business history, unpopular political opinions and other less-than-happy thoughts. Redistricting so shaken-up districts in Central Florida that it's hard to compare this closely divided seat to any in place for the last decade. But it holds substantial parts of a jurisdiction represented by Democratic Rep. Geraldine Thompson, now a Senator-elect for SD 15.
"Lindsay Cross victorious against Audrey Henson, elected to HD 60" via Kelly Hayes of Florida Politics — Cross has won election to House District 60, defeating opponent Henson and keeping the seat blue. Cross took the seat with 54% of the vote, while Henson grabbed 46%, according to the Pinellas County Supervisor of Elections Office, with 88% of precincts reporting. Henson has been fighting an uphill battle for HD 60 since June. That's when she dropped her congressional campaign in pursuit of flipping the blue St. Petersburg district red — a mission that was strengthened by a hefty war chest and strong support from the Florida GOP. The self-described Christian conservative faced Democrat Cross, an environmental scientist and community activist who stayed a competitive fundraiser even against Henson's congressional-sized bank.
"Linda Chaney beats Janet Varnell Warwick for Treasure Island district" via Kelly Hayes of Florida Politics — Chaney has been re-elected to House District 61, defeating Democratic challenger Janet Varnell Warwick with 56% of the vote. Warwick mustered 44%, according to the Pinellas County Supervisor of Elections Office, with 90% of precincts reporting. Chaney takes the seat after spending most of the pre-qualifying period unopposed, picking up a General Election opponent only days before the qualification deadline. HD 61 covers the southwestern Pinellas County communities of Gulfport, Treasure Island and St. Pete Beach. The district mirrors that of former House District 69, which Chaney took in 2020 from then-incumbent Democrat Jennifer Webb. Webb secured just 48% of the vote to Chaney's 52%.
"Michele Rayner, Susan Valdes re-elected to House" via Kelly Hayes of Florida Politics — Reps. Rayner and Valdes have cruised into re-election to their respective Tampa Bay House seats. Rayner, who was first elected in 2020, took 82% of the vote from House District 62 in Pinellas County and 63% of the vote in Hillsborough County. As for Valdes, the two-term incumbent collected 57% of votes from House District 64. Her opponent, Republican Maura Cruz Lanz, mustered 43% of the vote.
"Karen Gonzalez Pittman takes South Tampa House seat" via Kelly Hayes of Florida Politics — Pittman has taken South Tampa's House District 65, defeating Democratic challenger Jen McDonald. A former education administrator, Pittman received 53.86% of the vote while McDonald, a local business owner, earned 46.14%. The seat closely resembles current House District 60 represented by Tampa Republican Rep. Jackie Toledo, who ran unsuccessfully for Congress. But redistricting made it a much more competitive district, with only a slight Republican advantage.
"Danny Alvarez defeats incumbent Andrew Learned in new east Hillsborough district" via Kelly Hayes of Florida Politics — Alvarez has defeated first-term Rep. Learned. Alvarez beat the first-term legislator Tuesday night, taking the new House District 69. Alvarez collected 57.09% of the vote, while Learned received 42.91%, with all precincts reporting. The new district closely resembles that of former House District 57, which is represented by Rep. Mike Beltran. But instead of competing with Alvarez for the GOP nomination, Beltran opted to relocate and run for HD 70 instead.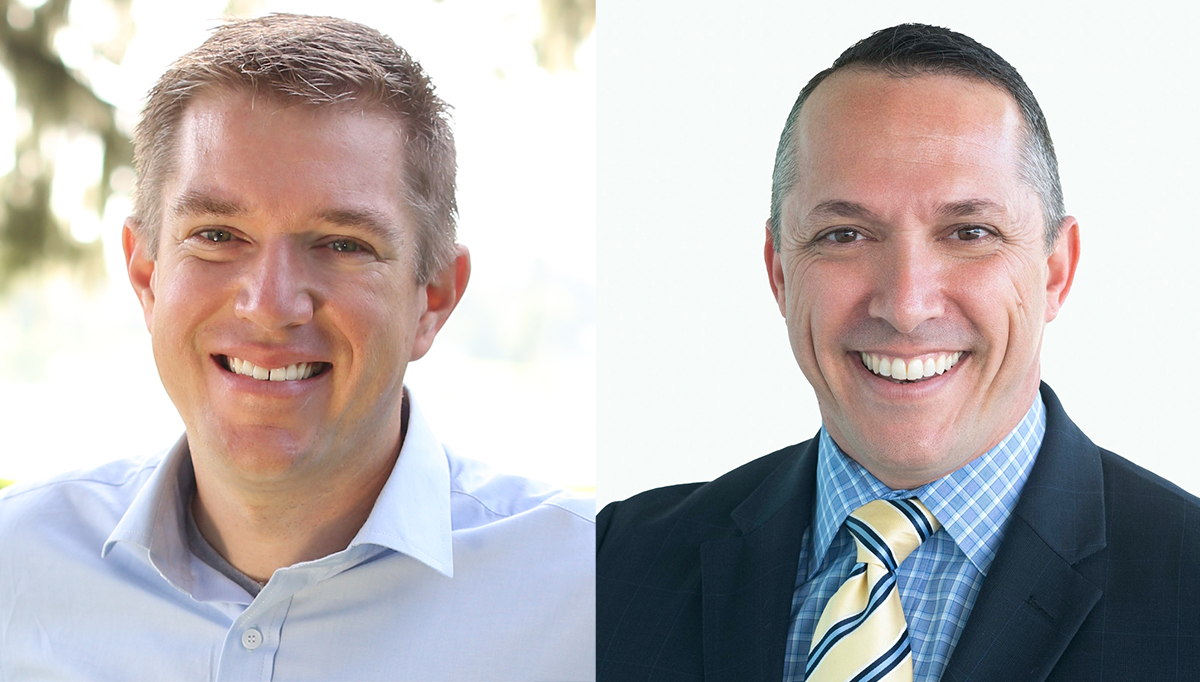 "Fentrice Driskell wins re-election, set to serve as next House Democratic Leader" via Kelly Hayes of Florida Politics — Driskell is set to become the next House Democratic Leader after winning re-election to House District 67 Tuesday night. Driskell took the blue North Tampa seat with 53.89% of the vote, according to unofficial results from Hillsborough County's Supervisor of Elections Office. Her opponent, Republican newcomer Lisette Bonano, took 46.11% of the vote. In May, Driskell was unanimously elected to lead House Democrats for the 2022-24 term. Driskell, a lawyer, will become the first Black woman to lead the Caucus. Driskell was first elected to the House in 2018, defeating then-incumbent Republican Shawn Harrison by 7 points. She has since held on to the seat with ease, running unopposed in 2020.
"Fiona McFarland re-elected in HD 73 over Derek Reich" via Jacob Ogles of Florida Politics — Rep. McFarland has earned a second term in the House. The Sarasota Republican won against a spirited, if underfunded, challenge from Reich in House District 73. While Reich briefly held a lead based on just early and mail-in votes, McFarland's Election Day totals gave her a comfortable lead of 55.48% of the vote with 51 of 57 precincts reporting. Redistricting put McFarland in a much more closely divided district than the one that elected her in 2020. That year, she flipped the seat red a little more than two years after Margaret Good brought it into the Democratic column.
"Tiffany Esposito wins race to represent HD 77" via Jacob Ogles of Florida Politics — SWFL Inc. President Esposito will head to Tallahassee representing House District 77 after topping Eric Engelhart. With early and mail-in votes tabulated, Esposito had 59.06% of the vote to Engelhart's 40.94%. The once-in-a-decade redistricting process gave east Lee County a dedicated state Representative for the first time. But ultimately, the lines also generated a relatively low-key race to decide who would fill the seat. Esposito in August came out on top in a Republican Primary against Fox Business pundit Ford O'Connell.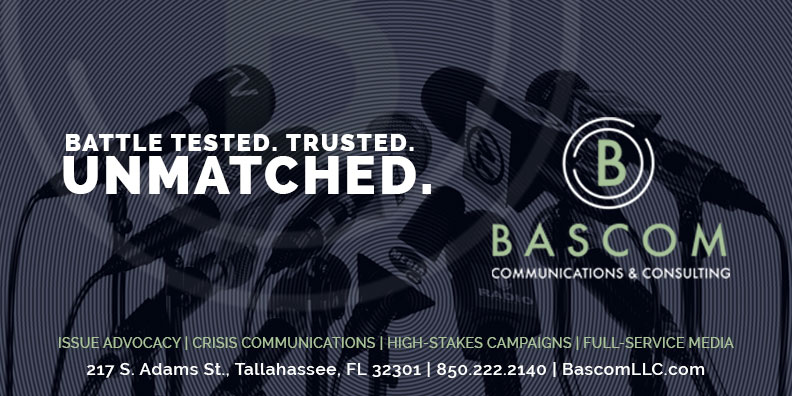 — 2022: LEGISLATIVE — PART 4 —
"Dana Trabulsy keeps HD 84 red in St. Lucie County" via Anne Geggis of Florida Politics — Rep. Trabulsy is keeping the House district she flipped red in 2020 in the Republicans' column, besting a Memorial Healthcare executive in the race to represent St. Lucie County in Tallahassee. Trabulsy, a first-term legislator, won her second term to represent House District 84, drawing 61% of the votes as compared to Forest Blanton's 39%. That's according to unofficial results showing 40 of 41 precincts reporting. Trabulsy's win in 2020 was a first, no other Republican lawmaker has ever represented this district that encompasses most of St. Lucie County.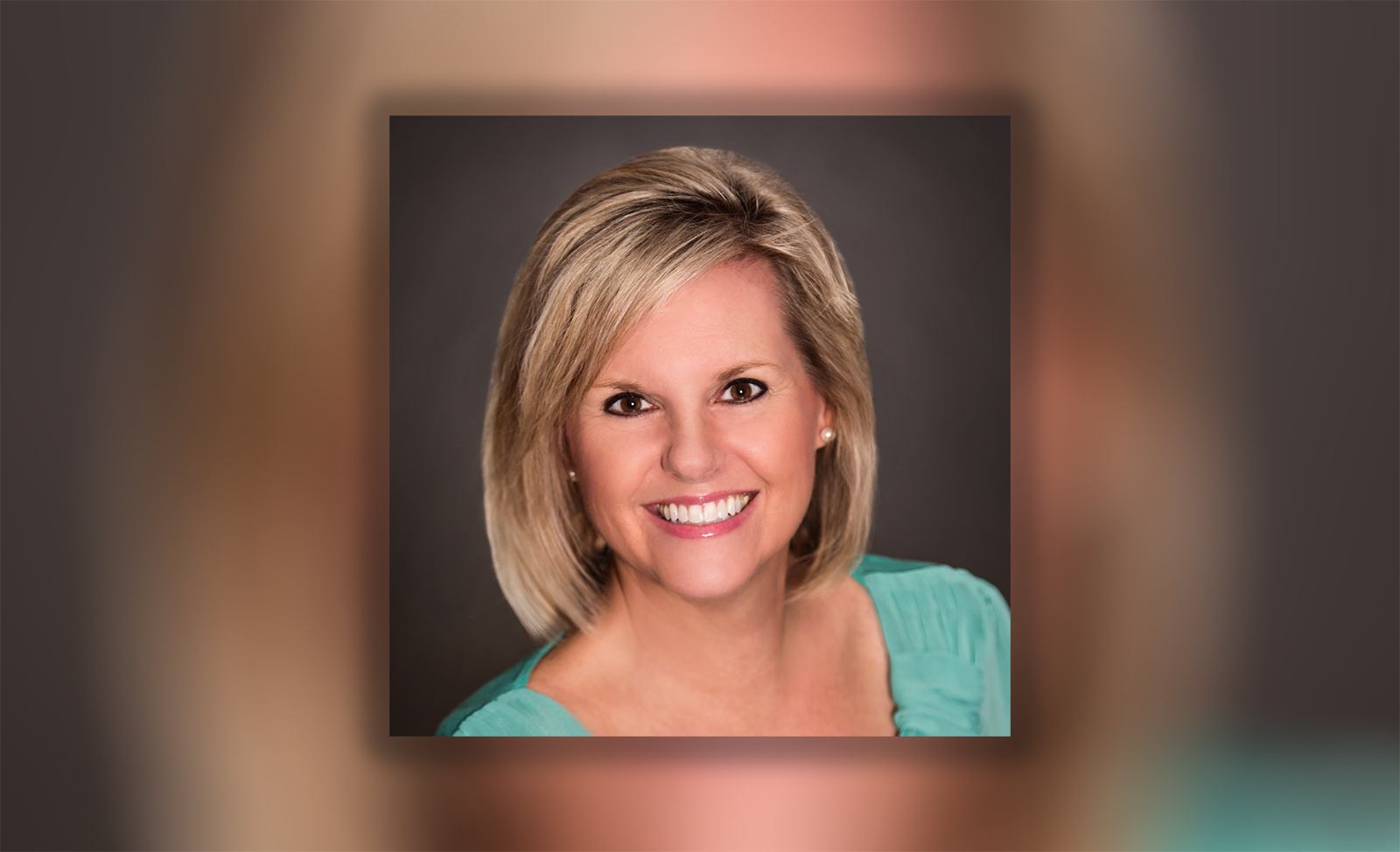 "Mike Caruso wins third term in new territory in Palm Beach County's HD 87" via Anne Geggis of Florida Politics — Republican Rep. Caruso cruised to victory against a lawyer on a hunt for her first election to win a third term. This time, however, he'll be representing House District 87, in coastal Palm Beach County, just north of the district that first elected him in 2018. He defeated Democrat Sienna Osta, winning 58% to the 42% she earned, unofficial results show with 85 of 155 precincts reporting. Caruso faced Osta, who criticized him for voting with DeSantis after beating back a challenge from his Right in the Primary. Election data shows voters in this district in 2020 supported Trump by the slimmest of margins: by less than 0.4 percentage points, according to Matt Isbell of MCI Maps.
"Republican dominance in Palm Beach County continues with win in HD 91" via Anne Geggis of Florida Politics — For the first time in memory, South Palm Beach County — long a Democratic stronghold — will be represented by a Republican. Republican Peggy Gossett-Seidman, a twice-elected Highland Beach Town Commissioner, was able to overcome a fundraising deficit and best twice-elected Boca Raton Council member Andy Thomson to represent House District 91 in Tallahassee. Unofficial results showed Gossett-Seidman besting Thomson 52%-48%. The newly drawn district, covering Boca Raton, Highland Beach and parts of west Boca, became a decidedly lighter shade of blue in the decennial legislative redistricting process this year. Gossett-Seidman, a writer and journalist by trade, appeared to be the underdog in this race. The district went for Biden by nearly 5 points in 2020. Added to that, Thomson, a lawyer, drew more outside donations.
"Katherine Waldron holds off Republican, Hillary Cassel cruises to win in open South Florida House races" via Anne Geggis of Florida Politics — After narrowly winning her four-way Primary, Democrat Waldron barely got by Republican Saulis Banionis for the right to represent Palm Beach County's inland House District 93. Waldron won the contest by less than one percentage point, besting Banionis 50.41%-49.59%, according to unofficial results. Meanwhile, Democrat Cassel could claim a decisive victory over Republican Guy Silla in south Broward County's House District 101, winning 54% of the vote to the 46% the first-time candidate garnered, according to unofficial results. The battle for this district, which covers parts of Dania Beach, Hallandale Beach, Davie and Hollywood, would be uphill for any Republican — voters here supported Biden by 14 percentage points according to Matt Isbell's research in MCI Maps.
"Rick Roth easily captures anticipated tossup district to win a fourth term" via Anne Geggis of Florida Politics — Rep. Roth rolled to a fourth term Tuesday, decisively besting a challenge from Democrat Terence Davis to represent Palm Beach County's agricultural swath in House District 94. With 32 of 96 precincts reporting, Roth won 56% of the vote, compared to the 44% that Davis drew, unofficial results show. Roth had raised $177,513 for his bid for a fourth term, to the $13,219 Davis collected in outside donations. A sizable chunk of Roth's support came from the Republican Party apparatus.
"Dan Daley, Juan Fernandez-Barquin join other South Florida lawmakers in House re-election stomps" via Ryan Nicol of Florida Politics — Rep. Daley will begin his second full term in the House after coming out on top in the House District 96 race. He bested Jenna Hague 61%-39%, according to Tuesday's unofficial results. Rep. Fernandez-Barquin has won a third term in the House with a victory in House District 118. According to Tuesday's unofficial results, Fernandez-Barquin led Democratic challenger Johnny Farias 68%-32%. Rep. Toby Overdorf knocked off Democrat Curtis J. Tucker to take the House District 85 seat.
"Chip LaMarca wins a third term in rematch of 2020" via Anne Geggis of Florida Politics — Rep. LaMarca crushed his Democratic challenger, Linda Thompson Gonzalez, in a redux of their 2020 matchup overcoming new headwinds in his bid for a third term representing coastal Broward County. This time, he beat her even more decisively, increasing his margin of victory from 10 percentage points in 2020. This time, LaMarca drew 57% of the votes to Gonzalez's 42%, in unofficial results. This year's redistricting that erased the lone Broward County district that leaned red and LaMarca's vote to roll back abortion rights added a new dynamic unseen in the 2020 election.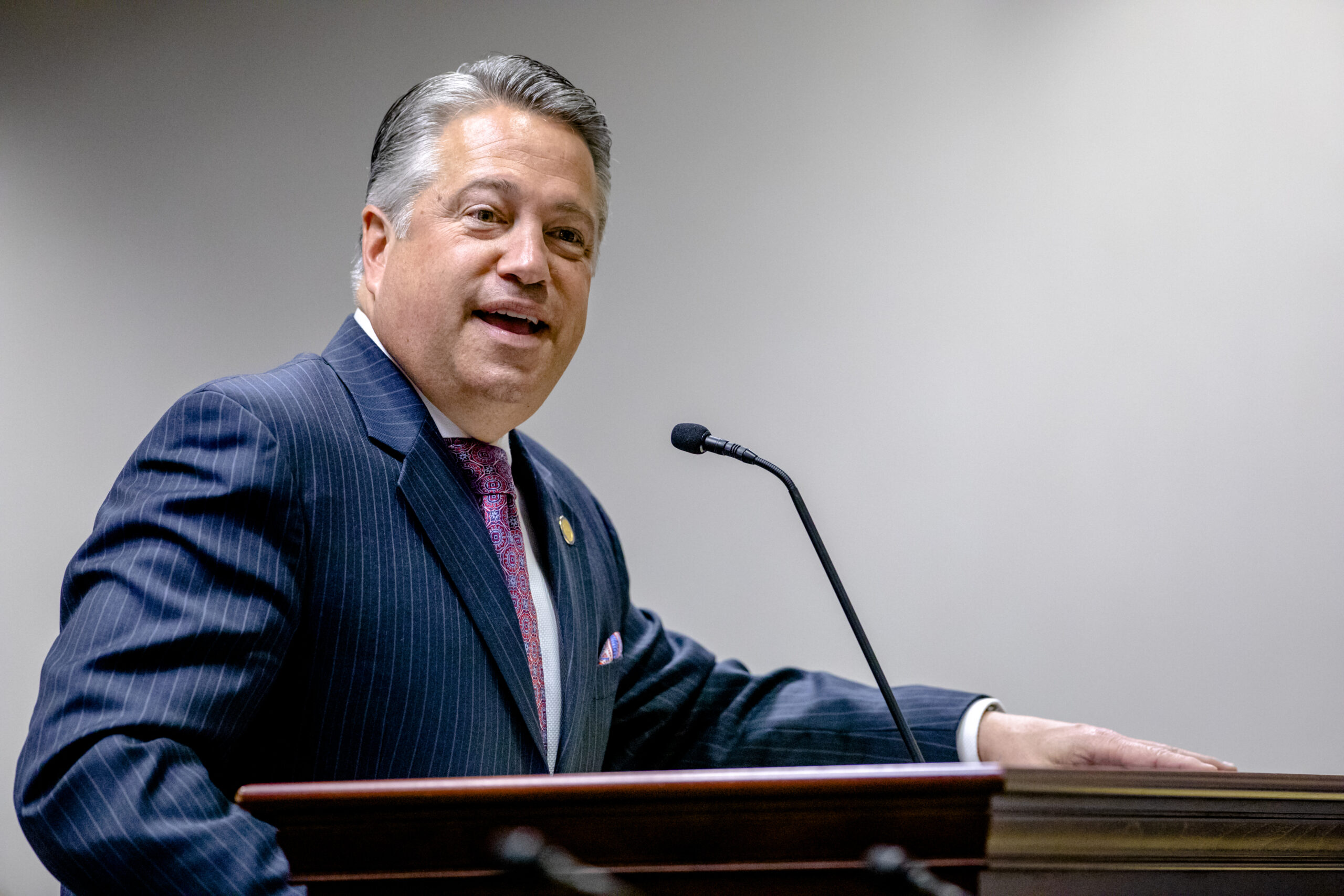 "HD 106 race may head to recount after close win by Republican former reality TV star" via Jesse Scheckner of Florida Politics — A race between former Democratic Bay Harbor Islands Mayor Jordan Leonard and Republican former reality TV star Fabían Basabe may be headed to a recount. With all 60 precincts reporting, early in-person votes fully counted and mail-in ballots partially tallied by 11 p.m. Tuesday, Basabe had 50.3% of the vote compared to 49.7% for Leonard. Exactly 304 votes separated the two candidates, a difference of 0.58 percentage points — a figure just outside the 0.5% threshold required to trigger an automatic machine recount. "While the race is closer than we had hoped, it is humbling that we outperformed every other Democrat in the district, including (gubernatorial candidate Charlie) Crist, who lost by 3.5%," Leonard told Florida Politics by text. The outcome is a shock considering the divide in campaign cash and governing experience between the two candidates and the district's historically Democratic leanings.
"Vicki Lopez returns to elected office for the first time in decades with HD 113 win" via Jesse Scheckner of Florida Politics — Republican political insider Lopez's return to campaigning for public office proved fruitful Tuesday, when she flipped the seat representing HD 113 red by defeating a millennial Democrat who led in polling ahead of Election Day. With all 54 precincts reporting, Lopez had 51% of the vote compared to 49% for lawyer A.J. D'Amico, a Republican-turned-Democrat who ran with a nod from current HD 113 Rep. Nick Duran. Lopez's victory reinforces how important it is to consider margins of error in polling. Survey data gathered less than a month from Election Day on behalf of D'Amico's camp showed him with a 5-point lead in the race. However, that lead fell within the poll's 5.2-percentage-point margin of error, placing the two candidates in a statistical tie.
"Demi Busatta Cabrera wins re-election to HD 114" via Jesse Scheckner of Florida Politics — Coral Gables Republican Rep. Busatta Cabrera has secured a second term in the Florida Legislature after fending off a challenge for her House District 114 seat from a first-time Democratic candidate. At 7:50 p.m. Tuesday, Busatta Cabrera had 56.4% of the vote compared to 43.6% for Adam Benna, a 34-year-old lawyer and former political staffer. Busatta Cabrera, 32, headed into Election Day with several advantages over Benna, a fellow lifelong Floridian. She enjoyed far better funding, significantly more help from her party and two years of lawmaking to lean on.
"GOP lifer Alina García defeats Christie Cantin Davis, secures first elected seat in HD 115" via Jesse Scheckner of Florida Politics — The race between two first-time candidates for the seat representing House District 115 in Miami-Dade County has a winner: García, a long-entrenched GOP operative who made her inaugural run at public office decades into her political career. With all 80 precincts reporting, all early in-person votes counted and a partial tally of mail-in ballots at 9:20 p.m. Tuesday, García held 58.4% of the vote compared to 41.6% for Davis, who ran with far less money, campaign runway and party support. Those figures may shift as election officials tally added votes, including absentee and mail-in ballots.
"Juan Carlos Porras defeats fellow Gen Z foe to take HD 119" via Jesse Scheckner of Florida Politics — House District 119 will remain in GOP hands, as former political operative turned business owner Porras captured more votes than his fellow Generation Z opponent Democratic activist Gabriel Gonzalez on Tuesday. He will succeed Republican Rep. Anthony Rodriguez, who is vacating the seat to join the Miami-Dade County Commission. Porras, 25, was the presumptive favorite to win in the Republican-leaning district, which covers a strip of Miami-Dade encompassing parts of the unincorporated Crossings, Country Walk and West Kendall neighborhoods. He also enjoyed far more funding and support from his party than 22-year-old Gonzalez, who eschewed organizational donations and corporate backing in favor of an almost exclusively grassroots campaign.
"Jim Mooney sails to victory over Adam Gentle in Keys-spanning HD 120" via Jesse Scheckner of Florida Politics — Incumbent Republican Rep. Mooney won the right to represent south Miami-Dade and all the Keys in Monroe County through 2024 on Tuesday when he clinched a second term in the Legislature's lower chamber. With 30 of 102 precincts reporting, all in-person votes tallied, and partial mail-in votes counted at 7:55 p.m., Mooney had 73% of the vote compared to 27% for Gentle, a Democratic lawyer who filed to run for office less than a year and a half after moving to South Florida. While he was favored by political oddsmakers and had a better-funded campaign, the win is undoubtedly relieving for Mooney, a lifelong Floridian and former Islamorada Mayor and Council member who escaped a contentious Primary with just 90 more votes than his fellow GOP foe back in August.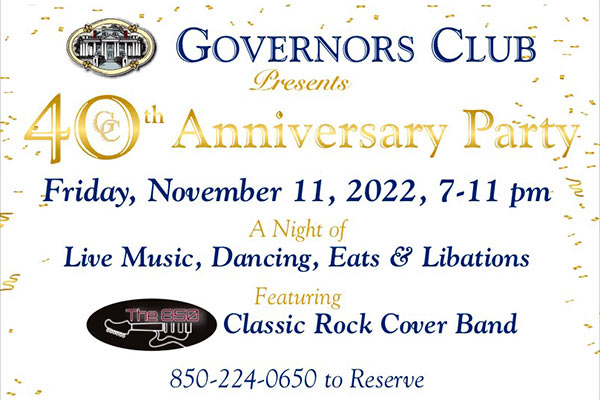 — 2022: S. FLA —
"DeSantis rides huge boost in Hispanic support to historic Miami-Dade victory" via Ben Weider and Sheridan Wall of the Miami Herald — DeSantis decisively took Miami-Dade County by the largest margin of any Republican candidate for Governor in at least the past 40 years on his path to re-election Tuesday night. DeSantis defeated Crist with more than 55% of the vote in Miami-Dade County, a 16-point improvement on his performance in the county in 2018 when he was first elected Governor and a promising sign for his potential viability in the 2024 presidential race. DeSantis won roughly 65% of the vote in majority Hispanic precincts, also a 16-point improvement. That included a resounding victory in Hialeah, where DeSantis took more than 78% of the vote.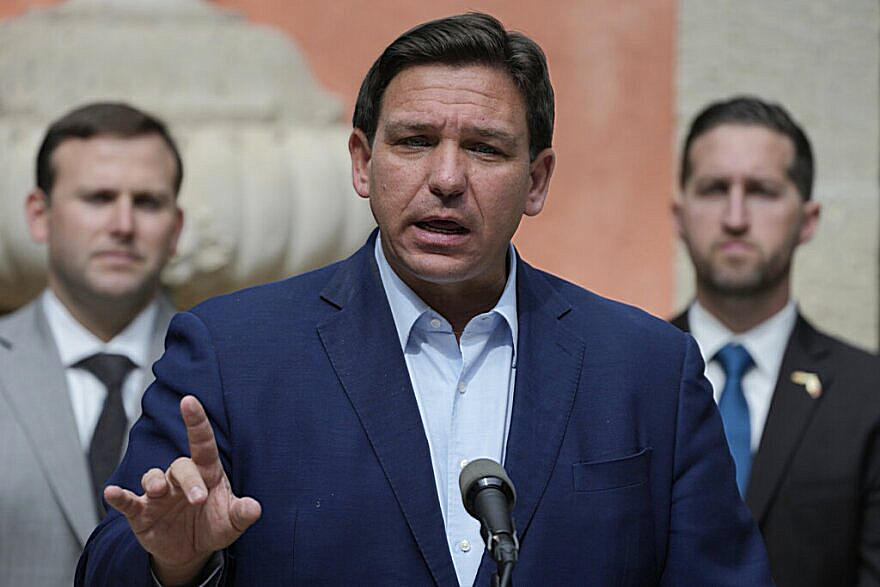 Red tsunami carries GOP School Board candidates — DeSantis lent his endorsement to a half-dozen candidates who were in School Board runoffs on Tuesday, and five of them won their elections, Andrew Atterbury of POLITICO Florida reports. With those victories, 24 of 30 DeSantis-backed school board candidates prevailed this year. His endorsements — as well as financial backing from the state Republican Party — have led to Republicans growing their influence on major county School Boards, including Sarasota and Miami-Dade. Tuesday's winners were Jacqueline Rosario in Indian River County, Cindy Spray in Manatee County, Al Hernandez in Pasco County, Jamie Haynes in Volusia County, Stephanie Busin in Hendry County, and Sam Fisher in Lee County.
"Marleine Bastien wins District 2 seat on Miami-Dade Commission" via Jesse Scheckner of Florida Politics — After decades of community service and government advocacy, nonprofit director Bastien is headed to County Hall to take the District 2 seat on the Miami-Dade Commission. Bastien on Tuesday won a runoff race against two-term North Miami Mayor Philippe Bien-Aime to succeed longtime Miami-Dade Commissioner Jean Monestime. With 119 of 120 precincts reporting, all in-person votes counted and a partial tally of mail-in ballots at 9:55 p.m., Bastien had 59% of the vote compared to 41% for Bien-Aime.
"Kevin Marino Cabrera wins District 6 seat on Miami-Dade Commission" via Jesse Scheckner of Florida Politics — Lobbyist Cabrera has won a runoff contest for the District 6 seat on the Miami-Dade County Commission. With 78 of 82 precincts reporting, all early in-person votes tallied and a partial count of mail-in ballots at 8:40 p.m. Tuesday, Cabrera had 61.5% of the vote compared to 38.5% for Coral Gables City Commissioner Jorge Fors Jr. After months of campaigning and mounting animosity, the technically nonpartisan race between the two Republicans concluded on Election Day. Term-limited Commissioner Rebeca Sosa endorsed Fors. Cabrera, meanwhile, carried a lofty endorsement from Trump.
"Republican underdog candidates score upsets for two Palm Beach County Commission seats" via Anne Geggis of Florida Politics — Palm Beach County Commission Mayor Robert Weinroth, a Democrat, was upset in his bid for a second term, bested by Republican Marcia Smoak Woodward in her first bid for public office. Woodward won 52% of the vote to Weinroth's 48%, in unofficial results. The contest to represent the agricultural swath of Palm Beach County in District 6 saw Sara Baxter, a real estate broker, defeat first-time candidate Michelle Oyola McGovern. McGovern beat Rep. Matt Willhite in the Democratic contest and was largely expected to roll to victory in the General. Instead, Baxter topped McGovern, a former aide to U.S. Sen. Bill Nelson, 53%-47%, in unofficial results.
"Three new faces win seats on embattled Broward School Board — and one race remains too close to call" via Anne Geggis of Florida Politics — Allen Zeman, in his first try for elected office, is leading suspended Board member Donna Korn by 3 percentage points, with six precincts still unreported in a runoff election to determine the representative serving the Board's at large seat. DeSantis also suspended School Board members Ann Murray and Laurie Rich Levinson, whose terms were expiring when they opted not to seek re-election. Another runoff School Board election voters considered Tuesday was to replace Rosalind Osgood, who left the Board to run for state Senate. For those seats, unofficial results showed: community activist Rodney "Rod" Velez won District 1; Jeff Holness, who runs a student tutoring business franchise, won District 5; and Brenda Fam, a Davie lawyer, will represent District 6.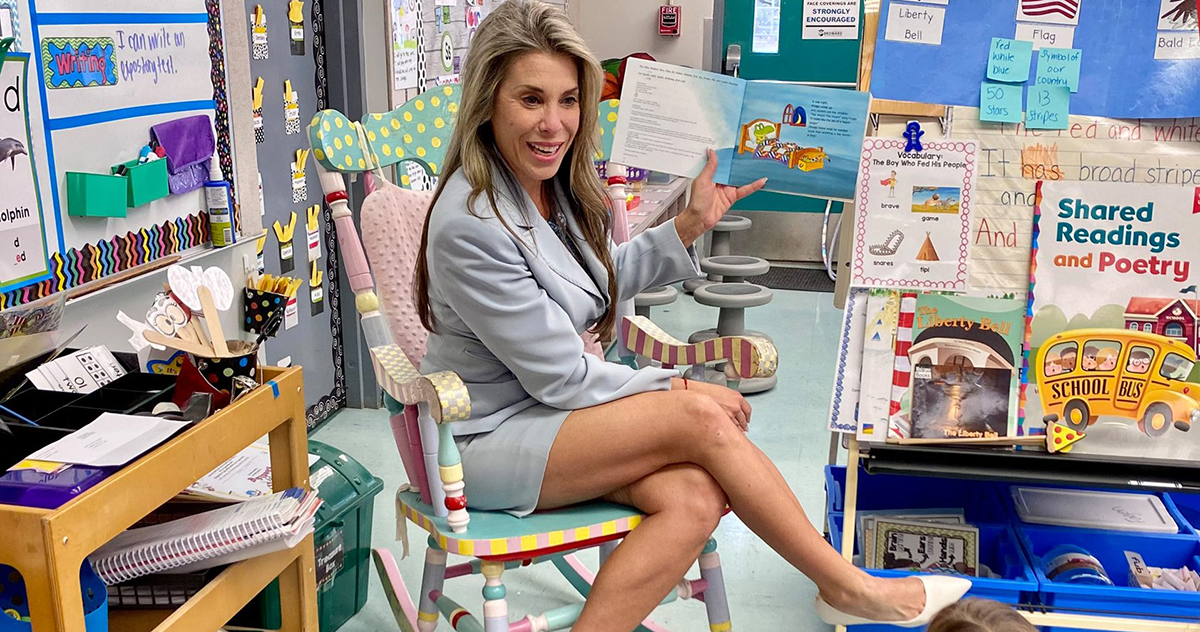 "Justice Department, Florida officials send dueling election observers to South Florida" via Jacob Ogles of Florida Politics — The U.S. Department of Justice wants federal observers inside South Florida polling places. But Byrd's Office said that would violate the law and disrupt elections. As a result, Florida's State Department will send its own observers to those counties and ensure federal officials do not disrupt elections taking place today. Byrd's Office released a response sent to the Department of Justice alluding to letters received in three counties. "The Florida Department of State received copies of your letters to Miami-Dade and Broward counties in which you seem to indicate that the Department of Justice will send monitors inside polling places in these counties," reads a letter from Brad McVay, General Counsel to the Florida Department of State. "We also understand you sent a similar letter to Palm Beach County."
"Voting groups call for ballot cure extension as Nicole approaches" via Anne Geggis of Florida Politics — With hurricane warnings in effect for 240 miles of Florida's east coast, a national, nonpartisan voting rights group called on the Governor and Secretary of State Tuesday to extend the deadline for fixing problems with mail-in or provisional ballots. Tropical Storm Nicole is scheduled to make landfall by late Wednesday or early Thursday, possibly coming ashore as a hurricane. So, Mother Nature could be throwing up a barrier for someone to make the 5 p.m., Thursday deadline for fixing a mismatched signature. These cures must be done either by mail, email, fax, or in person. All Voting is Local — which has offices in eight states, including Florida — the Campaign Legal Center, and a host of other organizations are undersigned on a letter to Gov. DeSantis and Secretary of State Cord Byrd to extend the cure deadline to 5 p.m. Monday.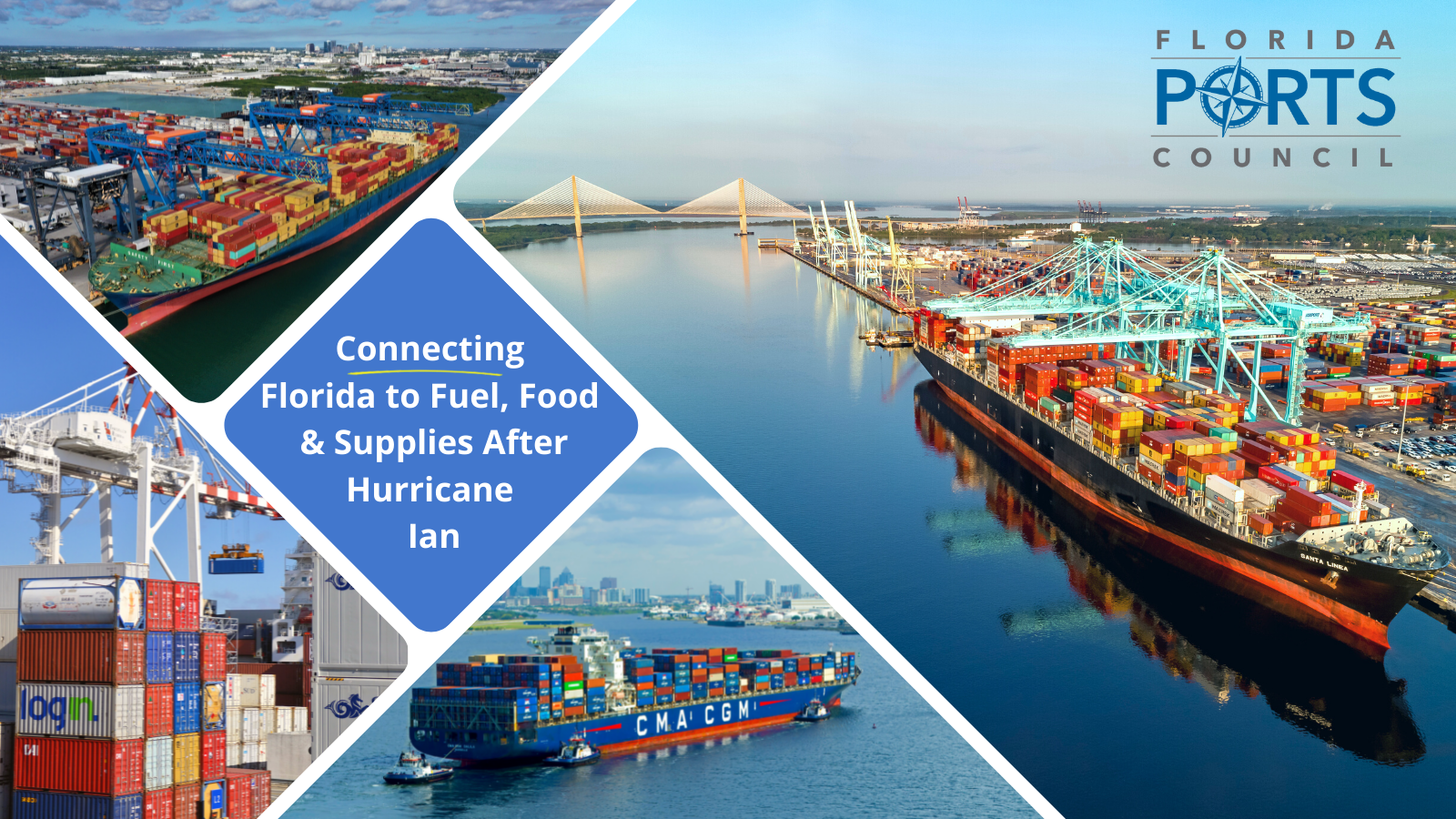 — 2022: C. FLA —
"Orange County voters say no to transportation sales tax, yes to rent control" via Stephen Hudak of the Orlando Sentinel — Advocates who had declined to discuss a "Plan B" for funding billions in transportation projects may now have to draft one. With nearly all of Orange County's precincts counted, the no votes totaled 58.5% of the ballots. Orange County Mayor Jerry Demings viewed it as crucial to build a transformational transportation network. But Brian Henley, who led the opposition group Ax the Tax, said the surtax was doomed by "horrifically horrible timing." He said inflation, higher interest rates, and fear of a national recession trumped everything. County voters overwhelmingly endorsed a hotly disputed rent stabilization measure with nearly 60% of voters saying yes. "I think it's a cry for help, honestly," said Bishop David Maldonado, a Pentecostal pastor whose parishioners campaigned alongside members of labor union UNITE HERE which represents some Disney workers and with social-justice organization Florida Rising.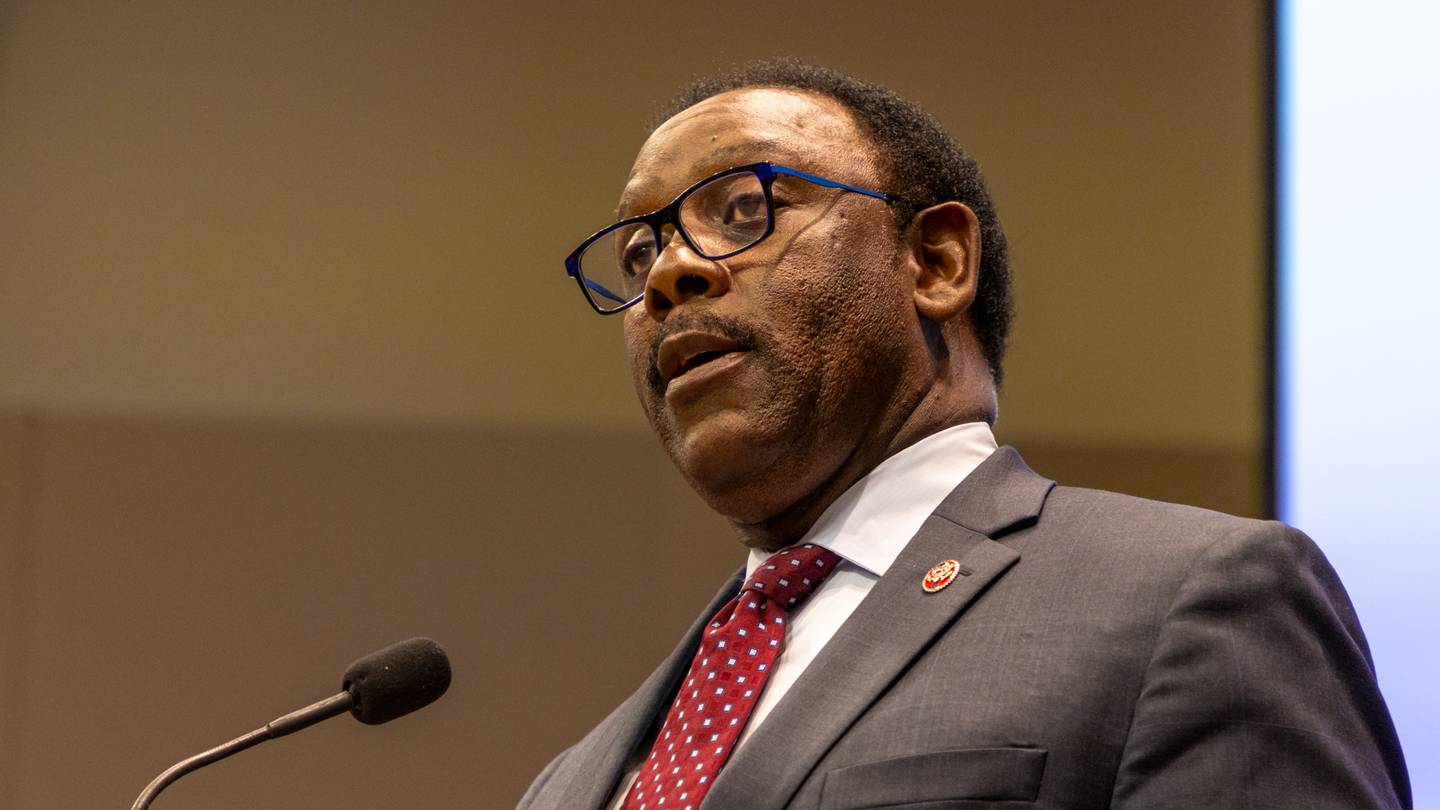 "Polk voters approve tax for land conservation" via Gary White of The Lakeland Ledger — Polk County voters have approved a referendum for a property tax to generate funds for land purchases over a 20-year period. The proposal drew support from 58.4% of voters. It only needed a simple majority for passage. The measure will impose an ad valorem tax of 20 cents for each $1,000 of taxable property value over two decades. Polk County's budget director estimated the tax would generate $312 million over 20 years.
"Election roundup: Lisa Miller defeats Jill Sessions to win second term on Polk School Board" via The Lakeland Ledger — Miller has earned a second term on the Polk County School Board in District 7, narrowly turning back challenger Sessions. Miller led with 55.6% of the vote, according to unofficial results from the Polk County Supervisor of Elections Office posted at 8:55 p.m., showing results from 168 of 172 precincts. Sessions received 44.4%. Miller, 46, had faced a barrage of negative commercials and text messages late in the campaign. The TV ads were paid for by Educators and Parents for School Excellence, a political committee based in Tampa.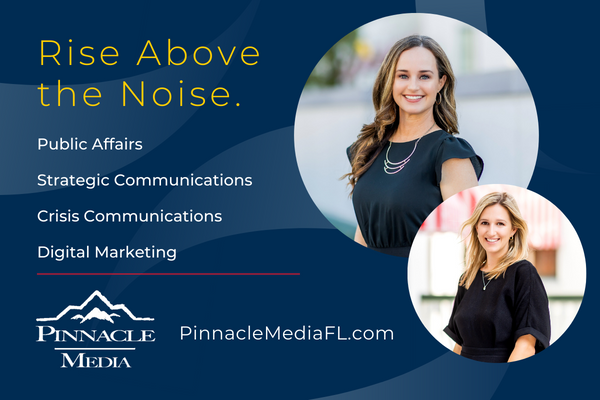 — 2022: N. FLA —
"Republican T.K. Waters wins Special Election for Jacksonville Sheriff" via A.G. Gancarski of Florida Politics — With 143 of 186 of precincts and all early votes reported, Republican Waters is ahead of Democrat Lakesha Burton, 55% to 45%, in the race for Jacksonville Sheriff. Waters, the retired chief of investigations, will be the third straight elected Republican Sheriff and the second Black Sheriff in Jacksonville history. Fundraising was strong for both candidates, with Waters wresting the advantage from Burton by the end of the campaign. Between his campaign account and A Safer Jacksonville for All political committee, he raised more than $2.3 million during the campaign. Burton raised more than $1.8 million for her own account and her Make Every Voice Count political committee.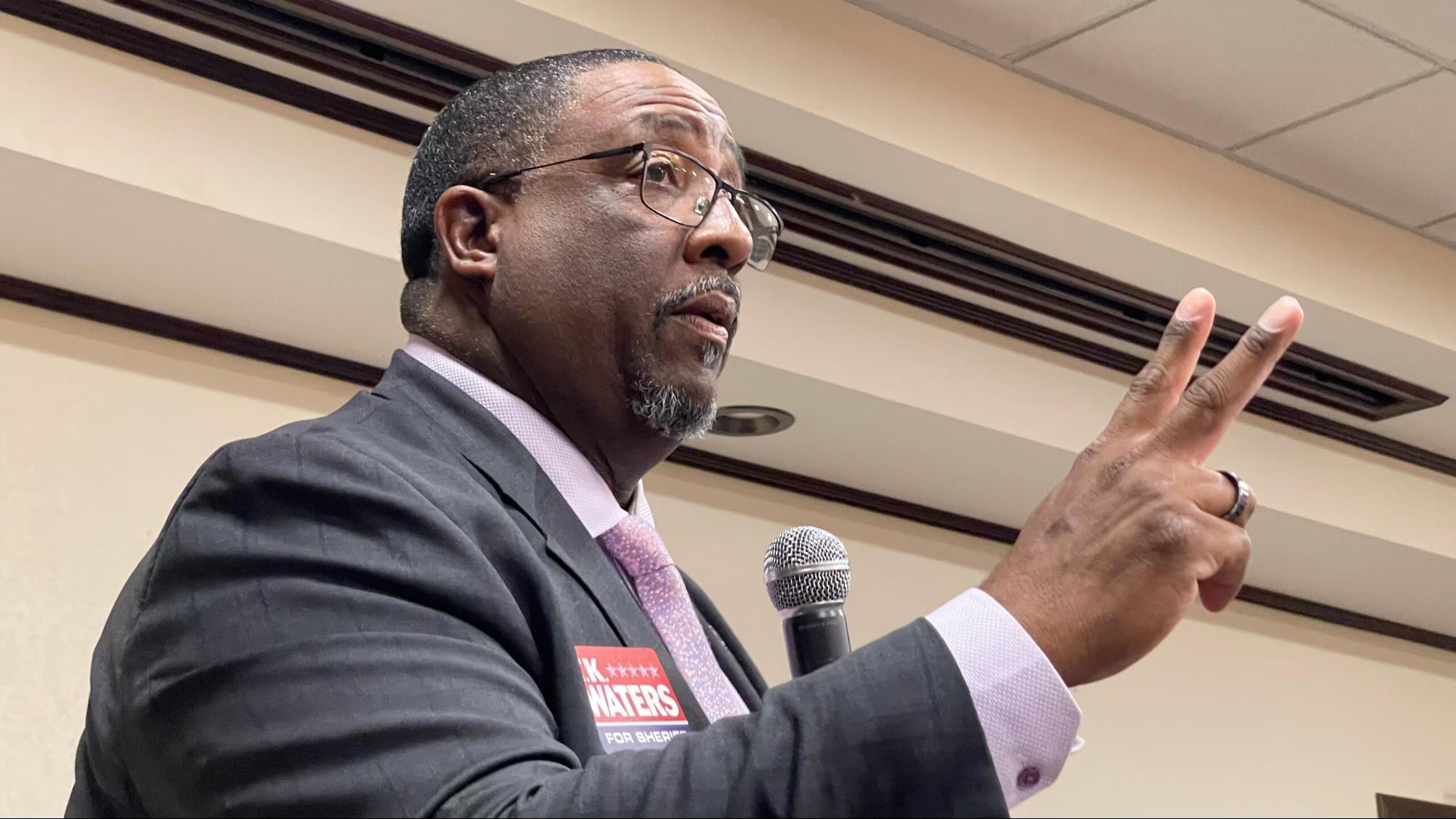 "Walton County residents say 'No' to 1-cent sales tax for roads, reject amendment 2 to 1" via the Northwest Florida Daily News — Walton County voters voiced a clear "no" to a proposed amendment for a one-cent sales surtax to be used to pay for improving transportation infrastructure throughout Walton County. With 21 of 21 precincts reporting, the margin against the proposed tax was more than 2 to 1, with a total of 23,431 "no" votes, or 69%, compared to 10,450, "yes" votes, or 31%. The funds generated from the surtax would have been used for "projects that improve roads and bridges, expand public transit options, fix potholes, enhance bus services, relieve rush hour bottlenecks, improve intersections, and make walking and biking safer."
"Fernandina Beach voters elect Bradley Bean new Mayor, as old Mayor advances to runoff" via Wes Wolfe of Florida Politics — Fernandina Beach, with a median resident age of 55, isn't the sort of place you'd expect a 20-something Mayor, but that's now the case as City Commissioner Bean bested fellow Commissioner David Sturges 64%-36%, though only Bean waged a traditional campaign. It was one-sided as Sturges didn't raise or spend any money toward his effort, but as the only other person running, he's set to become the next Vice Mayor.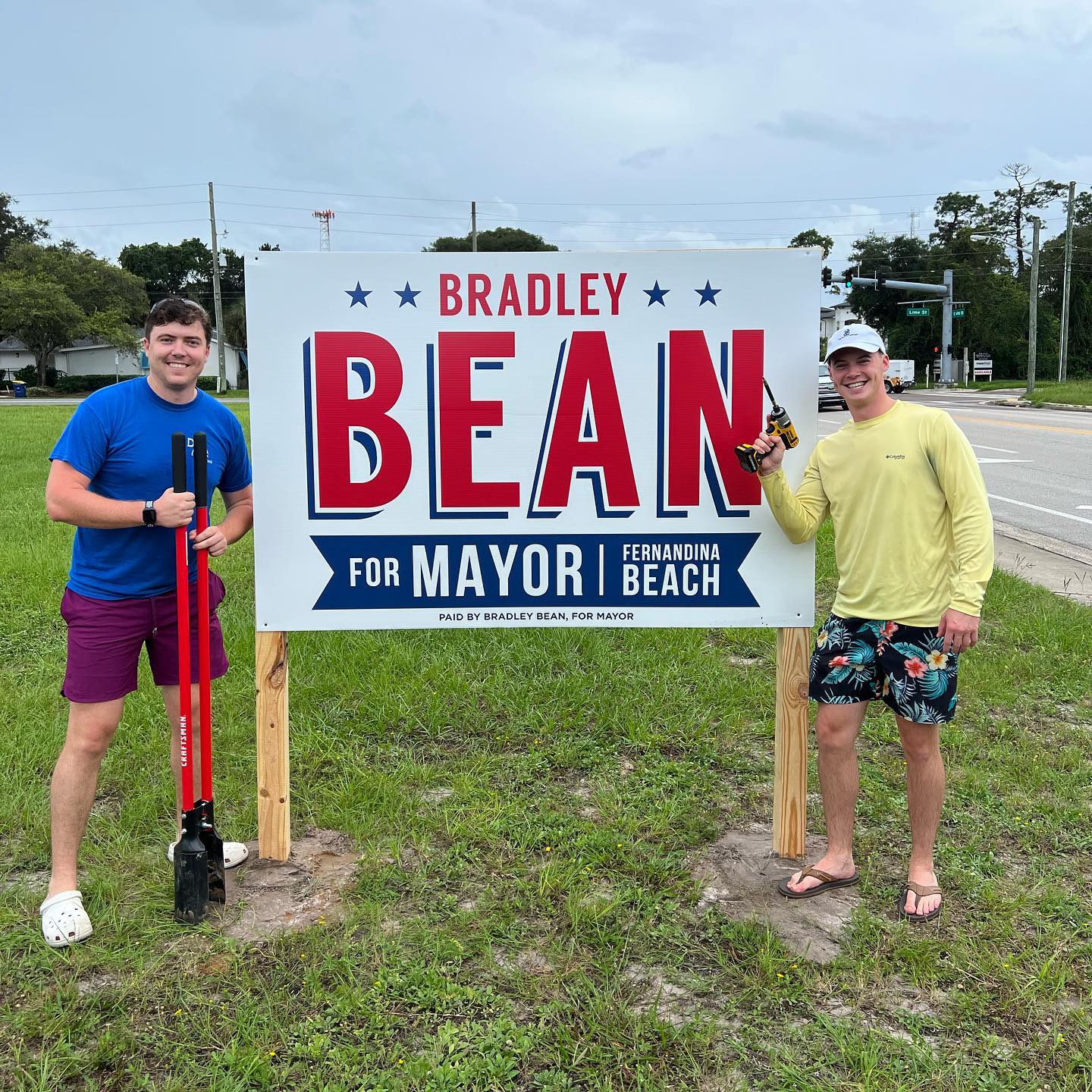 "Bobby Wagner is elected Mayor of Destin, defeating Rodney Braden" via Kamal Morgan of the Northwest Florida Daily News — Wagner has been elected Mayor of Destin. Wagner earned 60% of the vote to defeat Braden with all 52 precincts reporting. "It's been an amazing blessing for this community to believe in this mission that I put forth in this campaign," Wagner said about winning the Destin Mayor seat. "To revive Destin's community, to reclaim our natural resources, and to do so all in a sustaining way for economics and our environment. I'm just honored that the city has rallied behind this mission, and I'm so privileged to be the leader of this moving forward for the next four years in the city of Destin." The Destin mayoral race was between two members of the Destin City Council after Mayor Gary Jarvis decided not to run for re-election.
"Fernandina City Commission race goes to runoff between Genece Minshew, Darron Ayscue" via Wes Wolfe of Florida Politics — It'll go to a runoff between City Planning Advisory Board member Minshew, and Ayscue, president of Nassau County Professional Firefighters Union Local 310, for who will take Seat 5 on the Fernandina Beach City Commission, which Len Kreger filled for the past seven years. Minshew claimed 40.6% of the vote and Ayscue took 32.3%, eliminating home health care professional Staci McMonagle, who received 27.2%. The runoff will take place Dec. 13. The city has yet to put design standards into its land development code or comprehensive land use plan, Minshew pointed out, which could provide a defense to objectionable development ideas.
"Nassau County School Board shake-up results in two new members" via Wes Wolfe of Florida Politics — The campaign started with six candidates for two Nassau County School Board and now, after two rounds of voting, Shannon Hogue and Curtis Gaus will take their seats for the upcoming School Board term, having bested Jamie Deonas and Albert Wagner. Hogue unseated Deonas 51.5%-48.5%, and Gaus defeated Wagner 59%-41%. Deonas, the District 3 member before running in District 1, was one of the more vocal members of the Board regarding the need for a 1 mill property tax increase to help deal with the pressure put on the school district and its staff by the county's extraordinary growth and high standard of living. That tax increase passed 52.9%-47.1%
— 2022: TALLY —
"John Dailey beats Kristin Dozier, keeps Tallahassee Mayor seat" via Gray Rohrer of Florida Politics — Tallahassee Mayor Dailey won re-election after narrowly defeating challenger Dozier, taking in 53% of the vote to Dozier's 47%. The results mean Dailey will stay on for a second term as Mayor, despite a fierce challenge from Dozier, who heavily criticized his record of support for new developments, a controversial deal to spend taxpayer funds on Florida State University stadium improvements and taking a meeting with a Florida Power & Light lobbyist. Dozier, 46, is a Leon County Commissioner who received 148 more votes than Dailey in the Primary and sent the race to a head-to-head matchup in the General Election. Dailey served on the Commission with Dozier for 12 years before winning the Mayor's race in 2018 and defended his record as helping the city grow and create jobs.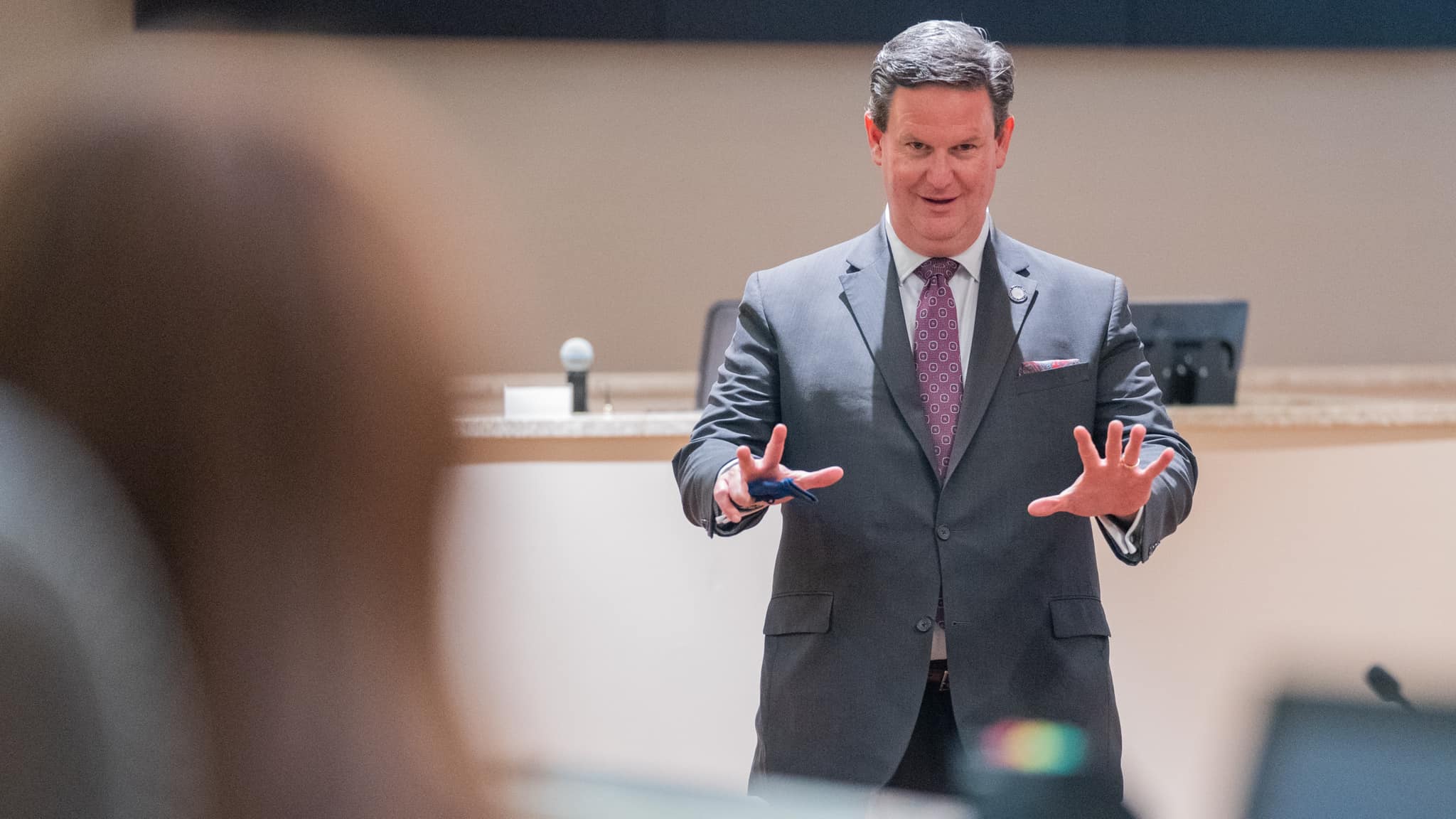 "Nick Maddox overcomes Josh Johnson to keep Leon County Commission seat" via Gray Rohrer of Florida Politics — Maddox was re-elected to his fourth term on the Leon County Commission, winning 53% of the vote and maintaining a 6-point lead over Johnson with 99% of precincts reporting late Tuesday night. Maddox, a former Florida State University football player who won the national championship in 1999, won despite the emergence of allegations of sexual harassment lodged by a former employee of the Boys and Girls Club nonprofit when he was executive director there. He resigned his position in August 2021 and the allegations were made public in February.
"Christian Caban defeats Hannah Crow to take Leon Commission District 2 seat" via Gray Rohrer of Florida Politics — Caban will take the District 2 seat on the Leon County Commission after defeating Crow, taking 54% of the vote to 46%, with all precincts reporting as of late Tuesday evening. The seat opened up in May when former Commissioner Jimbo Jackson died from complications from COVID-19 at the age of 55. The race originally attracted seven candidates to replace him, and Crow and Caban were the top two vote-getters in the Primary, taking 26% and 16%, respectively. In the runoff, Crow, an employee for a public relations firm, and Caban, a restaurant owner, battled over their ties to the Republican Party in Leon County, where Democrats outnumber Republicans 2-to-1.
"David O'Keefe defeats Paula DeBoles-Johnson for Leon County Commission District 5 seat" via Gray Rohrer of Florida Politics — O'Keefe won a narrow victory over DeBoles-Johnson to win the Leon County Commission District 5 seat, receiving 55% of the vote to DeBoles-Johnson's 45%, with 97% of precincts reporting late Tuesday night. The seat was left open when Dozier left to run for the Tallahassee Mayor position. O'Keefe won the most votes in the Primary, taking 27% of the vote in a fairly even four-person race. DeBoles-Johnson, 53, came in second with 248 fewer votes. Dustin Rivest and Jay Revell received 24% and 23%, respectively, setting up a head-to-head showdown in the General Election between O'Keefe and DeBoles-Johnson.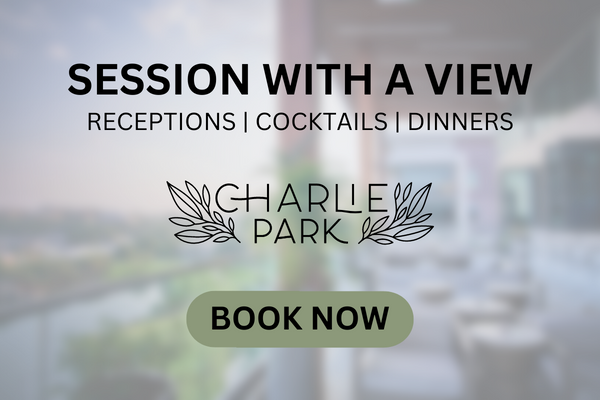 — 2022: TAMPA BAY —
"Roundup: Tampa Bay House Republicans knock out wins" via Kelly Hayes of Florida Politics — Former Rep. Kim Berfield is heading back to Tallahassee after winning Tuesday night's election against Democratic nominee Bernie Fensterwald. Berfield dominated the race for House District 58, winning 57% of the vote. Former prosecutor Berny Jacques will become the next Representative for state House District 59 after besting Democratic opponent Dawn Douglas. Rep. Lawrence McClure will continue to represent the deep-red House District 68 after winning re-election against Democrat Lorissa Wright. McClure took a whopping 63% of the vote, while Wright only mustered 37%.
"Brian Scott retakes Pinellas Commission for Republicans" via Kelly Hayes of Florida Politics — Since 2014, Republicans have been looking to retake the District 2 seat on the Pinellas County Commission after Democrat Pat Gerard flipped it blue. This year, they were successful. Republican challenger Brian Scott has successfully unseated Gerard in a historic red wave, taking 54% of the vote to the incumbent's 46%, with over 75% of precincts reporting. Now, the County Commission will shift to a Republican majority, with Democrats previously clutching onto power in a 4—3 hold. The battle was a tough one. After all, Gerard successfully flipped the seat in 2014, replacing former Commissioner Norm Roche and keeping her seat with ease since. She's also well-known in Pinellas — before her service on the County Commission, she was the Mayor of Largo. She also had strong support from local officials.
"Hillsborough County Commission flips red, unseating two incumbents" via Kelly Hayes of Florida Politics — In an unexpected twist, the Hillsborough County Commission has flipped red. Two Democratic incumbents, Mariella Smith and former chair Kim Overman, suffered shocking losses after a historic red wave flooded the blue county. Before Tuesday night, the Commission had a 5-2 Democratic majority. Once new members are sworn in, Republicans will outnumber Democrats, 4-3. For reference, Democrats outnumber Republicans in the county by 52,530 voters. By the numbers, Democrats have 342,601 registered voters (37%), Republicans have 290,071 registered voters (31%), and 292,219 voters are nonpartisan or third party.
"Diana Finegan elected to Citrus County Commission over NPA" via Mike Wright of Florida Politics — Homosassa business owner Finegan is Citrus County's newest Commissioner after winning Tuesday's District 2 election. Finegan won with 78% over Paul Grogan, a no-party candidate who doesn't live in the district, conducted no fundraising or campaigning and was seen by many in the community as a ghost candidate. On paper, this was a no-brainer. Finegan was the first candidate announced for the Citrus County Commission. She collected over $65,000 in campaign contributions and won what many thought would be a tight District 2 Republican Primary with 57% of the vote. Finegan, a Homosassa resident who owns an air conditioning repair company with her husband, won a Primary over Stacey Worthington that was blocked to non-Republicans through Grogan's candidacy.
"Joe Faherty wins first term on Citrus County School Board" via Mike Wright of Florida Politics — Citrus County voters decided a change was needed on the School Board, sending longtime school resource deputy Faherty to office over four-term incumbent Linda Powers. With all precincts reporting, Faherty won with 57% of the vote. Citrus County's only School Board race pitted an 18-year incumbent against a challenger who is no stranger to schools himself. Incumbent Powers hoped to earn a full fifth term in office by overcoming her second-place finish in the District 5 Primary to Faherty. The last Citrus County School Board incumbent to lose re-election was Bill Murray in 2012. The woman who defeated him, Susan Hale, resigned just two months into office.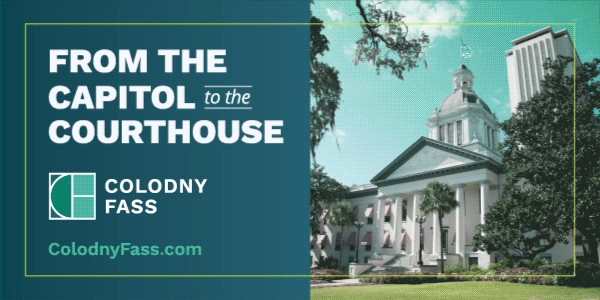 — LOCAL: SW. FL —
"Manatee County declares local state of emergency to prepare for Tropical Storm Nicole" via Jesse Mendoza of the Sarasota Herald-Tribune — Manatee County declared a local state of emergency on Tuesday night in advance of Tropical Storm Nicole. Tropical Storm Nicole continues to lurch west toward Florida, projected to become a Category 1 hurricane by the time it makes landfall in east-central Florida Wednesday night. The National Hurricane Center said in an update at 10 p.m. Tuesday that Nicole's maximum sustained winds had reached 70 mph, just below hurricane strength, as the storm was about 325 miles west of West Palm Beach. Sarasota and Manatee counties are under a tropical storm watch, along with much of the west coast of Florida.
"Southwest Florida Republican incumbents earn return trips to Congress" via Jacob Ogles of Florida Politics — U.S. Reps. Vern Buchanan, Byron Donalds, Scott Franklin and Greg Steube handily won re-election over Democratic opponents. Buchanan, a Longboat Key Republican, defeated Jan Schneider in Florida's 16th Congressional District. He had 61.66% of the vote as of 8 p.m. as compared to Schneider's 38.34%. Steube, a Sarasota Republican, defeated Democrat Andrea Doria Kale in Florida's 17th Congressional District. The incumbent had 60.71% of the vote as compared to Kale's 38.71% Franklin faced only no-party candidate Keith Hayden and some write-in candidates in the General Election. The Republican had a dominating 73.14% as of 8 p.m. as compared to Hayden's 26.86%. For Donalds, the General Election staged a rematch with Democrat Cindy Banyai. Donalds had more than 70.21% of the vote as of 8 p.m. as compared to Banyai's 29.79%.

"House members in Southwest Florida cruise to re-election in coastal seats" via Jacob Ogles of Florida Politics — Most Southwest Florida House incumbents won re-election without opposition. The bulk of those who did appear on the ballot made easy work of the Democratic opposition. Reps. Mike Beltran, Adam Botana, Tommy Gregory, and Jenna Persons-Mulicka all cruised through Tuesday's results. In a district Trump won with 54.29% in the 2020 Presidential Election, Beltran won handily. Gregory moved to run in the new House District 72, which covers much of east Manatee County. He defeated Haitian American activist Roberts Guy Dameus. Persons-Mulicka faced a challenge from Democrat Howard Sapp in a slightly more competitive district. Trump won House District 78 but with just 52.84%.
"Mark Smith wins Sarasota County Commission District 2 race; Joe Neunder takes District 4 seat" via Anne Snabes of the Sarasota Herald-Tribune — Smith edged Fredd Atkins in the race for Sarasota County Commission District 2. With all 31 precincts in the district reporting, Smith had 50.8% of the vote and Atkins 49.2% Tuesday night. The vote count was 18,966 for Smith and 18,425 for Atkins in the unofficial returns. Meanwhile, Neunder defeated Daniel Kuether in the District 4 race. With all 25 precincts reporting, Neunder had 59.5% of the vote, while Keuther had 40.5%.
"Cindy Spray defeats Harold Byrd Jr. in Manatee School Board District 2 runoff" via Steven Walker of the Sarasota Herald-Tribune — Spray, a candidate endorsed by DeSantis, defeated Byrd Jr. for Manatee County's District 2 School Board seat with all 14 precincts reporting Tuesday night. The race for the District 2 seat, which encompasses an area roughly west of Interstate 75 and north State Road 64 ending near Palmetto, pitted Byrd and Spray in a runoff from the August primary to replace incumbent Charlie Kennedy. With all precincts reporting, Spray had 53.4% of the vote while Byrd had 46.6%.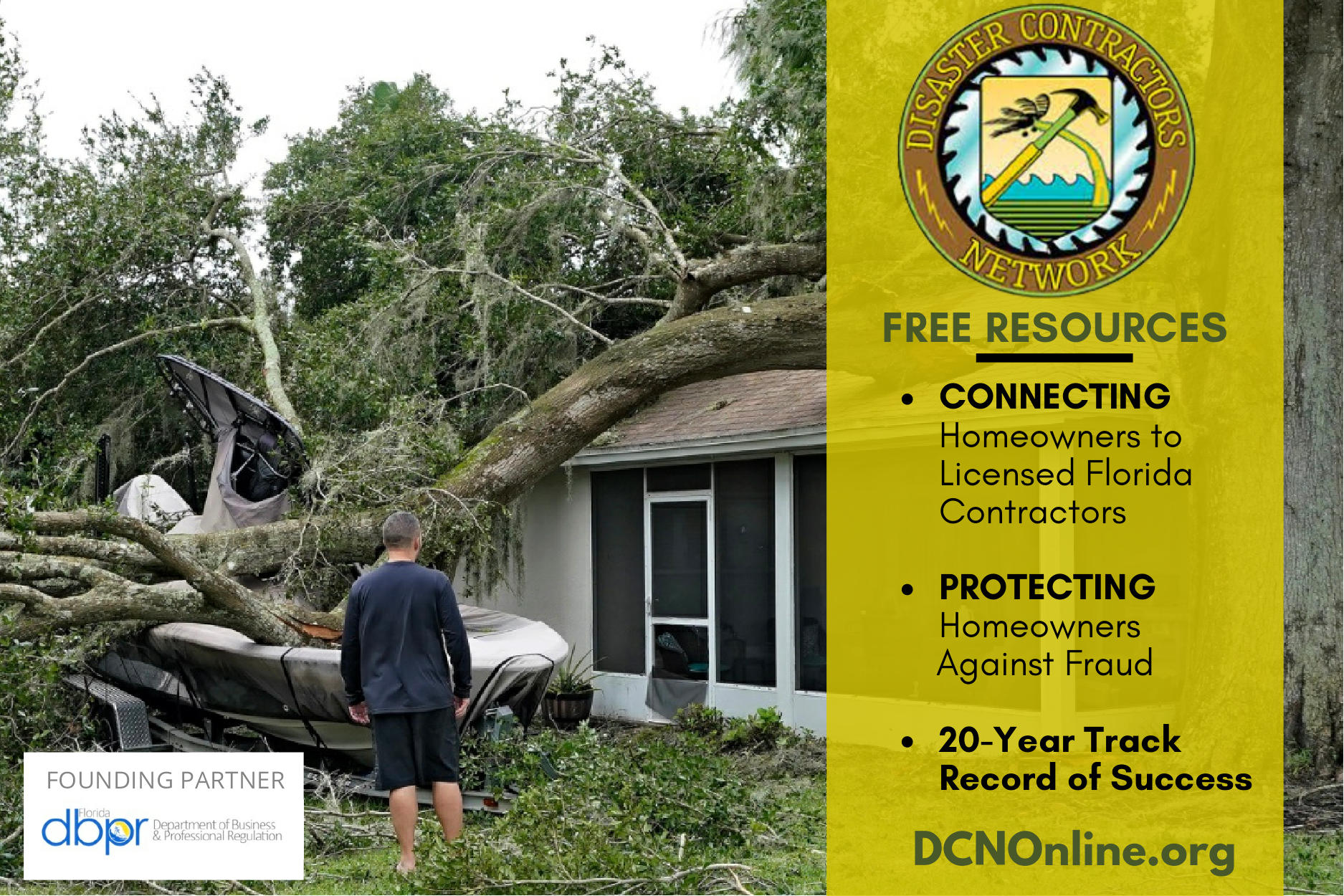 — TOP OPINION —
"How history might remember — or forget — the next Congress" via David French of The Dispatch — If you're looking for Congress to impeach Biden and investigate his son Hunter — two actions that are way downstream from most peoples' lives — then you've got lots to look forward to if and when the Republicans retake the House.
But if you're looking for this Congress to fix inflation, to control crime, to reform immigration, or to regulate abortion (the top issues on most voters' minds), then you're likely to be sorely disappointed.
Combine congressional impotence with the incredible dearth of truly impressive candidates, and it's hard to avoid the conclusion that this might actually be one of the least important elections of my lifetime.
There are two foreseeable ways, however, in which this Congress could be truly historic. There are two events that are completely in its control upon which world and American history could hinge.
The first is whether it continues to vote for aid to Ukraine, and the second is whether it certifies the outcome of the next election. In both cases, there is a low probability of a high-consequence event.
And so I'll be watching the returns tonight with a sense of resignation tinged with dread. The resignation is based on the near-certainty that the new Congress won't plant the seeds of an American political renaissance. In fact, if it pours its main energy into performative investigations (though consider me enthusiastically committed to investigating the Afghanistan debacle), then it is more likely to contribute to the slow but steady erosion of the legislative branch.
— OPINIONS —
"Trump is losing steam. That's reason for Biden to bow out in 2024." via Jennifer Rubin of The Washington Post — Trump is losing steam. Even his nicknames have gotten weaker. Over the weekend, right-wing commentators were irate at the former President for taking a jab at DeSantis, whom he referred to as "Ron DeSanctimonious." The insult drew rare rebukes from Republicans, who called Trump's attempt to undercut the Governor just ahead of an election "weak," "dumb" and "inexcusable." The episode is just the latest sign that Trump should no longer be considered the inevitable GOP nominee for 2024. If Trump isn't the nominee, then Biden certainly is not essential in a 2024 campaign.
"Did GOP optimism outrun reality?" via Byron York of the Washington Examiner — Even as votes continue to be counted, the big picture that is emerging from Midterm results around the country is that, as predicted, it appears Republicans will win control of the House. That's a big deal. Even if the GOP controls only one chamber of Congress, Biden's legislative agenda is dead. A Speaker McCarthy, should McCarthy realize his ambition to run the House, is not going to help the President pass any big legislative priority. That will be a momentous change in Washington. But in the final days and weeks of the campaign, Republicans began to hope for more. Optimism grew among GOP insiders that the party could capture the Senate, as well. Now, it appears the GOP will be doing well to win control of the Senate at all, even with a bare 51-seat majority. And it is entirely possible that Democrats will keep control.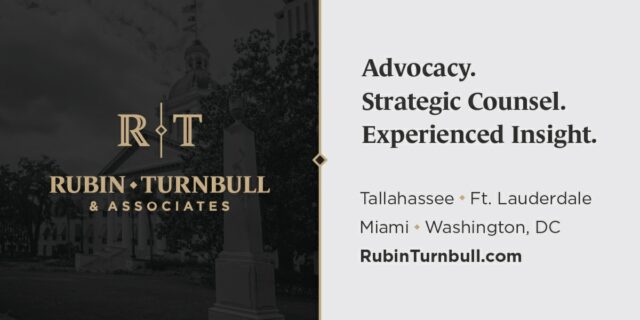 — INSTAGRAM OF THE DAY —
— ALOE —
"Legoland shows off full-size Ford truck made of bricks" via Dewayne Bevil of the Orlando Sentinel — Legoland Florida has unveiled a life-size model of a Ford F-150 Lightning truck that's made of 320,740 Lego bricks. The big, new, blue figure stands in front of the Winter Haven theme park's Ford Driving School attraction. A team of 15 master model builders spent more than 1,600 hours assembling the truck at Lego Group's U.S. headquarters in Enfield, Connecticut, in mid-July. It weighs 3,730 pounds and is more than 19 feet long. The Ford Mustang made out of Lego blocks that were previously in that spot remains at Legoland Florida in a nearby courtyard.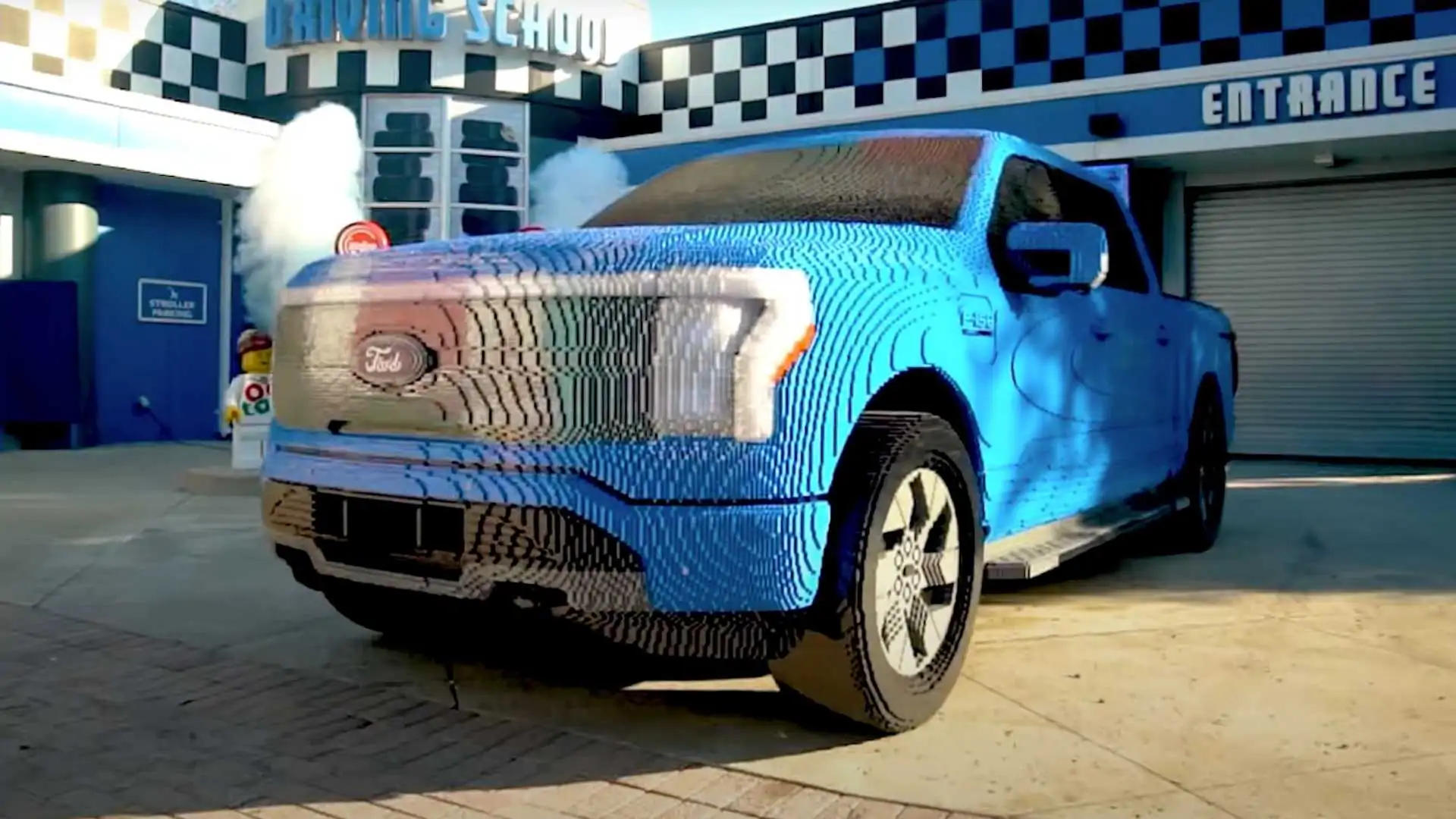 — HAPPY BIRTHDAY —
Best wishes to former Gov. Bob Graham, as well as Molly Curry, the First Lady of Jacksonville, Macy Harper, Tristan Wood of City & State, and Dana Young, CEO of VISIT FLORIDA.
___
Sunburn is authored and assembled by Peter Schorsch, Phil Ammann, Daniel Dean, Renzo Downey, Jacob Ogles, and Drew Wilson.